It was New Year's Eve, and I had no plans.
For this year's holidays, I'd gotten in the habit of just jumping in the car and going for a drive to get some fresh air and feel like I was a part of the world outside.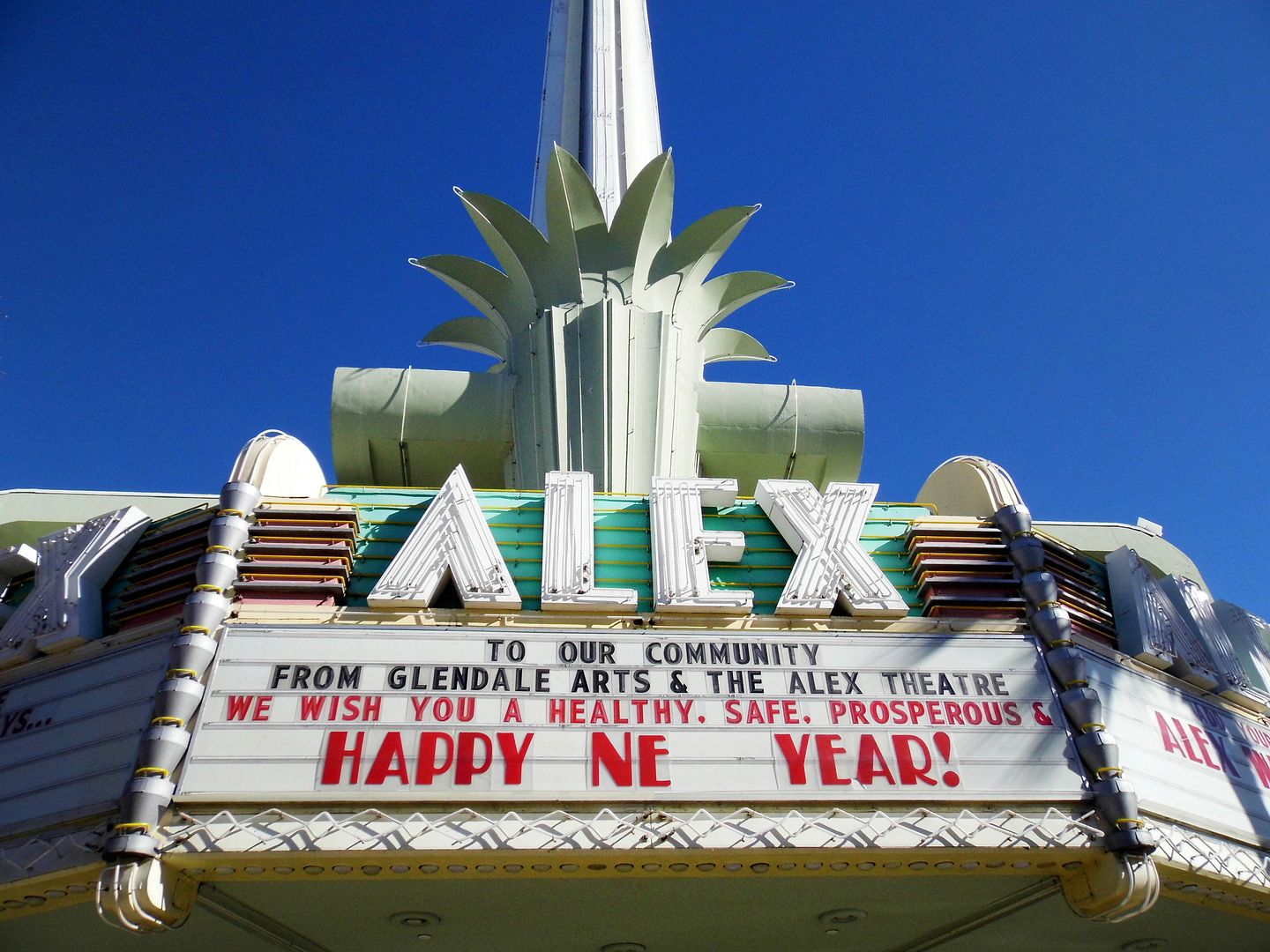 Today, I decided to visit the Alex Theatre in Glendale, California...
...whose New Year-themed "Wishing Wall" runs until January 8.
I welcomed the opportunity to walk past the Skouras-era ticket booth...
...and tread upon the terrazzo sidewalk...
...to approach the gate to the forecourt...
...where Glendale Arts has wired up some blank tags for the community to record their wishes for the new year.
Most of the wishes are what you'd expect, at least for California...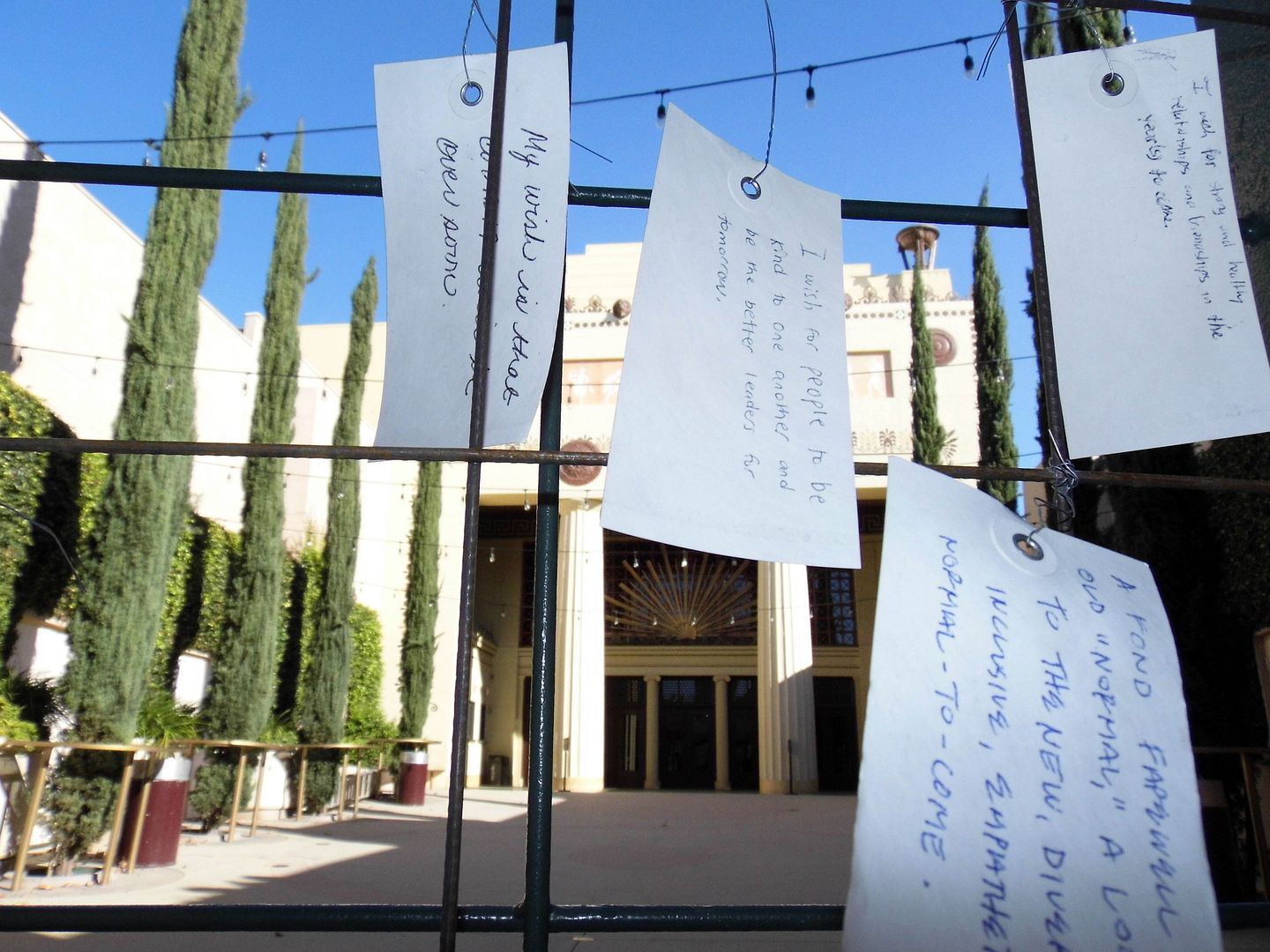 ...including world peace, fame (as famous as Elvis!), and that everyone would become vegan.
And, not surprisingly, some messages wished for the end of
COVID-19
in 2021.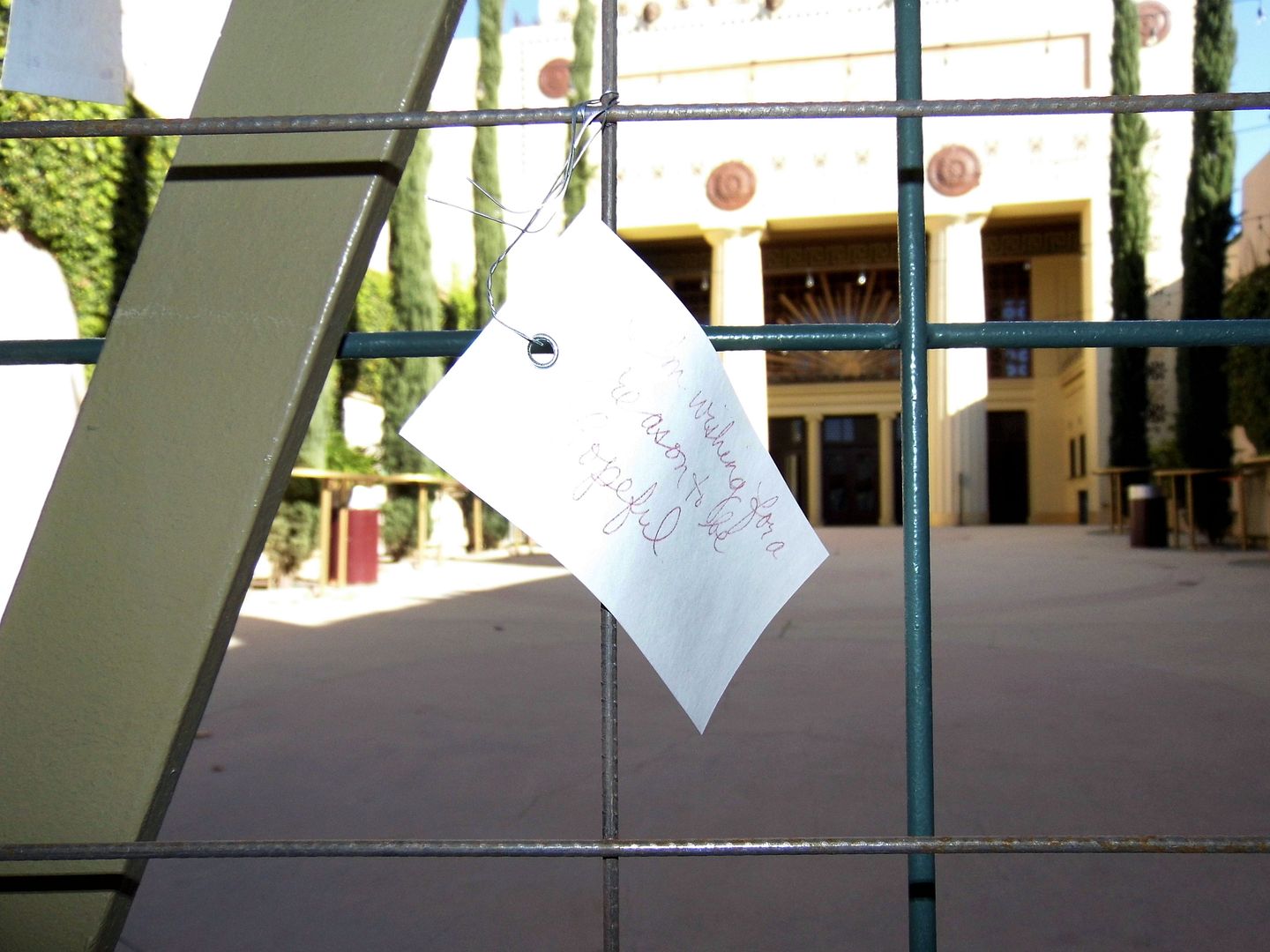 My wish? For a reason to be
hopeful
.
Related Posts: