The producers of
HauntoweenLA
returned to the Woodland Hills mall parking lot in late November this year...
...for their holiday-themed edition of their drive-thru attraction, called WonderLAnd.
There didn't seem to be anything particularly "LA" about it...
...other than maybe the
driving
part...
...and the fact that it's set up in a mall parking lot in the Valley.
There are so many of these drive-thru holiday attractions this year, I thought they might all blend together.
But this one was just as unique as the rest.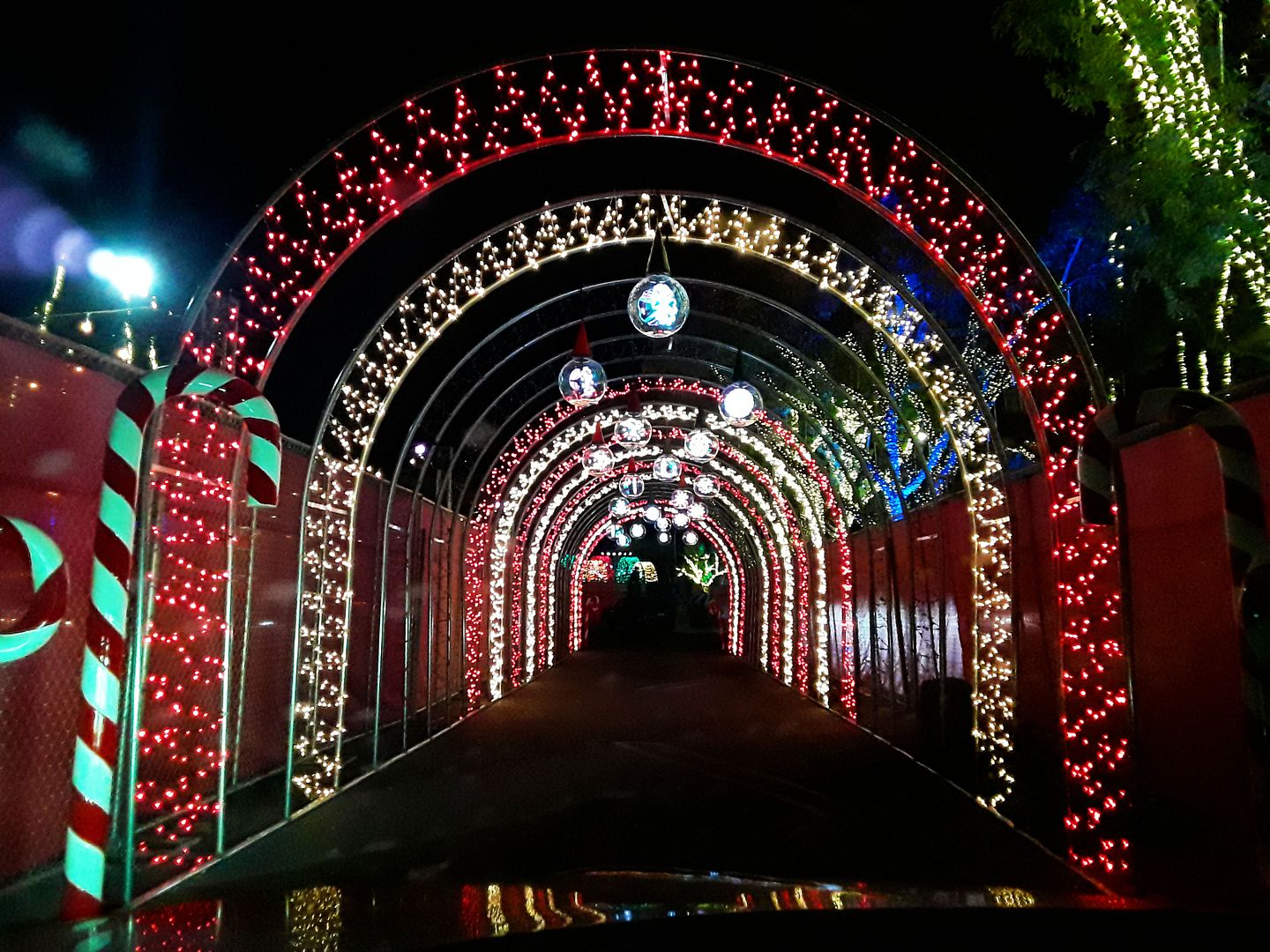 ...which will certainly discourage overcrowding and congregating on the sidewalk during this pandemic holiday season.
And fortunately, WonderLAnd has got something that Candy Cane Lane doesn't: flashing tunnels of lights you can drive through!
For that neighborhoody feeling, you can drive past WonderLAnd's nearly life-sized Christmas village, which actually represents all the holidays of the season—from Hanukkah, Kwanzaa, and Christmas to
Chinese New Year
.
But just when you think you've reached peak suburbia...
...you can head into the trippy, mylar-curtained mayhem of the next tunnel.
If you're me, you pause a few moments at the entrance to take in the spectacle before moving onto the next animated light tunnel.
There's no shortage of entertainment or amusement at WonderLAnd...
...especially with all that light and motion.
Don't blink, or you might miss a wooden toy soldier stilt walker bounding past your car at the speed of Santa's sleigh.
And don't think twice about whether that's really Santa and Mrs. Claus waiving at you towards the end, with a couple of helpful elves in tow.
Their faces might be a little more covered-up than they normally are. But their Christmas spirit is just as strong as ever.
Related Posts: