It wasn't until the 1940s and 50s that most of Burbank, California was developed as a city. But in the 1920s, there was a development up in the Burbank Hills—the foothills of the
Verdugo Mountains
—called Sunset Canyon that left a mark on the area that still remains to this day, nearly 100 years later.
I didn't know about it, though, until I happened upon a stone gate on Sunset Canyon Drive as I was getting ready to turn down Olive and head back home after having brunched in the hills at Castaway.
I'd surely passed here at least twice before—when I'd hiked
Wildwood Canyon
and
Stough Canyon
—but I hadn't noticed the historic-looking gateway.
A closer look revealed details of an old country club—a rustic getaway from Hollywood—that had opened on Thanksgiving Day 1922. And spoiler alert: Much of it burned down in
a 1927 fire
. But more on that in a little bit.
I wondered if there'd be anything left to see beyond those gates—and with nothing but time on my hands, I proceeded up Country Club Drive to see what I could find within those 2500 acres that were annexed into Burbank in 1926.
I immediately recognized the signs of a gated—or at least planned—community, with stone retaining walls and terraces giving the neighborhood a unique charm not found on the
other
side of the stone pillars.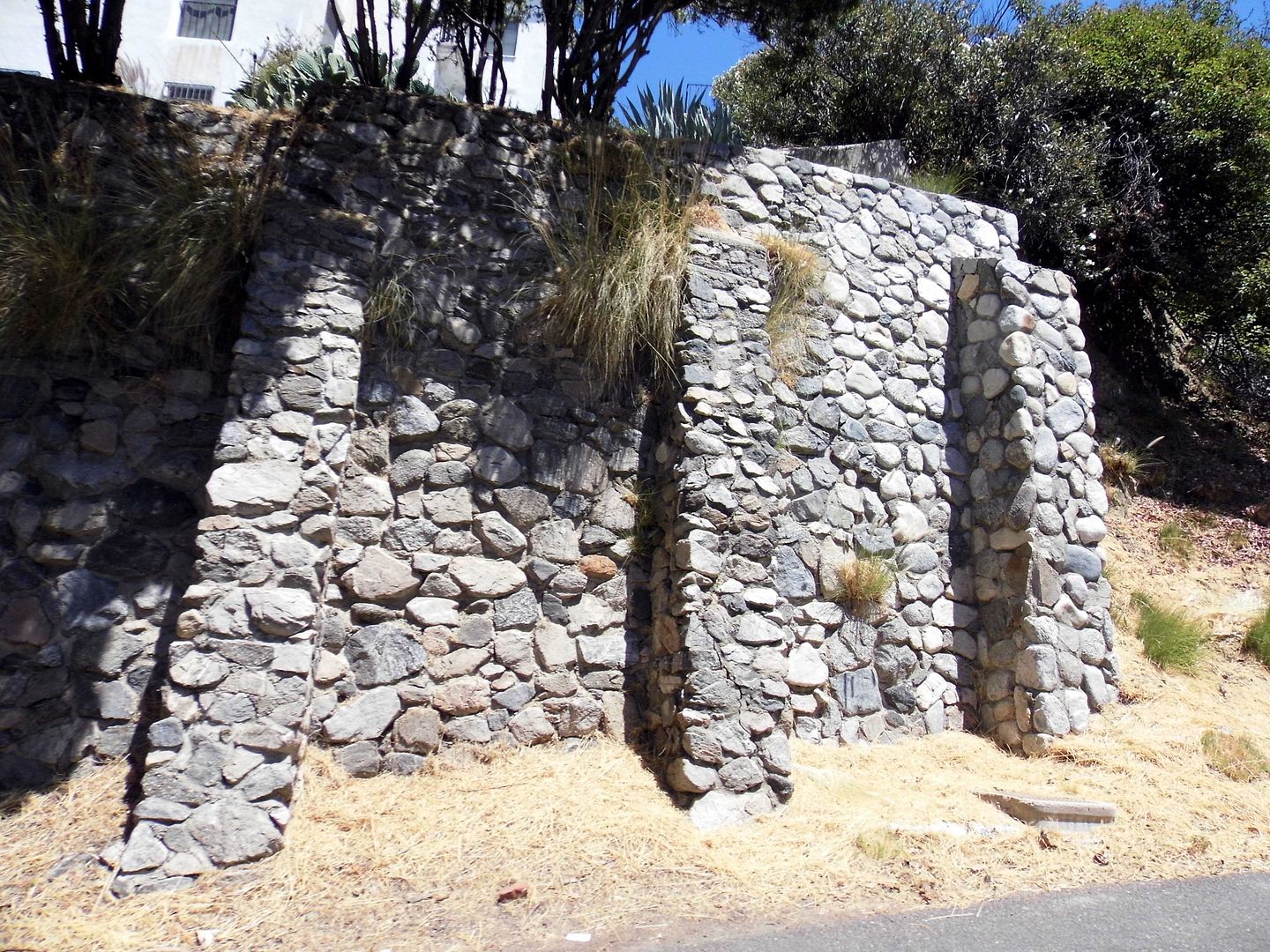 It turns out that membership to the Sunset Canyon Country Club, as it was called, included access to a 9-hole golf course that ran along Sunset Canyon from Orange Grove to Verdugo Avenue, a clubhouse with swimming pool, and a choice of over 100 cabins.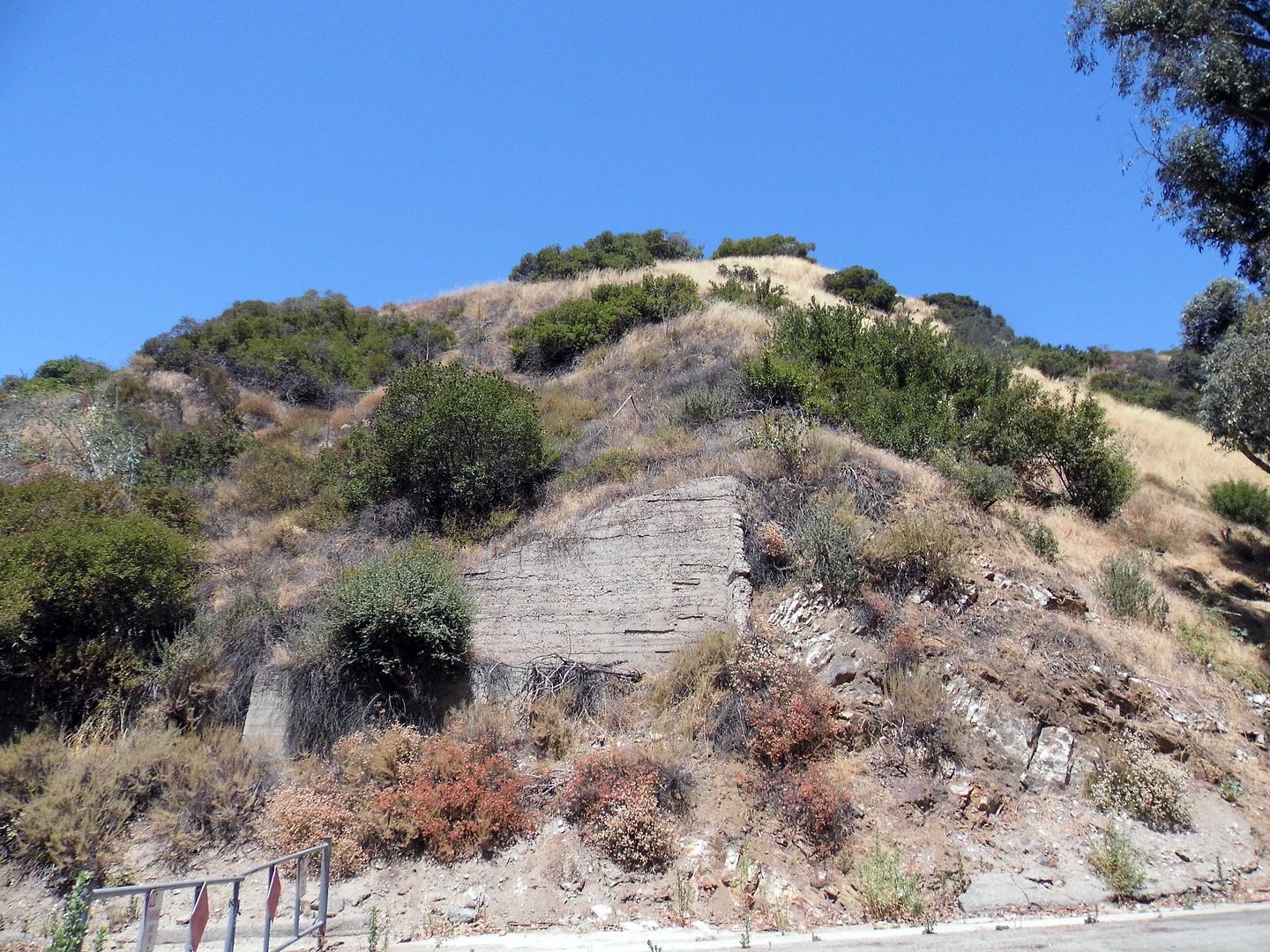 I just wasn't sure if I would be able to find any of them.
I wasn't even sure exactly what I was looking for. I hadn't planned this adventure—but I was set on pursuing it.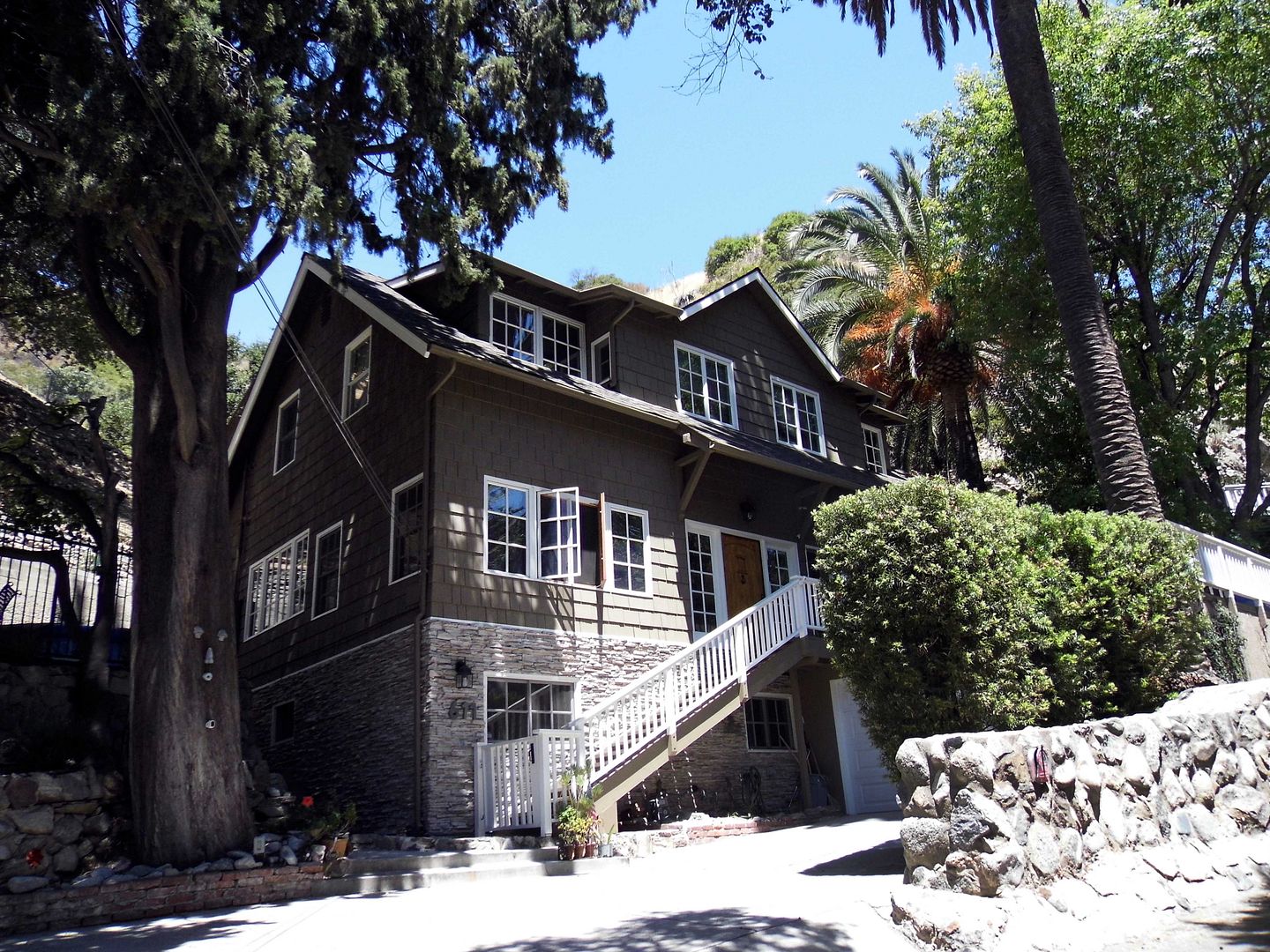 After all, I have a pretty good "eagle eye" for spotting the signs of the somethings that aren't nothing—and from the first houses I encountered, I could tell that there was a distinctive character to Country Club Drive.
Nearly all of those dwellings were either constructed with or surrounded by
local rocks
.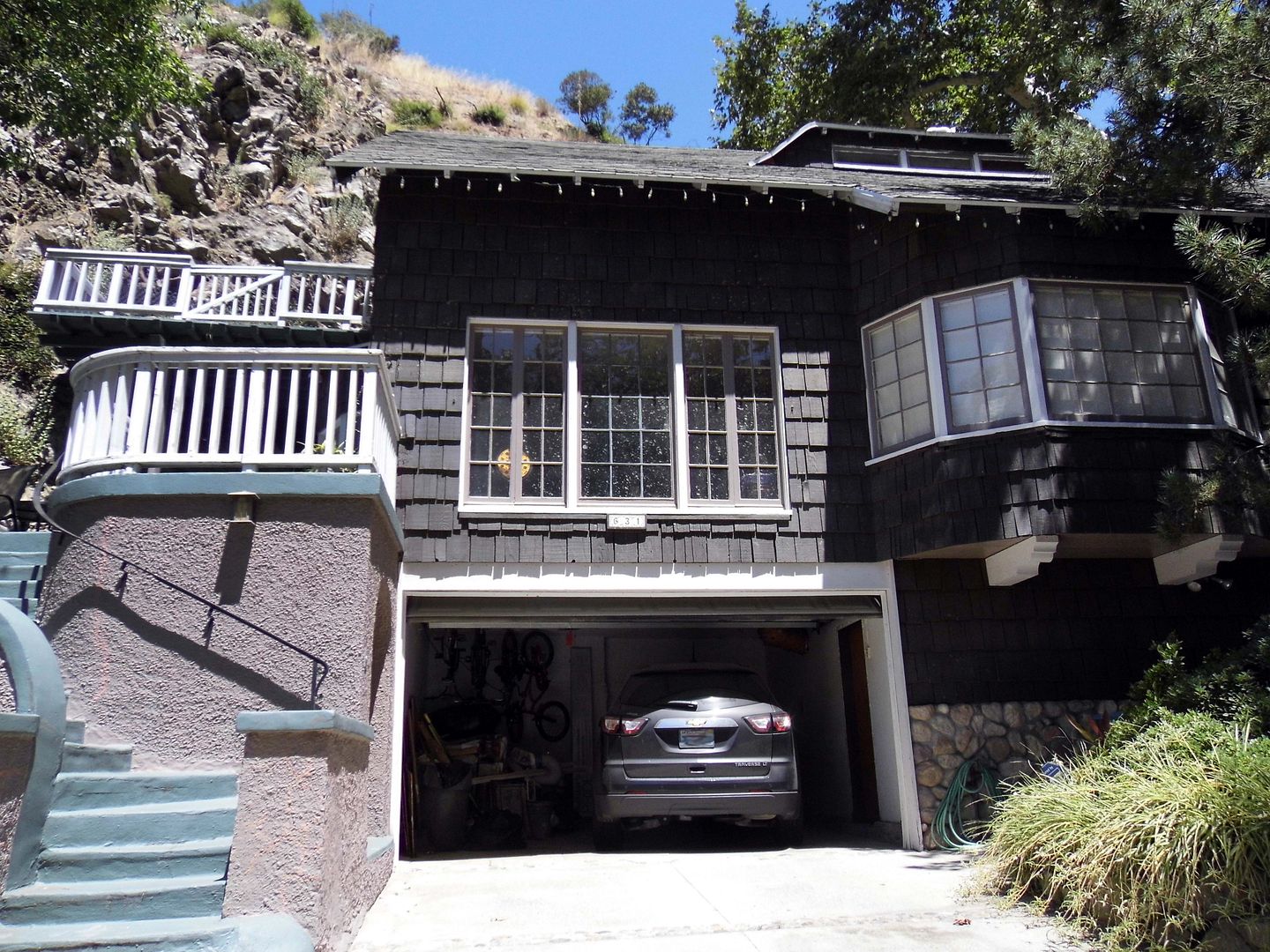 And although their architectural styles do vary—from, say, Craftsman to Tudor Revival, Spanish Colonial Revival, and everything in between—they all look of a certain vintage.
It's like they're being cradled by the ghostly remnants of their fire-consumed predecessors.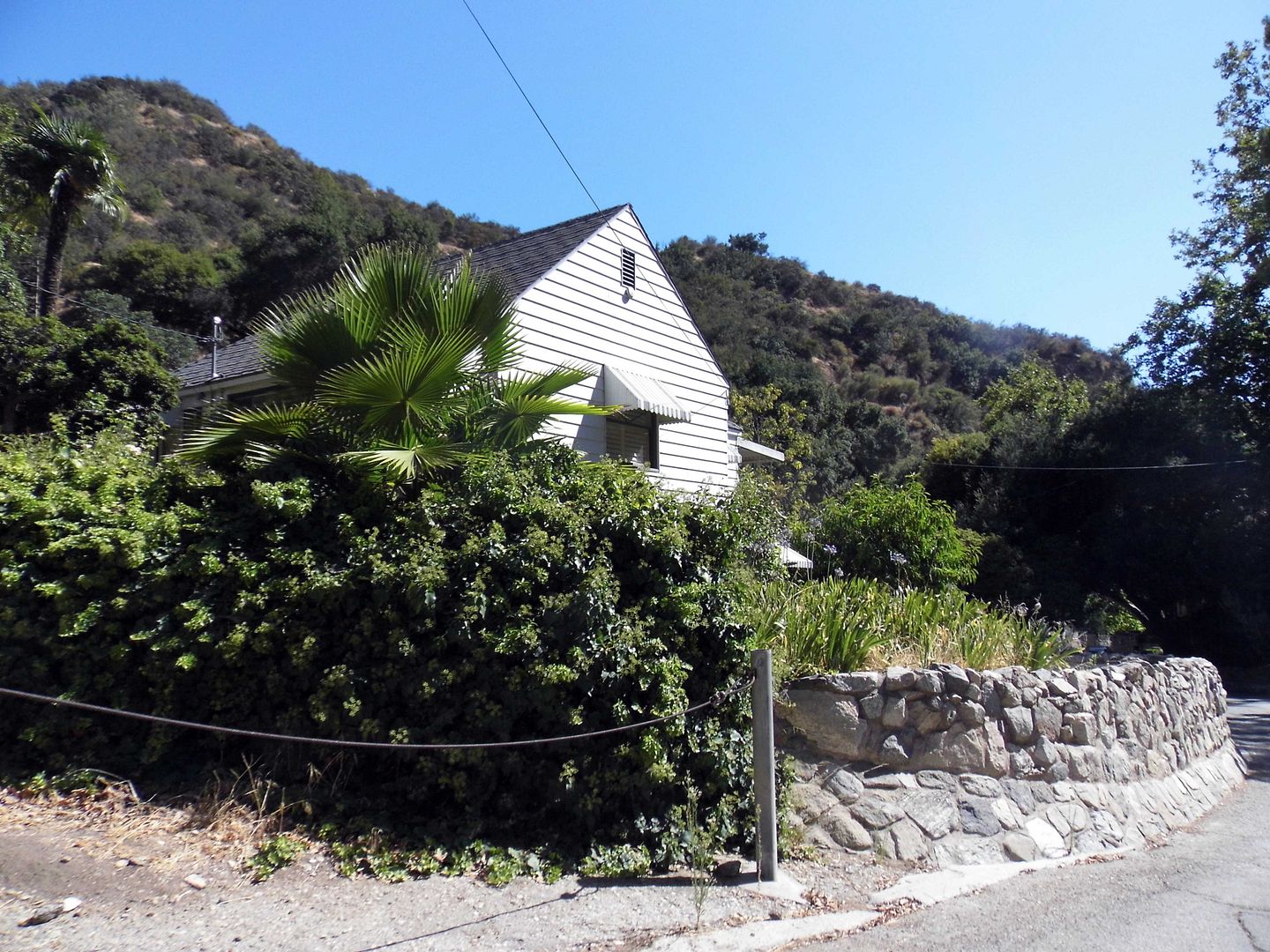 do
still stand, including the ones built after the devastating 1927 fire—especially given their proximity to the dry brush that
still
so frequently ignites.
And when it's not fire besieging the area, it's flooding and mudslides. In
1965
, local media reported residents being bulldozed out.
At the time that Sunset Canyon Country Club opened in 1922, it was the only private country club in the Valley—by 1923, signing up nearly 2,500 members.
first
nearby brushfire broke out, with 75 cottages being evacuated as firefighters (
not all professionals
, it seems) doused the flames with water extracted from the swimming pool.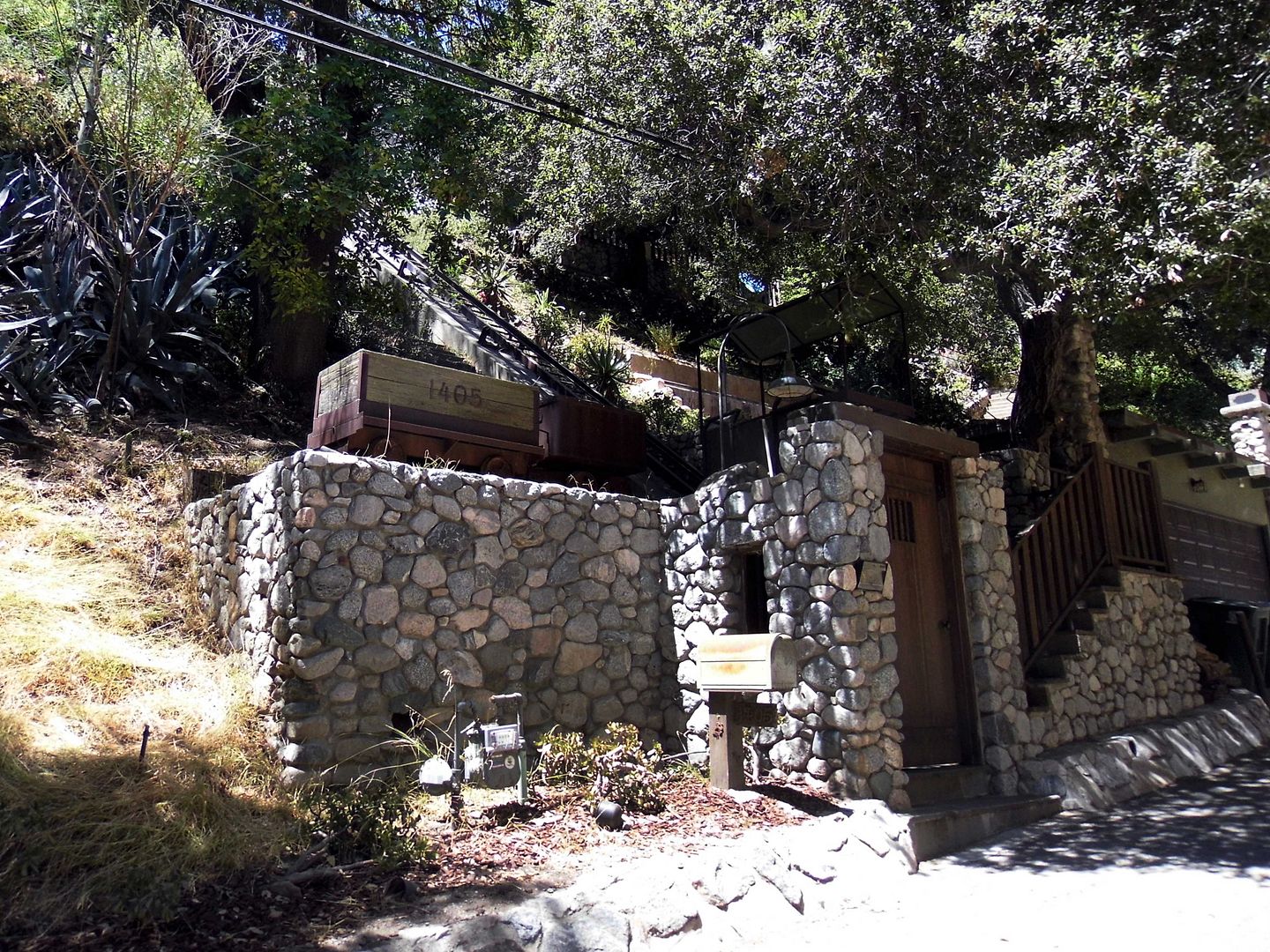 built 1928, former home of aviator Laura Ingalls
As a
Los Angeles Times article
described the 1927 inferno, "The canyon is exceedingly narrow, and served as a chimney through which the flames poured." Firemen had to "flee for their lives."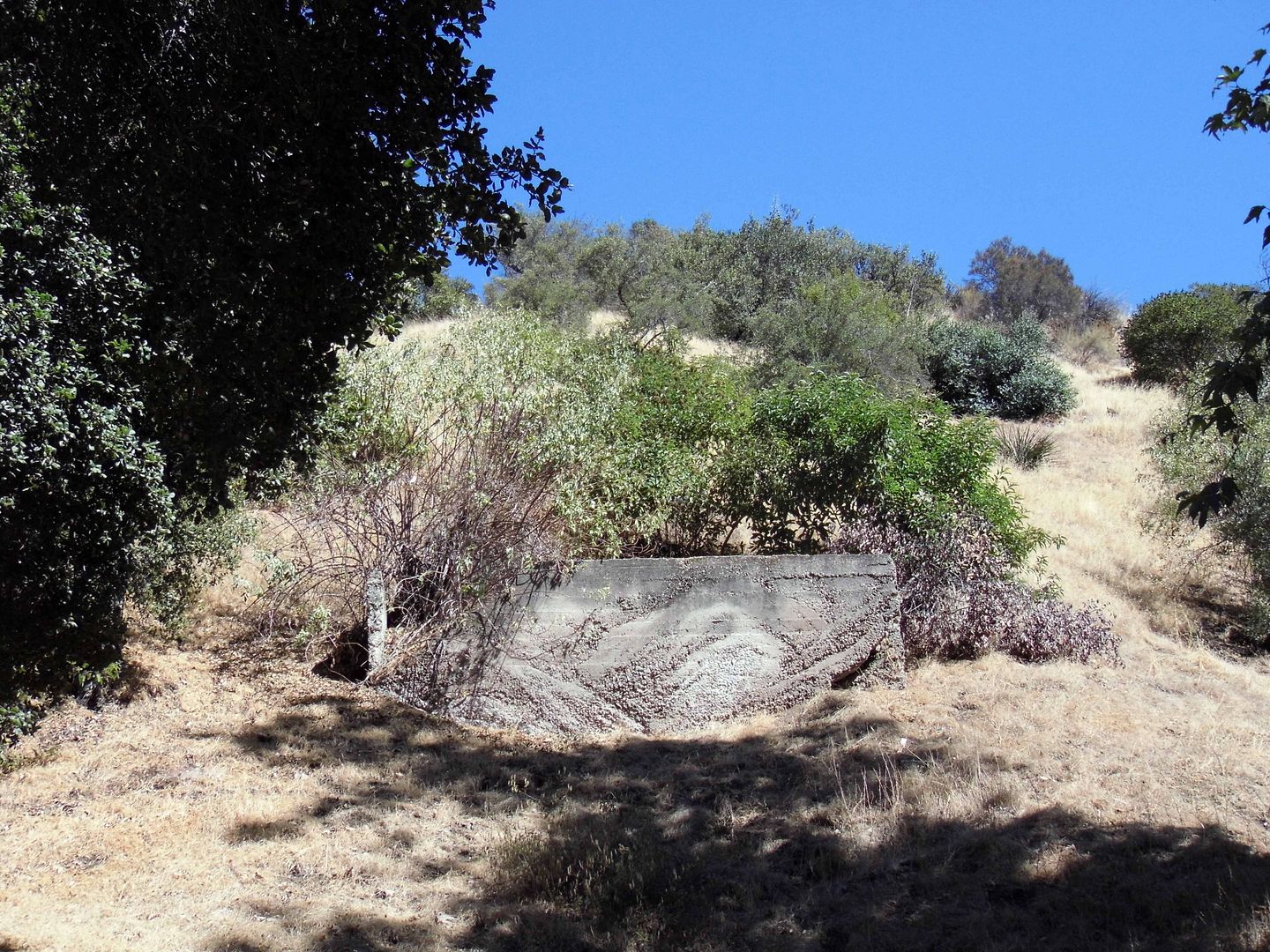 As I proceeded up Country Club Drive on my exploration, the collection of cottages got sparser—and I imagine this is at least one spot where the wildfire raged through the path of the club's structures. In total, that 1927 fire took down nearly 100 cabins—with damages estimated at $500,000.
And then, the road just ended at an entirely different kind of gate—one that I
could've
driven through, were it not for the whole trespassing thing.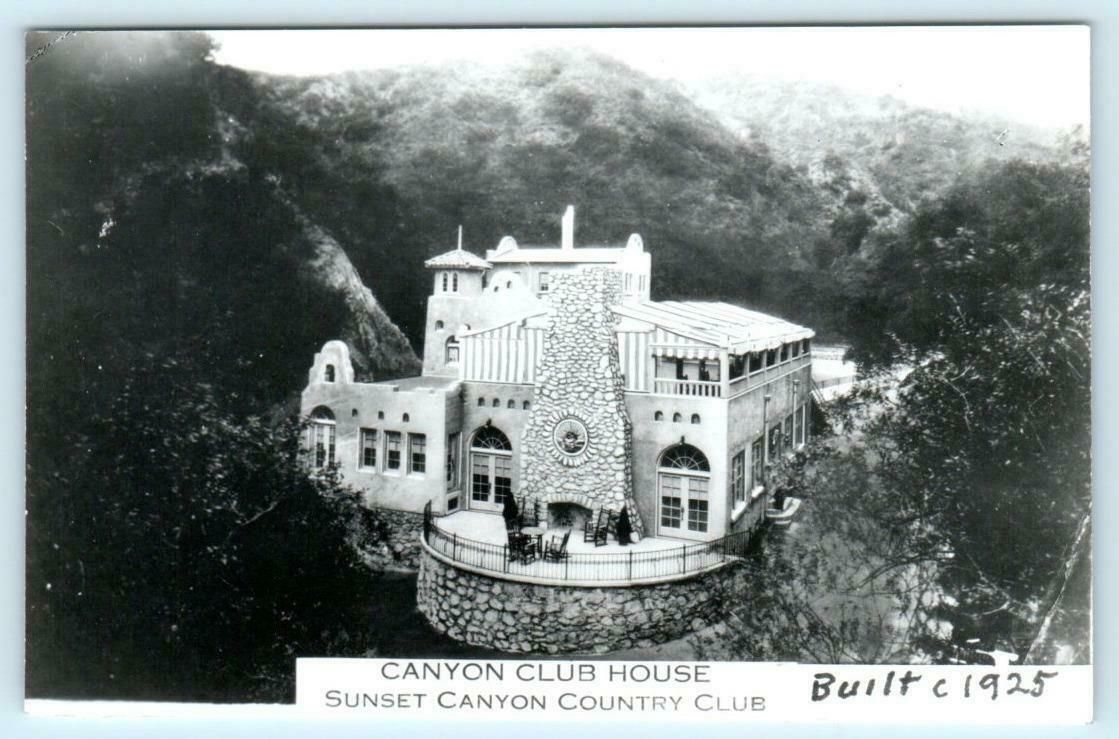 Somewhere up there is where the $75,000 clubhouse once stood.
But the year before the fire, in 1926, the Sunset Canyon Country Club had built a new 19,000-square-foot structure on nearly 4 acres at the bottom of the hill at Sunset Canyon Drive—and relocated its main clubhouse there.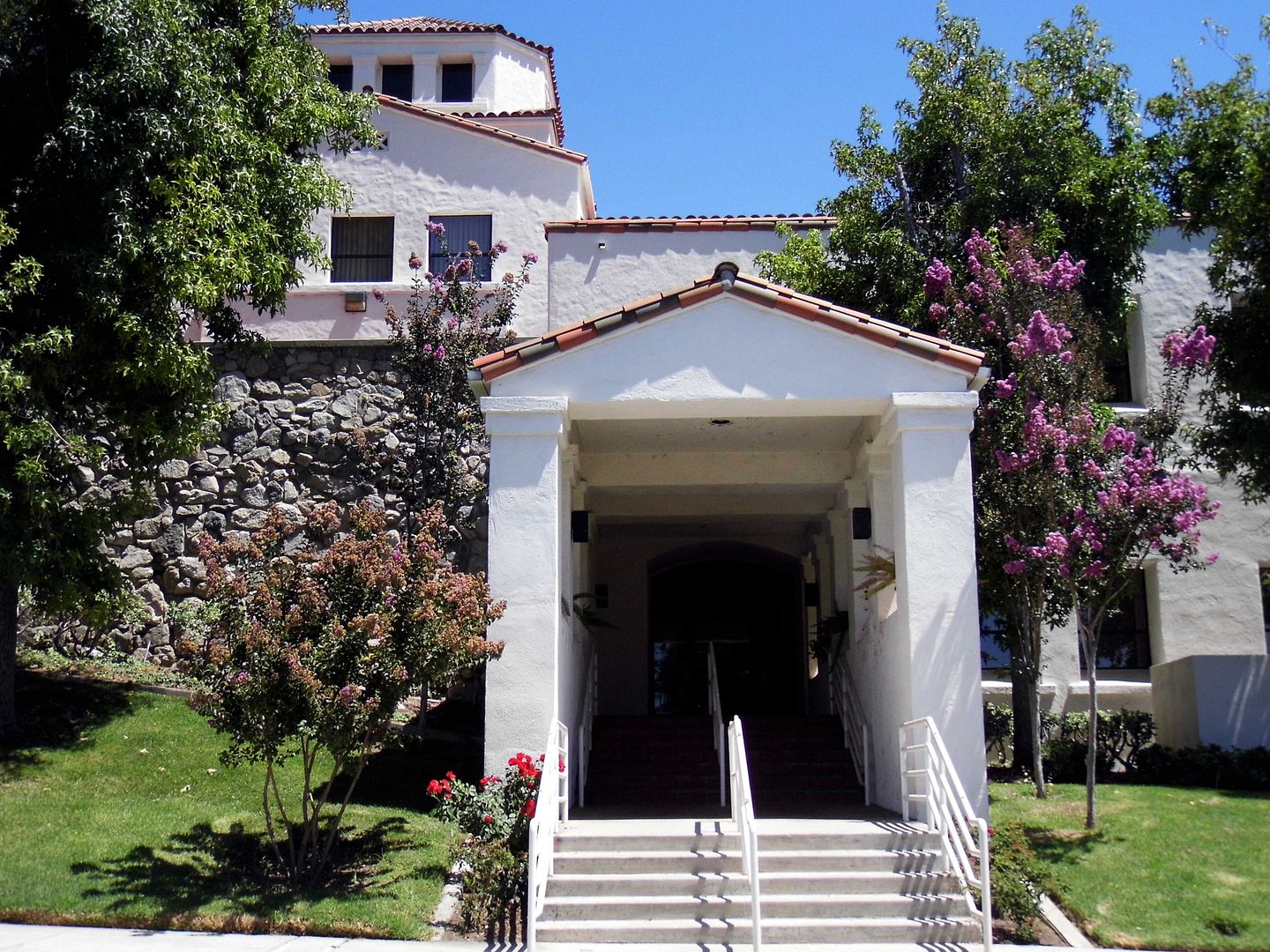 Designed by LA architect
Mott M. Marston
in the Mediterranean style, and surrounded by the golf course on three sides, the clubhouse boasted "the largest dining and dancing facilities of any Country Club in Southern California"—and even reportedly functioned as a
speakeasy
during Prohibition.
But by the 1930s, the club had run its course—and could never financially recover, especially considering the blow dealt by the stock market crash of 1929. From 1933 to 1939, the City of Burbank owned the entire country club, during which time it subdivided and sold much of the property.
Today, the second clubhouse still stands—behind another set of stone gates, still occupied by the Church of Jesus Christ of Latter-day Saints as it has been since 1939 and still functioning as the main Mormon church building in Burbank.
The LDS church actually turned down the option of also purchasing other parts of the former country club—including the pool, which was instead sold to competitive swimmer and
Tarzan
star Johnny Weissmuller, who reportedly swam there everyday until he moved away in the 1950's.
The pool is now part of the LA County-operated Sunset Debris Basin—as is much of the rest of the property, in an attempt to manage runoff coming down from the mountains.
One of my most unique finds in the LA area!
For more info, clippings, and images, check out "A New Year's Eve Party Broadside, Sunset Canyon Country Club, Burbank, 1929" on The Homestead Blog from the Workman-Temple Homestead Museum.
For more background on the 1927 Verdugo Hills fire, visit Mike Lawler's excellent column "Treasures of the Valley" for the
Crescenta Valley Weekly
.
Related Posts:
Photo Essay: A Rock House of Plays, Poetry, and Ceramics (and The Cross That Overlooks It)
Photo Essay: Tracing the Remains of the First Busch Gardens
Photo Essay: Combing the Beach For the Royal Palms Country Club
Photo Essay: Modernism in the Verdugo Woodlands