Until 2017, one of the most stalwart mainstays of Hollywood nightlife was the Formosa Cafe, located along Route 66...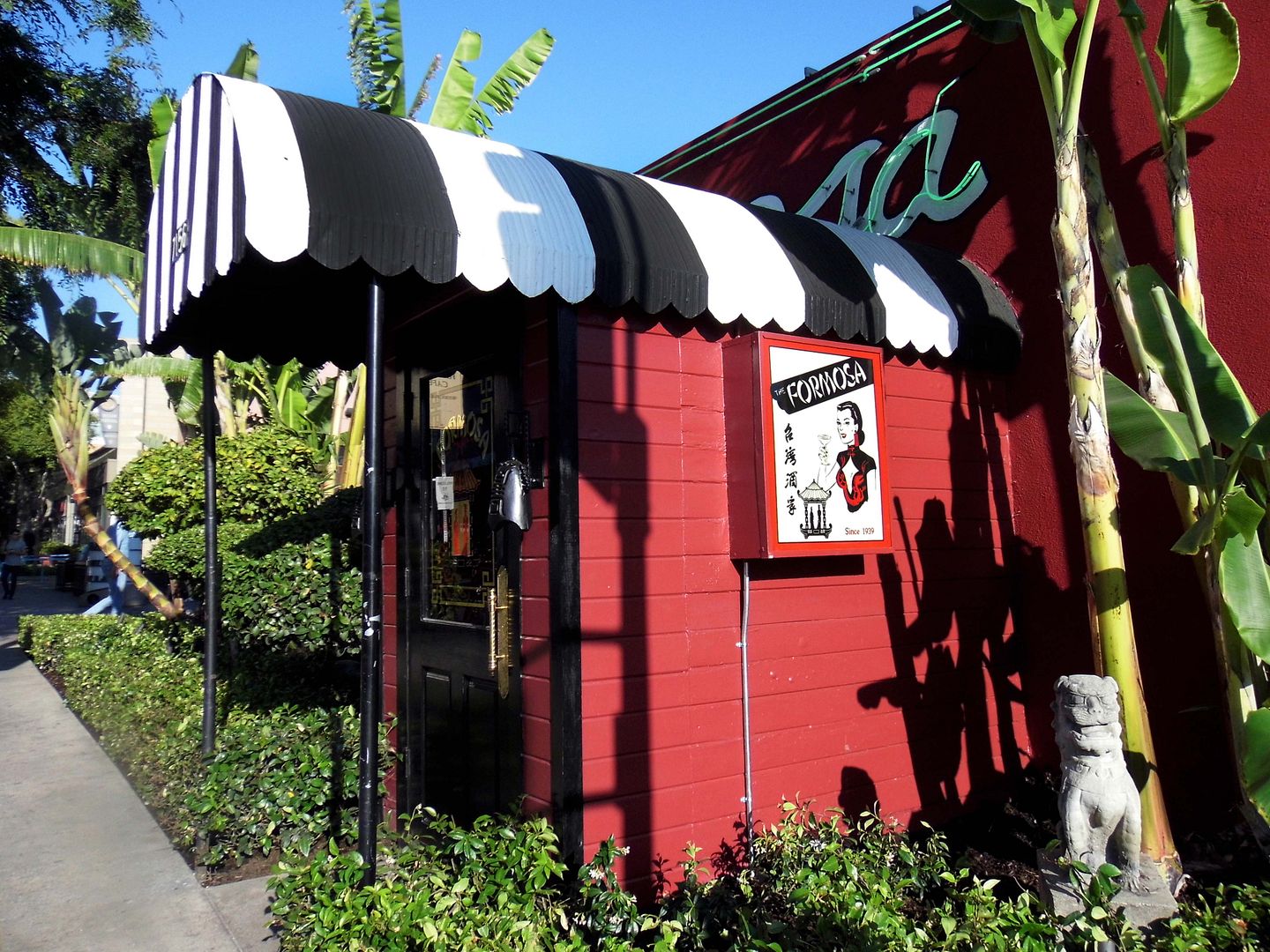 ...across the street from the movie lot that was, at one time or another, Pickford-Fairbanks Studios, United Artists Studio, or Samuel Goldwyn Studio.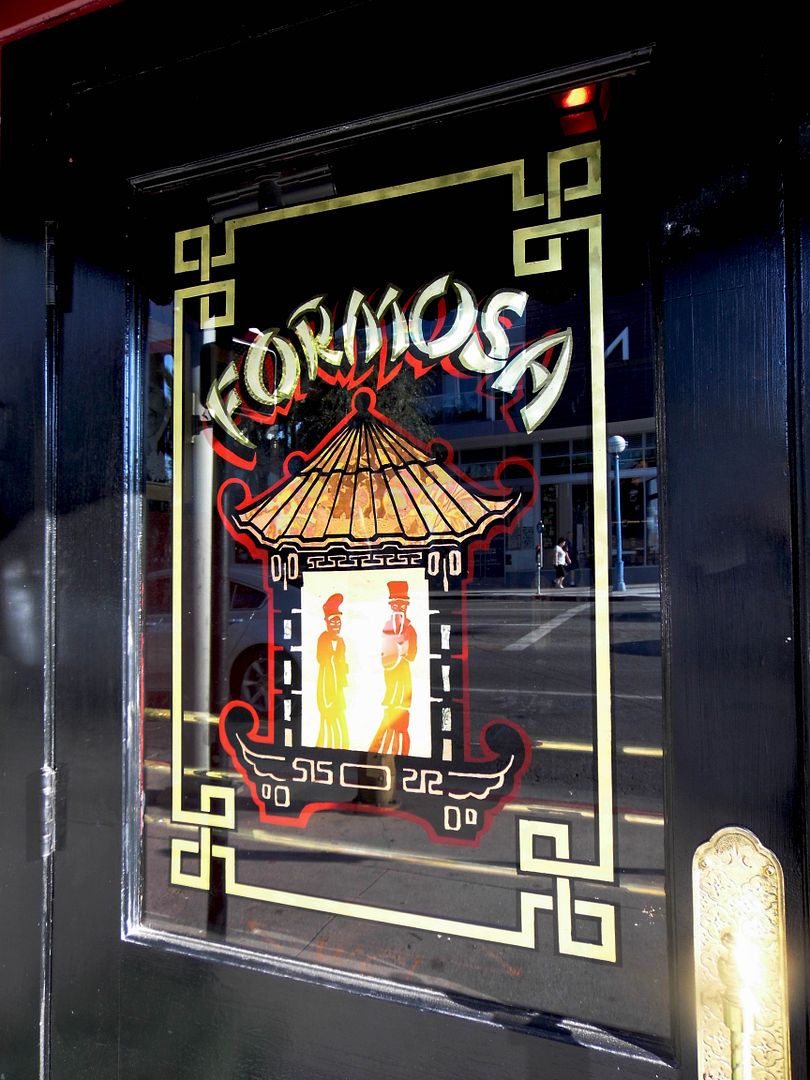 The Cantonese-themed bar and restaurant, known for its appearance in the Lana Turner scene in
L.A. Confidential
, has been closed for two and a half years.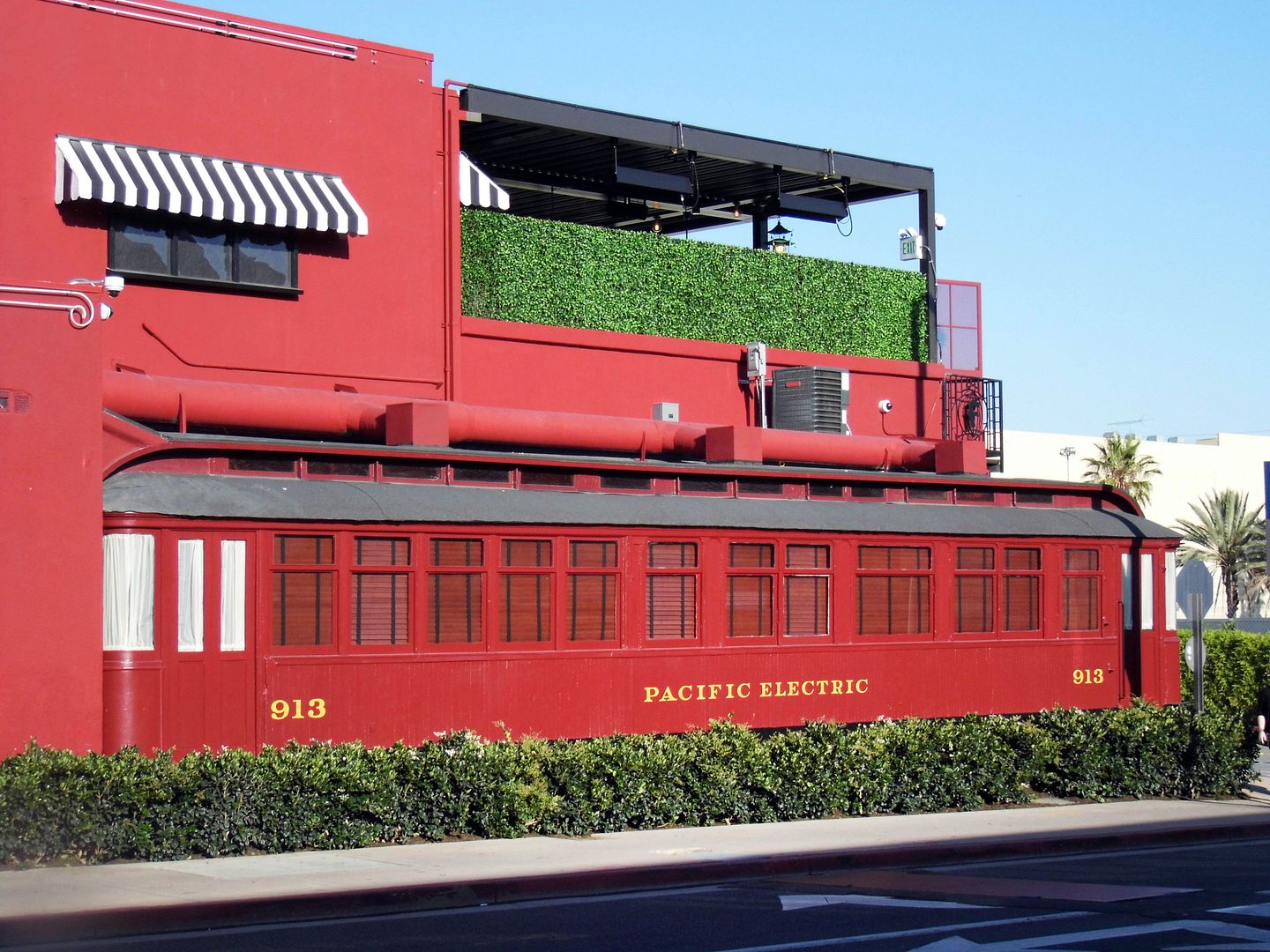 But the closure was only temporary, as the 1933 Group—also known for its restorations of Highland Park Bowl and the barrel-shaped Idle Hour—took over ownership of it.
The nightlife group completely restored the the old Pacific Electric Red Car trolley-turned-dining room...
...and made it actually look like a train again.
Of course, lot of work was done on stuff you can't see, too.
The Formosa Cafe was preserved as a historic landmark in the early 1990s, when its lease expired and it was threatened with demolition as plans to expand The Lot attempted to encroach on the restaurant's footprint. In 2004, the developer of the "Gateway" shopping mall next door agreed to build around it after being wooed by its charms.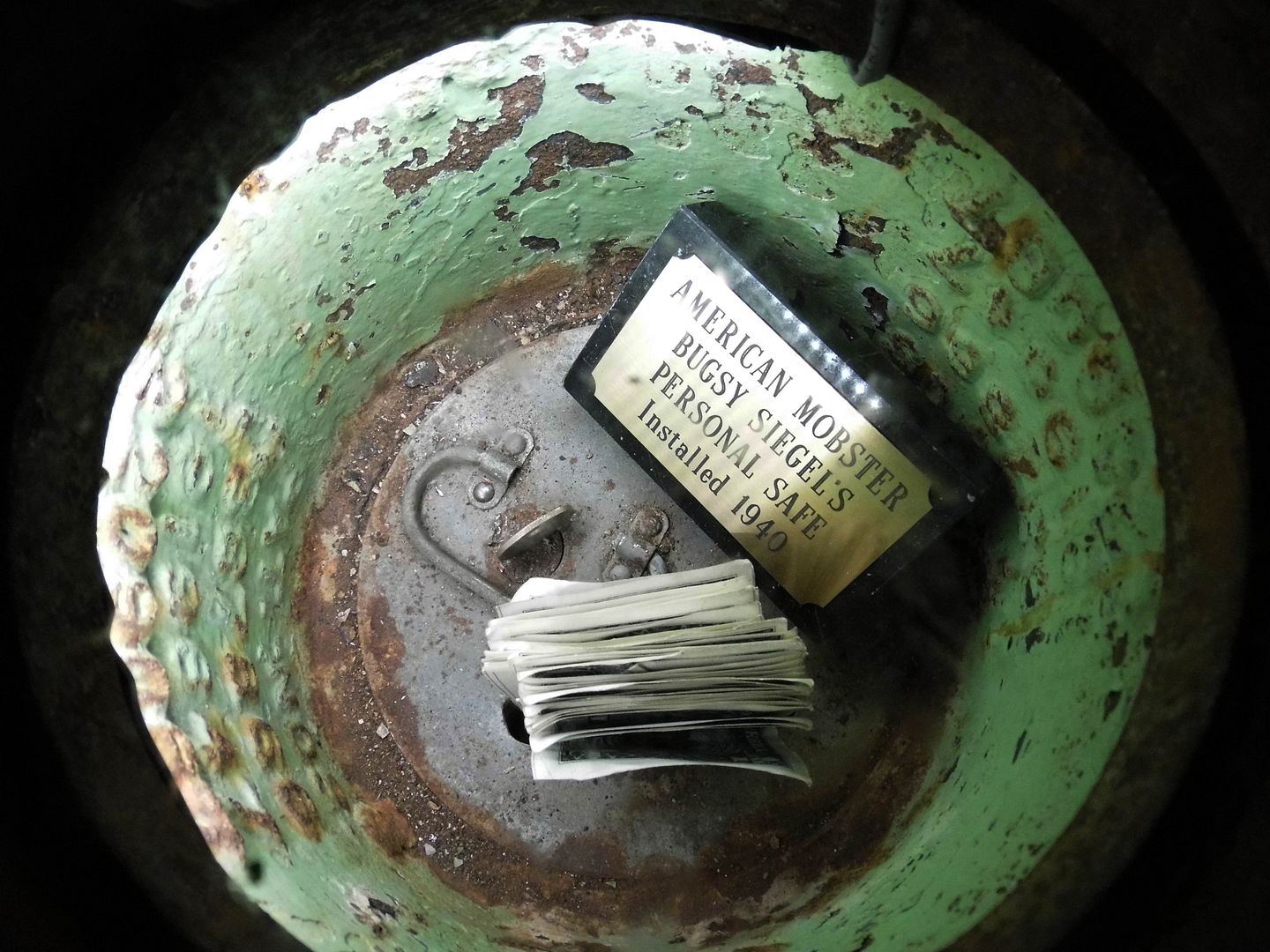 It's satisfying to see it survive another preservation threat—and keep the floor safe belonging to Bugsy Siegel intact.
First opened in 1925, Formosa Cafe was more or less family-run from 1945 to 2014.
But the
oldest
section of the restaurant the train car—PE #913, in service from 1902 to 1906.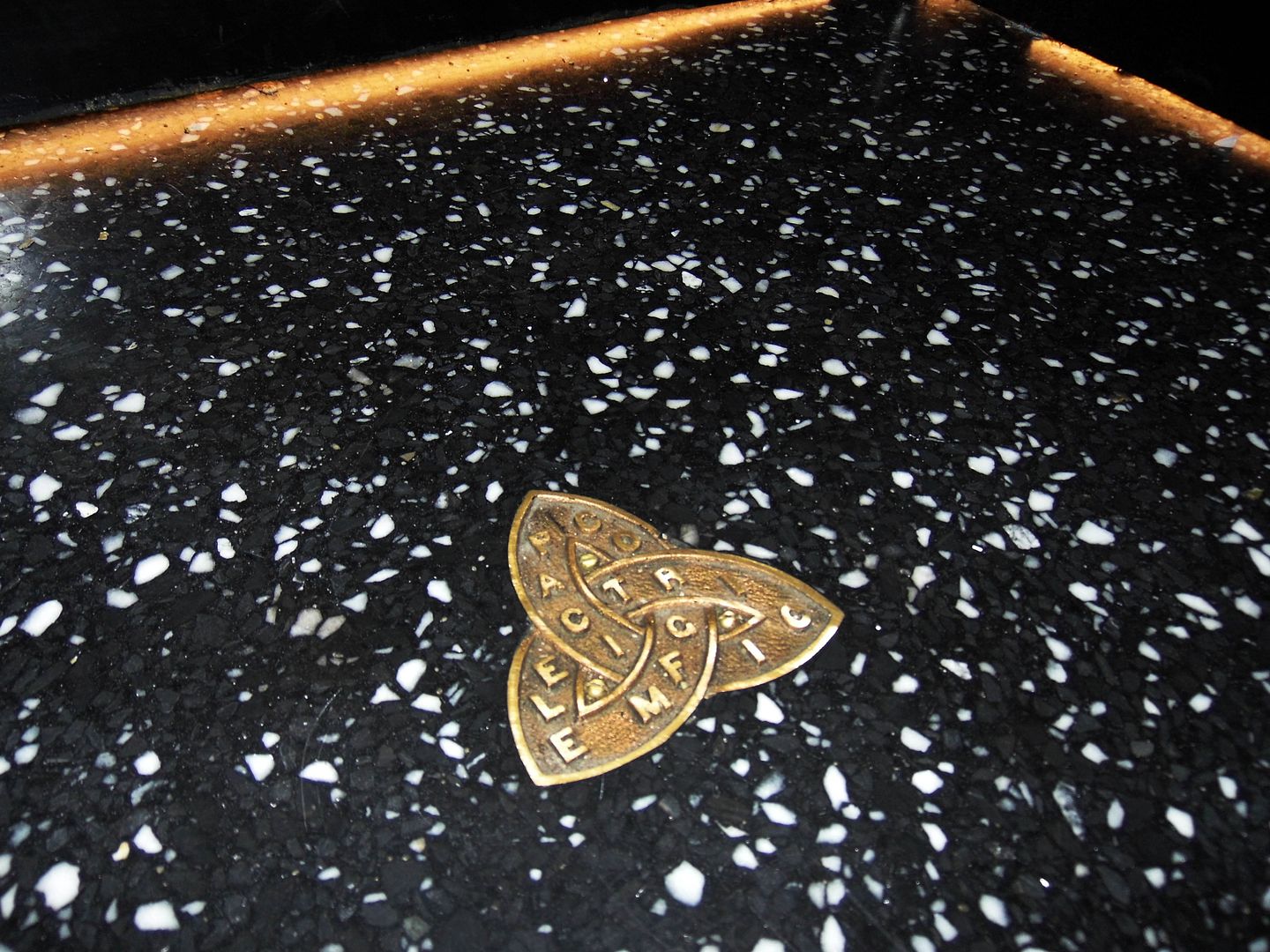 And it's key to preserving the history of the Formosa.
In fact, when it first opened, the Formosa—then known as The Red Post Cafe—was just that old red streetcar!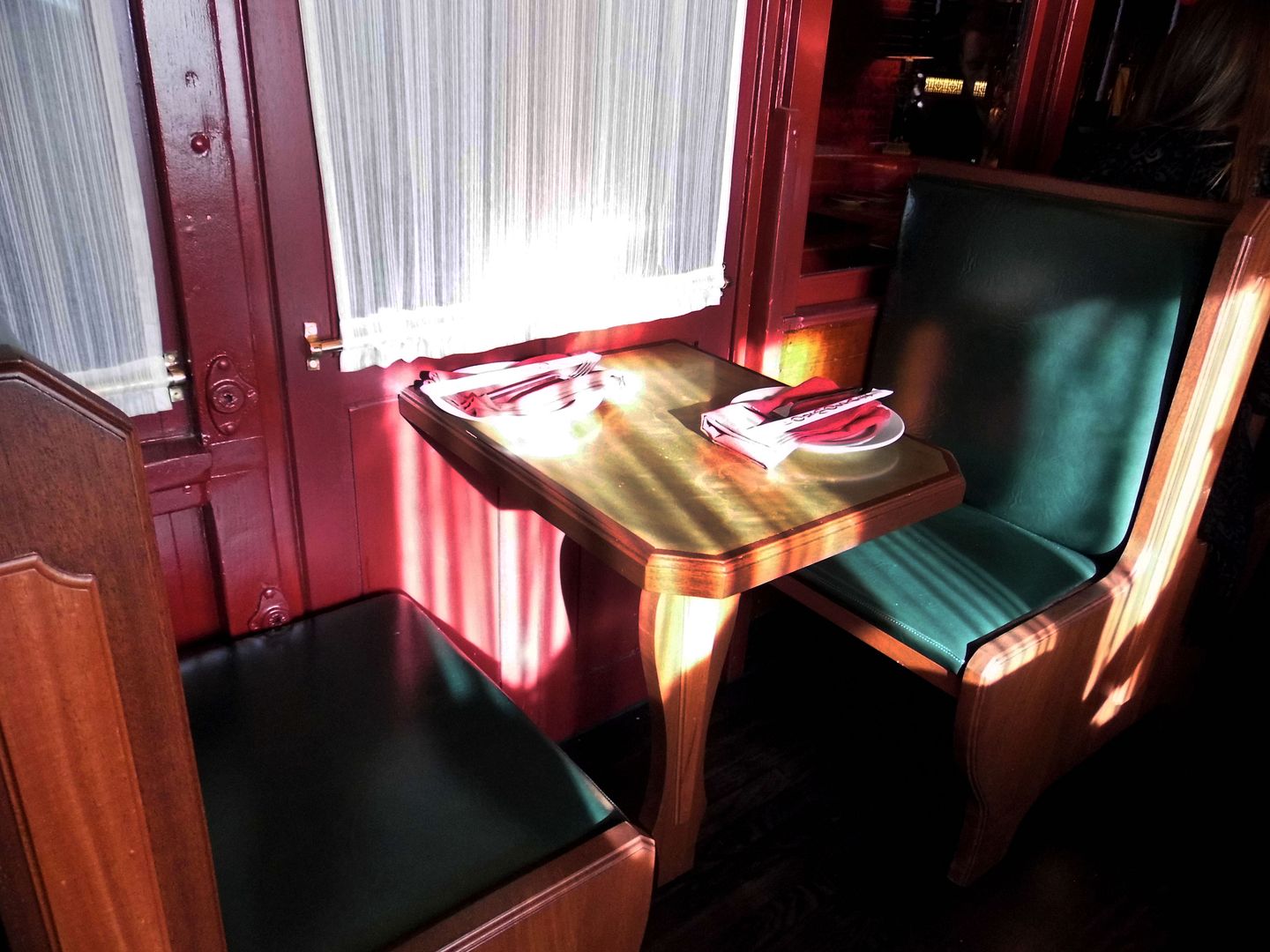 Fortunately, much of the original decor and memorabilia—including all those photos of all those celebrities who've passed through the doors of the Formosa—was saved from the last (historically inappropriate) renovation.
1933 Group managed to get them back from the last owner.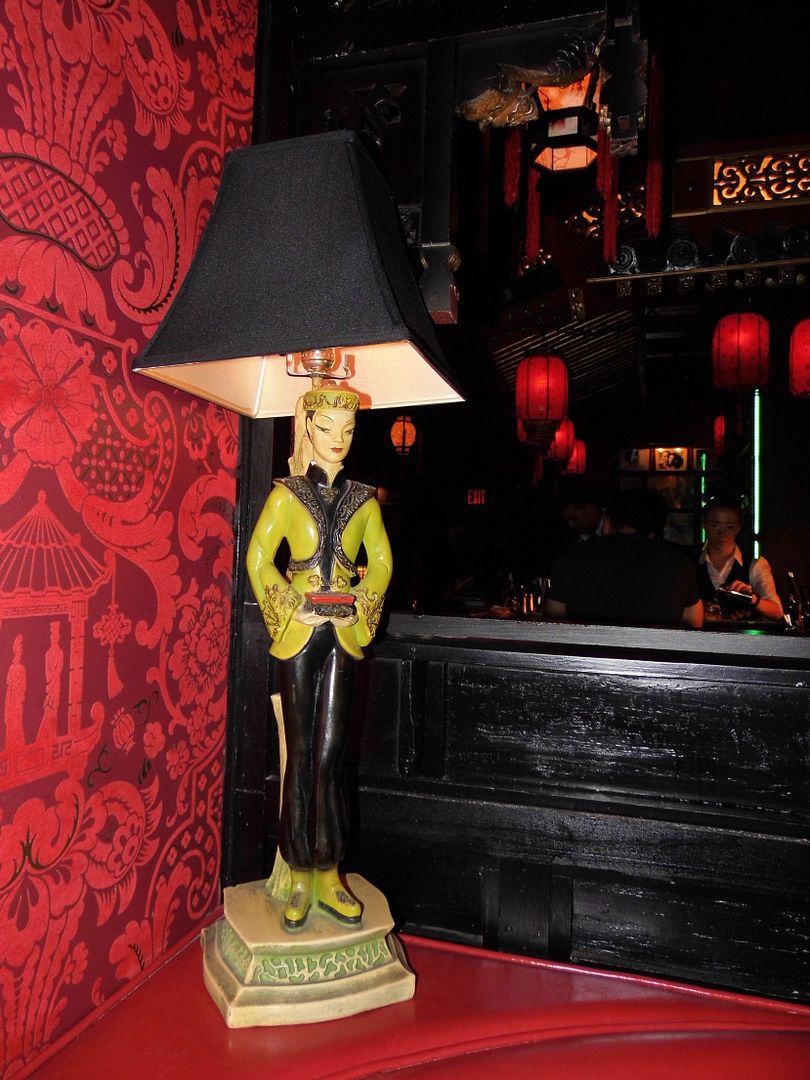 If there's anything new that's been added, it's hard to tell. The restoration is
that
seamless.
In fact, the entire back bar area was added on, enclosing an outdoor portion of the restaurant's former iteration.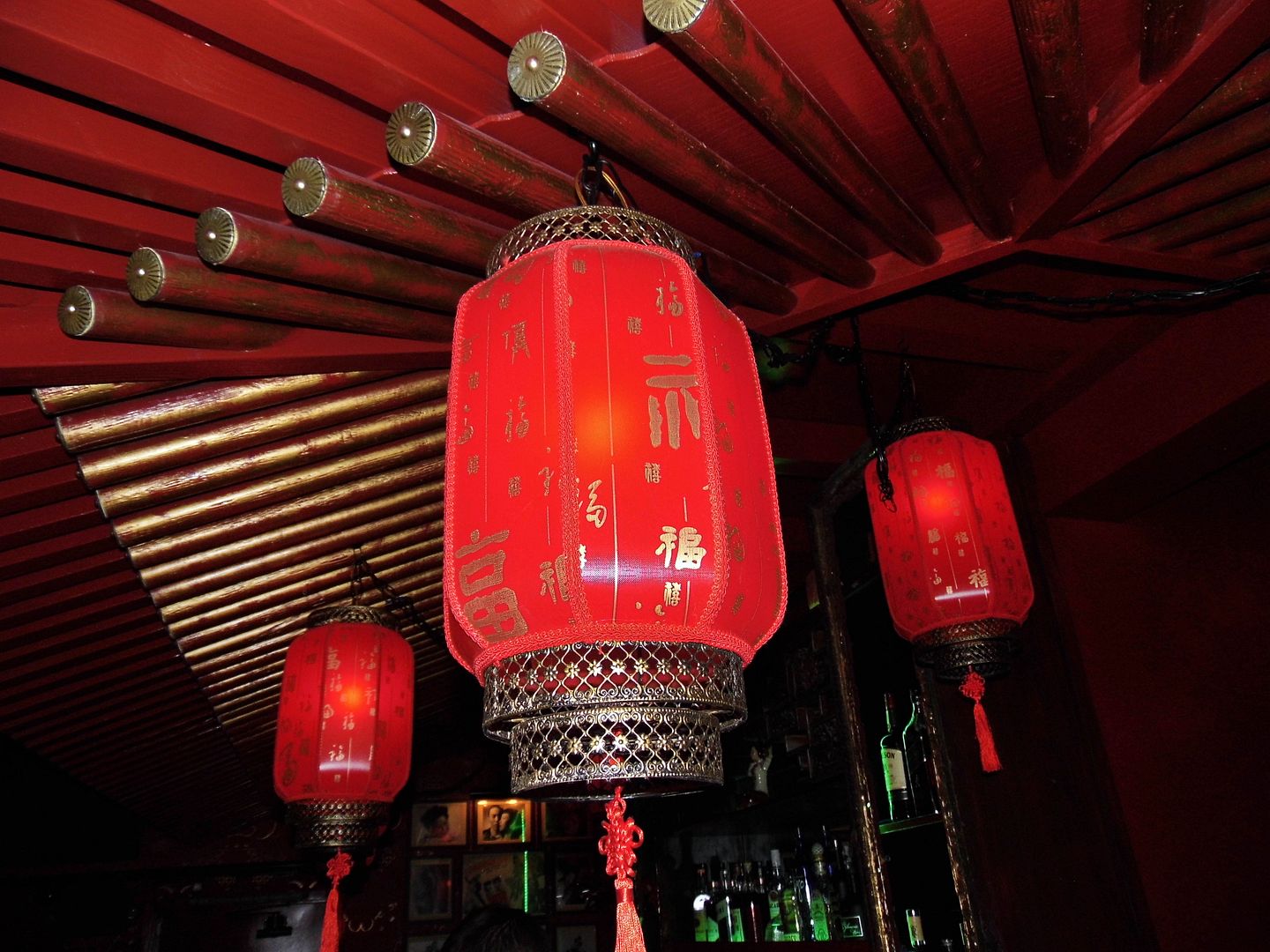 The pagoda looks as though it could've been there for ages.
And based on the renovations to both the structure and the menu, it looks like the Formosa is ready to have a new heyday.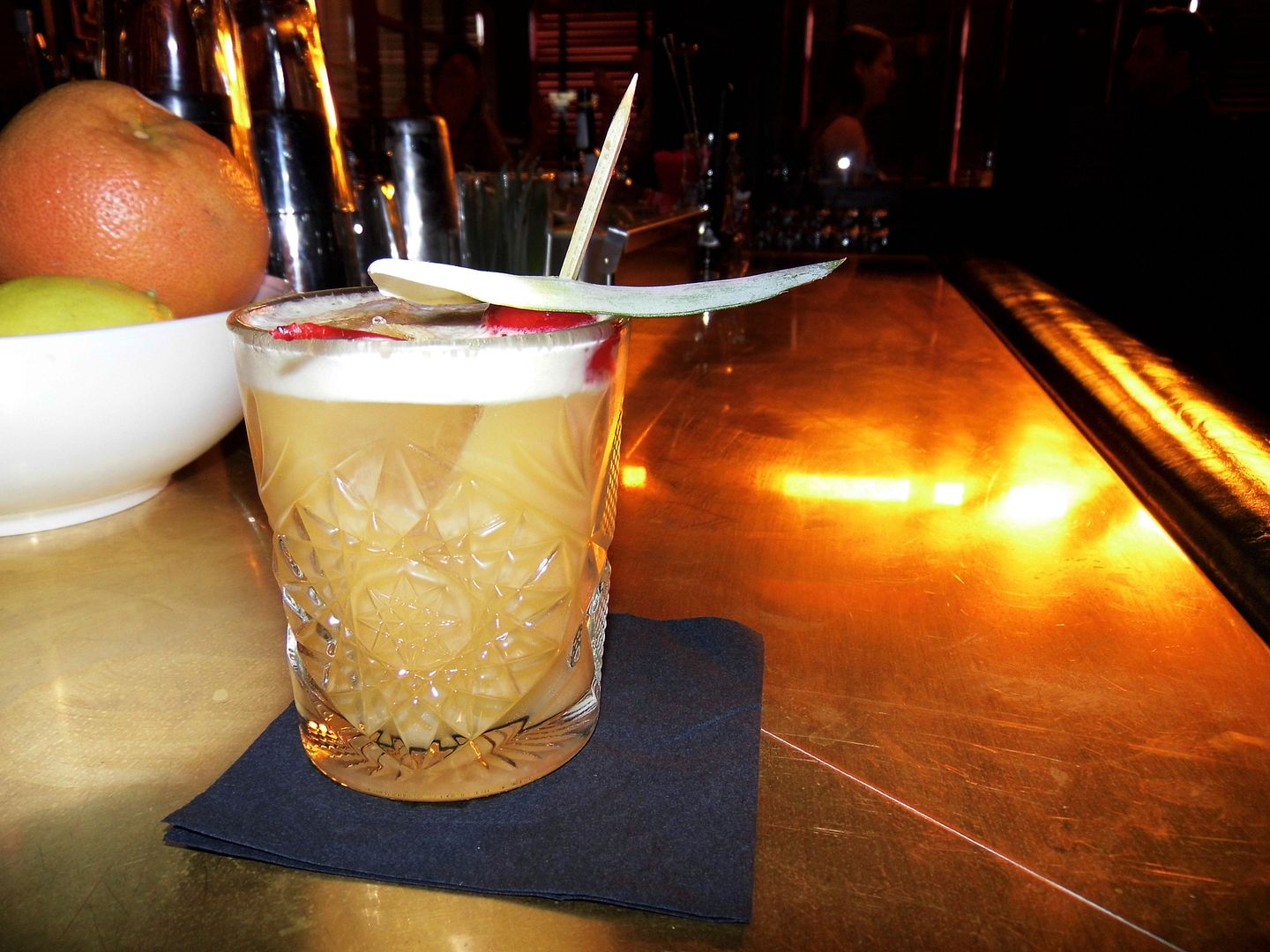 There's still a lot of life left in this former Hollywood starlet.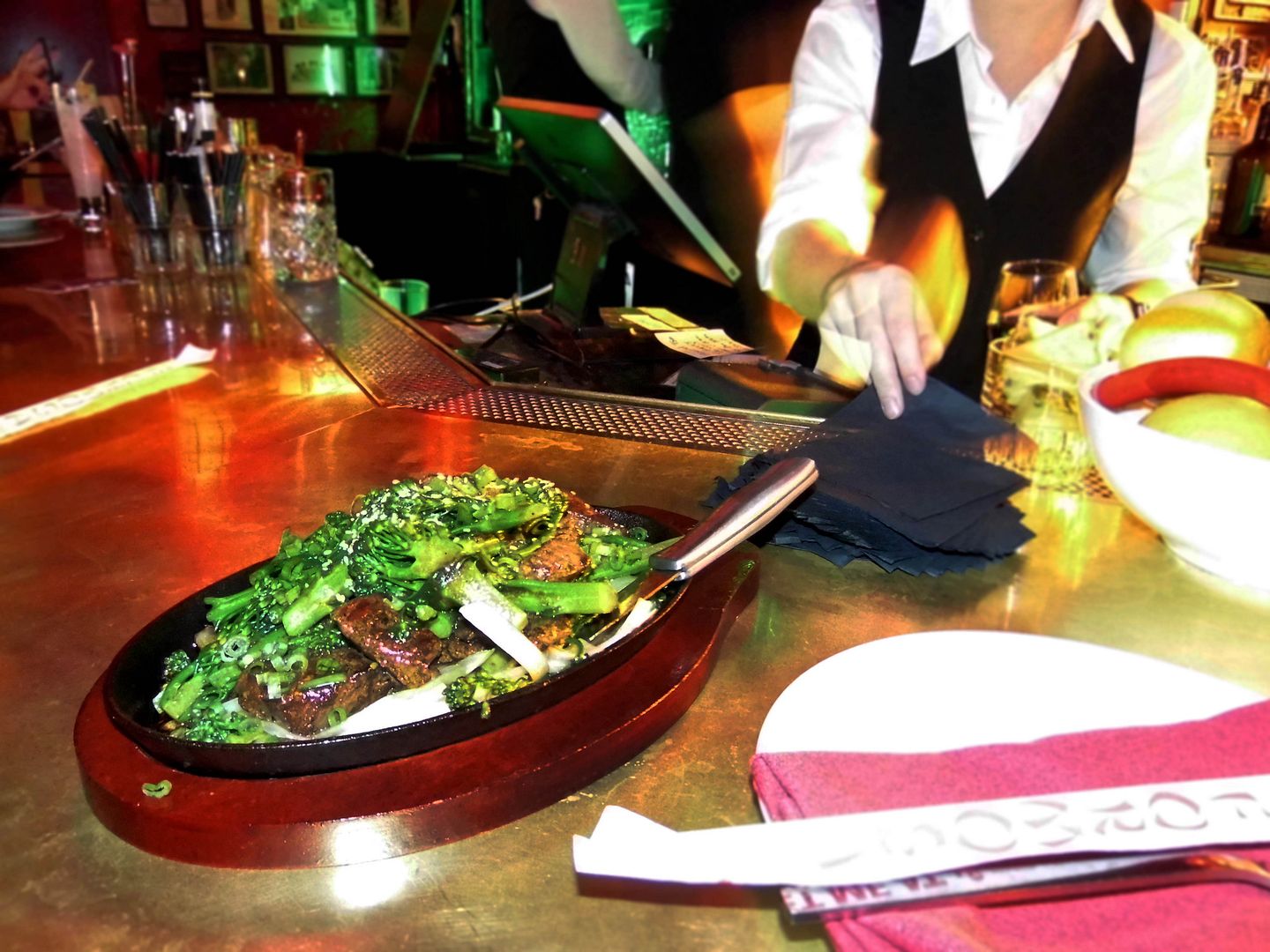 And Hollywood sure does love a comeback story.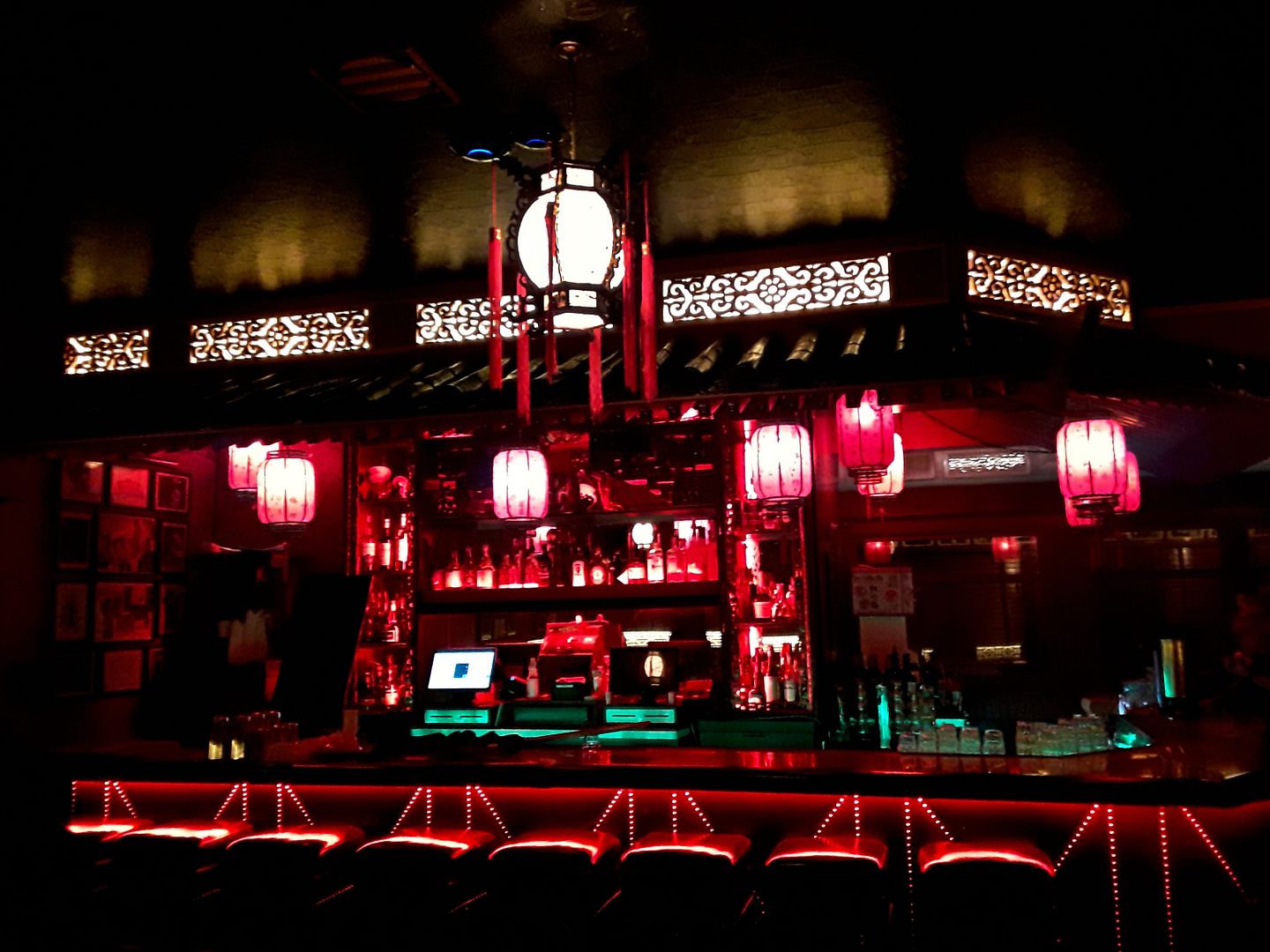 The Formosa Cafe has been in "soft open" for a week...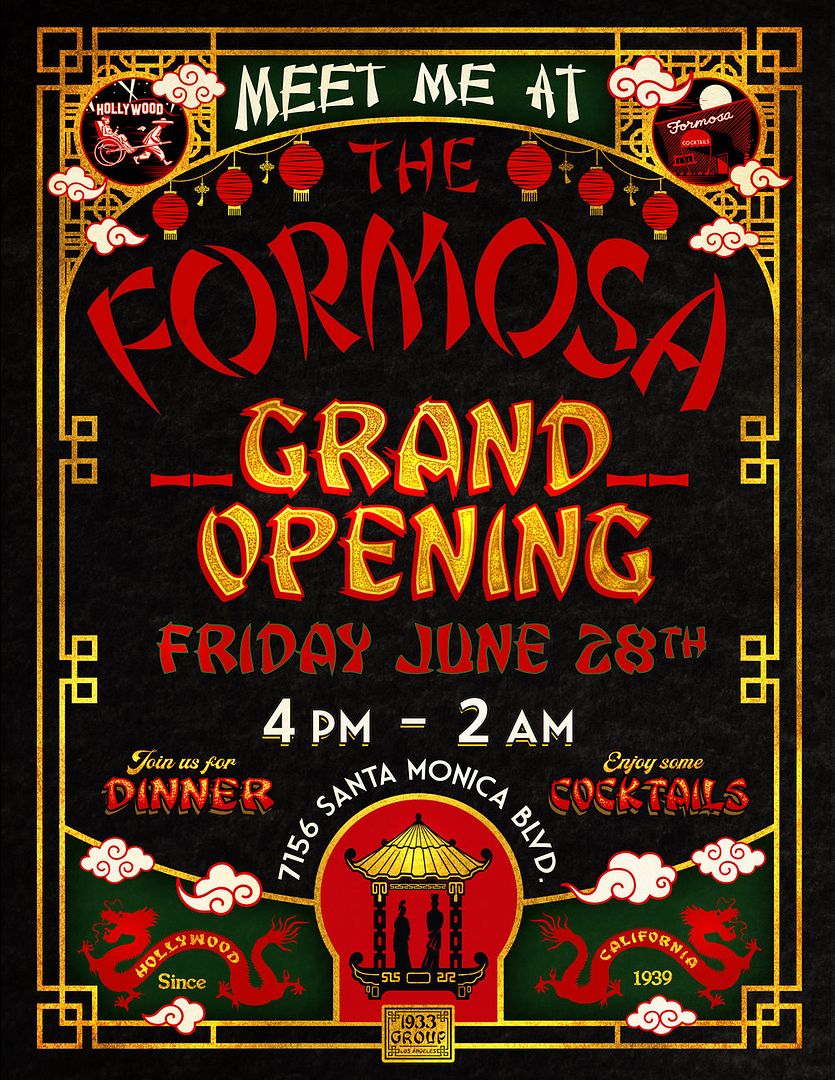 ...and officially reopens tonight, June 28, 2019.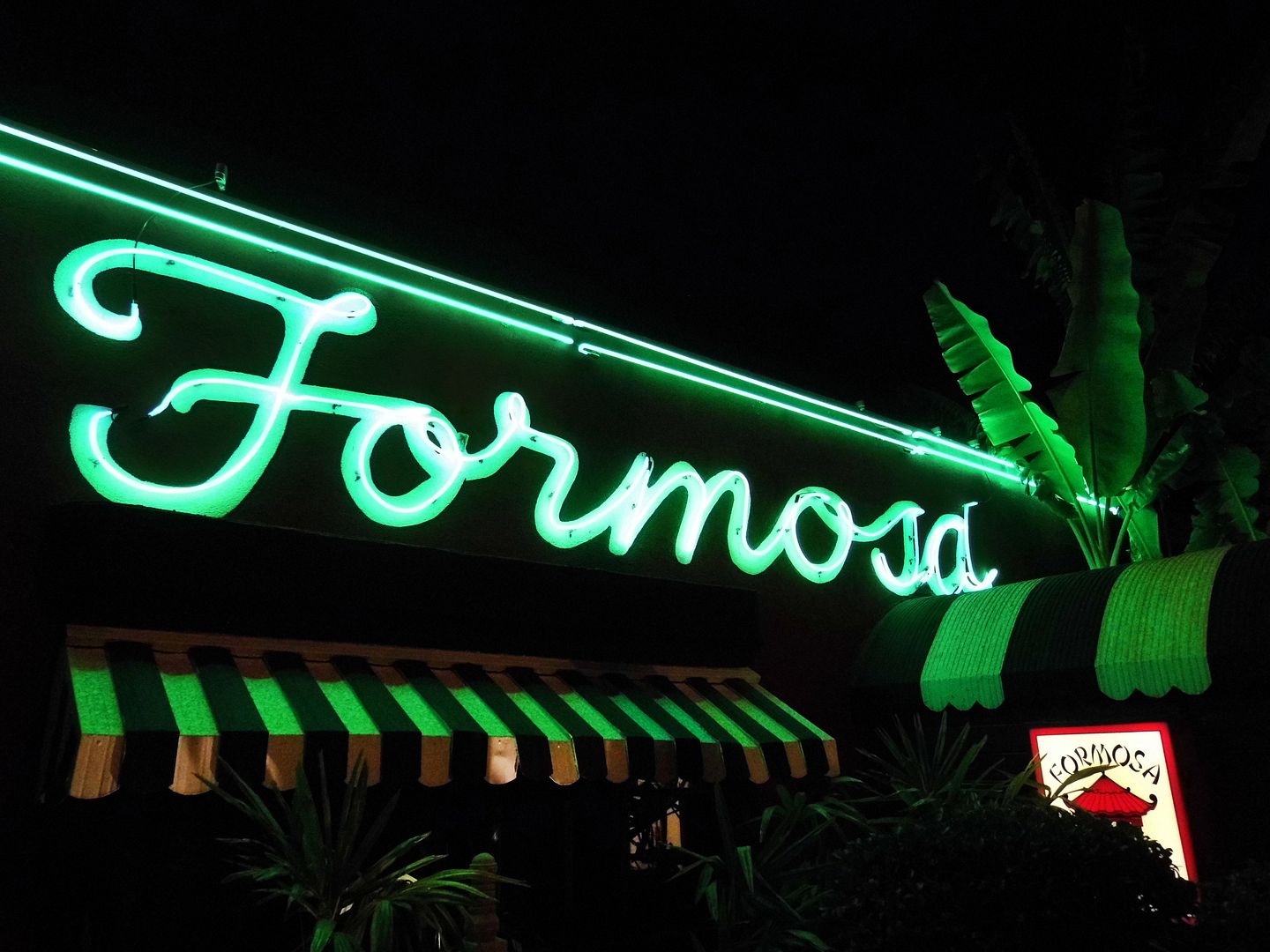 Welcome back to West Hollywood!
Related Posts:
The Formosa Cafe Gets Ready To Step Back Into the Spotlight
Photo Essay: The Warehouse Restaurant, A Marina Eatery for 50 Years and Counting
Photo Essay: California's Last Location of Don the Beachcomber, On Perhaps Its Last Day (Updated)