By 1886, the Southern Pacific Railroad had reached as far as Paso Robles, California.
But it wasn't until 1894 that railroaders figured out how to conquer a seemingly impassible stretch of terrain—called the
Cuesta Grade
—so it could join up with the Pacific Coast Railway in San Luis Obispo.
To get a train to make the twists and turns necessary to ascend and descend the steep incline, engineers had to blast over million cubic yards of rock (some of which included California's state rock, serpentinite).
The resulting tracks—now owned by Union Pacific, which operates its freight trains on them—currently cut through the private La Cuesta Ranch and pass Cal Poly and the California Men's Colony on their way to Seattle.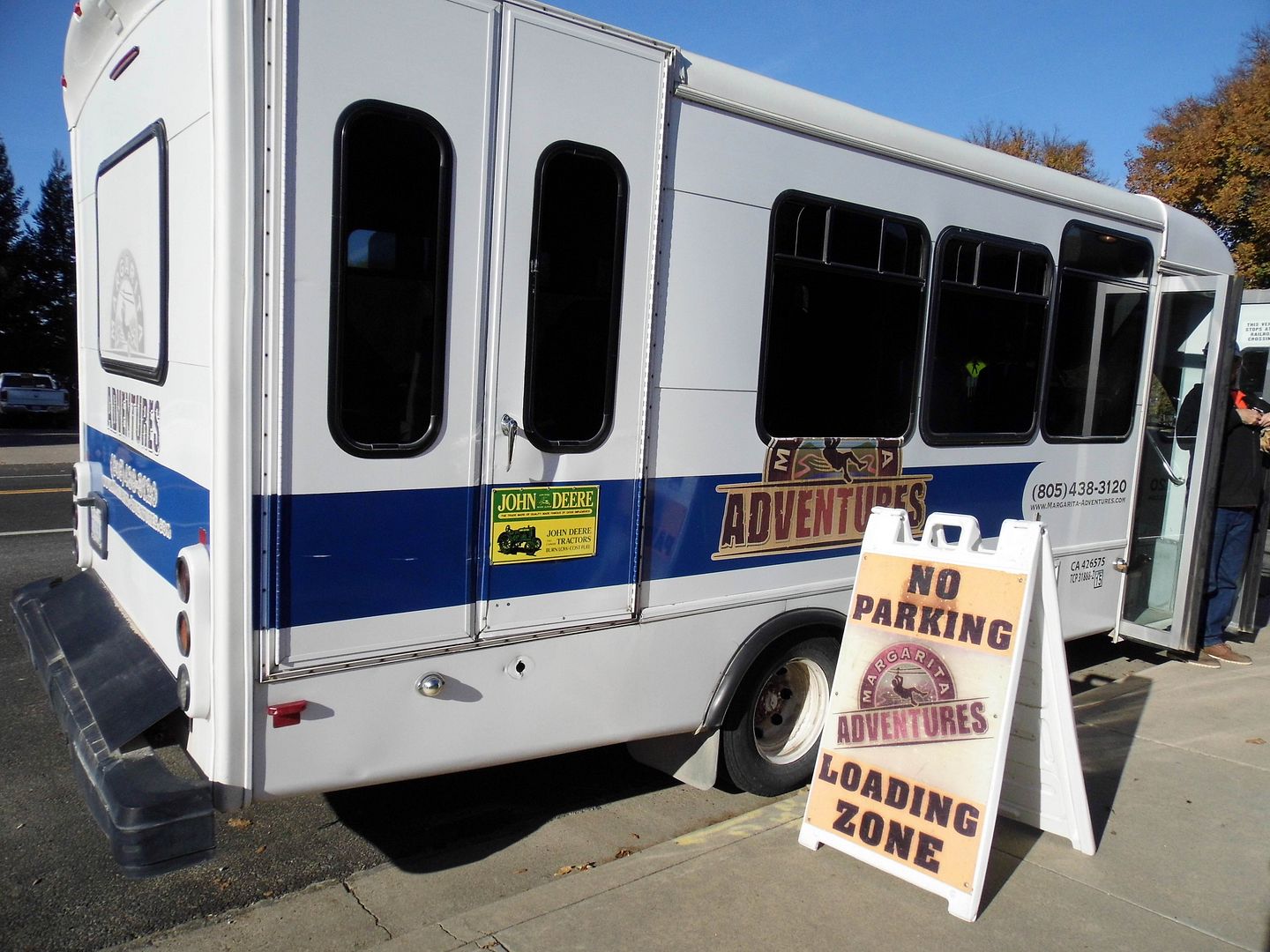 Last year, I took
a summertime wine train
across the Cuesta Grade and through its tunnels. But this year, I drove across the Cuesta Pass (on the 101 Freeway) to visit the town that
built
the Cuesta Grade—Santa Margarita—and to go ziplining through Santa Margarita Ranch with Margarita Adventures.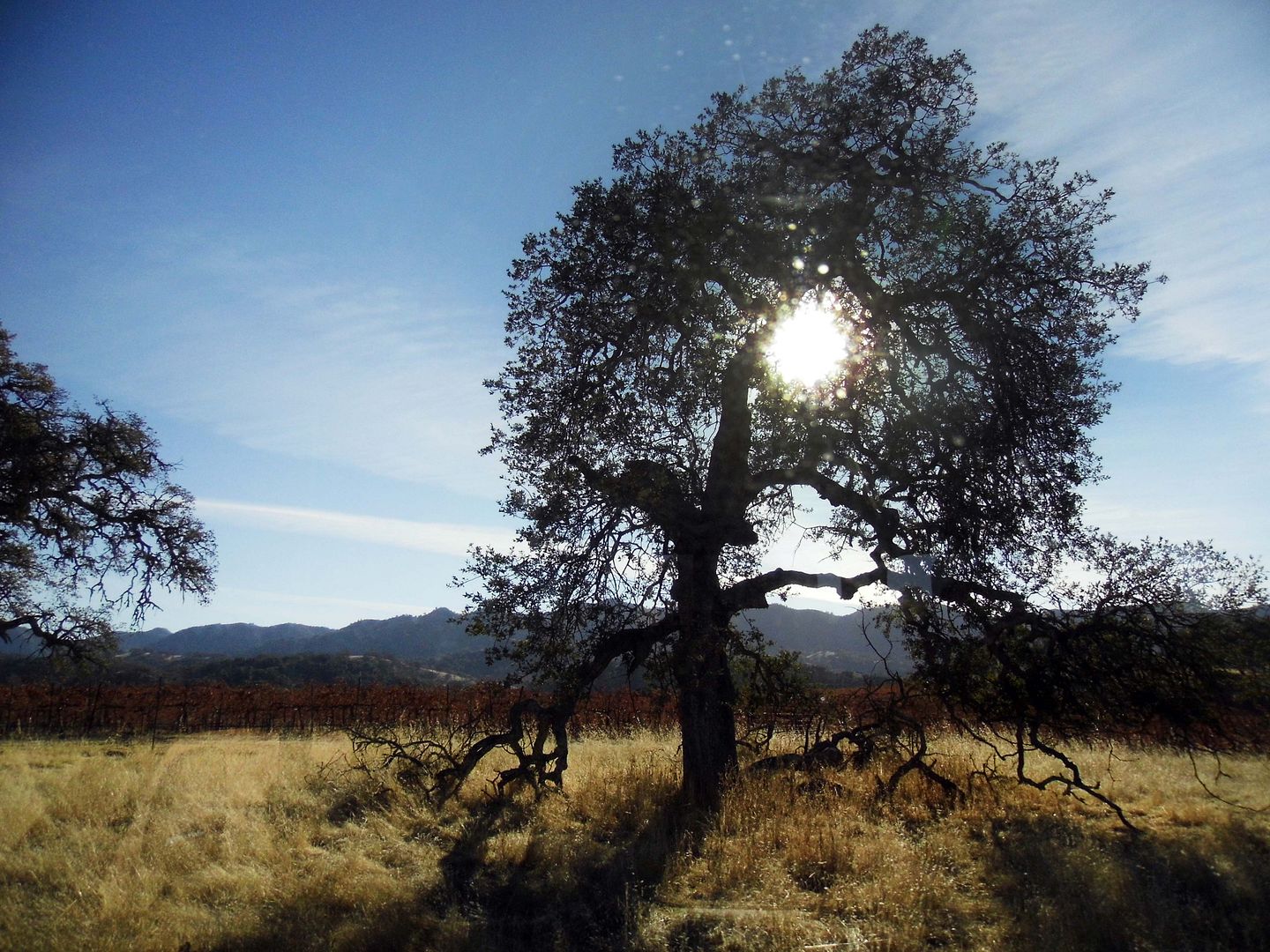 In 1841, Joaquin Estrada received the Mexican land grant of Rancho Santa Margarita (
not to be confused with Rancho Santa Margarita y Las Flores
), former mission land that included Santa Margarita de Cortona Asistencia, an agricultural outpost of Mission San Luis Obispo. He converted it into a successful cattle ranch—but, after frittering his money away, had to sell off his land in order to pay off his debts.
In the 1880s, the new owners of Santa Margarita Ranch (the Murphys, a family of "
Irish Californios
") established a waystation for passing stagecoaches along El Camino Real—which was the only way to complete the trip from San Francisco to San Luis Obispo. That is, until Southern Pacific Railroad constructed
the railroad through the Cuesta Grade
.
Southern Pacific set up its headquarters on its new landholdings in Santa Margarita, with its subsidiary Pacific Improvement Company transforming part of the area into a railroad company town. It's pretty much the same size today as it was upon its founding—and Santa Margarita Ranch, still privately owned, still features the historic ranch house and asistencia building.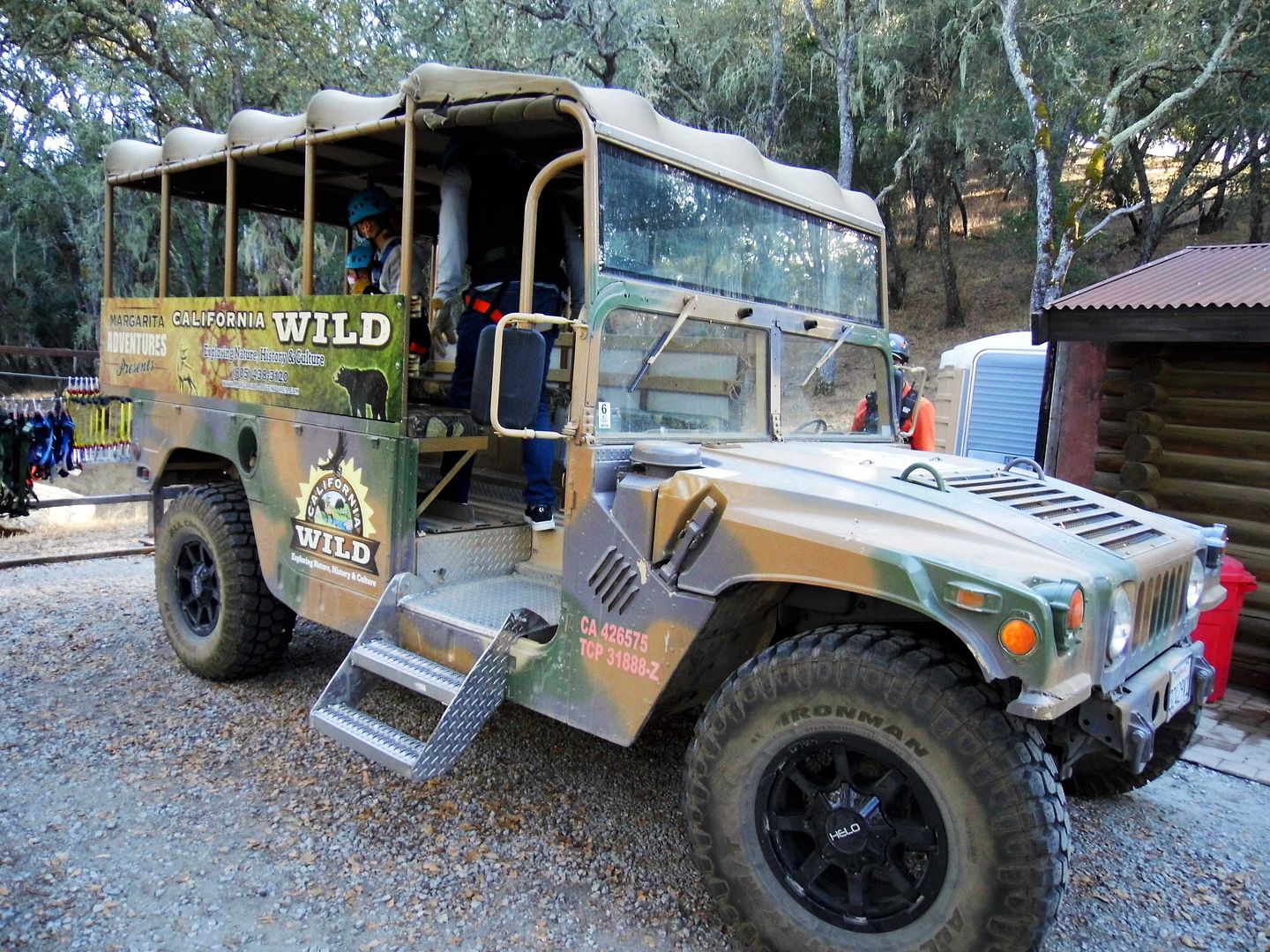 I didn't get to visit those
historic sites
(or other
outbuildings
) during my first visit to Santa Margarita Ranch, though. Once the Margarita Adventures van dropped us off at its staging area, we were too busy getting geared up with helmets and harnesses for our upcoming gravity-defying excursion.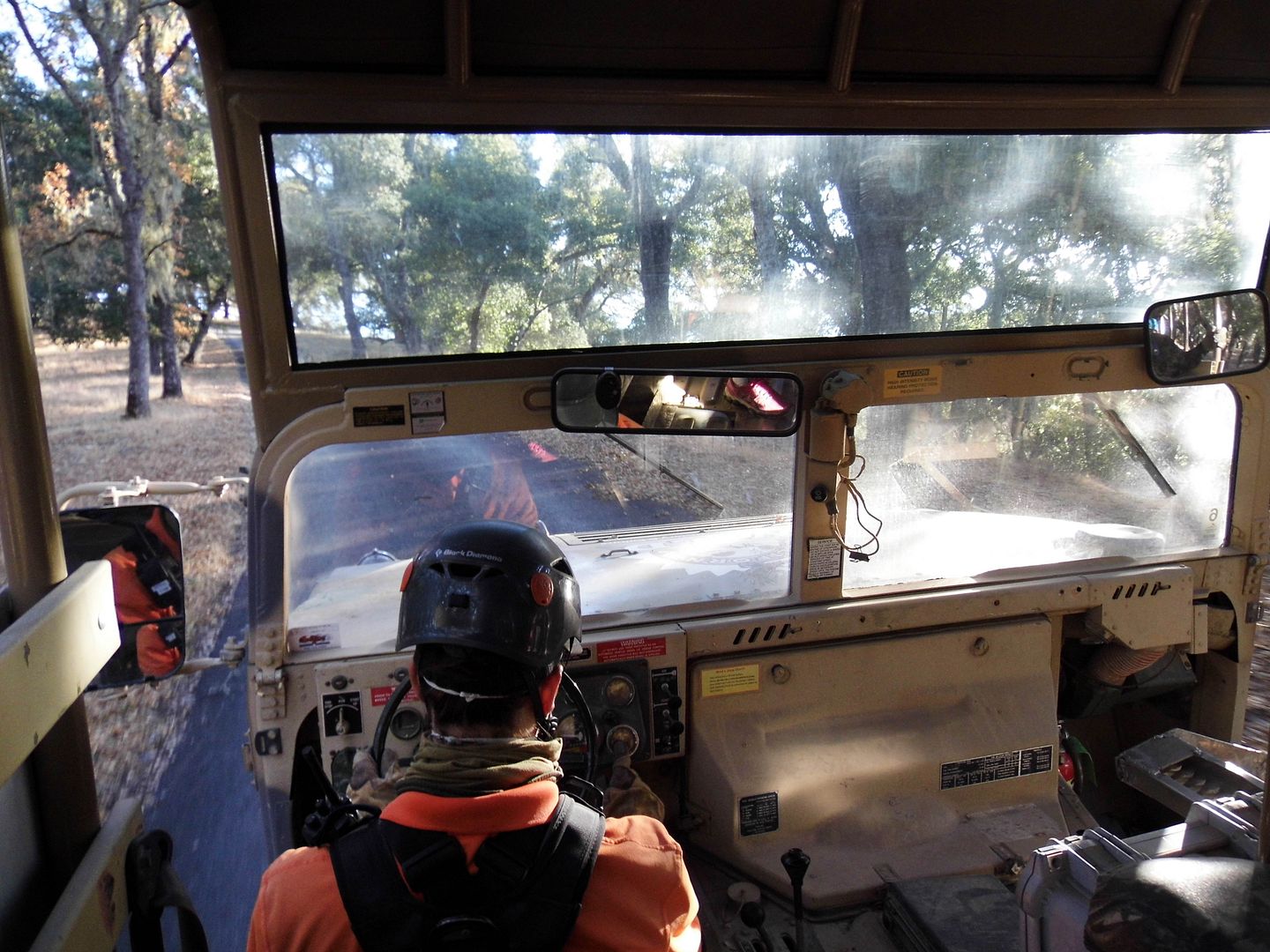 Switching over to a more touring-style (yet seemingly military-grade) jeep, we rode a bit more through the still-working cattle ranch (one of the oldest continuously operated of its kind in the state)....
...until reaching the first of the 6-line course, called The Double Barrel.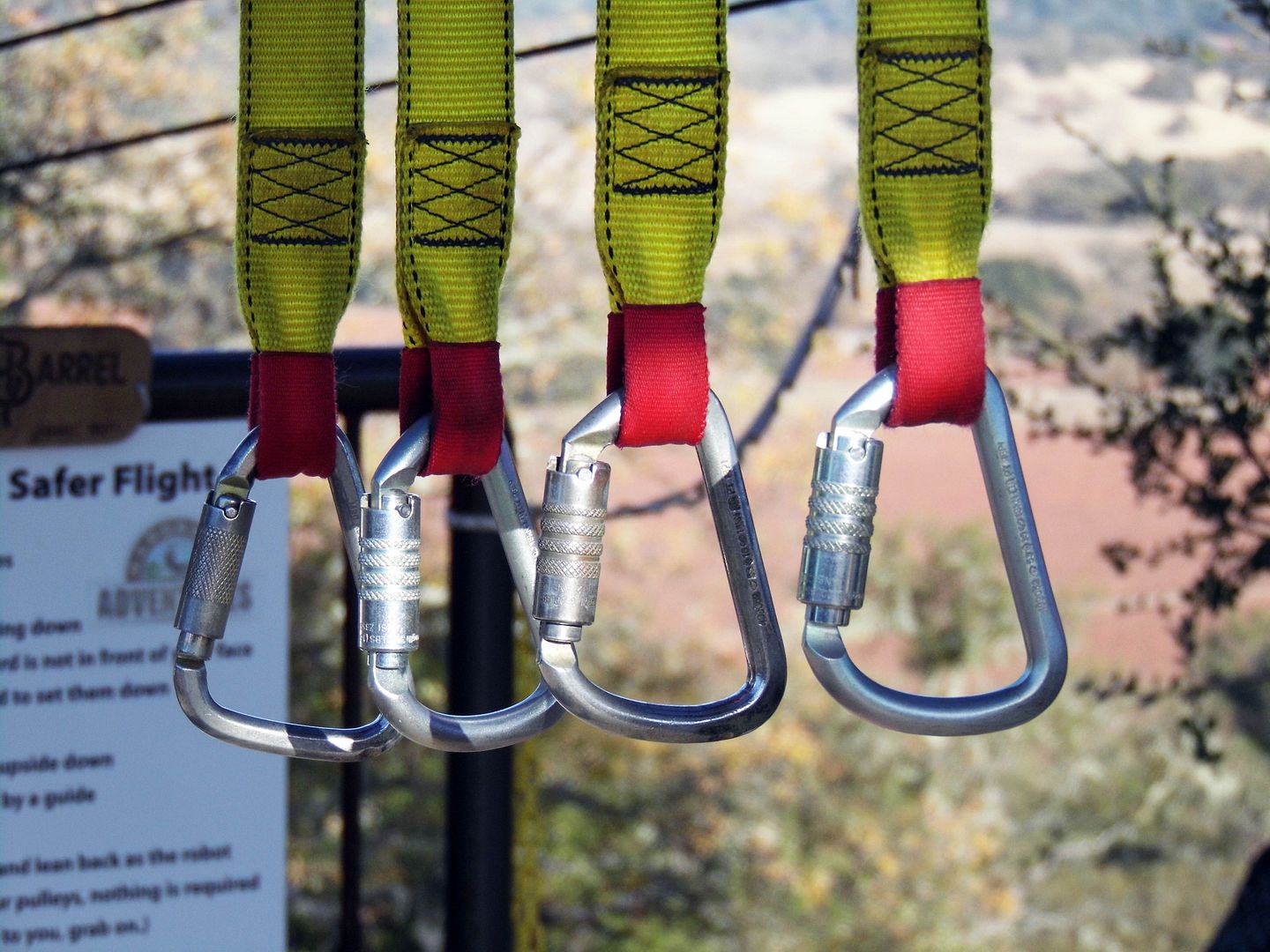 It's a "racing" line—like a racing-style (or "dueling") rollercoaster, with two 2,800-foot lines running parallel to one another. It makes for a heart-stopping start to the two-hour zipline tour, that's for sure.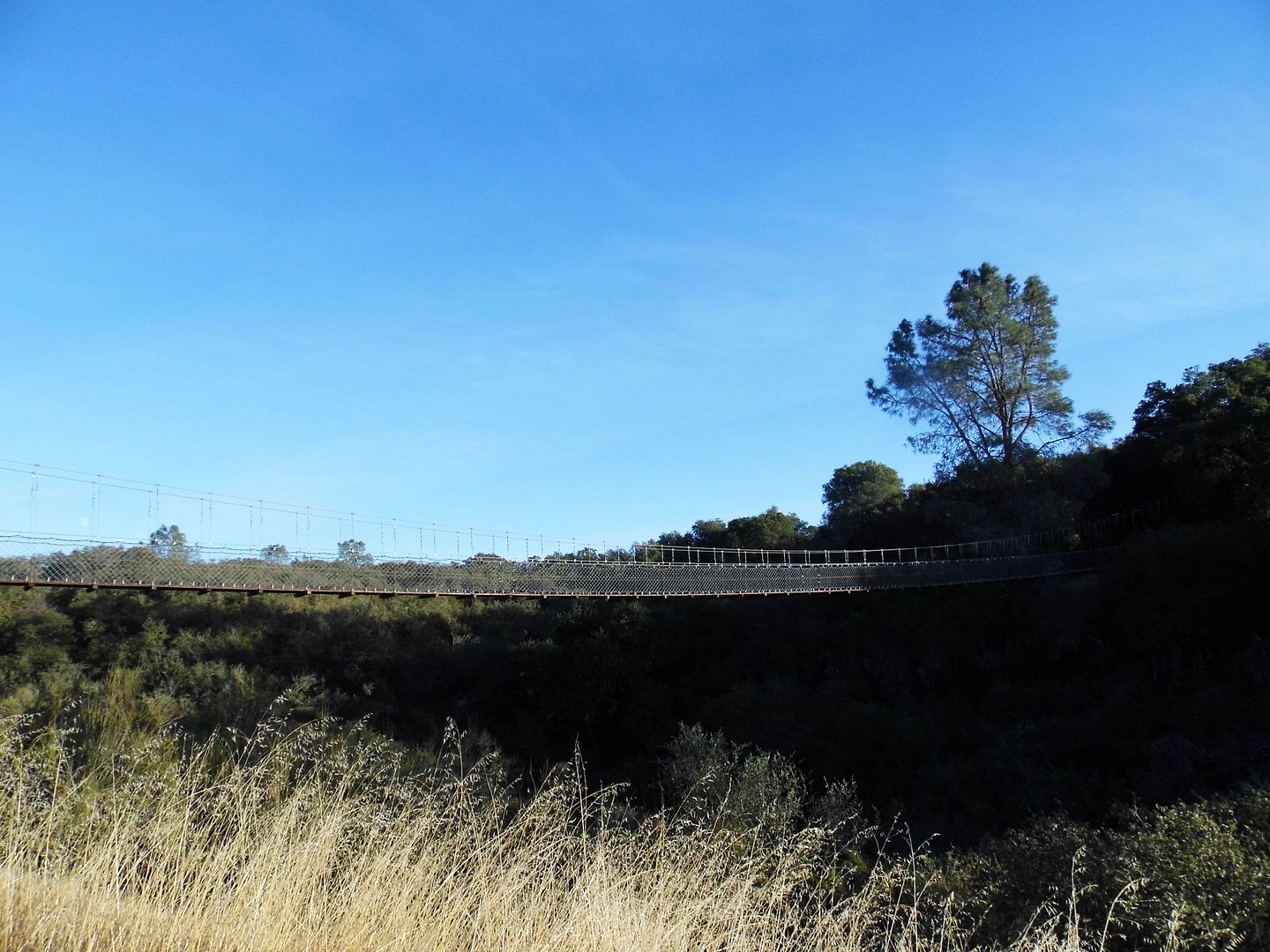 But what really got me was walking across the narrow, 300-foot suspension bridge that connects the first and second ziplines.
When the zipline course first opened, it only featured five lines. The first stop on the current course is actually the sixth and final line to be added—and the only pesky thing separating the bottom of it from the top of the next one was a deep canyon.
I'd crossed a bridge like this once before—at the now-defunct
Navitat
in Wrightwood, California, tucked away in Angeles National Forest. I did not enjoy it back then, in 2012; and I didn't enjoy it eight years later, either.
As I walked alone across the bridge and hiked my way to the second line—The Renegade—I found myself hyperventilating and nearly ready to quit. For some reason, I could zip thousands of feet while dangling from a wire—but setting one foot in front of the other for a few hundred feet on that bridge nearly defeated me.
As one of our zipline guides explained to me, there's a key difference: You've only got to take the first step to zip, while you've got to take every step to cross the bridge.
Afterwards, I managed to tackle the 1,200 feet of The Renegade, as well as 600 feet of The Woodlander (which runs over the canopies of native blue and white oak trees). Then there was the 430-foot length of The Hilltopper and another 800 feet through a natural archway of companion oaks (aptly named The Archway).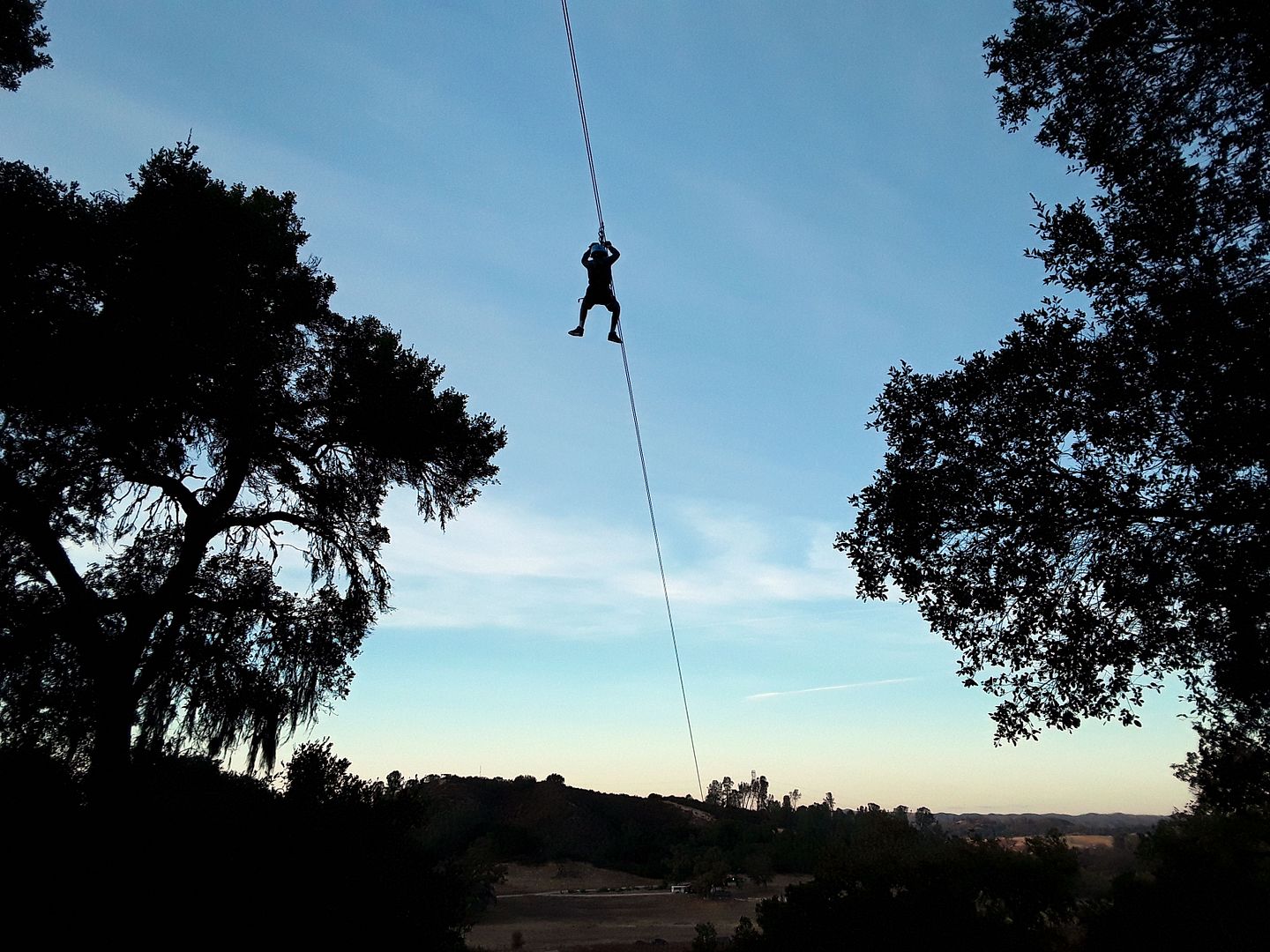 Finally, as the sun began to disappear behind the mountains, there was the 1,800-foot descent of The Pinot Express, a zipline over the ranch's pinot noir grapevines. Conveniently, there's the family-run Ancient Peaks winery tasting room across the street from the final drop-off point. And I sure had worked up a thirst.
But I'd never before ziplined at this age or this weight. And I'm not sure I want to do it again. My pulled muscle still hasn't healed. I'm still bruised from the strap that dug into my thigh.
I do, however, want to return to Santa Margarita Ranch—not only to see the historic structures, but to ride the rails of the narrow-gauge, steam-powered Pacific Coast Railroad.
I'm not sure how soon that can happen, but stay tuned.