Every year, the OC Fair is consistently one of the top 10 county fairs in the U.S.
Attendance has topped a million every year since 2007—except this year.
In 2020, Orange County didn't get to hold its county fair—for the first time since having to close during WWII (1942-1947).
No demolition derby or "Motor Home Madness." No 80s cover bands. No deep-fried beer.
As good as all of that is, none of it is worth landing in the ICU and having to go on a ventilator.
And those are the kinds of choices we've had to make in this pandemic year.


But fortunately, the producers of the OC Fair and Event Center's other annual event—Winter Fest OC—managed to reopen access to the fairgrounds by pivoting to the drive-thru Night of Lights OC.
The fair has occupied its current spot, once part of the former West Coast Air Corps Training Center for the U.S. Army Air Corps, since 1949.

That was four years before the City of Costa Mesa incorporated, when the area was still technically part of Santa Ana—a neighboring city that was founded in 1869 and incorporated in 1886.

In 1889, the newly-founded Orange County formed its community fair corporation, which held the first Orange County fair at another spot (East Fruit Street) in Santa Ana 1890. The main event was a horse race.

The fair didn't become an annual event until around the turn of the last century—and even then, it moved around a bit, with short stints in Huntington Beach and Anaheim before landing permanently at Santa Ana Army Air Base, which had been decommissioned in 1946.

For a short period of time during this December and January, this former training base is home to holiday-themed, lit-up environments like "Shadow Elf Village."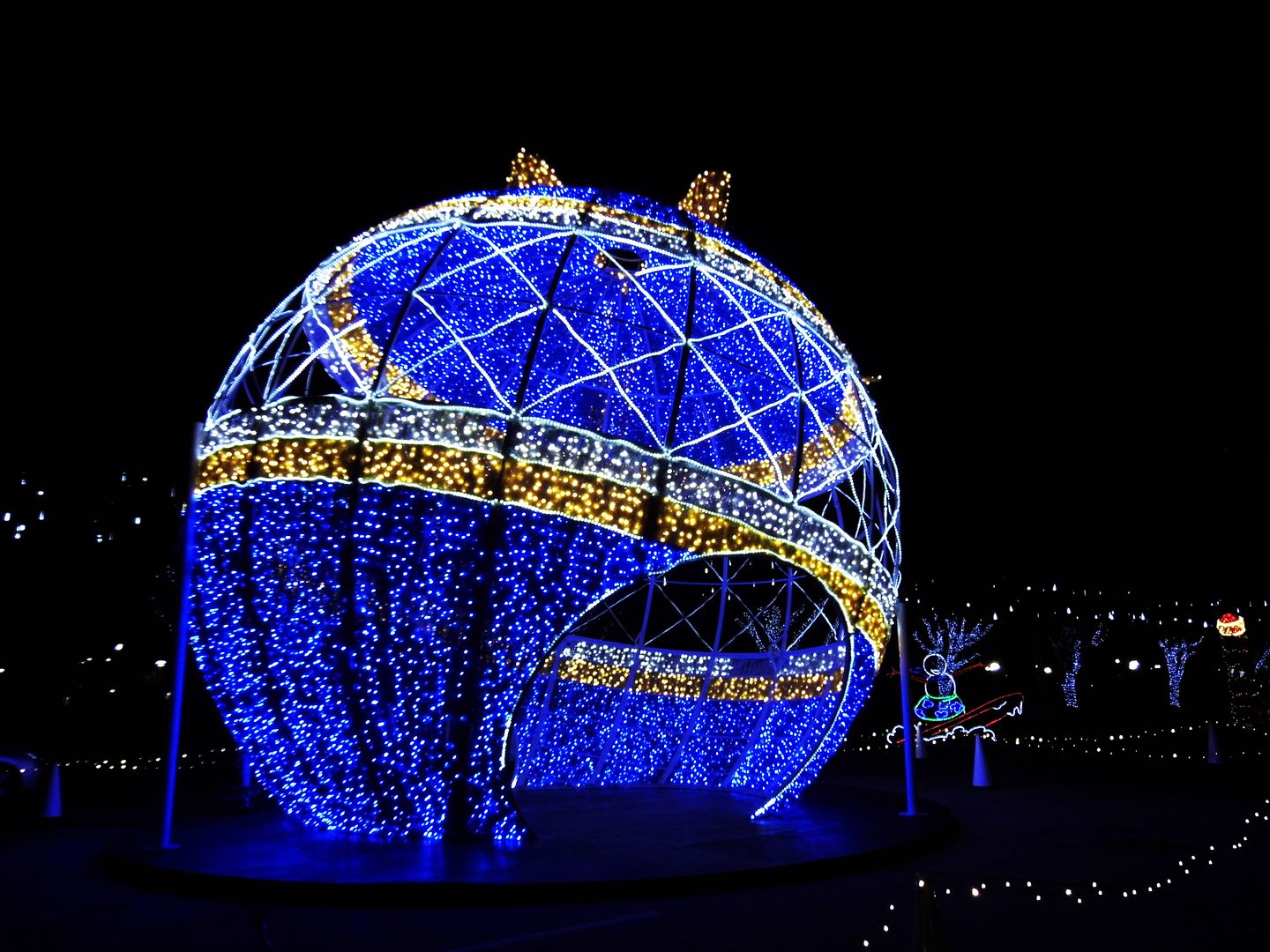 And over a million magical holiday lights provide a welcome respite from reality right now. It's just that instead of walking through the World's Largest Walk-Through Ornaments, we've got to drive past them.



None of us can visit an actual carnival right now—but we can drive past the lit-up carousel in the "Toyland Carnival" area.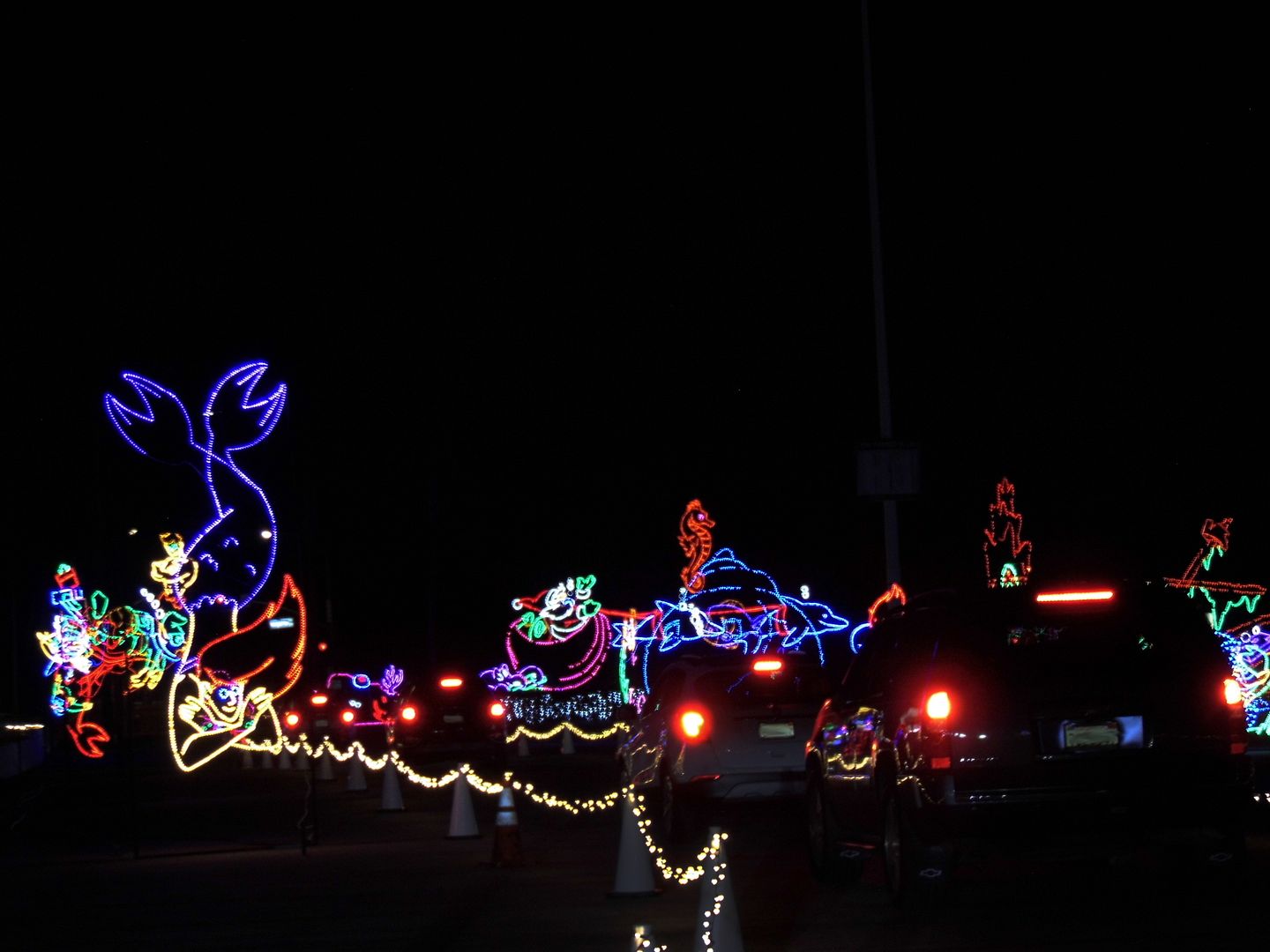 And instead of a walk-through Festival of Lights, it's a drive-by.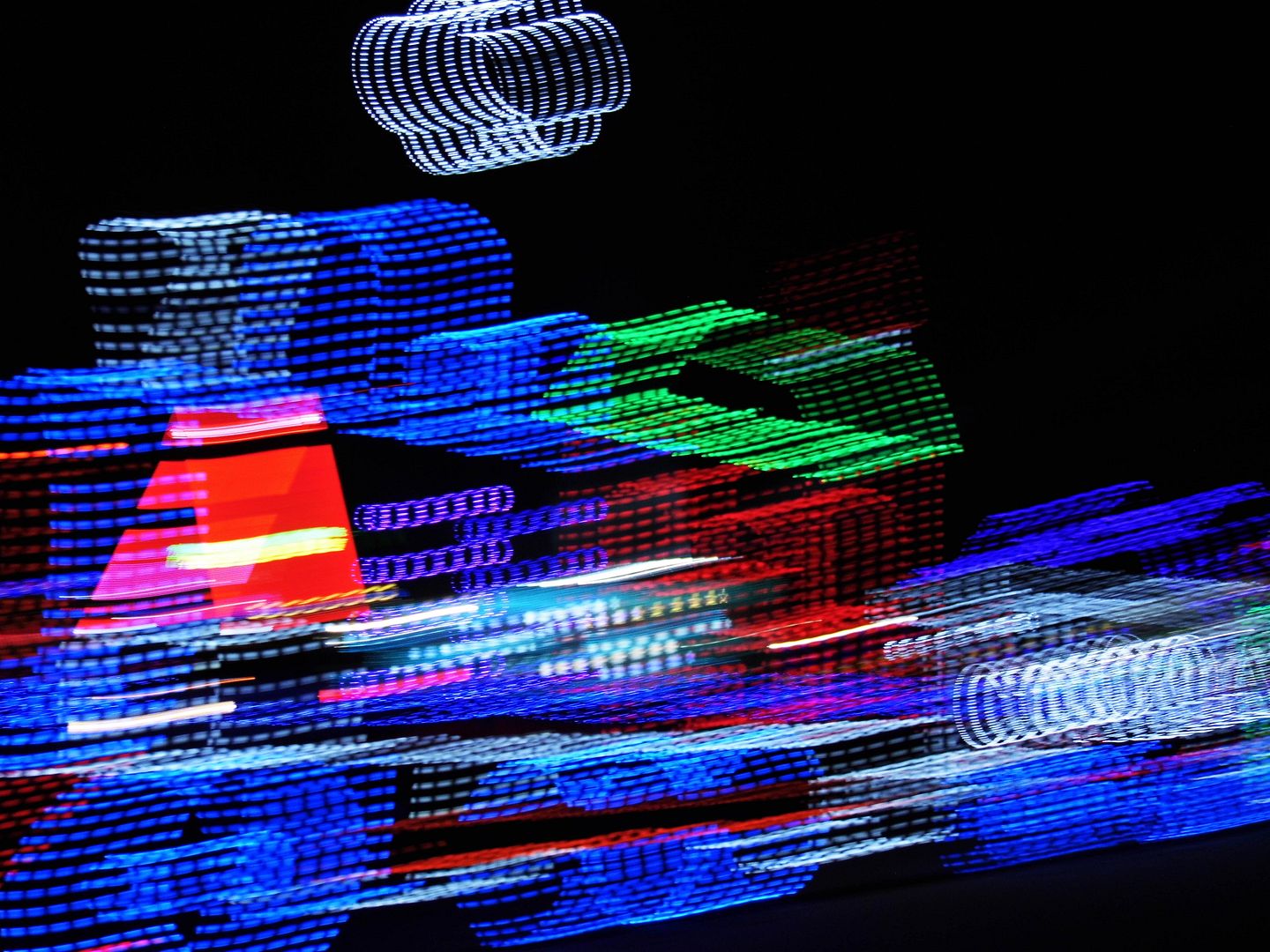 But that's OK. You get a lot of mileage out of that mile-long drive. At only 3 mph (or less), you're getting a good half-hour's experience.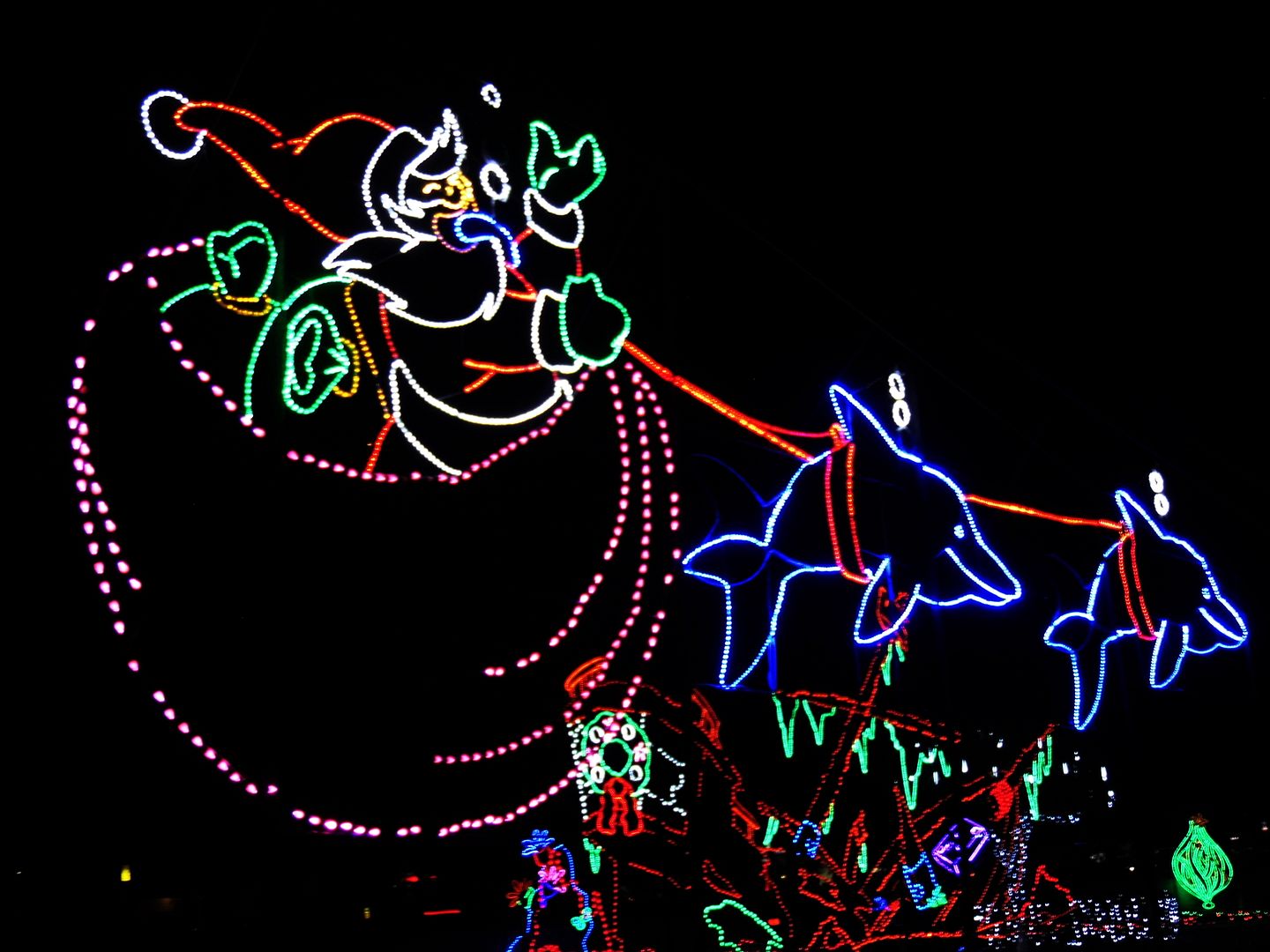 And while all the usual suspects of a secular Christmas celebration are represented in lights, there are uniquely coastal elements—like dolphins pulling a sleigh and a mermaid wagging her tail.

Alongside the traditional partridge in a pear tree...
...two turtle doves...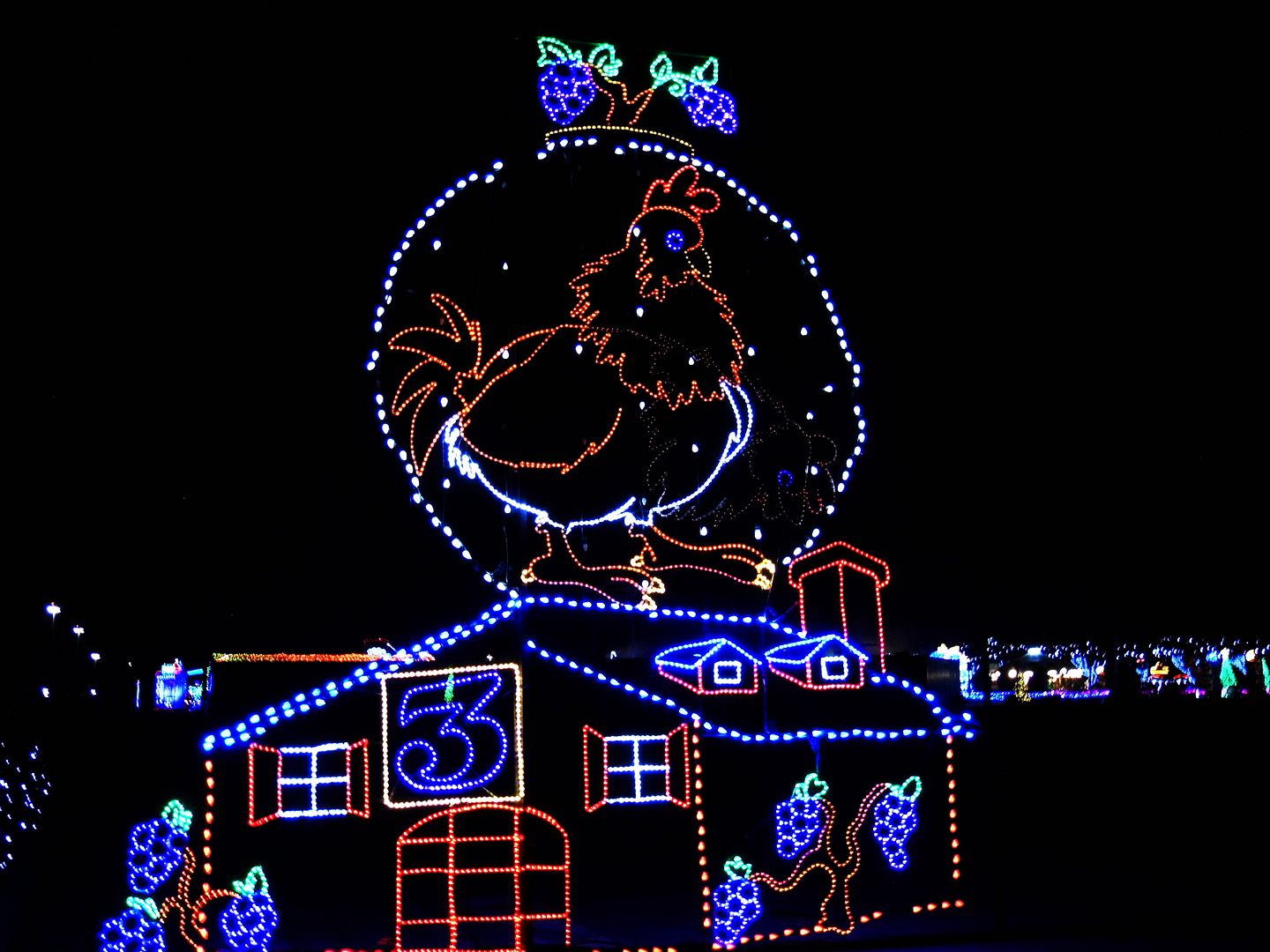 ...and three French hens...

...there are also some geese a-laying and maids a-milking...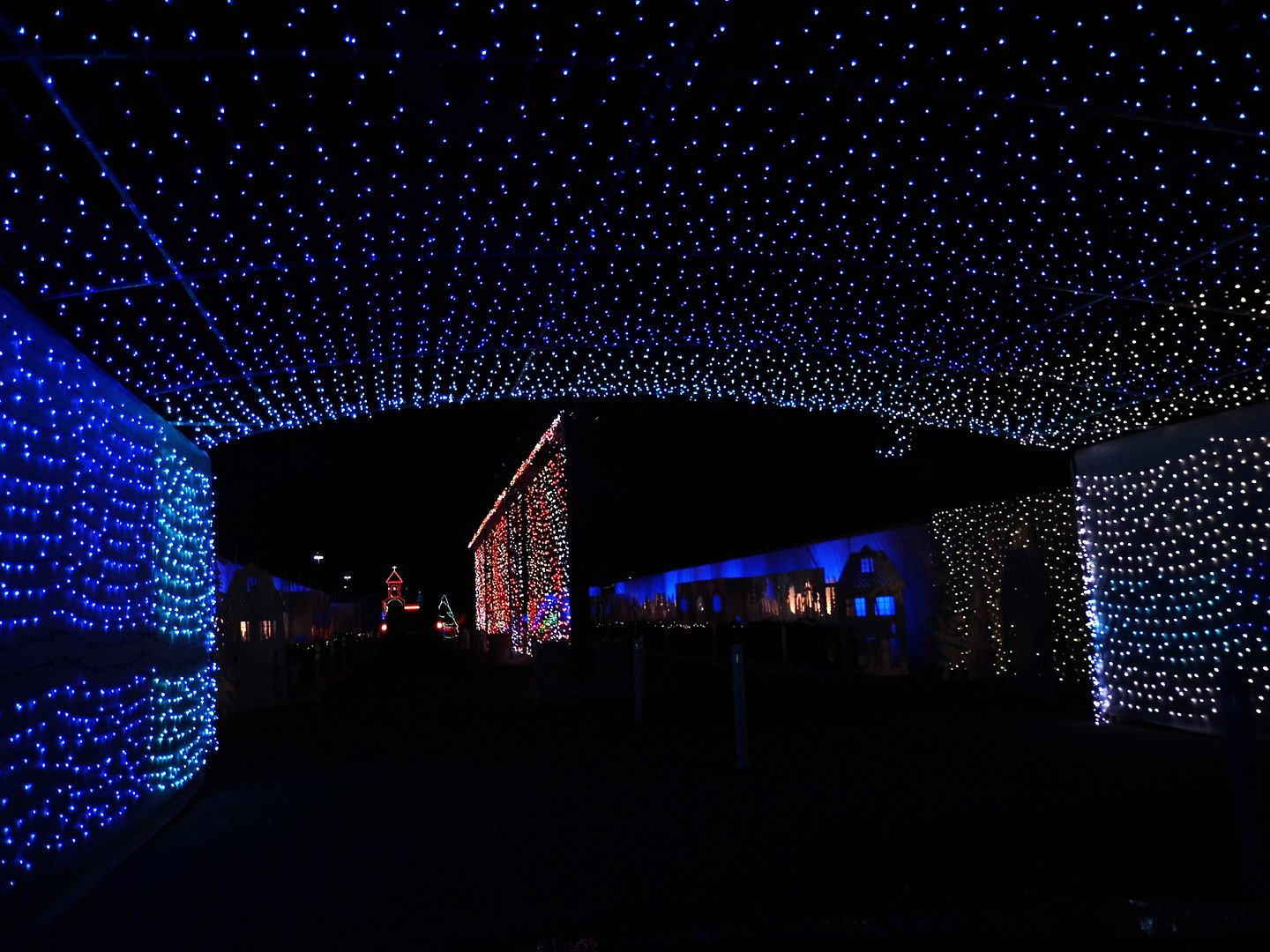 ...all of which feels very appropriate to represent the agricultural legacy of the fair and its livestock shows.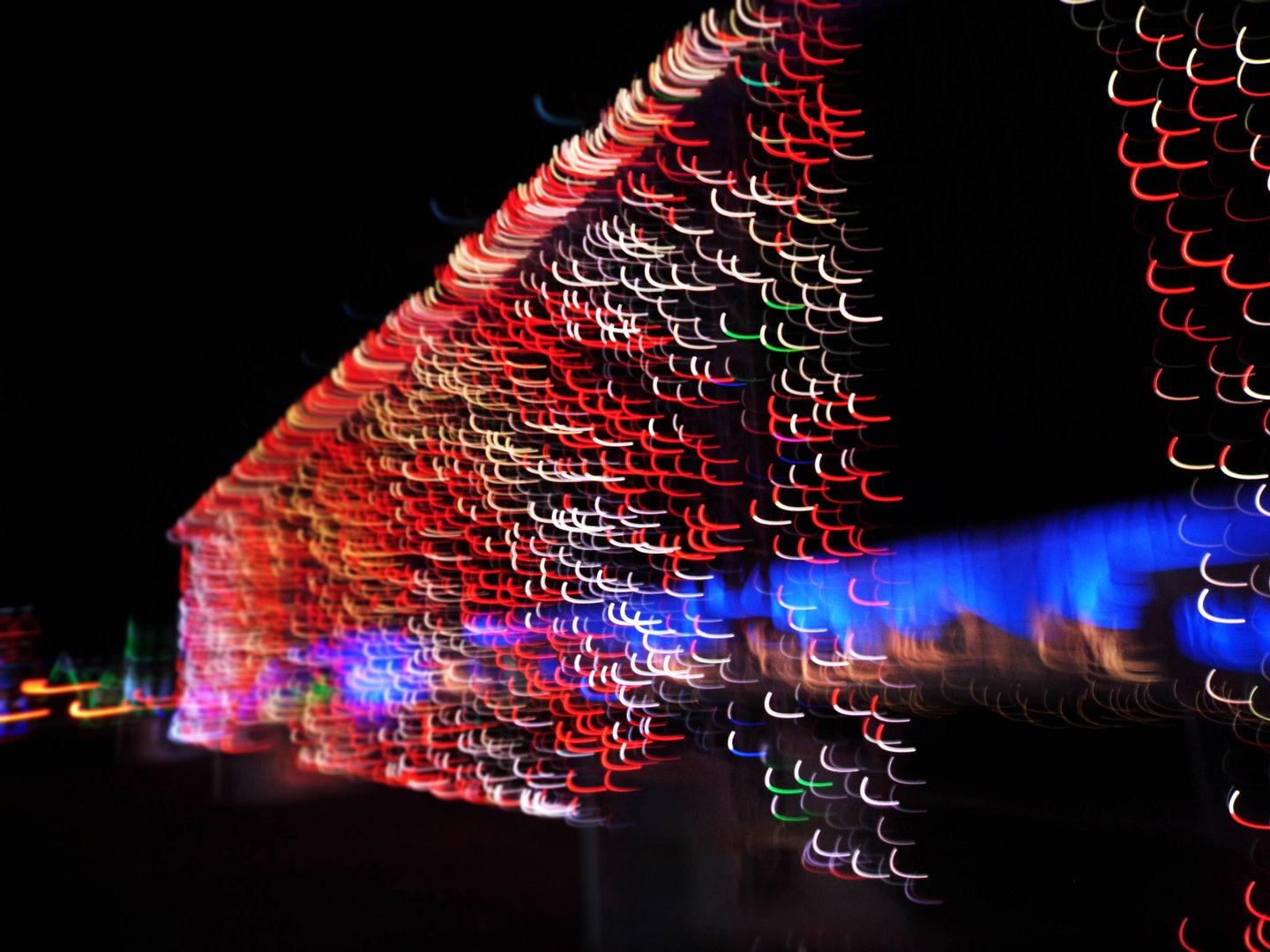 In "The Snowglobe," I drove through the flurriest snow storm in all of Orange County—and the most "snow" I've seen since I was back east I-don't-know-how-many-years-ago.

The icing on the cake during the driving course was "Falling Star Alley"...
...and just like that, it was all over.
The OC Fair & Event Center Board plans to bring the OC Fair back in 2021—with safety precautions and reduced capacity.
But none of us really know what's going to happen next week, much less next month or next summer.
So, I guess we'll see.
Related Posts:
Video of the Day: From the Ferris Wheel
Spending the Holidays In My Car
Photo Essay: Driving Through a Winter WonderLAnd
Photo Essay: Tanaka Farms Is All A-Glimmer with Hikari 光 Festival of Lights
Six Flags Magic Mountain Lights Up the Holidays With a Rare Drive-Thru Attraction