In May 2019, one of my favorite bars closed.
Technically, Good Luck Bar in the Los Feliz neighborhood of Los Angeles was
evicted
by a developer that had bought the building it resided in, with plans to build a new hotel.
When the development was approved by the Los Feliz Neighborhood Council in 2014, the Good Luck Bar was supposed to be a part of it.
Five years later, it was blindsided by a 30-day eviction notice—25 years into its run as a neighborhood nightlife staple.
But that wasn't where the story ended. And it wasn't the worst of it, either.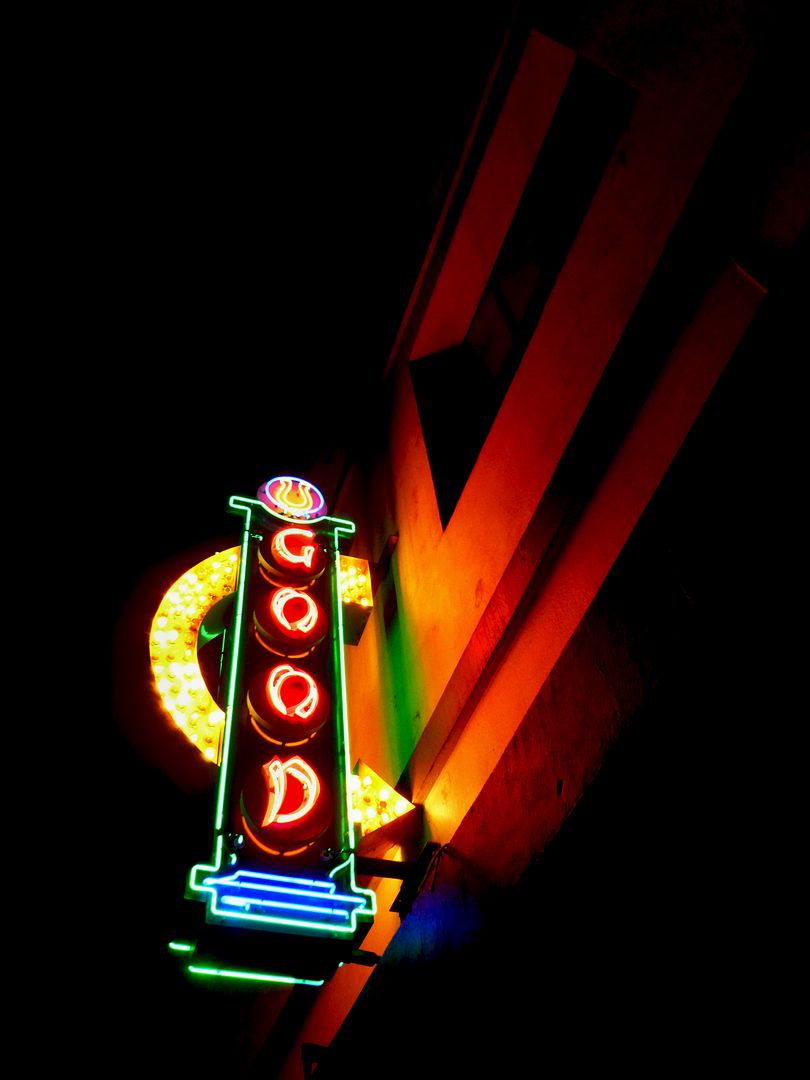 Those of us who loved Good Luck Bar had been relieved to hear that at least its iconic neon sign, with its distinctive Chinese-style lettering, would be preserved. Then the developer (Brad Conroy of Conroy Commercial Real Estate) declared that the neon wouldn't be turned over to anyone—because he was going to keep it for himself as a souvenir.
And so a preservation crisis got piled on top of another preservation crisis, with the Museum of Neon Art having already
scrambled to raise funds
for the sign's removal (which would require two cranes) and relocation.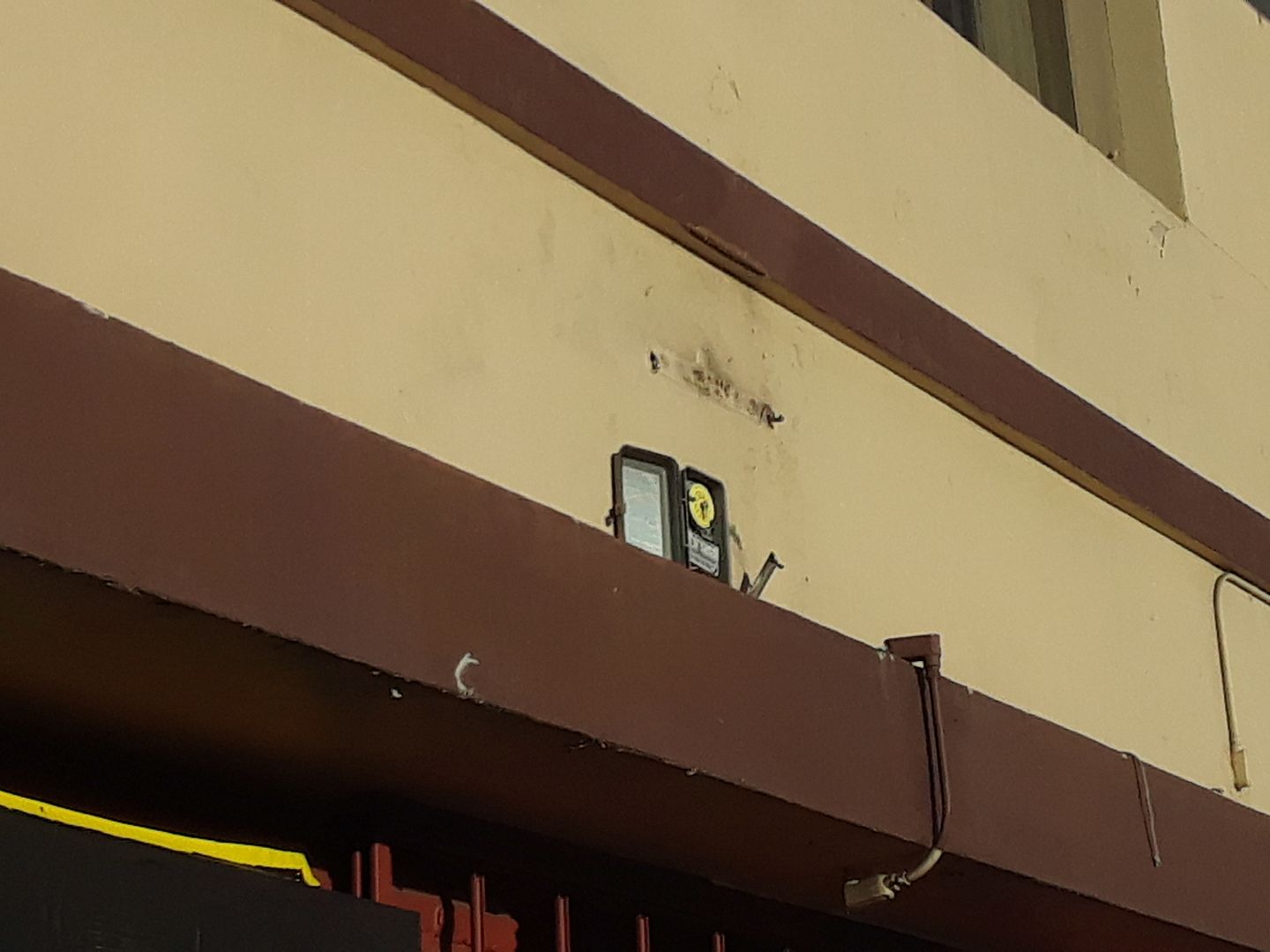 And the story just kept getting worse—because just a couple of weeks after last call at the bar, thieves were seen climbing ladders and removing the sign, without a crane in sight. Anybody who knows anything about neon signs would know that it would be too heavy for such a hack removal job, and it would certainly come crashing down to its death.
I rushed to the scene to check it out for myself—and lo and behold, the colored glass tubes had been smashed to bits.
The shattered fragments were all over the front entryway and in the sidewalk cracks on Hillhurst.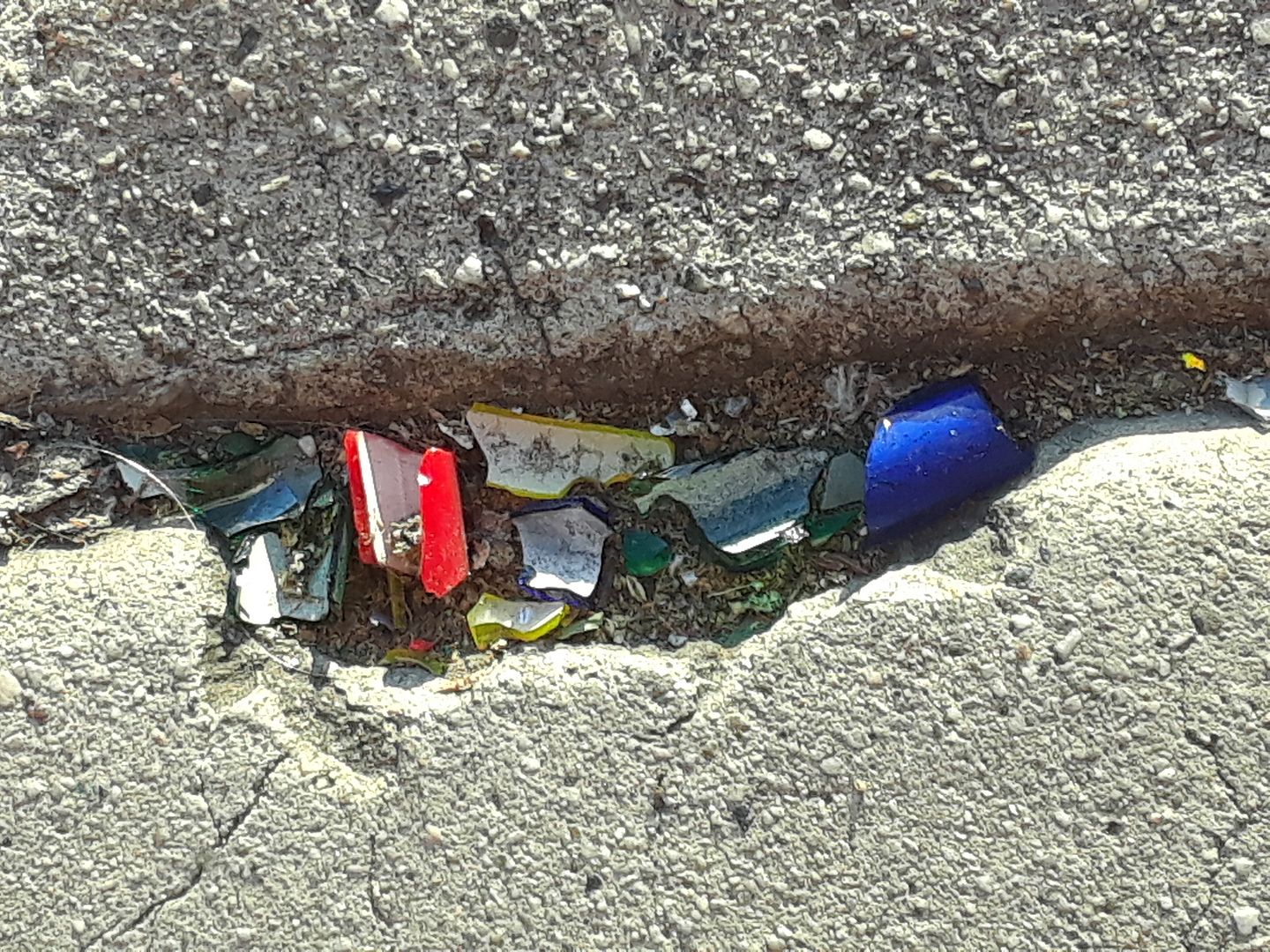 But there was no sign of the sign. And we all thought the story was over.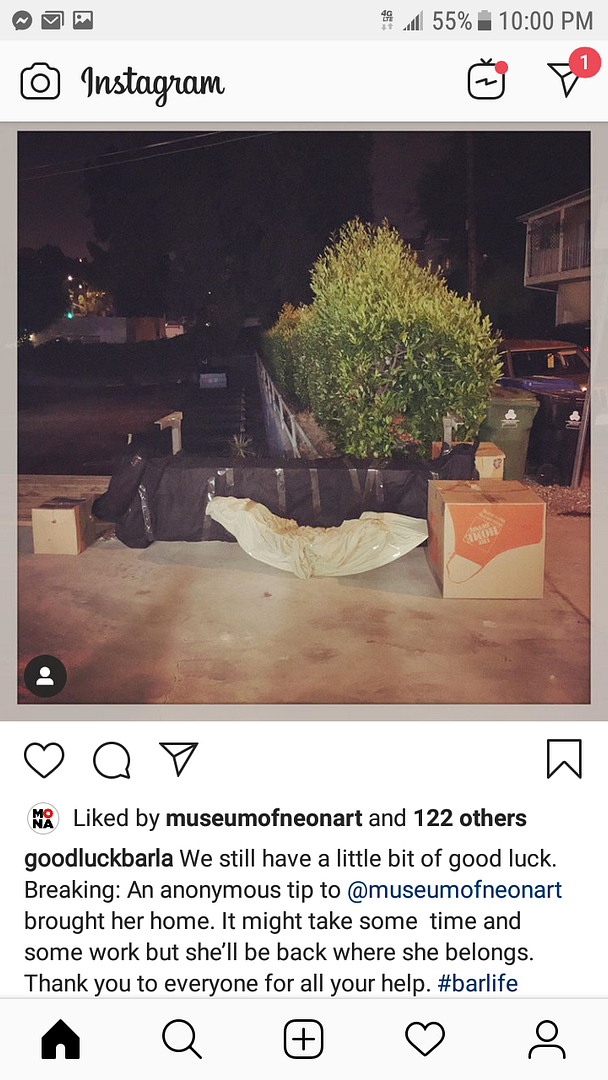 circa 2019 (Screenshot: @goodluckbarla on Instagram)
After what had already been an emotional rollercoaster ride, Good Luck Bar reported on social media that the sign had been dumped in the trash nearby—as reported by an anonymous tip to the
Museum of Neon Art
. We knew that the glass tubing had been obliterated, but the photo of its remains (appropriately wrapped in a body bag) made it seem as though the metal encasement would be salvageable.
Over two years have passed, with no announcements made to the contrary—by either the bar (which is now understandably dormant on social media) or the museum.
And then 6 weeks ago, reality came crashing down on me like a ton of bricks—with the news broken in a matter-of-fact comment on Facebook.
According to MONA's new Executive Director Corrie Siegal, the sign was "damaged beyond repair" when it was finally located.
I asked what happened to the carcass. She didn't reply.
In the end, I know it's just a sign from a defunct bar. Bars close; we move on. Good Luck Bar itself was a tribute to
another
closed bar—Chinatown's
Yee Mee Loo
, whose 50-year run ended in 1989.
Fortunately, the
Formosa Cafe
has preserved the old Yee Mee Loo bar
and
the infamous Yee Mee Loo "blue drink" (which Good Luck Bar also used to serve).
But the way this whole thing went down from the very beginning until the very end was just infinitely shitty.
I'm almost relieved it's finally over.
It is over, right?
Further Reading:
Related Posts: