Some might call the Neon Museum's "Boneyard" a place where neon goes to die.
And maybe that was true in its early days, when it really was just a dusty ol' graveyard and none of the signs had been restored or relit.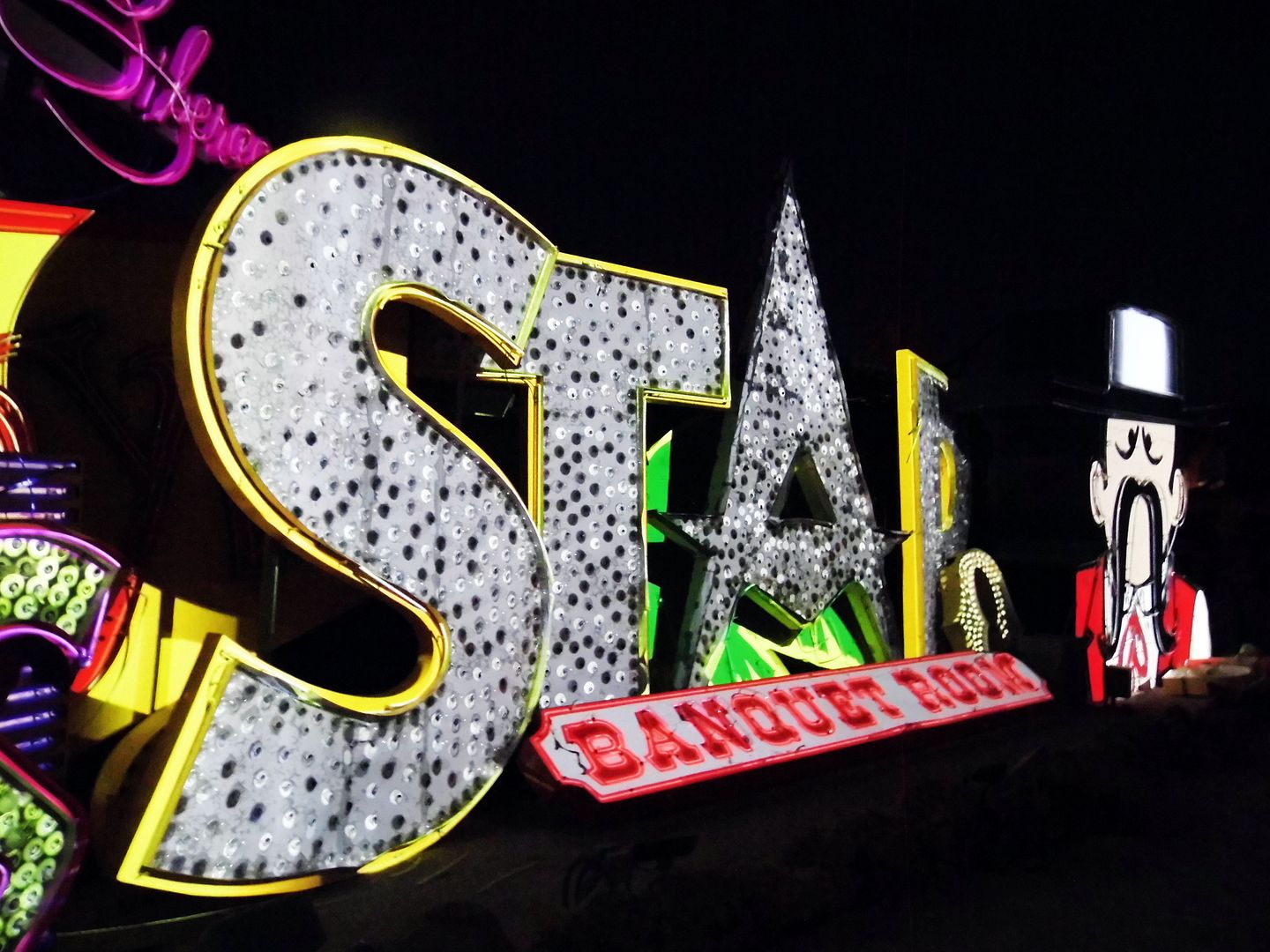 But now, The Neon Museum has added yet another way to bring these salvaged signs to life even more—"Brilliant," a 360-degree show of video projected onto the darkened signs, set to music.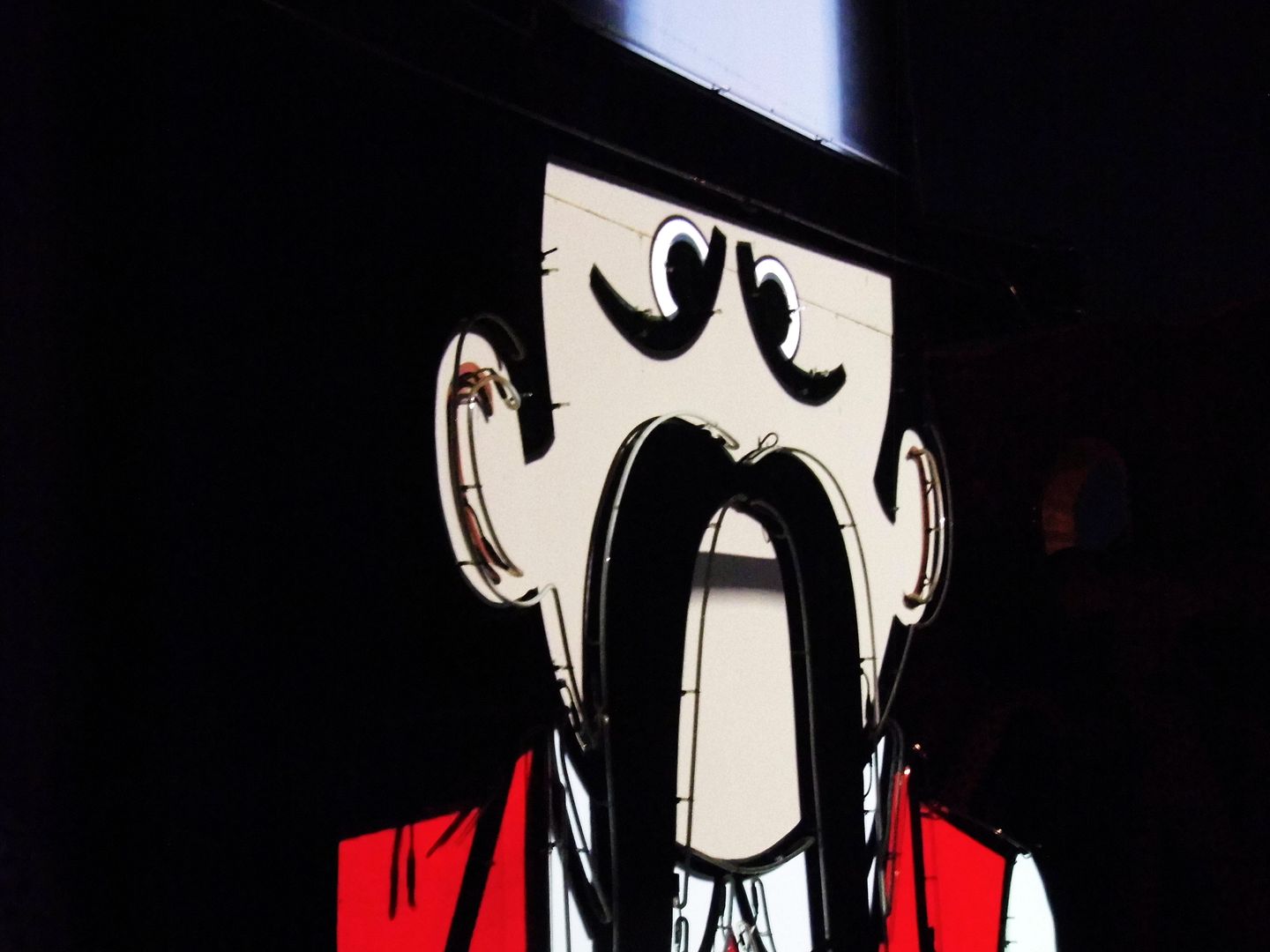 The projections are so precisely mapped that you might think the bulbs and neon tubing have magically come back to life—or that the Terrible's mascot is
actually
signing Elton John and Johnny Cash.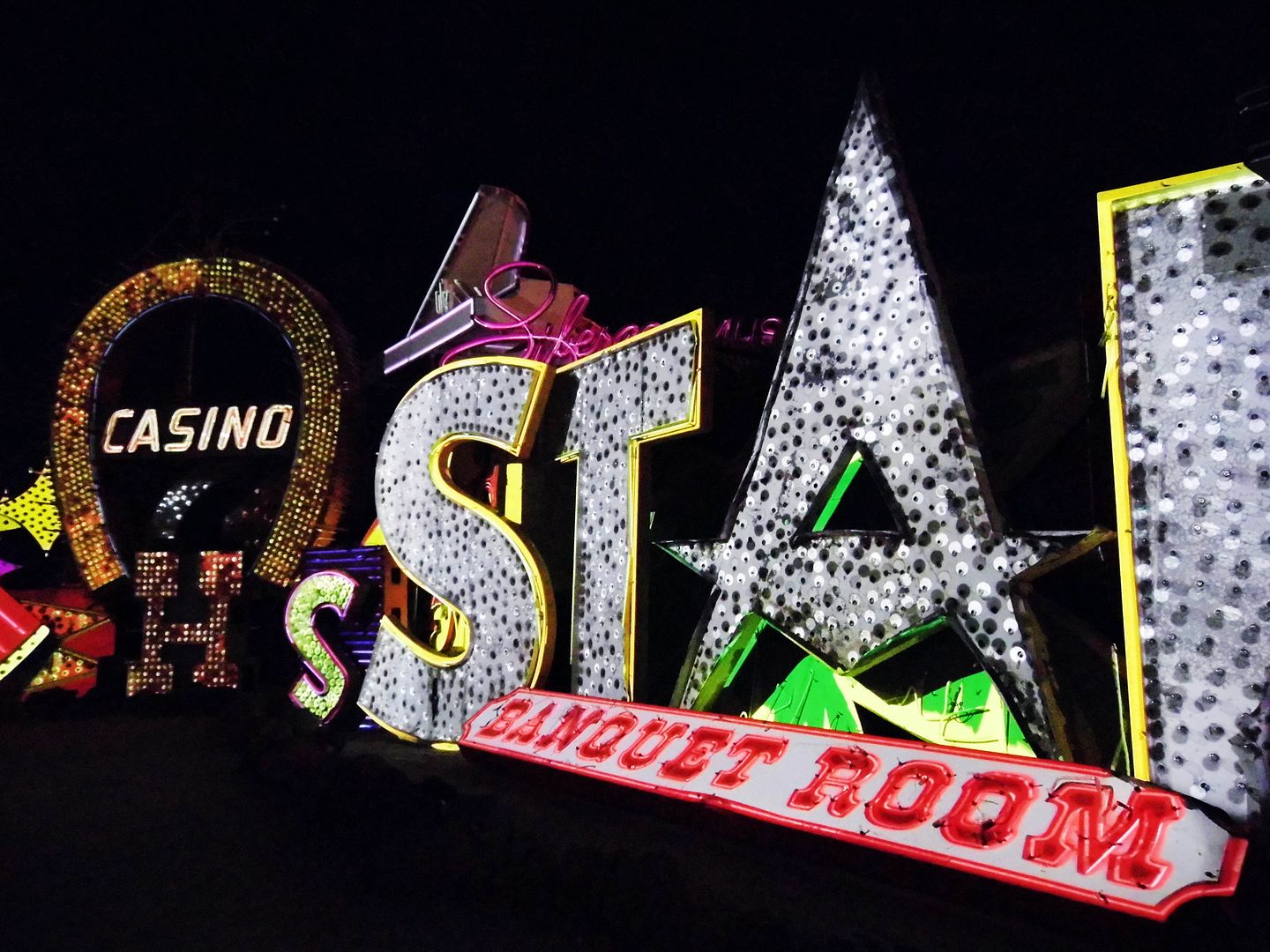 And it takes place in the museum's Neon Boneyard North Gallery—yet another exhibition space for rescued signage, containing pieces I don't think I'd ever seen before in the main boneyard or on Fremont Street.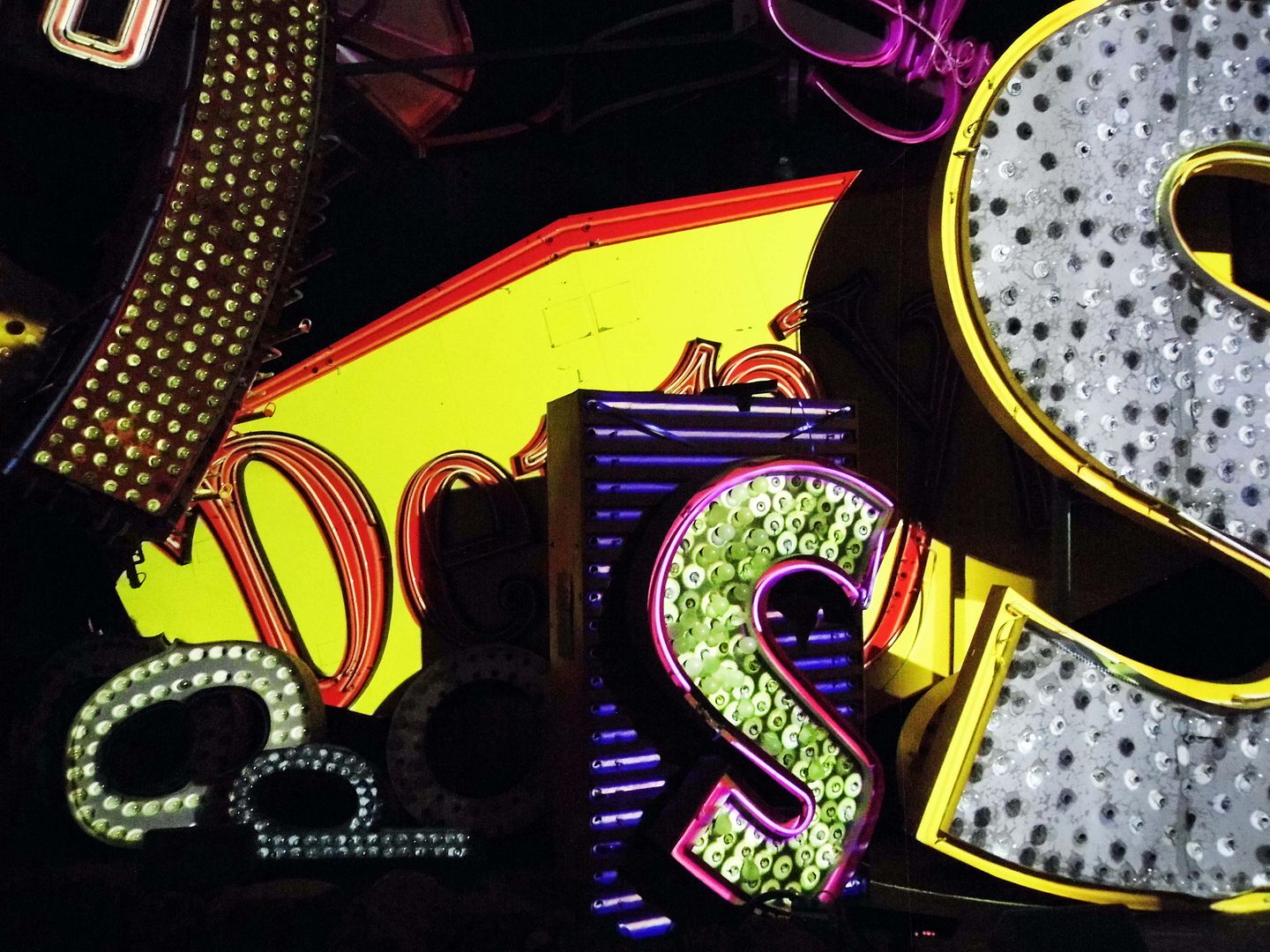 "Brilliant" is a kind of celebration of Vegas's spectacular history—featuring music and video clips from Frank Sinatra, Dean Martin, and Sammy Davis Jr. to Elvis and even more contemporary performers.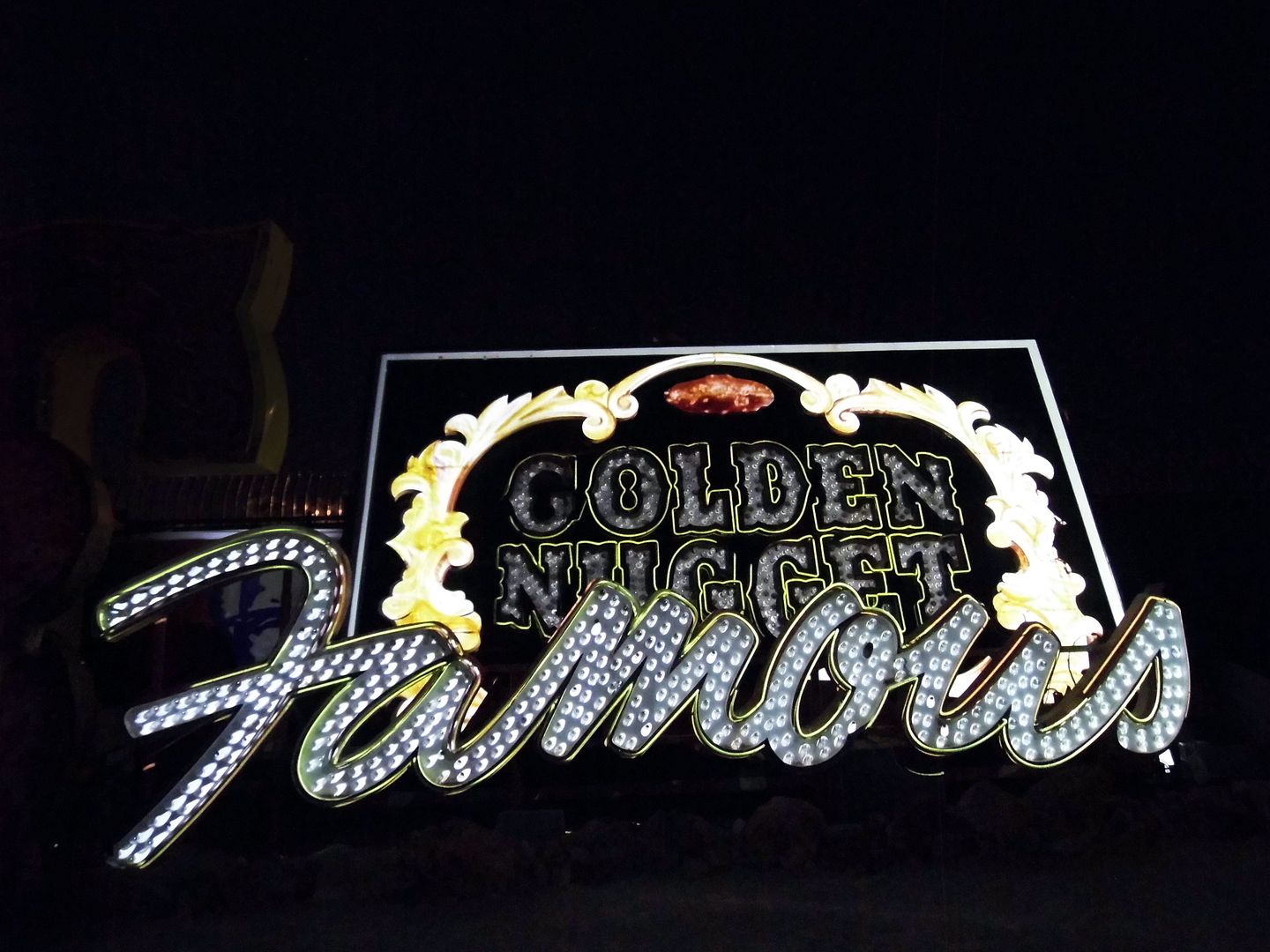 It's a nice break from the facts and figures of the docent-led tour through the main boneyard. It feels like a less academic way to get people to care about preserving the legacy of these places—at least, through their signs.
The North Gallery even features a dark little side area with even
more
signs piled up...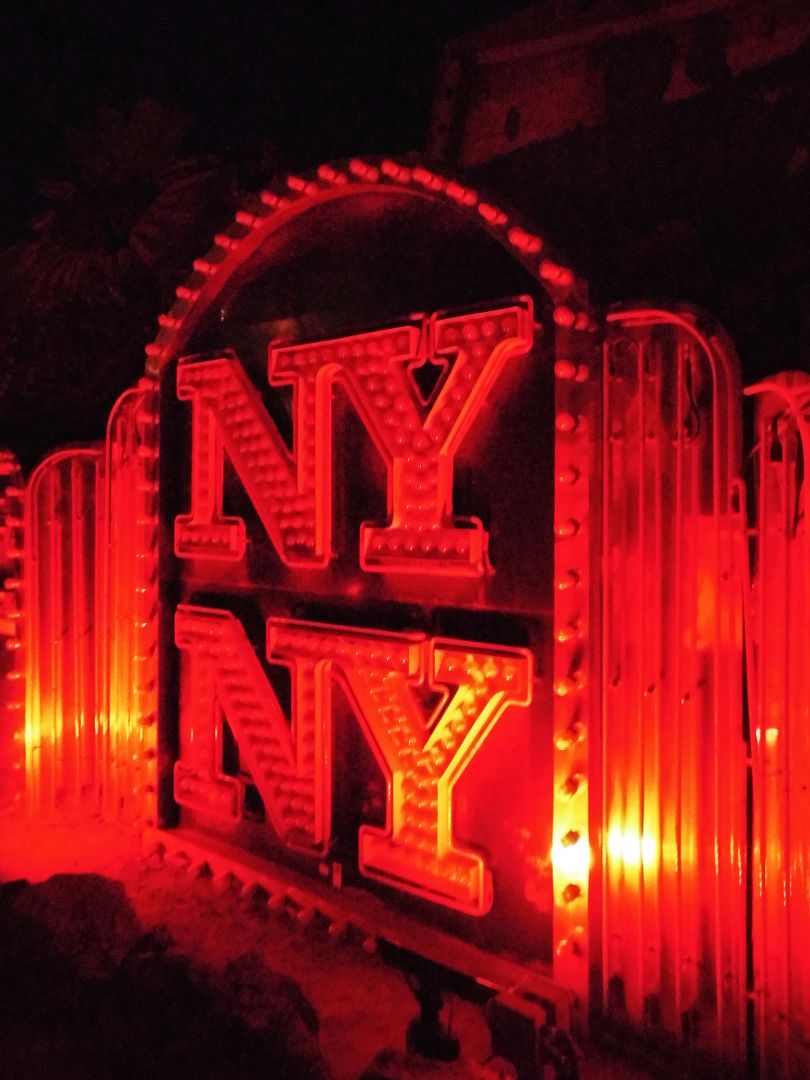 ...reminiscent of those early days of The Neon Museum...
...before all the special lighting and proper walkways were installed.
It's nice to know that none of these signs will really go to waste—that someone will find some way to bring them back to life at some point.
Watch the promotional video for "Brilliant "in the player above.
Related Posts:
Photo Essay: Neon Boneyard At Night
Photo Essay: Neon Boneyard, Vegas