It's been a year without holidays. But I was determined to have some kind of Thanksgiving.
I
went to Vegas
one year. I thought about going back this year. But the
pandemic
is just too bad right now.
Another year, I
walked a 5K
with a friend. But this year, no gatherings of any sort are allowed. Not even with friends.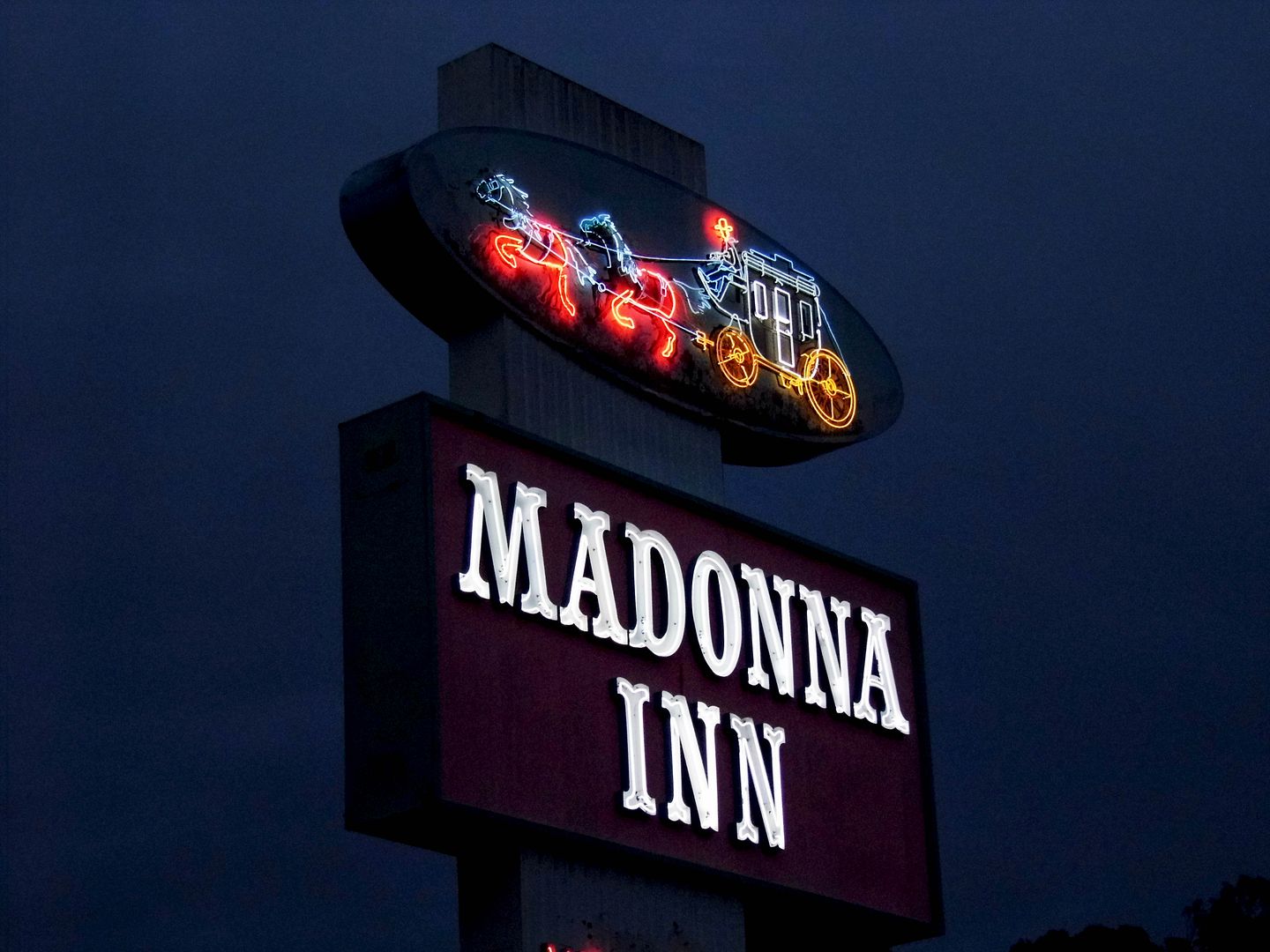 So, I packed a bag, and I drove three hours north to treat myself to an overnight stay at the
Madonna Inn
—a place I normally wouldn't be able to afford, or at least justify splurging on if I'd only be sleeping there.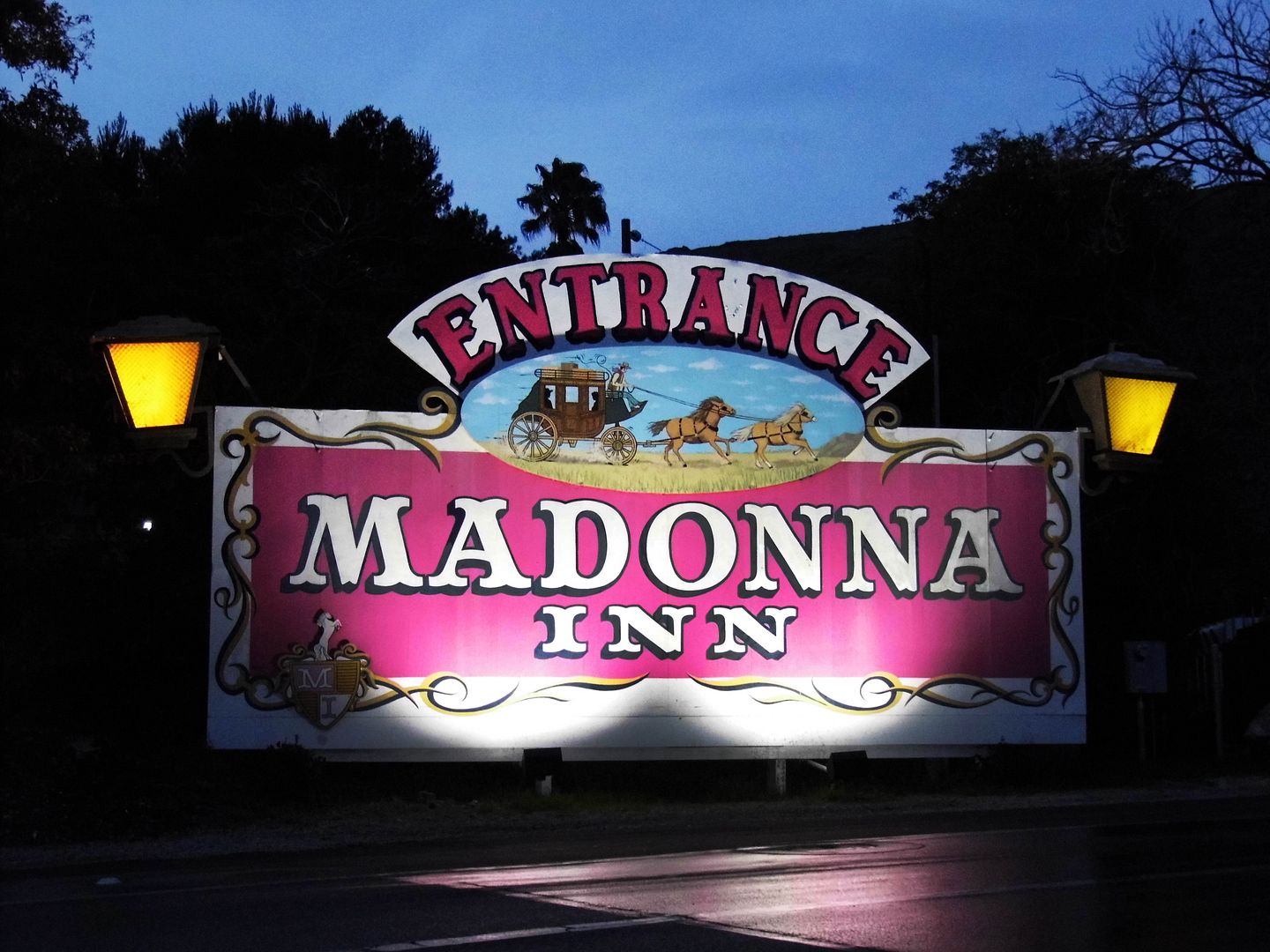 Because it's almost winter, it was already dark out when I arrived around 6 p.m.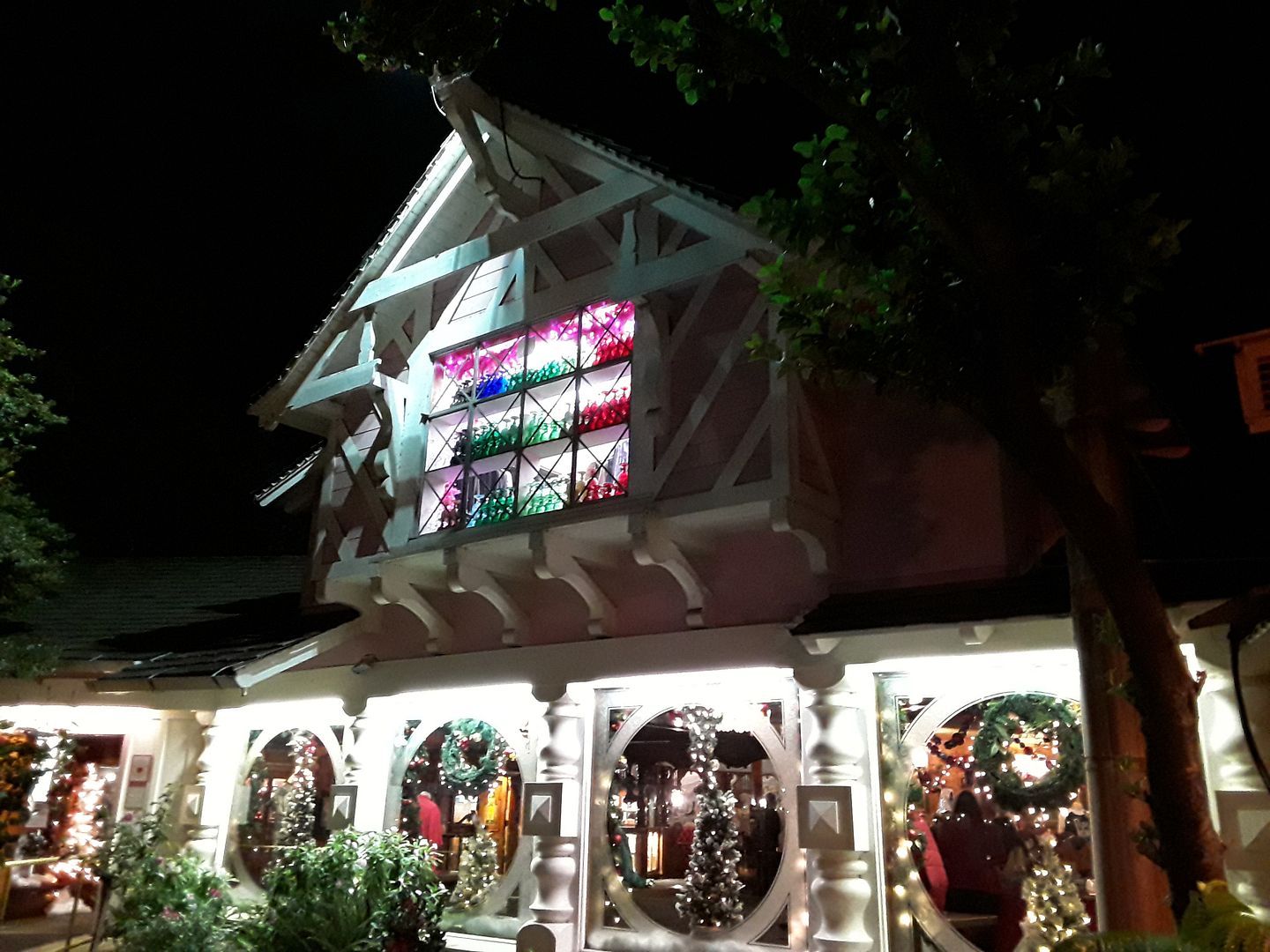 I made a beeline to the gift shop first to buy another glass goblet (a red one this time, I already have two different pinks) and a face mask whose pattern matches the carpeting throughout the main lobby. I also got a slice of pink champagne cake from the bakery to eat in bed later.
When I settled into my room—only the second one I've ever stayed in at the Madonna Inn, out of their 110 distinctively decorated accommodations—it took me a few moments to absorb all the details of the equine-themed decor.
This room is called "Chestnut Foal," and I'd chosen it specifically for the carousel horse that hangs from the ceiling.
What I didn't realize until I arrived was that the namesake foal lights up!
What a sight to gaze upon from bed, after first waking up, on Thanksgiving morning.
I may never get the chance to stay at the Madonna Inn again—or certainly that room, since I'll want to make my way around to the different offerings—so I was reticent to leave its pasture-green carpet and horse-printed walls.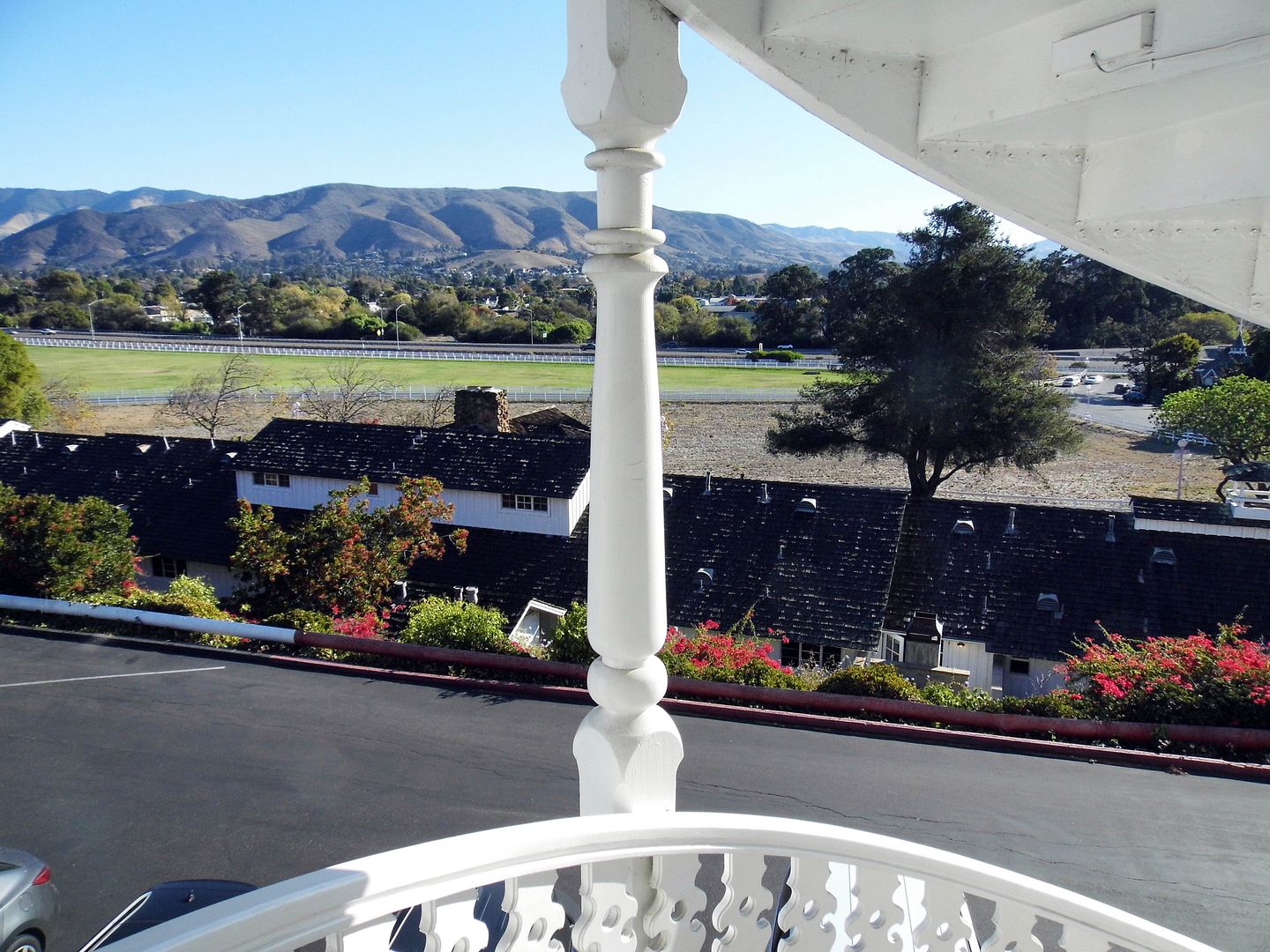 But more adventures awaited me, after waking up with the sun...
...and climbing down that creaky spiral staircase that kept me up most of the night.
Although I've only stayed at the Madonna Inn twice now, I've actually visited several other times—and this was the nicest weather I'd ever seen there.
I took the opportunity to explore more of the grounds that I hadn't seen before—including where they keep the horses.
I'd hoped to go on a trail ride during my stay—but understandably, the staff (and horses) took the holiday off.
But that didn't keep me from swinging by for some sniffs and scritches.
When I booked my stay at the Madonna Inn, San Luis Obispo County guidelines allowed for indoor dining—a reopening stage that rolled back after COVID-19 infection rates began to soar once again (as they had throughout Southern California).
So, instead of basking in the pinkness of Alex Madonna's Gold Rush Steakhouse, in all its Christmasy glory, I found myself at a makeshift table for two—set up right outside the carport by the registration office.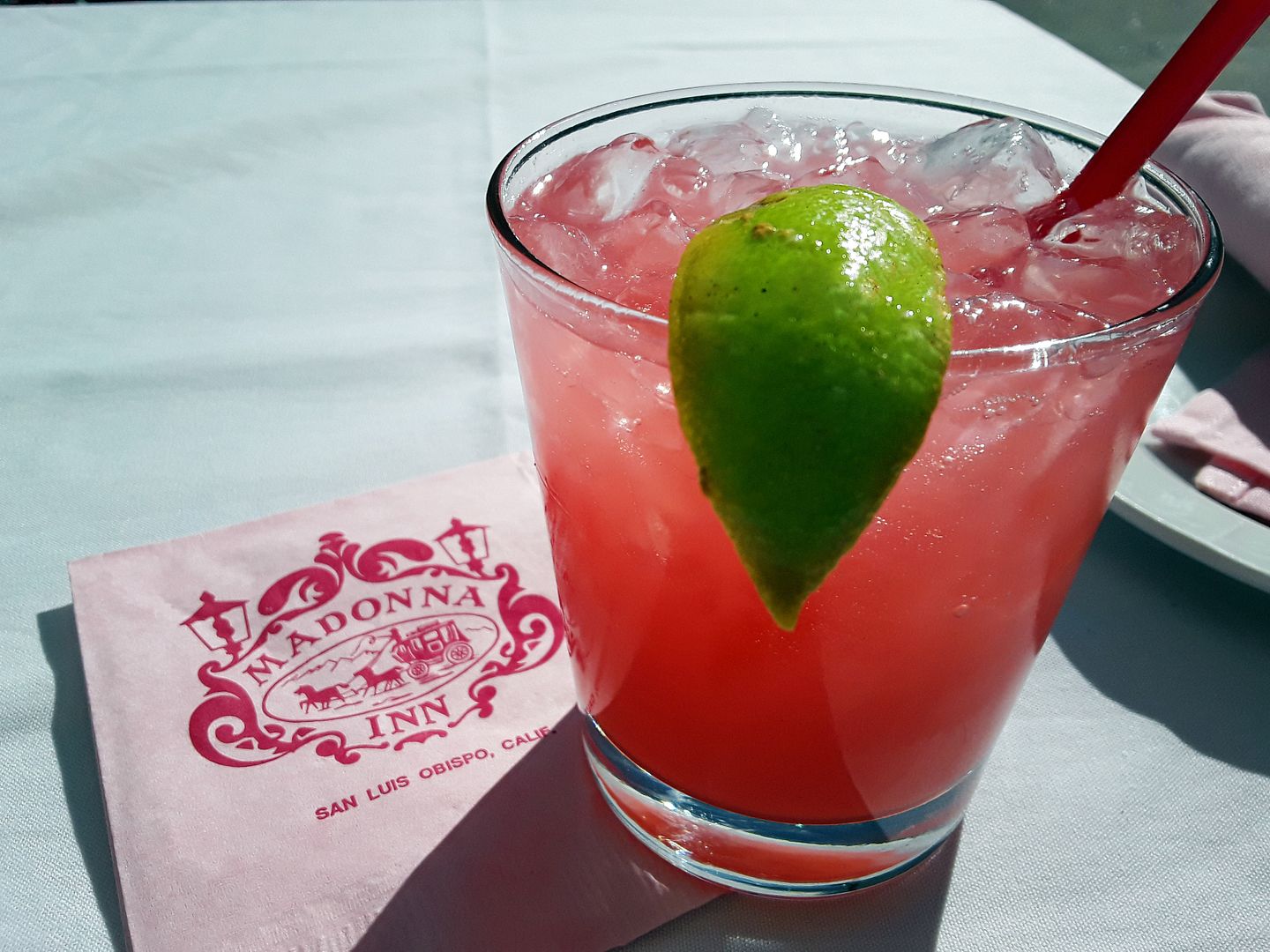 I practically melted as I faced the sun, sipping my pink drink (a raspberry gimlet) and setting it upon its pink cocktail napkin. But a
pandemic
Thanksgiving dinner at the Madonna Inn is still better than no Thanksgiving dinner at all—especially since LA County barred all outdoor dining just a day before the holiday.
At least I got to take in the holiday decorations for a little while, while I waited for my table to be ready.
There surely will be more opportunities for me to eat inside at the Madonna Inn in the future, when it's safe to do so—even if I'm spending the night elsewhere (like at a cheap motel down the road).
I suppose I was in direct defiance of LA's "Safer at Home" directive, which took effect the day before Thanksgiving. But I was traveling alone—in my own car—and only visiting other counties that were in the exact same color-coded tier as LA.
I figured all of Southern California and the Central Coast had become pretty much a level playing field.
I was grateful to be able to leave home at all—and be in public, even if at a distance—in a less-familiar place than where I've spent the last 9 months.
And after one night away, it was time to return back home—where I'd be hopefully safe.
Related Posts: