Large, opulent movie palaces aren't the only type of movie theatre that's nearly gone extinct in the advent of the multiplex cinema.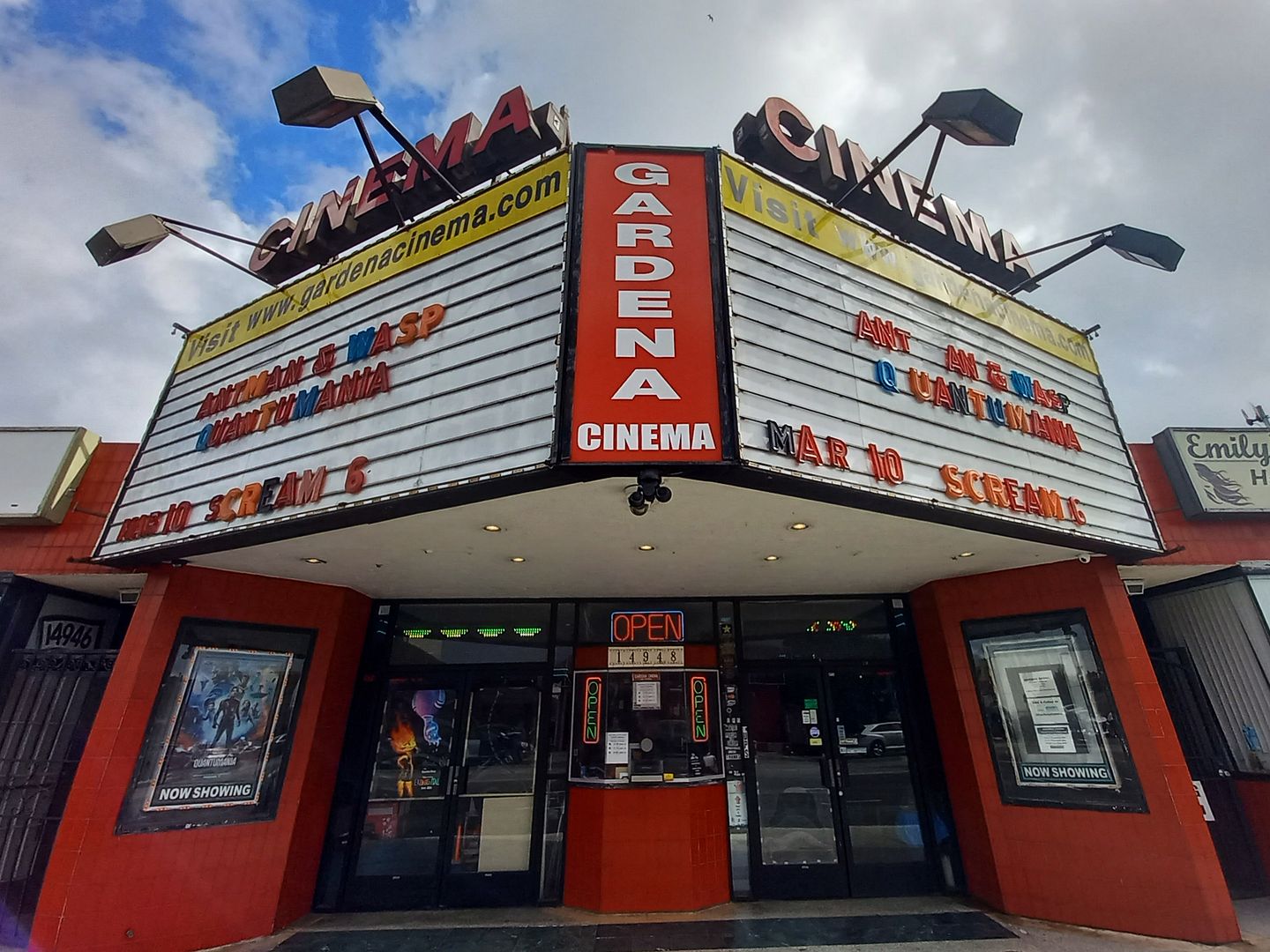 There's also the local neighborhood single screen theatre—smaller and more modest than the palaces, but crucial to a sense of community in suburbs, subdivisions, and other areas a little farther out from Los Angeles' downtown or, as development moved west, Hollywood.
An example of such is the Gardena Cinema, located in the tiny City of Gardena in the South Bay region of Los Angeles—once known for its
greenery
but now perhaps more famous as the site of a SpaceX facility.