I'm trying to radically accept the inevitability that some places will never reopen from the "temporary" pandemic closures.
But using the power of my own wallet, I've been fighting hard to keep
The Formosa Cafe
up and running—ordering more delivery from there than any other single establishment since mid-March.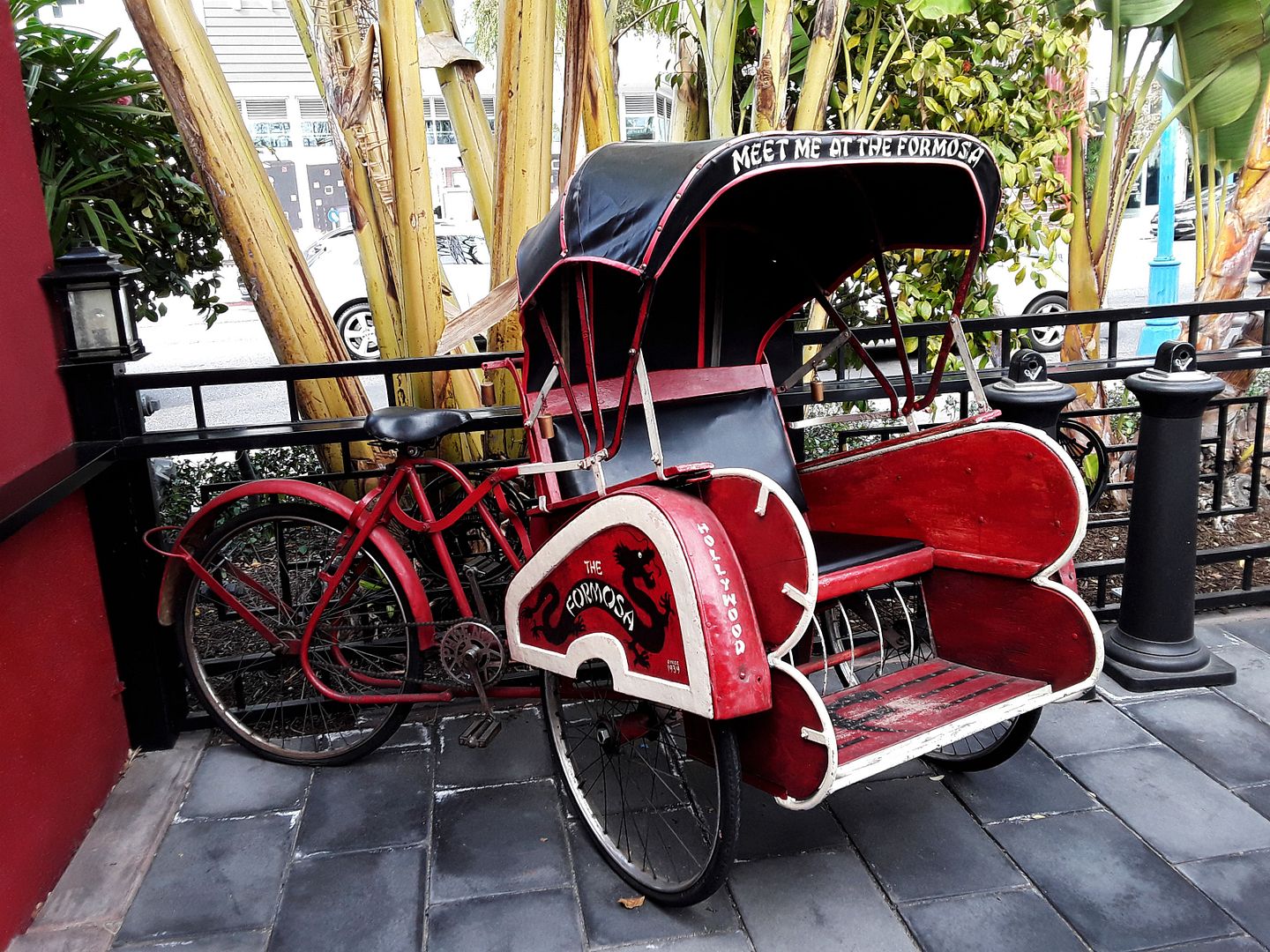 After all, it spent
so many years closed
—competing for grant money to fund its restoration—finally
reopening just over a year ago
to much fanfare.
Fortunately, that renovation preserved a rooftop patio space—one I'd actually never visited under the "old guard" of the Formosa's operations, but I'd been aware of because of the crowd noise coming down from it on certain nights.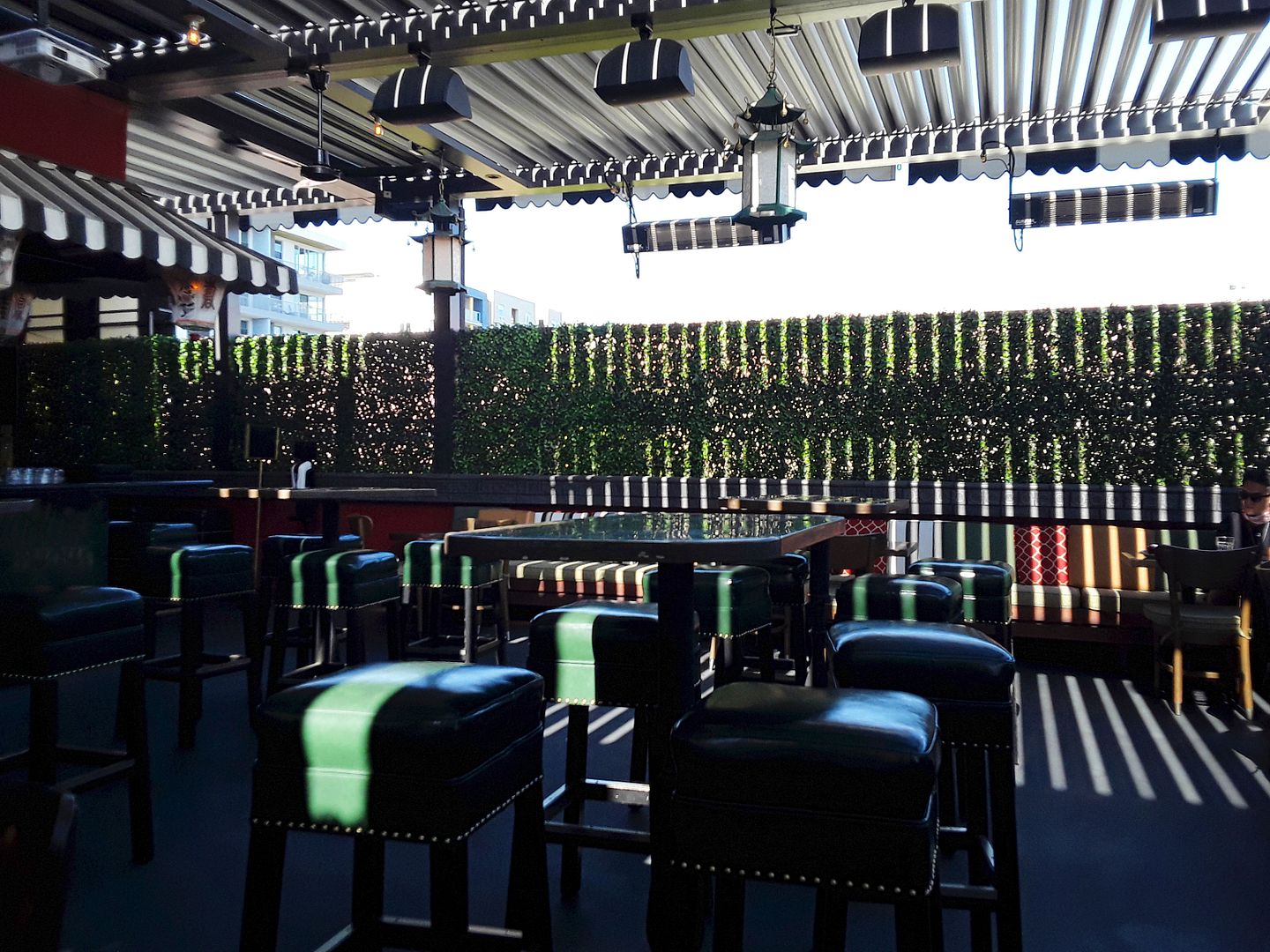 Since the
only
dine-in experience that's allowing right now while dining out is
outdoor
dining, it was time for me to support this historic institution by finally climbing up those stairs.
With a patio plan already in place, the Formosa had a leg up on other restaurants that have scrambled to expand into their parking lots and sidewalks, some laying down Astroturf and setting up
ad hoc
tents and other pop-up shelters in a relatively unglamorous fashion.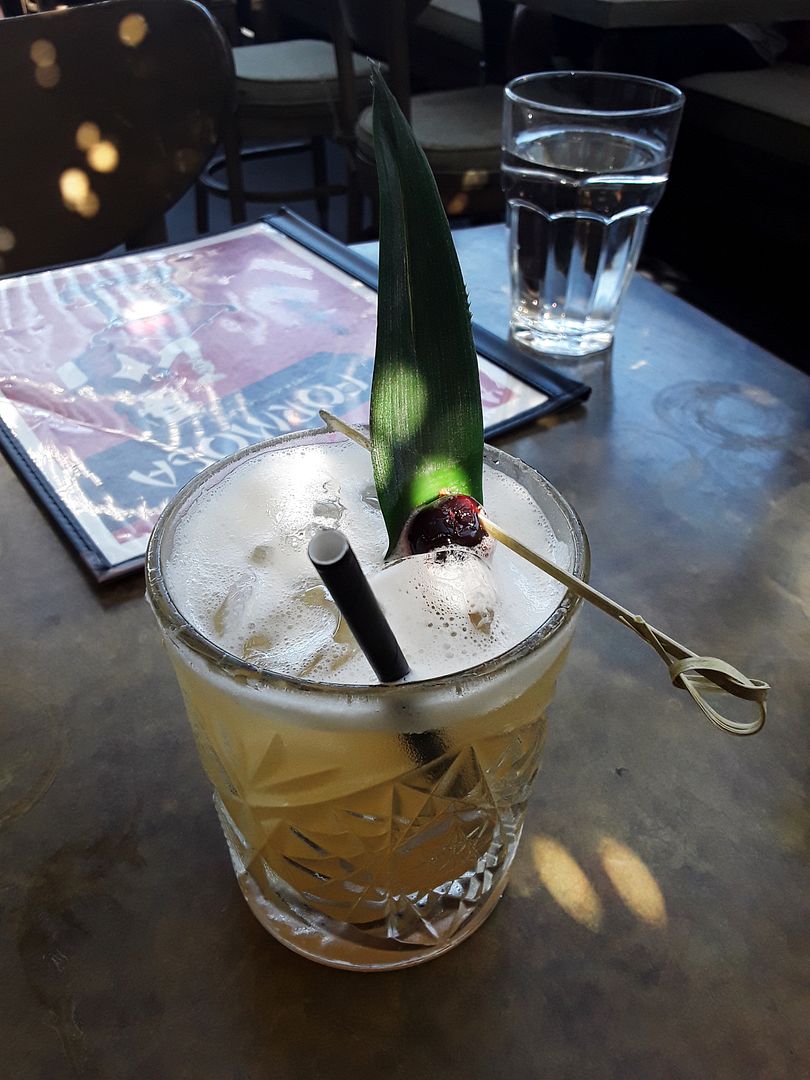 But at the Formosa, the Mai Tai's taste just as refreshing up there, under amber-glowing lanterns and surrounded by the cafe's custom
chinoiserie
wallpaper.
The sun dips tipsy into the west and flecks our faces, all aglow in intangible gold. Beneath that, we are rouged in rum.
The breeze up there, it feels like it could sweep almost all our cares away.
The food nourishes and satisfies, even as we put on our masks after finishing one dish and waiting for another to arrive.
We keep everyone at a double-arm's length—everyone, that is, except each other, and except our server.
We've decided it's a risk we're willing to take. But it's about as much risk as we're willing to take—two hours
maybe
on one night in what seems like forever.
We might not do it again for another four months, or longer.
Or maybe now that we remember the Mai Tais taste better at the Formosa than they do at home—despite being
the same Mai Tais
—we'll find our way back more quickly the next time around.
Oh, to be able to say, "Meet me at The Formosa," to anyone, anytime.
Related Posts:
Photo Essay: Welcome Back, Formosa Cafe!