I've been to IKEA maybe three times in my life, and I just don't get Americans' fascination with this Swedish brand. It's got to be more than the hot meatballs they serve in the marketplace.
And it can't be that we have so many Americans of Swedish descent. Although the Swedes did arrive to the New World in waves—from the mid-1600s (the New Sweden Company trade expedition) to the late 1880s—they mostly stuck to certain Scandinavian communities where they could farm, as they had back home.
Immigrant Swedish farmers also found their way to the agricultural riches of California's San Joaquin Valley—a.k.a. the "
Central Valley
," specifically to the town of Kingsburg, just south of Fresno along historic Highway 99.
In its heyday, having been officially designated in 1926, Highway 99—the "Golden State Highway" before it was
replaced by the 5 Freeway
between LA and Bakersfield—had earned the nickname "The Main Street of California."
And driving through Kingsburg, it's clear why.
It was officially established as a town in 1908, after a group of Swedish immigrants settled in what used to be called "Kings River Switch" along the
Central Pacific Railroad
's Valley Line in the 1870s.
But it wasn't until 1921 that Kingsburg
really
earned its "Little Sweden" nickname—when 94% of the population within a 3-mile radius was classified as Swedish-American.
Nearly 100 years later, its Scandinavian population may have dwindled...
...but signs off the 99 and throughout town still greet visitors and passers-by with a "
Välkommen
."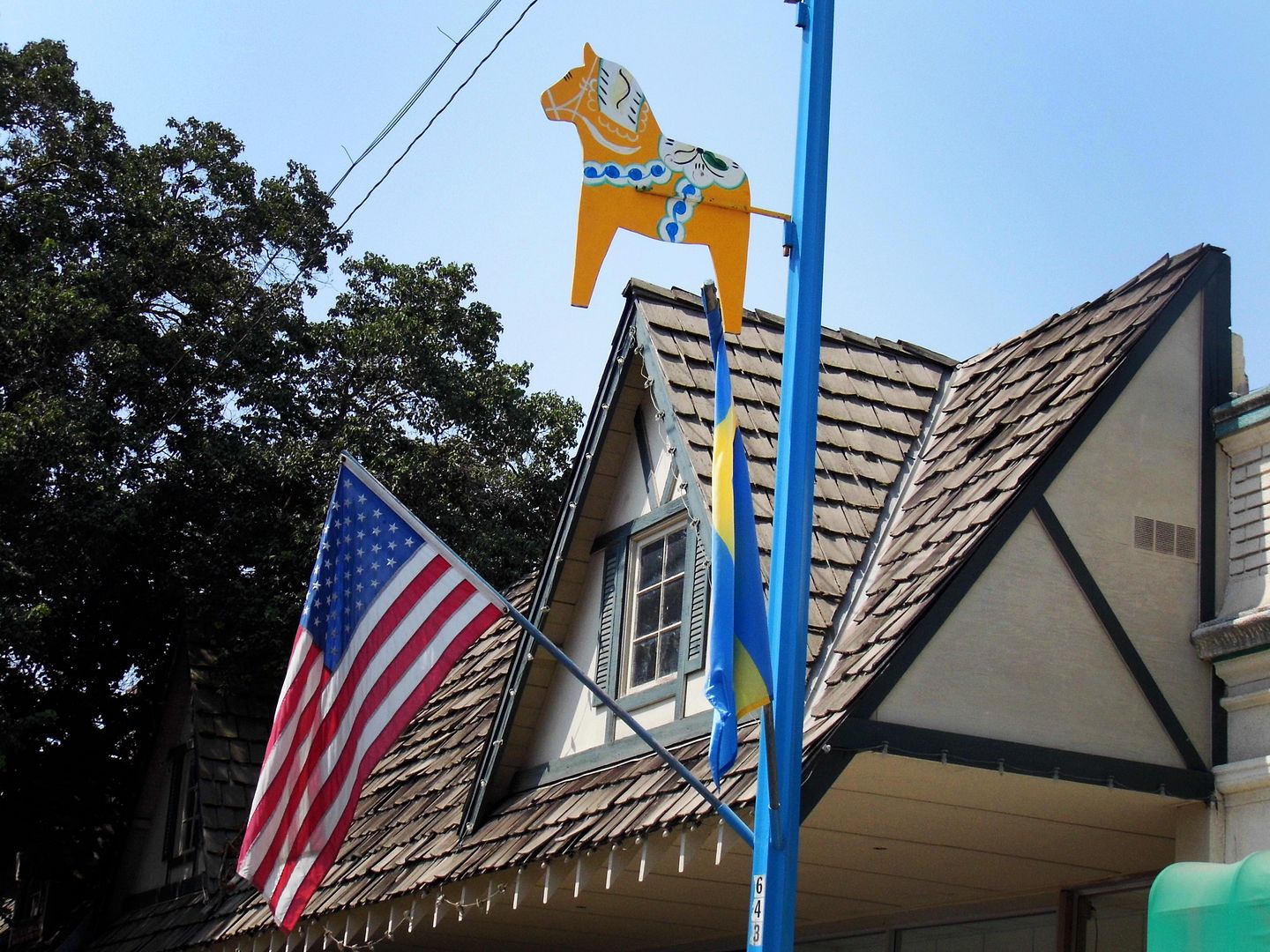 Depictions of
dala
horses (a.k.a. Dalecarlian horses, or wooden horses originating from the Swedish province of Dalarna/Dalecarlia) dot the town...
...on flagpoles and lampposts, sides of buildings...
...and inside and outside the Swedish Village's
butiks.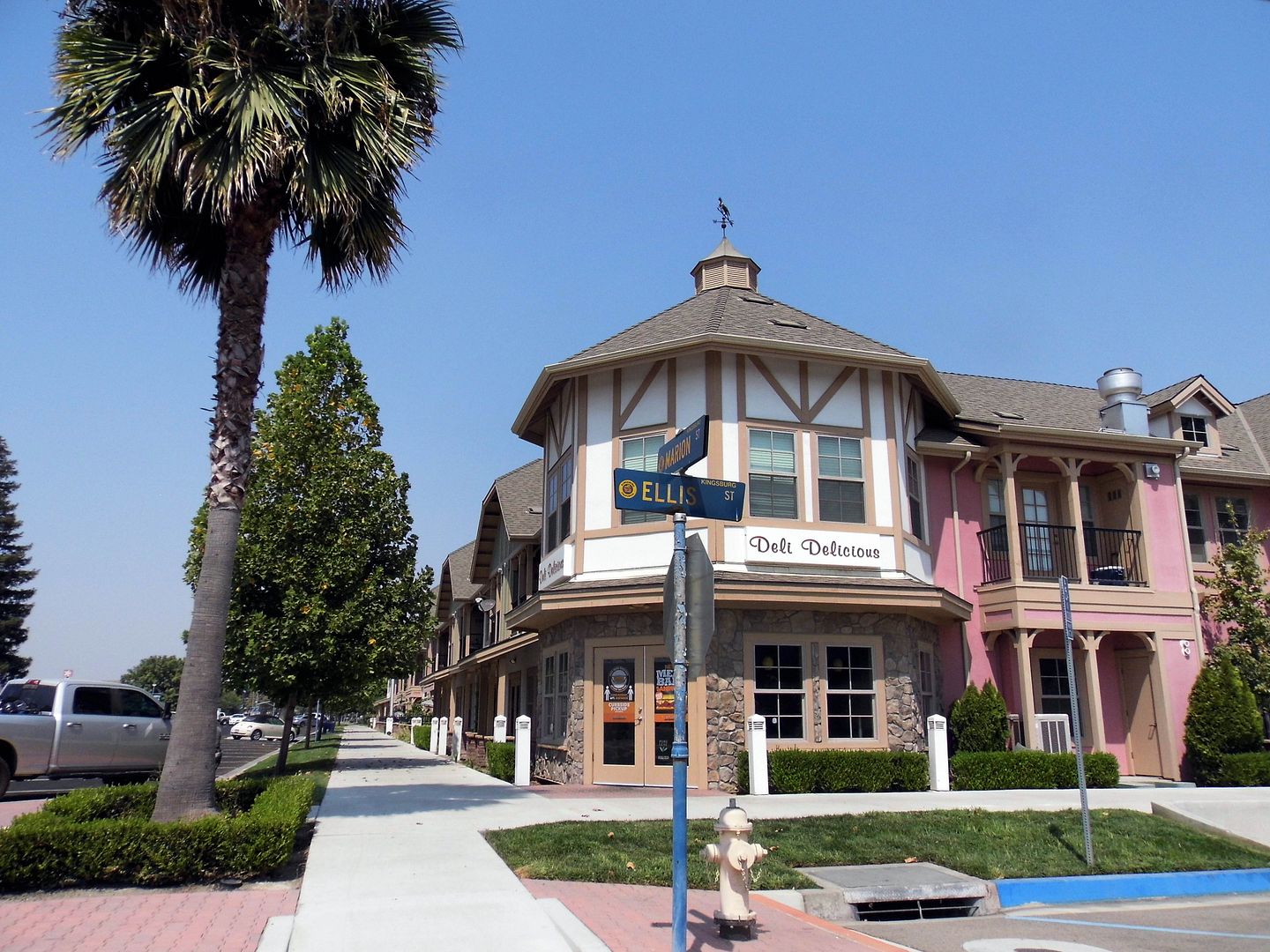 Kingsburg keeps the Swedish theme alive not only through its architecture—but also its events, with the annual Swedish Festival having occupied the third weekend in May since it launched in 1924 as an early celebration of the midsummer/midsommar harvest. What began as a simple luncheon has evolved into a tourist draw that features, of course, a smorgasborg as well as the raising of the maypole and traditional Nordic dance.
There's also the Julgransfest annual lighting of the Kingsburg Christmas tree (julgrans) and Santa Lucia Day—December 13, the feast of the 4th-century Christian martyr Sankta Lucia, considered the kickoff for "Christmastide" (the 12 days before Christmas).
But on a day-to-day basis, roadtrippers exit the 99 at Kingsburg to do a little shopping and a little gawking—like at the town's circa 1911 water tower, which has been a coffee pot since it was remodeled in 1985. Standing 122 feet off the ground, it pays tribute to Sweden's obsession with coffee, which rivals most countries in the world in terms of
per capita consumption
. For Swedes, having a coffee—a ritual known as
fika
—is a way of life!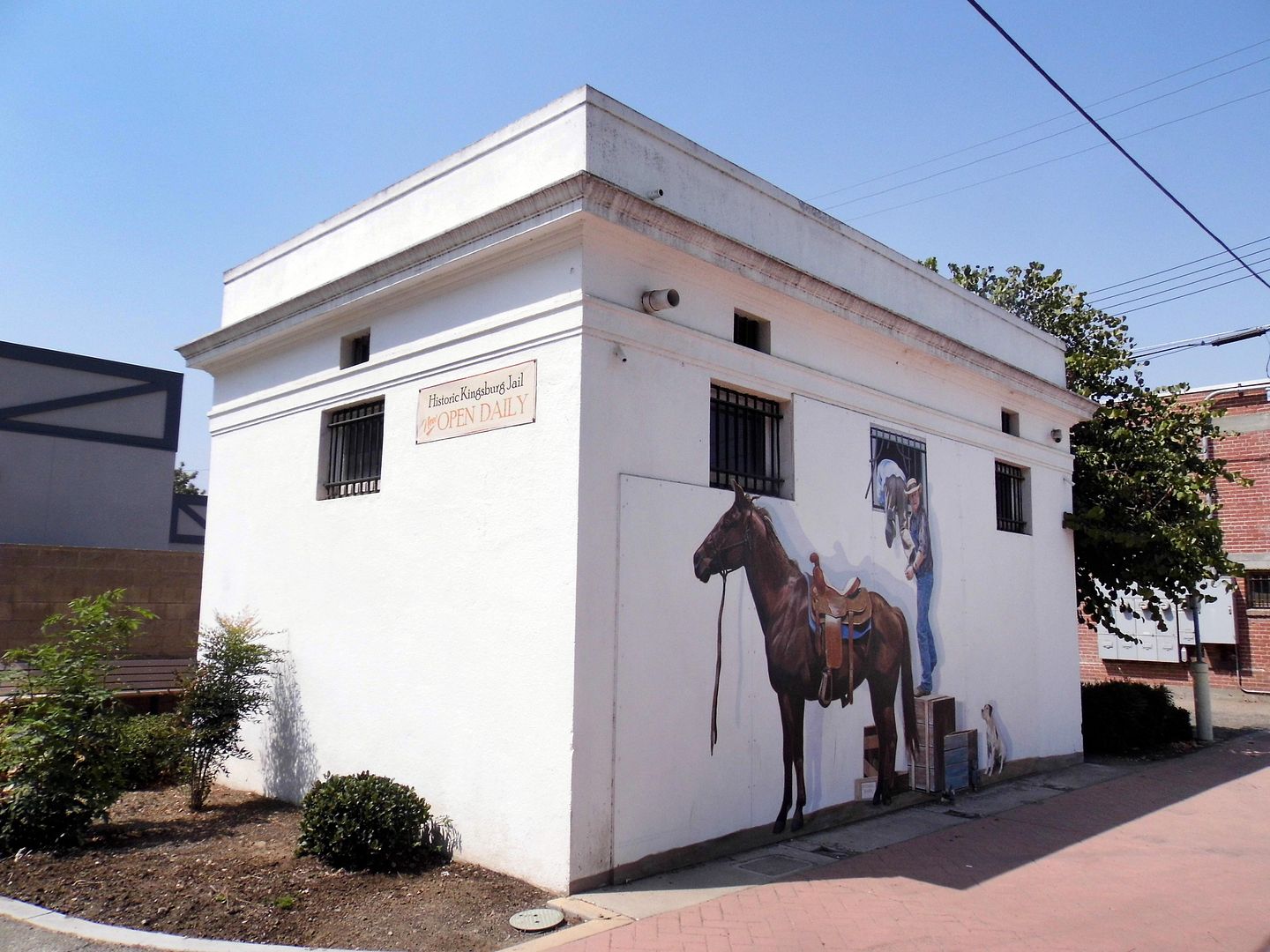 The coffee pot water tower is conveniently located near the decommissioned Kingsburg City Jail, built 1925 and now leased to Kingsburg Historical Society as a historical exhibit.
The poured, reinforced concrete box replaced a circa 1874 wooden jail—and shockingly was in active service until the early 1970s! After that, it temporarily became storage for police evidence.
It's also located adjacent to the Kingsburg Historical Society's Walk of Fame, which honors some of the town's fallen heroes—like Constable George Boyle, who succumbed to gunshot wounds while pursuing escaped prisoners, and Deputy Night Watchman Fred French, who was shot in the head by a drunk and disorderly patron of the pool hall who'd been released and sent home.
There's a mini coffee pot, too—planted on top of the sign for the Kingsburg Historical Park, which features vintage farm equipment, artifacts from Del Monte peach cannery (which closed in 2012), and the relocated Clay School Building (built 1913, arrived 1975 as the park's first building), the Olson/Ball House (built by carpenter Peter Olson in 1908, arrived 1981), and Riverbend Church (built 1911, relocated 2016).
There is, however, one aspect of Swedish history that's earned a prominent place in Kingsburg as well—and that's thew Vikings.
Not only does a Viking serve as the mascot for the local schools, but the town's central playground has taken the form of a Viking longship—in the gold and blue colors of the Swedish flag.
And like the dragonships or
drakeskips
of the Viking era (say, the 8th through 13th centuries), this playground version features a dragon (or
drakkar
/
drakar
) head mounted on the ship's bow to protect her and her crew at sea.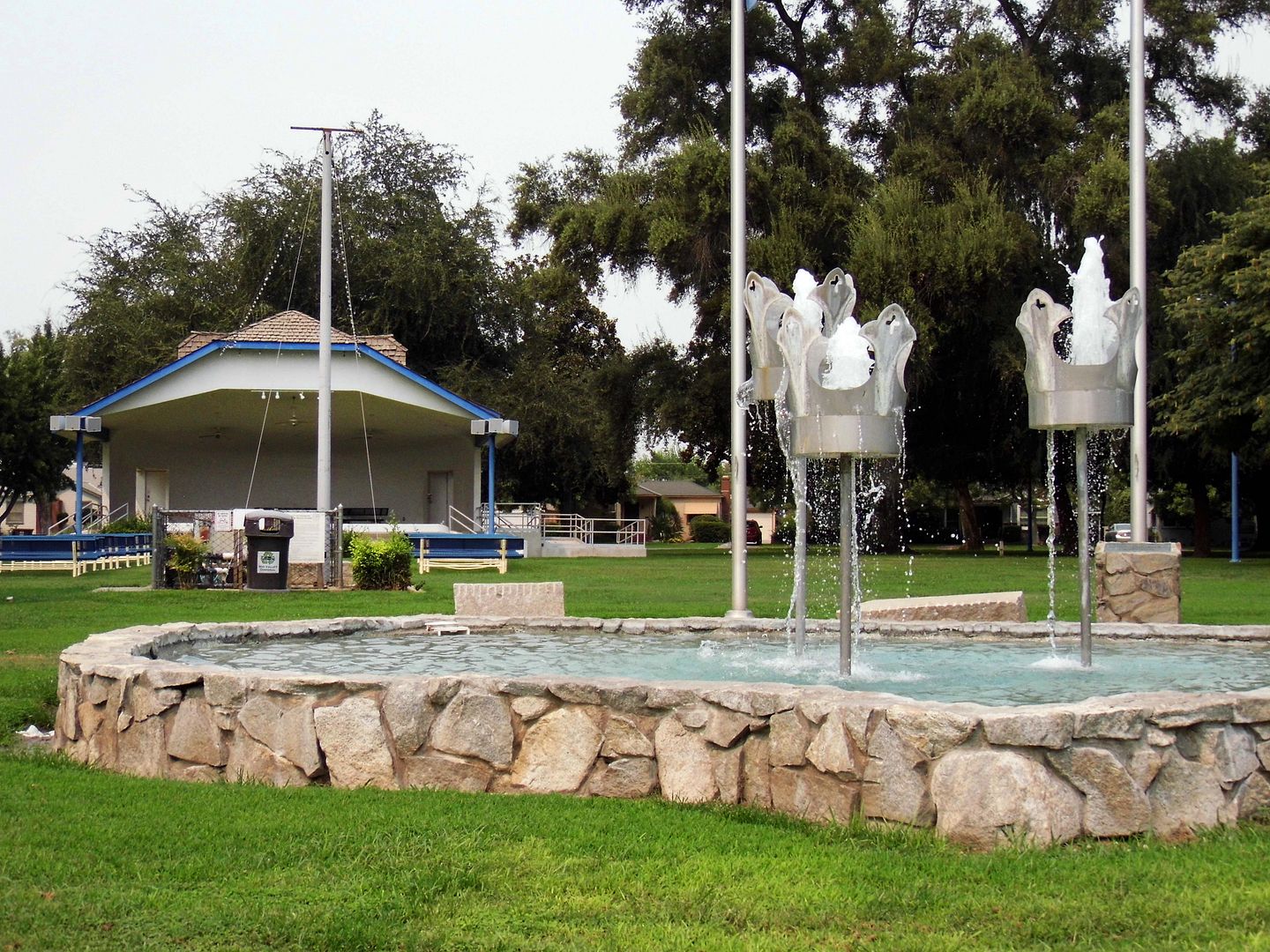 For all the Swedish immersion of Kingsburg, the town does acknowledge its home-away-from-home with its Three Crowns Fountain. In Memorial Park, a trio of metal crowns (
tre kronor
) represent the national emblem of Sweden (and the country's coat of arms) as they hover above a U.S.-shaped pool.
Although I'd heard of and even visited California's Danish-themed town of
Solvang
, I might never have stumbled across Kingsburg had I not mentioned to some friends that I was
heading up north to Fresno
for Labor Day weekend.
It's amazing when people can introduce me to something as entirely new—and captivating—as Kingsburg, after wandering through the lower half of California for over a decade now.
P.S. But it's nothing like IKEA.