Its a sad but common story in Southern California.
A beautiful old hospital can't keep up with increasing demand for beds or modern amenities. It no longer makes enough money, so it stands vacant—while patients needing care have to travel farther to bigger hospitals with less personalized care.
In the case of the circa 1930 Cedars of Lebanon Hospital, it gets taken over by the
Scientologists
.
And one of the first hospitals in the San Gabriel Valley—St. Luke Hospital of Pasadena, circa 1933—has been used for nothing but film shoots for so long, it couldn't even be revived to care for COVID-19 patients when we were facing the prospect of a bed shortage.
As of right now, there's no plan to use St. Luke's for anything other than a film location.
But it deserves notoriety for more than as the setting for movies like Kill Bill, Million Dollar Baby (where it stood in for the Serenity Glen Rehabilitation Center) and La La Land—or TV shows like Grey's Anatomy, Dexter, and Scream Queens.
St. Luke's was founded as a non-profit, Catholic hospital by the Sisters of St. Joseph of Orange—a congregation of nuns whose mission of helping the poor and sick dates back to the 17th century in France.
It wasn't just one building—but an entire enclave or campus of buildings that continued to grow into the decades that followed its original dedication.

Postcard image circa 1960s: eBay
The original monolithic hospital was designed in the Moderne style by Canadian-born architect Gene Verge, Sr. At seven stories high and 74,000 square feet, it was exemplary of modern concrete construction at the time.
Although at some point it was seemingly white-washed, it remains a postcard-worthy landmark—even on a gloomy day.
Cast concrete bas-reliefs depicting the life of Jesus beckon visitors to take a closer look...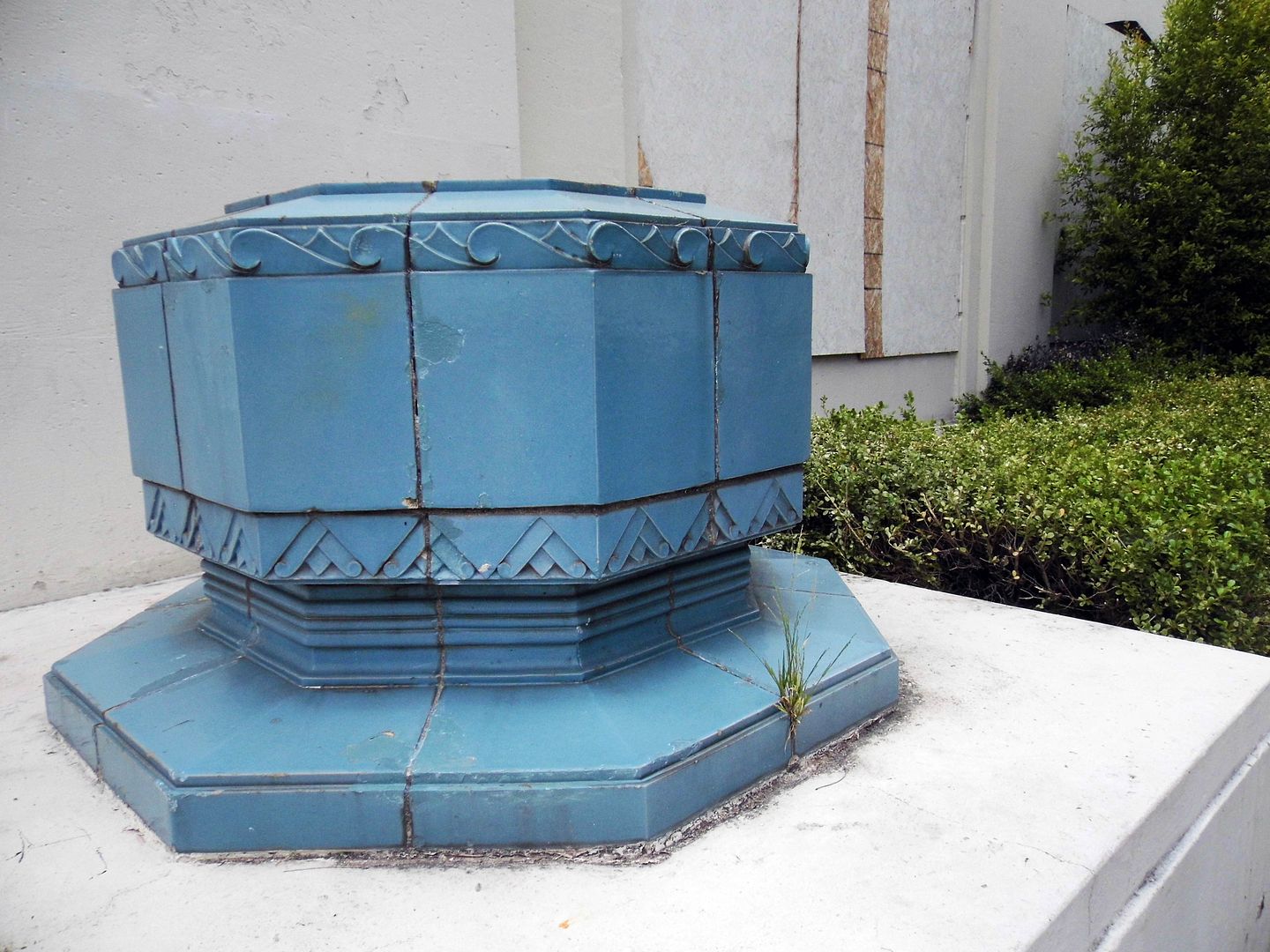 ...as do two planters clad in turquoise-colored terracotta tile, ornamenting each side of the front door with chevrons and wave patterns.
The beacon for most Pasadena locals is the dome (or cupola), which was considered Spanish-style when it was covered in terracotta tiles—even when a neon cross was installed on top of it in 1965. But now, the current lead- and copper sheeting-clad dome dates back to only 1997—when it was replaced in the wake of the 1987 Sierra Madre Earthquake.
Through the 1980s, St. Luke's expanded to include five wings and annexes...
...including emergency and acute medical care, surgical services, and obstetrics/a birthing ward.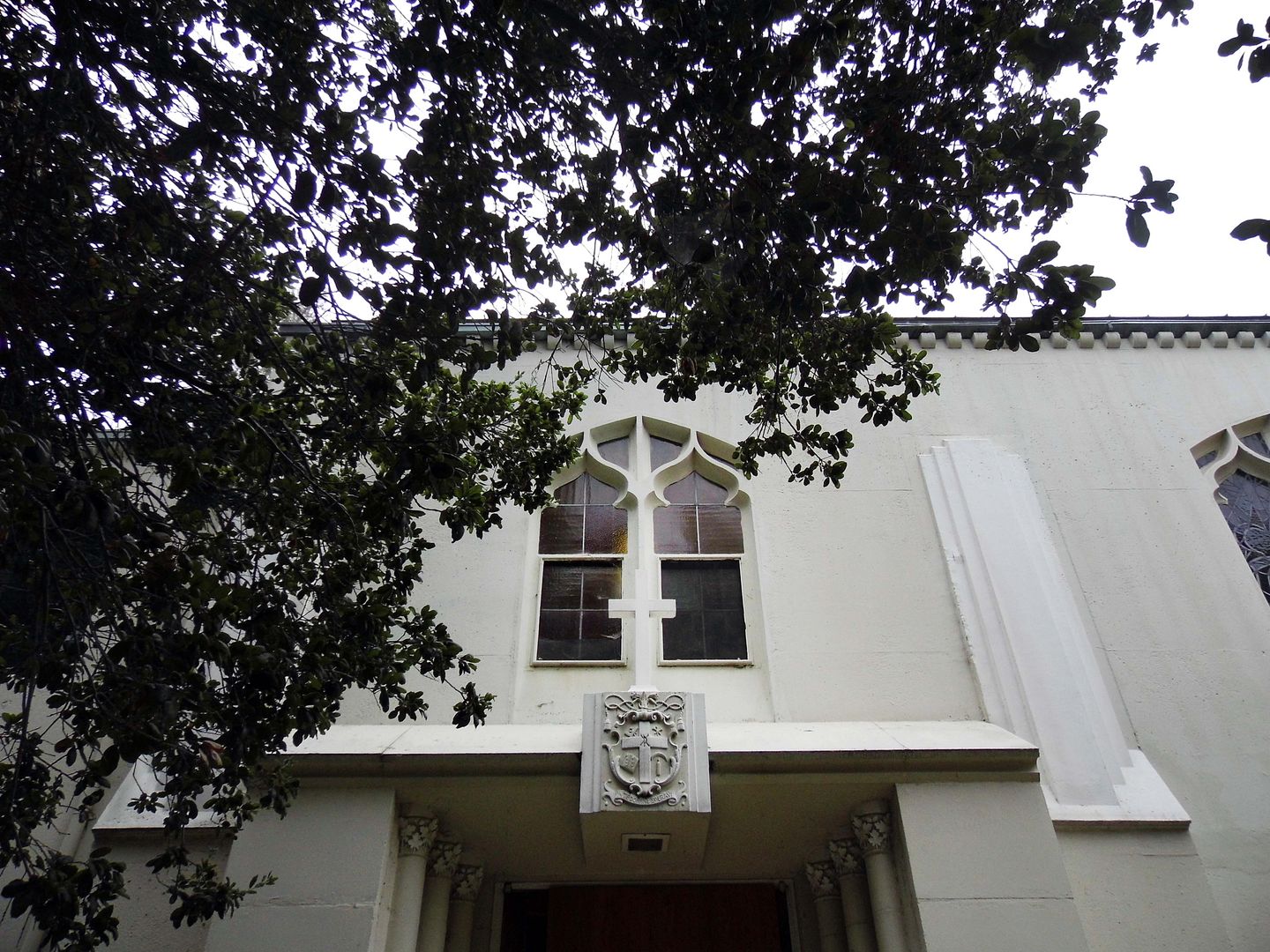 But none of them were nearly as architecturally significant as the Gene Verge-designed additions of the mid-1940s, which included a chapel (replete with stained glass windows, still extant) and a convent for the nuns.
The 1980s, however, marked a huge change in the historical trajectory of St. Luke's—and not just with its rebranding as the St. Luke Medical Center.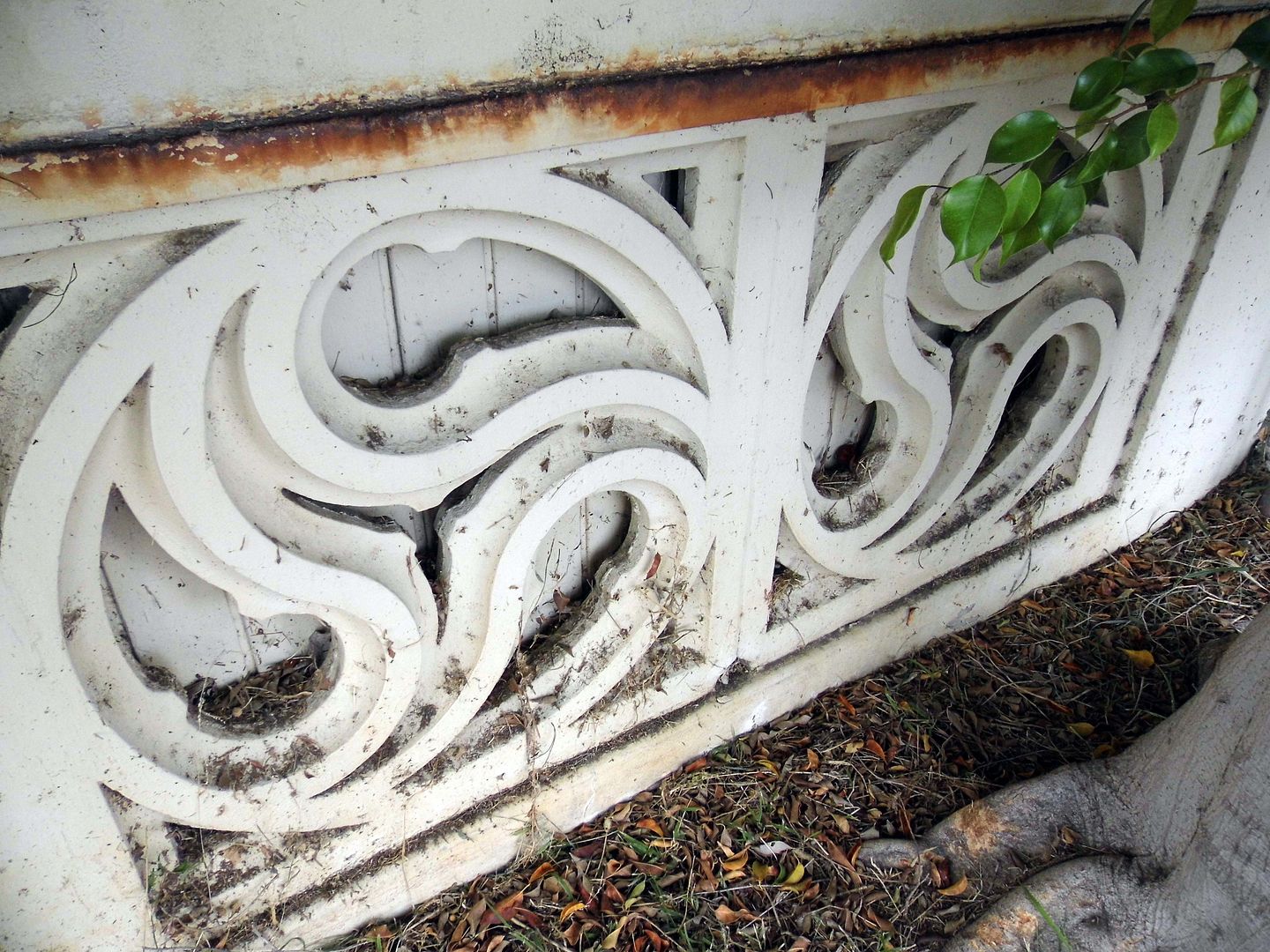 In 1985, the founding Sisters—and therefore, the Catholic Church— sold it (with
the Vatican's approval
to the non-sectarian, for-profit, private firm Summit Health Ltd.
In 1986, the
Los Angeles Times
reported that the hospital was already "antiquated and inefficient" and "badly in need of renovations" to "correct the ravages of age."
In 1994, ownership transferred to OroNda Healthcorp, which was bought by Tenet Healthcare Corporation in 1996. Tenet closed the 165-bed hospital in 2002 and sold it a year later to Pasadena-based educational institute
Caltech
, which intended to use it for office and research space.
When that didn't work out,
Caltech
sold St. Luke's in 2007 to Beverly Hills-based
real estate developer DS Ventures
, which attempted to convert it into an assisted senior facility while an opposing group pushed for an urgent care facility.
None of that has happened yet.
And when officials visited St. Luke's to determine whether they could commandeer it during the pandemic, they discovered that the
plumbing has been stripped out
. (It's unclear whether that was intentional or the work of copper thieves.)
Presumably, the terrazzo floors and wide, winding stairways remain inside. I've yet to get in to confirm that one way or another.
But I haven't lost hope.
Fortunately, the Pasadena City Council declared St. Luke's hospital, convent and chapel a local Cultural Heritage Landmark in 2002—which offers it some, but not absolute, protection.
Im the meantime, it's nice to imagine what it was like when the gardens were kept up and the lawns were manicured, the dome tiled and its cross all lit up.
Related Posts: