Probably everybody knows about the influx of prospectors who traveled west to California during the Gold Rush.
Farther north, the east-west route known as the Oregon Trail was immortalized an educational computer game.
But the lesser-known north-south passage back and forth
between
California and Oregon remains an important emigrant route of the West.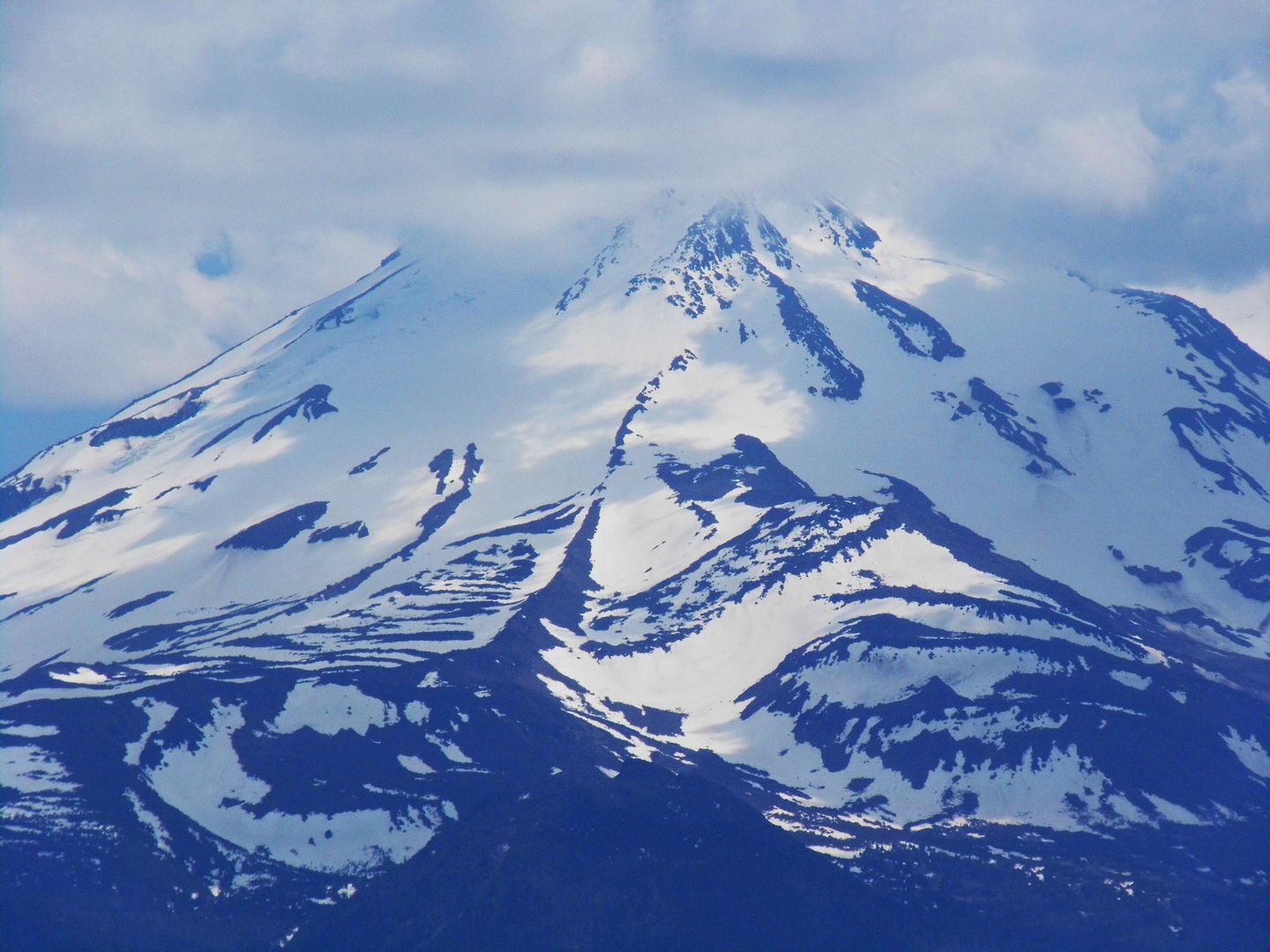 I'd never been to Oregon myself—so, on 4th of July weekend this year, it was time to make my own trek. And I was lured to Oregon from California—just like many travelers once were—by the famous views and earth-shattering scenery.
Unlike John Muir, I didn't climb the 14,000-foot Mount Shasta—the largest volcano in Cascade Mountain Range and part of the Ring of Fire between British Columbia and Lassen Peak—on my way to Oregon. Its most recent eruption was in 1786—and as it's still considered active, it was probably best that I keep my distance (besides my altitude sickness and current lack of physical fitness).
But I felt like I was under its shadow the whole time I traveled along the former Oregon and California stageroads and Volcanic Legacy Scenic Byway—the latter road taking us from Susanville into Lassen Volcanic National Park, where we stopped at Butte Lake.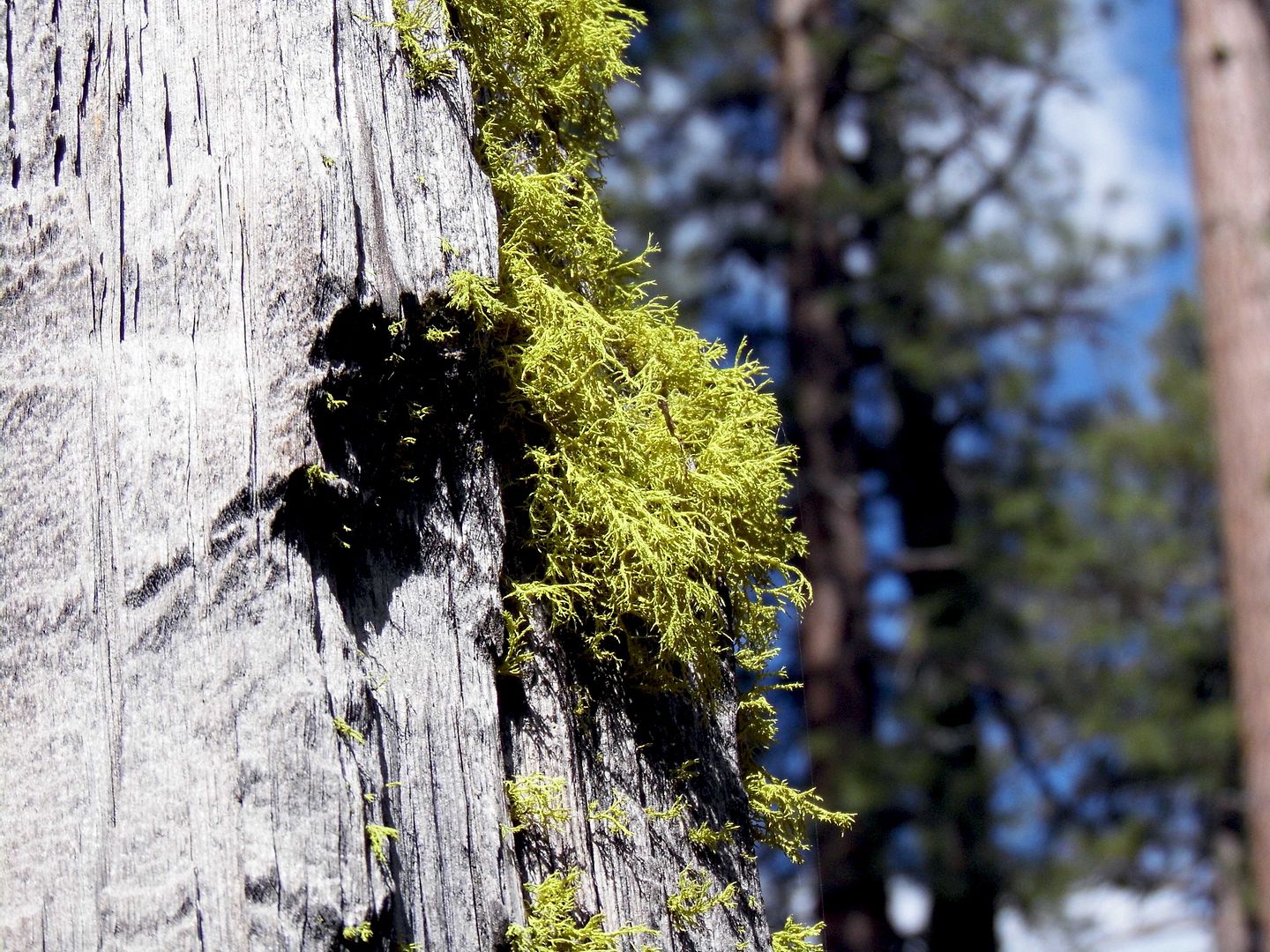 The hike to the Lassen cinder cone is along the Nobles' Emigrant Trail (circa 1850s-60s), a former wagon road (Fort Kearney, South Pass and Honey Lake Wagon Road) named after pioneer William Nobles. It linked Nevada—where we started our journey—to the Northern Sacramento Valley, where we found ourselves driving through Lassen along Highway 36.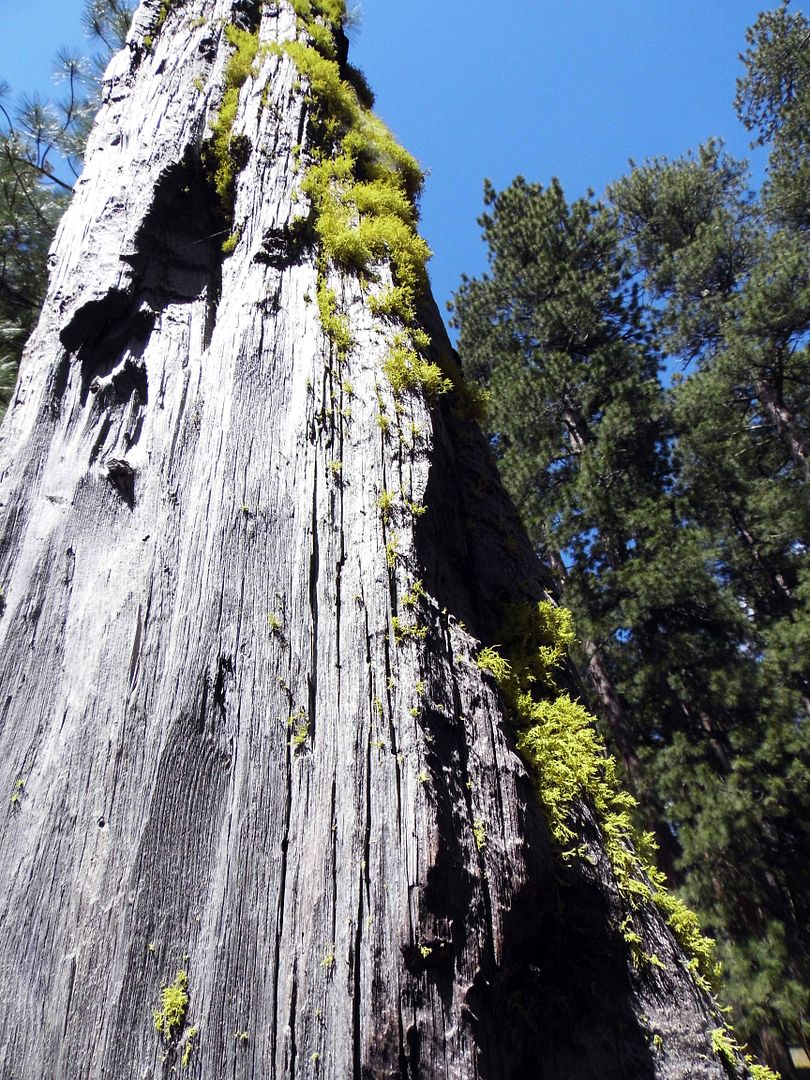 But we were along the Cinder Cone Nature Trail—and on foot, climbing up a loose trail that was as sandy as any beach (but much blacker).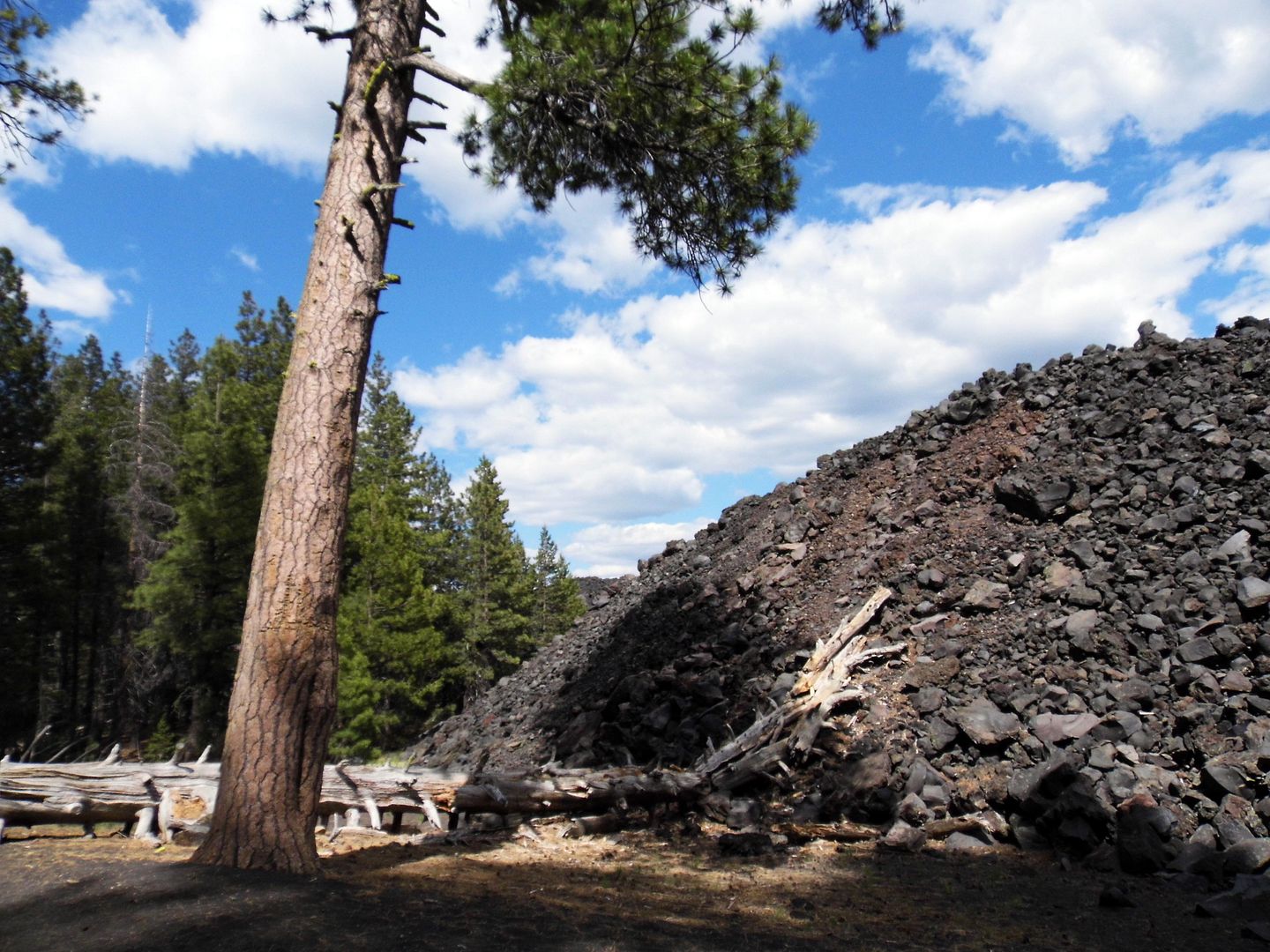 Though shadowed woodlands scarred by burns stood majestic to our right, on our left we found the "Fantastic Lava Beds," a flow of basalt lava that has hardened into glassy quartz crystals across a massive field.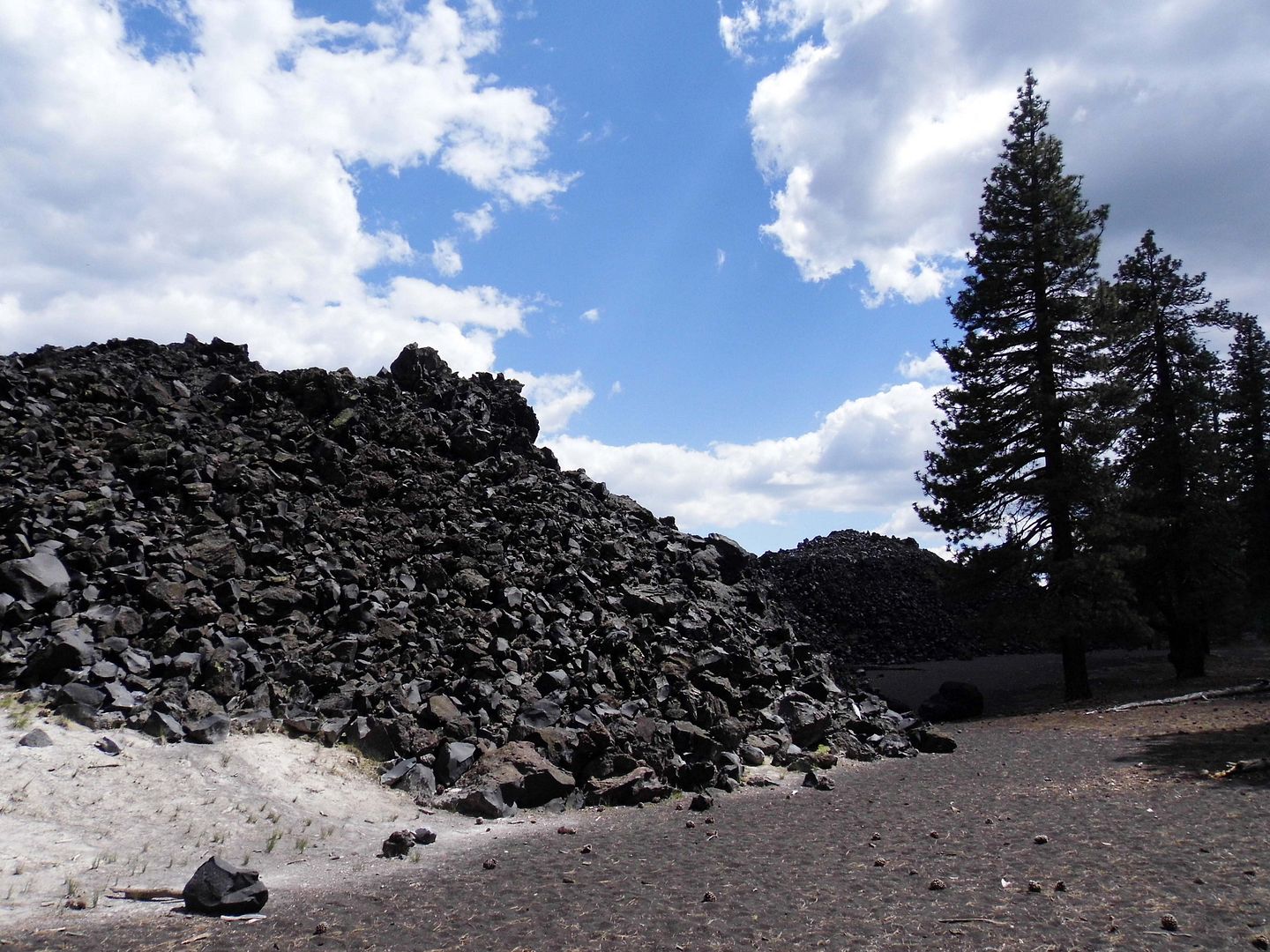 Probably a result of eruptive activity that occurred in the mid-1800s, it dammed up creeks and formed Butte Lake as well as Snag lake.
Beyond that, there's the Painted Dunes—a reddish, yet multicolored, volcanic ash formation—and the Cinder Cone itself. You can climb up to the top of the cone and into its crater if you've got the time and the stamina. We had more sightseeing to do on our way to Oregon.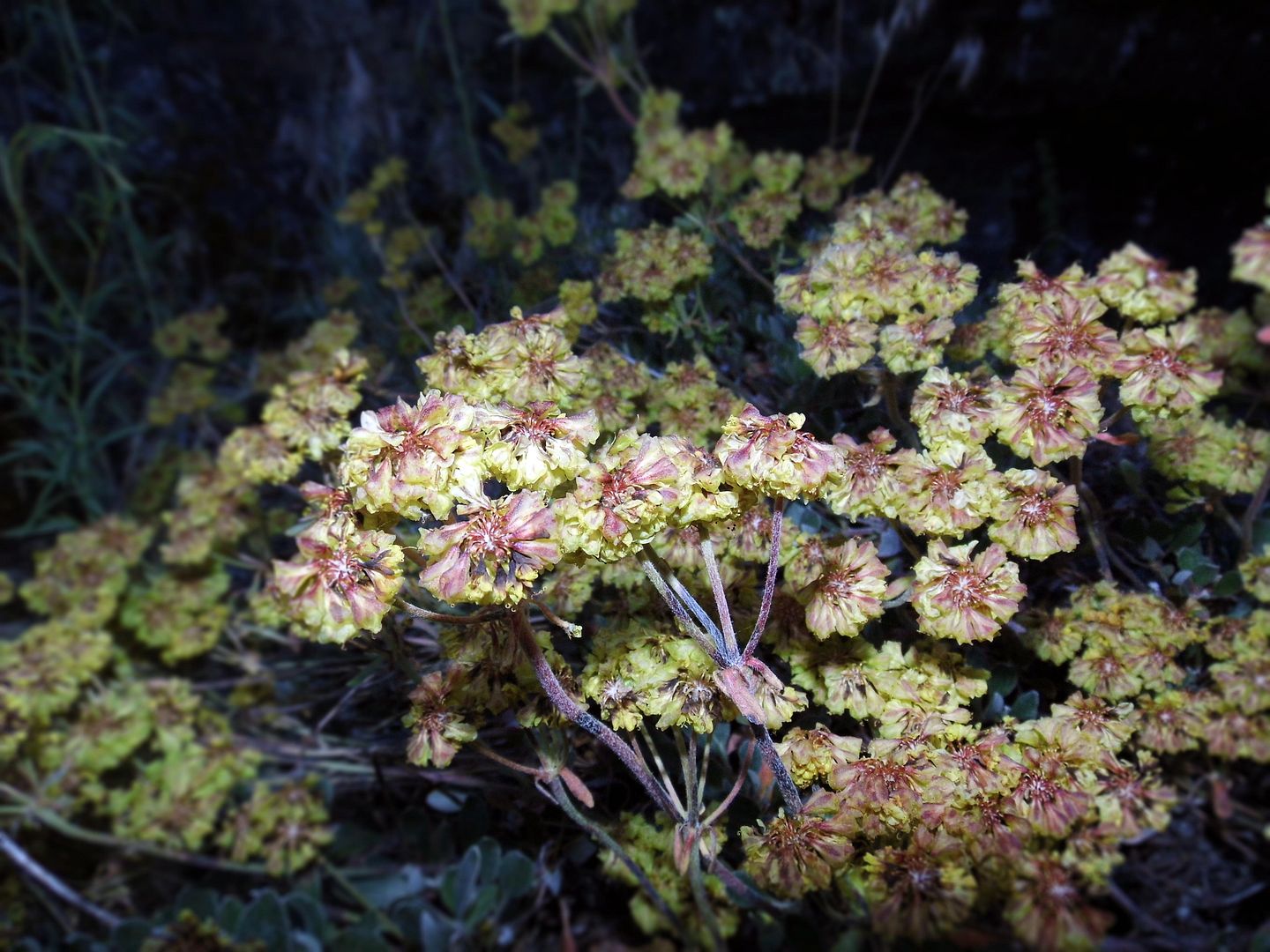 The 500-mile Volcanic Legacy Scenic Byway is a destination unto itself—with lots more to offer than what we could explore in just two days. But we made quick stops along the way, like to Lava Beds National Monument, on the north side of Medicine Lake shield volcano in the Cascades.
Probably formed in the late Pleistocene period, the lava tube caves have been bestoyed with relatively modern names like "Indian Well" (above), "Mushpot," and "Valentine" (below).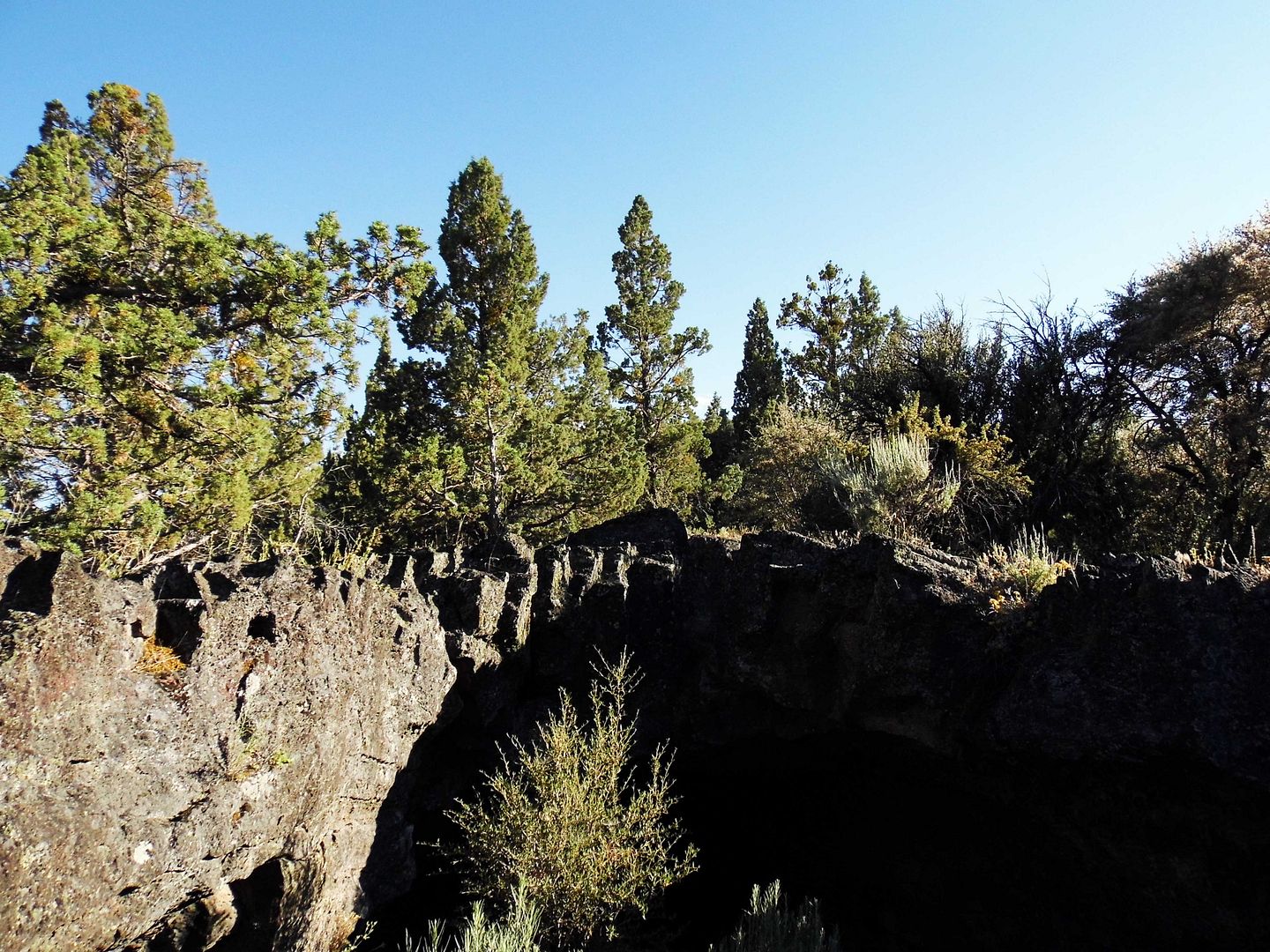 The vascular system of the caves were thoroughly explored by Judson Dean "J.D." Howard, now considered the "Father" of Lava Beds National Monument, established 1925.
It's a marvel that he didn't get lost inside those tributaries—and that he actually made it out of them alive—in the early 1900s before widespread artificial lighting.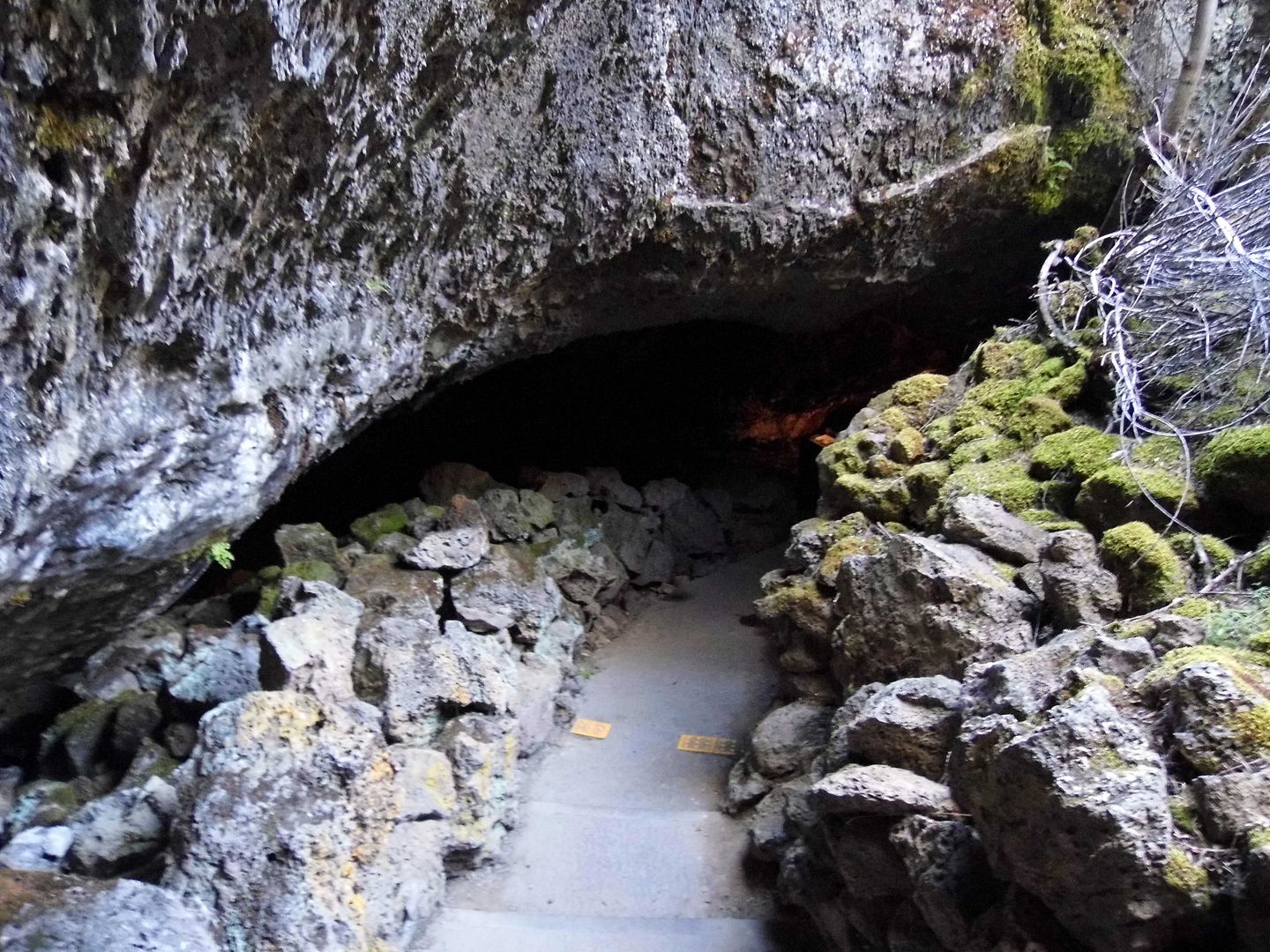 Formed by a basalt lava flow from Mammoth Crater, most of them are pitch black inside—a tourist gimmick now known as "The Twilight Zone."
What was left behind is now a kind of cast of the emptied lava flow—and the utter darkness provides shelter for bats, spiders, packrats and other troglophiles, and millipedes and other troglobites.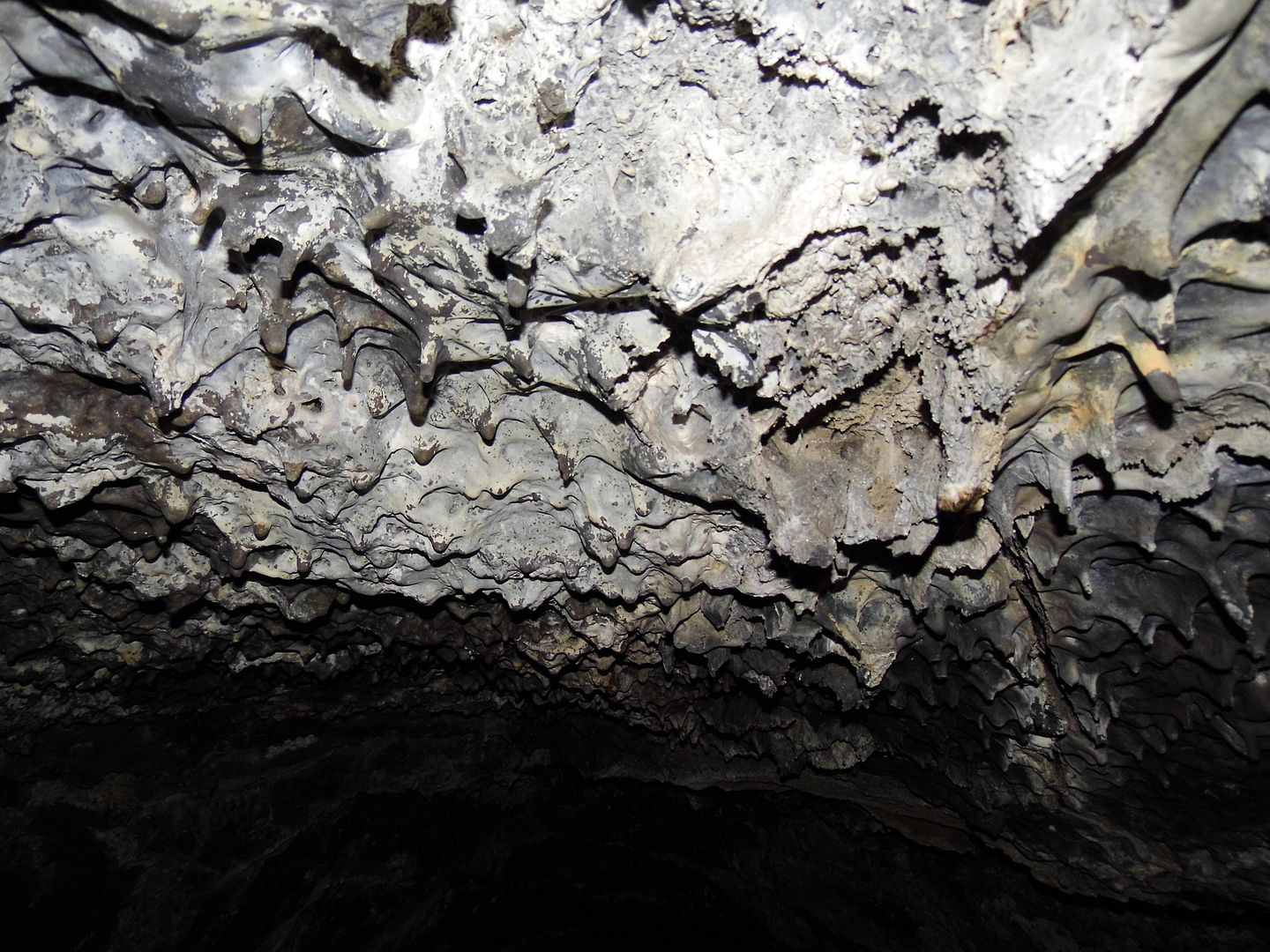 Many of the caves are tall enough to stand up in. Others require booty-scoots and belly crawls, hard hats and knee pads.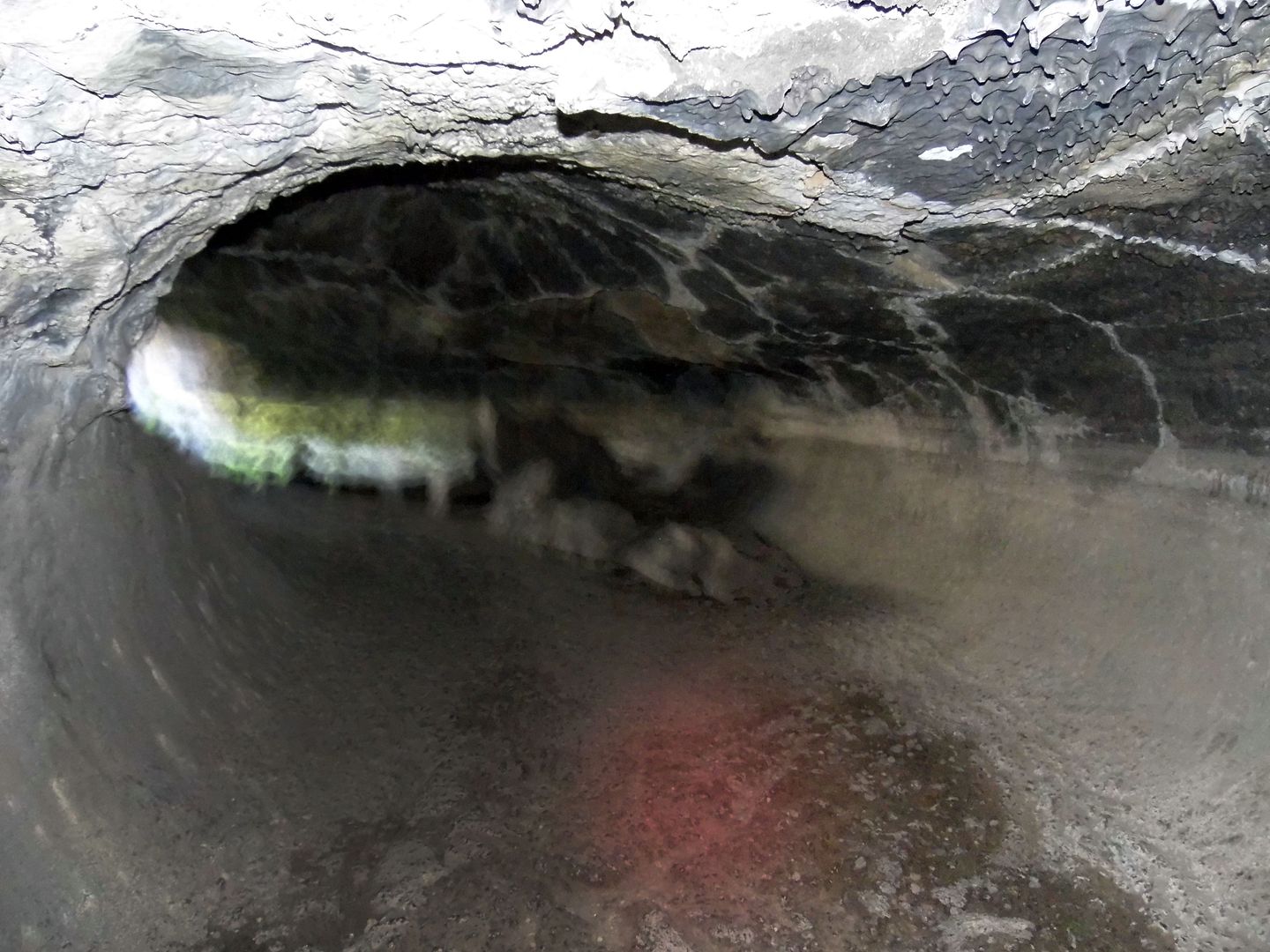 A permit (available at the visitors center) is required to enter the caves on your own—or you can take a ranger-led guided tour.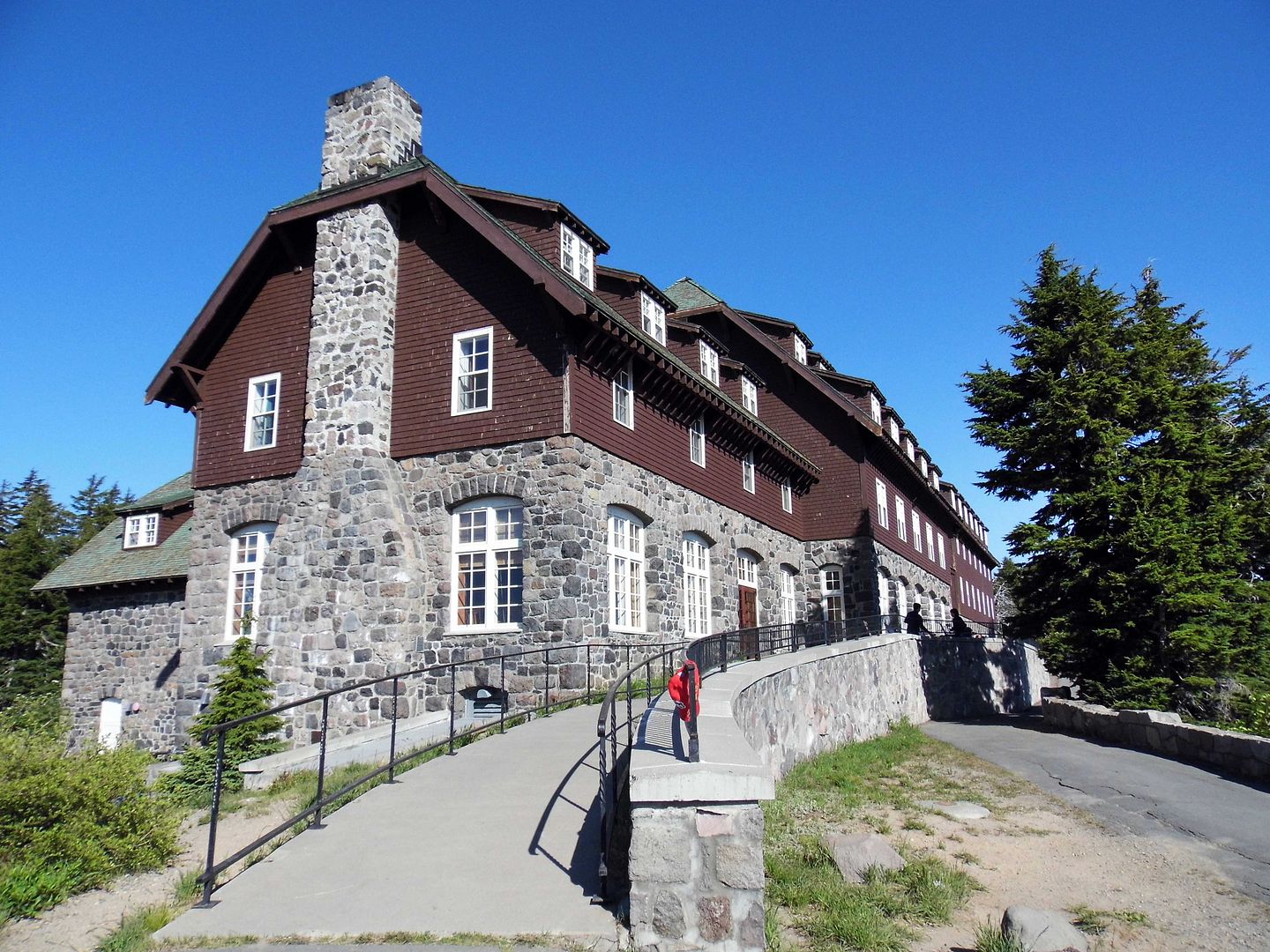 We reached the pinnacle of our journey along the Volcanic Legacy Scenic Byway—through its multiple volcanic centers with ongoing volcanic activity—after spending the night in Klamath Falls, Oregon, and heading west into Rim Village Historic District, the 32-acre tourist center of Crater Lake National Park.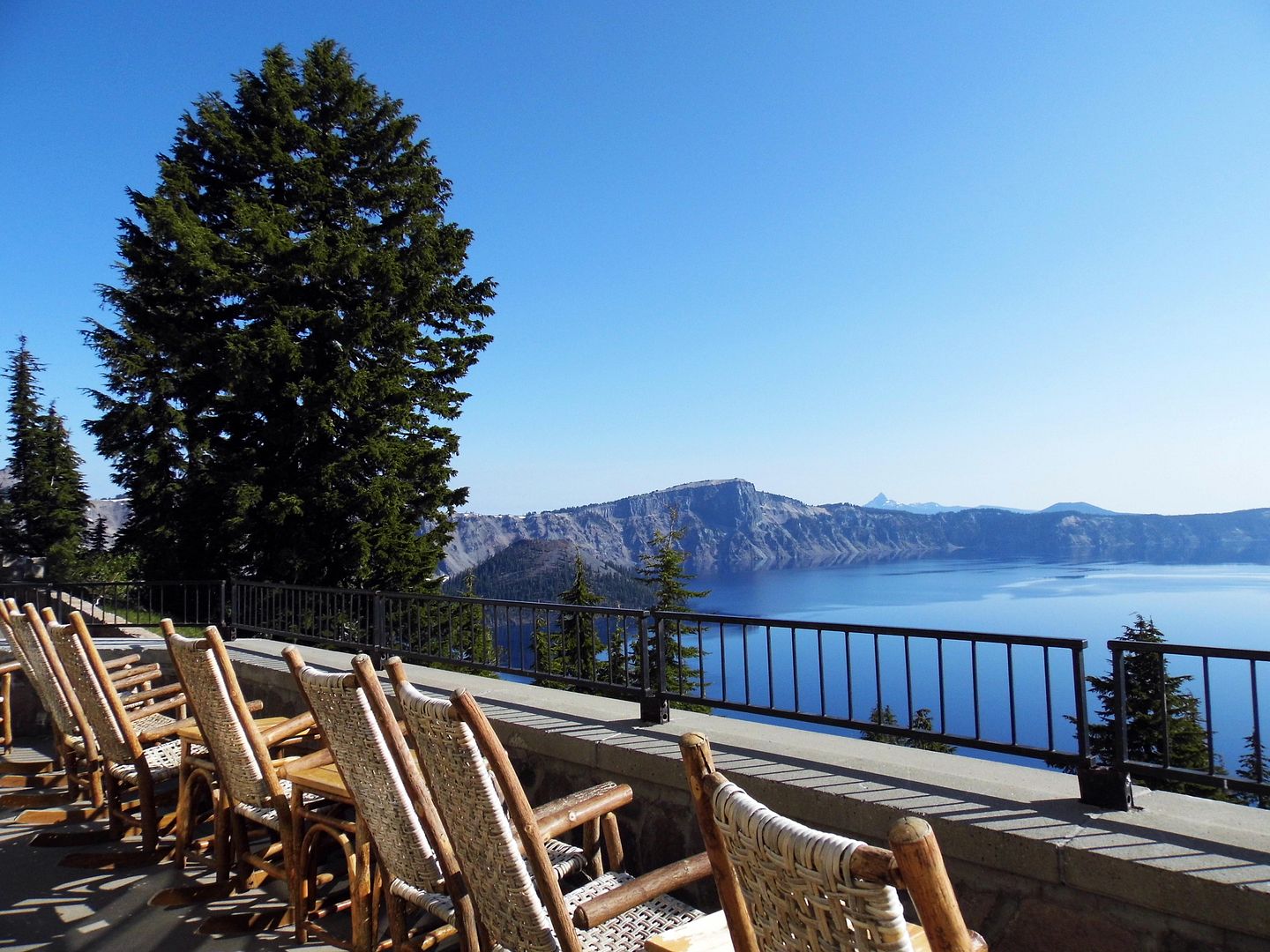 The historic and rustic Crater Lake Lodge (c. 1915) is located on the southwest rim overlooking Crater Lake, a deep basin (or caldera) that formed 7700 years ago from the eruption and subsequent collapse of the former Mount Mazama, once 12,000 feet high. It's the perfect spot to sit and marvel at the deep blue "lake," which is fed only by rainwater and snowmelt, no streams or creeks.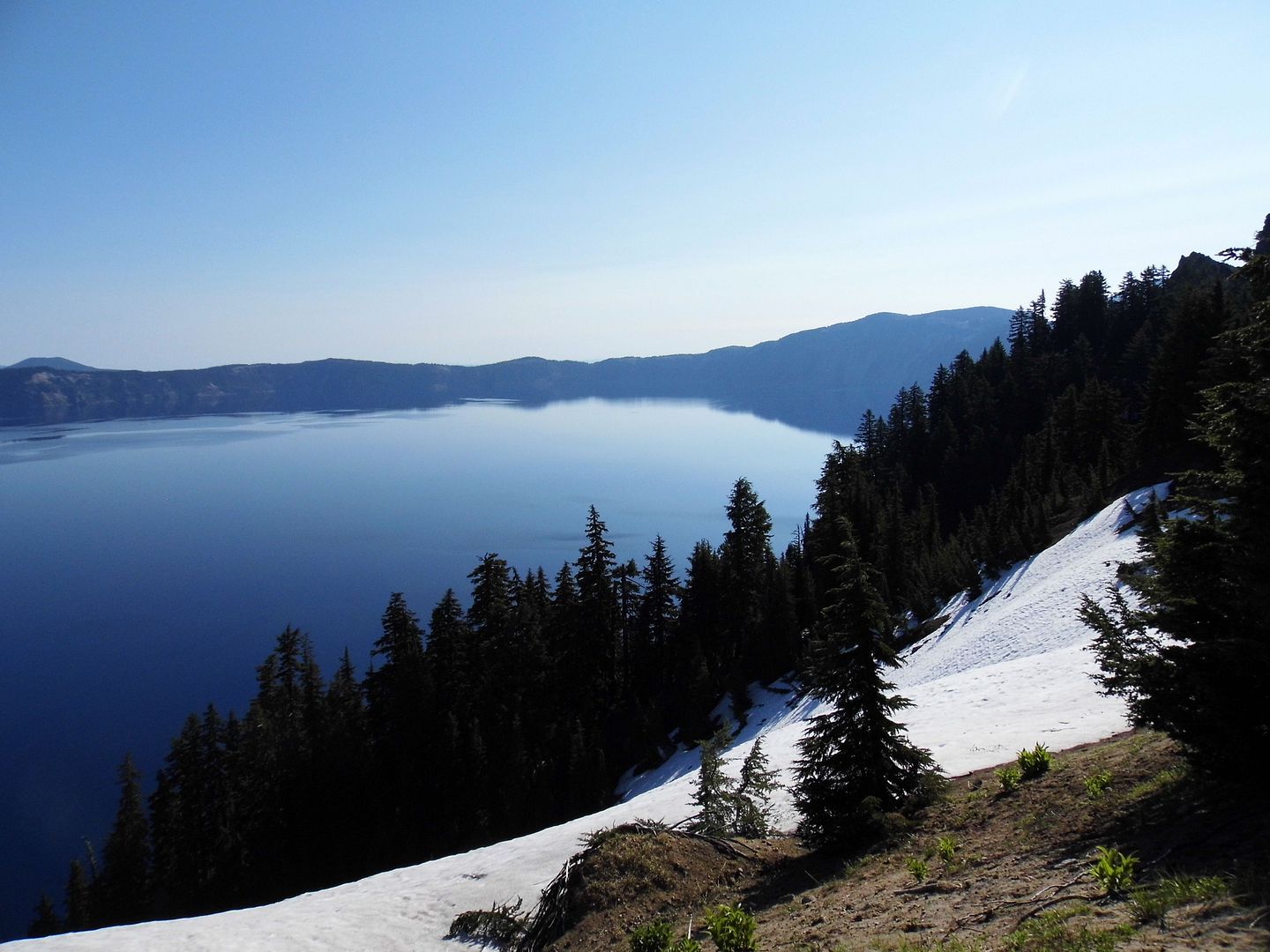 It was July, but at somewhere between 6000 and 8000 feet of elevation, there was still snow on the ground—from the 44 feet of snow that falls, on average, annually (though the record is 73 feet, which fell in the winter of 1932-3). As it's snowy eight months out of the year, I guess we shouldn't have been surprised.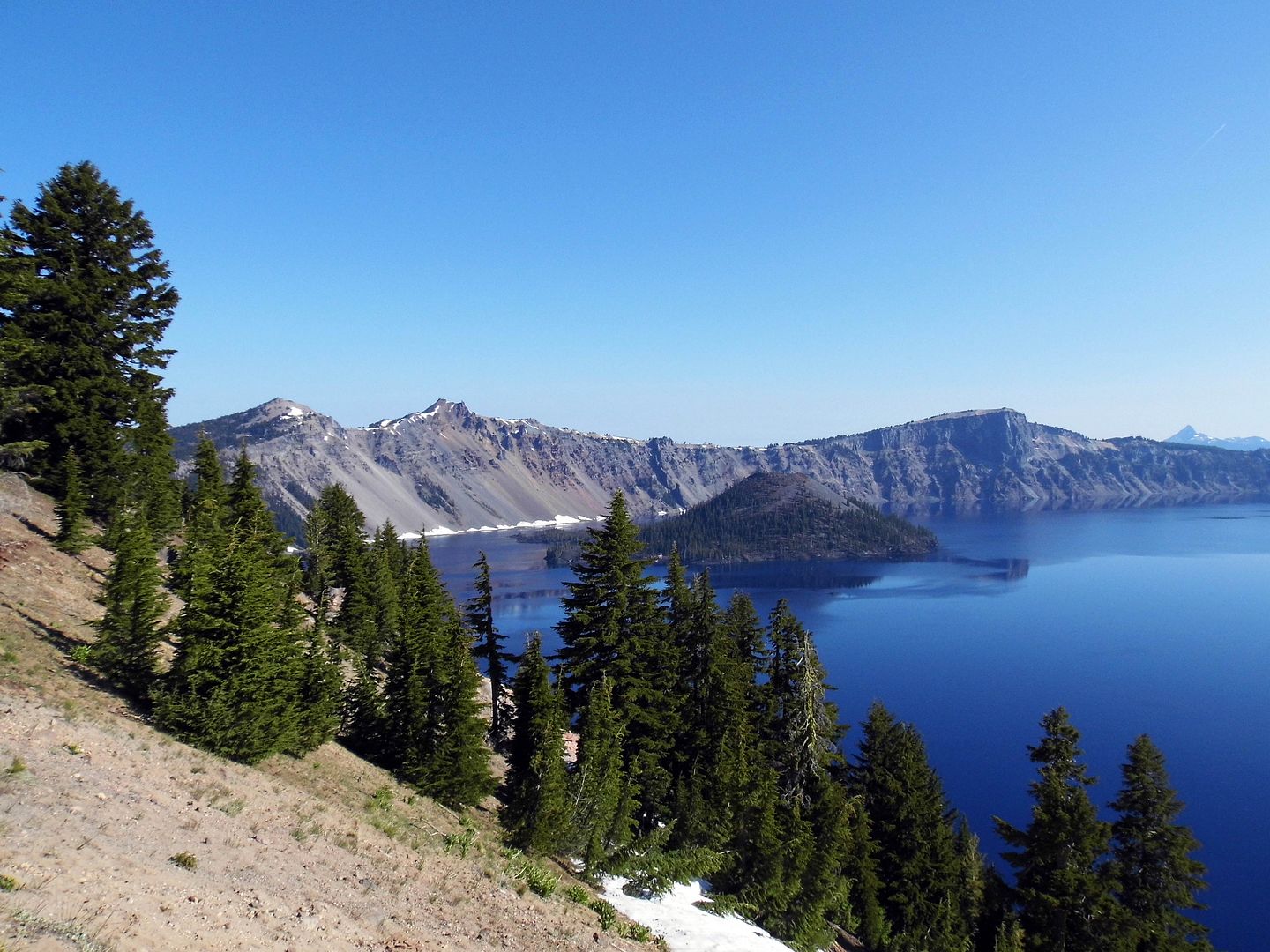 The lake first formed from the water of melting snow 7000 years ago. It wasn't until the 1930s that rotary snowplows allowed visitation to Rim Village in winter (though the NPS-owned Crater Lake Lodge is currently only open mid-May to mid-October). Around the same time, the Civilian Conservation Corps built the rest of the village's rustic structures, as well as walkways and landscaping.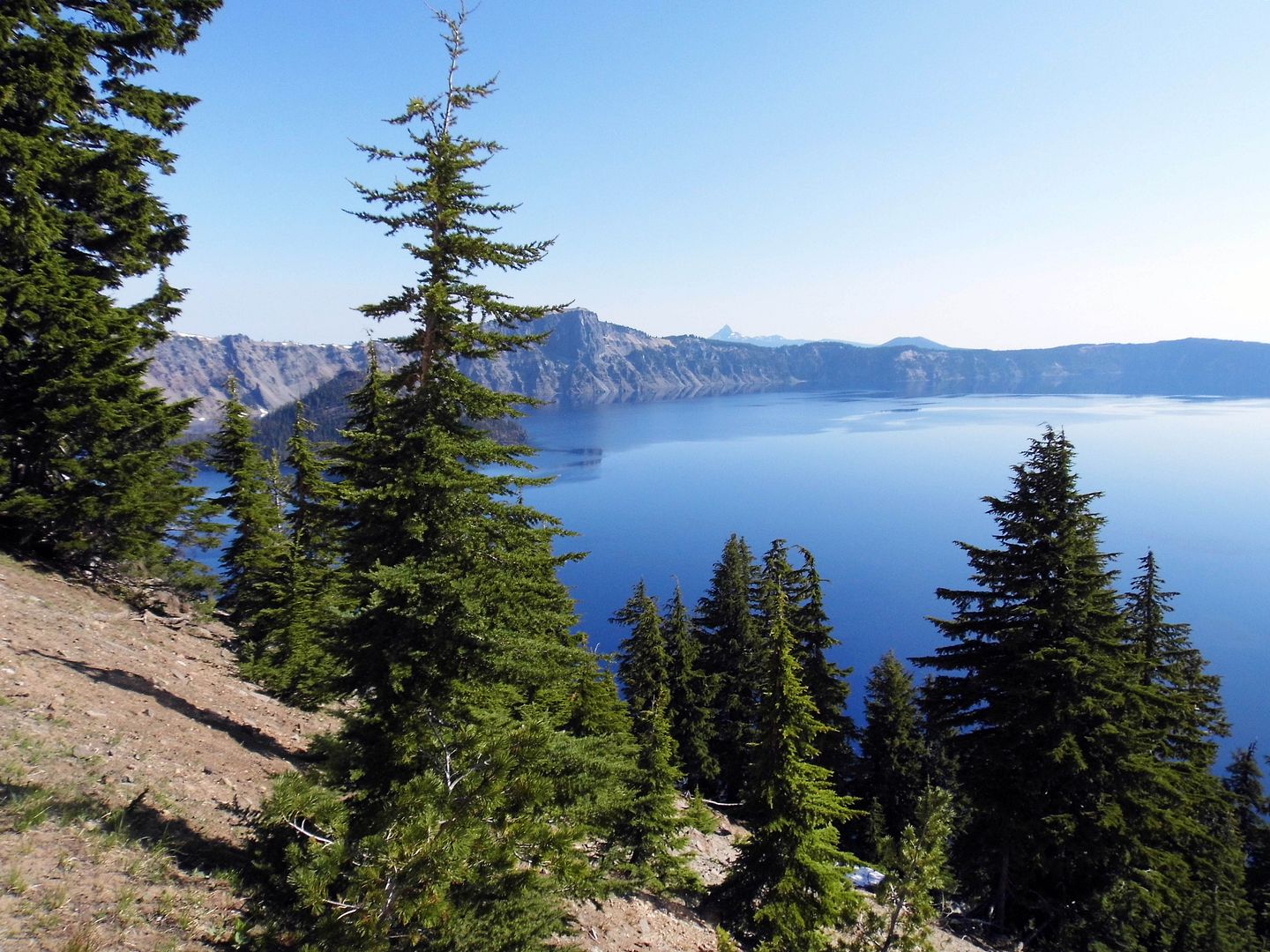 The green of the mountain hemlock trees make the lake look even
bluer
—though I suspect that the water isn't actually blue, but that its surface merely reflects the color of the sky.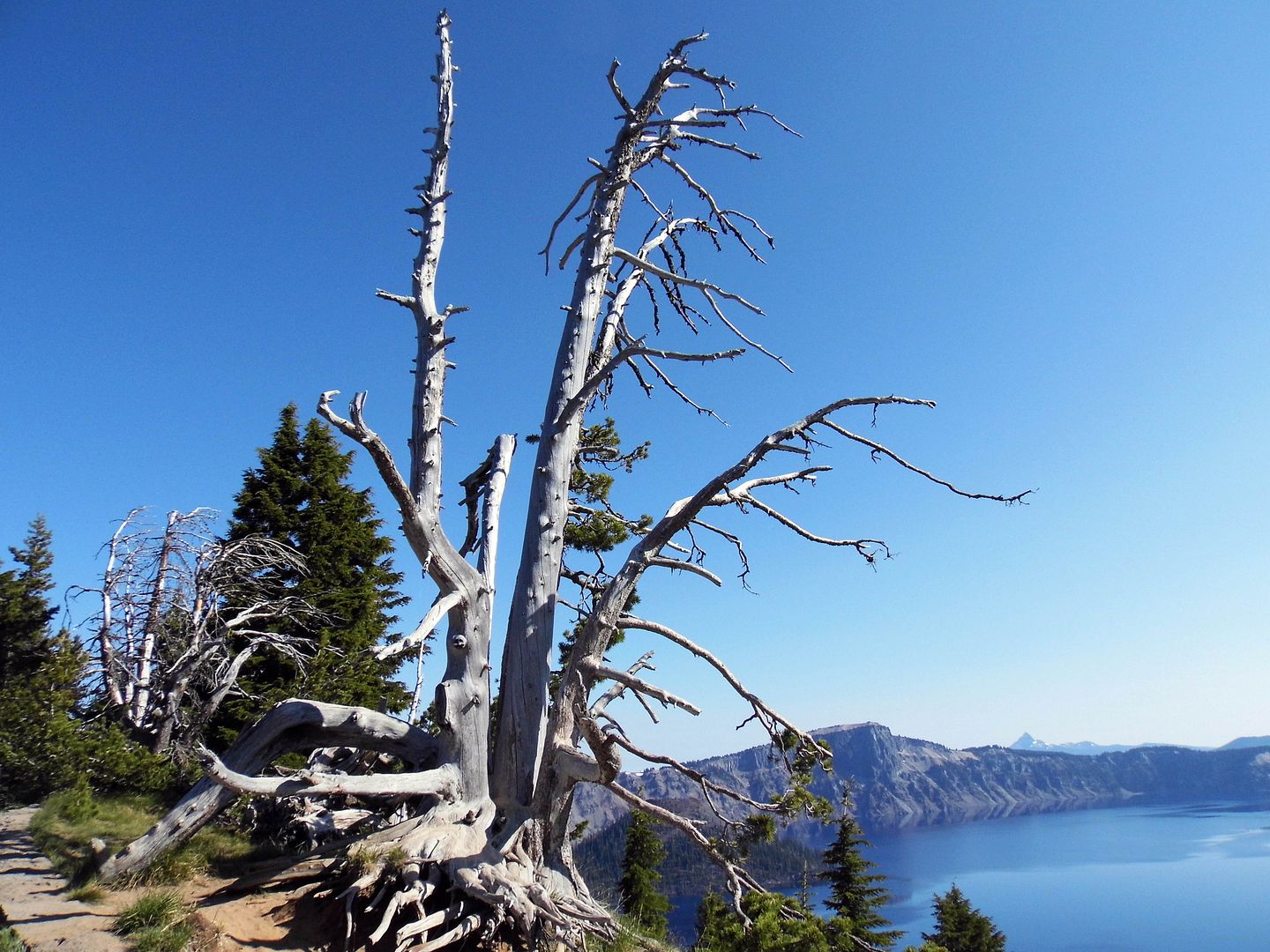 Even in the snags along the Rim Promenade, you'll find Clark's nutcrackers thriving and Steller's jays screaming their heads off.
The golden-mantled ground squirrels—whose striped bodies lead many to mistake them for chipmunks—take their sweet time coming out in the morning. But when they do, it's in droves.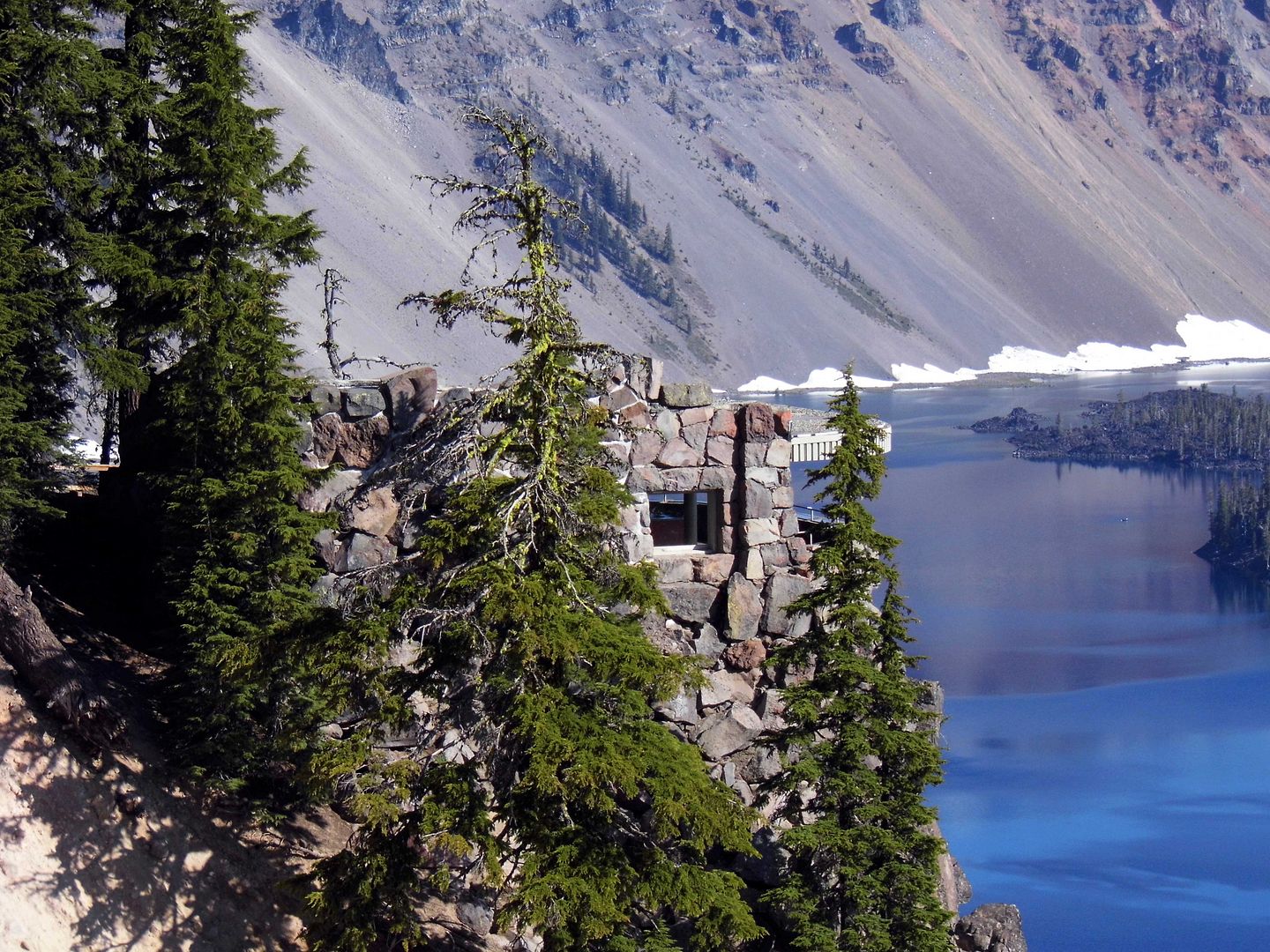 To get an even closer look at the lake, a flight of historic stairs leads to the Sinnott Overlook (c. 1931, a memorial to former Oregon congressman Nicholas J. Sinnott). Its open parapet directly faces Wizard Island, a 764-foot high cinder cone with a crater that's 300 feet wide and 90 feet deep.
During the summer, you can actually take a boat tour of Crater Lake and even to Wizard Island. However, the lake's
other
cone, Merriam Cone, is underwater—whether the depth is at its maximum of 1949 feet or its surface level drops a few feet from evaporation or seepage.
Either way, Crater Lake is the deepest lake in the U.S. and the second-deepest in North America (behind Canada's Great Slave Lake).
Something in me wants to cross its 5 miles in diameter, walk all 20 miles of its shoreline circumference (or at least drive the 33 miles of paved road around the perimeter).
I wonder what would happen if I jumped in and took a swim among the bull trout and salmon. (Fortunately, that's allowed.)
After all, another volcanic eruption could occur. The USGS considers the young volcano's threat potential to be "
very high
."
Only this time, it would be underwater.
Related Posts:
Alone in A Crowd, Naturally.
Photo Essay: Amboy, A Quintessential Ghost Town Along Route 66
A Last Resort
Is This the Geology and Geometry Of... The Devil?
Photo Essay: The Shrinking Southern Tip of the Salton Sea
Leave No Trace
Photo Essay: The Scenic Route, Nevada Edition