The
pandemic
has got me thinking about all the things I didn't get to do before they got shut down.
Of course, there will
always
be something I'll have missed out on—but it's particularly painful to actually have some time on my hands and not be able to spend it in the ways that I want to.
One of the events that's been on my mind lately is the Steam Railfest, hosted by The Santa Clara River Valley Railroad Historical Society at the heritage railway in Fillmore, CA known as the Fillmore and Western Railway Co.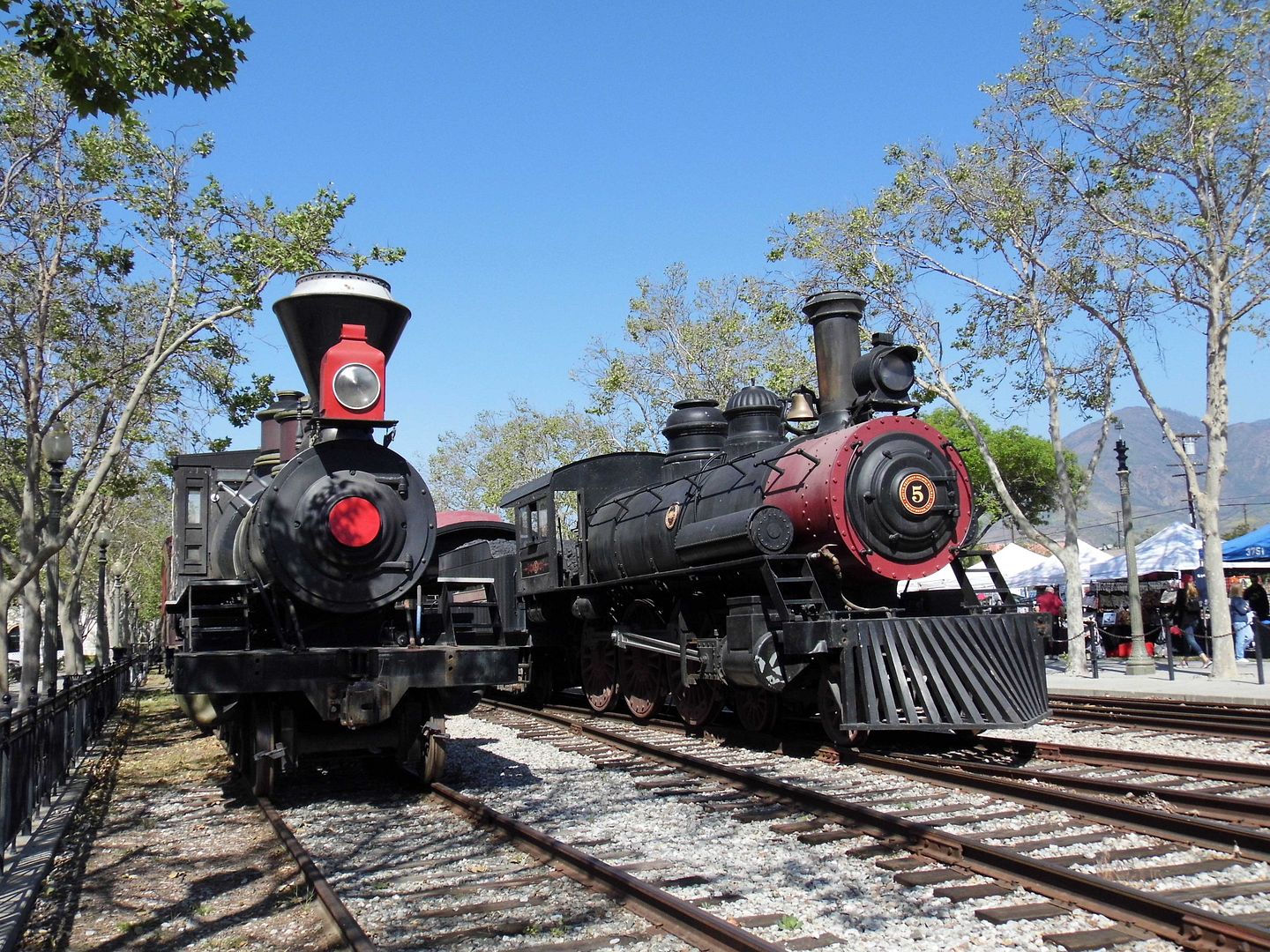 Also known as the home of Hollywood's "Movie Trains," FWRY acquired much of its rolling stock fro movie studios like 20th Century Fox,
MGM
, and
Paramount
—and then turned around and started charging the film industry to shoot some of those very same trains, which it operates along Southern Pacific Railroad's Santa Paula Branch, which runs through the Santa Clara River Valley.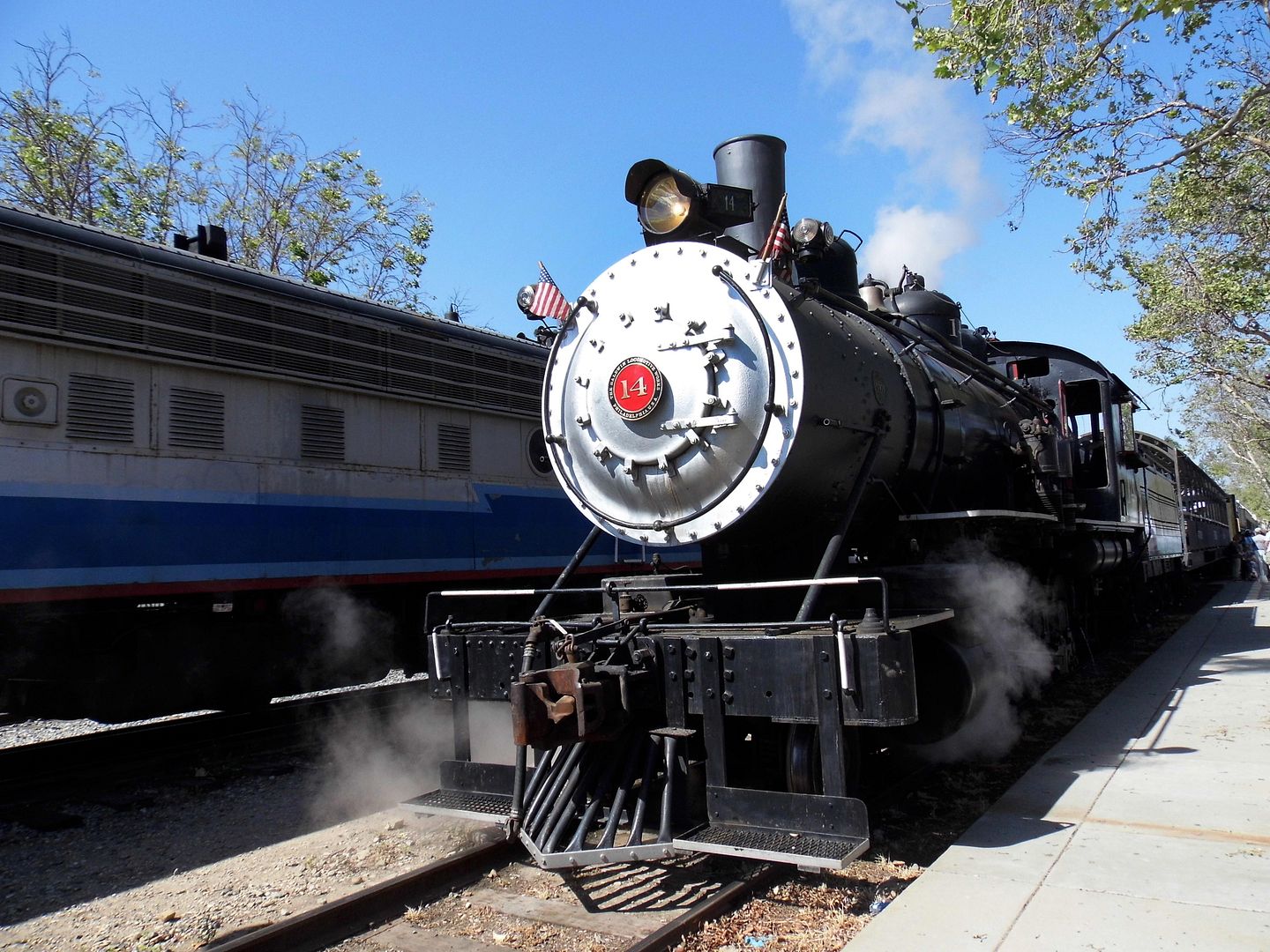 Back in 2018, I got to take a special ride on a vintage train pulled by Engine #14—a Baldwin 2-8-0 "Consolidation" type steam locomotive originally built in 1913 for the Duluth and Northeastern Railroad.
After FWRY acquired #14 from Dodge City RR in Dodge City, Kansas in 1999, its restoration involved a a fuel-oil conversion—that is, converting it from its original fuel source of burning coal to burning fuel oil, both of which can create steam to power the engine.
It once again ran under steam in 2010—for the first time in 50 years.
Of course, I'd ridden some of FWRY's trains before, but not all the way up in the front of an open-air passenger car...
...in the face of the steam and smoke that billowed in white and black against the blue sky.
On that spring Saturday two years ago, I'd double- or triple-booked myself, in typical fashion...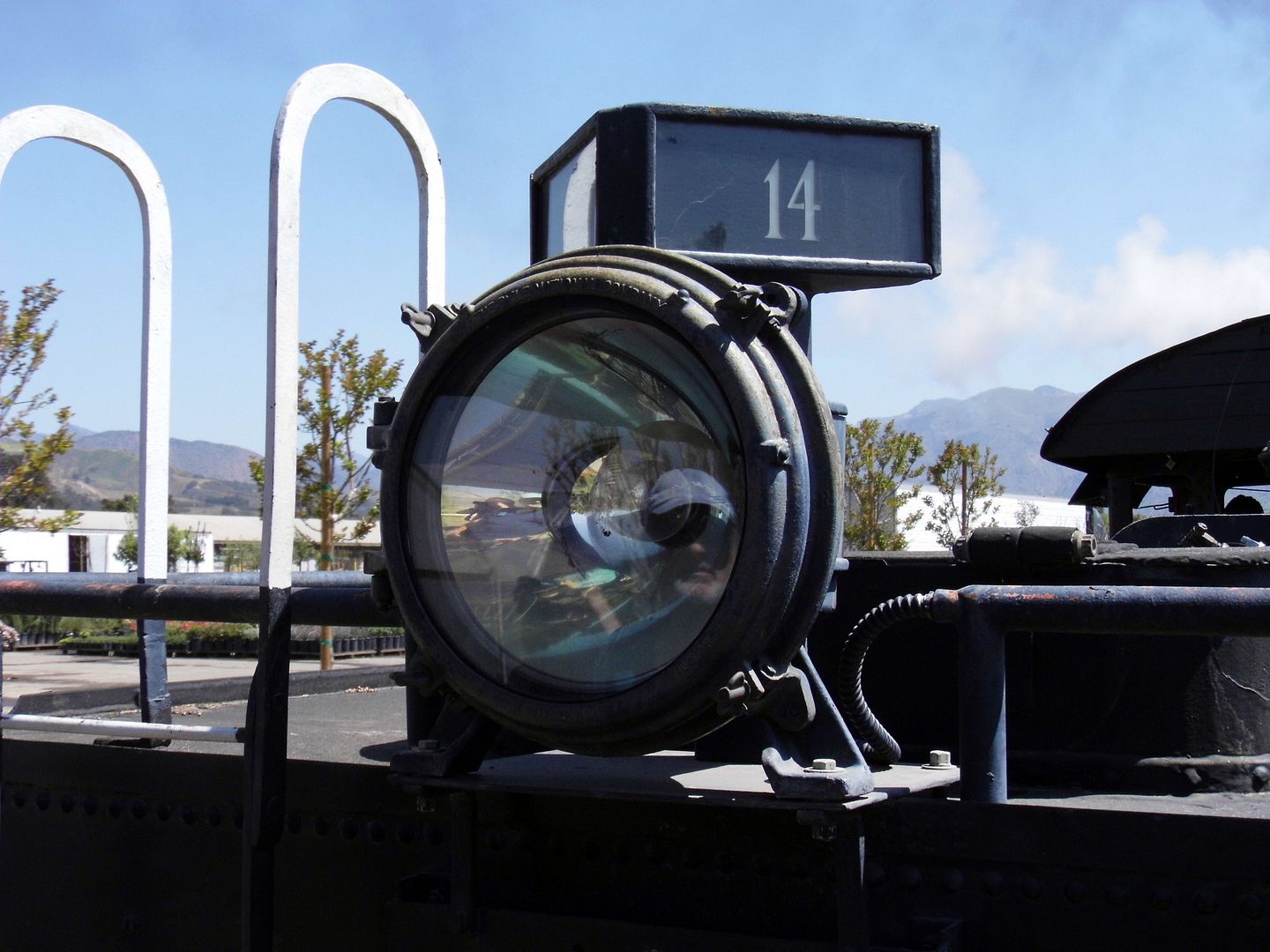 ...so I couldn't enjoy everything that the Steam Railfest had to offer.
I didn't have time to take any of the
caboose
excursions.
And I also missed out on a tour of a historic roundhouse—something for which I planned to return the next day. But when that next day came, I was too tired to drive all the way back to Ventura County—and I told myself I'd just attend Steam Railfest 2019 to cross it off my list.
Well, wouldn't you know that Spring 2019 came and went without much thought about Steam Railfest. But
this
spring, when things started to shut down, I realized—
Oh no, I'm probably going to have to wait until 2021 to complete my experience
.
Consider it added to the growing list of "to-dos" for next year.
In the scheme of things, this is all inconsequential. I know that.
But I already lost
so much time
in my early years. It's kind of terrifying for me now, at this stage, with my life already half over, to have just
gone off the map
.
Even if my 2020 calendar had stayed filled, it would've felt like I was running out of time—that there would be no way I could possibly do all the things I wanted to do.
Now, I'm just grateful for
any
chance I get to do
anything
new or interesting.
And I'm kicking myself for those days and nights I took off because I was feeling burned out and exhausted.
Now I'm burned out and exhausted over doing nothing—or, at least
not nearly enough
.
Maybe
now
is the time I can start learning how to forgive myself.
And get some rest.
Related Posts:
Photo Essay: Last Chance Weekend Scenic Excursion, Fillmore to Santa Paula