I thought I'd been to Fosselman's once before, in 2016.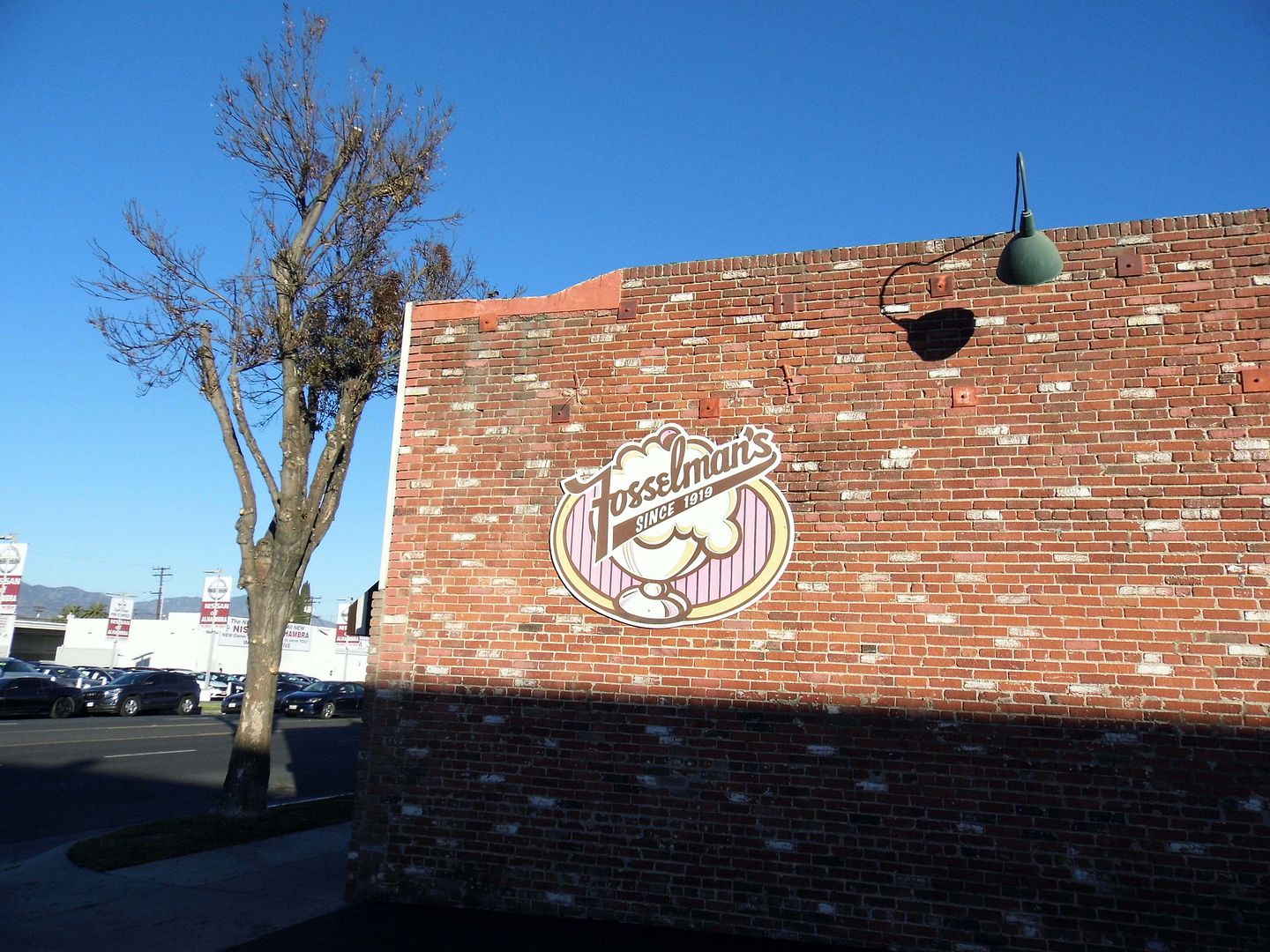 But when I supposedly returned this December, just over four years later, I had the strong feeling I had
not
been there before.
So which historic ice cream parlor had I visited back then? Farrell's?
Well, no sense in splitting hairs now—even though I missed Fosselman's 100th anniversary in 2019. At least I got there.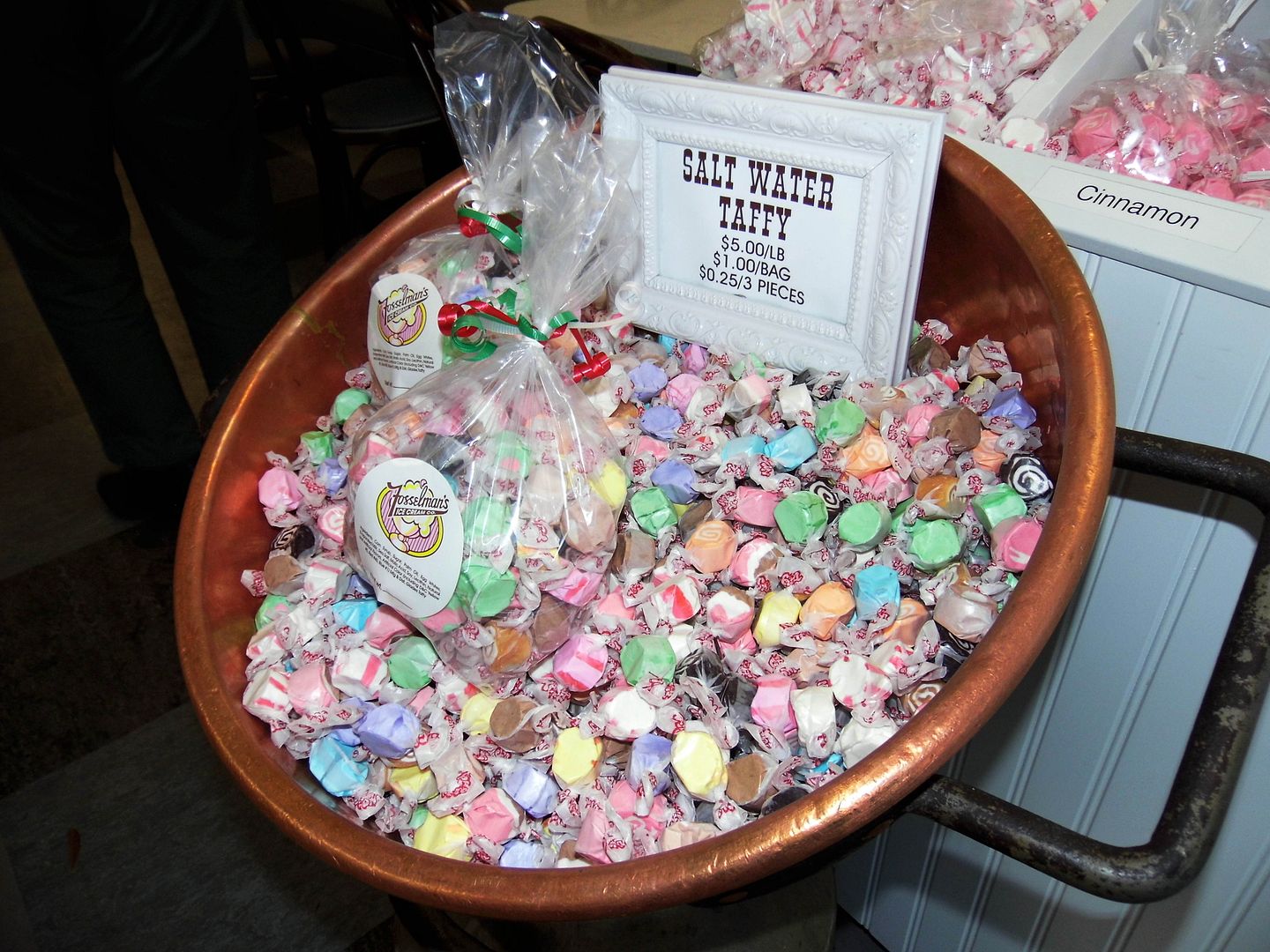 I'm not the biggest
ice cream
fan around, certainly not in the winter—though I find old school soda fountains and such parlors appealing for their historical value.
Fosselman's—the town of Alhambra's self-proclaimed "Emperors of Ice Cream"—was founded in Iowa in 1919 by Christian Anthony Fosselman, the youngest child of a German immigrant brewmaster. He relocated to Pasadena in 1924 and arrived in Alhambra in 1941.
Although at one time there were several retail and restaurant locations, the Alhambra outpost (a circa 1905 building, also the location of the Fosselman Creamery Company's production facility) is the last to survive.*
Third-generation Fosselman brothers Chris and John currently run the business and have evolved their menu of flavors over time to accommodate the local community—particularly as the population of the San Gabriel Valley has shifted to include more Asian immigrants and their Asian-American descendants.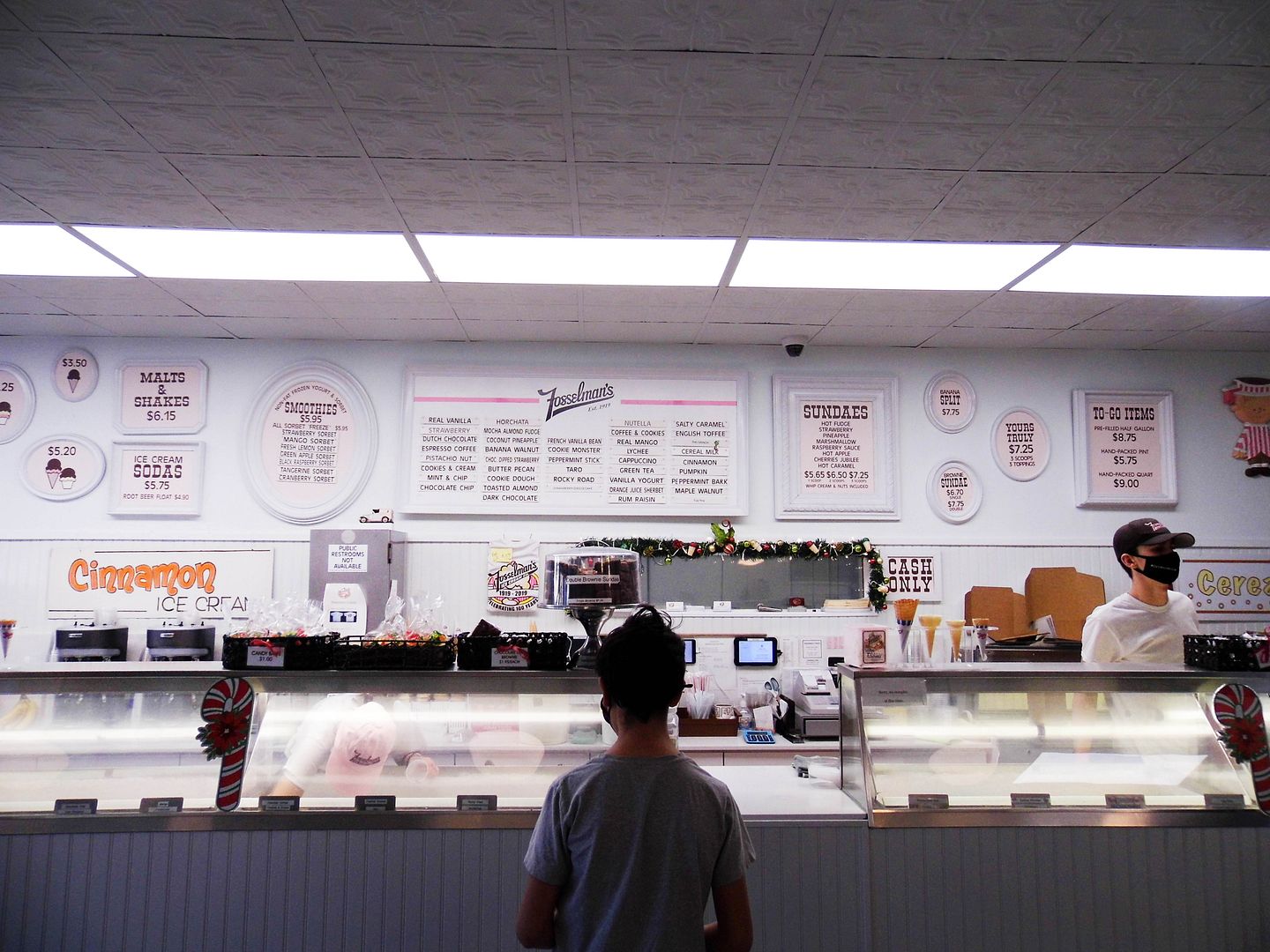 The selection can be quite overwhelming—though you can be sure that you'll find the finest Tahitian vanilla, Dutch chocolate, and Real California Milk from a Chino Valley dairy that's also family-run.
Fortunately, I was there to make my spirits bright with one of Fosselman's holiday-themed specialty flavors. Since I couldn't choose between "The Grinch" (green mint with chunks of cake) and "Peppermint Bark," I got a sundae with both of them in it.
And it was glorious.
So maybe I'll go back for their summertime flavor specials, like sweet corn or watermelon sorbet.
Or their pumpkin-flavored ice cream in October.
After all, Southern California can boast year-round ice cream weather (mostly).
*In 2019, brother Mike Fosselman opened The Ice Cream Shop in Glendora.
Related Posts: