Ever since Southern California went back on lockdown—hardcore—in November, I've been trying to reclaim the amusements that kept me going early on in the
pandemic
.
All the tiki bars and restaurants may be closed for
COVID-19
—but at least the tiki-themed car wash in South Gate, California is open for business.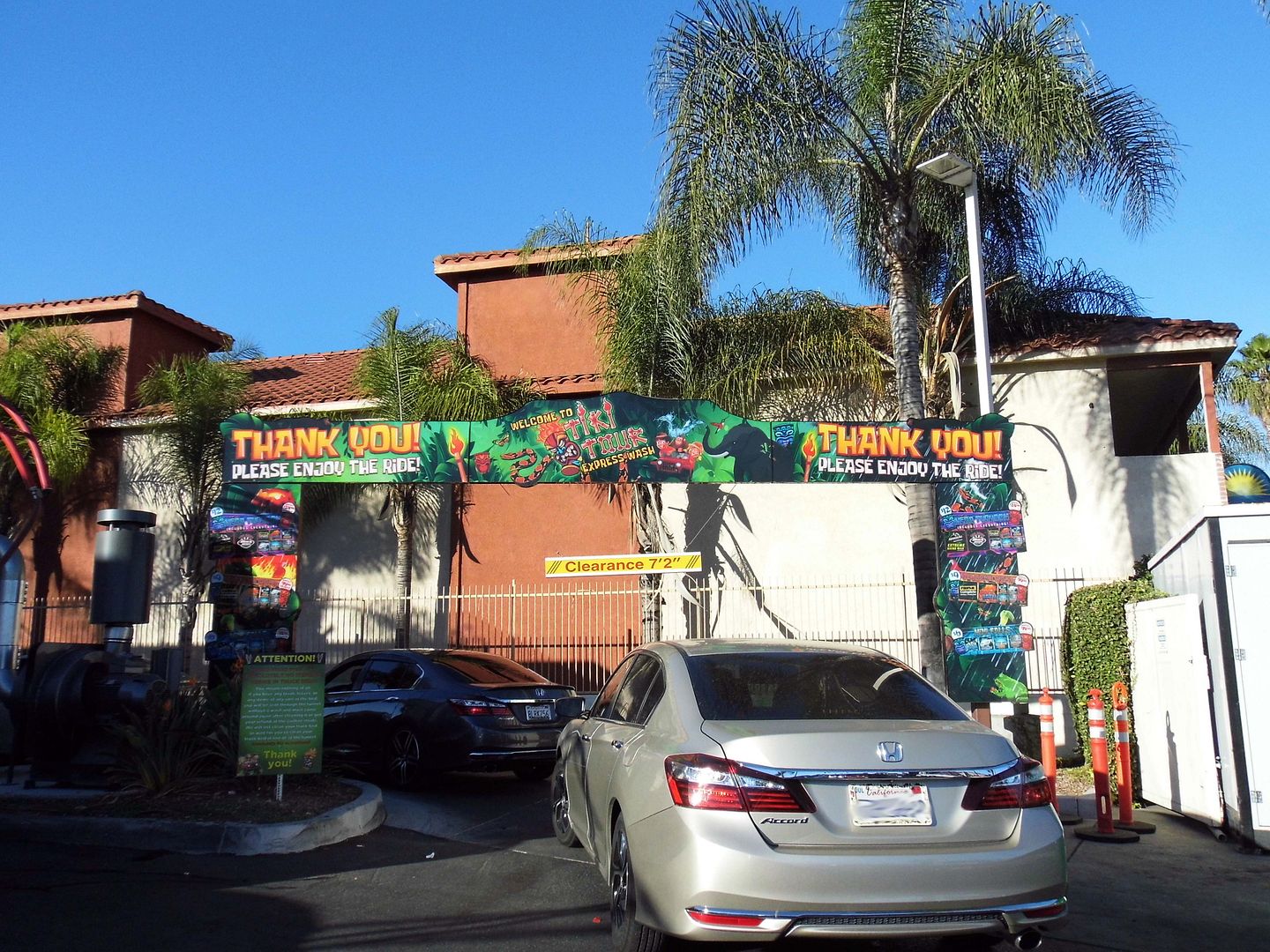 Located southeast of Los Angeles in the "Gateway Cities" region—which also includes the cities of
Paramount
,
Downey
,
Santa Fe Springs
,
Bell Gardens
, and more—it feels appropriate for South Gate to have a car-themed attraction, as it was once home to a GM automobile plant called South Gate Assembly (which closed in 1982).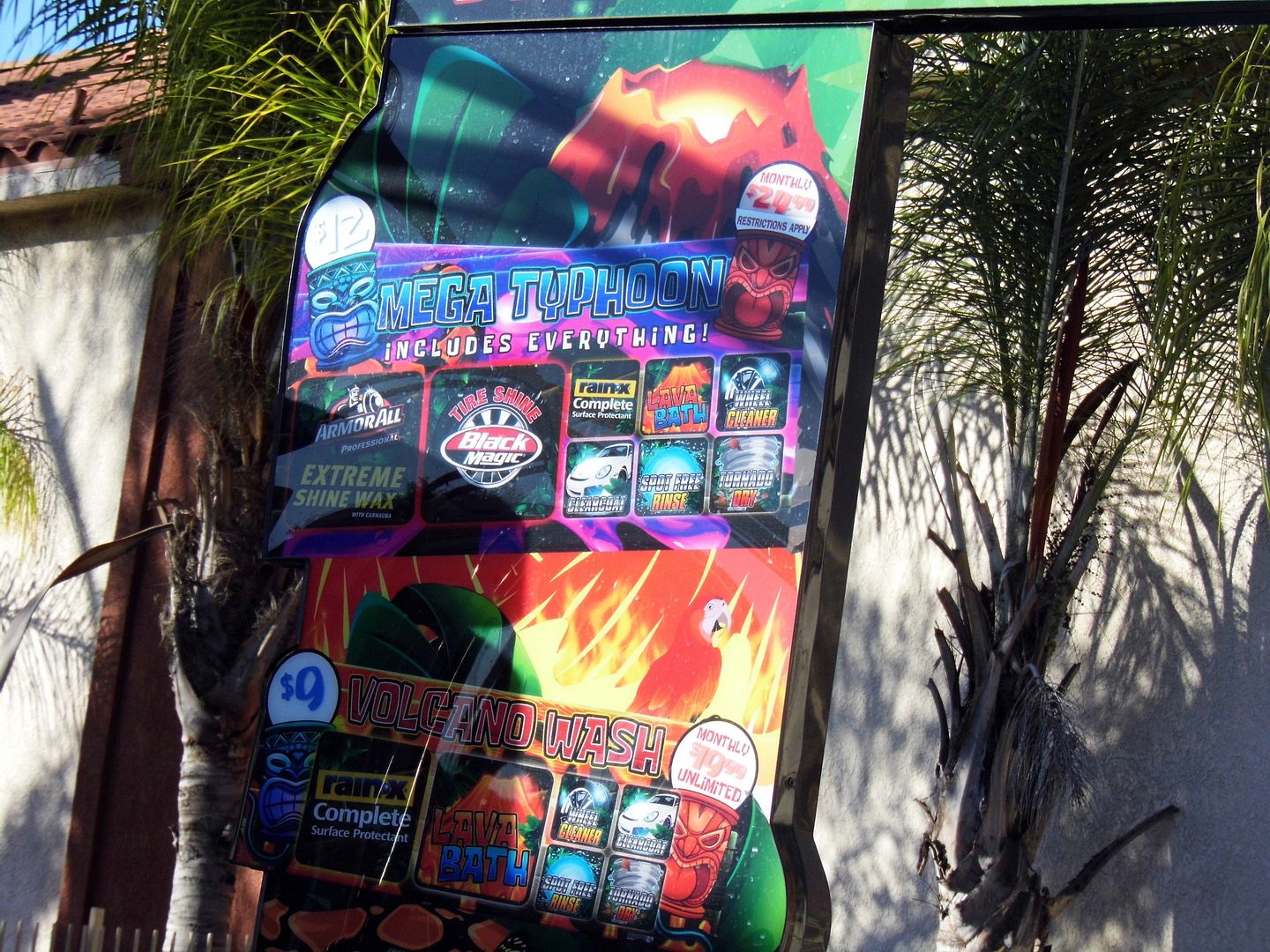 South Gate is, however, incredibly far from any tropical place that might experience a "mega typhoon" or volcanic eruption.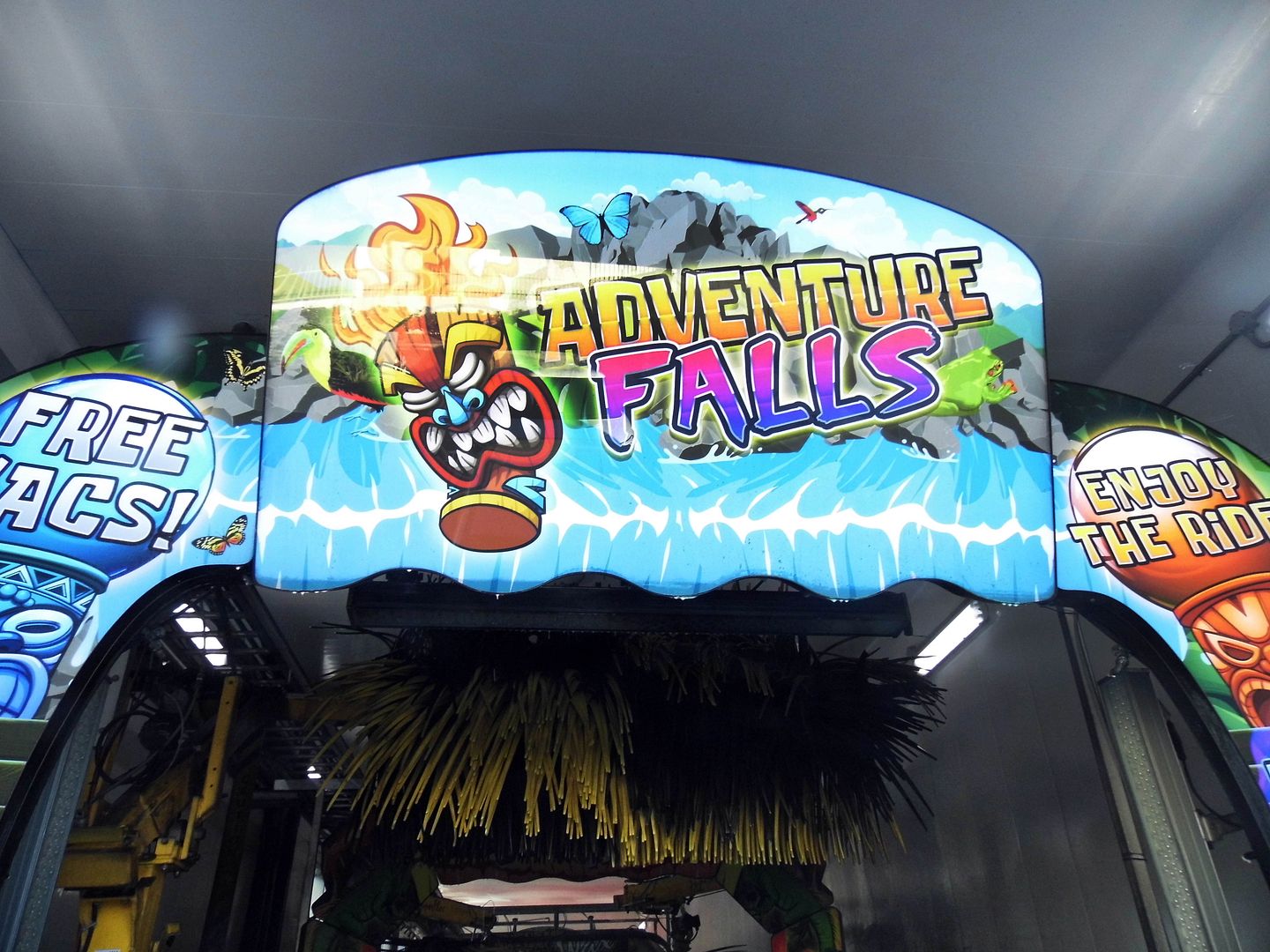 But in true theme park style, Tiki Tour Express Wash patrons are invited to "enjoy the ride" through the tunnel...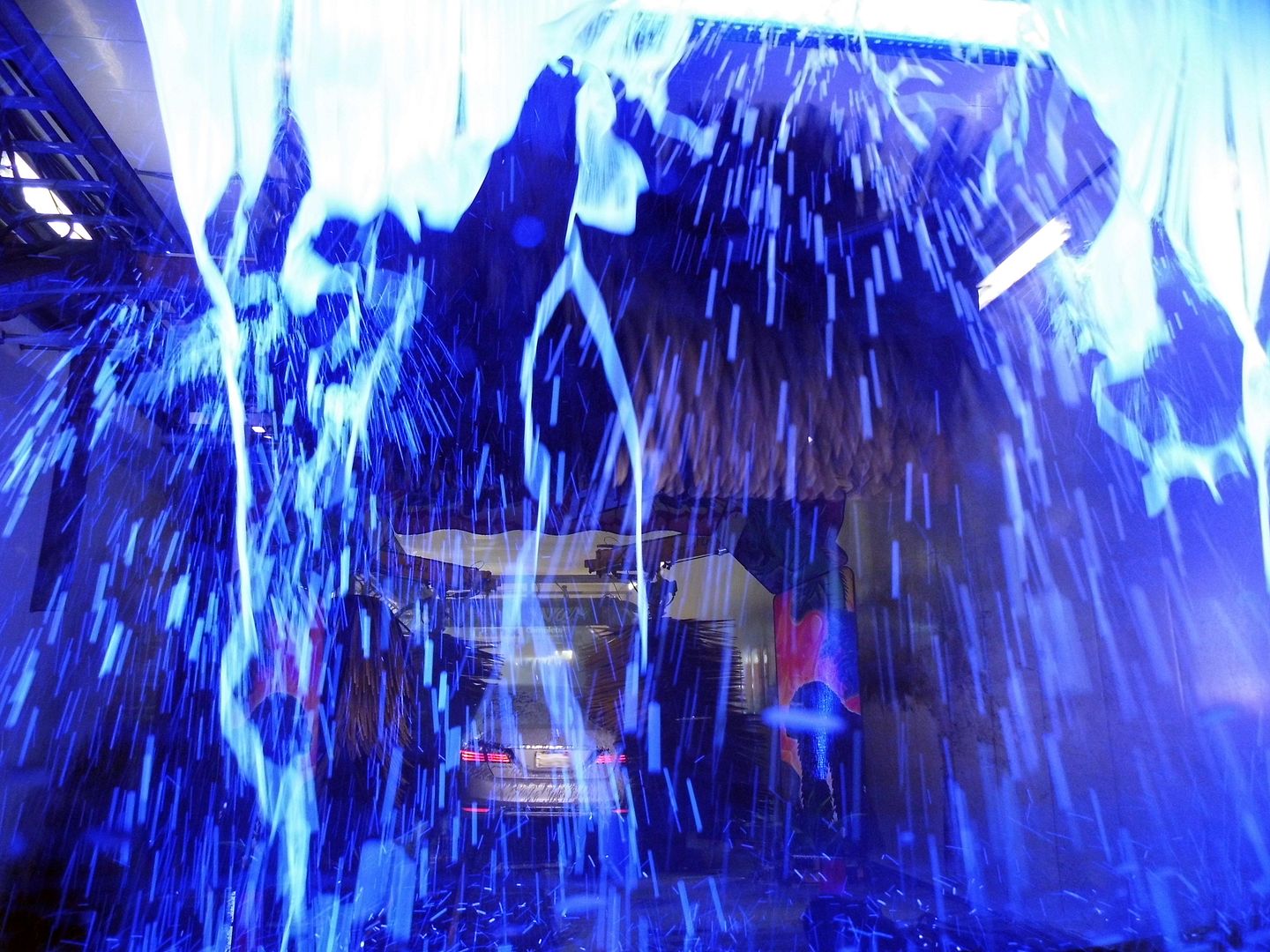 ...with its preternaturally blue waterfalls that are so blue, in fact...
...they practically beckon you to dive right in.
Instead, you drive right through the foaming lava bath...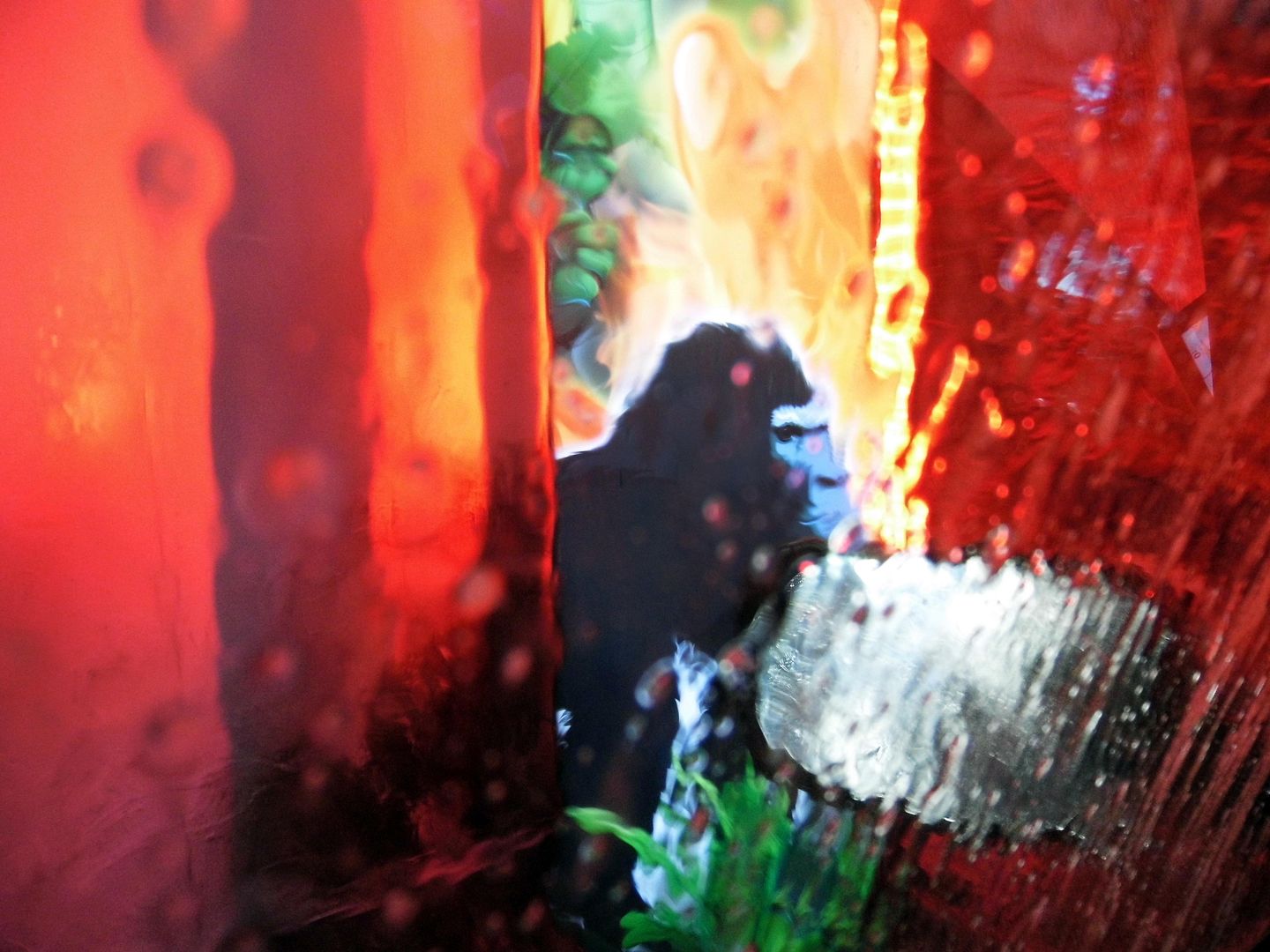 ...catching a glimpse of a stoic gorilla waiting in the wings.
Of course, it's not a real lava flow.
Thankfully, I was just there for the wash and not to become molten.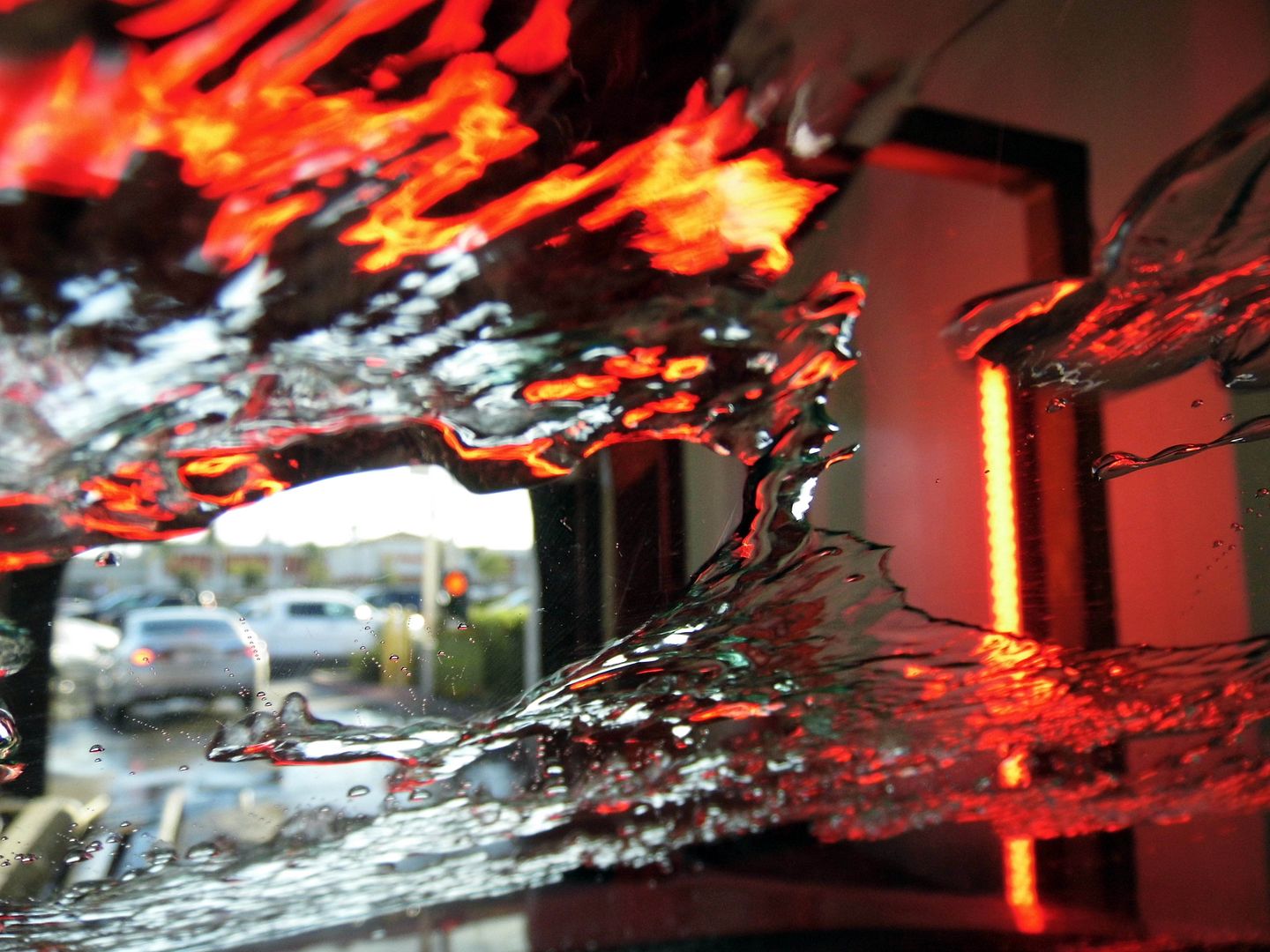 And as the tornado-force winds blew my washed car dry, I giggled as I always do, entertained to no end, momentarily forgetting about all the places I love that I can't go to right now.