Adapted from my KCET.org article "Best Drive-Through Adventures in Modern-Day SoCal"
If there was ever any question before, it's now been unequivocally confirmed by the
coronavirus pandemic
that donuts are essential.
And none of SoCal's donut shops are more thrilling than the one where you can drive through the hole of a larger-than-life donut!
The Donut Hole—now a living relic of a defunct donut chain—has been in continuous operation in La Puente, in the San Gabriel Valley, since 1968.
It's one of the few remaining examples of
"programmatic" architecture
—or a building shaped as the object it's selling.
In this case, that means a donut.
The genius of The Donut Hole is that you don't just drive through
one
giant fiberglass donut — but
two
, connected by a tunnel.
The design of this particular behemoth of baked goods has been credited to the architectural trio of John Tindall, Ed McCreany, and Jesse Hood.
While they designed a take-out window for easy walk-up access, alongside the exterior of that tunnel...
...the pedestrian experience can't compete with lining up in your car and waiting your turn to enter the hole.
Upon entry, you can already start to smell the raised dough and the glaze...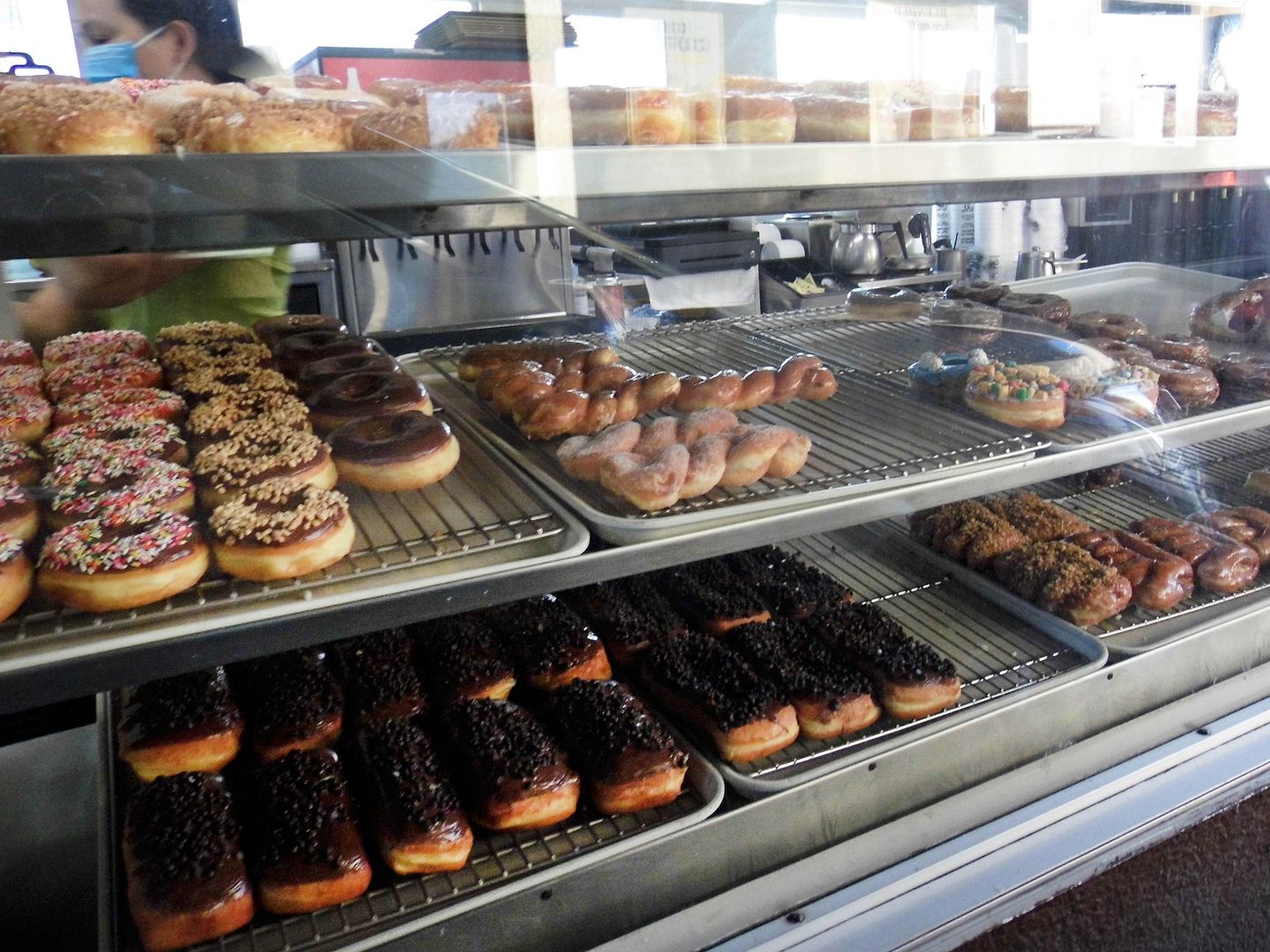 ...and as you creep forward, you catch glimpses of what's fresh...
...like maybe an apple fritter or a jelly, or one of the more modern additions to the menu, like one that's topped with cereal...
...which means, of course, that it can be both breakfast and dessert.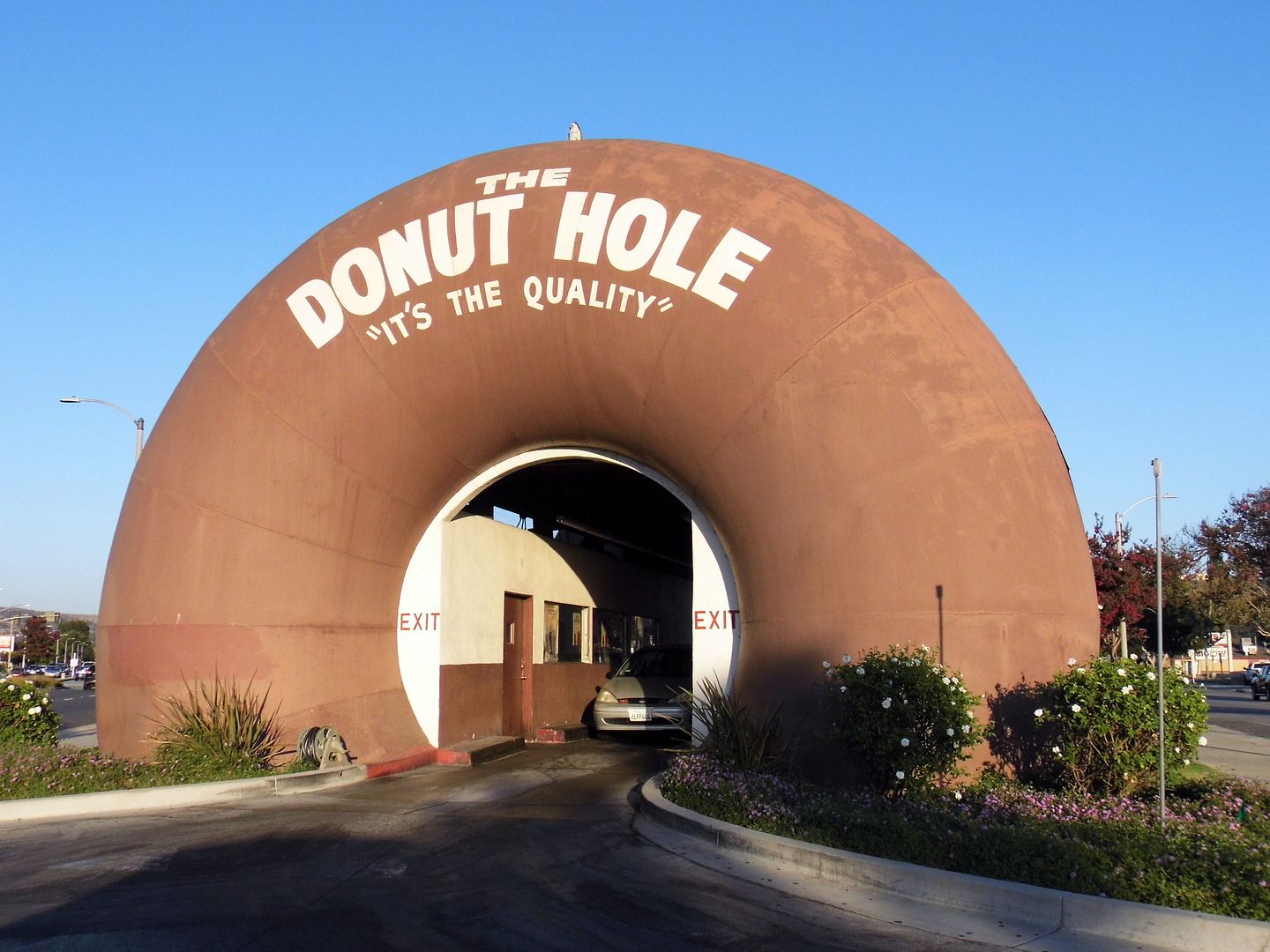 I may be easily amused, a trait that's well-suited for surviving the pandemic—but I've
always
found The Donut Hole amusing, at least since I first drove through it in February 2013.
And now, I'm grateful for the opportunity to return (
twice!
) during the pandemic and take a closer look. I never seemed to have time before.
But now with lots more time on my hands, I'm trying to spend it in delicious frivolity—while I still can.
Related Posts:
Pandemic Amusements: At the Drive-In, On a Former Cornfield