In the entire Inland Empire of Southern California, the California Theatre is the only movie palace of its kind that remains. (Especially now that the Fox Riverside has been given a major makeover, though it was never as "palatial" as the California.)
Located basically a block away from where Route 66 runs through the city of San Bernardino's commercial core—and built as a vaudeville stage and movie palace in 1928, just two years after the "Mother Road" was first established—the California Theatre is perhaps best known for hosting the last performance of Will Rogers (a fundraiser for Salvation Army) before perishing in a plane crash in Alaska in 1935.
Back then,
San Berdoo was just a "railroad town"
—but the theater itself was grandiose enough to book not only Rogers, the "poet lariat" who performed roping tricks while he shared his musings on politics and modern society, but also early test showings of such major Hollywood productions as
The Wizard of Oz
.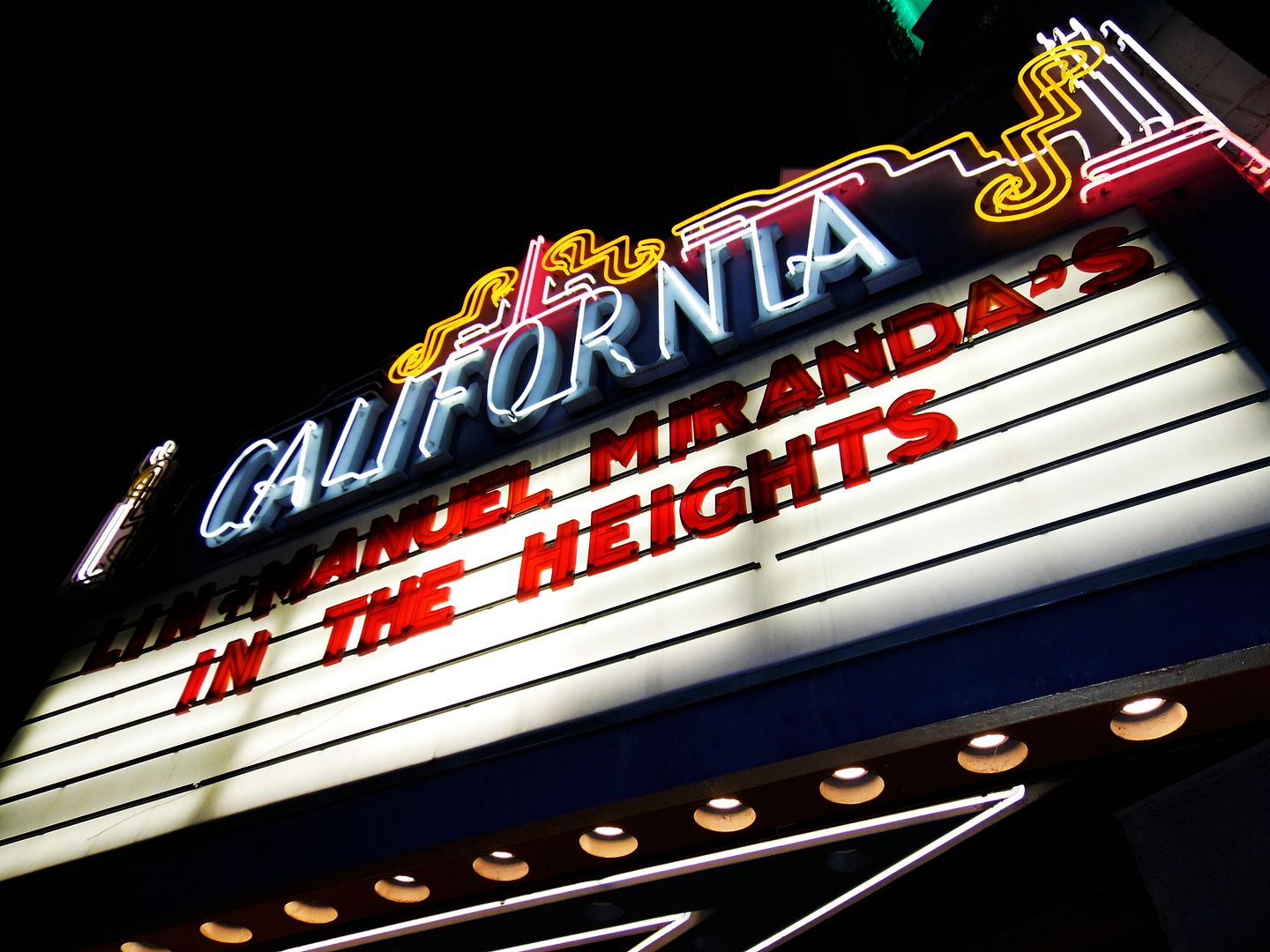 Fortunately, MGM execs (including Louis B. Mayer) came out east to attend the test screening—and as a result, the song "Over the Rainbow" didn't end up on the cutting room floor.
That was 1939. Will Rogers had already been gone for four years by then, though his ghost might've never really left the theater—or San Bernardino. After all, he'd joked about being able to do a better job as the city's mayor by phoning it in from Los Angeles than most politicians who occupy their offices full-time.
Shortly after his death, people started referring to Route 66 as Will Rogers Highway—though it wasn't officially dedicated as such (at least between his home state of Oklahoma and the Los Angeles terminus at Santa Monica) until 1952.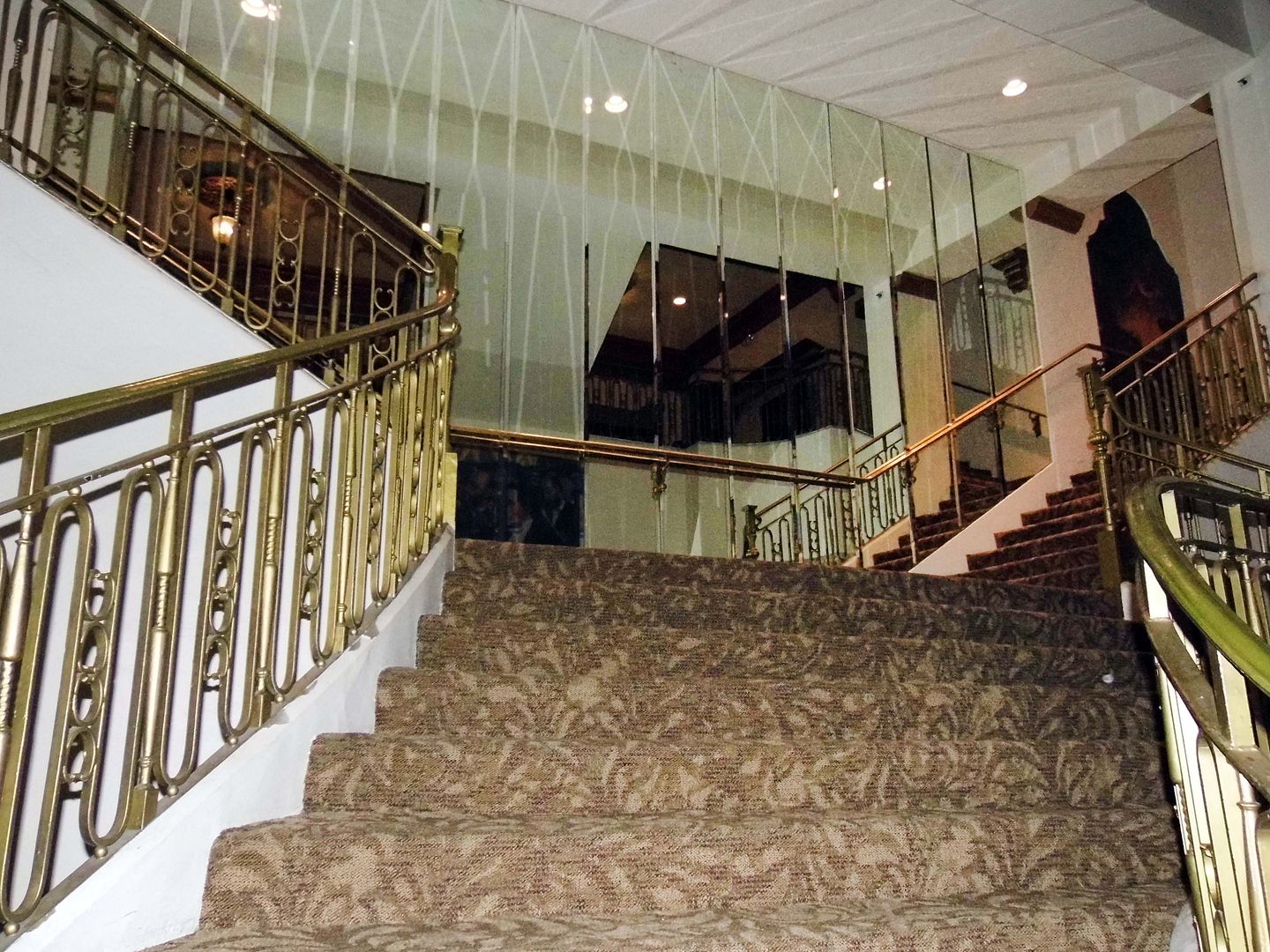 Like its cousin in Riverside, the California Theatre was opened and operated by Fox West Coast Theatre Corporation...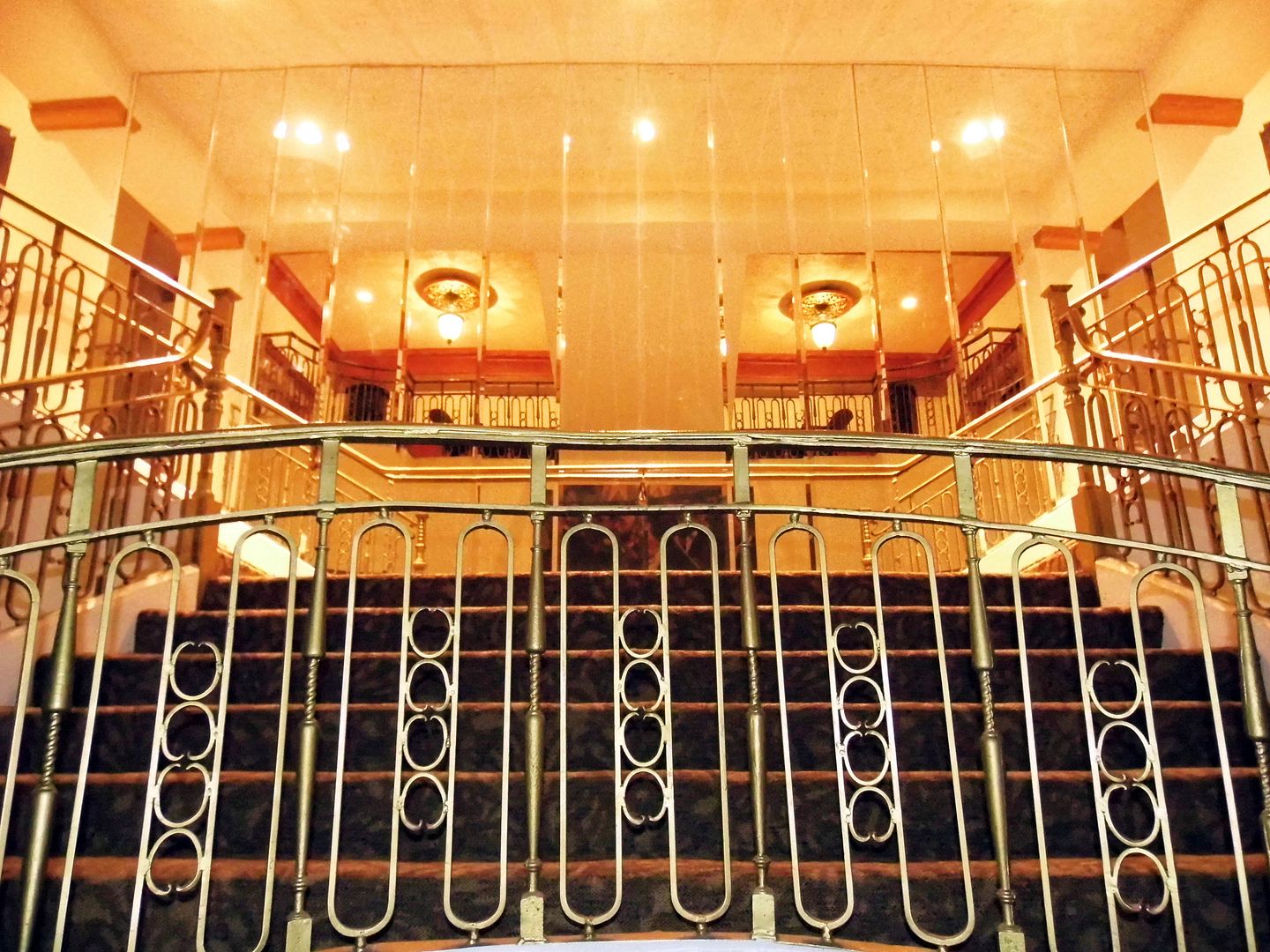 ...but this one was designed by Los Angles architect John Paxton Perrine in the Spanish Revival (or "
Spanish Eclectic
") style.
At the time, it was considered lavish and luxurious, with plush seats and air conditioning.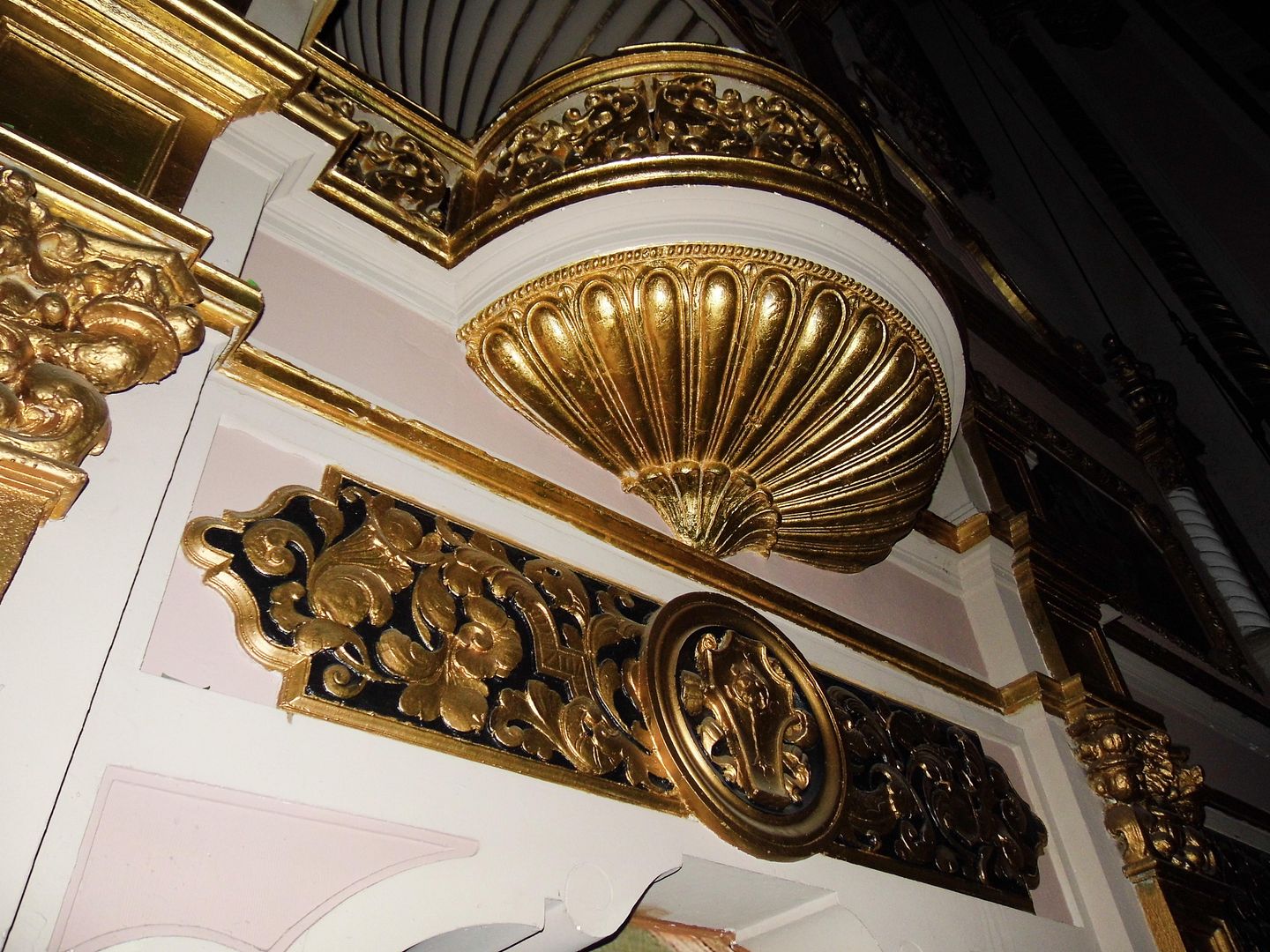 According to a plaque erected by Native Sons of the Golden West, its architectural style was meant to evoke fantasy...
...a "garden of dreams" that would liberate audience members from their "usual occupations" and "customary thoughts."
And that was
before
the stock market crash that triggered the Great Depression in 1929—although Prohibition was already in full swing, and adults certainly must've needed
some
way to escape the doldrums of a sober life.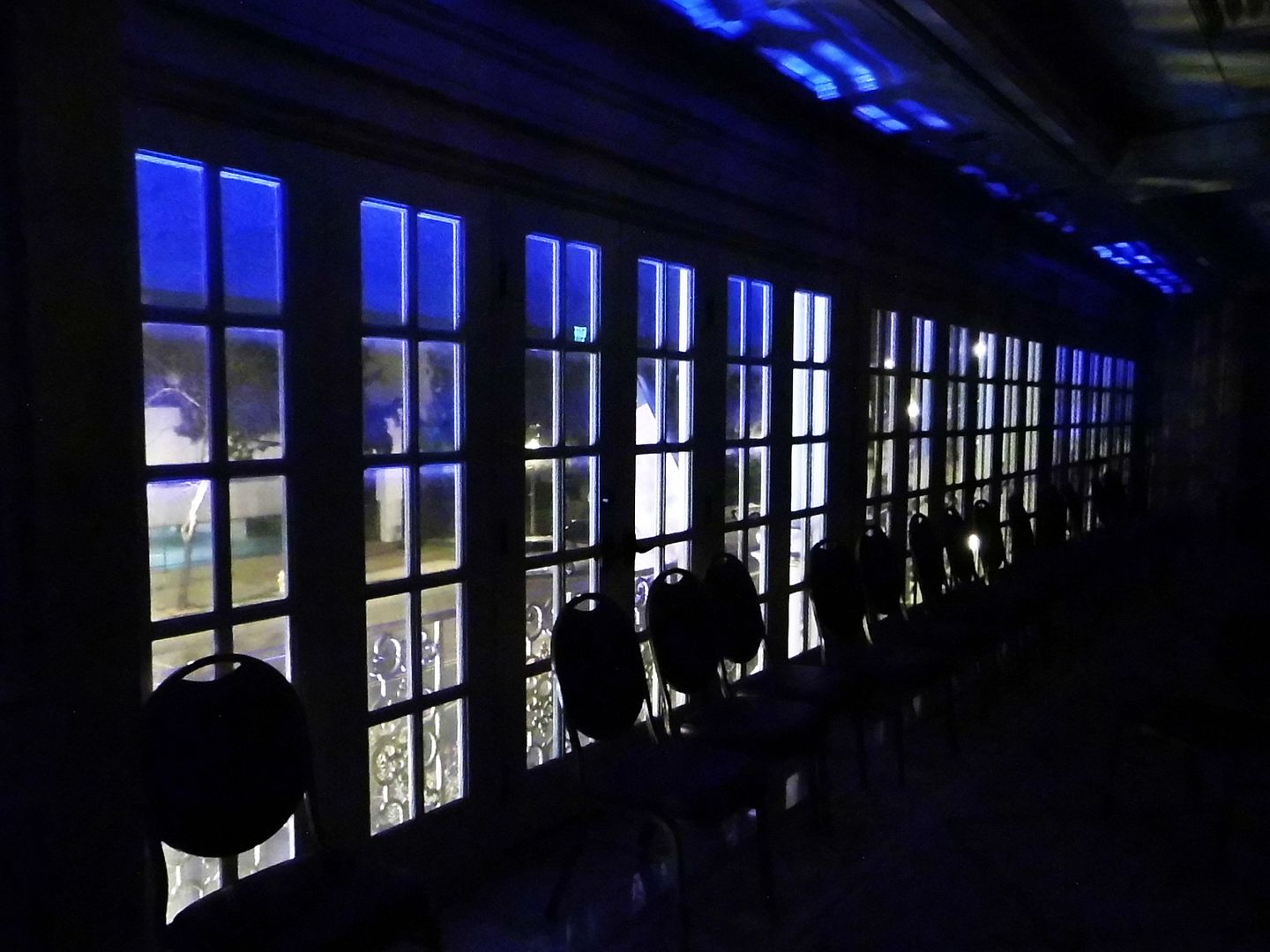 Like most old movie palaces, the California Theatre has got its share of ghost stories...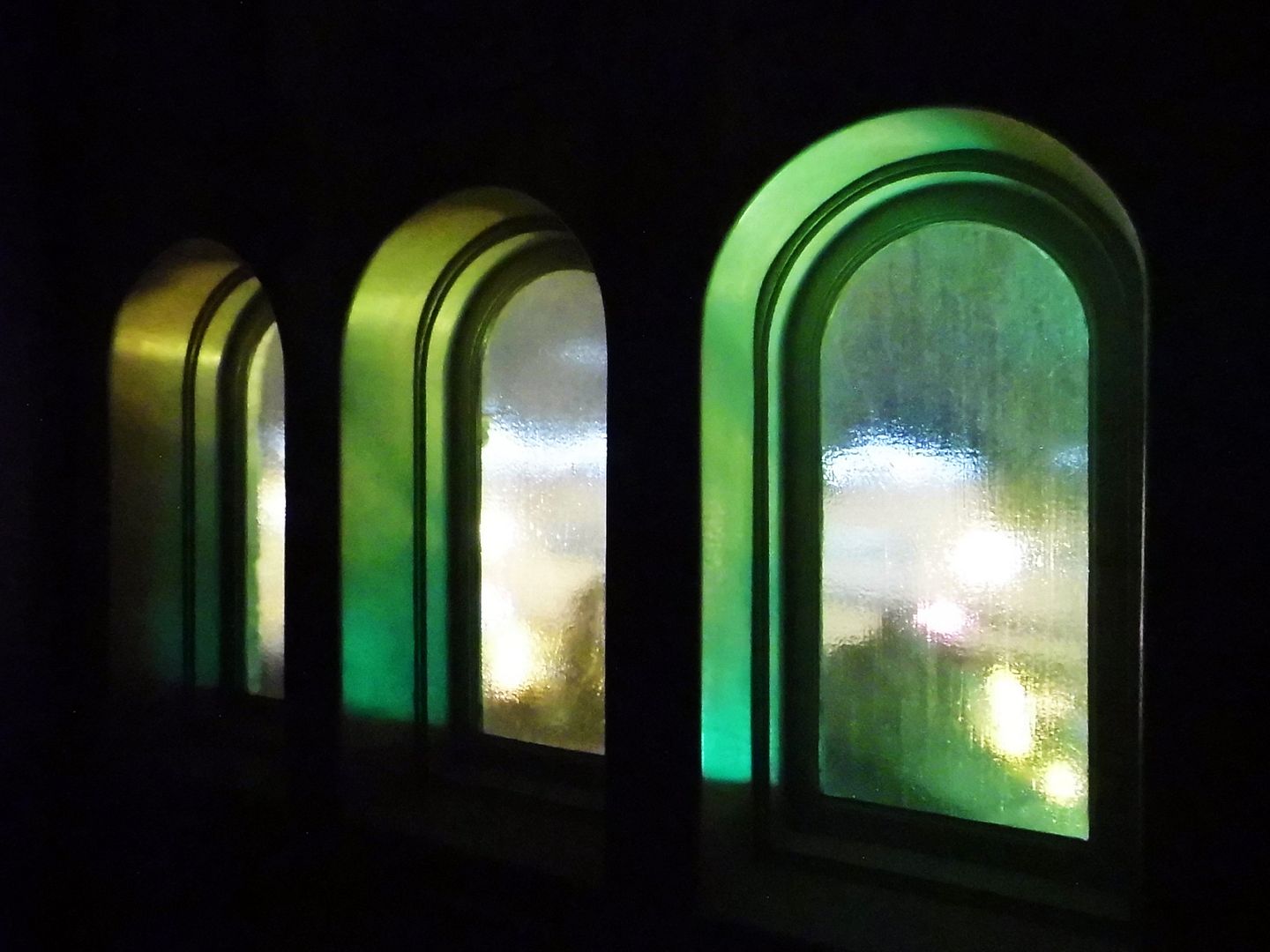 ...though during my visit, I saw no shadowy faces peering out of the arched, recessed windows above the backlit marquee.
I didn't feel a nudge from any of the dearly departed celebrities that once graced its stage...
...or get a chill from any former chorus girl or stagehand who might've had their hearts broken or fallen off the stage during their show's run.
There was no mist or smoke, no orbs dancing in my camera's flash.
And the California's renowned Mighty Wurlitzer Theatre Pipe Organ—nicknamed "The Little TPO That Could"—did not play at the hands of an invisible organist.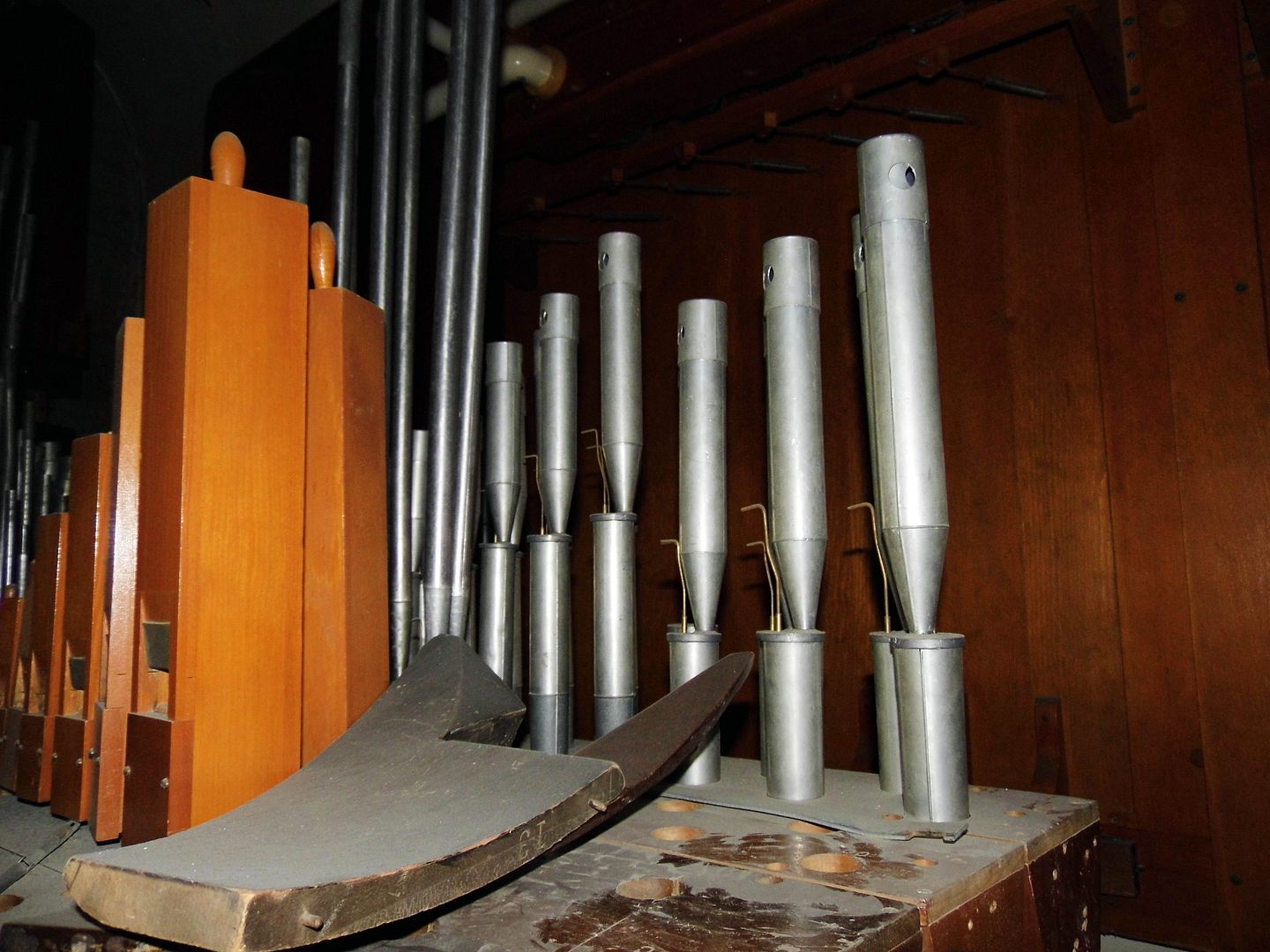 Actually, I wish it had—because this Opus 1850 Style-216 model is so rare, it contributes to the theater's landmark status.
One of only a dozen or so of this type ever created, this one dates back to 1927—when it was built specifically for the California Theatre, which makes it the only such organ in Riverside and San Bernardino counties to still reside its original theater home.
After I felt like I'd fully canvassed the inside of the California, I swung around to the back and the sides of the theater to see what secrets I could uncover out there.
I just happened to look up—and see two huge murals of Will Rogers, painted by 1984 Olympic muralist
Ken Twitchell
in 1997-9, staring down at me from the exterior of the theater's flyspace.
It's good to see a performing arts center with such regional significance thriving in San Bernardino—a city that declared bankruptcy in 2012 (though it emerged from it five years later).
Now, the California Theatre has got a full schedule of legit theater productions as well as silent movie screenings—in addition to having hosted the San Bernardino Symphony since 1929.
But in the 1960s, such a fate wasn't certain—at least, until the San Bernardino Civic Light Opera Association stepped in. The organization's president at the time, Alexandra Grow Jenks, and its producer and GM, C. Dale Jenks, launched a campaign to save the theater from demolition.
The CLO bought the movie palace from the then-owner, exhibitor General Cinema, and changed its name to The California Theatre for the Performing Arts.
The blade sign out front that once spelled out "CALIFORNIA" has been removed, but it's still unmistakably the same old movie palace that's been dazzling local audiences for 90+ years.
Related Posts:
Photo Essay: A Hollywood Horseman's Legacy at Will Rogers State Historic Park
Photo Essay: The Dead Mall of the Carousel