October 18, 2023
Some architecture I just have to admire for its audacity.
Such is the case with the Hollywood Hills Boat Houses. 
October 15, 2023
It was New Year's Day. I was hung over but I'd managed to go on an adventure with the guy I was dating at the time, the same guy who'd wimped out on our New Year's Eve plans the night before. 
We were headed back to LA from Pomona, and he was driving. 
"Can we please drive by Covina Bowl?" I asked. 
"I don't want to go bowling..." he said, probably flatly, though I heard it as a whine. 
"I just want to see it."
And so we drove up to the mid-century bowling palace and walked in the front door. My date was sighing. 
I took a quick look around and said, "OK, I've seen it."
We turned around, walked away, and went back home. 
I didn't know back then that Covina Bowl would close for good in 2017. And that I would never get more than a passing glance at it in all its glory, never get the chance to roll a ball down its lanes. 
But life is full of strikes and gutters, ups and downs.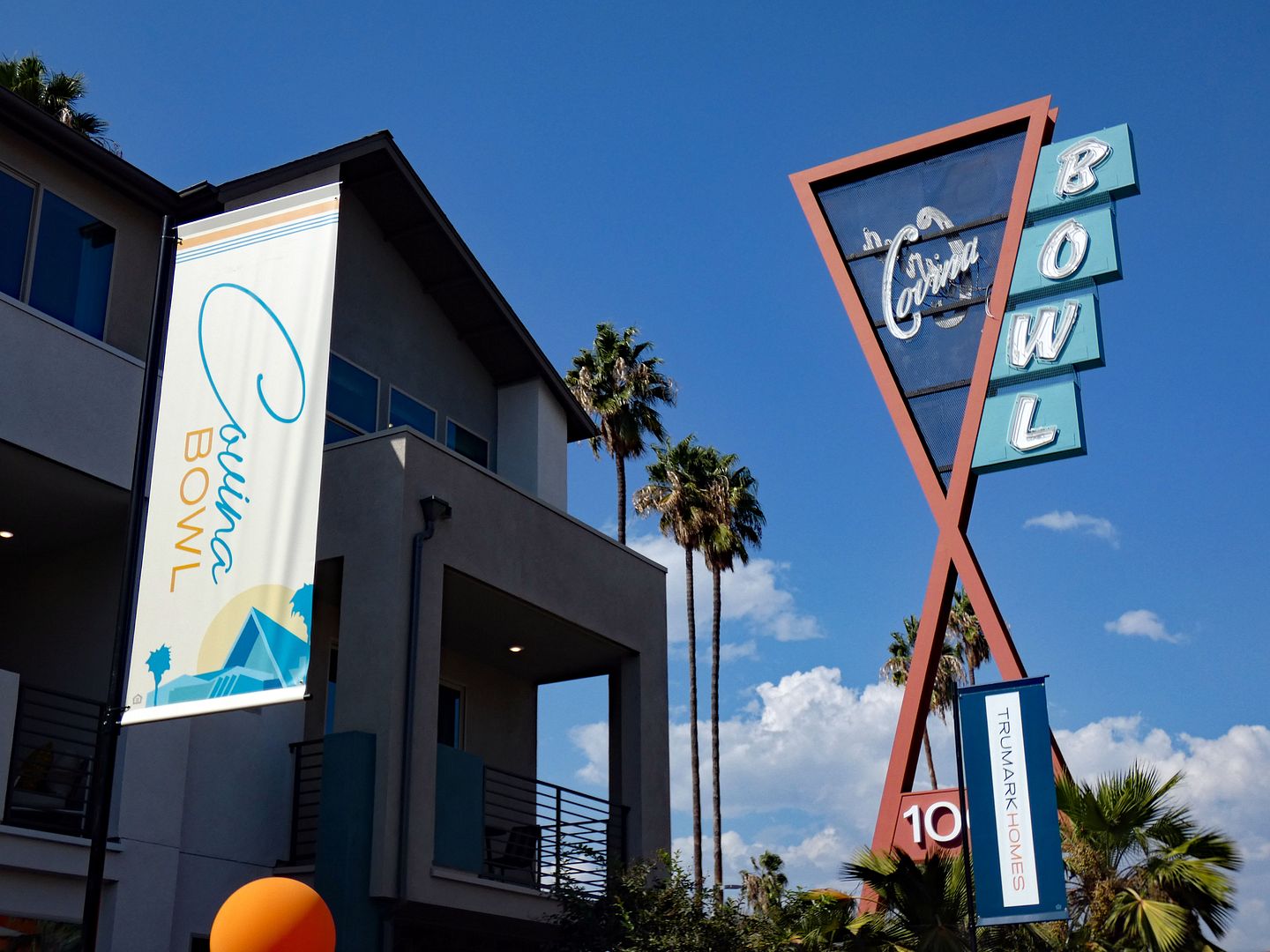 circa 2022
And fortunately, part of Covina Bowl still remains. And part of it will one day reopen to the public to enjoy once again. 
October 06, 2023
Not all my adventures are winners. But sometimes that makes for great content to fall under the umbrella of "Avoiding Regret."