If there was one thing I was
definitely
going to do this Halloween season...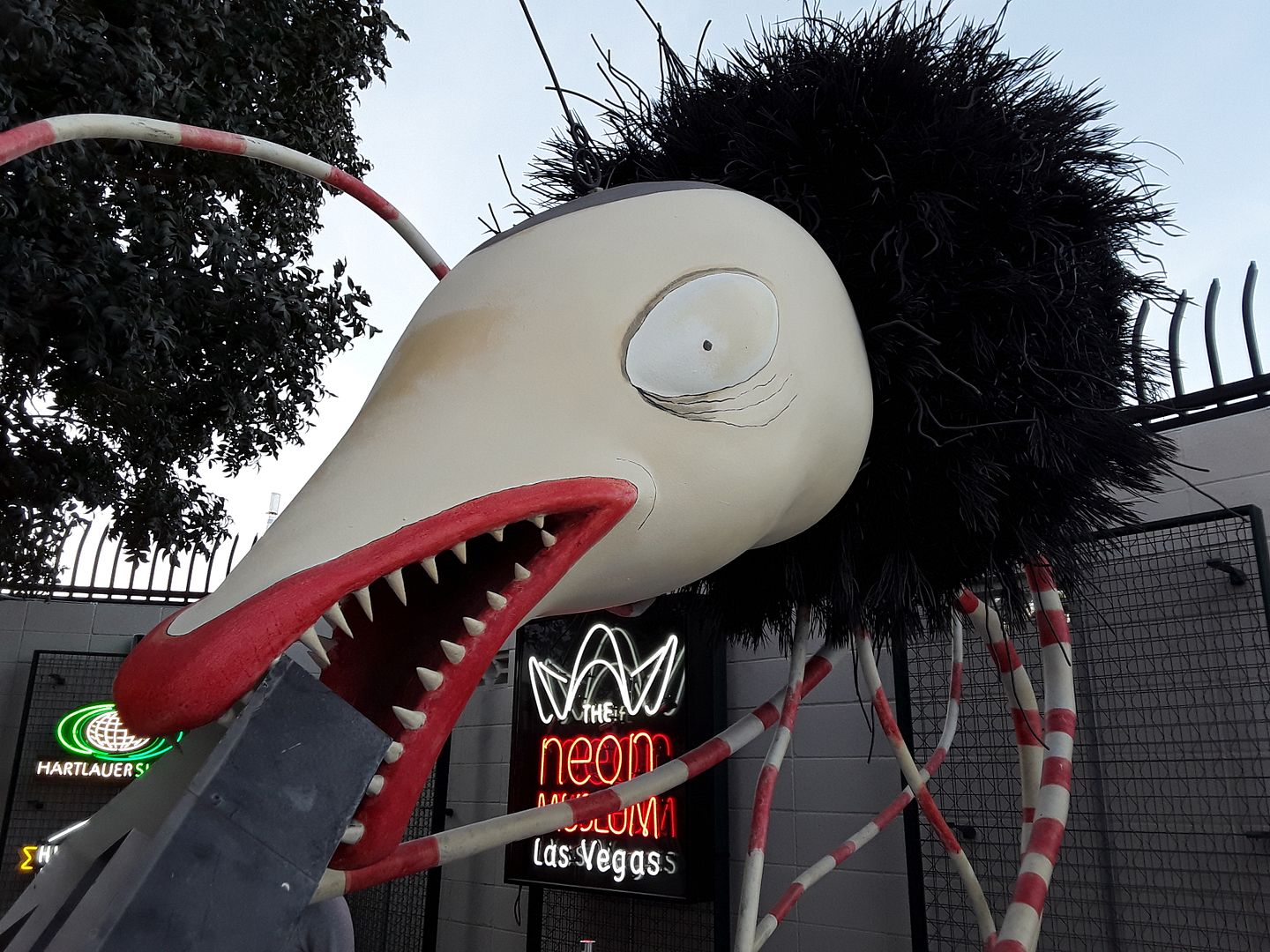 ...it was to get myself
back
to Vegas,
back
to The Neon Museum, to see the Tim Burton show.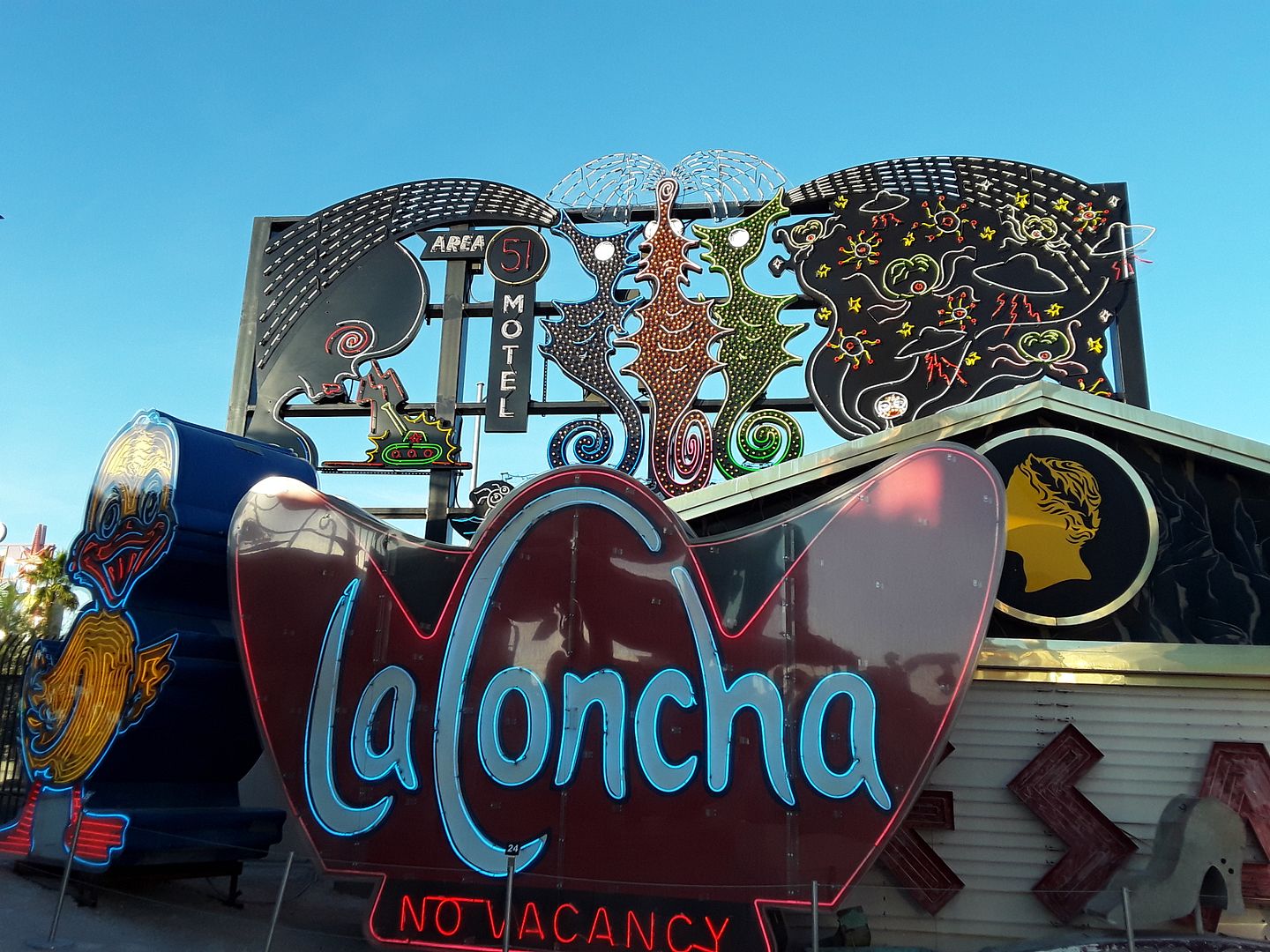 Tim Burton grew up in Burbank—and his experience in Southern California (and, by its adjacency, Vegas) shaped much of his adult work.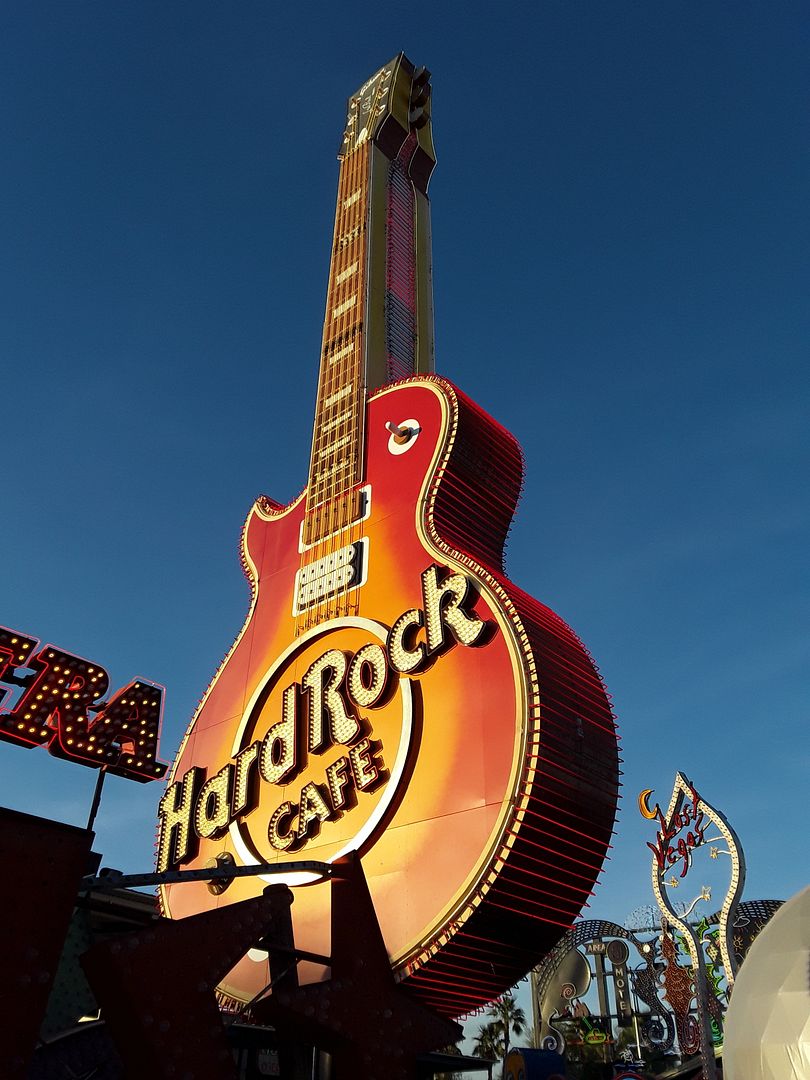 I share his fascination with the "peculiar and beautiful" past of Las Vegas—which he dubs "Lost Vegas" in his new, temporary exhibit at the neon museum.
He, too, has been haunted by hotel implosions and sign boneyards.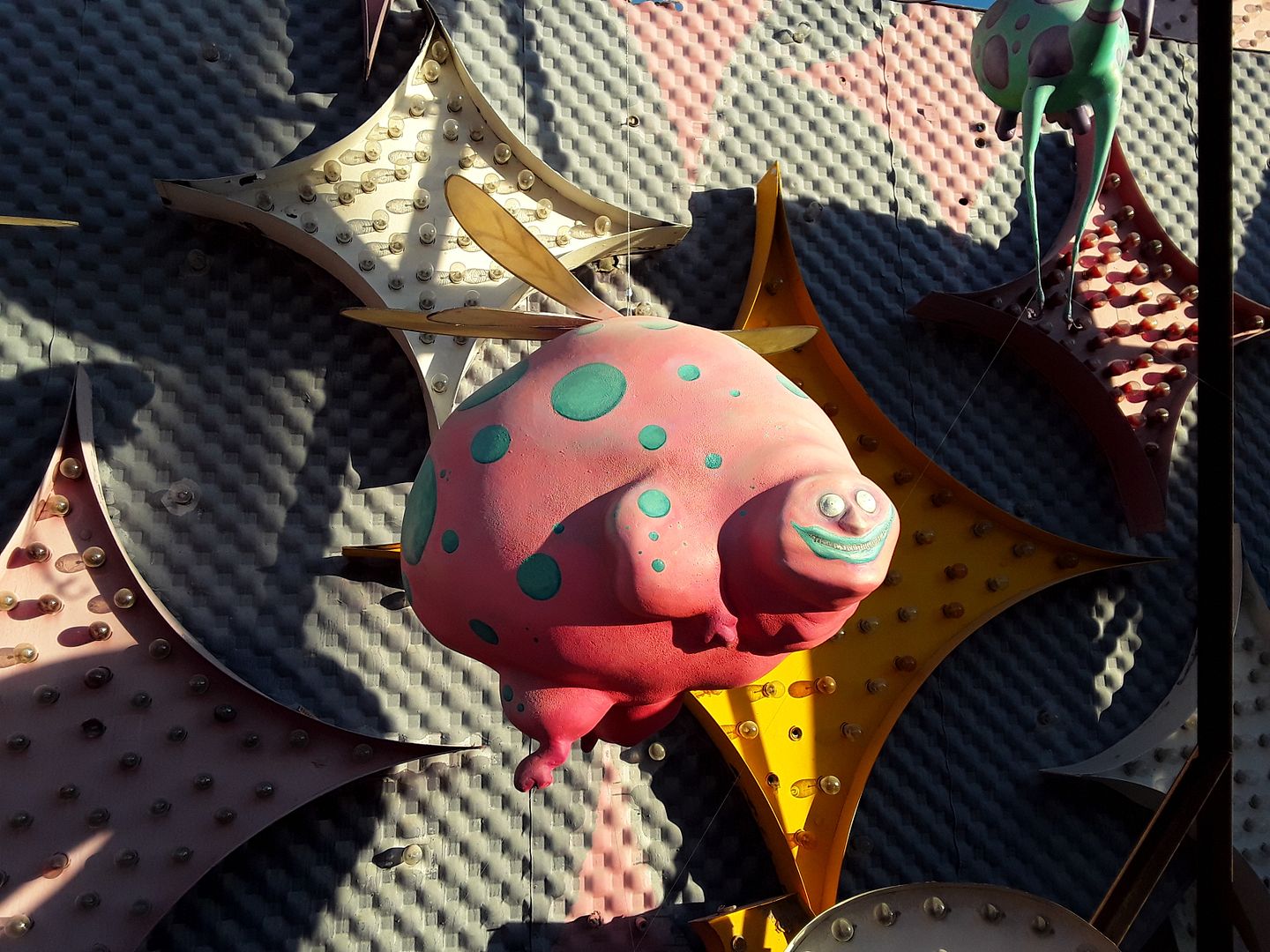 His artistic overlay, which made its debut this month, is therefore subtle.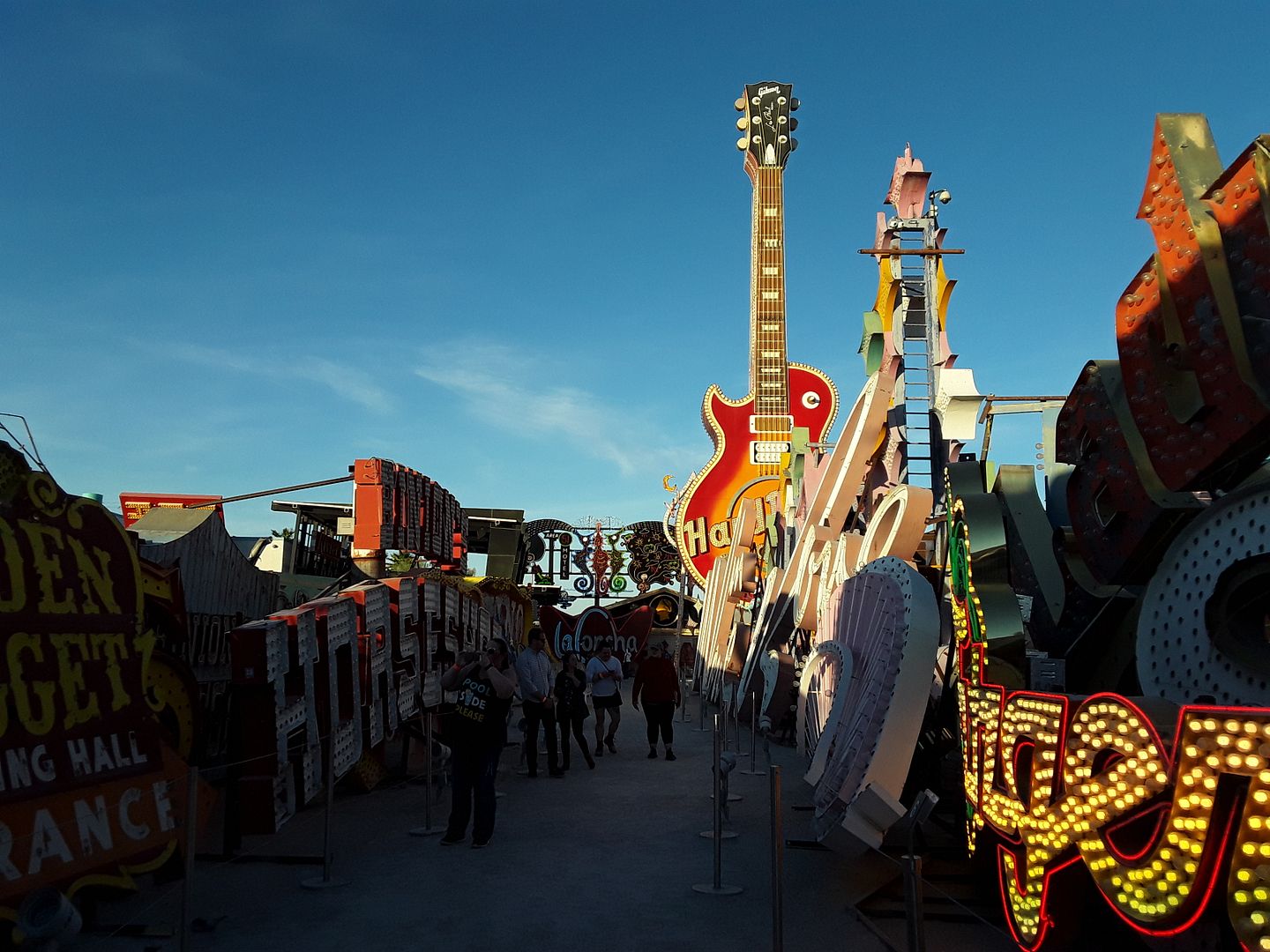 Looking for his touches feels like embarking on a treasure hunt.
Some are obvious—though, as they're fabricated out of neon, they blend in.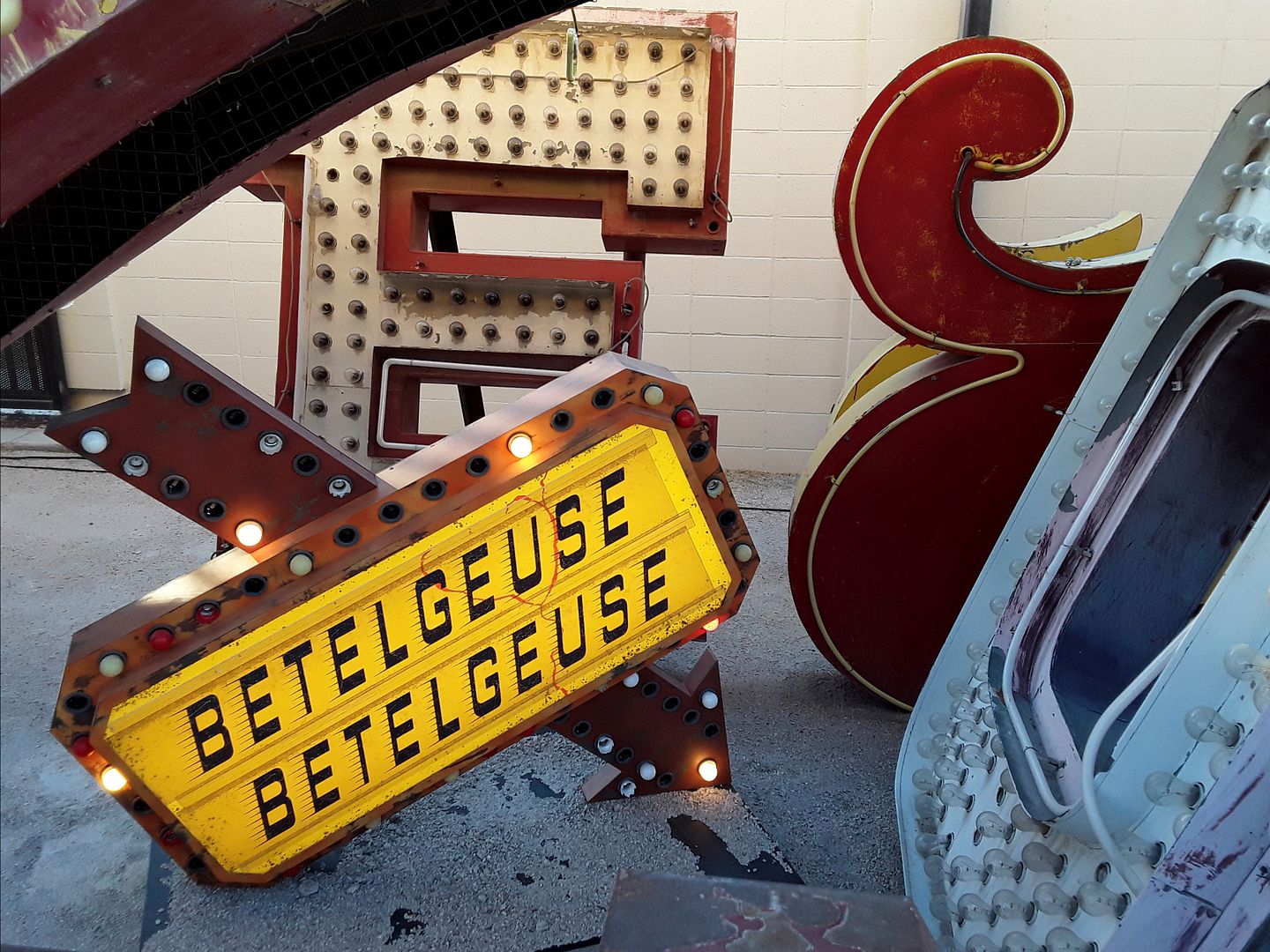 Others are more subtle, invoking past Burton inspirations which might've come out of either his early family trips to Vegas or his later solo excursions where he could peacefully isolate himself amidst the chaos.
The new pieces are tucked into corners, in between salvaged signs not yet relit, and characters are peeking out from behind ropes you're not supposed to cross.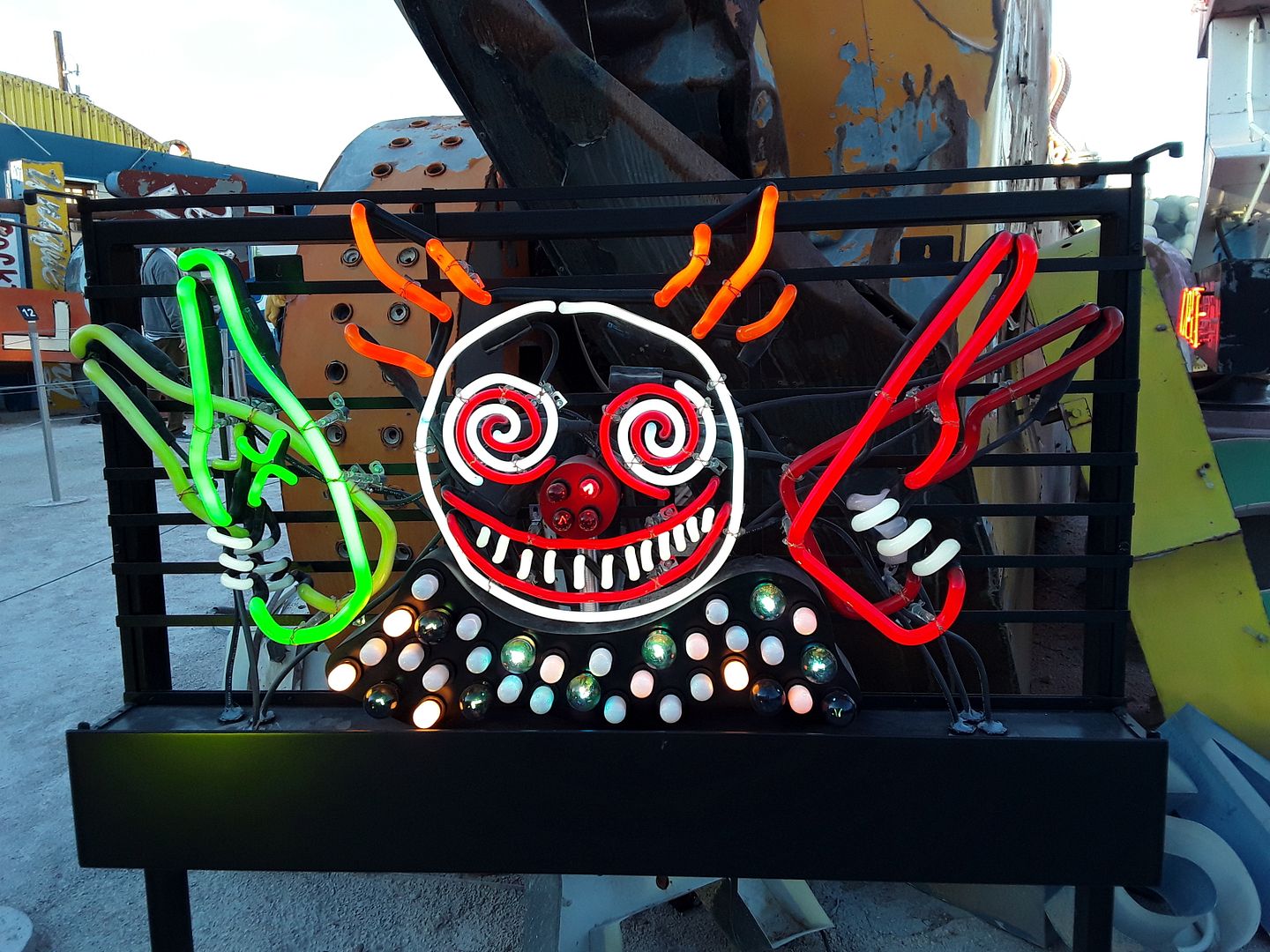 It's madness—though, if you haven't gone specifically to see it and have never before visited the museum, you might not even notice it.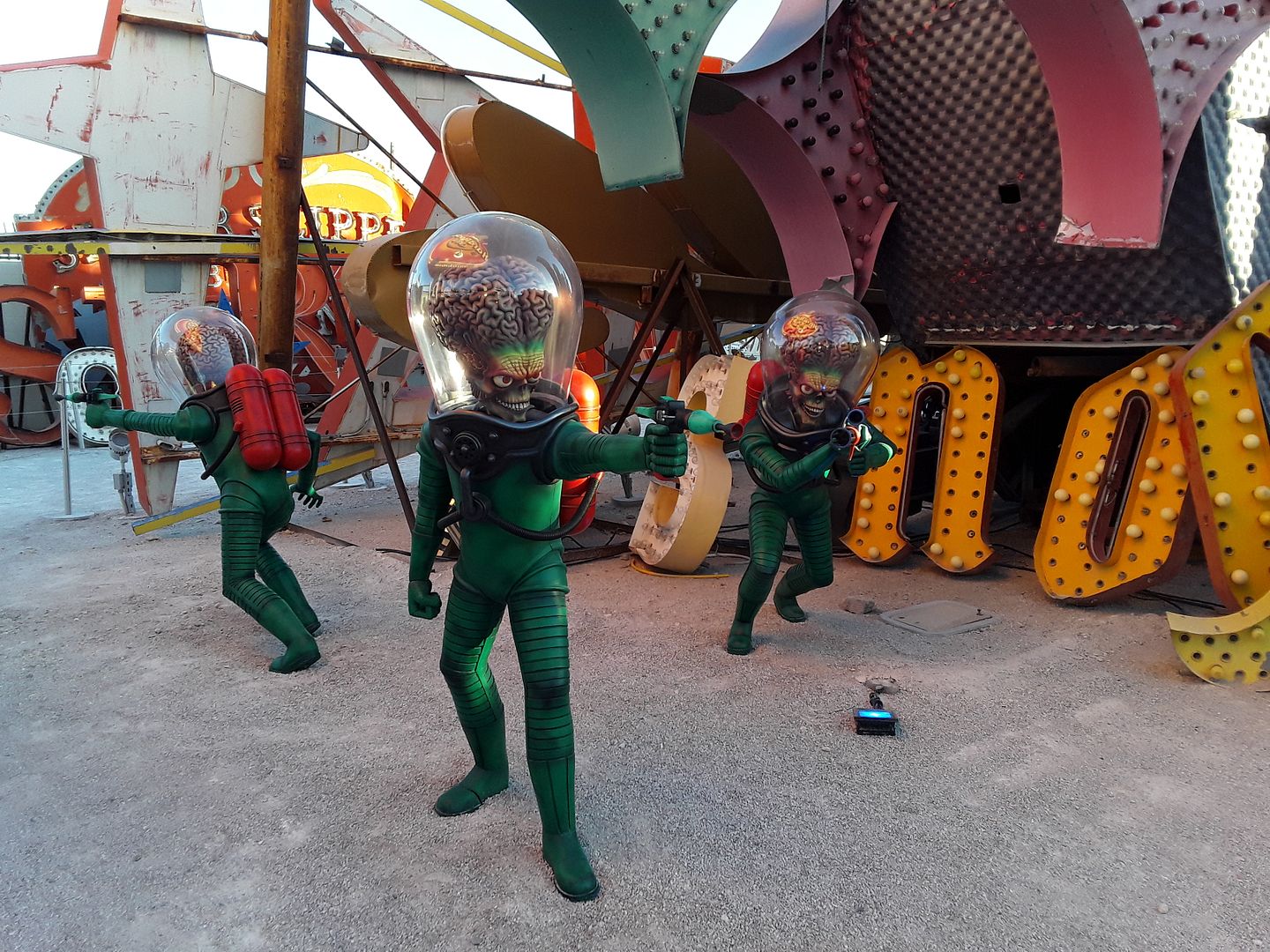 Of course, it's difficult to ignore the members of the Martian Army from his film
Mars Attacks
, which takes place and was filmed in Vegas.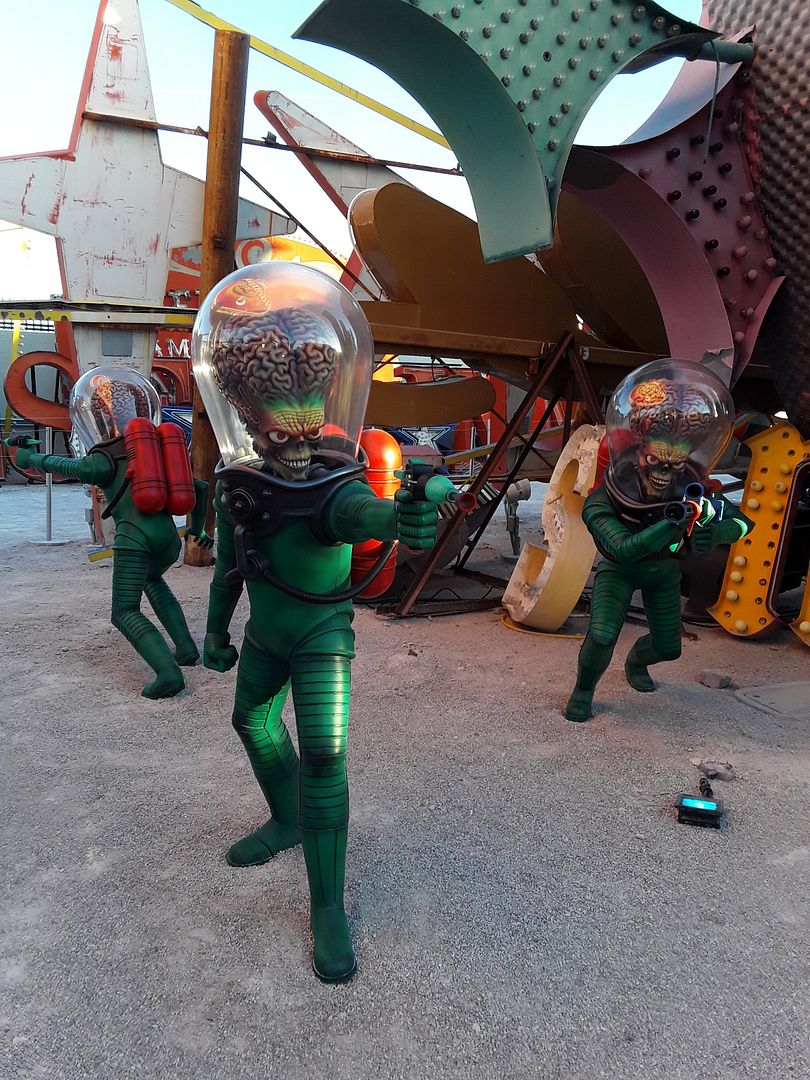 But Vegas—and Nevada as a whole—is so inextricably linked to extraterrestrials and Area 51, maybe the Martians blend in, too.
The most obvious contribution of the "Lost Vegas" exhibit to the museum is an inflated dome...
...featuring a set of digital dioramas around its diameter, many set in Sin City...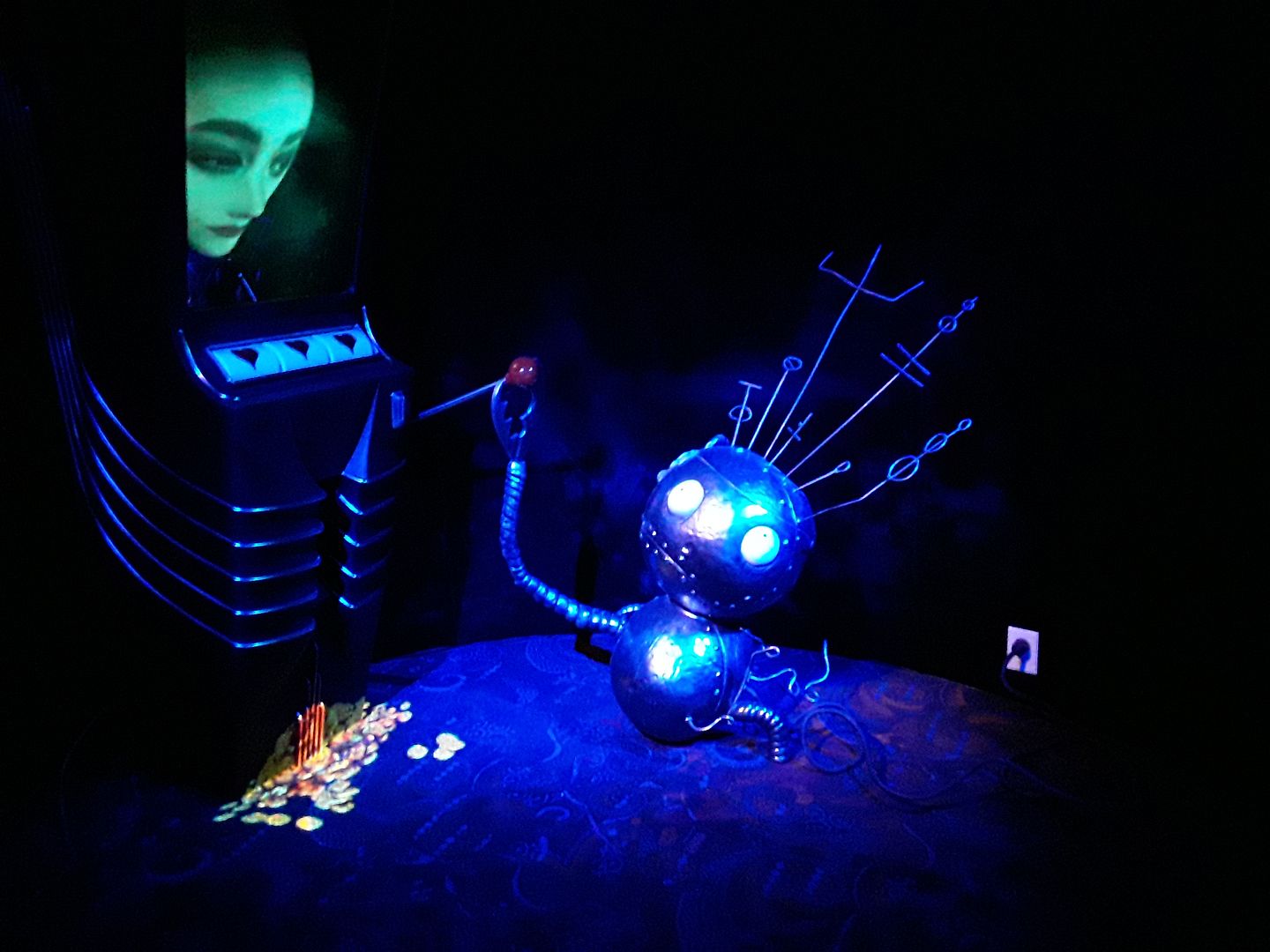 ...including Burton's non-cinematic characters like Mummy Boy (at the old Sahara), Oyster Boy, and Robot Boy (who of course falls in love with a slot machine).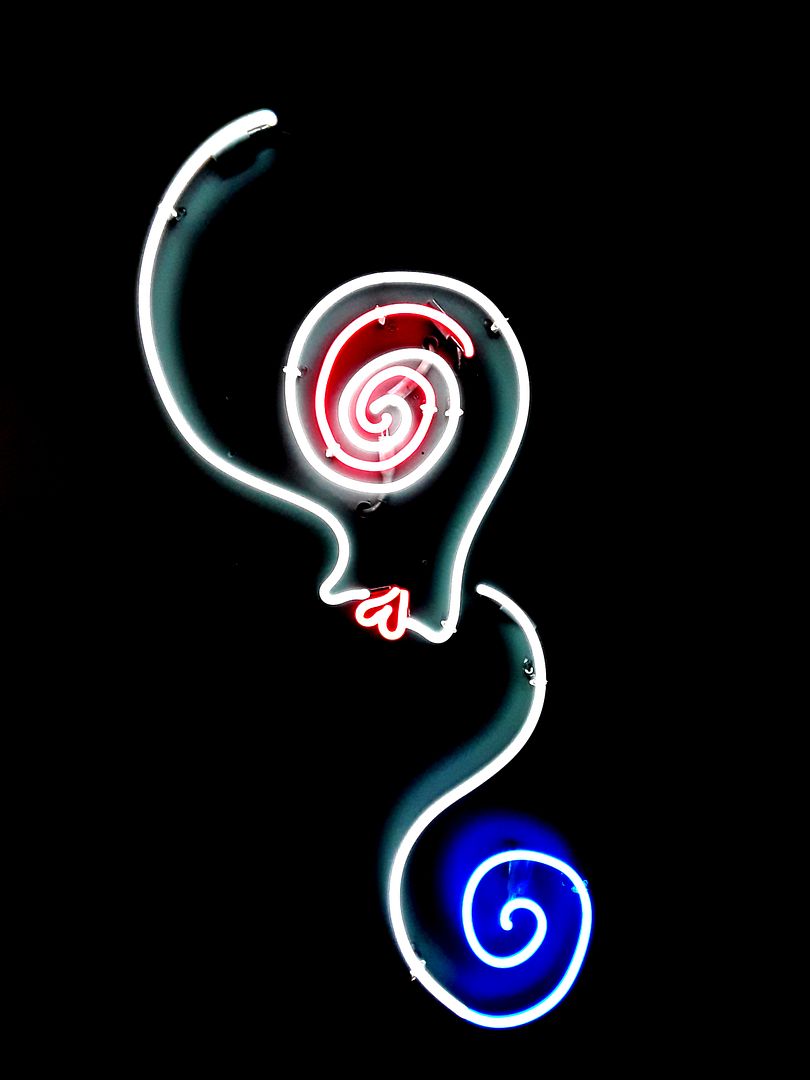 I'd braved the crowds to visit the Tim Burton retrospective at The Museum of Modern Art in New York City during its 2009-10 run, but "Lost Vegas" is entirely different.
Not only is it a show of new works—but those works are site-specific to Vegas. And reportedly, it won't travel elsewhere.
I, therefore, was happy to travel to
it.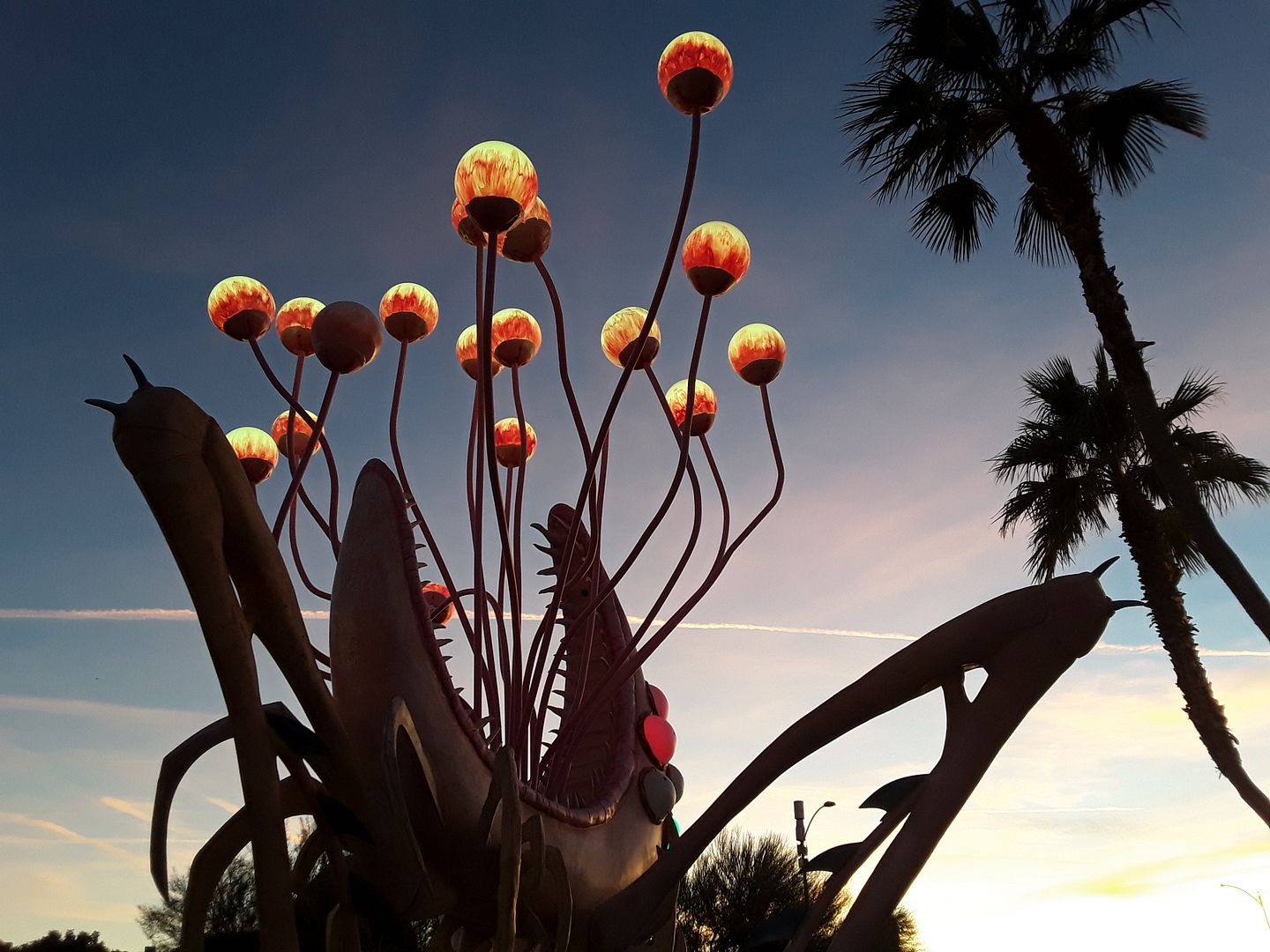 Because old neon
is
tasty. And I'm constantly looking for a reason to go back and take a bite.
*
all photos taken on a Samsung Galaxy J3 Prime cellphone, as no proper cameras are allowed.
Related Posts:
Photo Essay: Neon Boneyard, Vegas
Photo Essay: Neon Boneyard At Night (Updated for 2019)
Where the Dead Neon of Vegas Gets Resurrected