I missed out on seeing the
Big Boy steam engine as it made its way out of the Los Angeles area
back in 2013.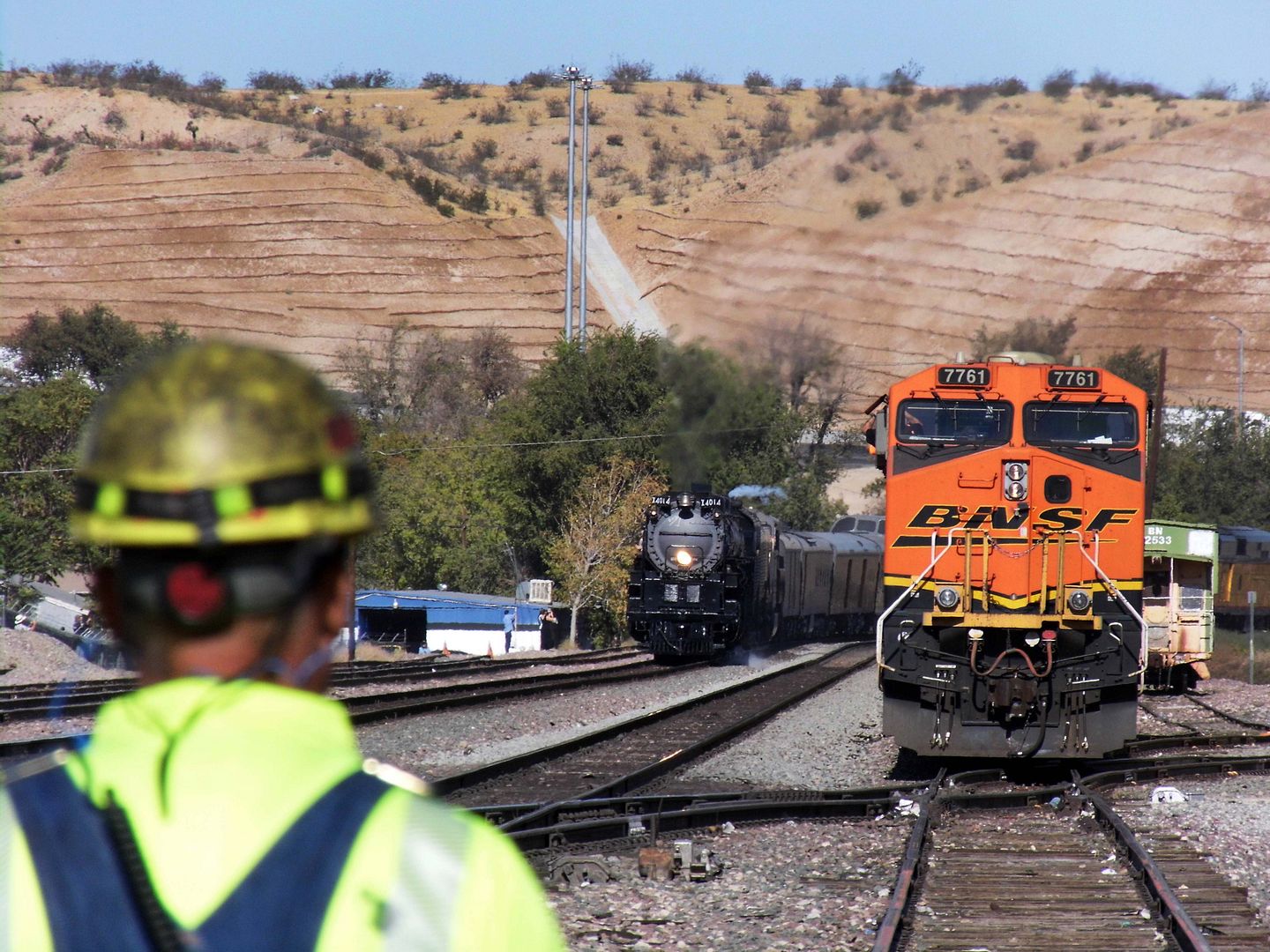 I was
not
going to miss when it passed back through California on its grand tour—known as "The Great Race Across the Southwest"—in celebration of the completion of the Transcontinental Railroad, 150 years ago.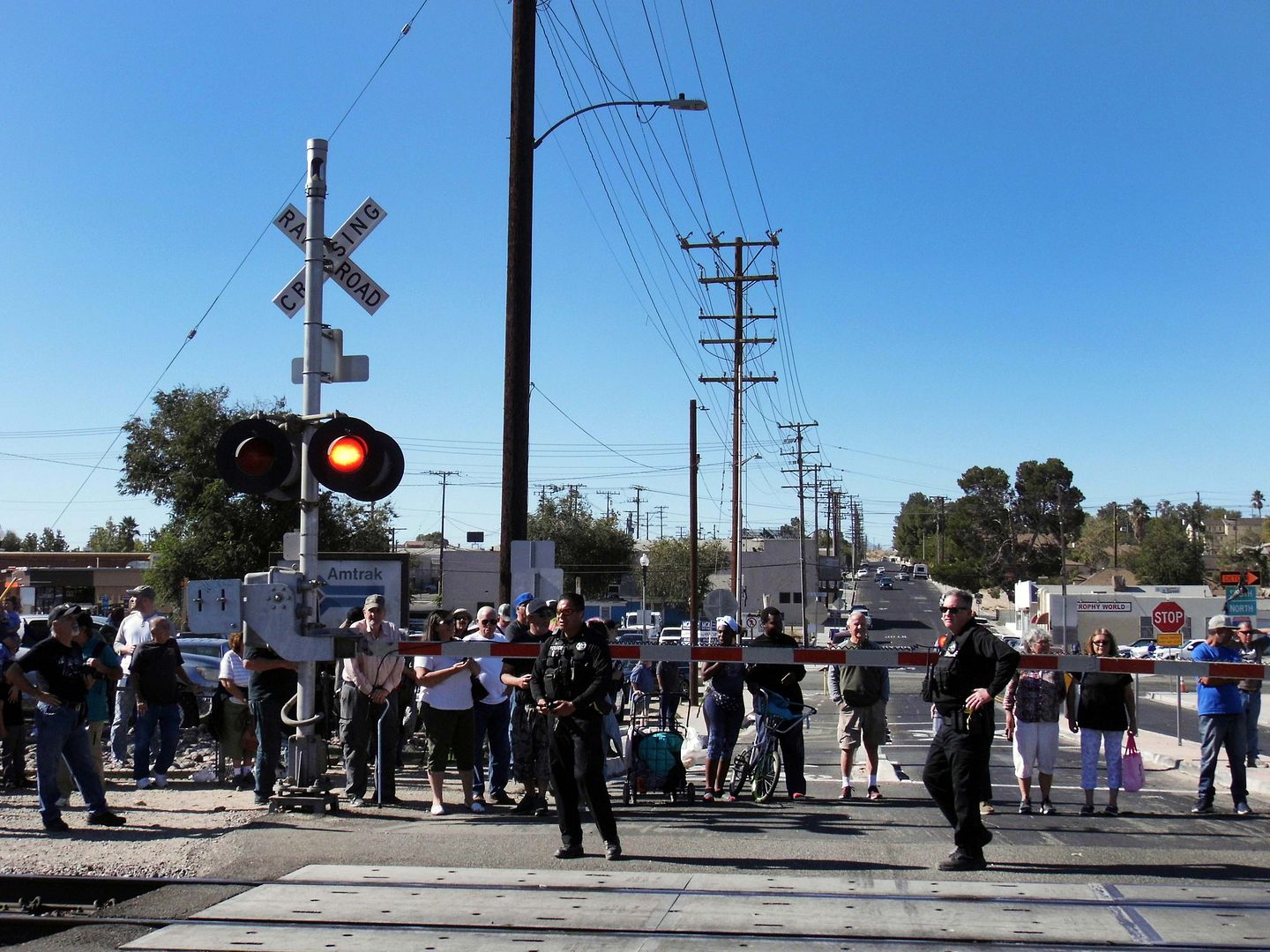 There would be a couple of opportunities to observe it as a static display a little closer to home...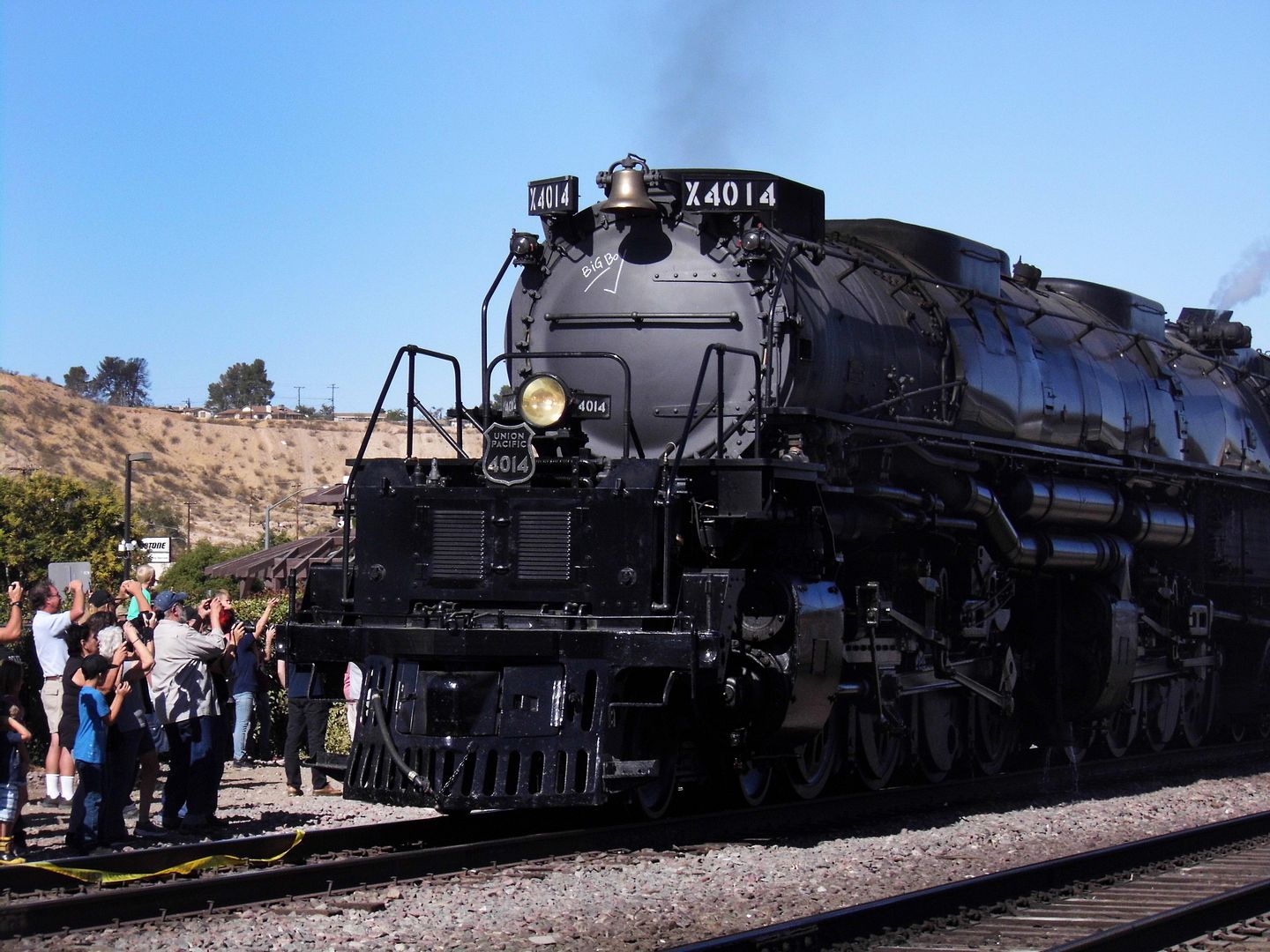 ...but I really wanted to see it
go...
...and hear it chugga chugga for myself (
see video at the bottom of this post
).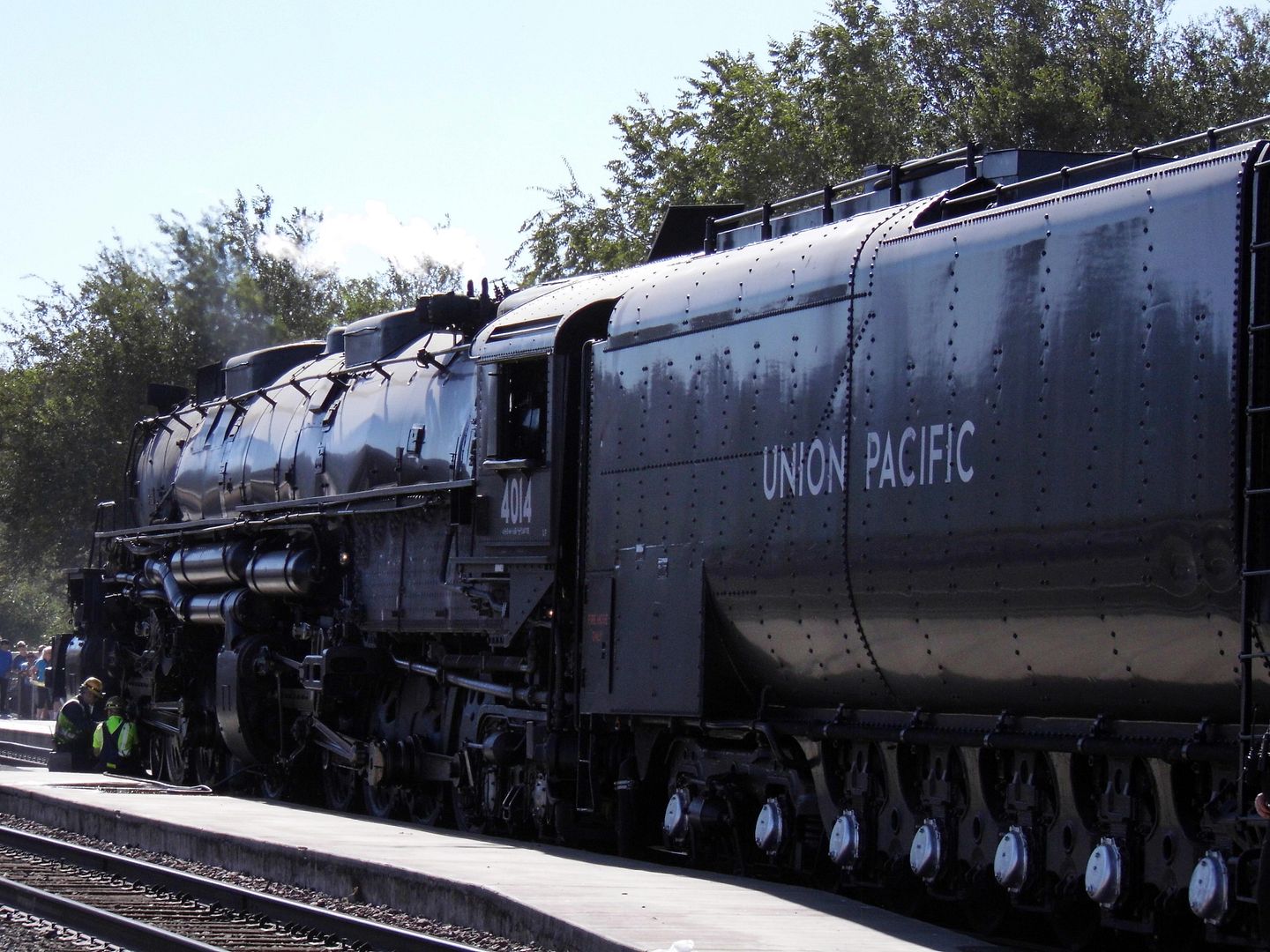 So I drove an hour and a half to the high desert...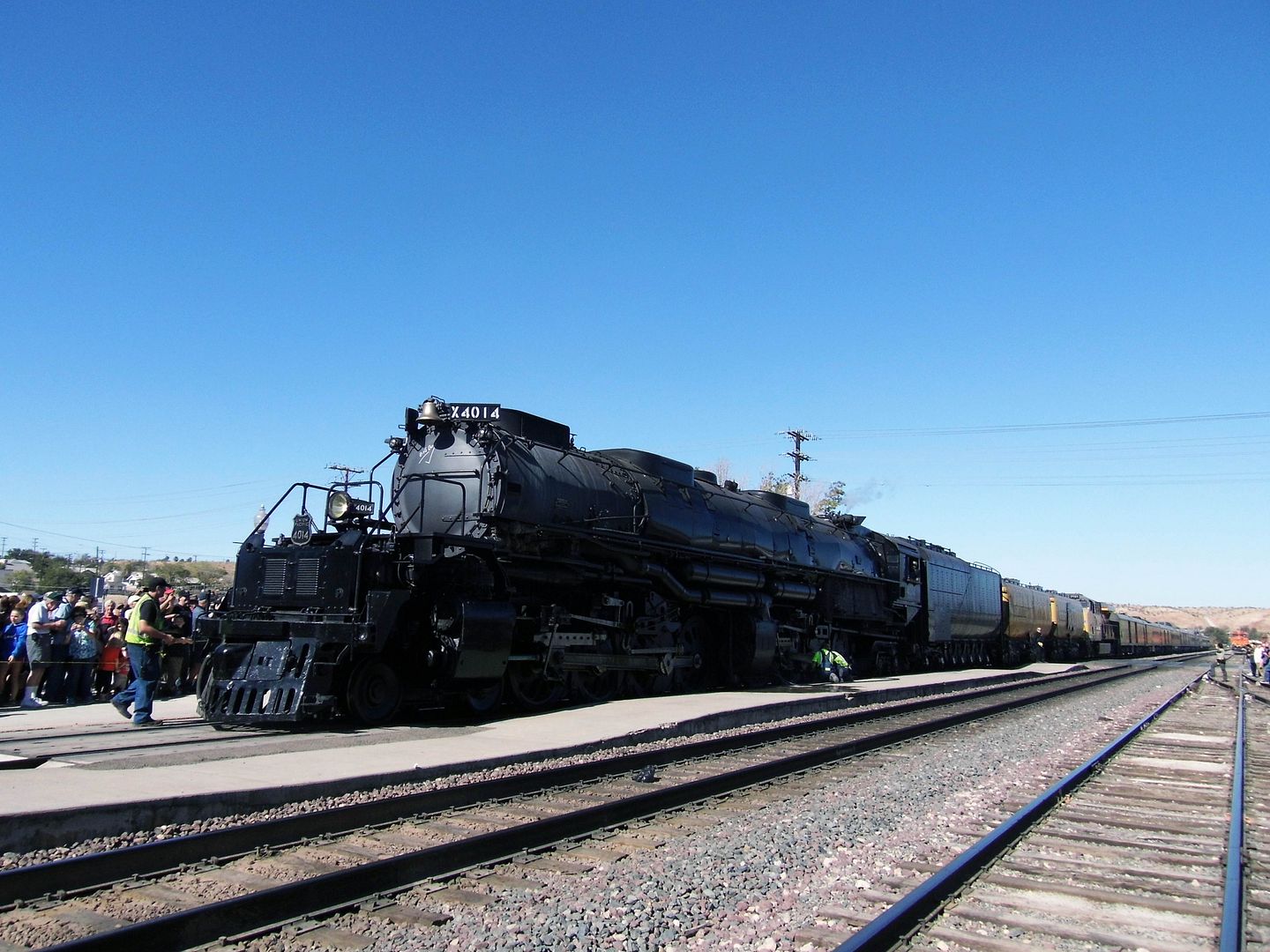 ...and joined the legions of spectators by the tracks of the Amtrak station in Victorville, waiting for the world's only operating Big Boy locomotive to pass us by.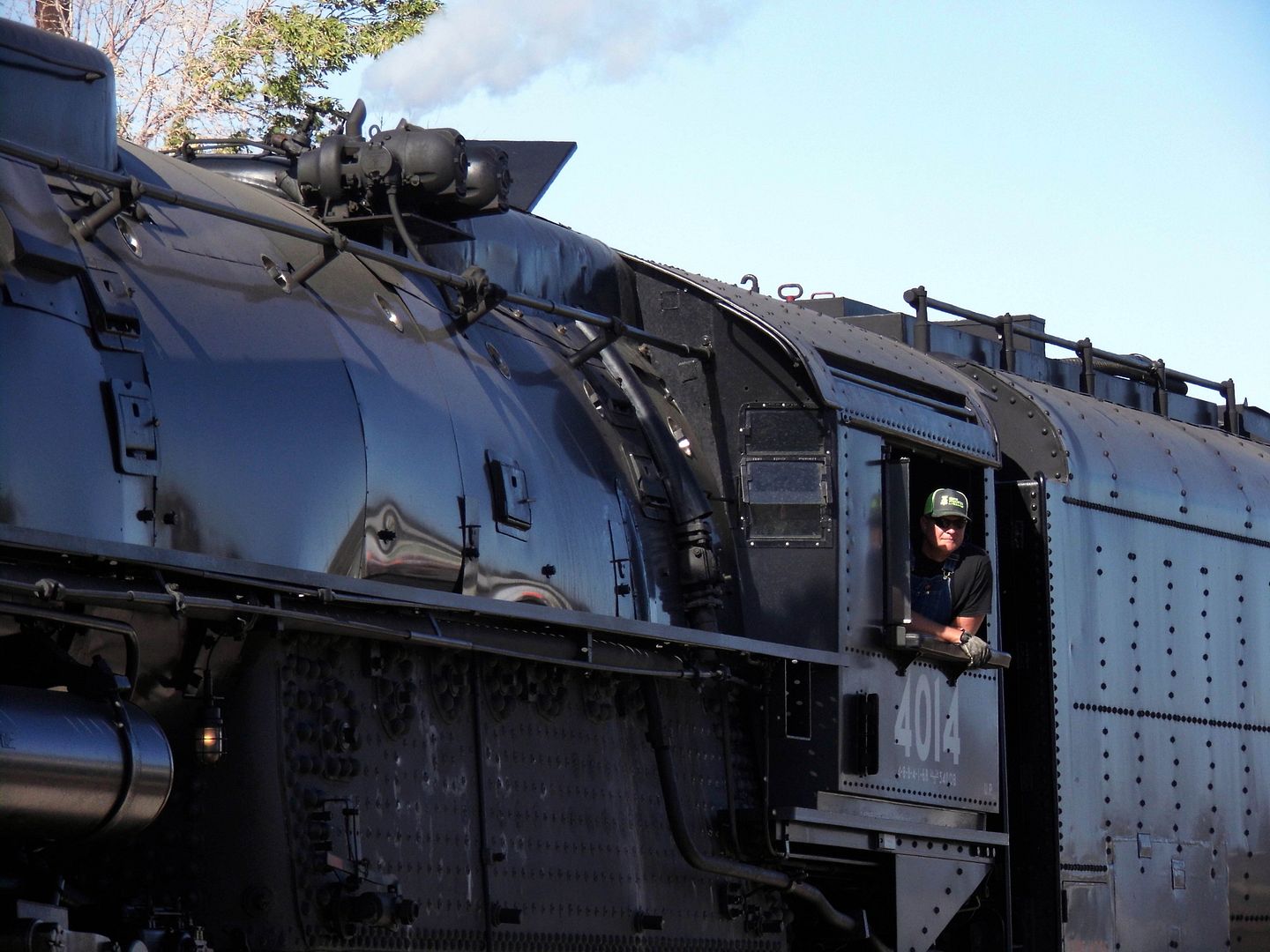 It was more massive—and its steam whistle more monstrous—than I ever imagined.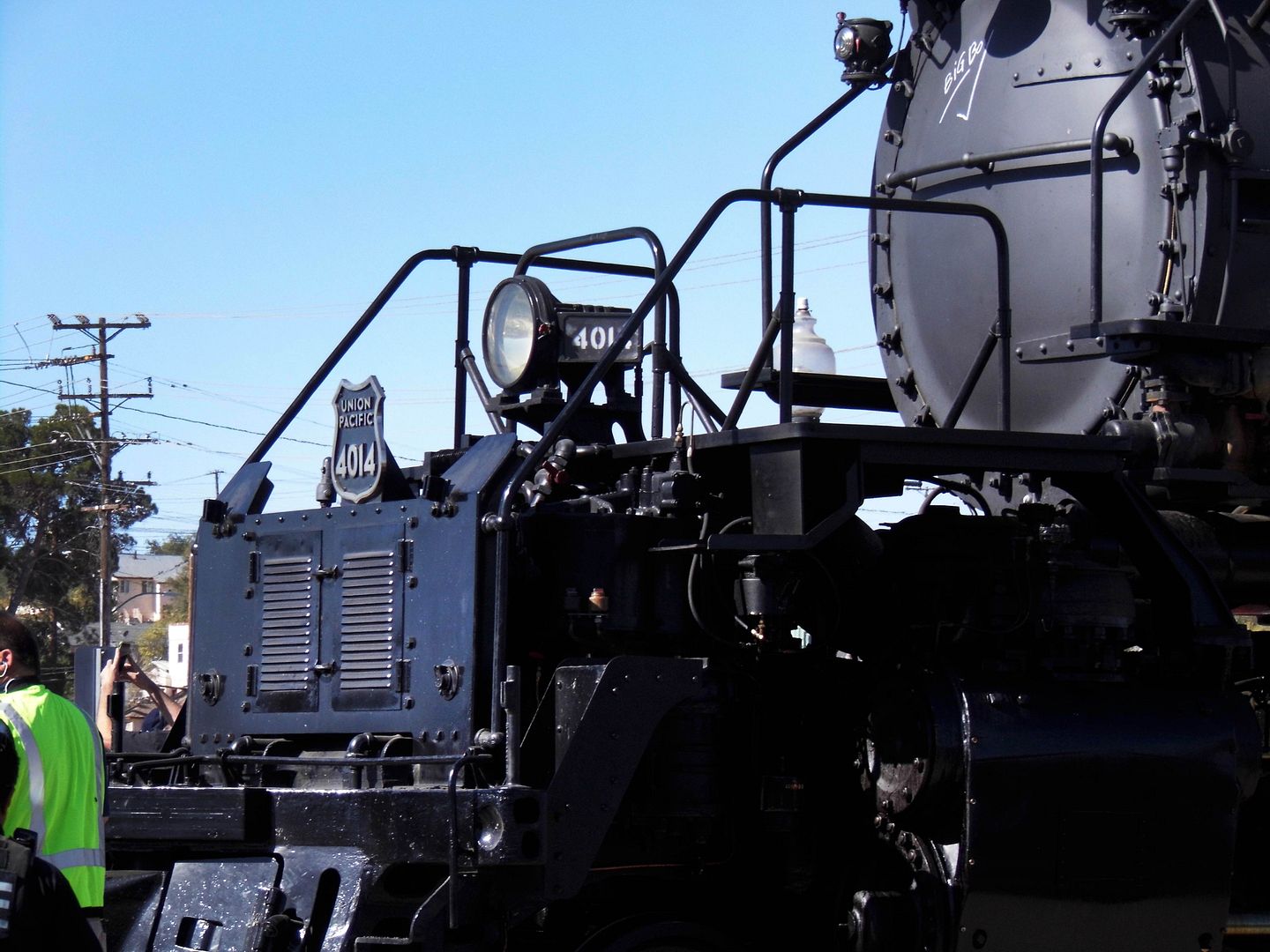 And fortunately, it parked at the station for a while, giving us plenty of chance to examine the results of a two-year restoration effort by Union Pacific.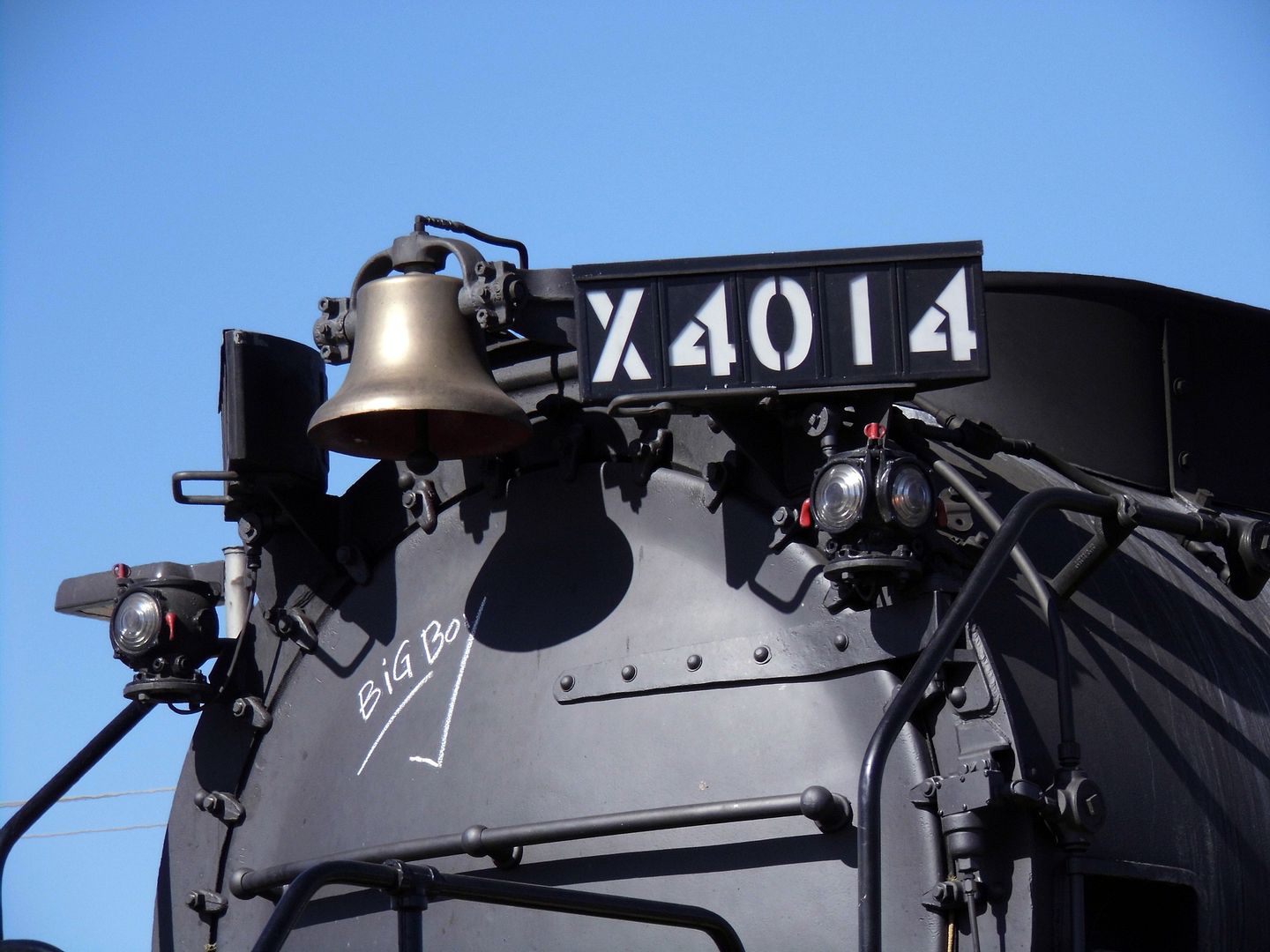 Unfortunately, No. 4014—completed in 1941, as one of 25 Big Boys manufactured by American Locomotive Company to be operated by Union Pacific—is just passing through California on its way back to Wyoming.
It's the world's largest and most powerful operating steam locomotive.
I guess we need to share it.
But I'm glad to have seen it in action, if only once—and to have made up for the last time I missed it.
Here's video of its arrival to the Victorville Transportation Center (sound ON):
Related Posts:
Photo Essay: A Museum of Railway Giants and One Missing Big Boy
Spotting the Shuttle Endeavour on the Streets of LA