What better way to celebrate the past in Vegas than taking a nighttime tour of the Neon Boneyard?
When
I first visited two years ago
, under the hot, baking sun, seeing those salvaged neon and incandescent bulb signs arranged junkyard-style around the lot behind the former La Concha Motel's shell-shaped building (which now serves as the Neon Museum's lobby and gift shop)
really depressed me
. Bulbs were broken and dangling, filaments exposed, paint fading.
But at night, you can see a few of the restored masterpieces relit, like the giant arc of H's from Binion's Horseshoe that greets you upon entry...
...or the wedding information arrow, in tribute to the large percentage of the country's marriages which are officiated in Vegas...
...to one of the R's from the Sahara.
The rest of the signs, still piled up as they would have been in a signmaker's own boneyard, are awash in rotating color schemes of red...
...white...
...and blue lights...
...allowing each sign to be highlighted individually in a way not possible
during the day
, under the undiscriminating sun that creates a panoramic tableau of organized chaos.
From the Moulin Rouge...
...to the Lido...
...to all of the motels...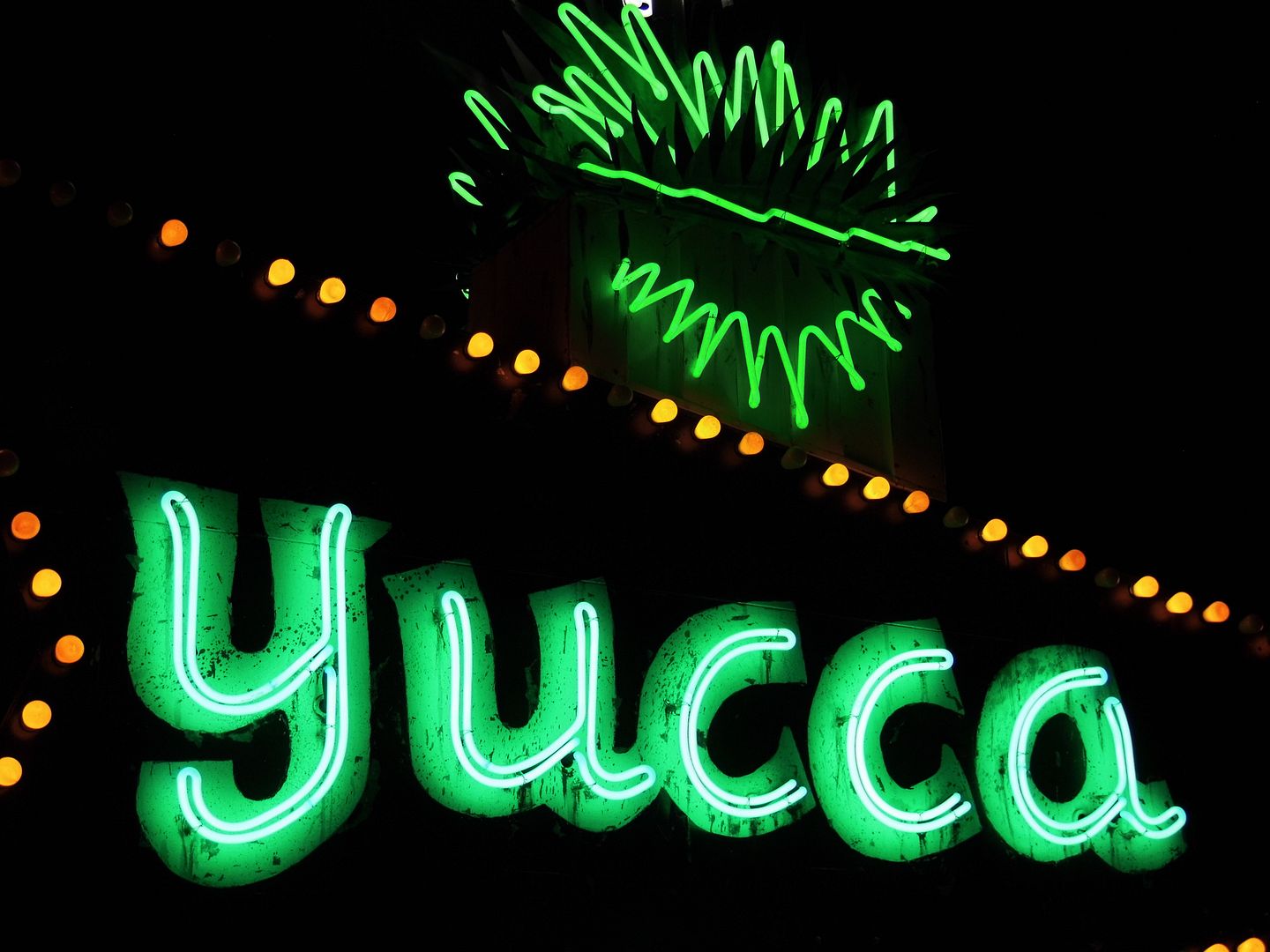 ...and casinos...
...you can celebrate the Lost Vegas...
...as well as the lost signs of its extant historic properties...
...like the gold nugget that once sat perched atop the marquee of the Golden Nugget...
...or the El Cortez, both of which still light up
Fremont Street
.
But it's hard not to mourn the bygone era of Last Vegas...
...the orphaned letters of Late Vegas...
...the twisted glass tubing of Lost Vegas.
Once cast away from Treasure Island as it tried to rebrand itself away from family friendly pirate themes, the giant fiberglass skull has become somewhat of a mascot for the Neon Museum, even visible from Google Satellite view.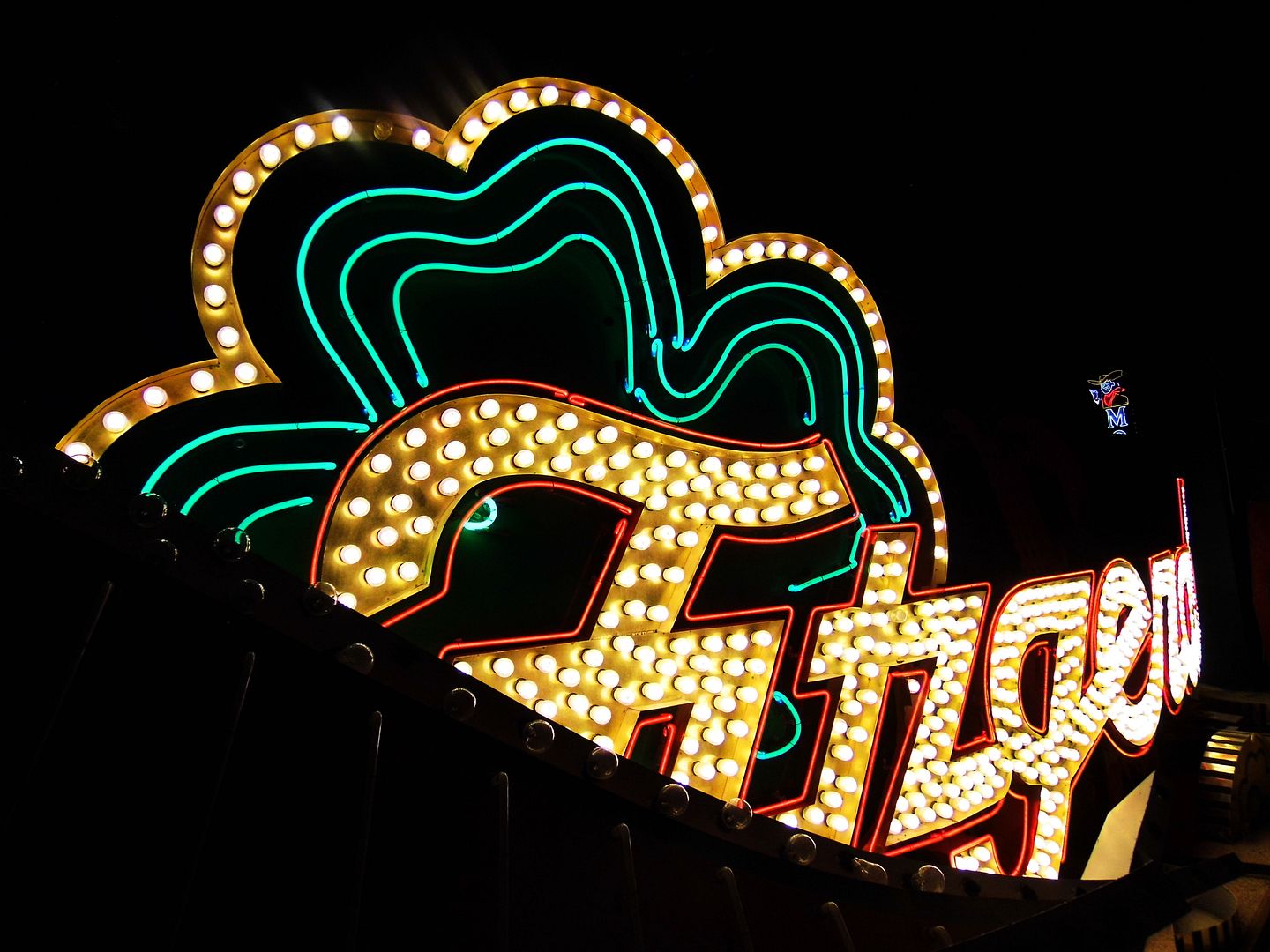 And the Neon Museum is constantly acquiring new items...
...though not always neon...
...but rather rescuing whatever gems of commercial archaeology that are no longer wanted...
...or point to businesses no longer in existence.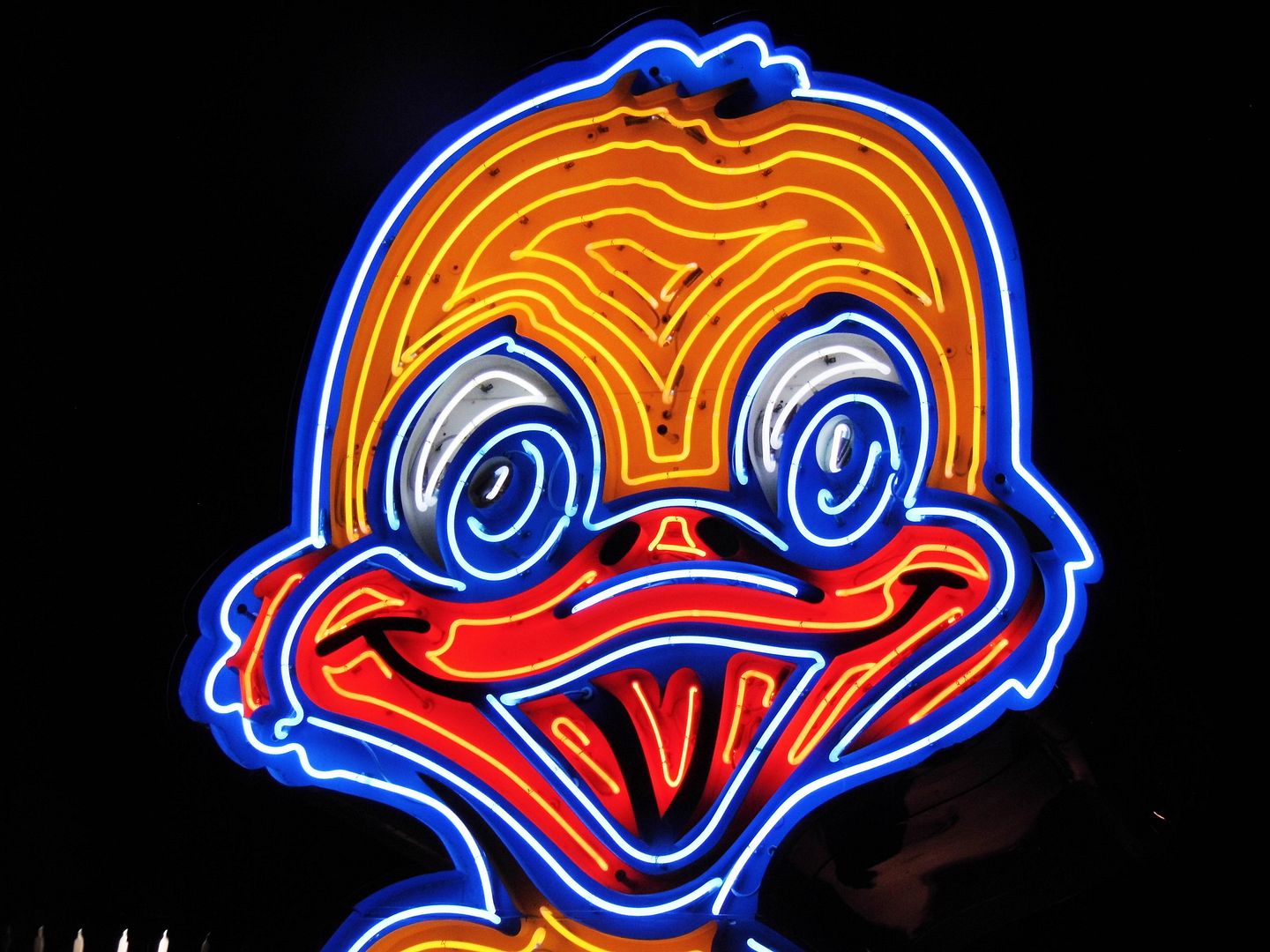 Personally, I think if you want to visit the
Neon Boneyard
, you have to do both
the day
and the night tour to see the signs in both their contexts.
In daylight
, it feels like a graveyard...
...but at night...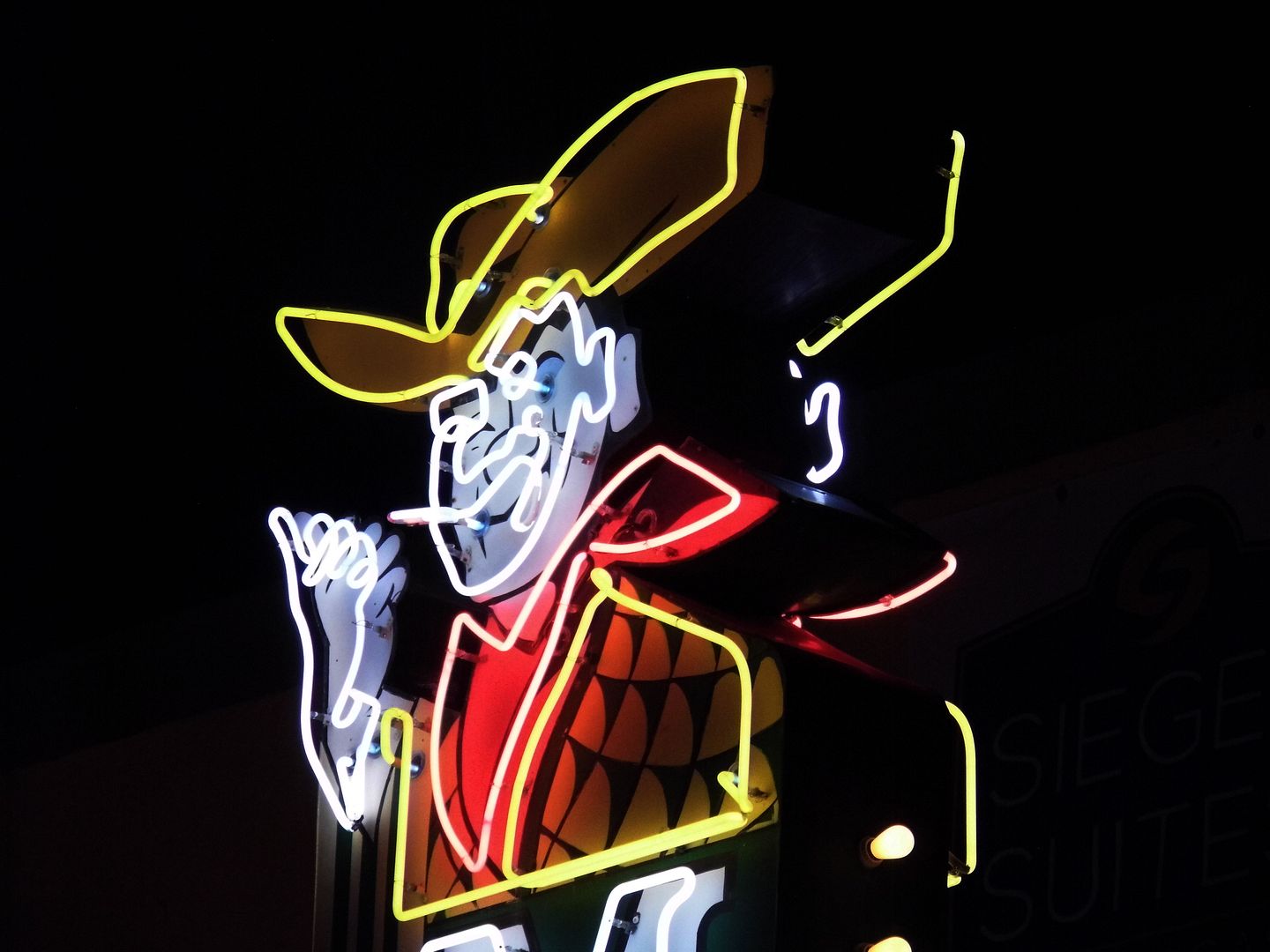 ...even with LED lighting cast upon them....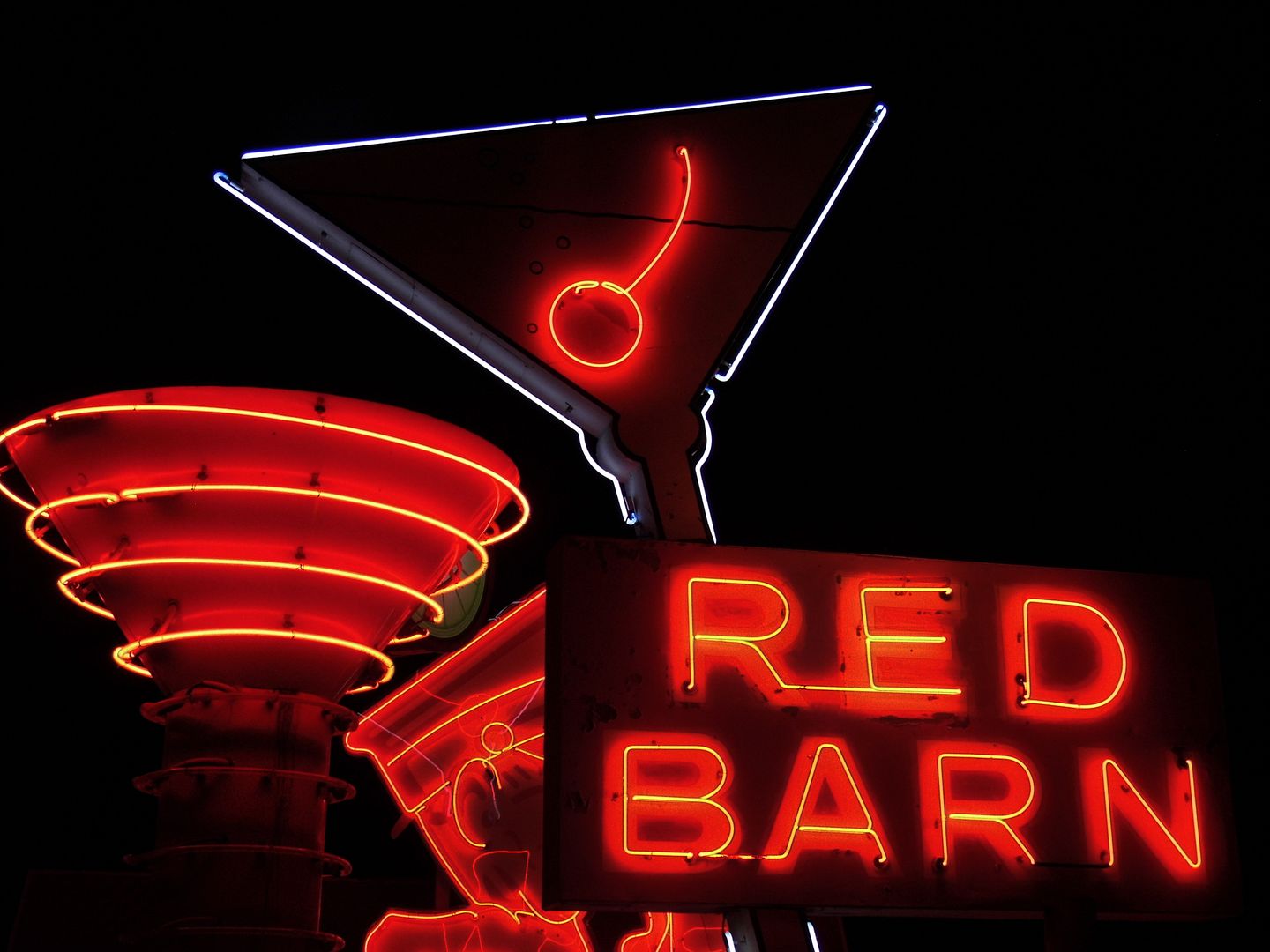 ...the signs feel alive.
Related Posts:
Photo Essay: Neon Boneyard, Vegas
Where the Dead Neon of Vegas Gets Resurrected
Photo Essay: Fremont Street
Photo Essay: The Neon of LA, and Its One Darkened Dragon