[Last updated 11/1/19 9:50 PM PT]
Just as an actor may serve their director's purpose, and a singer may warble as their producer instructs, an architect only has so much autonomy over their building designs for clients.
That's what makes The Laura and Edward Killingsworth Residence in Long Beach's Bixby Knolls neighborhood so intriguing—as it was designed by the architect Edward Killingsworth for his
own
family of four.
Located on 0.7 acres of land that used to be part of the former Rancho Los Cerritos (and directly next door to the historic site of the same name)...
...it was built with the help of Killingsworth's two sons, Greg and Kim, in 1961.
You'll now find it beyond a locked gate, smack dab in the middle of the Virginia Country Club, by its private golf course.
Killingsworth is perhaps best known for his contributions to the
Case Study Program
, having created four such houses in total (three of which are extant).
He pioneered the post and beam Midcentury Modern style...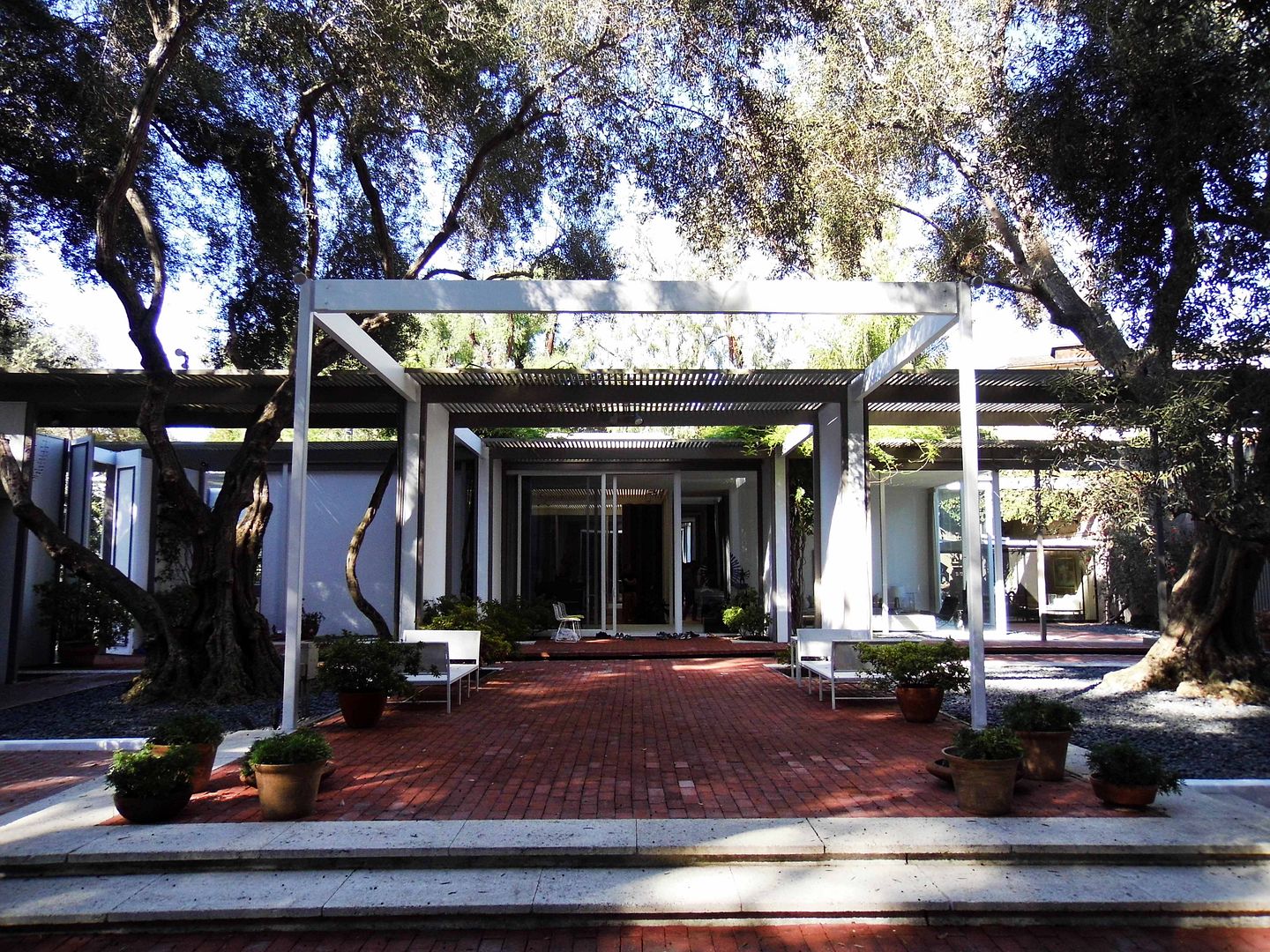 ...as exemplified by his own home's distinct—but open air—patio "rooms."
Glass walls separate the outdoors from the indoors, and 12-foot ceilings provide plenty of vertical space.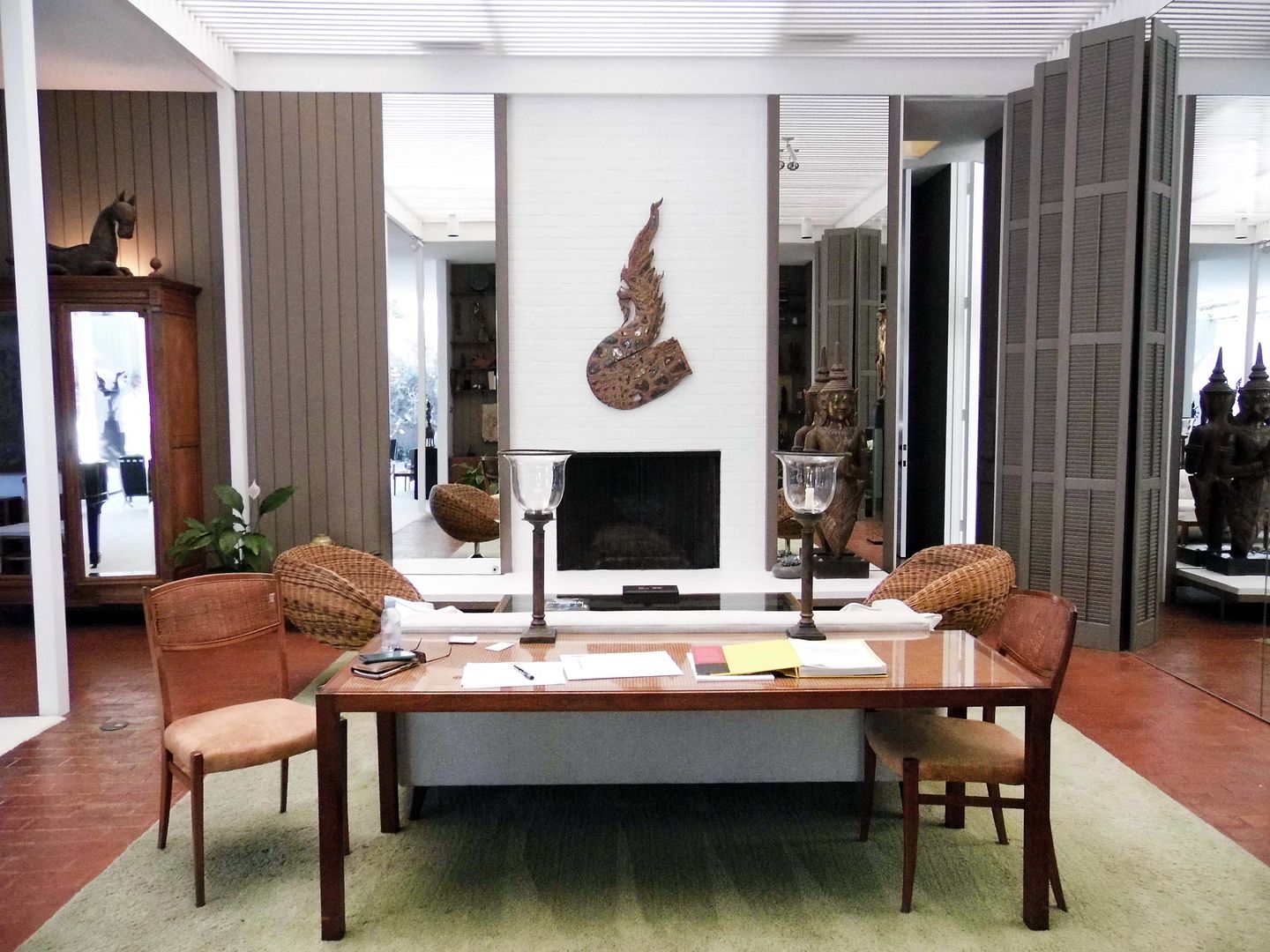 A "floating" fireplace and wood-paneled walls shine under the slotted wood ceiling of the home's atrium, which provides plenty of natural light.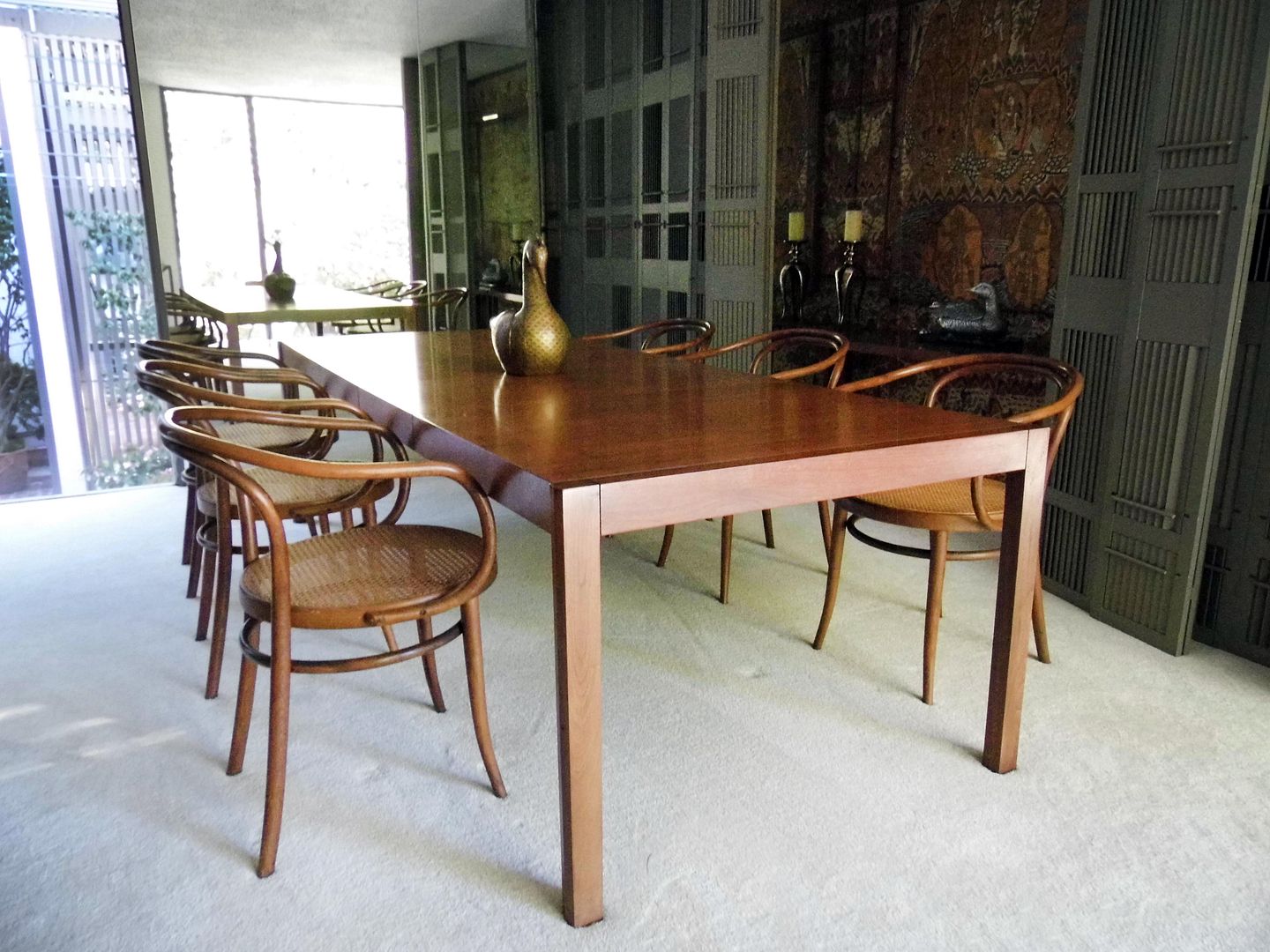 The beige carpeting is, if not original, very old...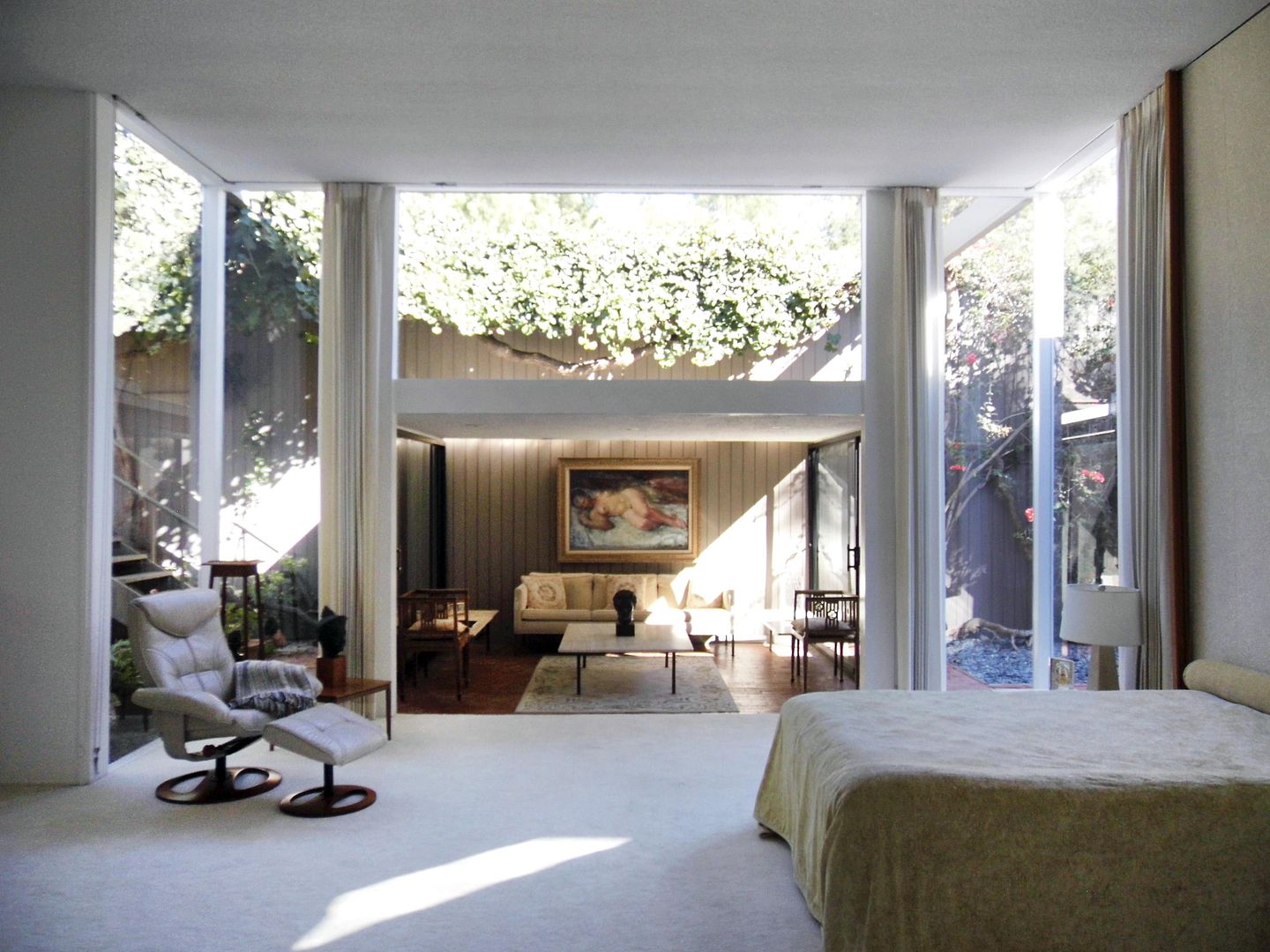 ...somehow preserving its whiteness, despite the temptation to walk out onto the patio's brick pavers barefoot and then back in...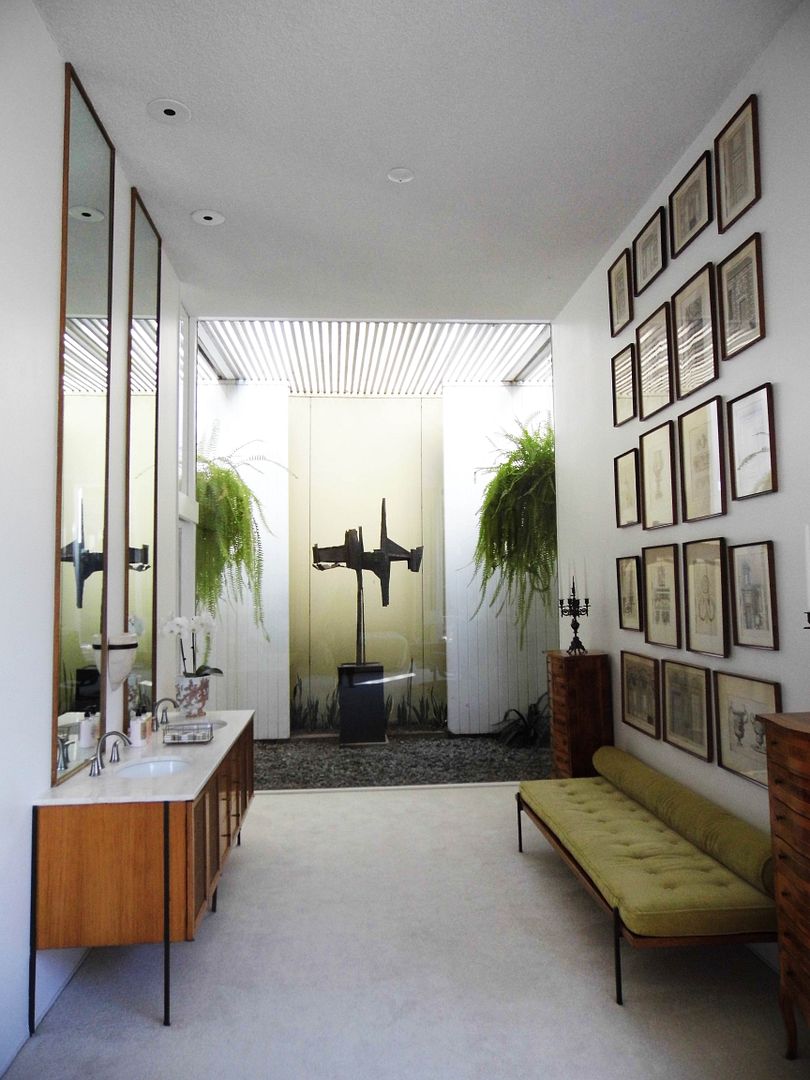 ...and to track soapy water in from the
al fresco
shower.
You'd think that children couldn't
possibly
live in such a place without destroying it...
...but in fact, the two Killingsworth brothers were just boys when they lived here, even sharing a bedroom (outfitted with sliding panels for privacy).
Edward Killingsworth passed away in this home in 2004—and unfortunately, now that matriarch Laura Killingsworth also passed in June of this year, the surviving family has decided to move on and put the house on the market.
The Killingsworth Residence received a buyer's offer the week it was announced for sale—understandably so, since it's the first time the house has been on the market
ever.
The real estate agent is, however, entertaining backup offers. You can see the listing
here
.
Ed Update 11/1/19:
According to the
Long Beach Post
, the new owners are preservation-minded and want to keep the Killingsworth Residence as it is, or return some elements to their original state.
Related Posts:
Photo Essay: A Modernist Bachelor Pad Above Palm Springs