The Fremont, Anasazi, and Southern Paiute tribes once called this area home.
But it's better known now as having been settled by Mormon pioneers in 1864.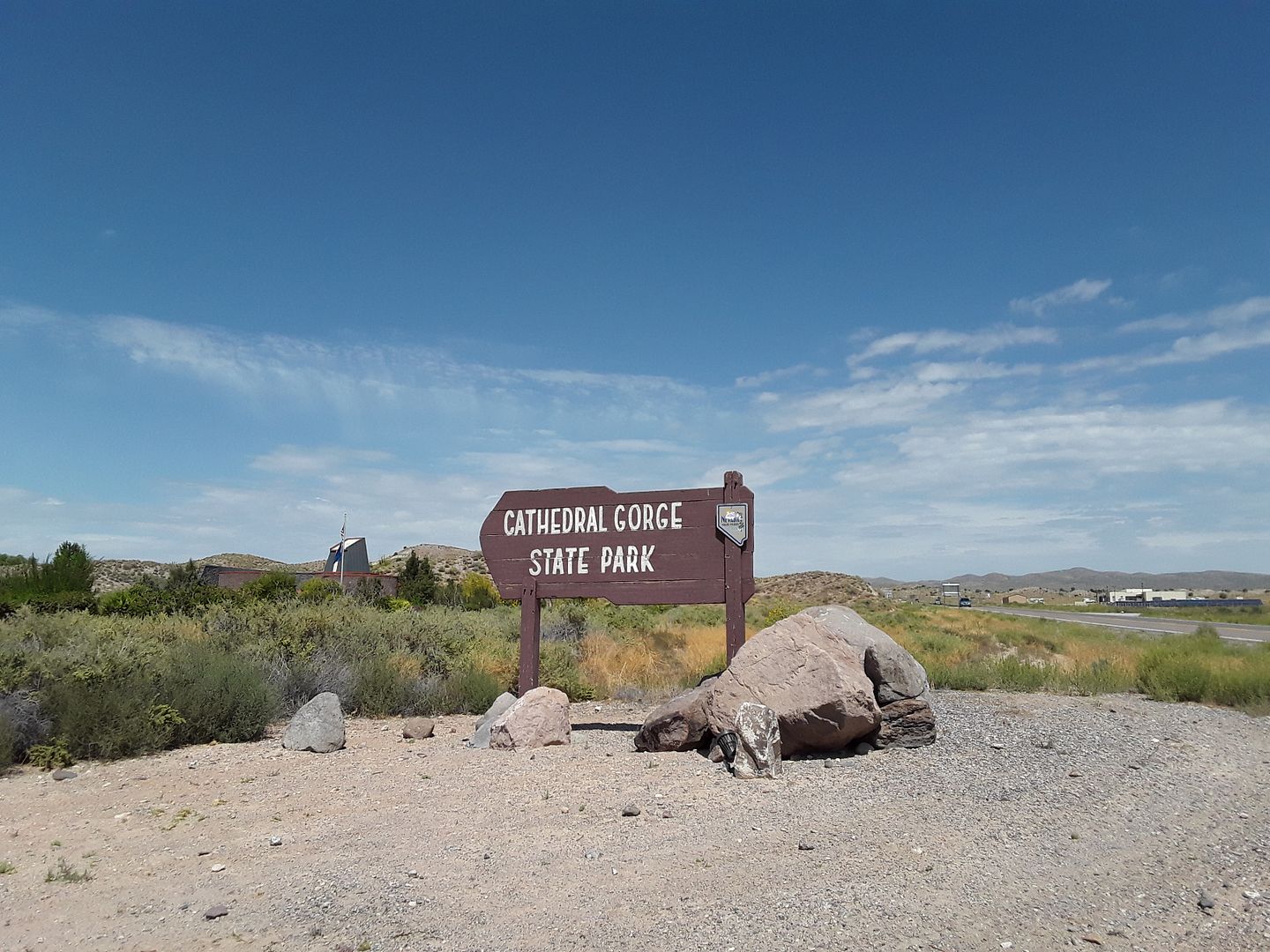 They created the unincorporated town of Panaca, the closest town to Cathedral Gorge State Park.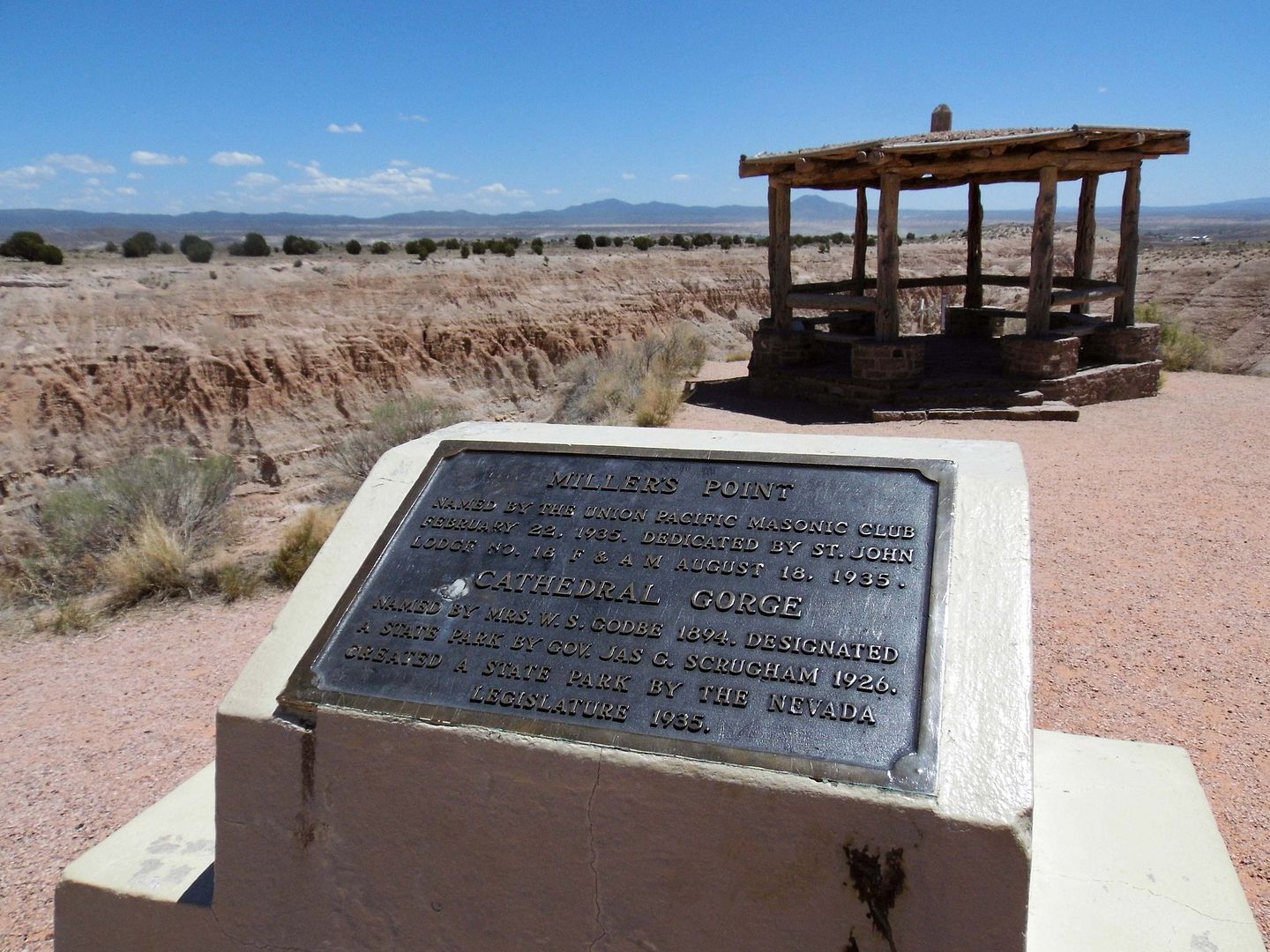 Panaca is now considered southern Nevada's first permanent settlement...
...even though it was originally part of Utah before the boundaries were redrawn.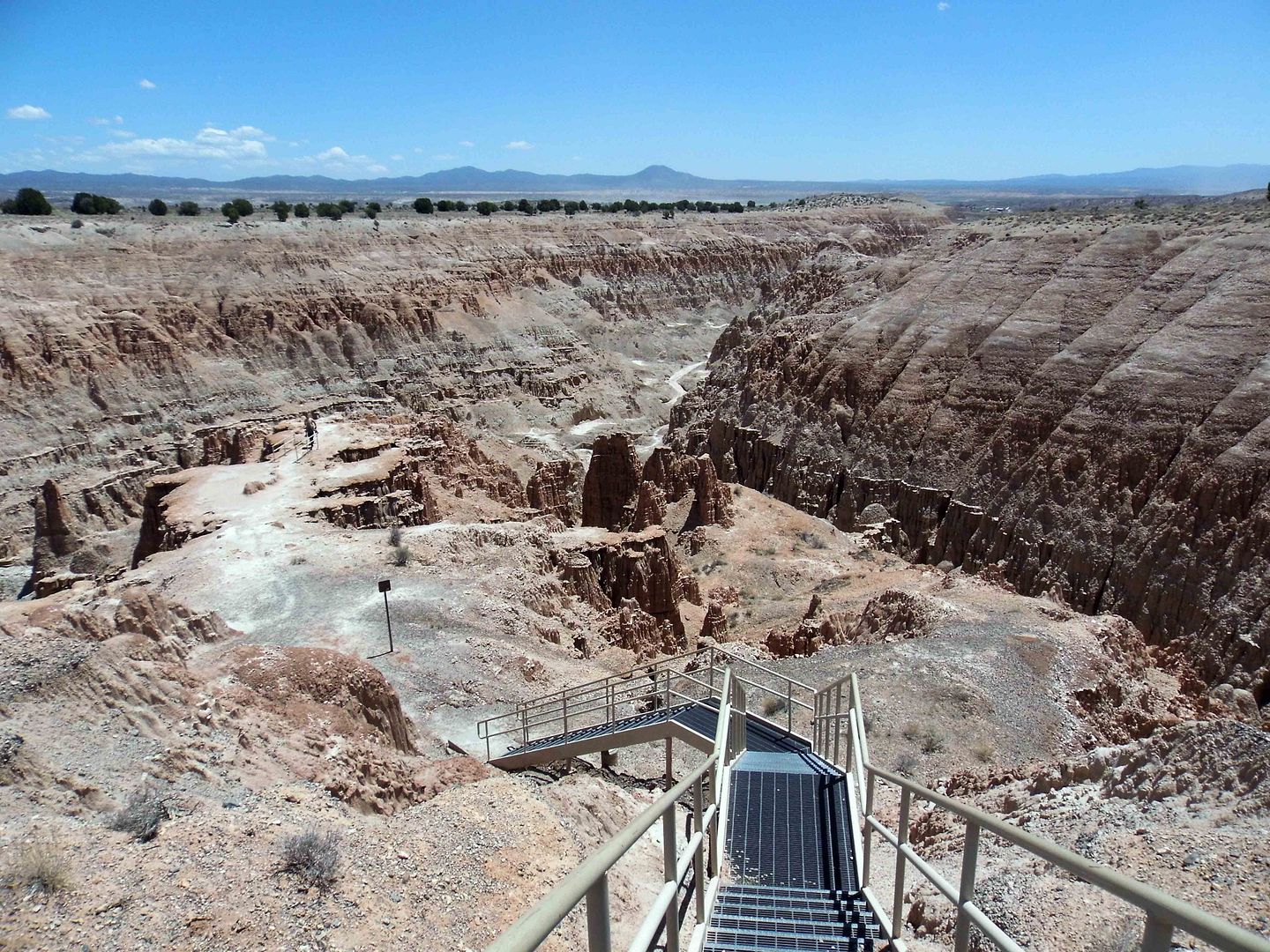 That makes sense when you're standing up at Miller's Point, looking down at Miller Point Trail from the ramada built by Civilian Conservation Corps.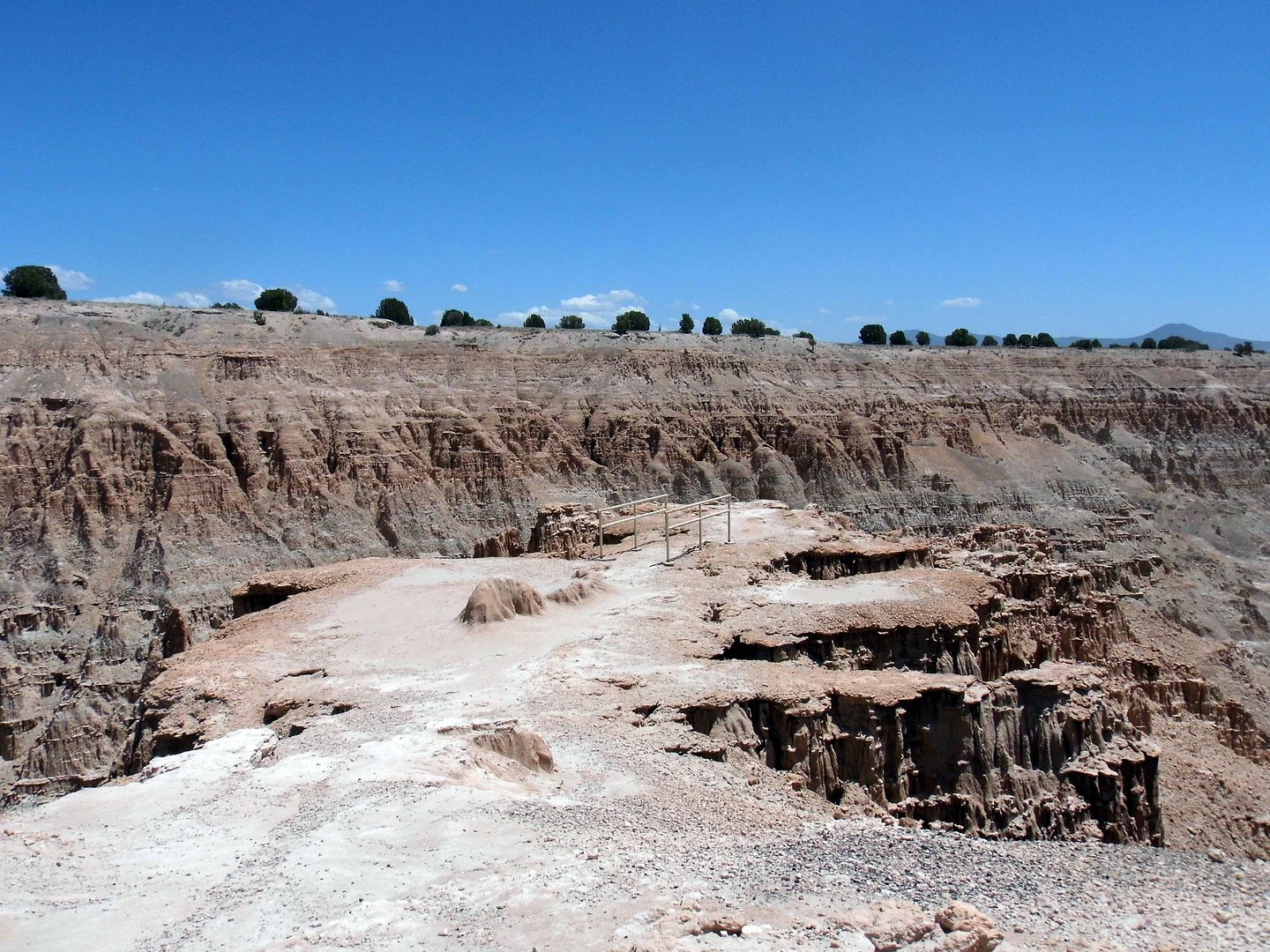 Cathedral Gorge, by many reports, looks like a mini version of Utah's Bryce Canyon National Park.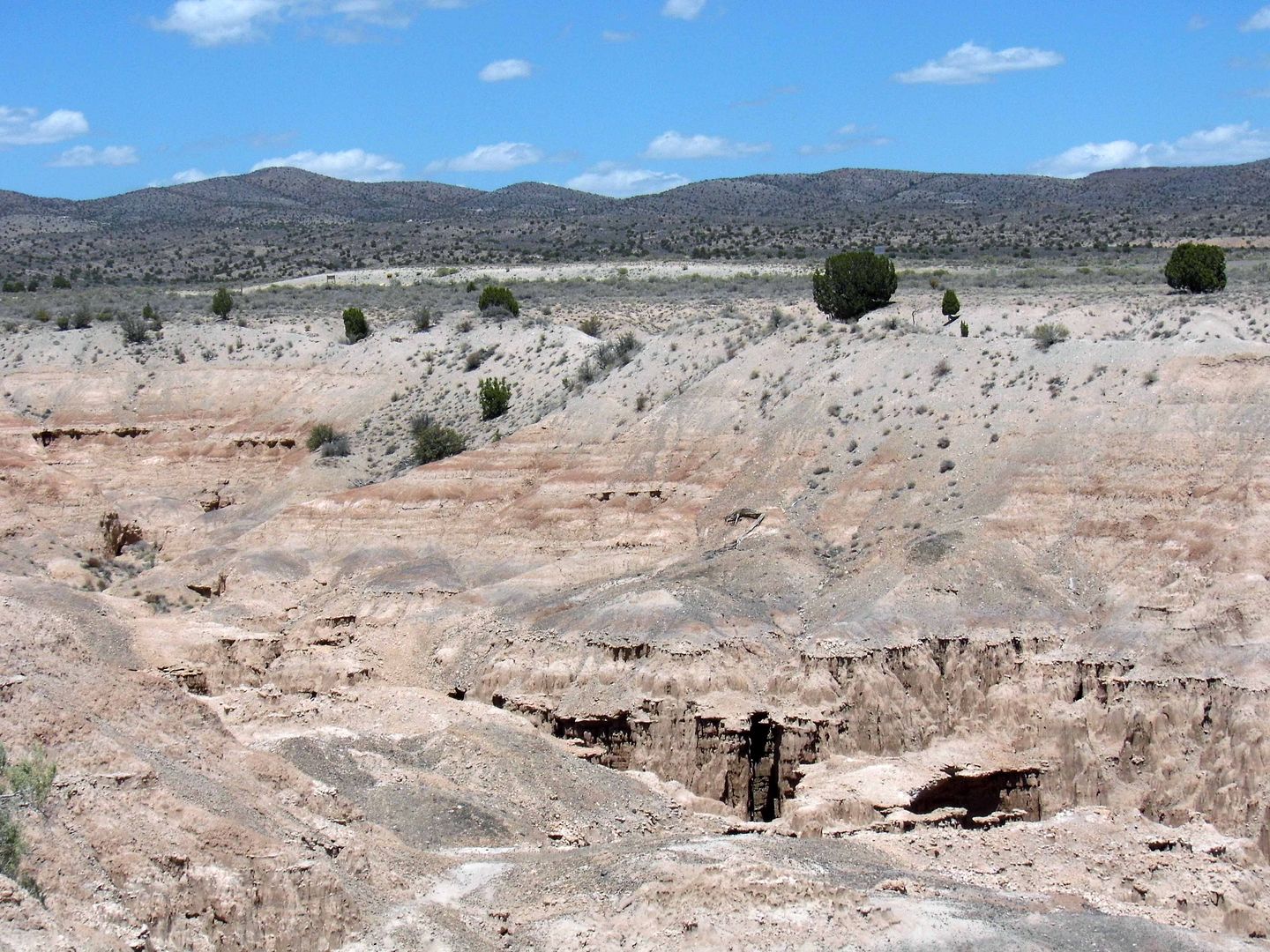 Its cliffs, however, are more buff-colored than red...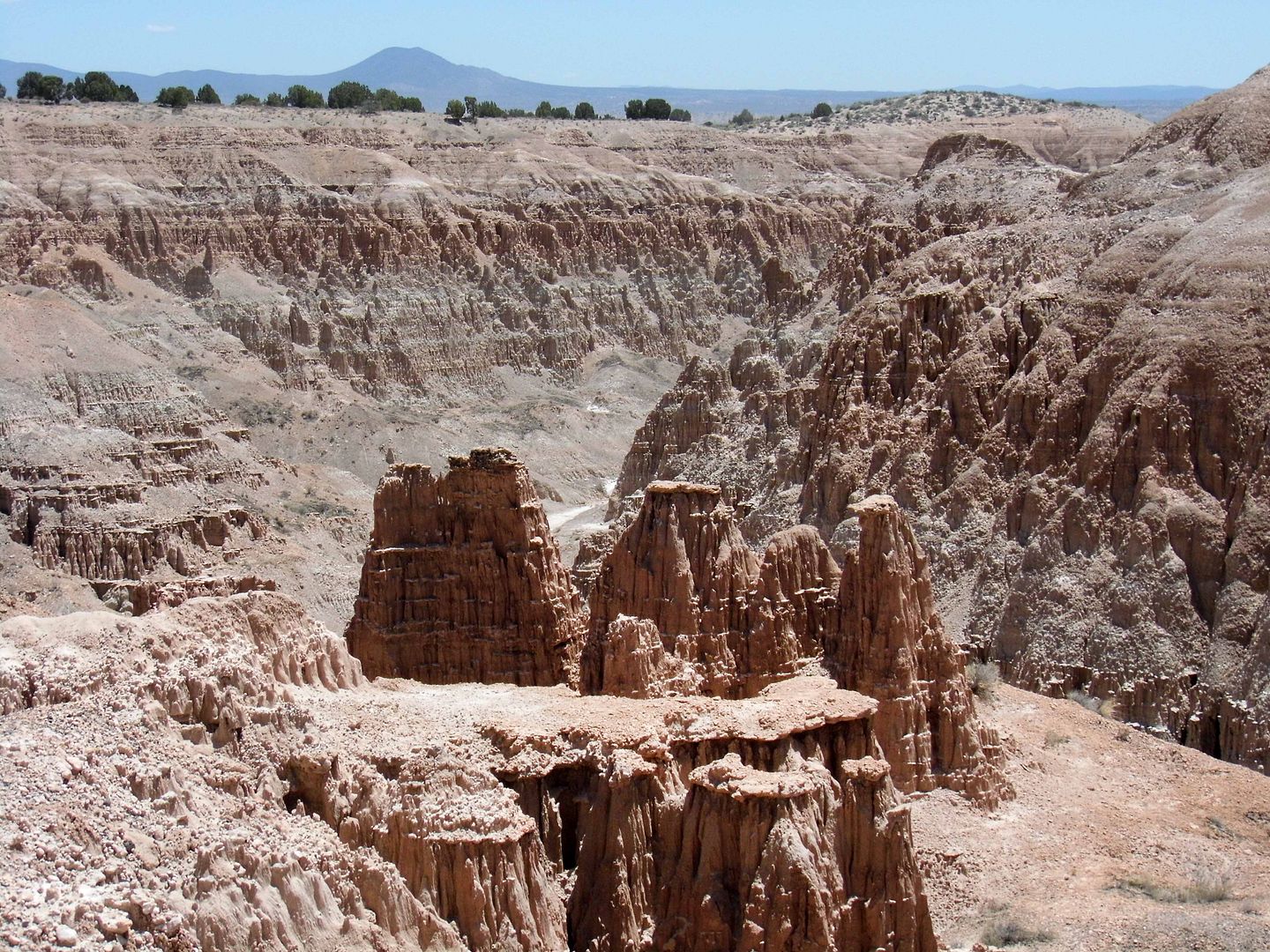 ...and its freestanding spires and pillars are more defined than the hoodoos that are disappearing with time and erosion.
Volcanic activity—specifically, block faulting—created this natural wonder, which is essentially all that remains of a freshwater lake in Meadow Valley.
The water, however, has been long-gone for a long time—so, the the Civil Conservation Corps constructed a Water Tower in the 1930s.
The gravity-fed system delivered water that was too alkaline, though—so they abandoned the system.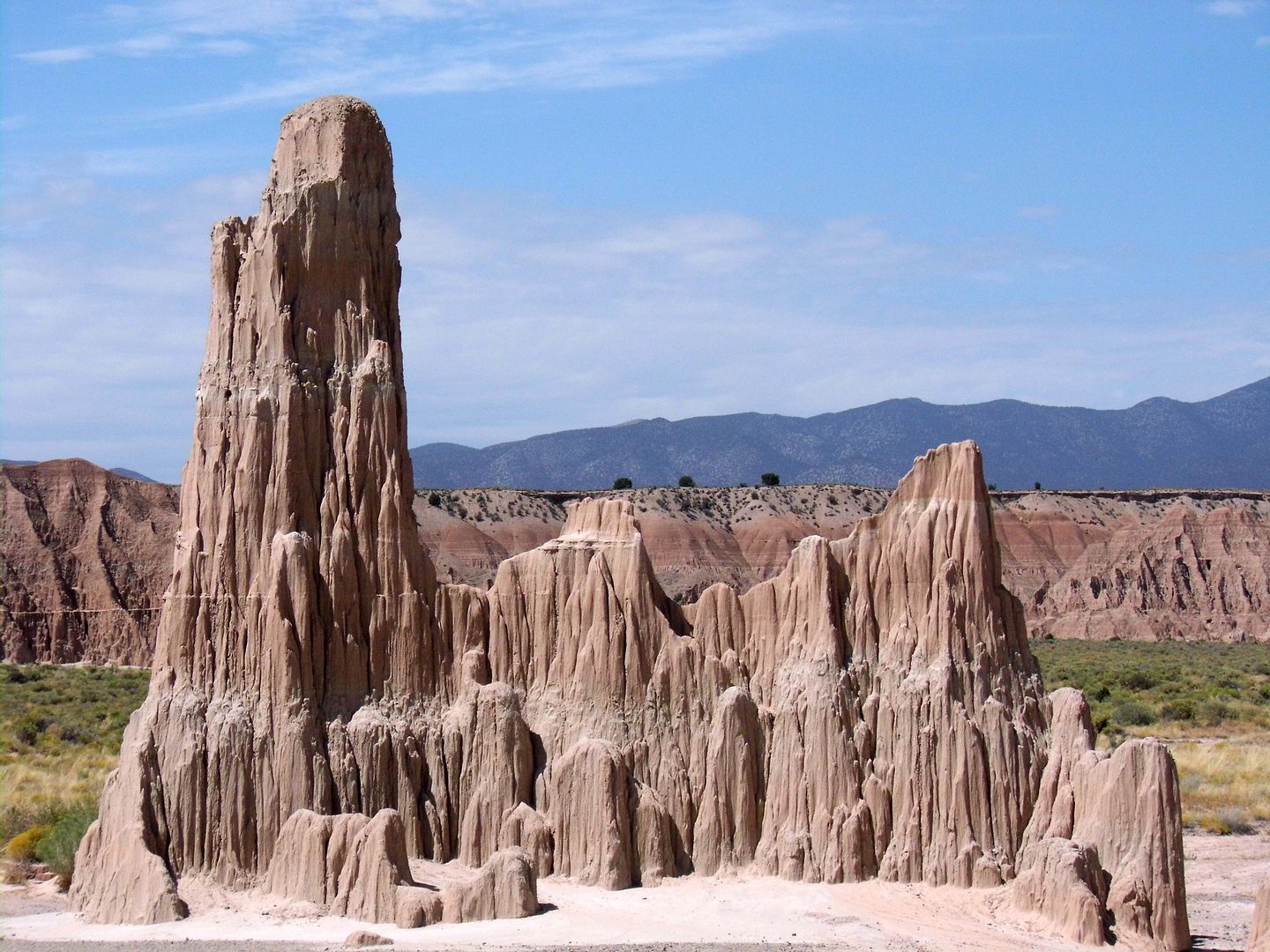 Alkaline water is typical of volcanic regions—and the Caliente Caldera Complex lies just below the park boundaries.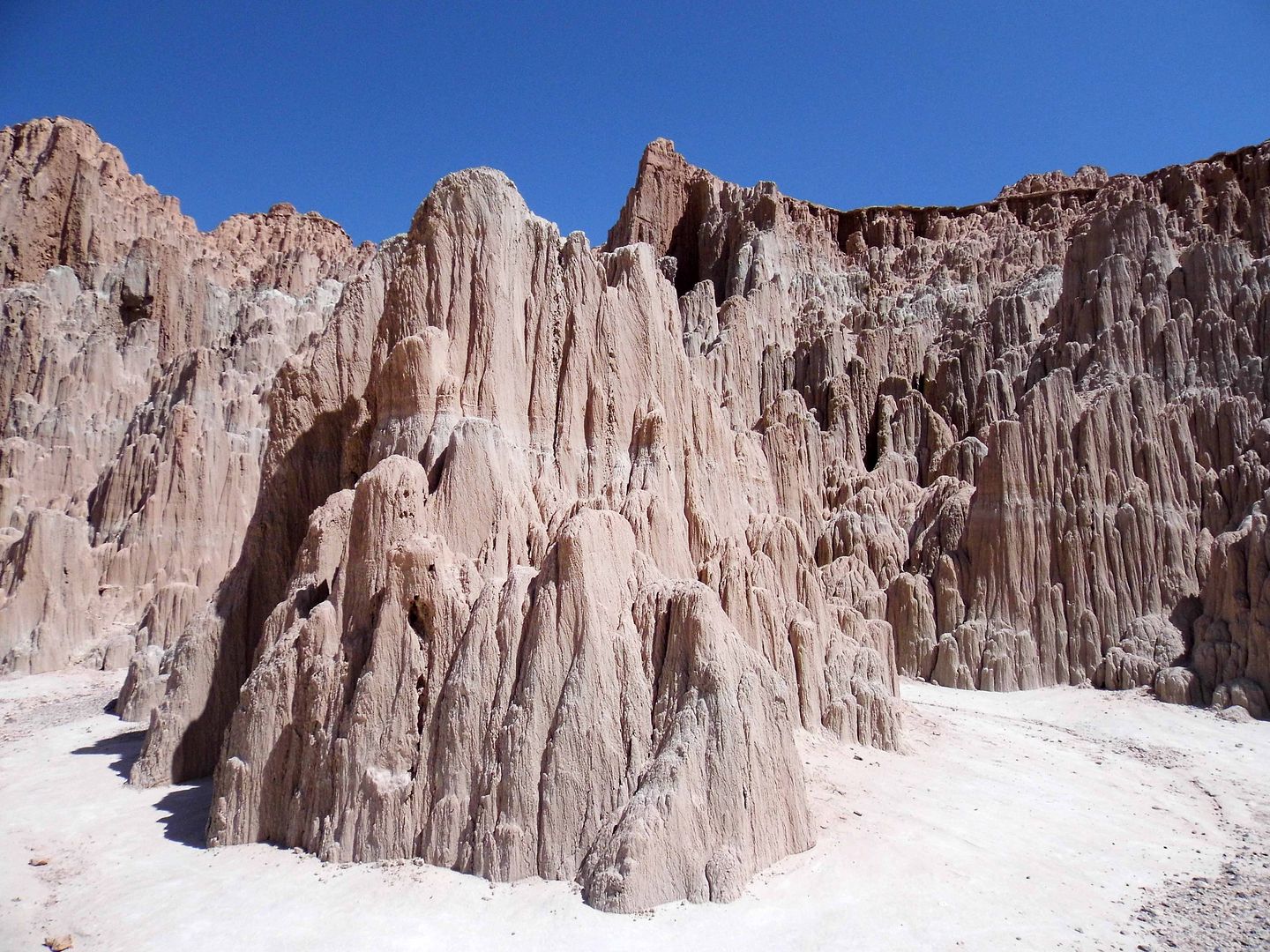 Above ground, what you can see is part of the Panaca Formation—a combination of silt, bentonite clay, and volcanic ash, formed together over tens of millions of years through alternating cycles of freezing and thawing.
The vegetation-free slopes cluster together in just the right way to form slot canyons, known locally as "caves." But only one area of Cathedral Gorge is called "Cathedral Caves."
The present-day park was originally called Cathedral Gulch, named in 1894 by the wife of Mormon pioneer merchant and mining operator
William Samuel Godbe
, a London-born convert.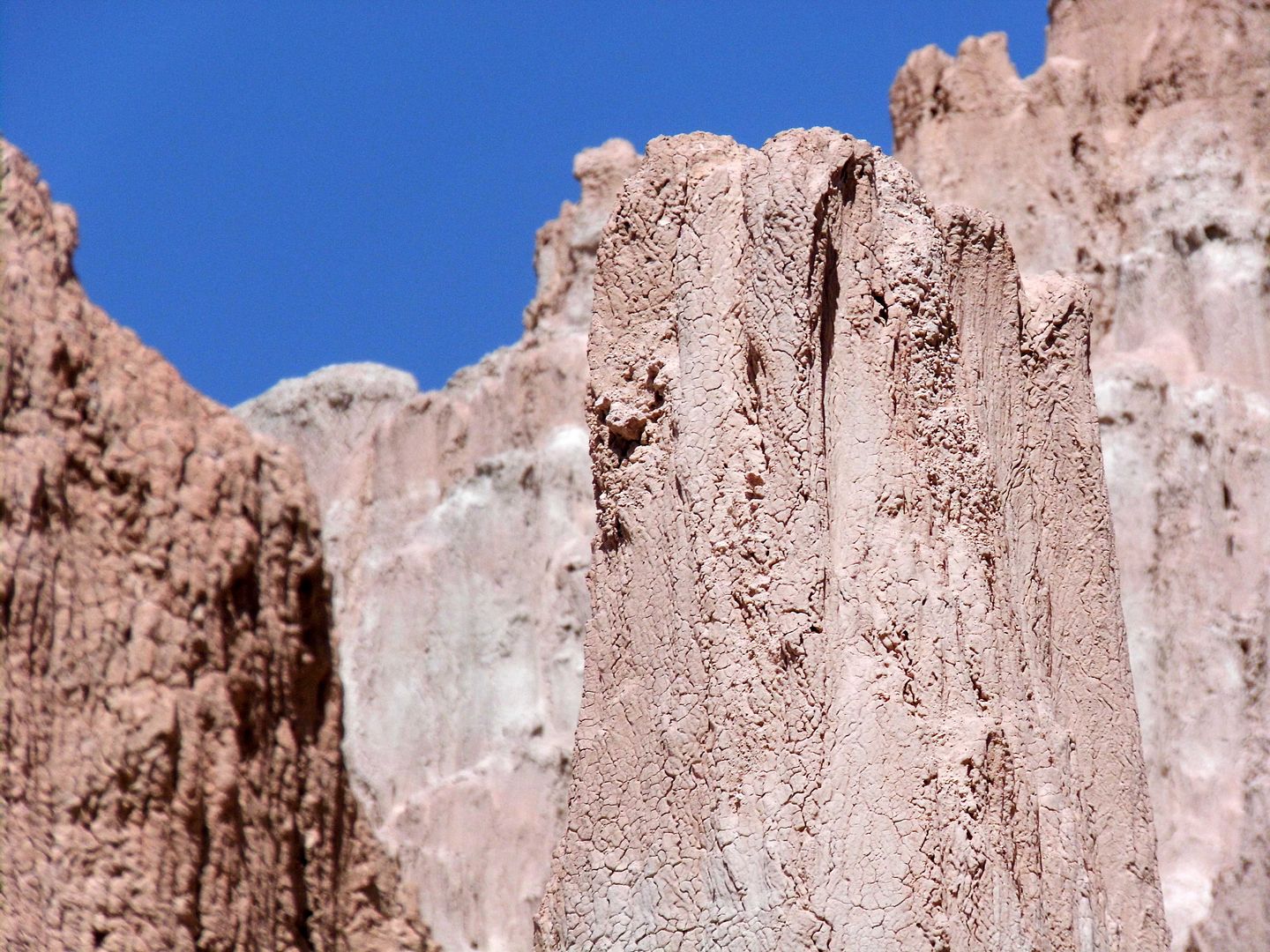 But it doesn't exactly fit the description of "a narrow and steep-sided ravine marking the course of a fast stream."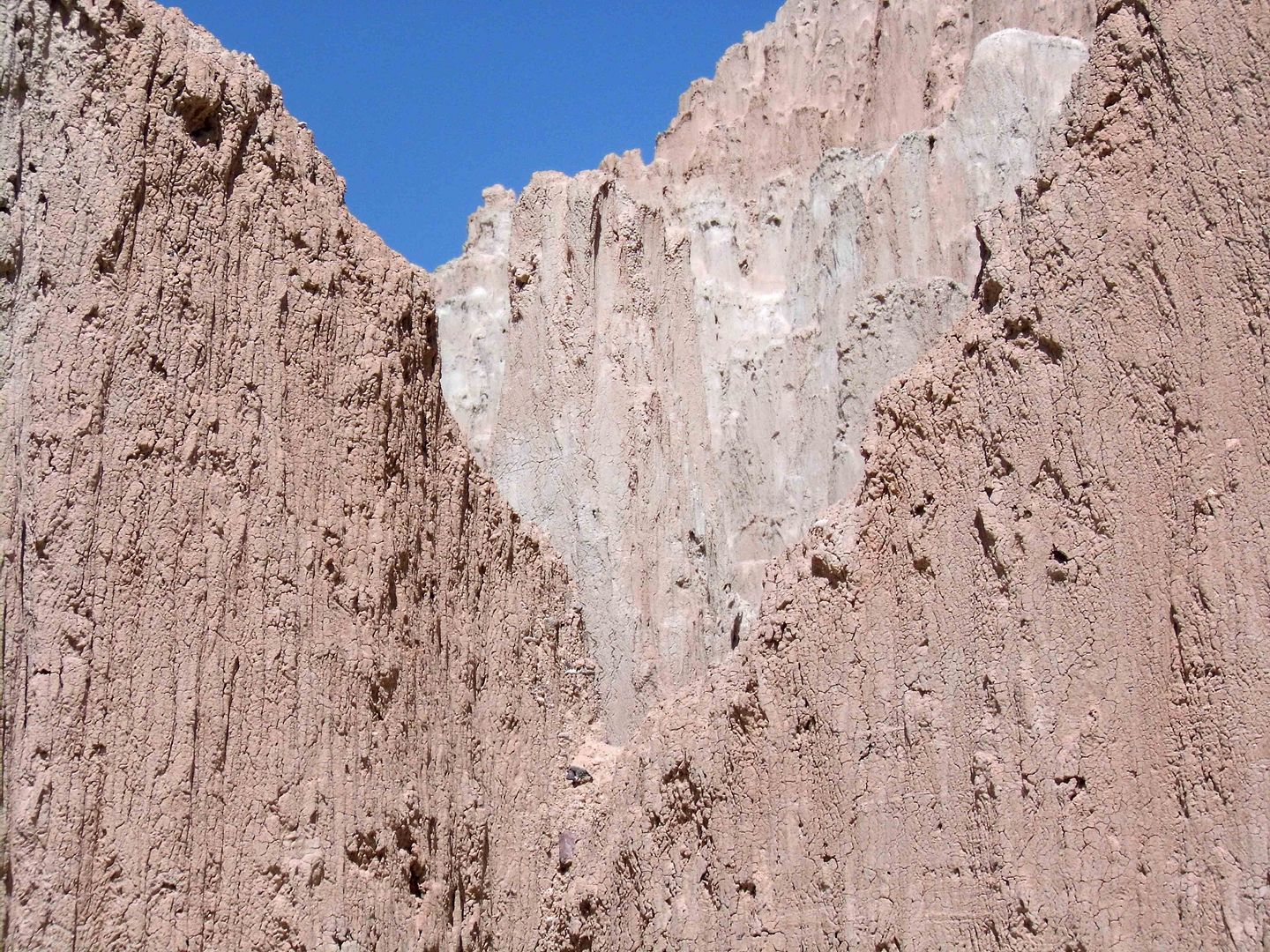 "Gorge" perhaps more accurately and impressively described its steep, rocky walls that seem to envelop you as you creep in the crevices.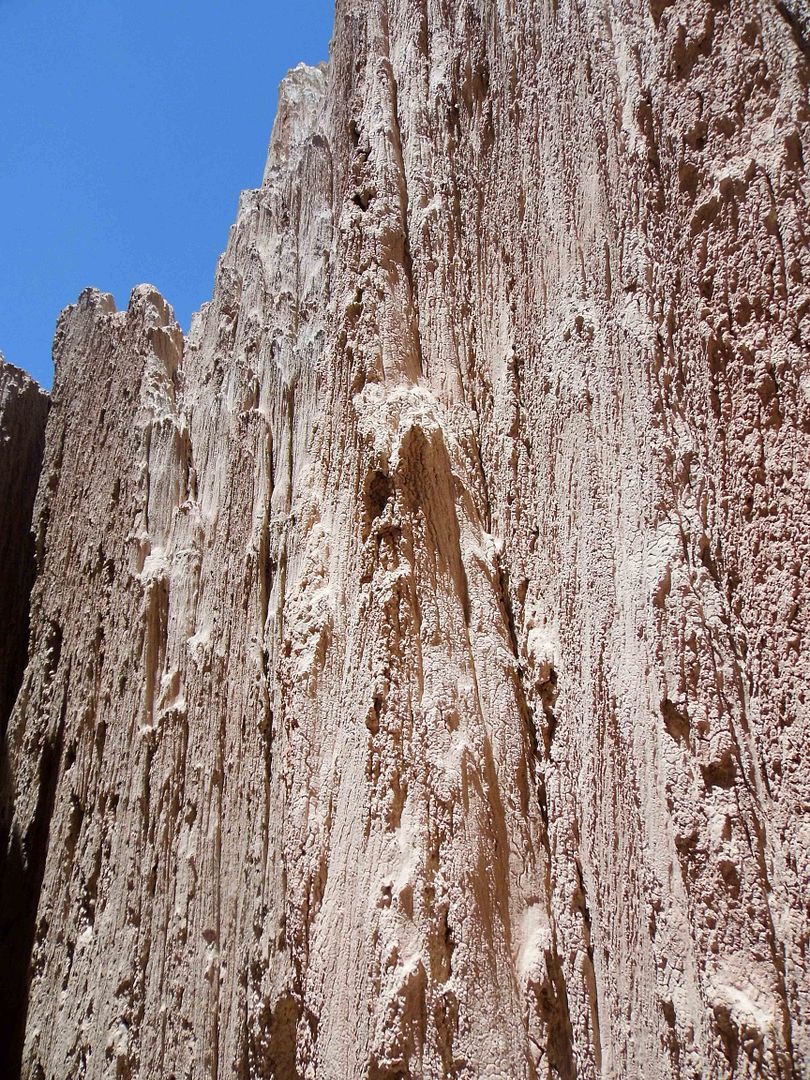 So when Nevada Governor James Scrugham set aside the area for preservation in 1924 as part of the "State Recreational Grounds and Game Refuges," it was
renamed Cathedral Gorge
.
It became a Nevada state park—one of the first four— in 1935.
Today, it's still pretty remote—160 miles north of
Vegas
, 116 miles south of
Ely
, and 100 miles northwest of St. George, Utah.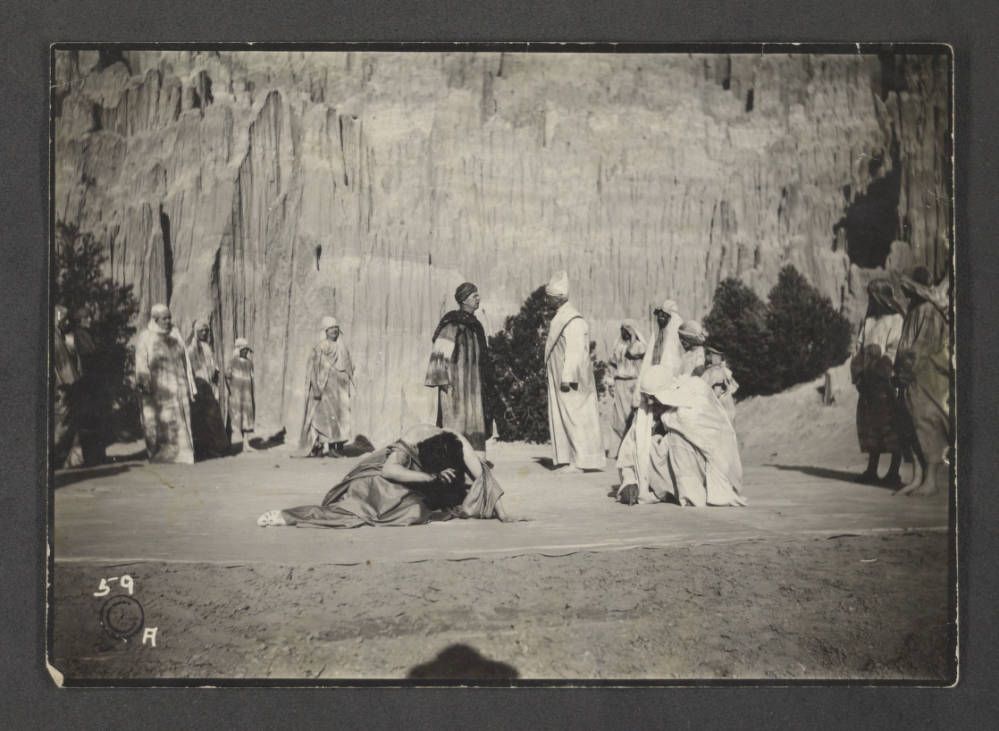 But the natural backdrop no longer provides the scenery for pageants and open-air Shakespeare productions, as it did in the 1920s.
Still, it feels as shockingly dramatic as it probably
ever
did.
Related Posts:
Photo Essay: The Obvious Path Through the Valley of Fire
Photo Essay: Golden Canyon / Gower Gulch Loop, Death Valley
Squeezing Through Titus Canyon With Low Clearance