Explorers who landed on North American shores—and mistook the continent for the East Indies—observed what they called an "Indian Summer," when the weather should've been cool but instead was warm enough for a second harvest.
It's technically unseasonably warm, except it kind of happens that way every year, across the continent.
Designer Ed Libby chose this theme—and the misattribution of its origin—as the focus of the autumn installation in the Bellagio Conservatory and Botanical Garden, on display now.
While other casino resorts on the Las Vegas Strip may be focused on recreating the opulence of ancient Greece, Rome, or Venice; or approximating stereotypical Paris or New York City; or meeting the ever-changing expectations of "luxury"; the Bellagio actually employs an executive director of horticulture that works with a designer to create immersive, botanical experiences for each season.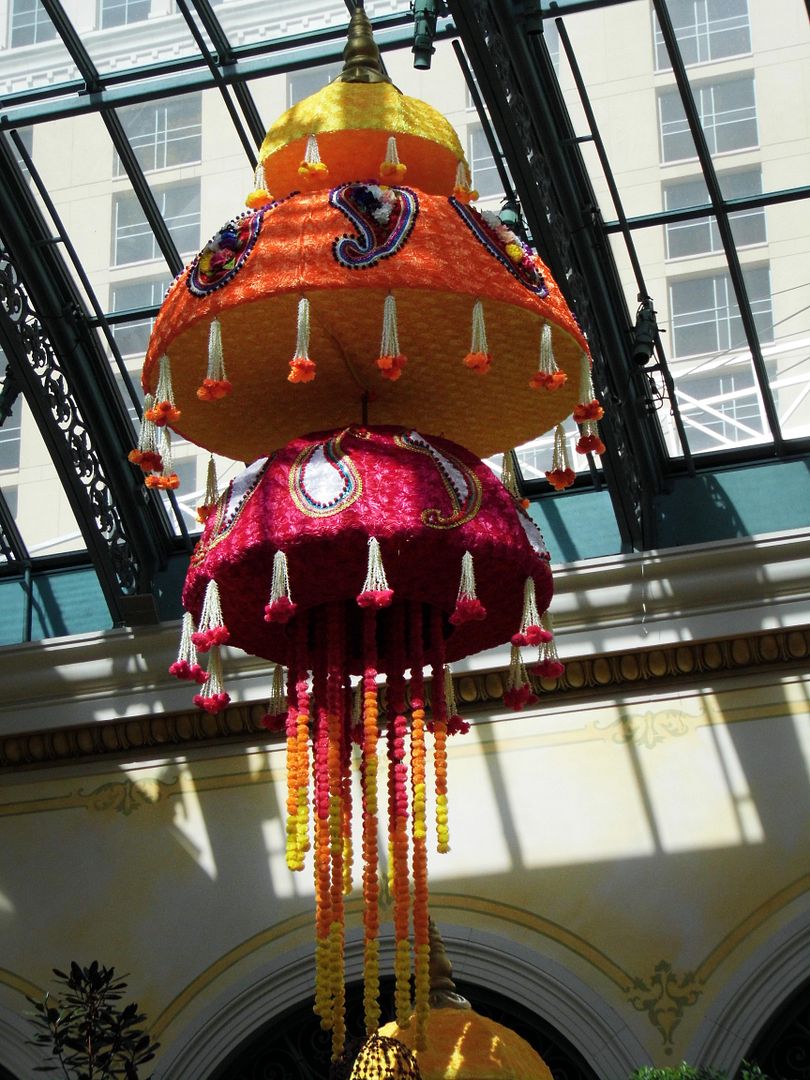 For the current display, that includes Indian chandeliers and
kalire—
the
auspicious symbol commonly found at Indian weddings, particularly surrounding the bride—hanging from the oxidized copper of the ceiling framework and beams, with its green patina (a.k.a. verdigris).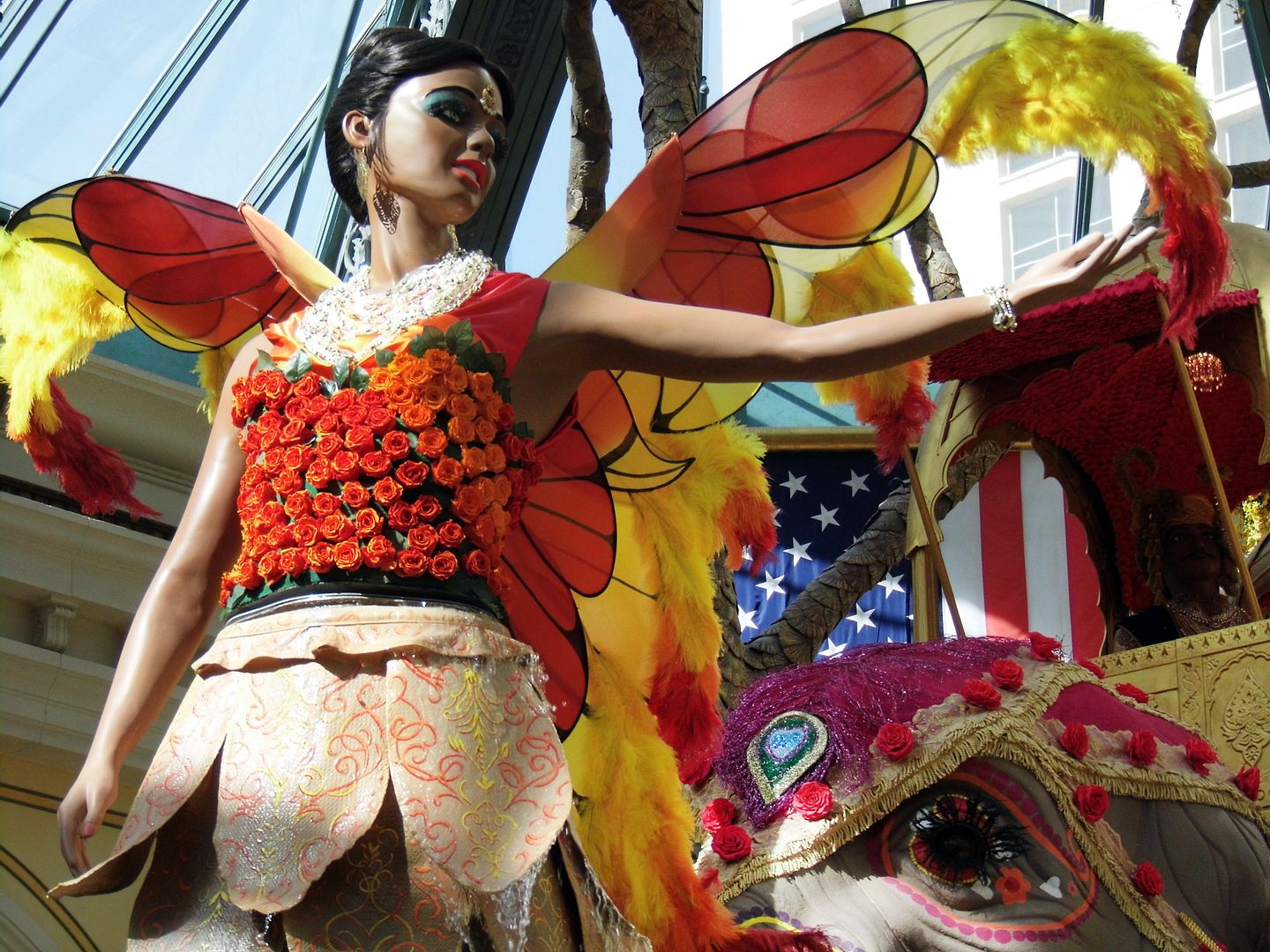 In this display, there are no Indian brides—only fairies.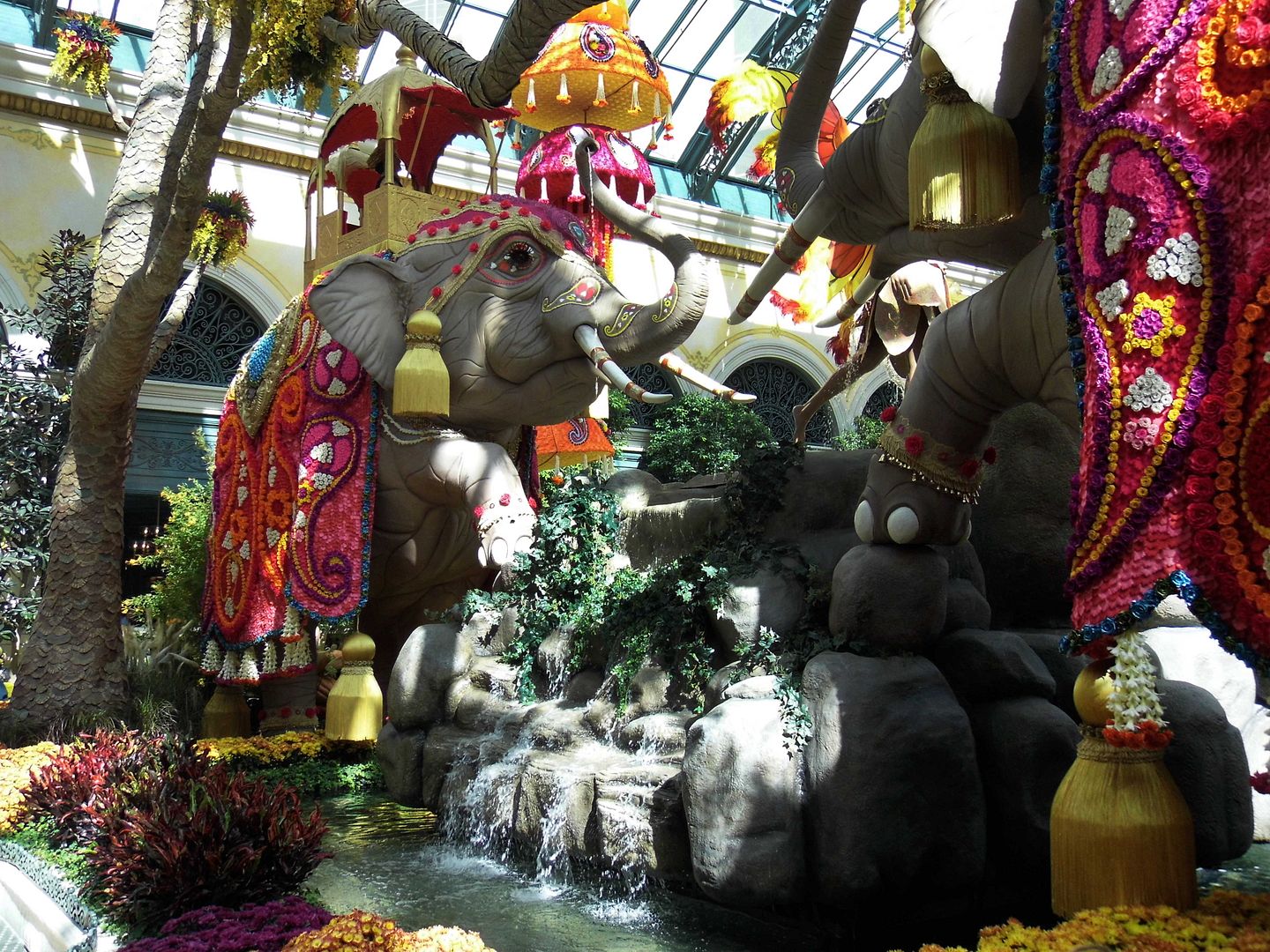 And a Maharaja riding an Asian elephant carrying a covered pavilion—called a "
hathi howdah
," where passengers ranking among kings or princes would be seated (even though in reality, it's terrible for the elephant's back and the practice is now discouraged).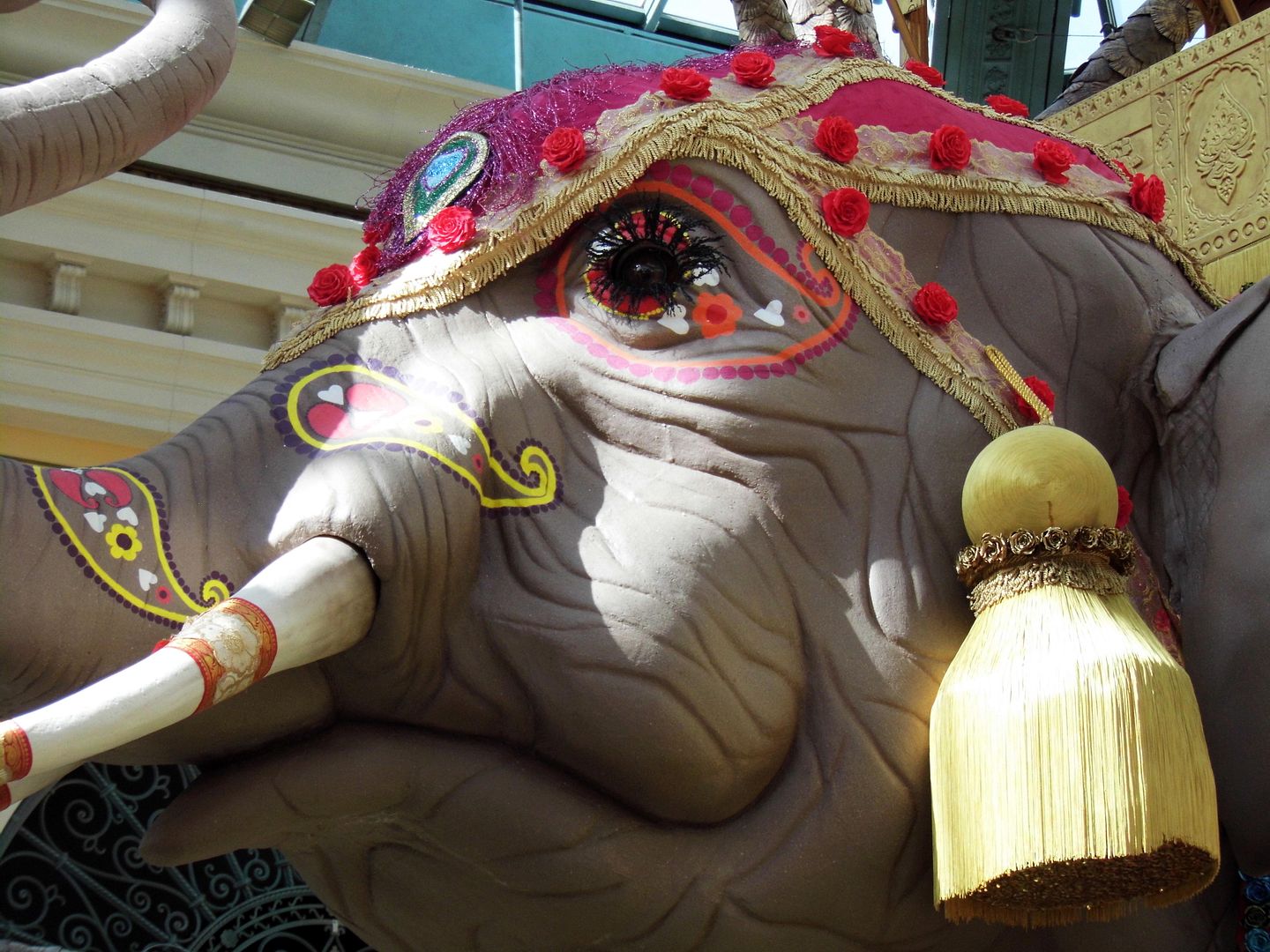 Maybe the historical fantasy depiction is OK here, since the 14-foot elephants have been constructed of painted foam and not flesh and bone.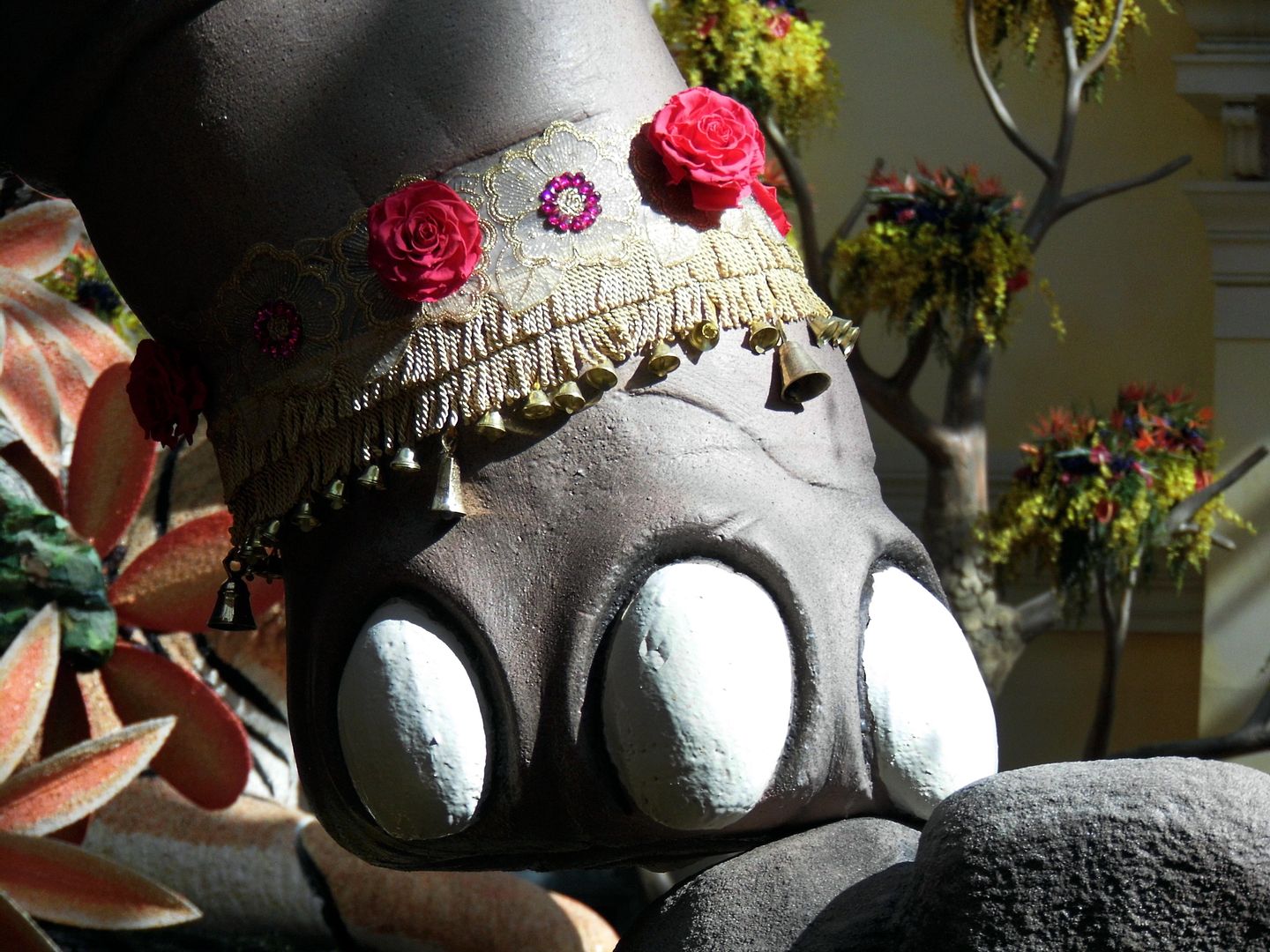 Their foam ankles wear bells...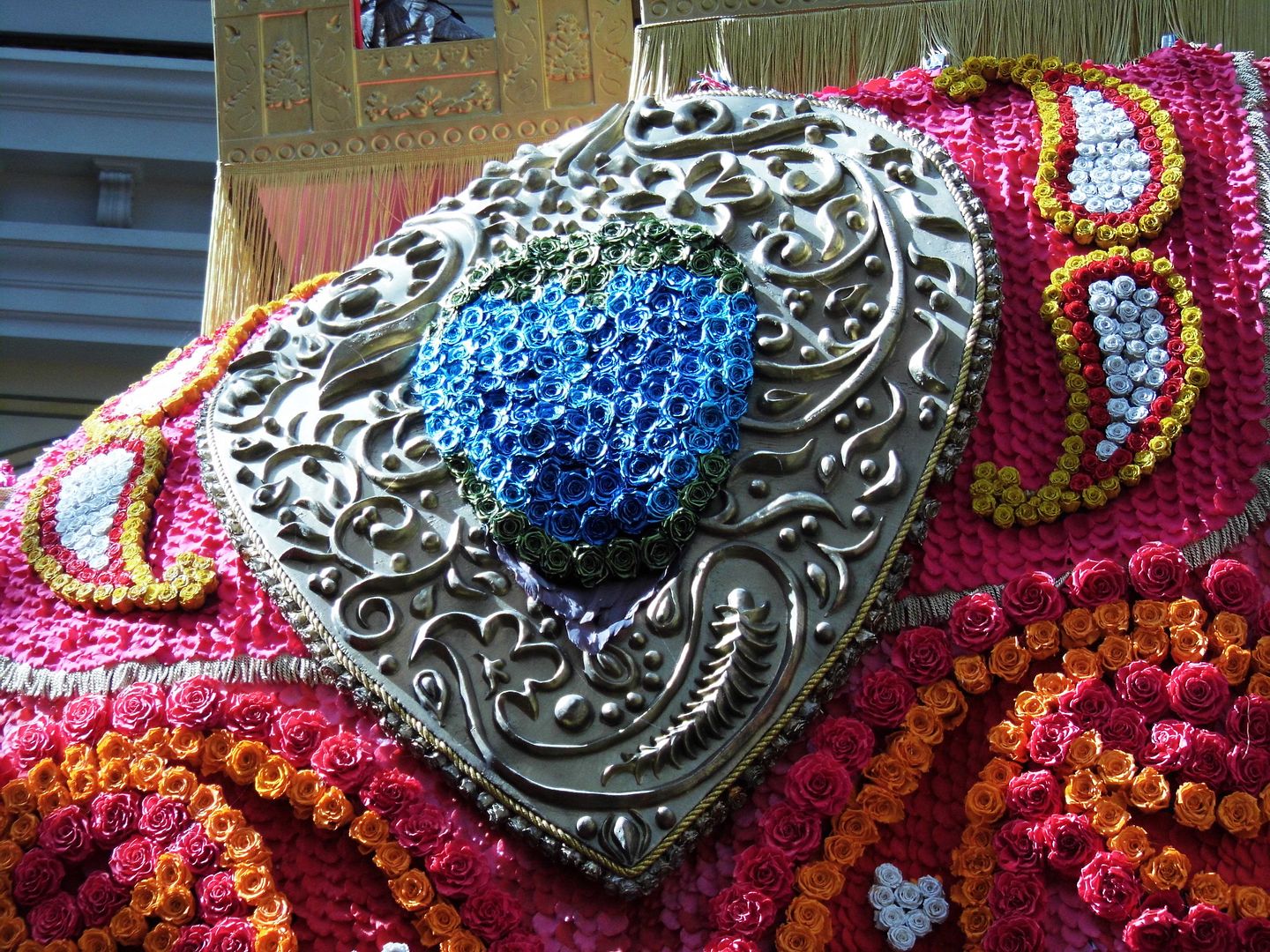 ...and their backs are covered by blankets that are made of 20,000 roses and embellished with tassels made of three varieties of flowers (tuberose, marigolds, and carnations).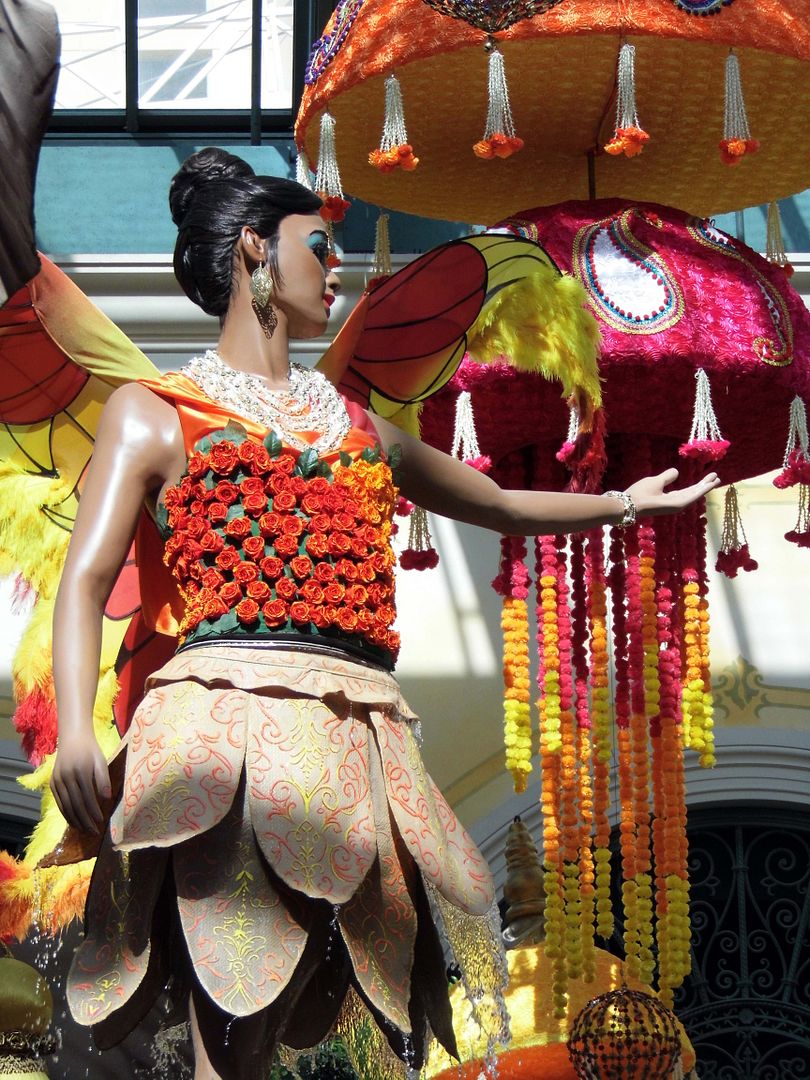 Libby's team of 125 staffers tries to closely follow the
Tournament of Roses
guidelines for using natural materials—and therefore incorporates as many different botanical species as possible. As a result, these creatures look reminiscent of floats from the
Rose Parade
.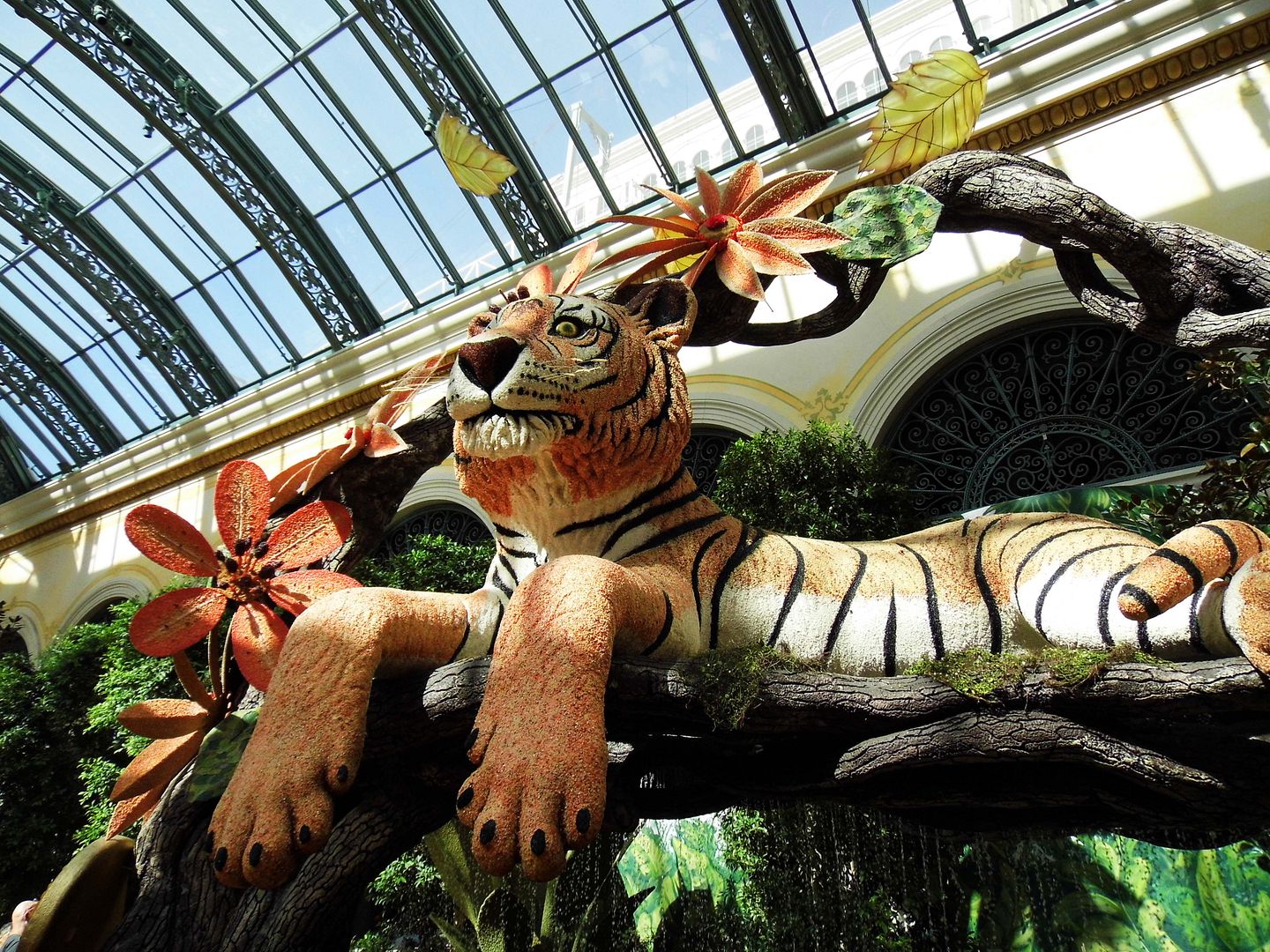 For instance, the 10-foot-tall Bengal tiger—the national animal of India—is covered in 290 lbs. of seeds, from black caraway to yellow lentils (as well as red and yellow cargo rice).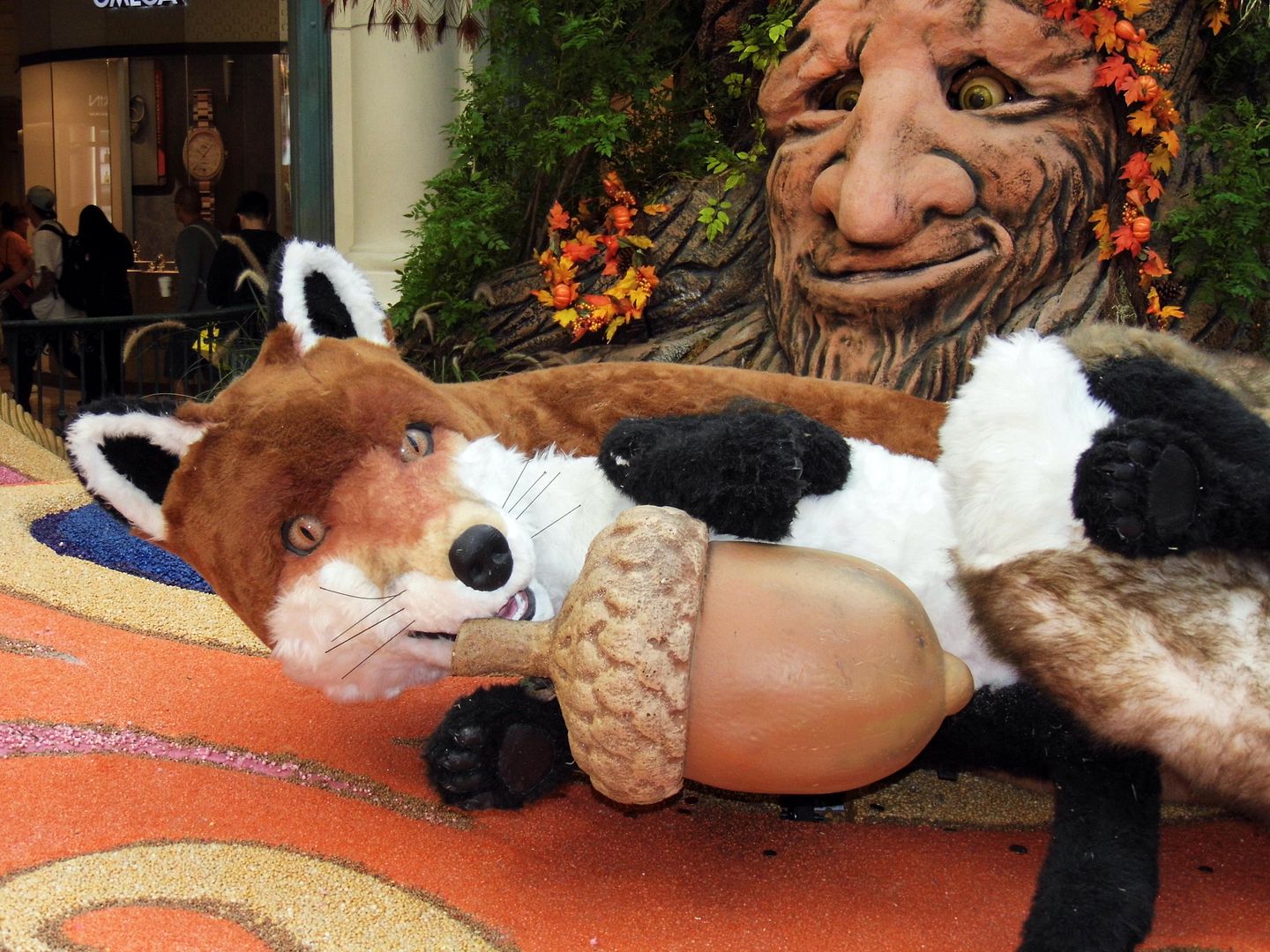 And the foxes lounging and playing on a magic carpet—underneath a 28-foot "talking" tree—are covered in red lentils, split chick peas, and muth.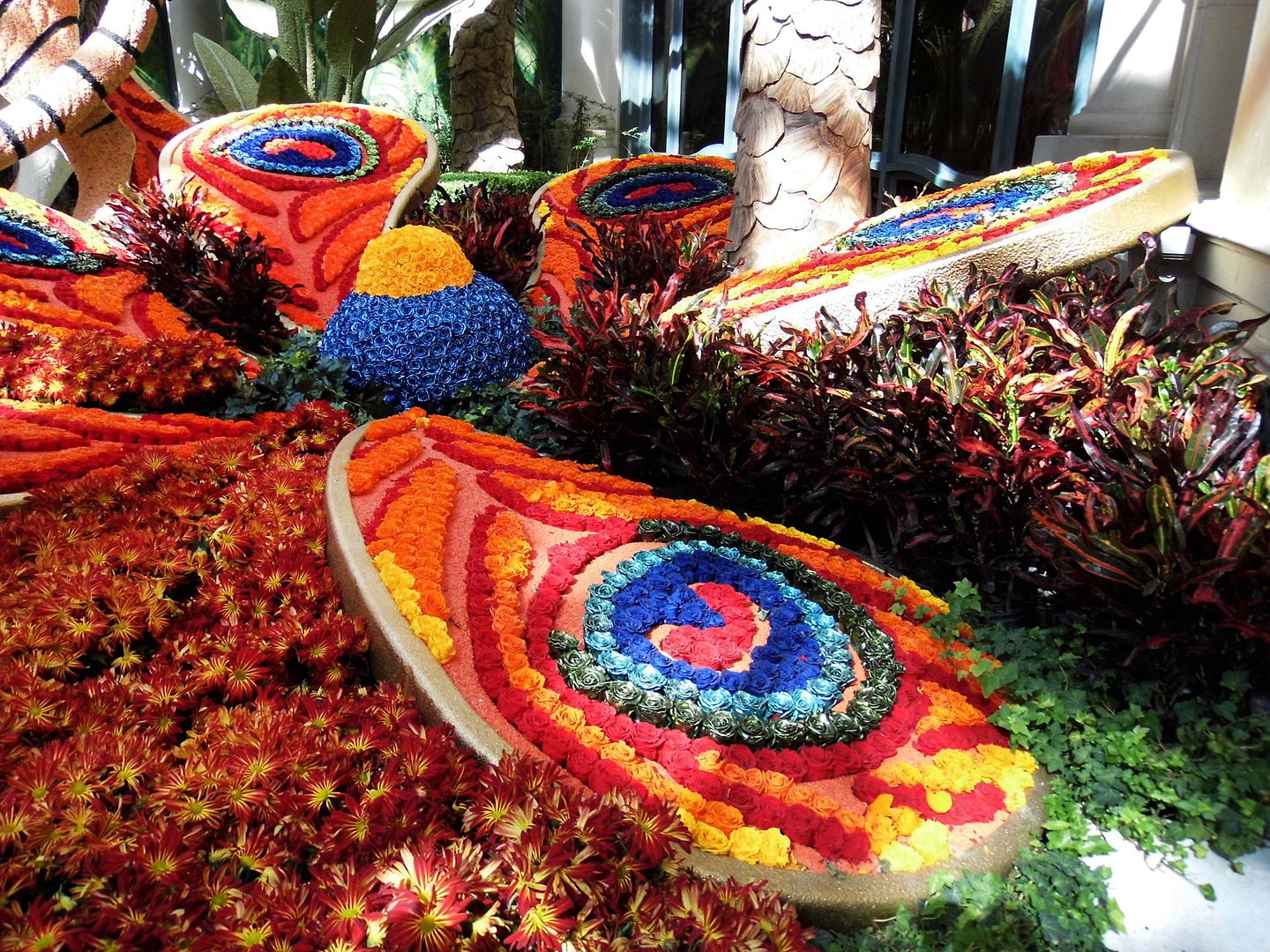 For this display, though, roses are particularly significant.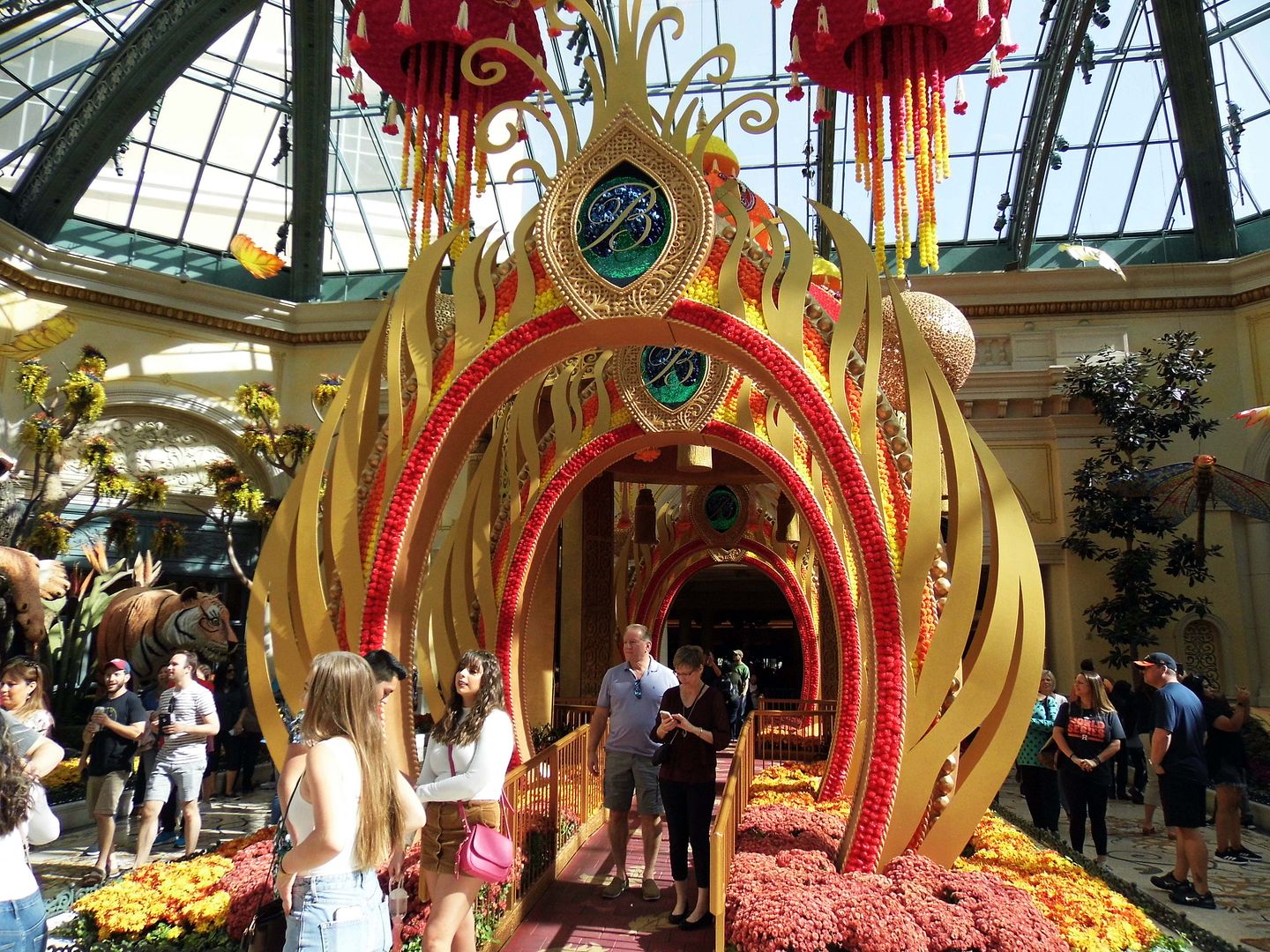 Roses adorn the arched entryway (based on the design of a
mandap
, which is sort of the Indian version of the Jewish
chuppah
) as well as many of the installations that surround it.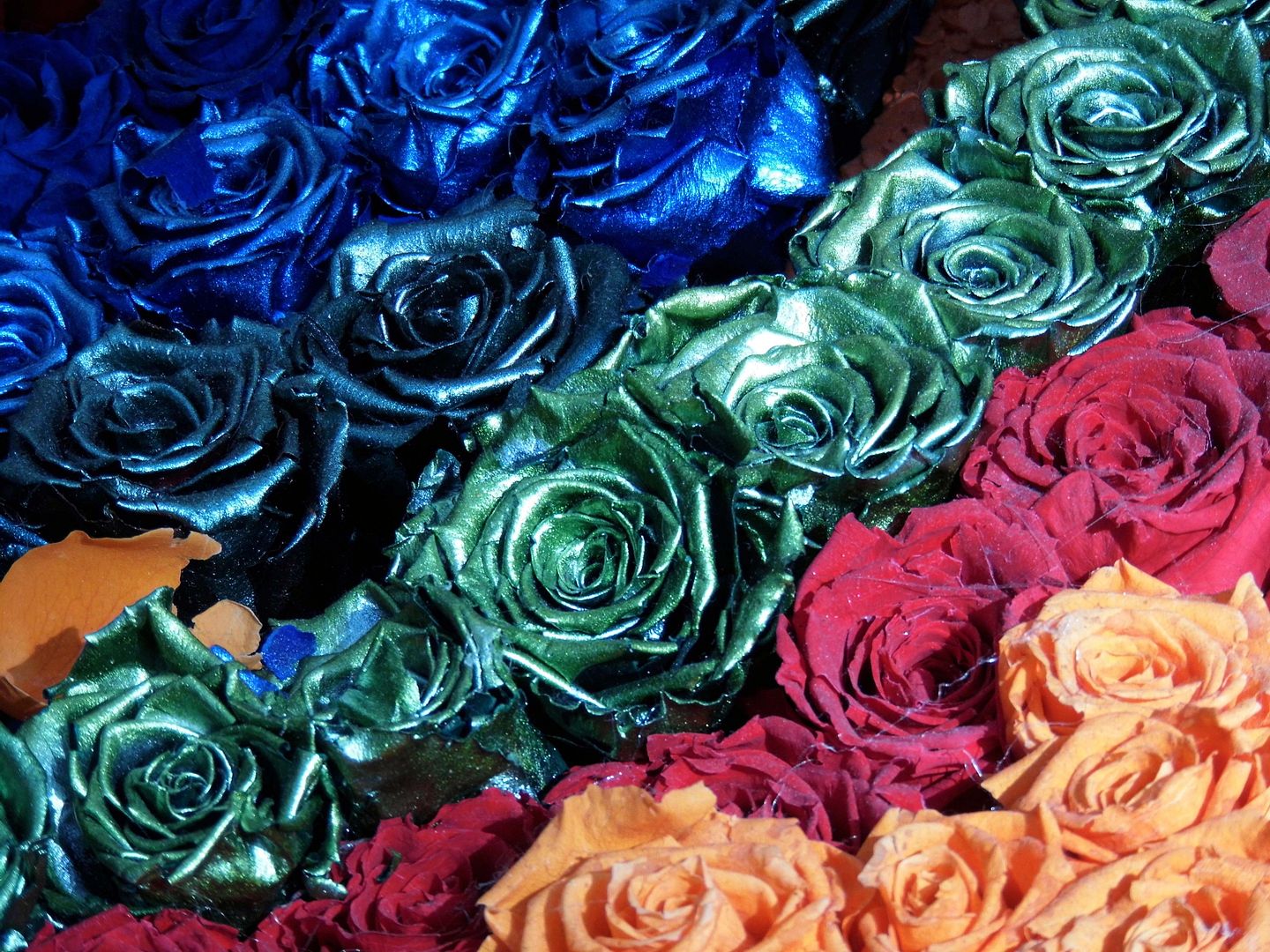 In Hinduism, the rose symbolizes purity, love, spirituality, and beauty—so much so that the Hindu gods Vishnu and Brahma are said to both favor it among all the flowers.
And although roses typically bloom in June, they're used here to represent that second summer—that Indian summer—that occurs later in the year (and sometimes all winter long, 'round these parts).
The current display opened September 14 and will run through November 30, 2119.
Related Posts:
Photo Essay: The Float-tastic Floral Creations of The Rose Parade, 2019
Photo Essay: A Closer Look at the 2018 Rose Parade Floats
Photo Essay: The Floats of the Rose Parade, 2015