One of my favorite buildings in LA is the four-story Max Factor Building in Hollywood, built in 1914 and purchased by the cosmetics king in 1928. It was then known as the Hollywood Fire & Safe Building.
But by the time Max Factor had his grand opening in 1935, architect
S. Charles Lee
had turned the cosmetics company headquarters into the "Jewel Box of the Cosmetic World"—with curved windows, ornamental lamps, bas-reliefs, imported marble, and more ornamentation in the Hollywood Regency style.
I actually
did
go in there once to poke around the Max Factor historical displays in the lobby and check out The Hollywood Museum, which currently occupies the former factory and showroom. I just can't remember when that was—and took no photos to refer back to. I have a hunch it was around 2013, when I had a lot of time on my hands from not working a steady job.
I remember walking into the elevator, having no idea it was an elevator—and definitely
not
taking it up or down, the way that partiers reportedly did during Prohibition, as that's where the bar was. It was built big and strong enough to transport Max Factor's cars!
This time, on Chris Nichols's 10th annual "Spooks Tour," I did go for a ride—and I ended up in the basement "Dungeon of Doom," where the exhibit "Monsters, Mummies and Mayhem: Your Worst Nightmares Come to Life" had opened up sometime after my first visit.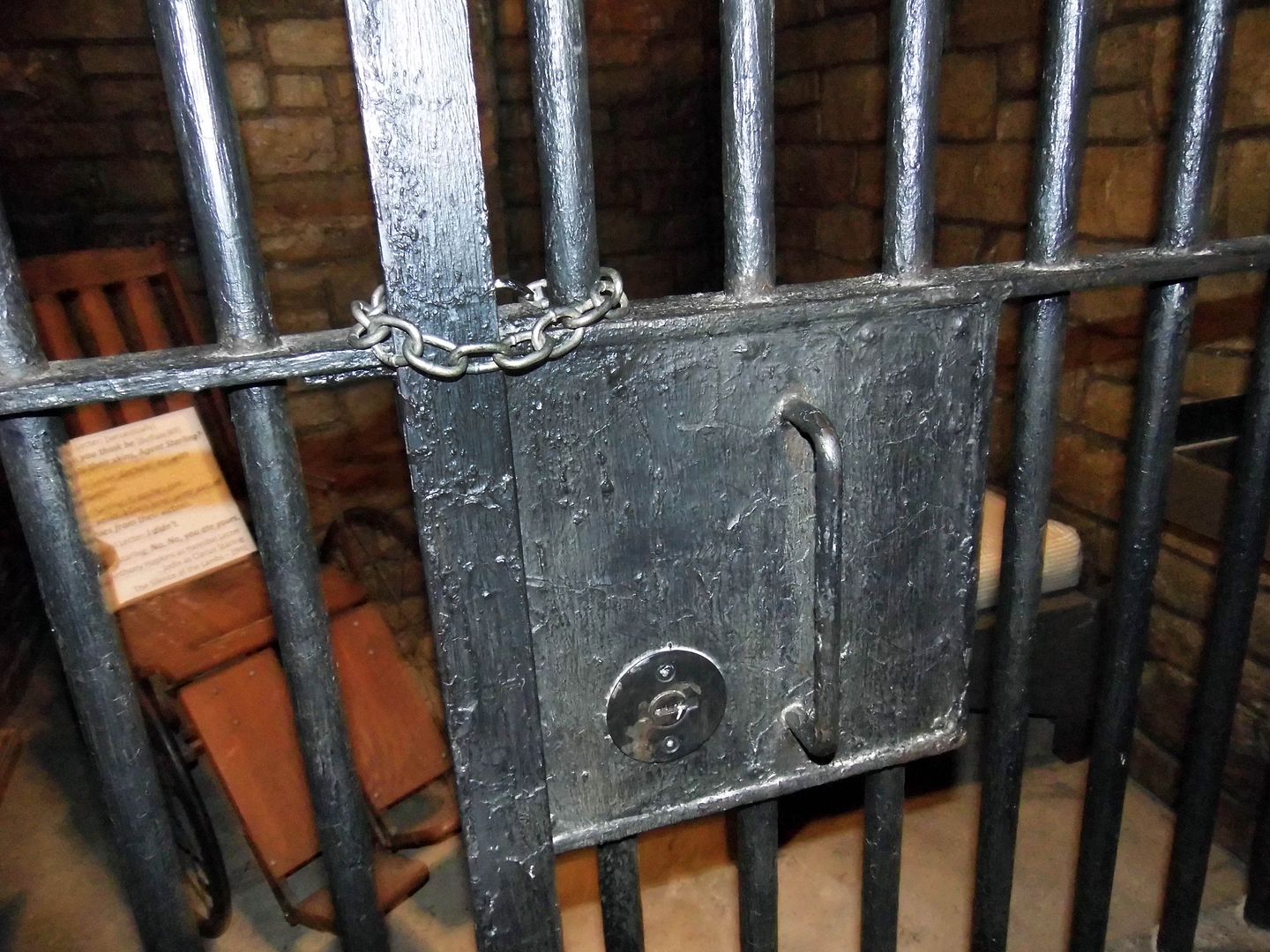 They say that lower level used to be used as a bowling alley and speakeasy during Prohibition—but now, its centerpiece is Hannibal Lecter's original cellblock from
The Silence of the Lambs.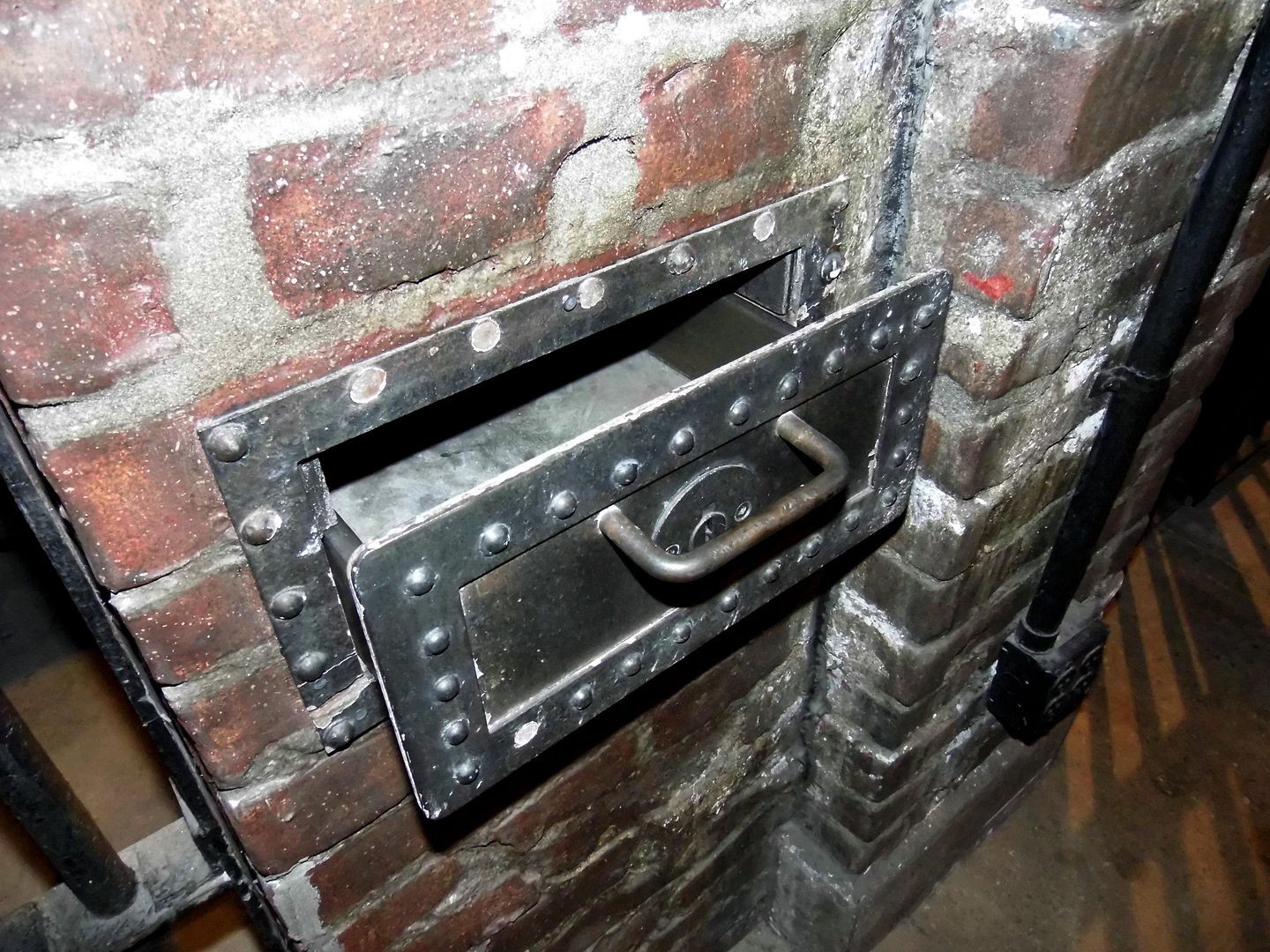 Fabricated and later donated by the studio that made the film, it was carefully relocated to the museum in pieces and reassembled to its exact original specifications.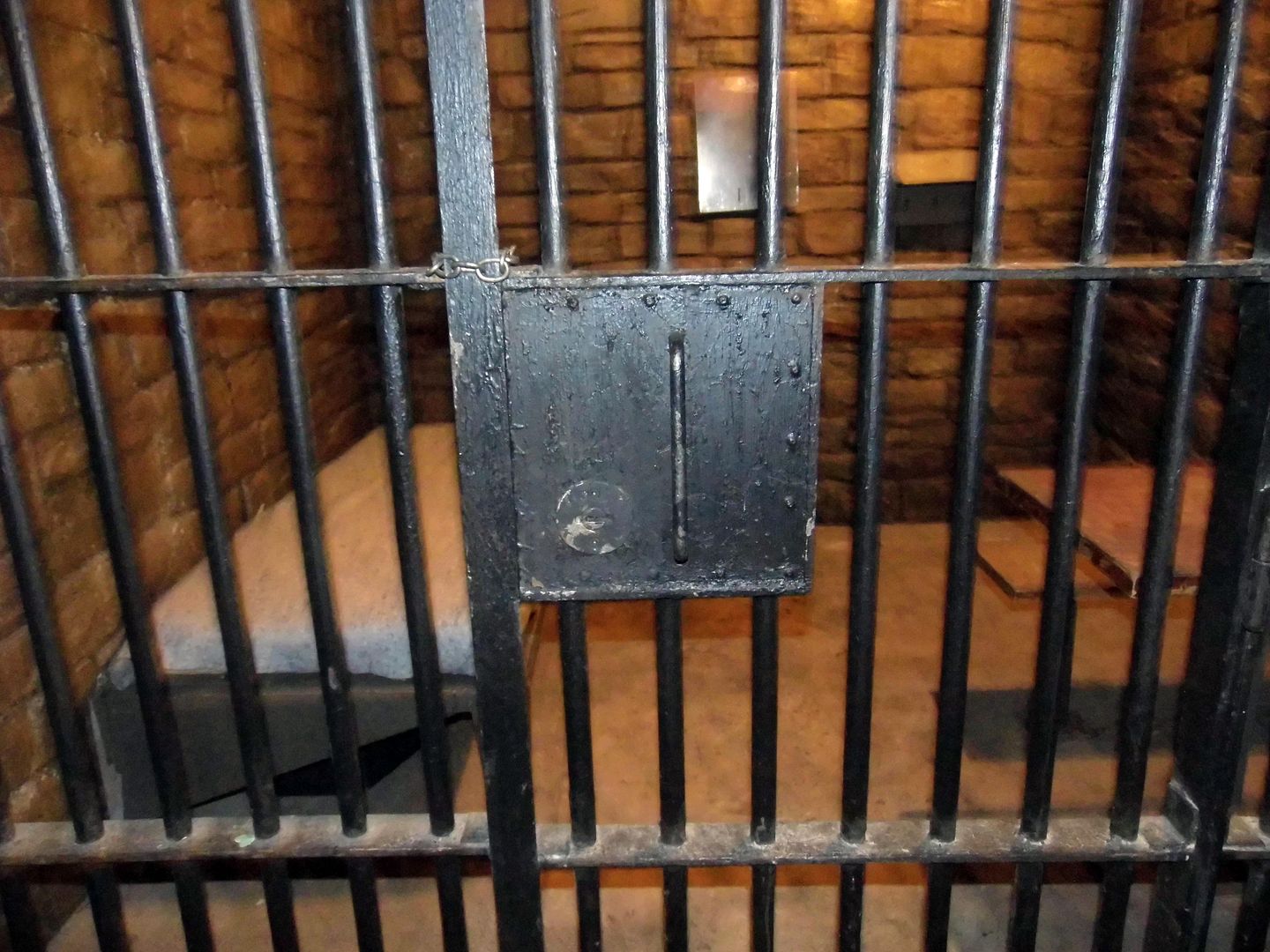 You feel like Clarice Starling—and can practically see the infamous cannibal, portrayed by Anthony Hopkins, waiting for you—as you walk down the row of cells.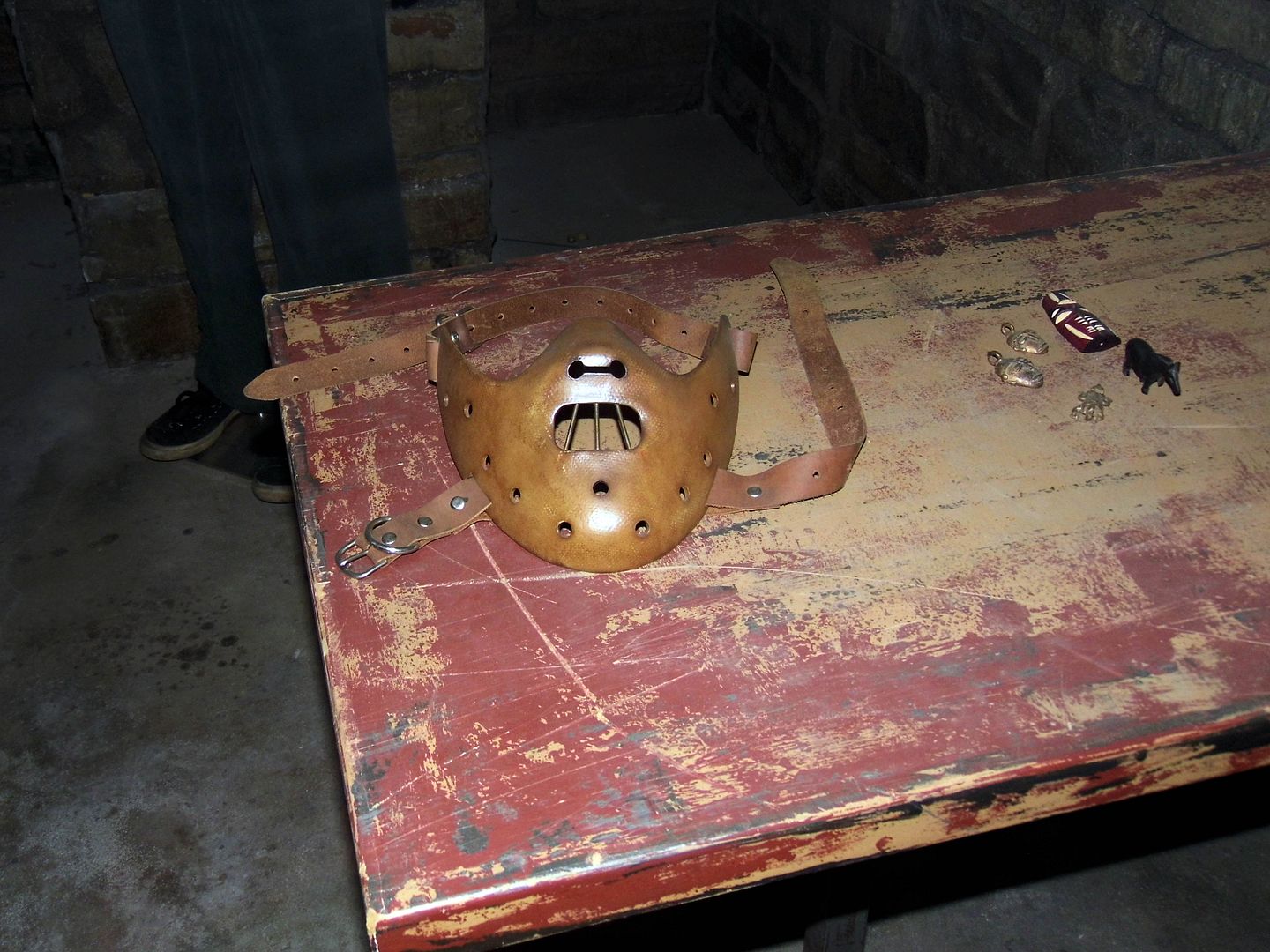 And that unforgettable mask of his still sits on a table, as though to indicate he was
just
there.
Jason must've been there, too—because his mask from
Jason Goes to Hell
sits there, looking freshly bloodied.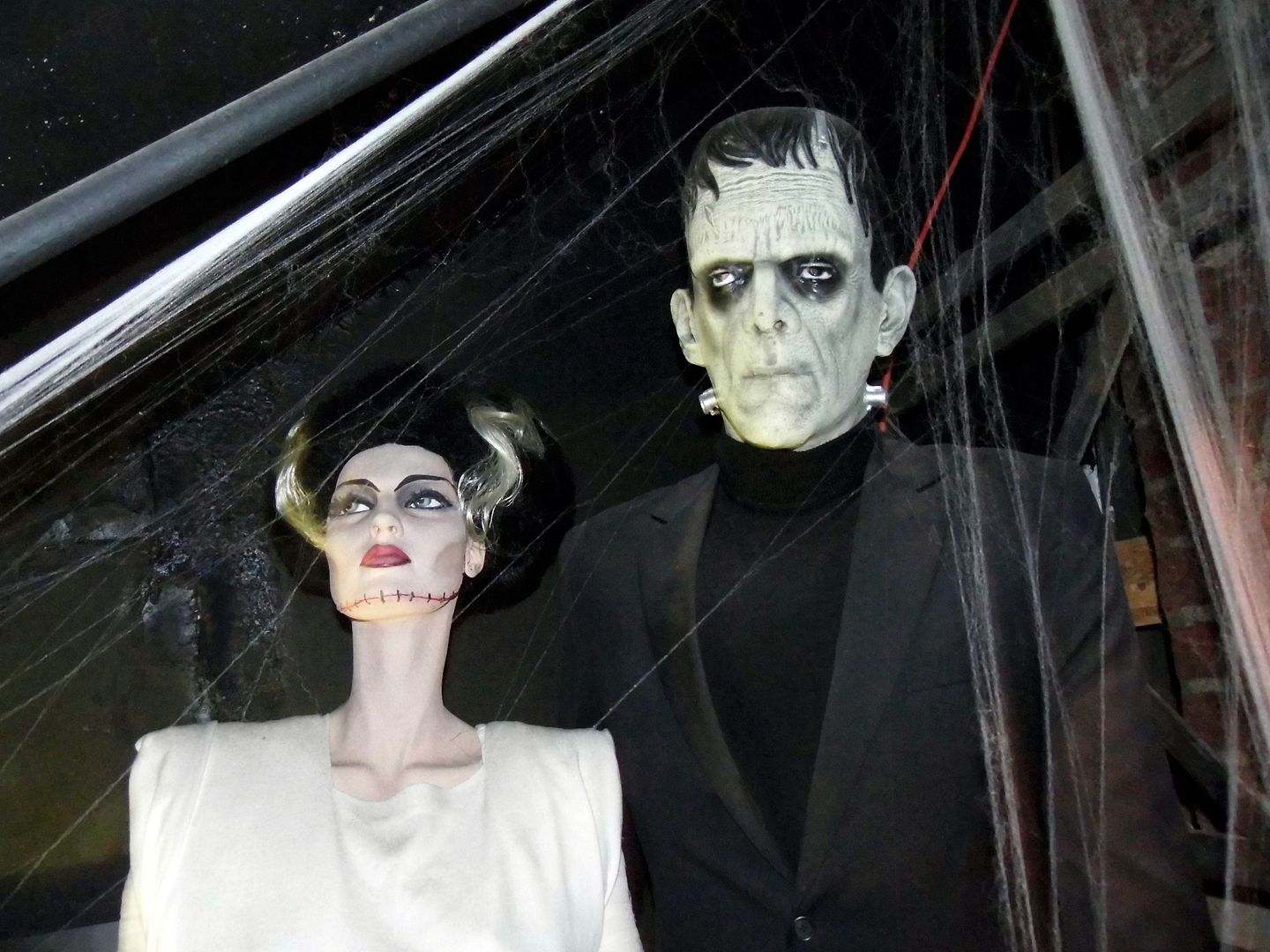 All the greatest monsters, villains, and purveyors of thrills and chills are represented there, from Frankenstein and his bride...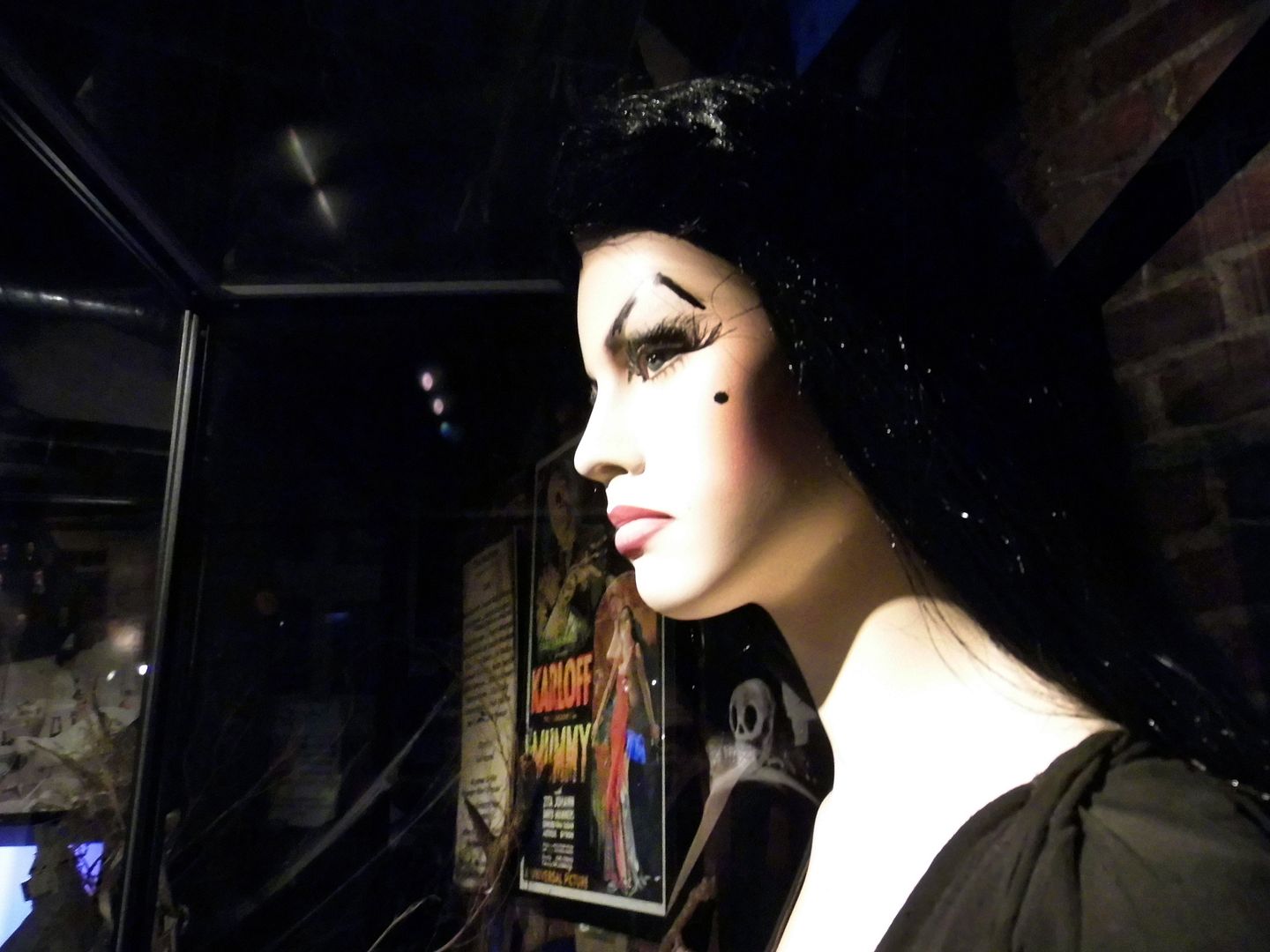 ...to Vampira...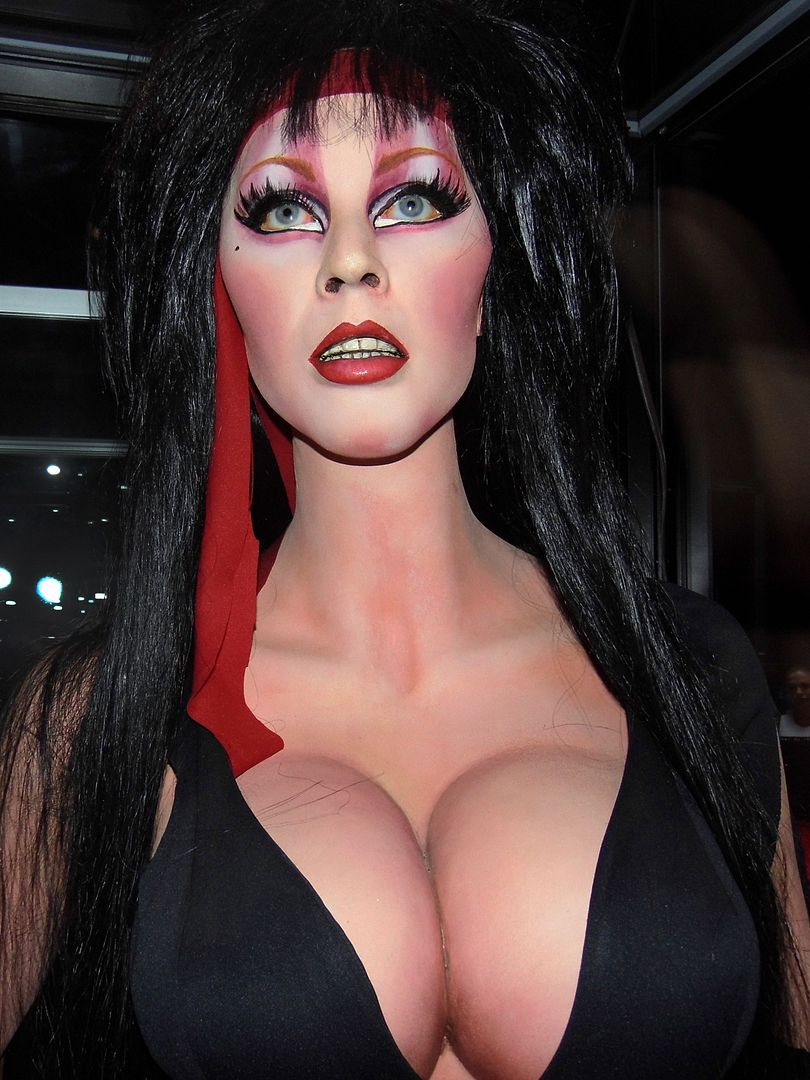 ...and Elvira...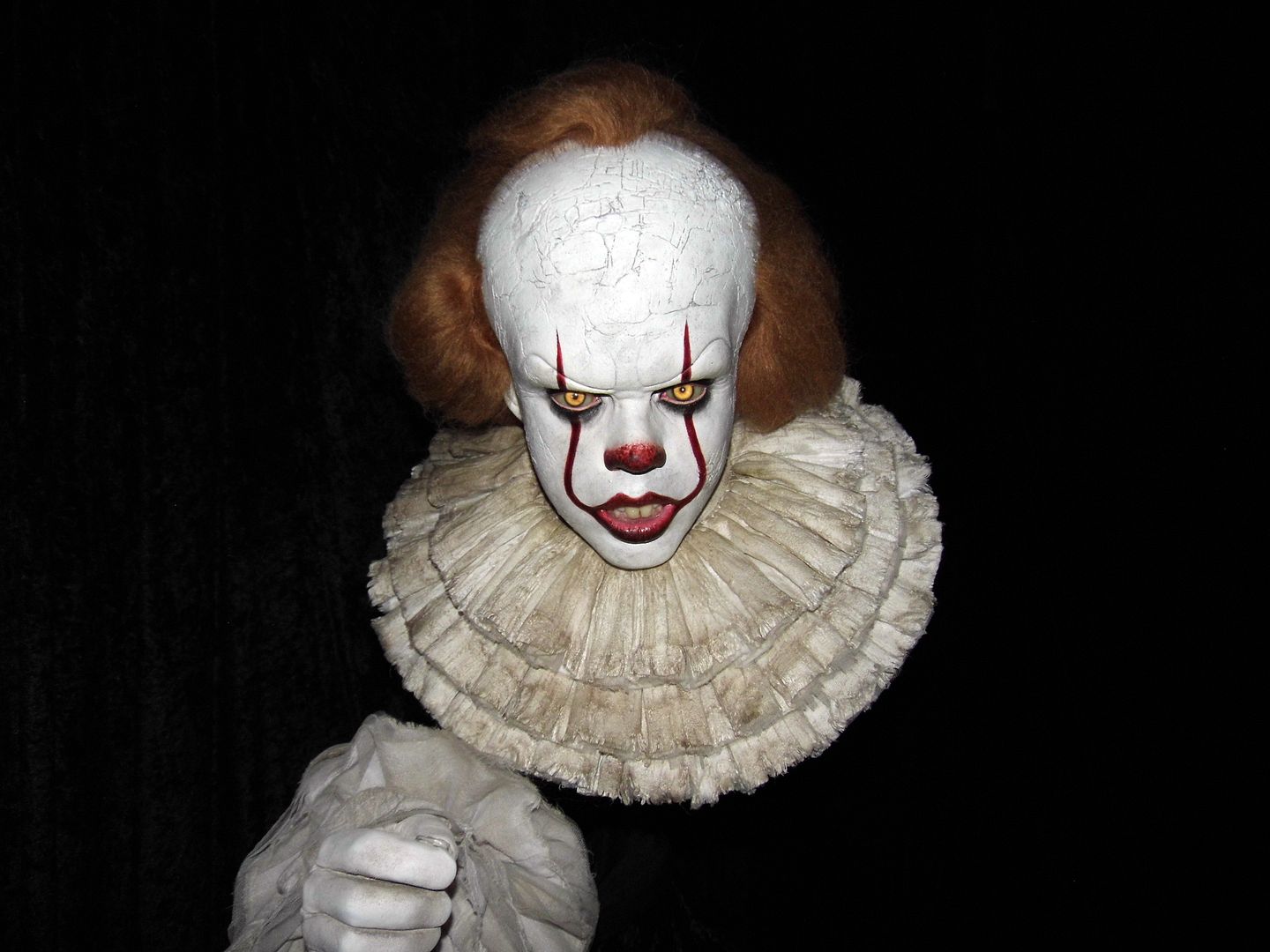 ...as well as Pennywise from
It
...
...and Freddy Krueger from
A Nightmare on Elm Street
.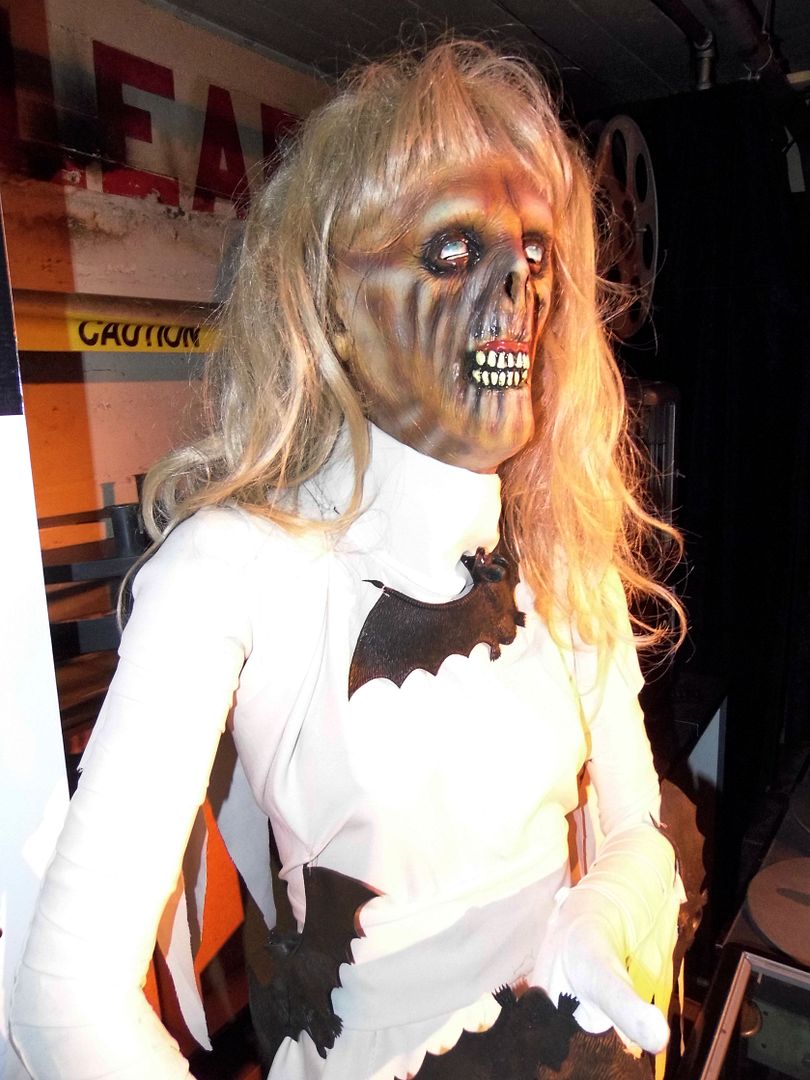 Many of their props and costumes have actually been used on screen...
...and even some of the special FX monsters themselves (including a pirate from
Pirates of the Caribbean
, which isn't exactly a horror film but has some spooky stuff in it).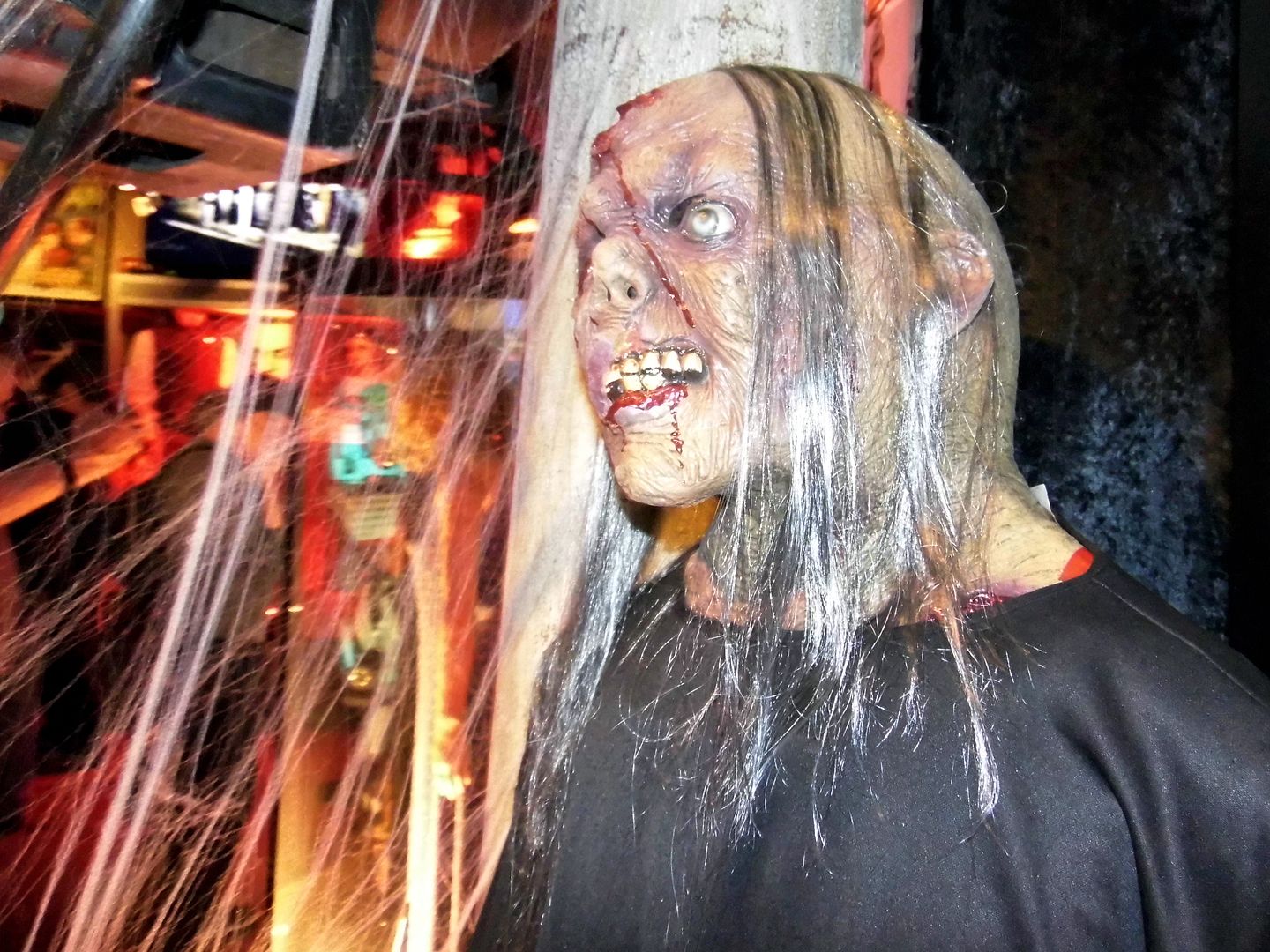 In a way, an exhibit like this helps promote and extend the legacy of Max Factor himself—who, although rarely credited, actually helped create the "looks" of many of the classic movie monsters with his camera-friendly makeup. (He even coined the term "makeup.")
The Hollywood Museum was only able to move in (and open in 2003) because Procter & Gamble closed its Max Factor Museum of Beauty in the 1990s—after having opened it as a tourist attraction for the 1984 Olympics.
Now, both subjects are able to coexist in the one space.
And, in fact, there's one additional partner that gets to share in this historic space—Mel's Drive-In and Celebrity Bar, an outpost of
a local chain
that occupies the former makeup studio and wig shop.
After all, what is Hollywood—or horror, for that matter—without proper hair and makeup?
Related Posts:
Photo Essay: Hollywood in Wax
Photo Essay: Curiosity Crawl at Dapper Cadaver
Photo Essay: The Special Effects House That Makes the Stuff of Your Nightmares Come to Life