Until the late 19th century, San Luis Obispo was kind of an isolated island located midway between Los Angeles and San Francisco. It wasn't until the
Southern Pacific Railroad
arrived from Northern California in 1894 that SLO was connected to the rest of the Golden State.
Southern Pacific Railroad wig wag, found in a backyard in Atascadero
The San Luis Obispo Railroad Museum helps tell that story and preserve rail heritage in the area.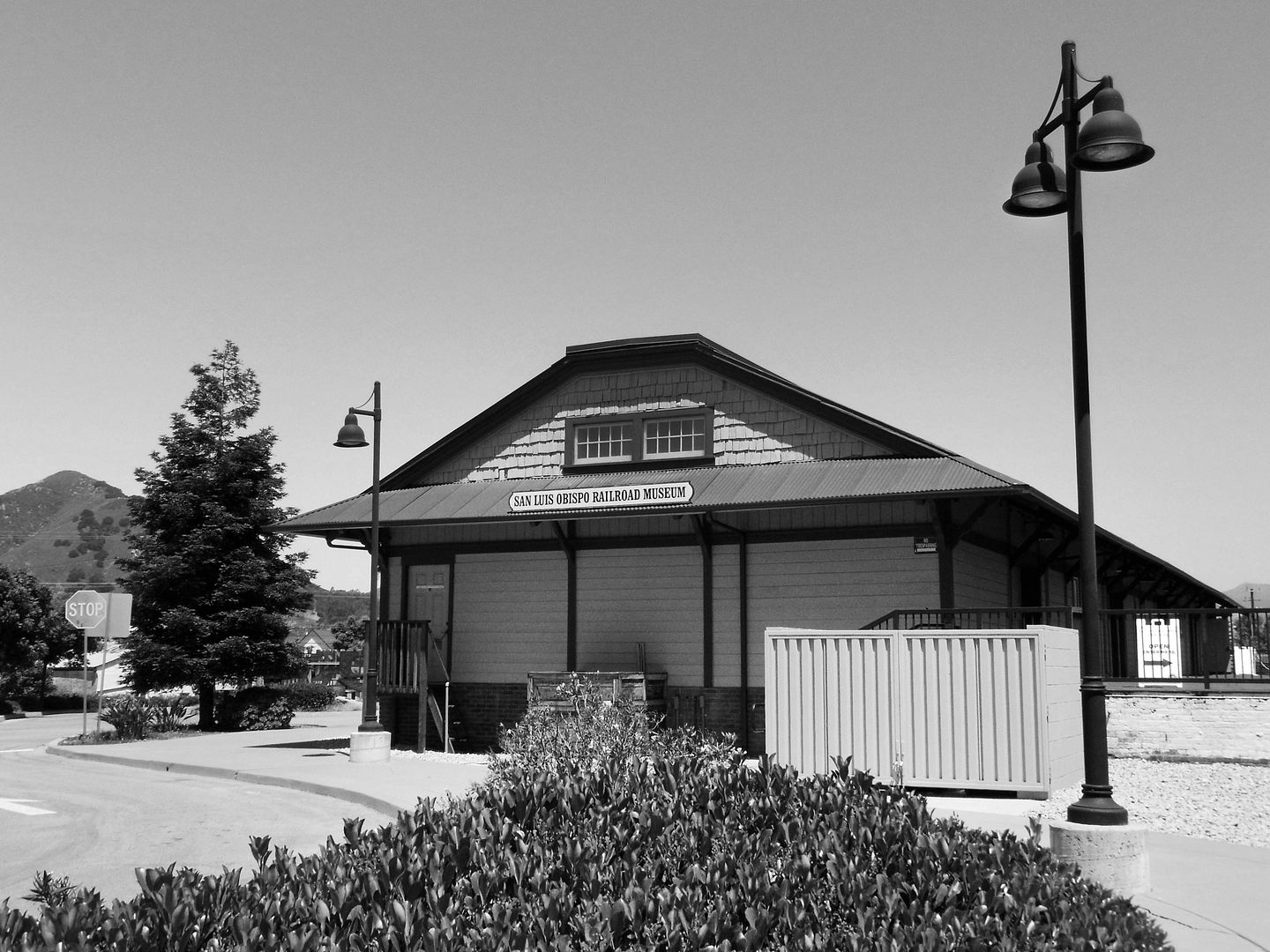 Located in the historic freighthouse of the Southern Pacific Railroad, which was built in 1894 alongside the original train depot (since demolished to make way for a parking lot)...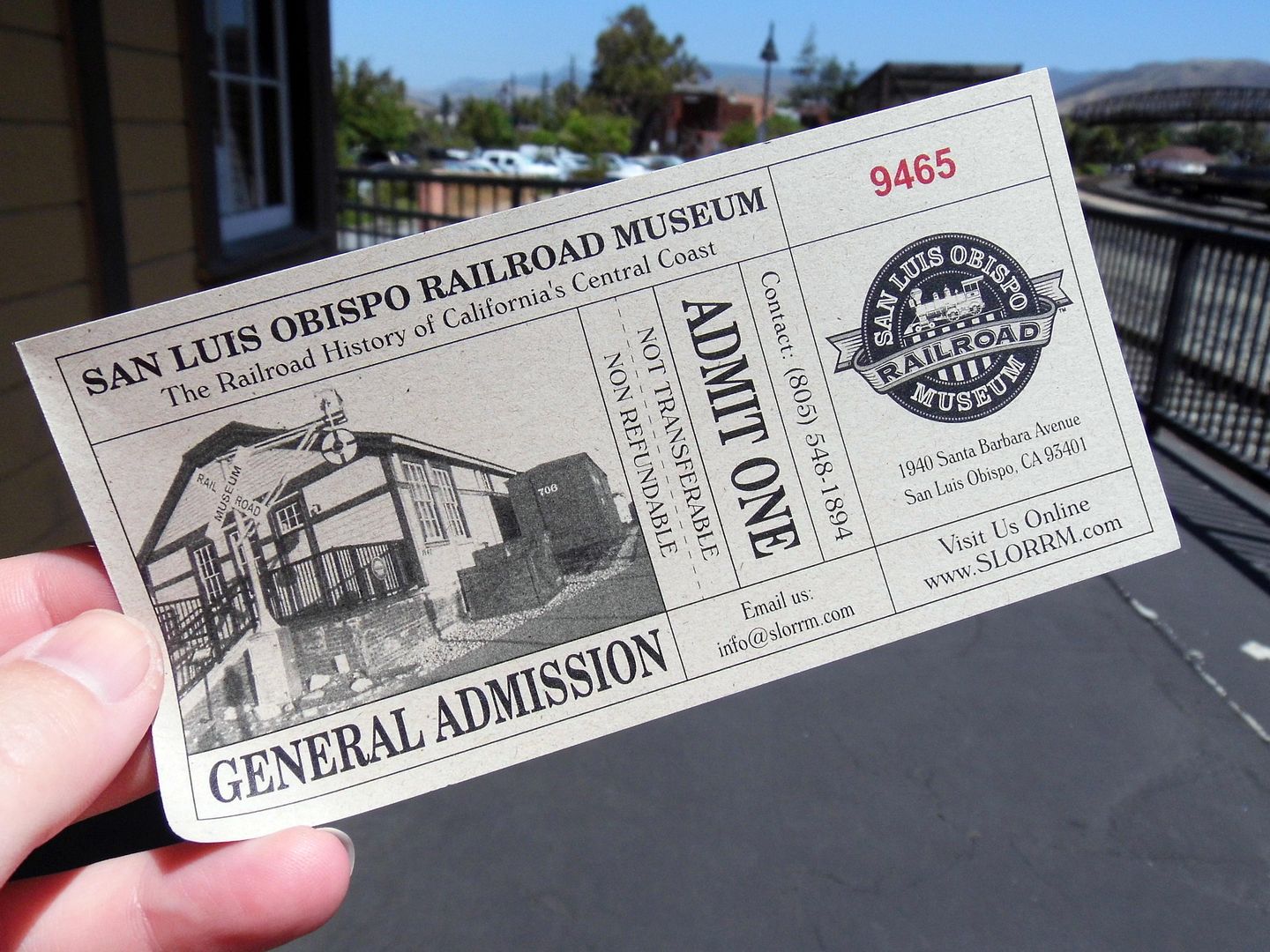 ...the museum celebrated its grand opening in 2013, after spending more than a dozen years restoring its new home.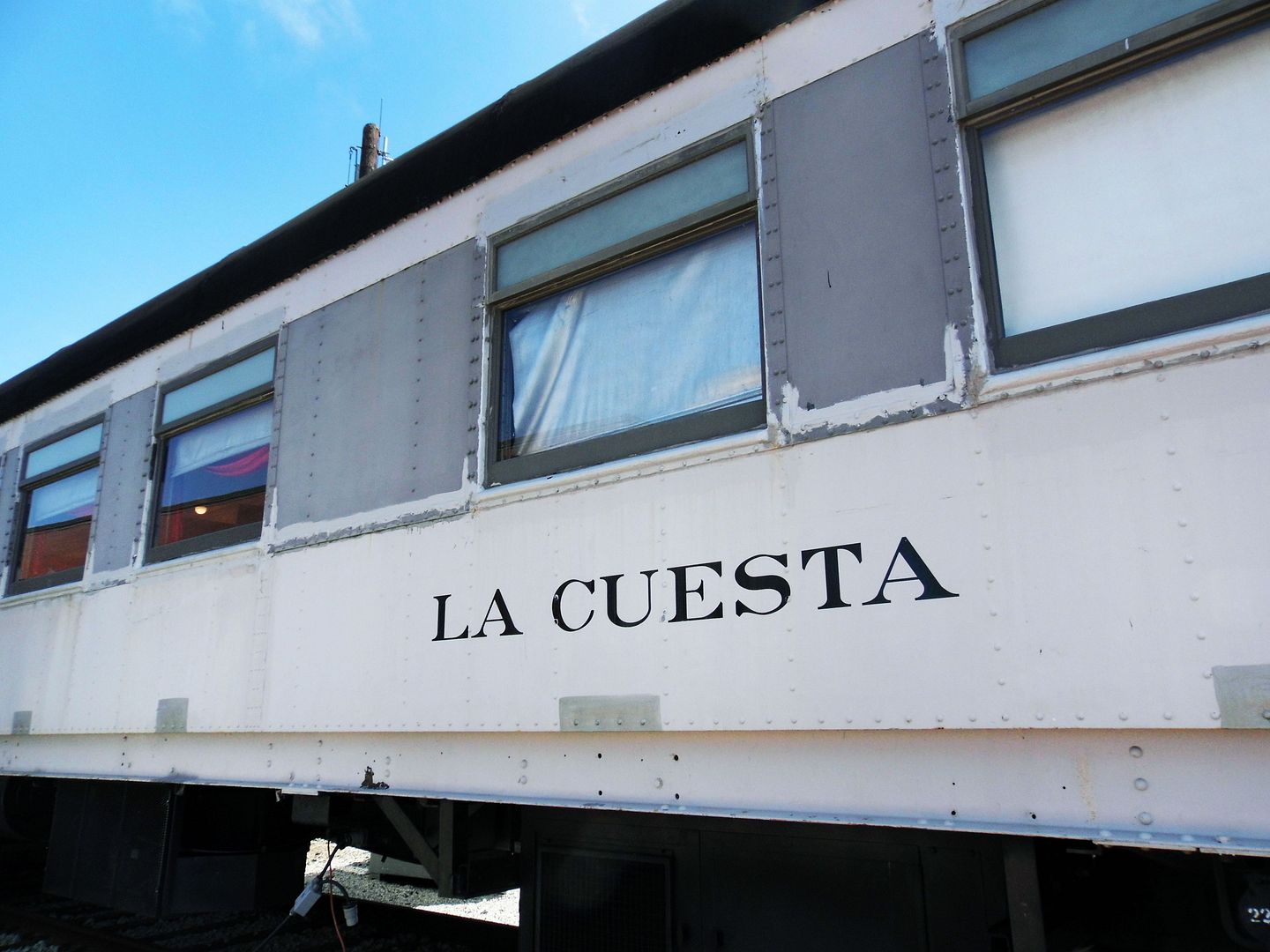 One of the crown jewels of its collection is Atchison, Topeka, and Santa Fe Railway's cafe observation car No. 1512—one of five such cars built by
Pullman Car Company
in 1926. It was donated to the museum in 2006 and rechristened "La Cuesta" in 2015.
Since it originally provided relatively short-distance service—from Oakland to Barstow and from San Diego to Los Angeles—the passengers didn't need a
full
dining car, only a lounge.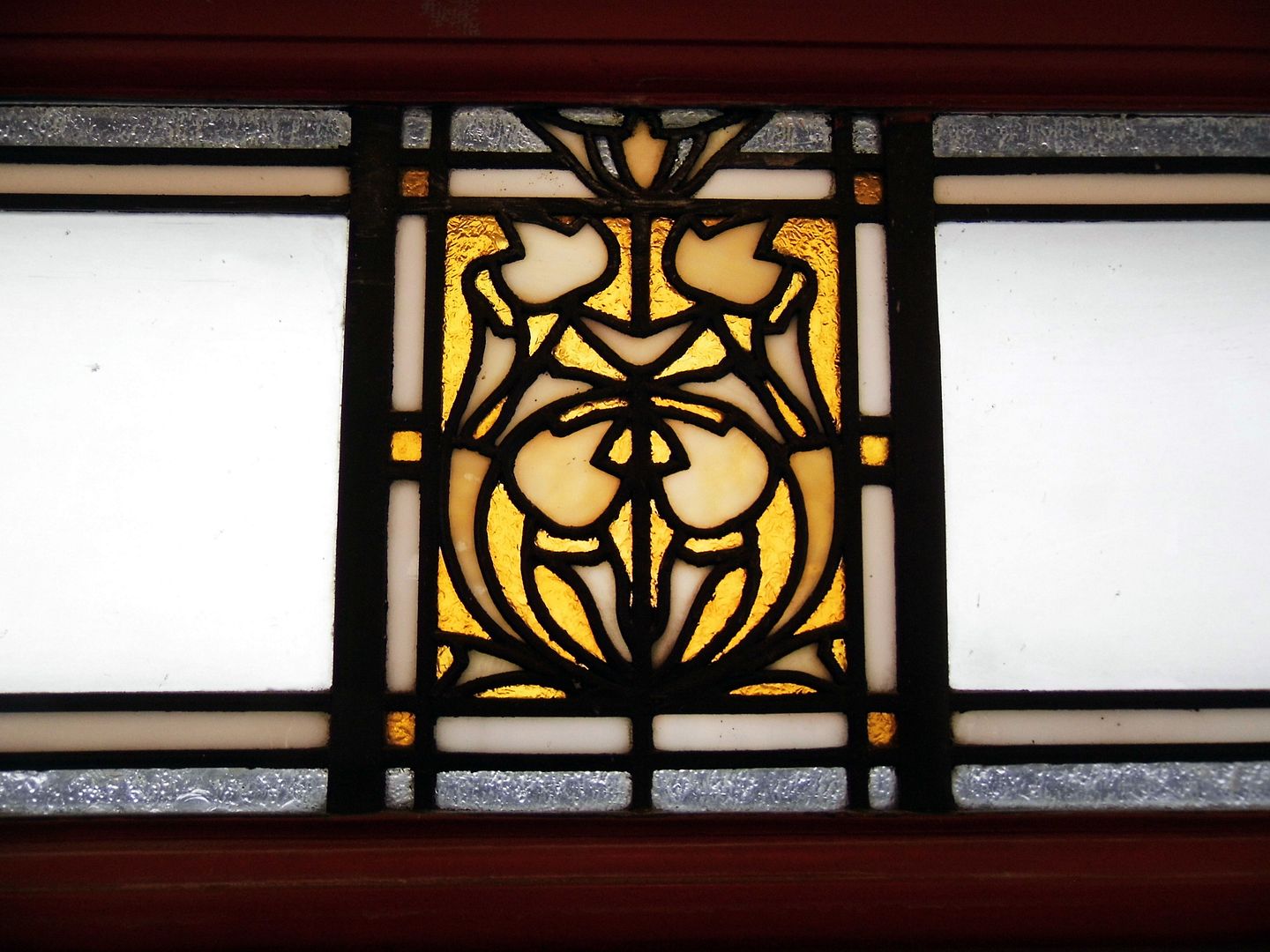 The small leaded glass gusset windows had been covered by metal plates in the 1930s or 40s because they were deemed "old fashioned"—and are in the process of being uncovered. In 1959, the car was sold to private owner and renamed La Margarita del Oro; in 1971, it was sold again, renamed
La Condesa
, and used as private charter.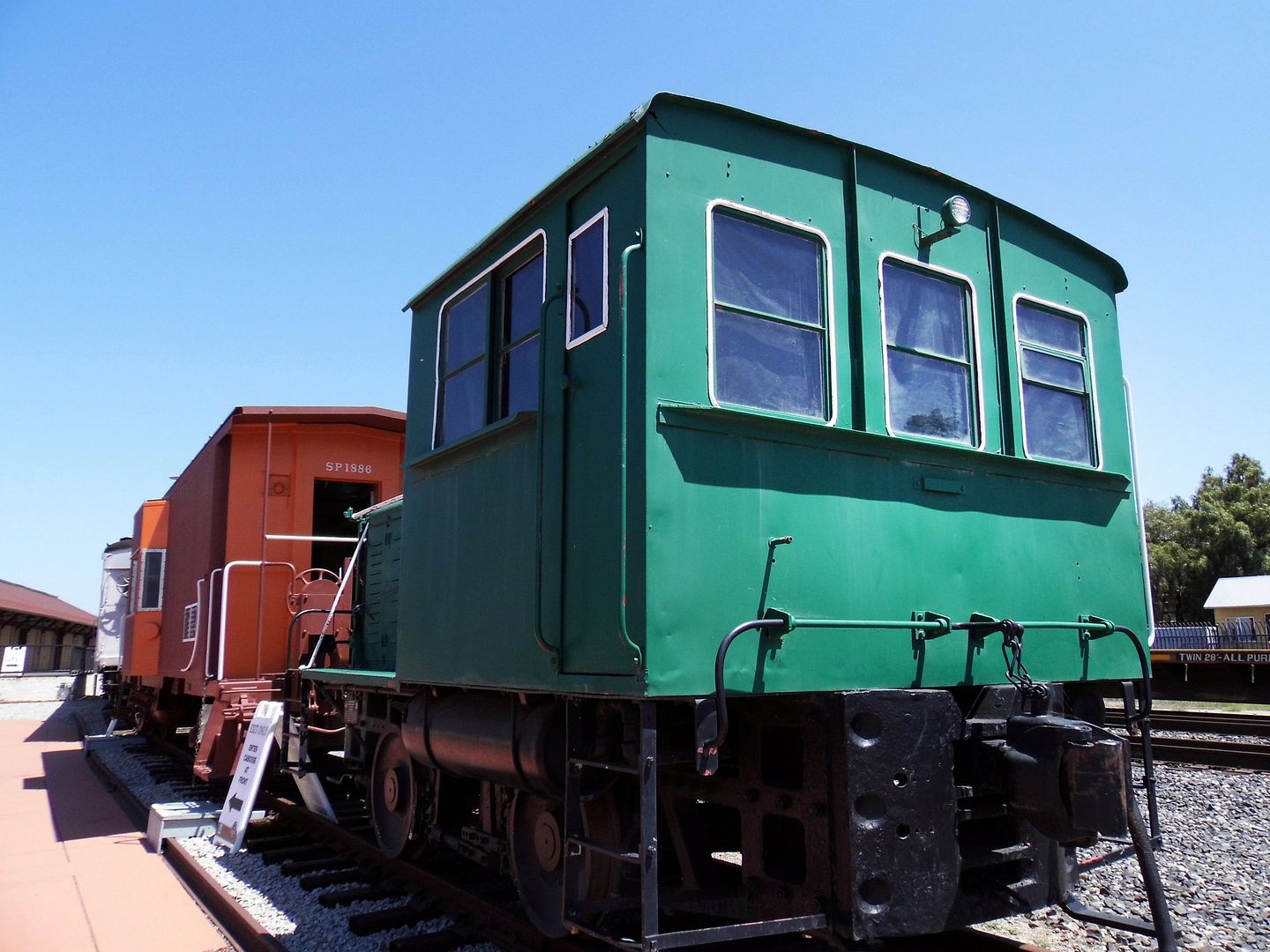 But the types of rolling stock in the museum's collection really run the gamut and come from all over—including the circa 1972 Southern Pacific Railroad caboose, which served a diatomaceous earth mine on the Lompoc White Hills branch. Although general use of cabooses ended in mid-1980s, this one's last run was in 1995.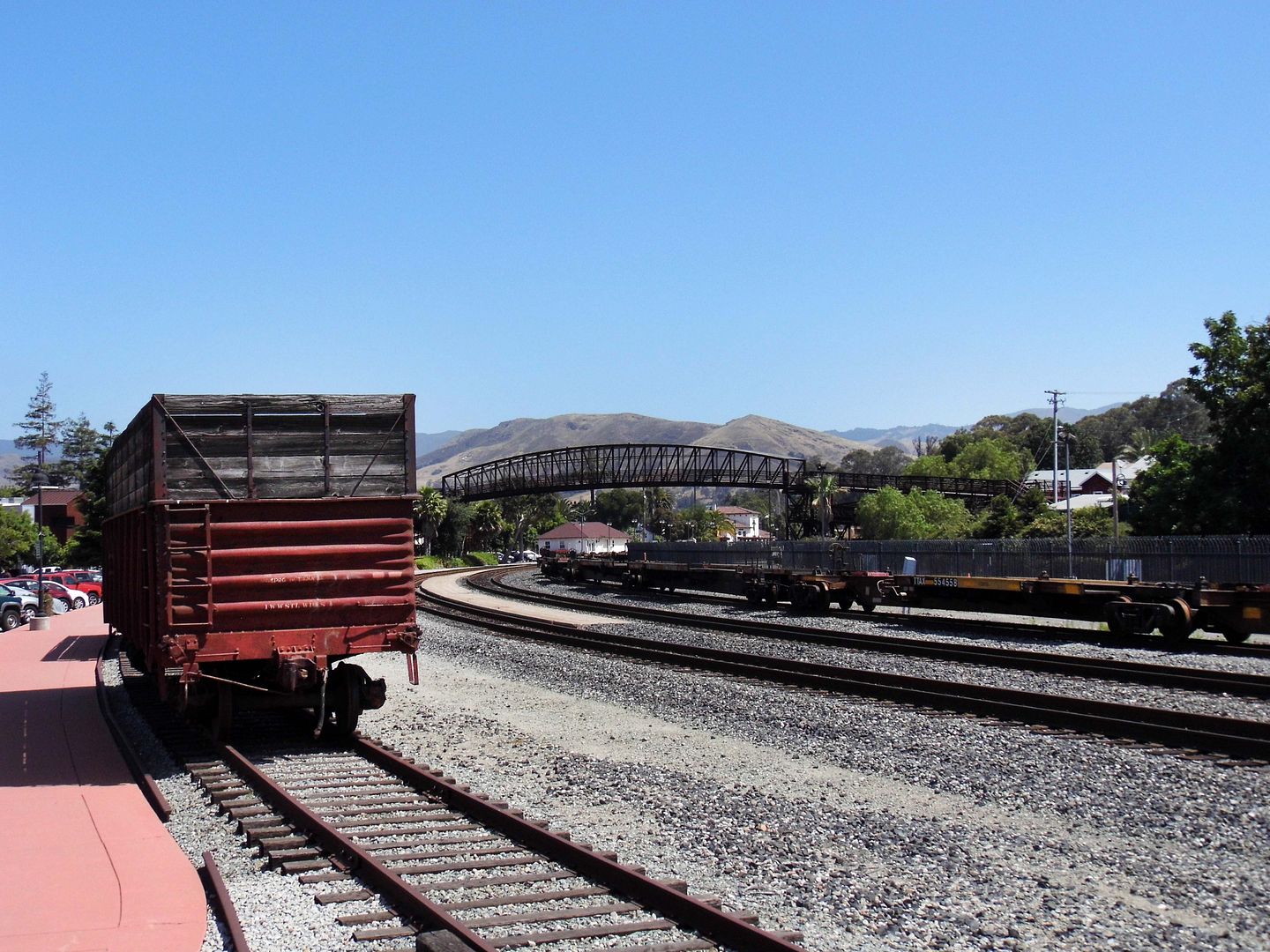 There are boxcars (including Pacific Coast Railway's No. 706, which was one of 10 built and one of four surviving) and pushcars (including one circa 1930s from Union Oil Company once used at the Avila Beach pier that's now part of Cal Poly).
Inside the museum is like a time capsule of 19th and 20th century railroading—whether passenger or freight, public or private.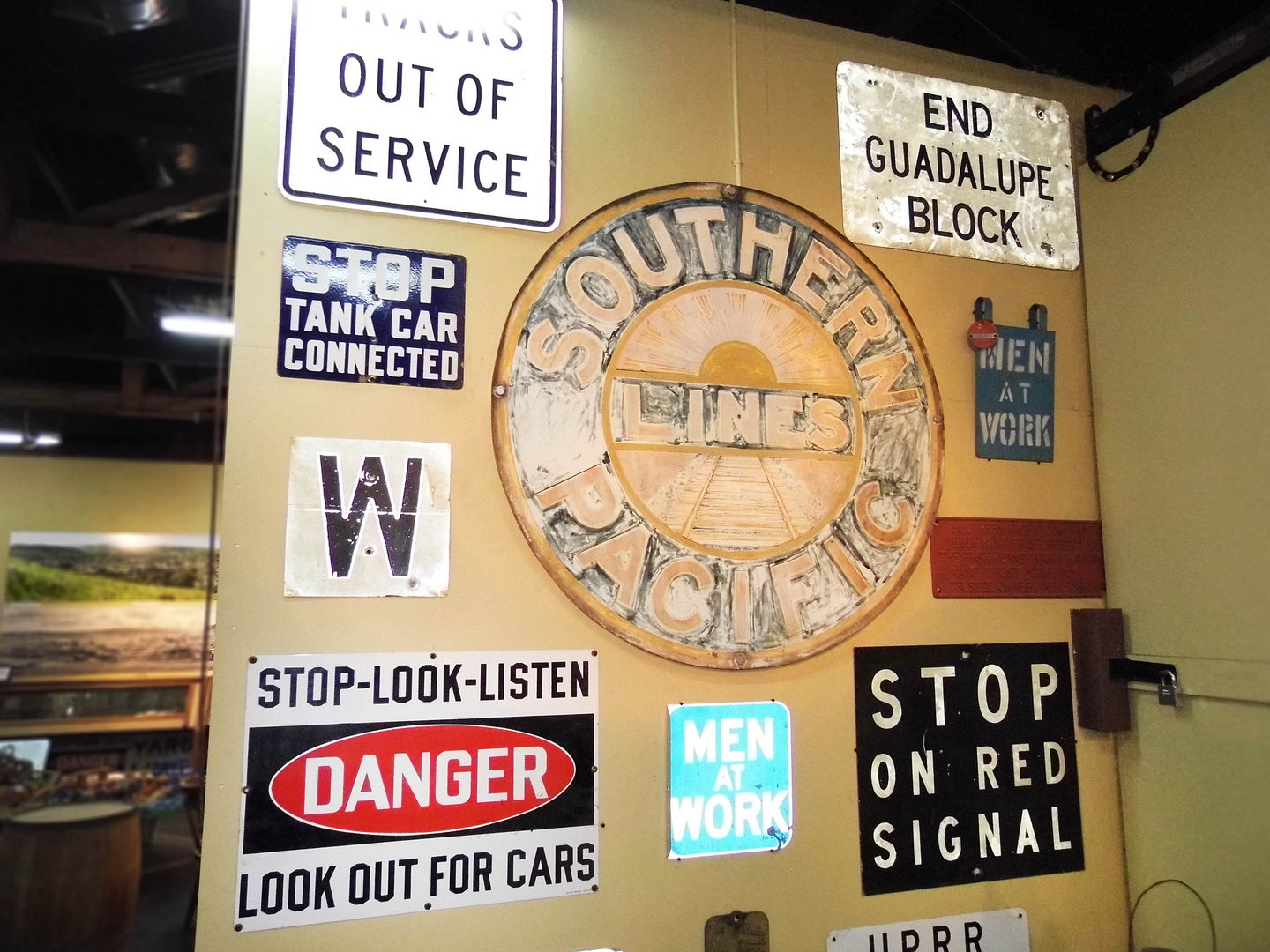 Southern Pacific was founded in San Francisco in 1865—most notably connecting the Bay Area to San Diego and extending as far as New Orleans. It was absorbed by Union Pacific in 1996 after 130 years of operation.
It lead the charge in creating the nation's
second
transcontinental railroad line—the first having been completed between the San Francisco Bay and Omaha, Nebraska in 1869, with the ceremonial "Golden Spike" (or "Last Spike") being driven at Promontory Summit, Utah Territory.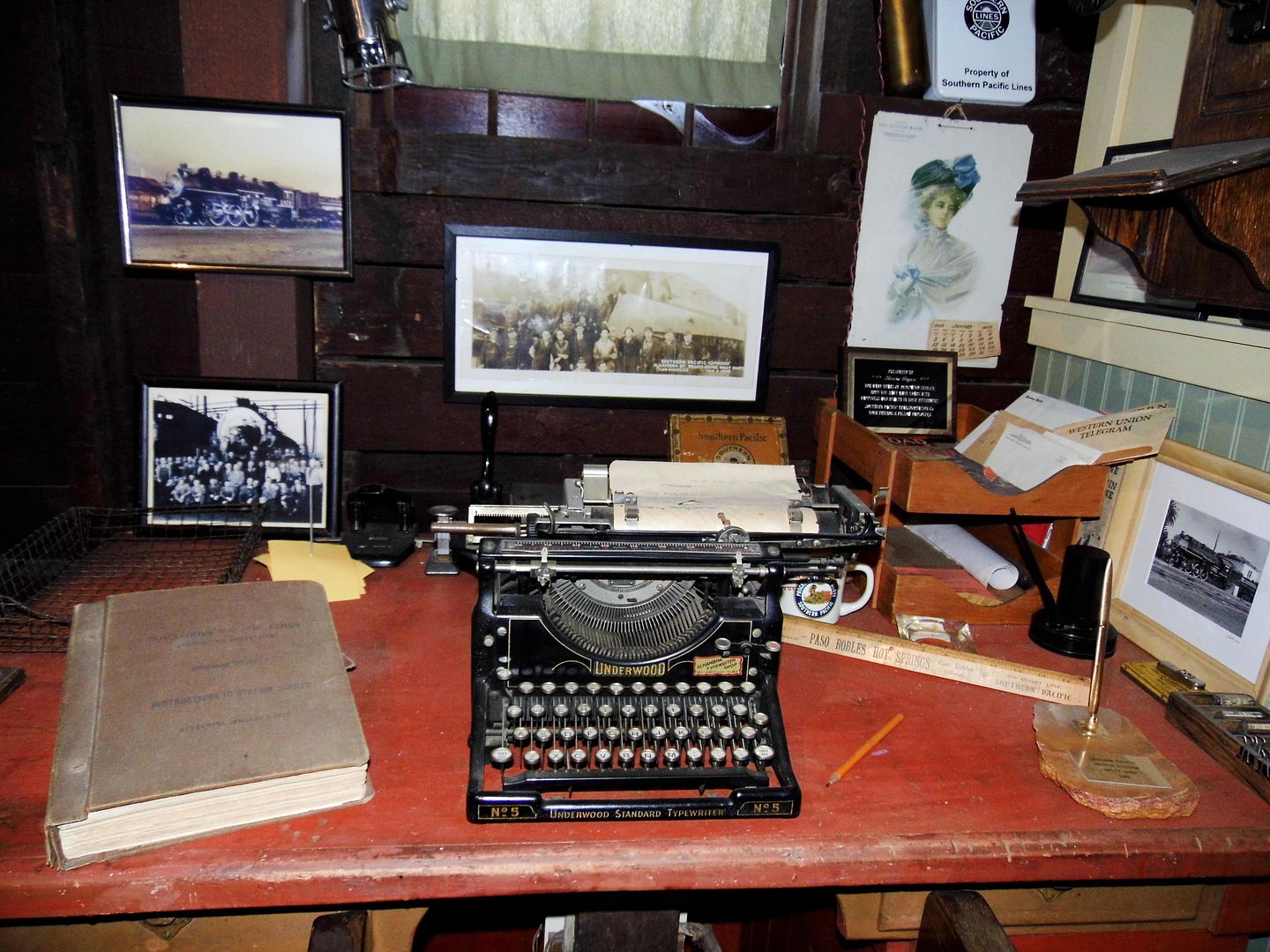 But for
decades
after the line from SF to LA was completed in 1876, the trains
still
bypassed San Luis Obispo.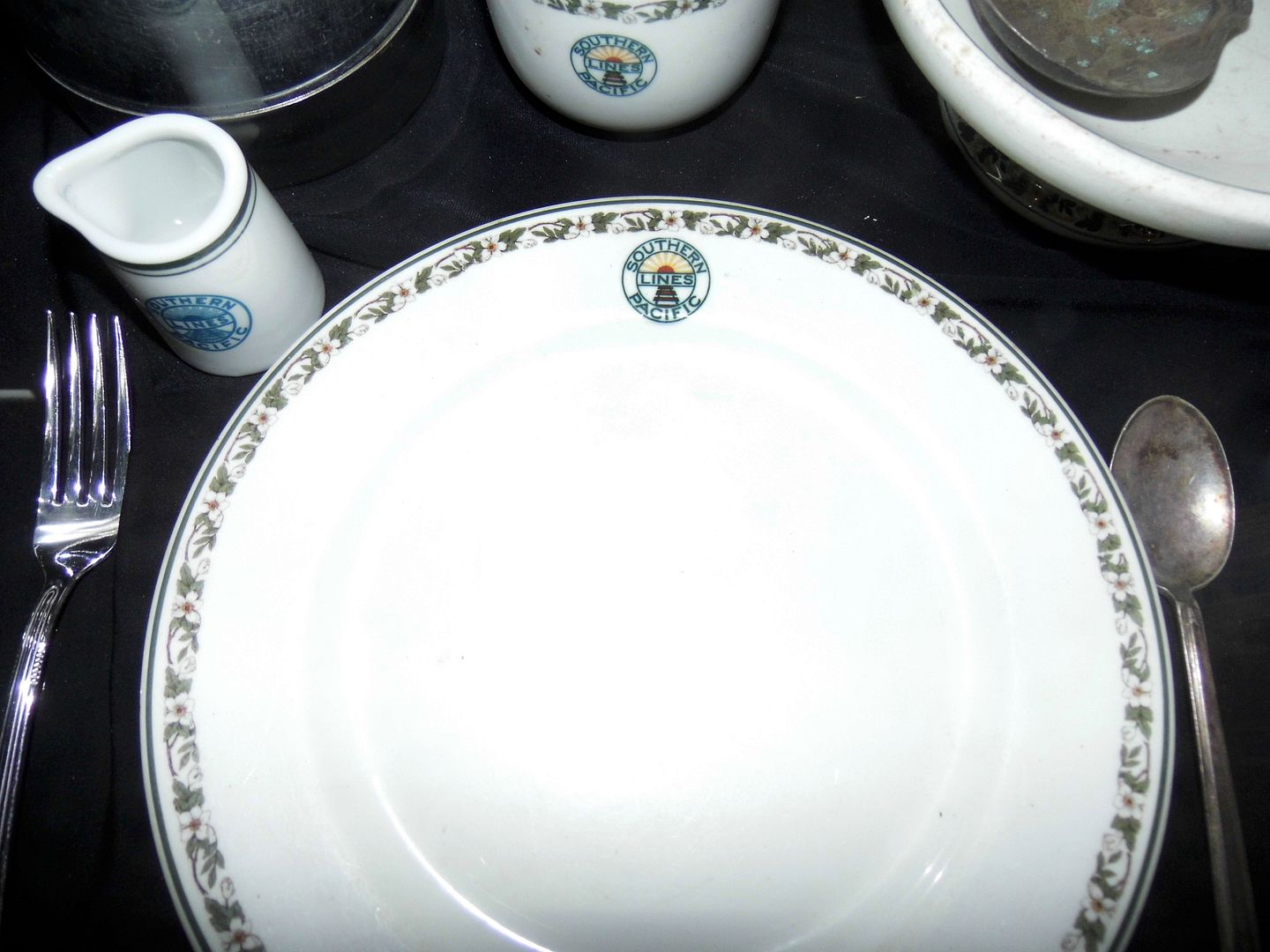 It's kind of amazing it ever arrived at all. Better late than never, I suppose.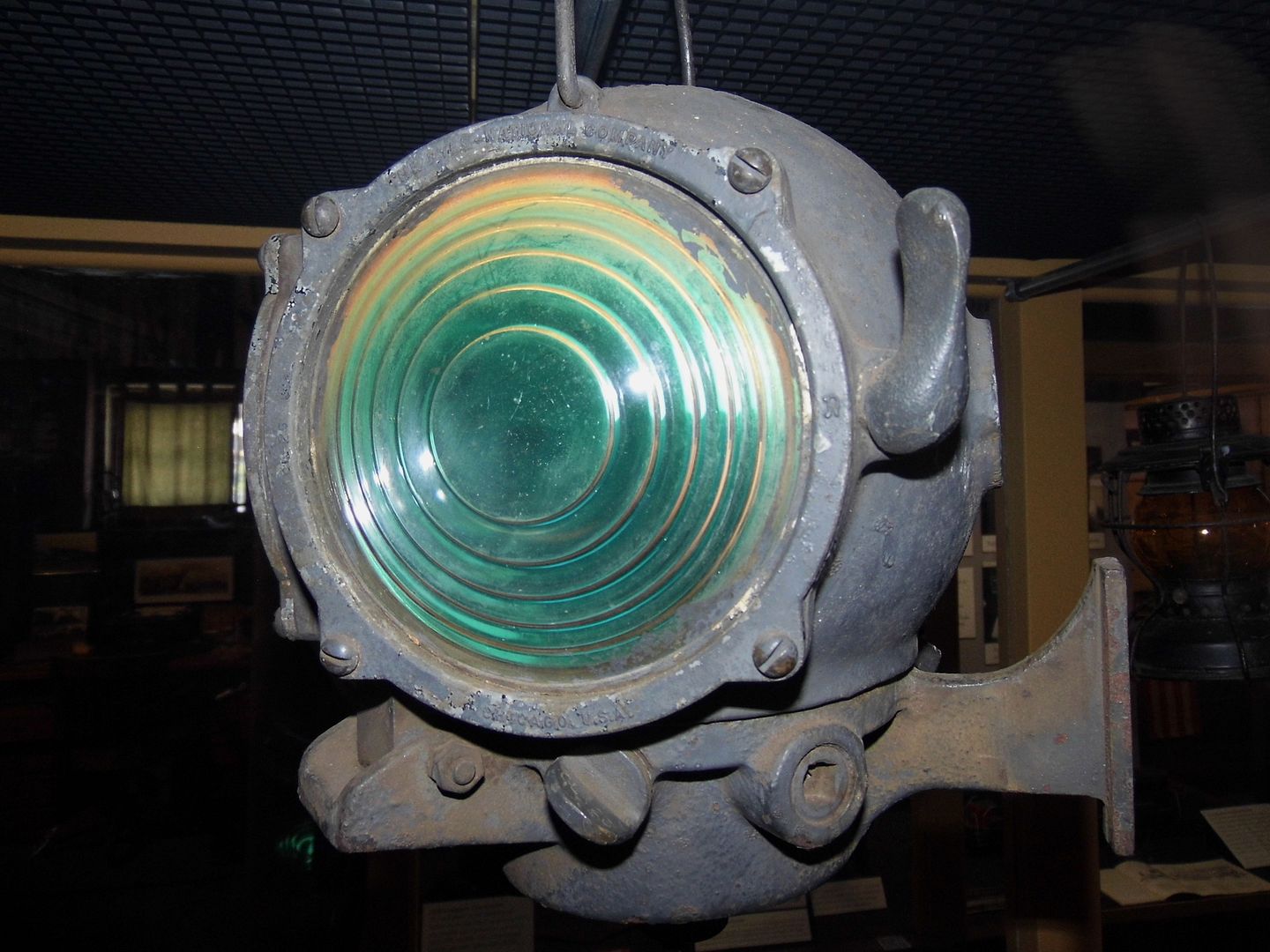 With lines extending east into Arizona and Texas, the Second Transcontinental Railroad (the country's "southern" one) was officially completed in 1883—still 11 years before it would make its way to SLO.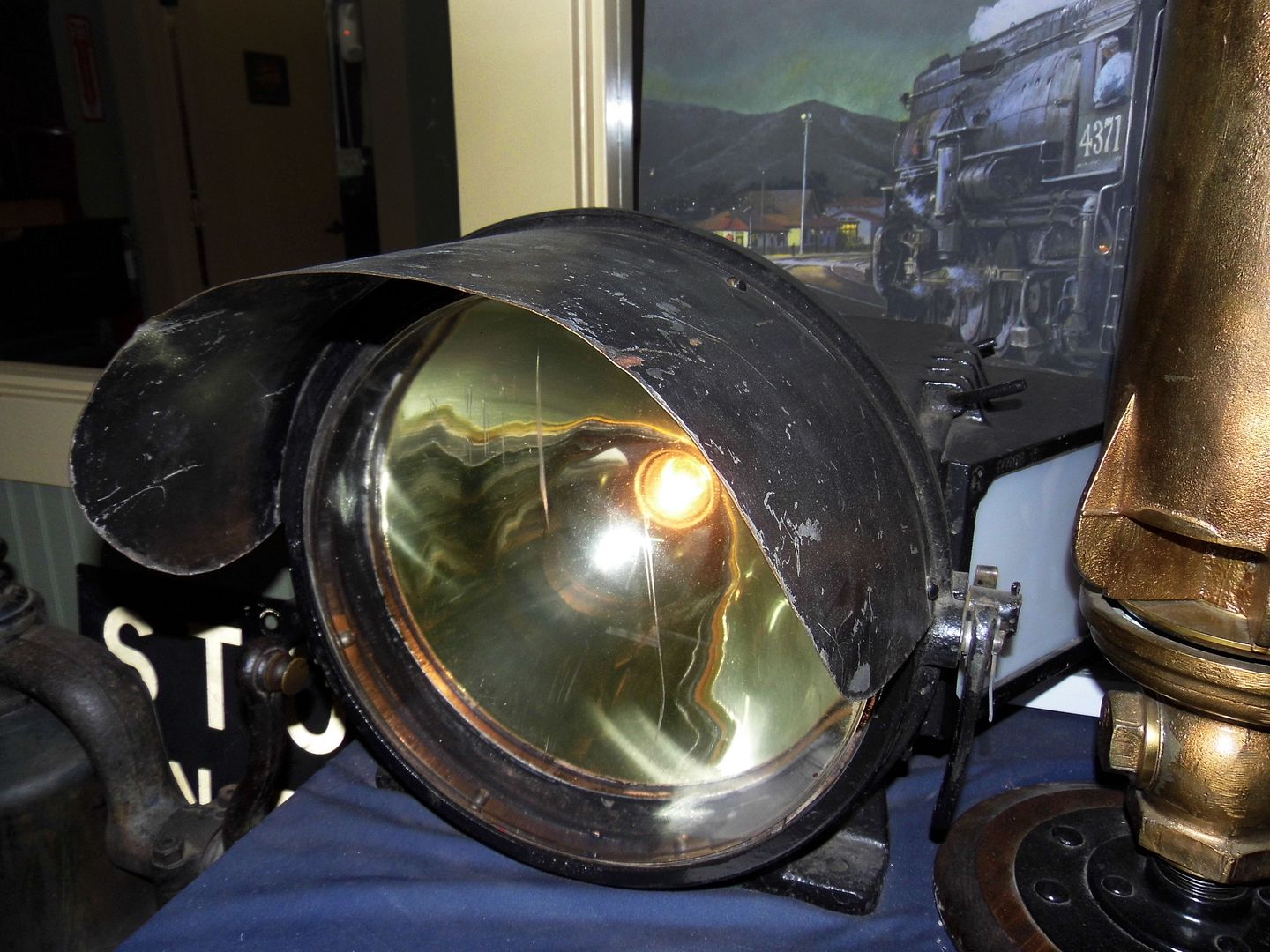 I've still got a lot to learn about Central Coast railroading, so stay tuned for dispatches from the 2020 Central Coast Railroad Festival.
Related Posts:
Photo Essay: A Wine-Rail Excursion Through the Tunnels of Cuesta Grade