Southern California is
full
of model railroaders. I don't know if it's the good weather year-round or the excess time on their hands, but people just
love
miniature trains out here.
You can blame Walt Disney for part of that—not only because of his own backyard railway but also the crucial role that trains play in the Disneyland experience.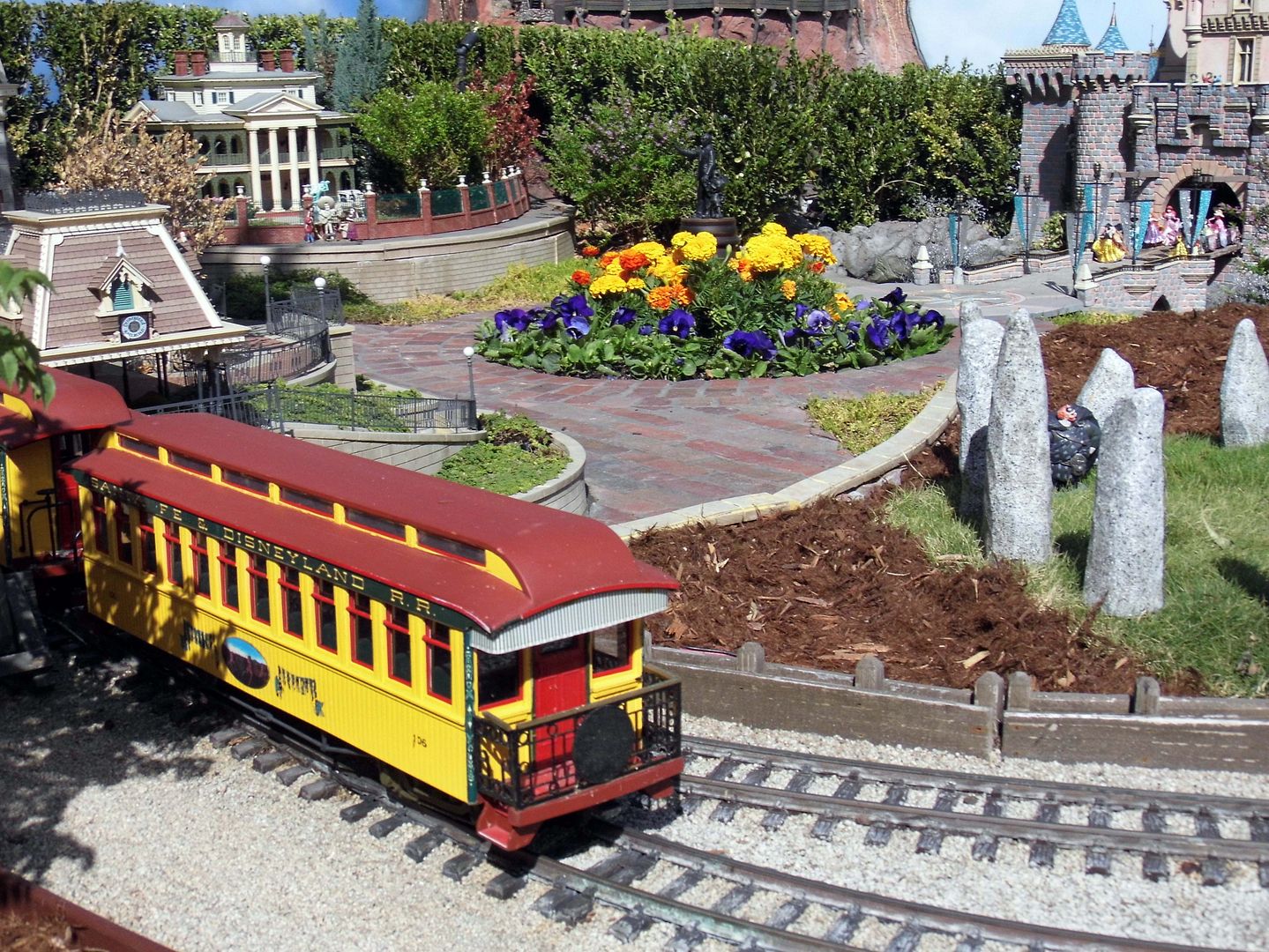 And now, that's inspired architect David Sheegog—who grew up walking distance from the park and worked there on its canoe attraction during summers while in college—to create his own backyard
garden railroad
, the Castle Peak and Thunder Railroad (CPTRR).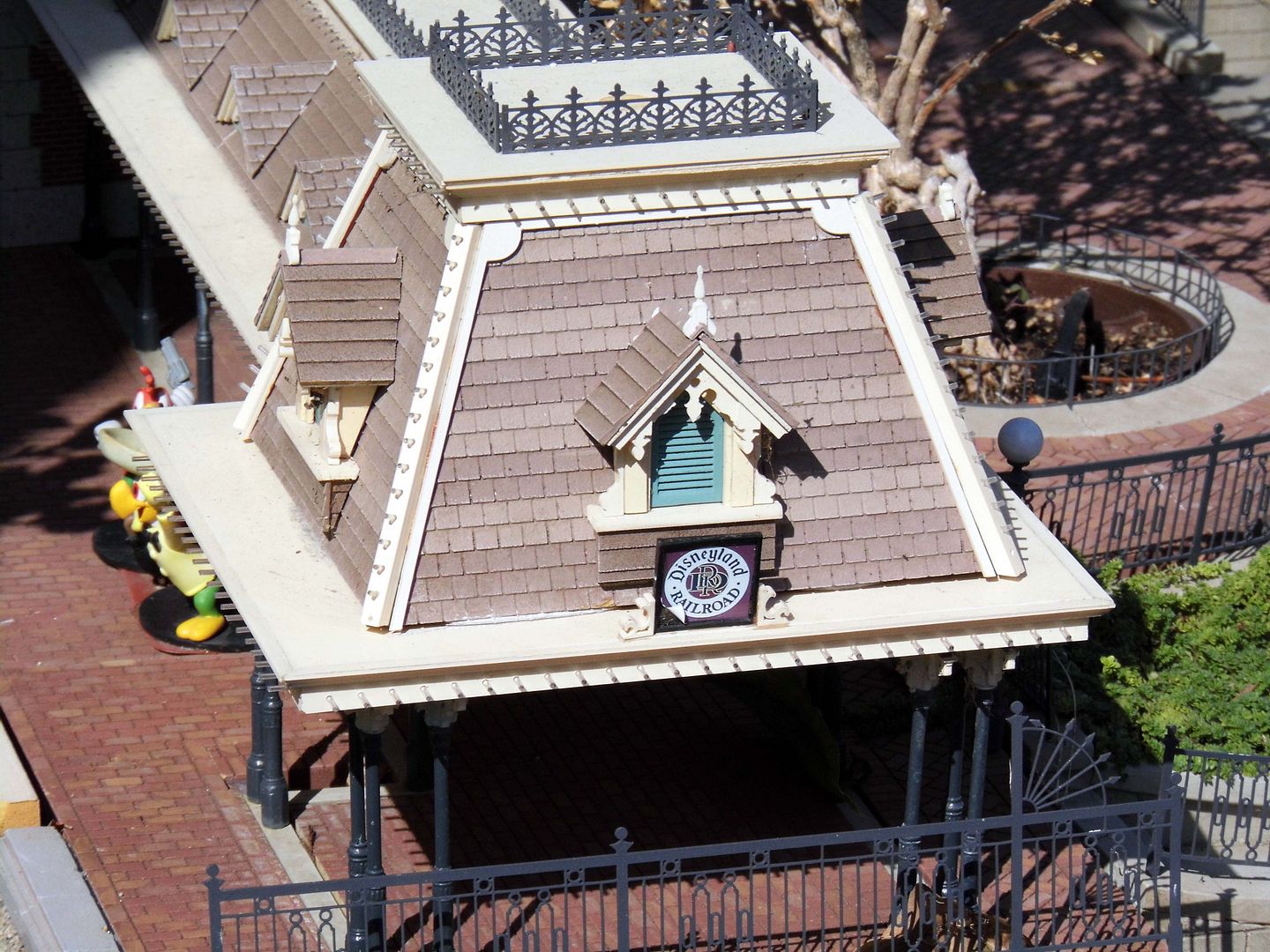 It features the same trains as at Disneyland, also stopping at their own Main Street Station (this one fabricated of laser cut acrylic). Only two of them can run on the main line at any given time—be it the reproductions of the real Disneyland locomotives and rolling stock like the E.P. Ripley, Fred Gurley,
Ernest S. Marsh
, Ward Kimball, or C.K. Holliday.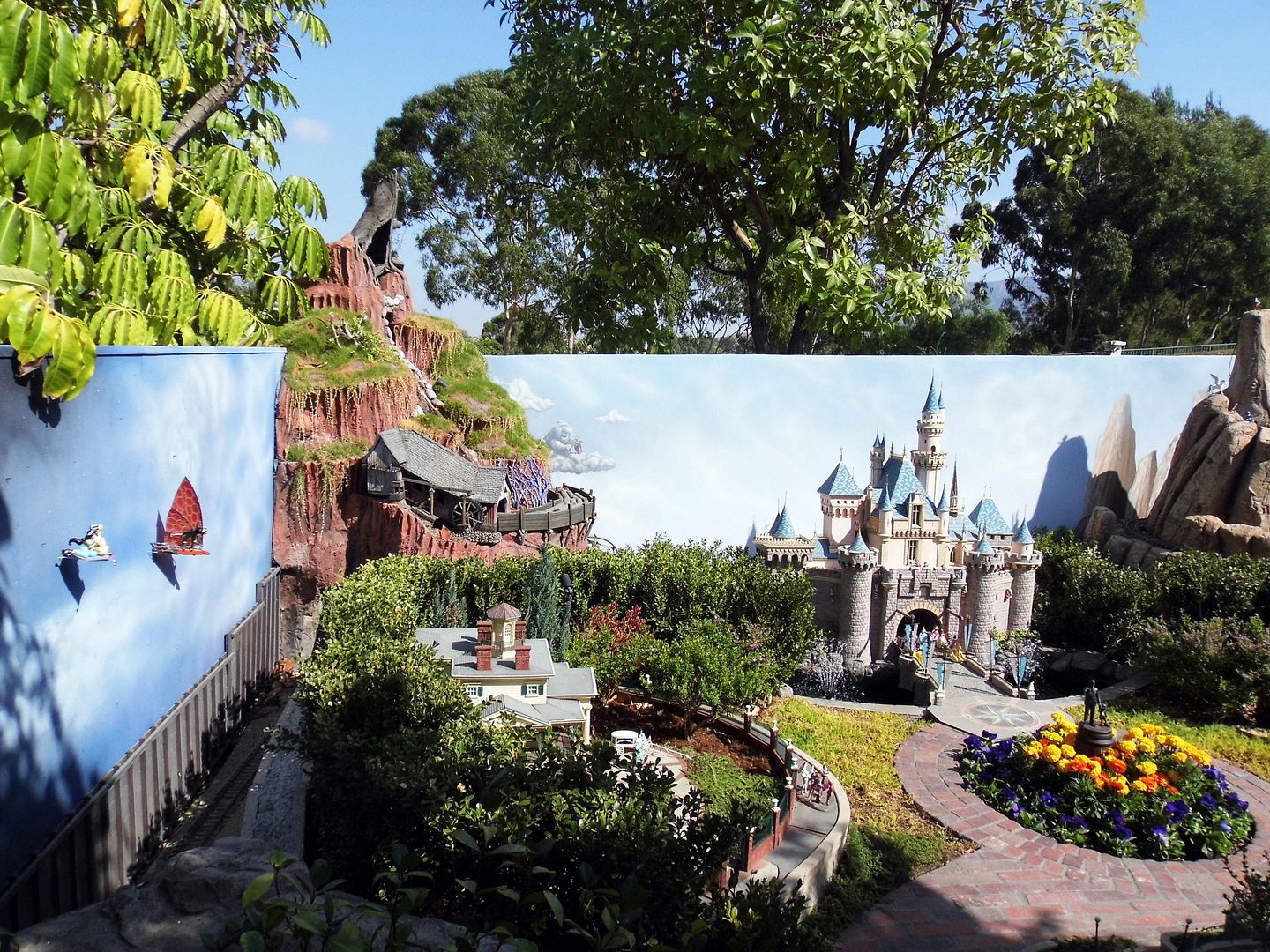 This has been Sheegog's hobby for the past two decades—having started construction in 1999 and hosted his first open house in 2000.
Every year, Disneyphiles scramble for reservations to see the railroad in action at Sheegog's home in Anaheim Hills...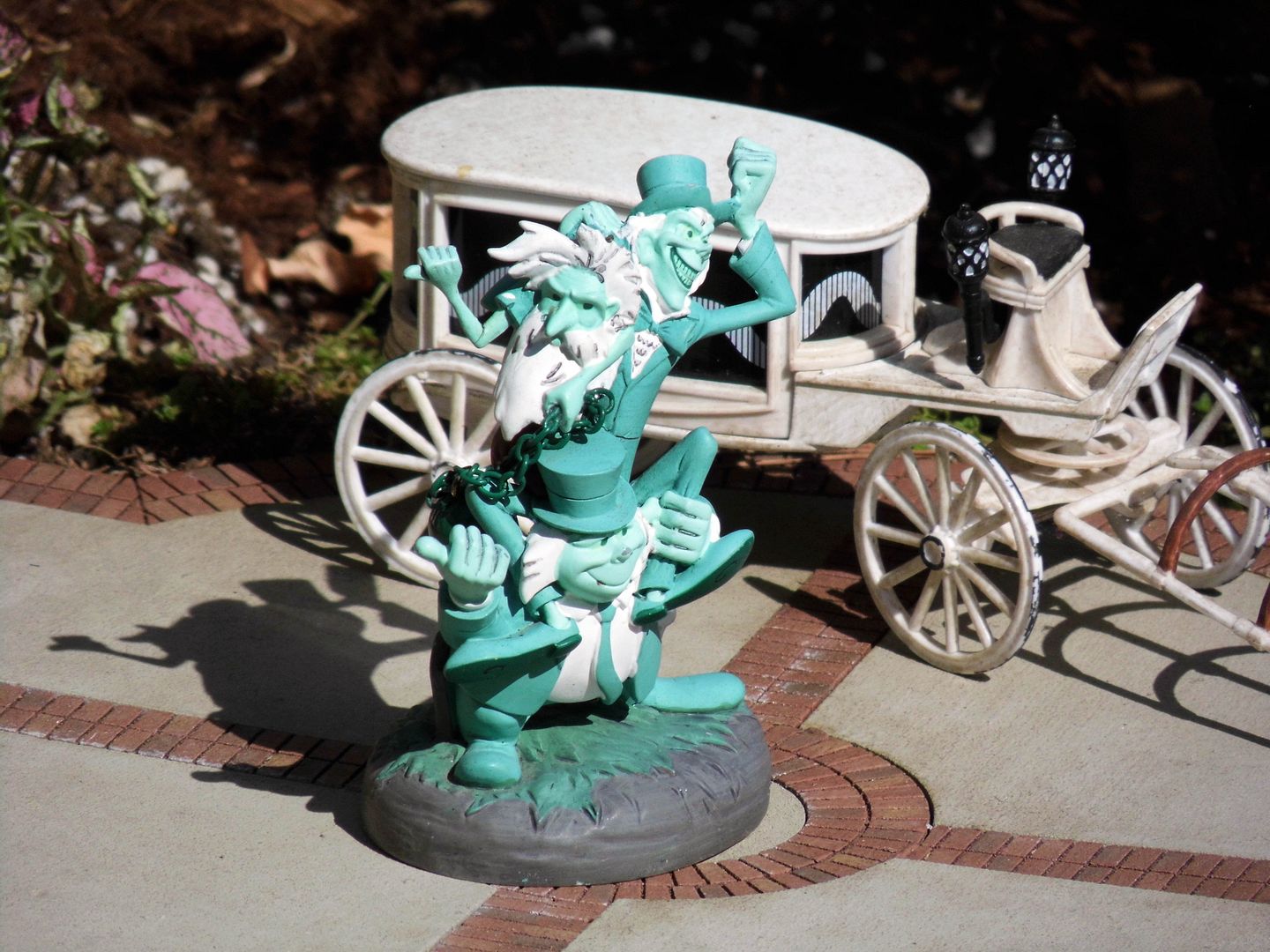 ...where tiny trains pass by a tiny Haunted Mansion and its tiny ghosts...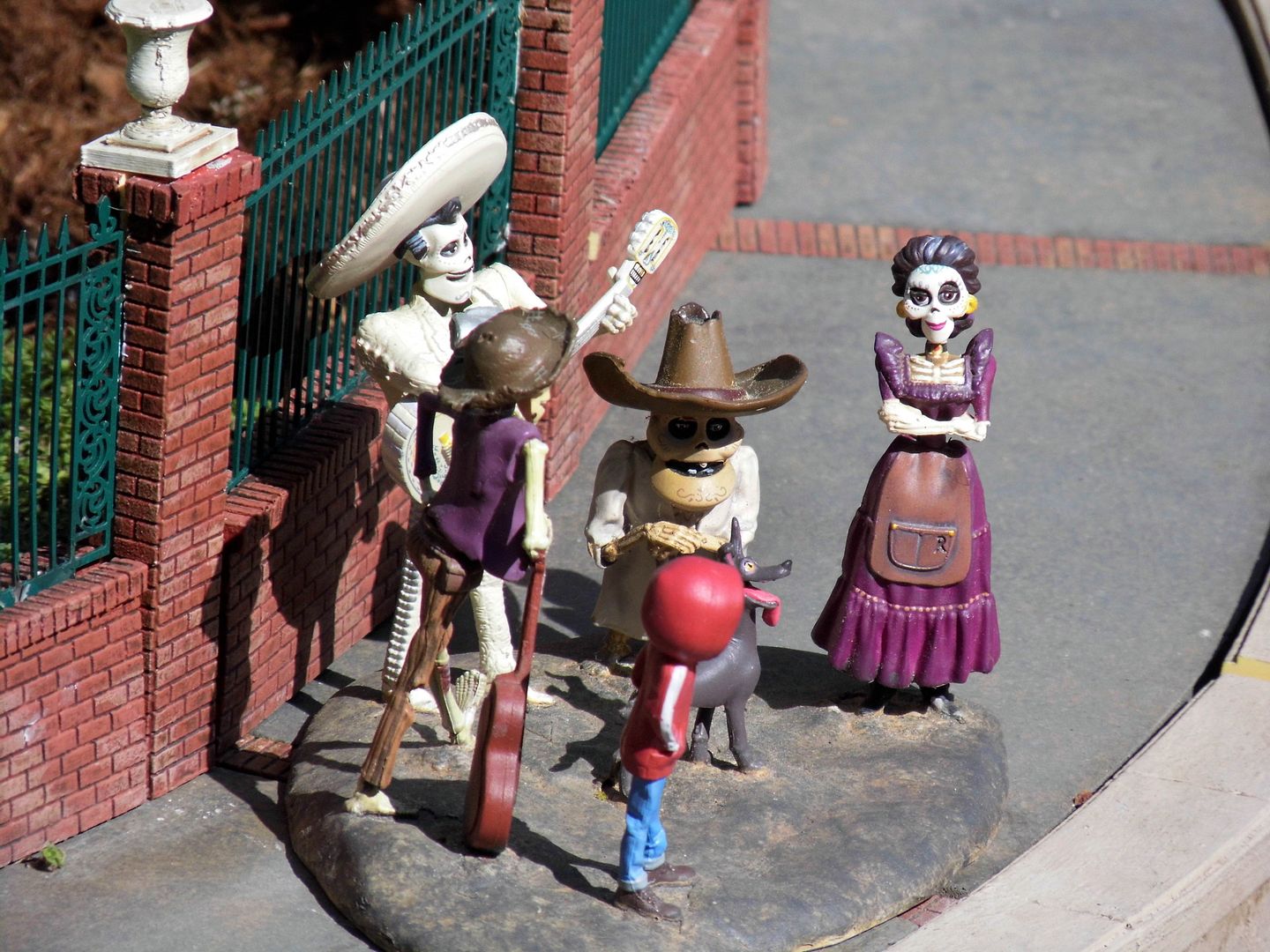 ...as well as some newly added ghosts from the Disney movie
Coco.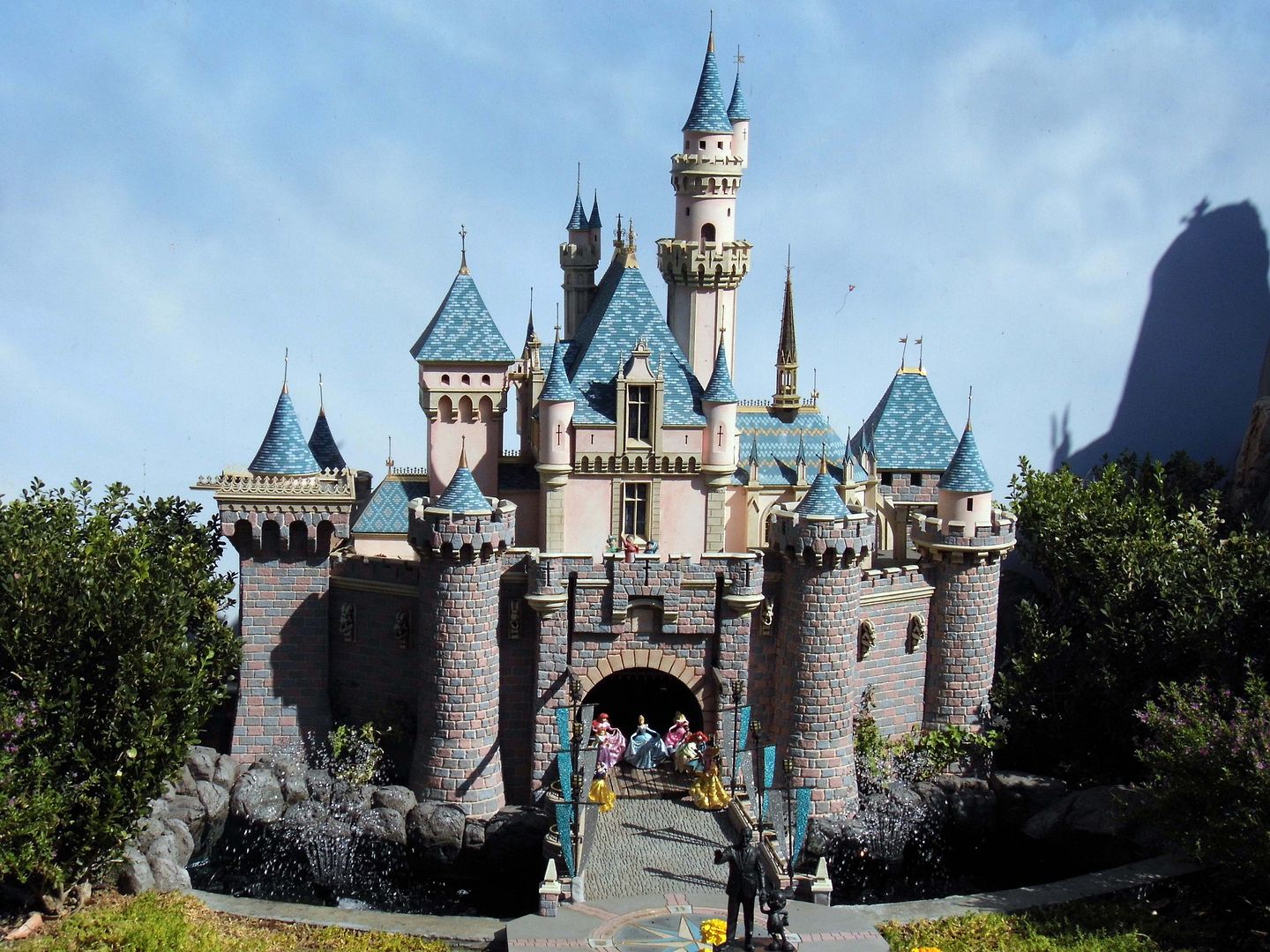 The Sleeping Beauty Castle (made of plywood, PVC, wood turnings and cast resin veneer) has been there pretty much since Sheegog drafted his original plans for it (just like any good architect would)...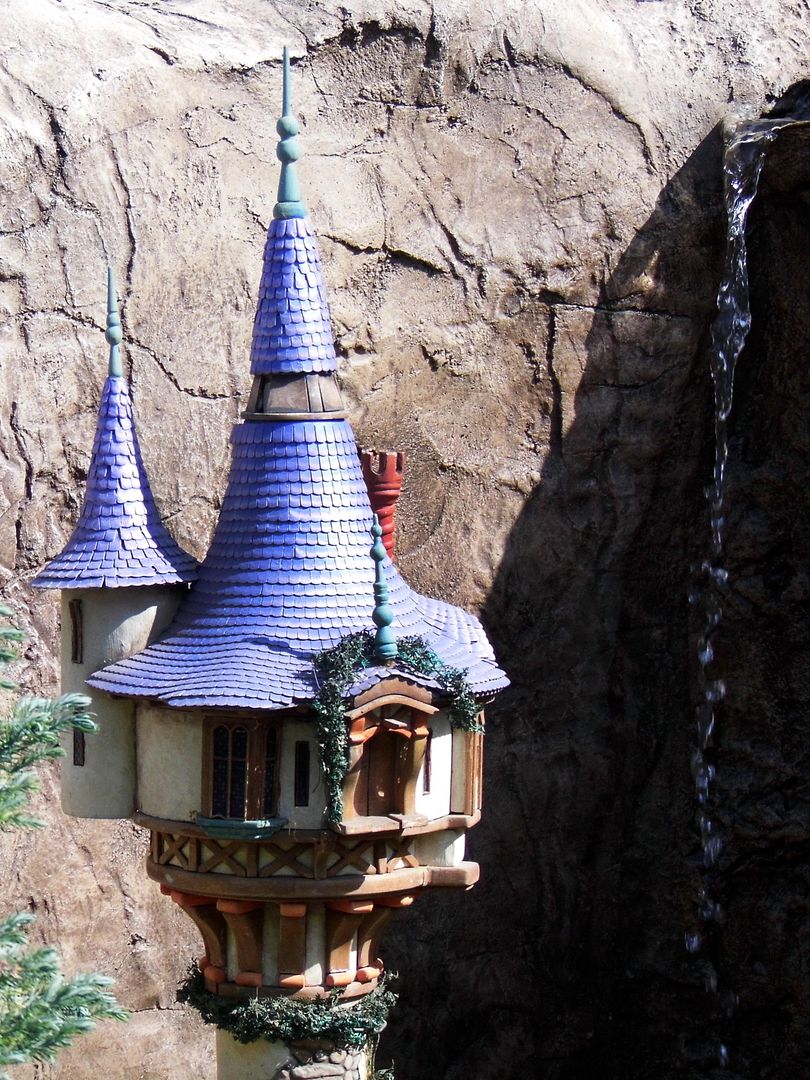 ...
but
Rapunzel's tower from
Tangled
was added later, after the movie came out in 2010.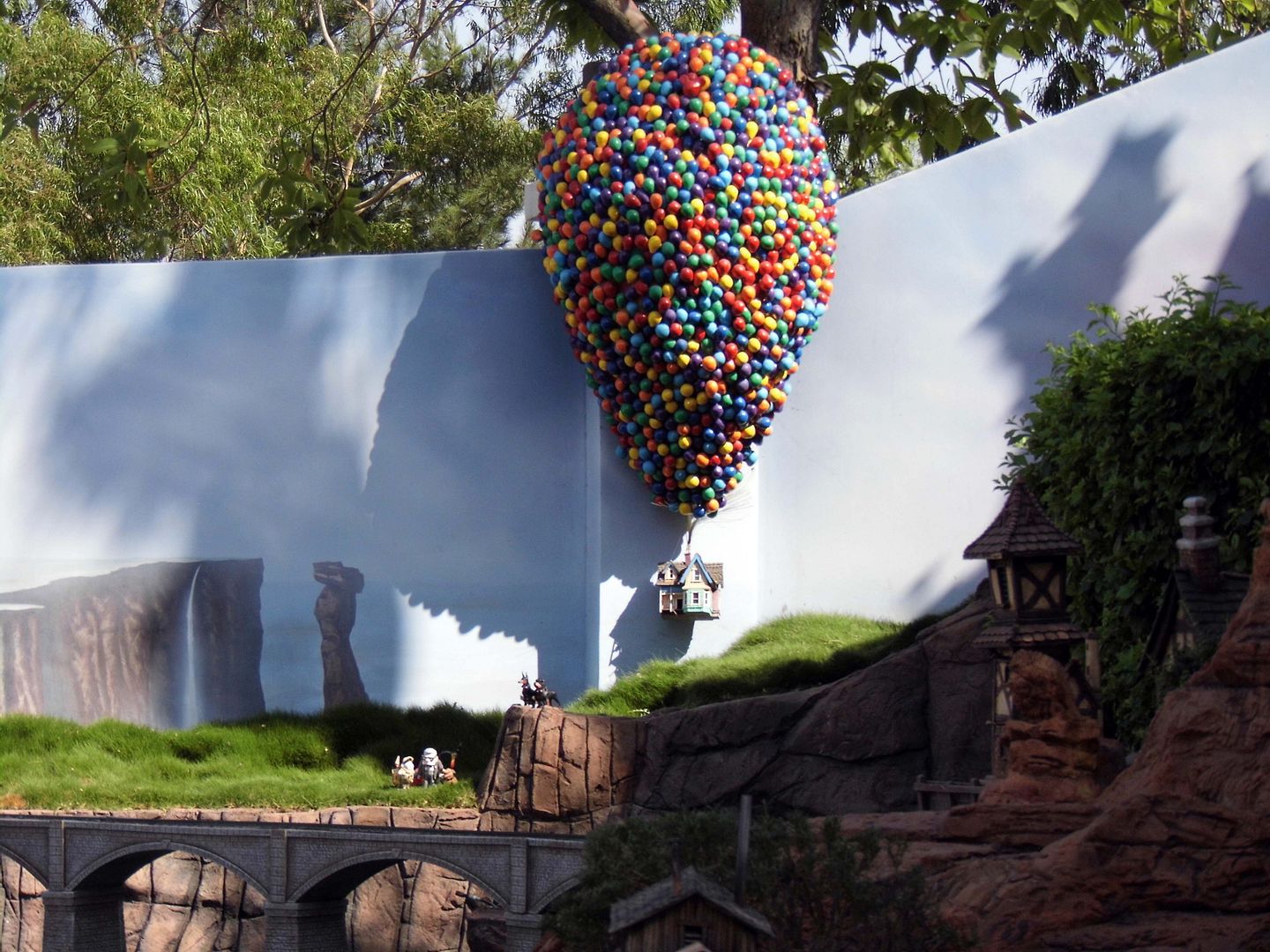 Like Disneyland itself, CPTRR is meant to be a work-in-progress, constantly evolving and changing with the times. For now, there's still an homage to Pixar's
Up
(2009) next to Big Thunder Mountain (which was painted with paint left over from the painting of Disneyland's Big Thunder Mountain).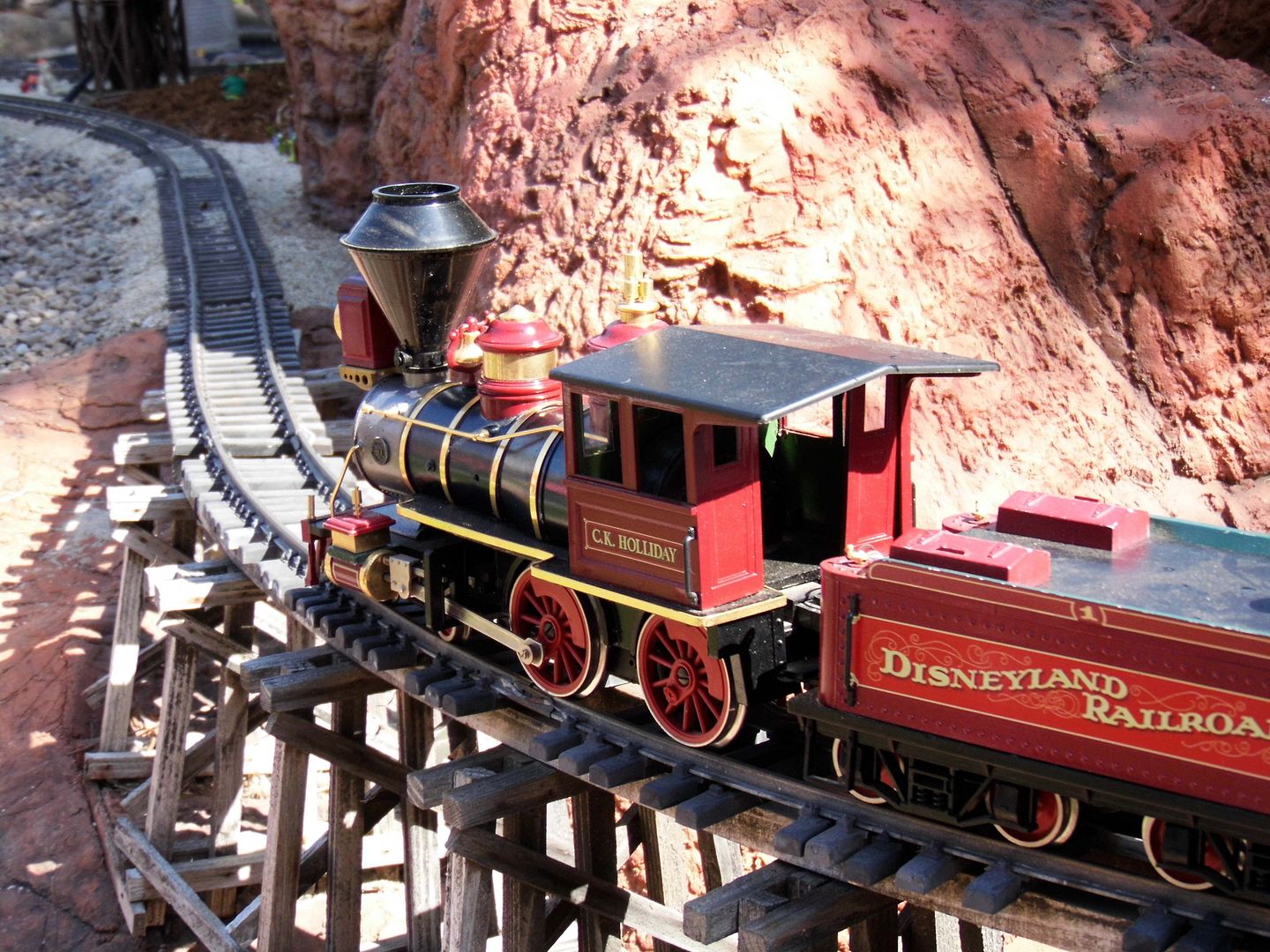 But maybe one day it'll have to make way for something new. After all, the focus tends to be on what can actually be found at Disneyland.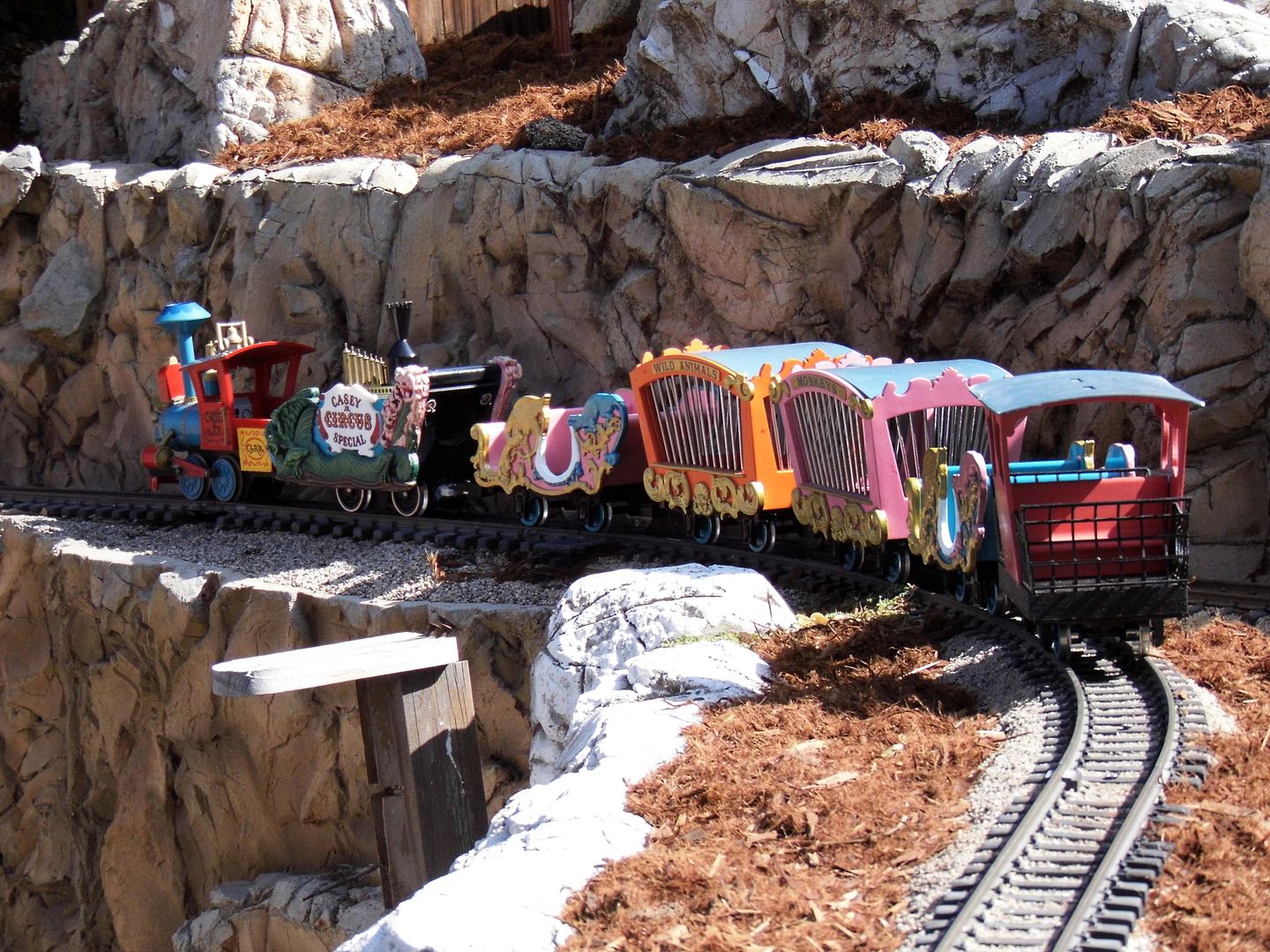 The narrow-gauge Casey Jr. Circus Train, featuring the locomotive character from
Dumbo,
was one of the original Disneyland attractions (in Fantasyland) when the park first opened in 1955. The CPTRR version—with handmade caboose, cage cars, and calliope—runs continuously on an elevated track that separates it from the rest of the rolling stock.
Sheegog says he'd already had figurines of the seven dwarves from the toy collection his kids had grown out of—but when he added them to the railroad scenes, he realized they needed a place to live. Hence, the storybook cottage made of wood and plaster, with a thatched roof.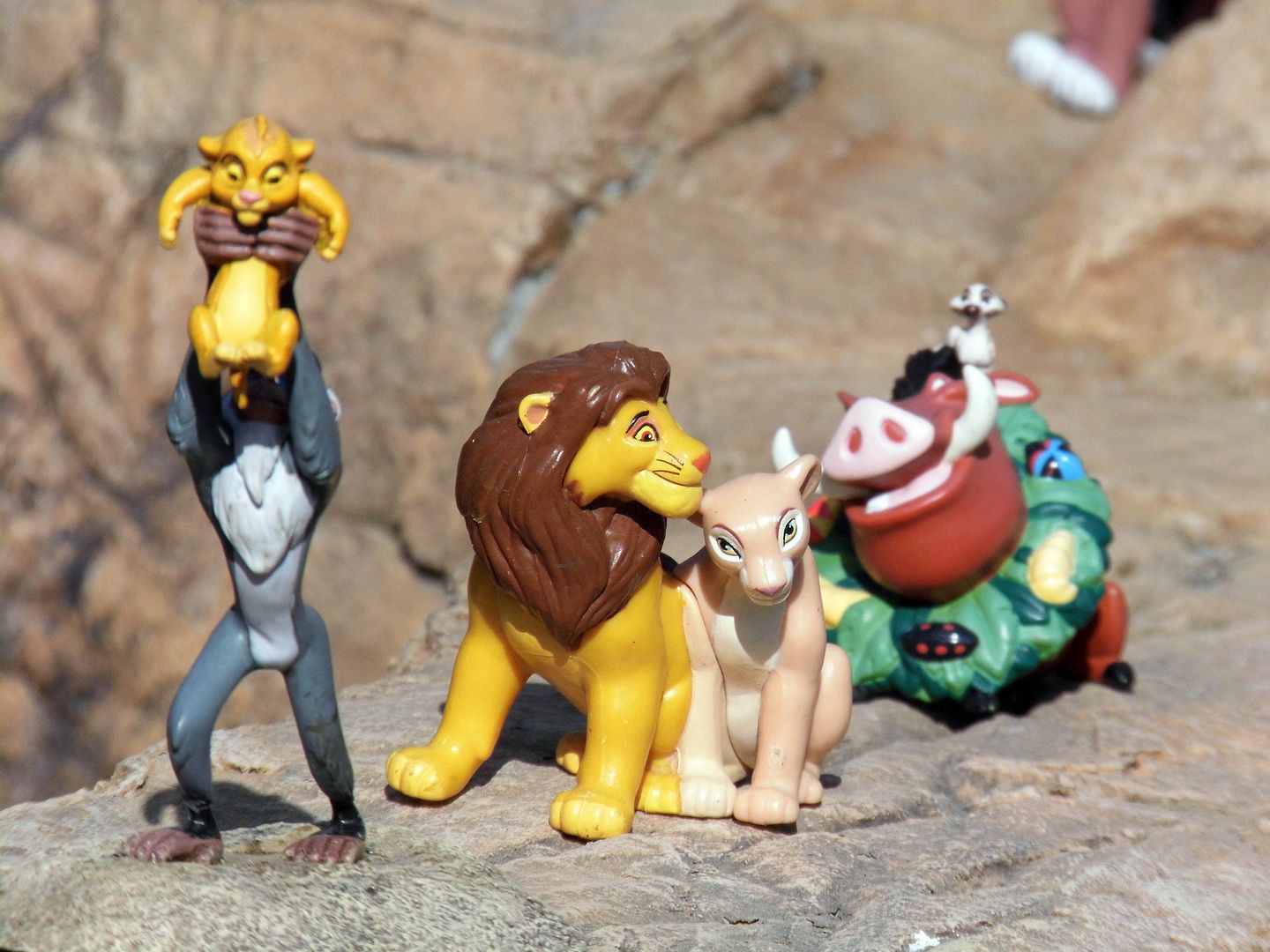 Among the character tableaus (like from
The Lion King
, above)...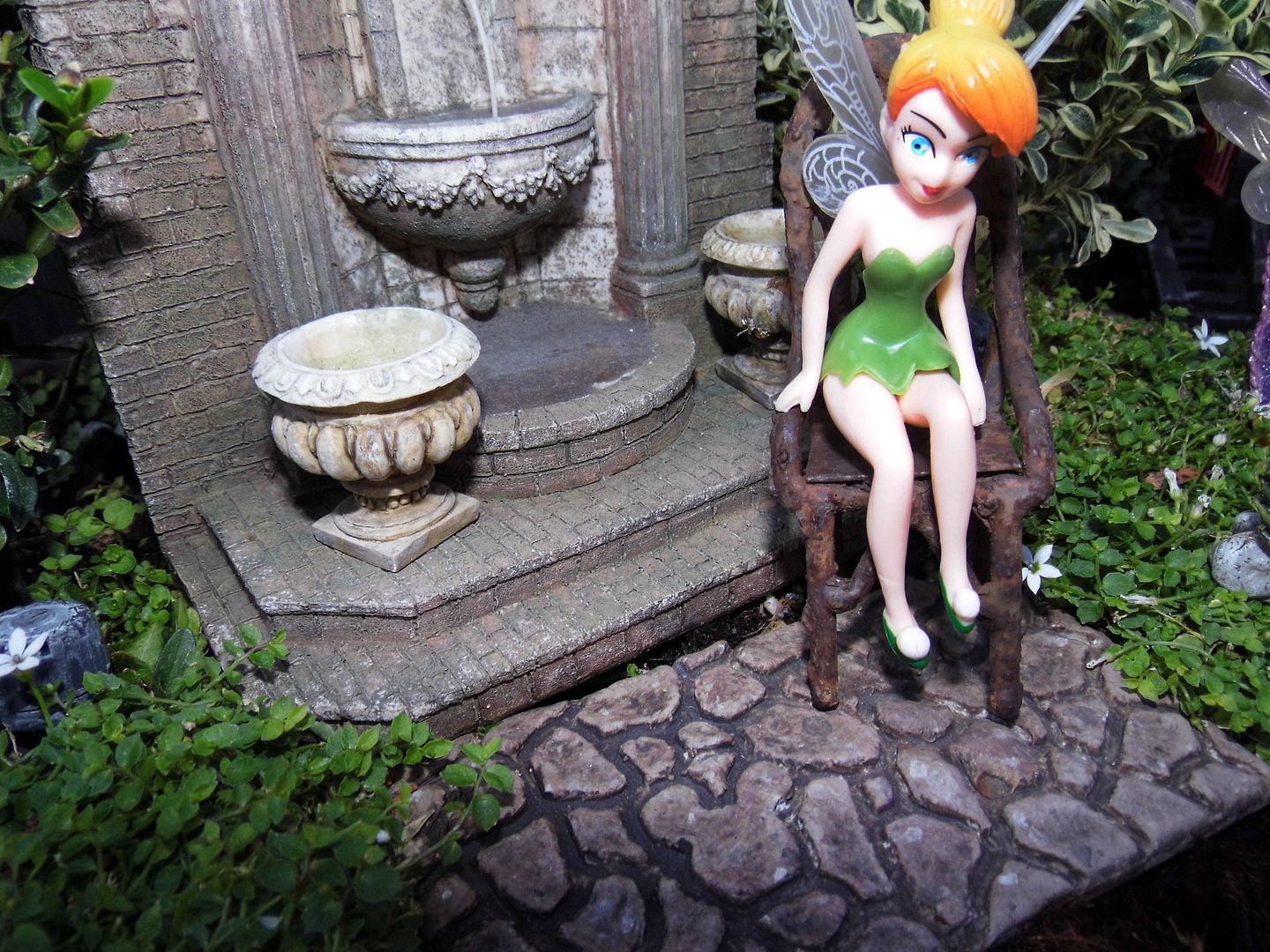 ...there are plenty of "hidden Mickeys" to look for...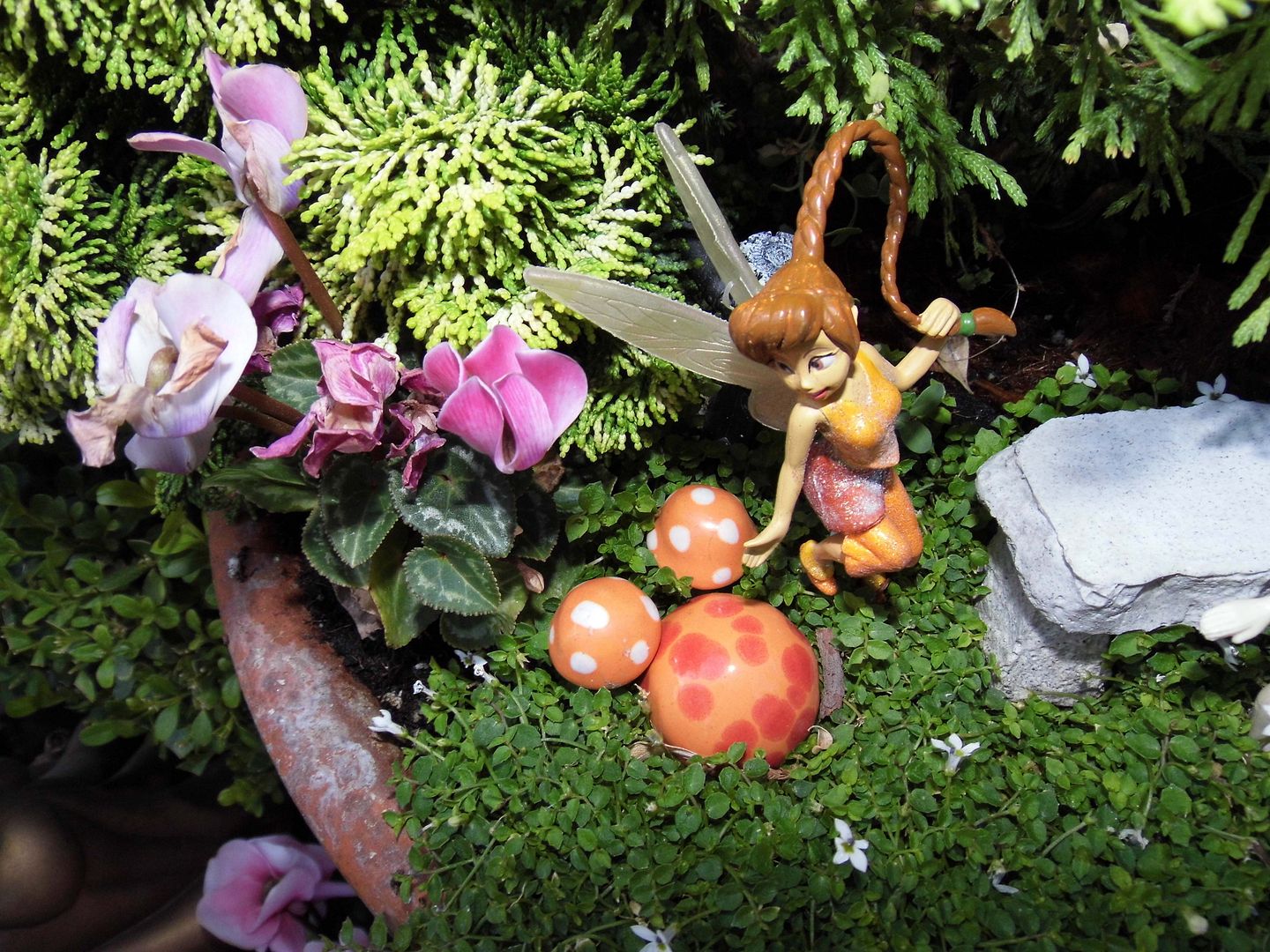 ...and characters to try to identify from movies you haven't seen for years.
Children seem particularly good at that. But movies like
Ratatouille
, I would argue, aren't just for kids.
And neither are teensy cable cars, skyways, or amusement parks where you "enter the world of yesterday, tomorrow and fantasy."
Related Posts:
Photo Essay: Tiny Villages at the LA County Fairgrounds (Updated for 2018)
My Turn to Ring the Bell
This 40 Year-Old Princess Has Found Her Kingdom
The Ghost Train of Griffith Park