[Last updated 9/8/19 10:41 PM—old photos added]
I'd been to Titus Canyon before.
In 2008, I'd parked at the wrong end of the one-way road that led out of it.
I'd walked a bit into the slot canyon, but without knowing how far it went or what I'd see, I aborted my hike and turned back.
And for four years, all I wanted to do is drive the right way through Titus Canyon.
At first, I was slightly daunted by the recommendation of a high clearance vehicle, but I figured if four-wheel drive wasn't
required
, I'd be OK.
At the very least, I'd spend the night in Beatty to render myself close to the entrance. I'd take the turn-off from Daylight Pass Road and see how far I could go.
I'd drive until I could drive no more. And the funny thing is, I just kept on driving.
Sure, it was harrowing at points. With only 2WD, I was ill-equipped for sand, gravel, uneven terrain, and rocks undertire. But with a low center of gravity, I held my ground steadfast, and, though rocking side to side, continued to move forward.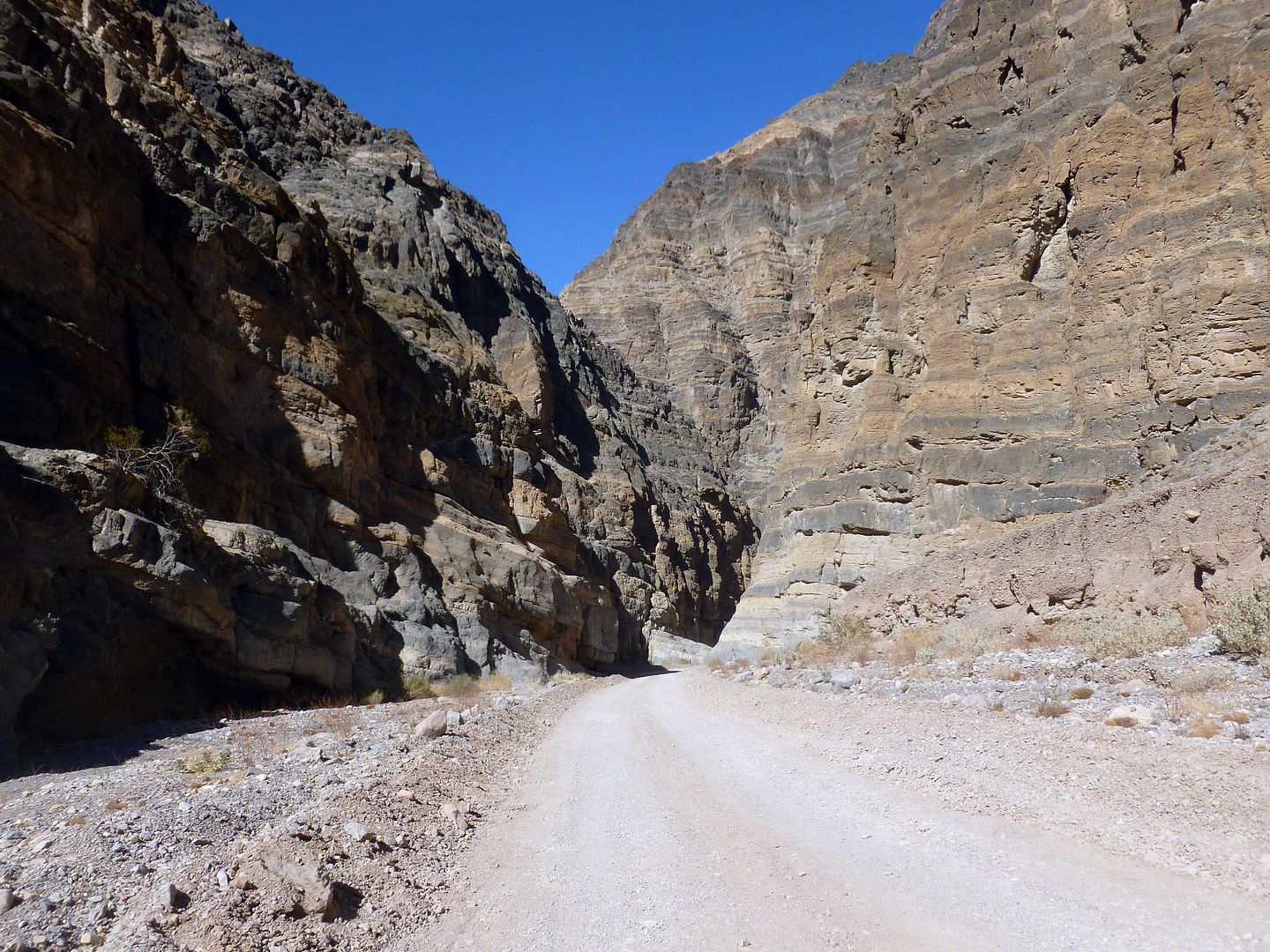 I never felt like I was going to get stuck. I giggled nearly the entire way.
I wondered how many people hadn't even tried to make it through.
I wondered how many people hadn't made it through at all. What had happened to them?
I rounded corners, climbed hills, and teetered along ridges.
I squeezed between walls that were only 20 feet apart.
I passed hikers who peered at me quizzically.
Finally, I emerged from the mouth of the canyon with an enormous sense of accomplishment.
See the last 1.5 miles here:
Squeezing Through Titus Canyon With Low Clearance
Related Post:
I Have Complete Control of the Vehicle