Adapted from my article
"Where to Find Frightful Family Fun in L.A. and O.C. This Halloween Season" on KCET.org.
The coronavirus has given rise to some incredible ingenuity and creativity in the haunt community—since we want to stay safe while still getting fake-scared out of our wits.
For months, I'd been begging SoCal haunters to come up with Halloween drive-thru experiences—and with just a couple of months to prepare, some delivered.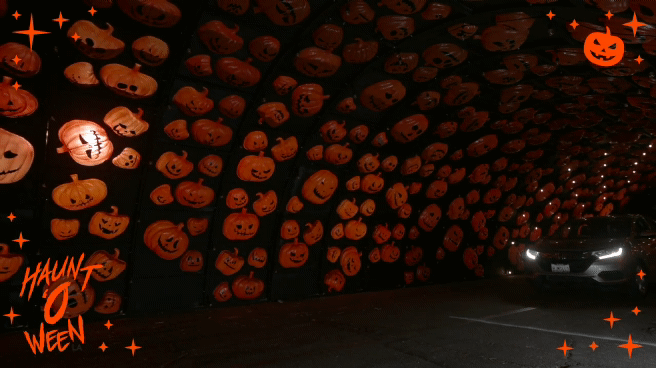 At Hauntoween LA at the Woodland Hills mall parking lot, we drive through Halloween-themed immersive installations and scenic paths...
...which was a good approximation for visiting something like Alegria Street in Sierra Madre, a "
Halloween Street
" that likely wouldn't be able to go "all out" this year and risk drawing too huge of a crowd.
In my car, we even got to go door-to-door "trick-or-treating"—which meant lots of candy being thrown in through the passenger-side windows. It was like a Hollywood backlot version of a Halloween neighborhood. And although it wasn't scary, it was fun.
In Costa Mesa, Urban Legends Haunt made good use of the sprawling space at the
Orange County fairgrounds
to create a drive-thru Halloween attraction that's part immersive theater and part haunted maze.
It was an atmospheric, slow burn of an experience...
...with multiple setups loosely addressing the theme of "urban legends."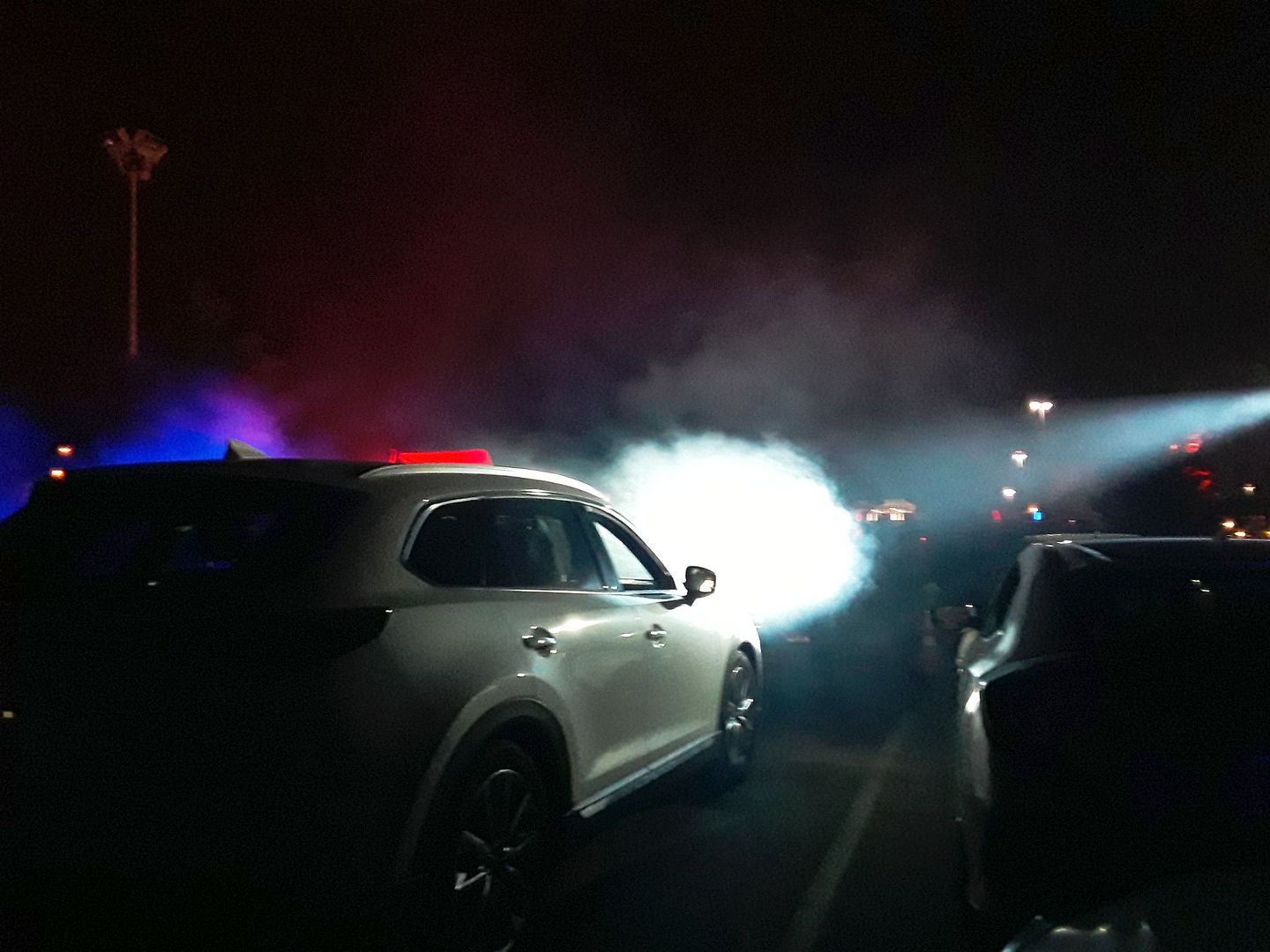 There was a hunt for Bigfoot, a "haunted carnival," and a manifestation of the legend of "Bloody Mary" (who supposedly emerges from the mirror when you say her name three times).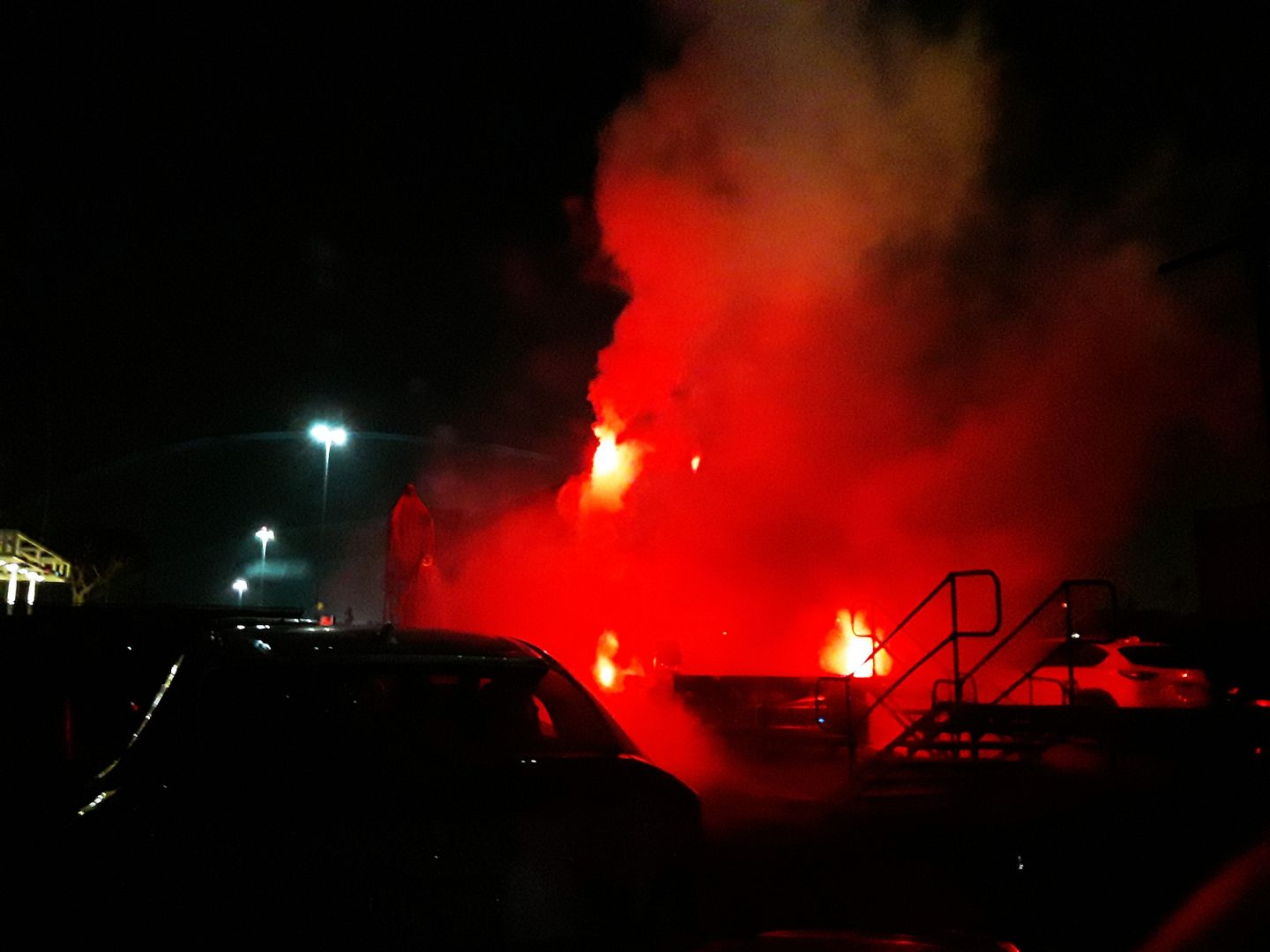 We got one good jump scare out of it, which far surpassed my expectations.
And it gave me hope for next year's Halloween, in case
this pandemic
hasn't yet loosened its grip and we've still got to worry about gathering in public.
In the end, I didn't really feel deprived this Halloween. I did a lot of fun stuff—and a lot of stuff that was new to me.
I mean, I've already done Knott's Scary Farm, Queen Mary Dark Harbor, and Mickey's Halloween Party at
Disneyland
before—and haven't really wanted to repeat myself.
I welcome the opportunity to innovate—even if it's out of necessity.
So let's see what the Christmas holiday season will bring...
Related Posts: