Drive-thru holiday light displays aren't new in 2020. Lights on the Lake outside my hometown of Syracuse, New York has been running for over 30 years (though I didn't actually ride through it until 2008).
But with the
coronavirus pandemic
, we've never needed this type of Christmastime entertainment more.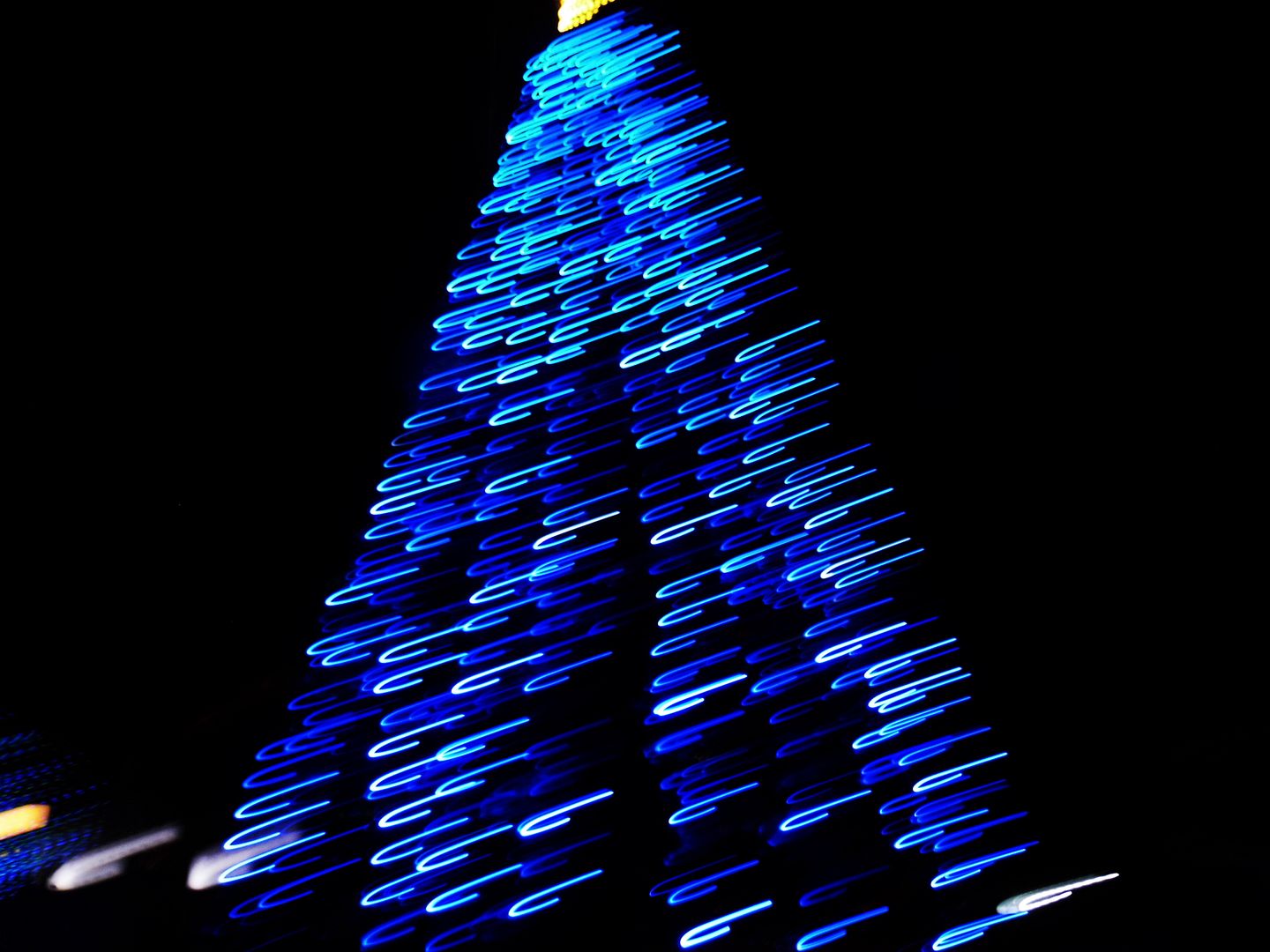 I'd never experienced the "Holiday in the Park" attraction at Six Flags Magic Mountain in Valencia, California, just about 25 miles north of where I live in LA, though I'd visited both
Disneyland
and
Knott's Berry Farm
during the holiday season before.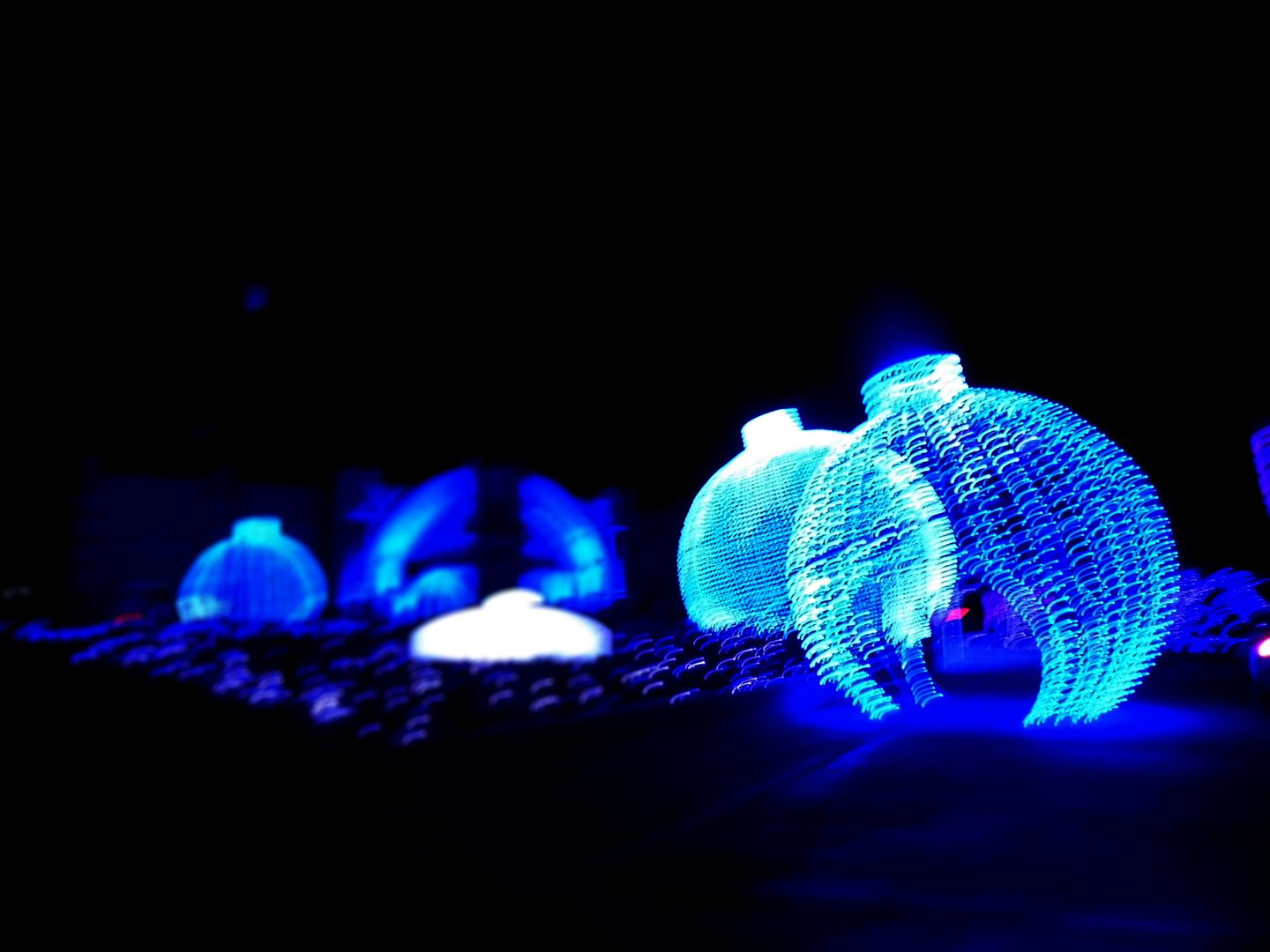 In fact, I'd only been to this Six Flags once, in July 2011—though I've tried to go other times and even had a ticket once that I'd had to bail on.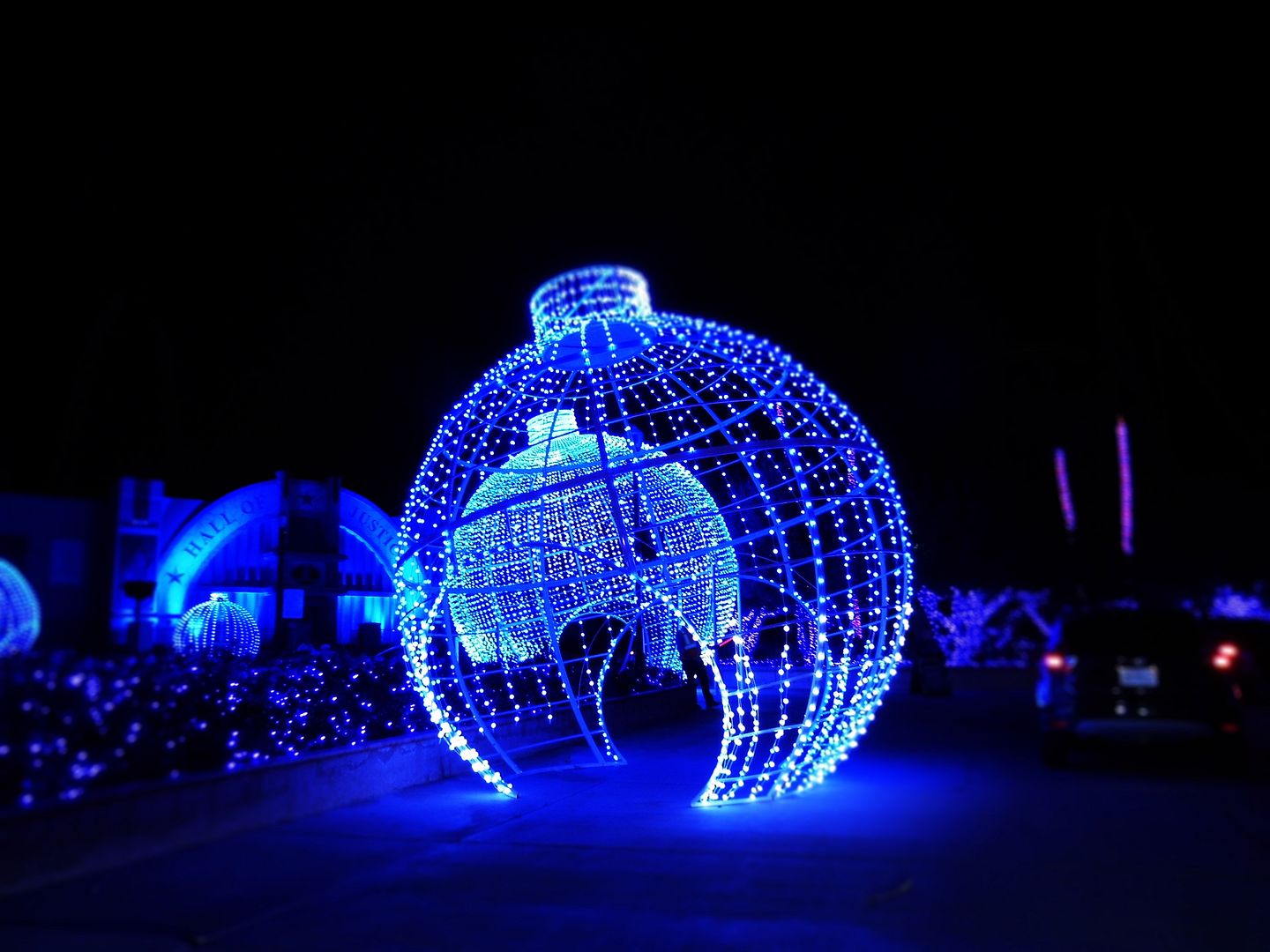 I figured a holiday lights drive-thru would be the next best thing to actually going to Six Flags, since it's been closed for COVID-19 during this whole pandemic.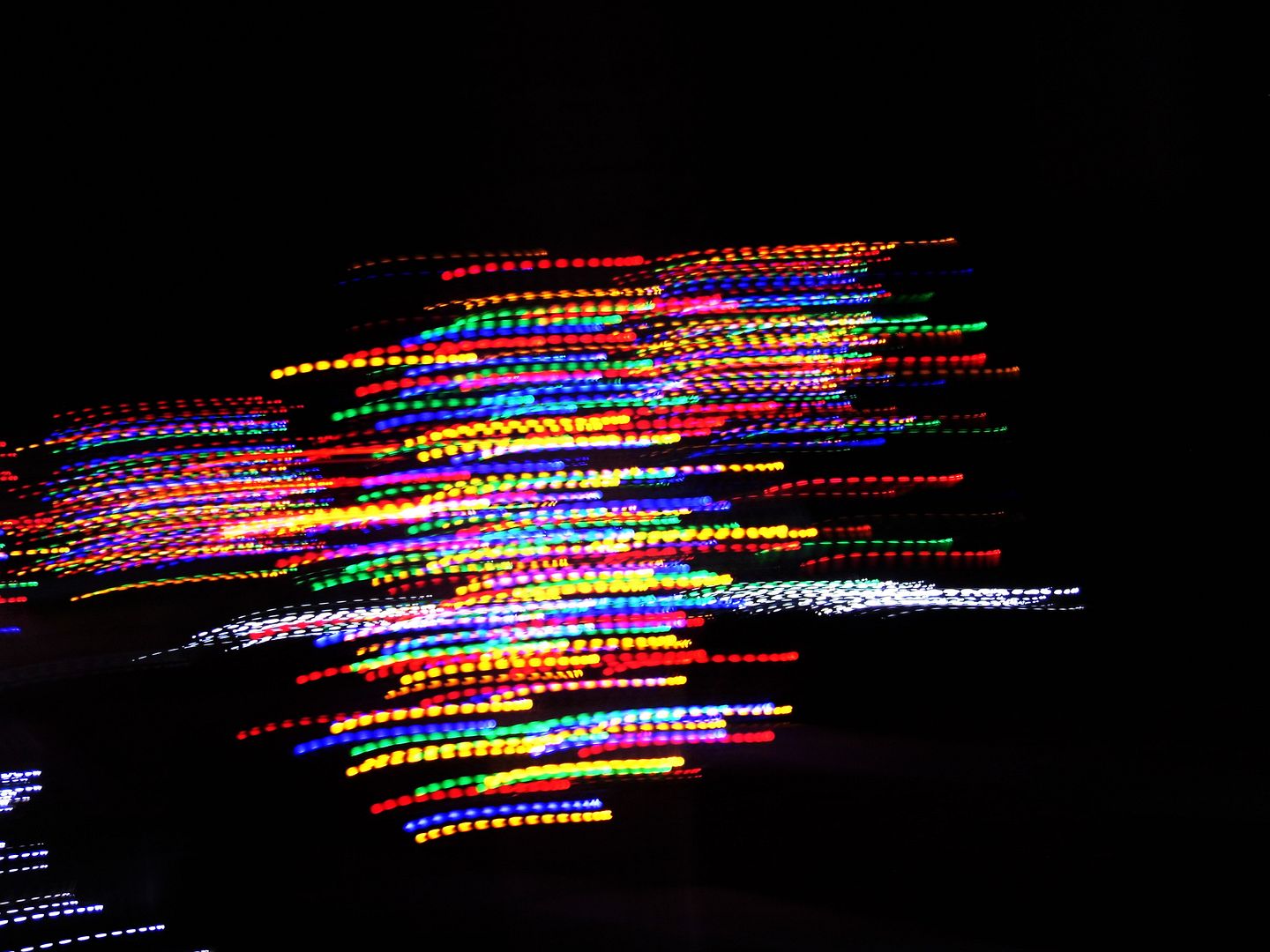 But actually, it just whet my appetite to go back.
In between the light displays—as I was driving through the shadowy paths of the park, literally under rollercoaster loop-de-loops—I started spotting remnants of the old version of the "Magic Mountain" amusement park, predating the Six Flags takeover in 1979.
I'd always wondered if there were any traces of mountain magic—gnomes or fairies or trolls or wizards what-have-you—leftover from those days before the characters were phased out in 1985. Maybe they were squirreled away somewhere between the overlay of Marvel Universe characters that tries to compete with the movie-centric environments of Disneyland or
Universal Studios
.
In fact, a couple of years ago I posed that very question to a local journalist/historian who I thought would surely know—and the response I got was something like, "I'm pretty sure they got rid of all that."
But in the dark of night last night, from behind the wheel of my car, I could see the truth—that there were some magical elements that had survived the Six Flags transformation!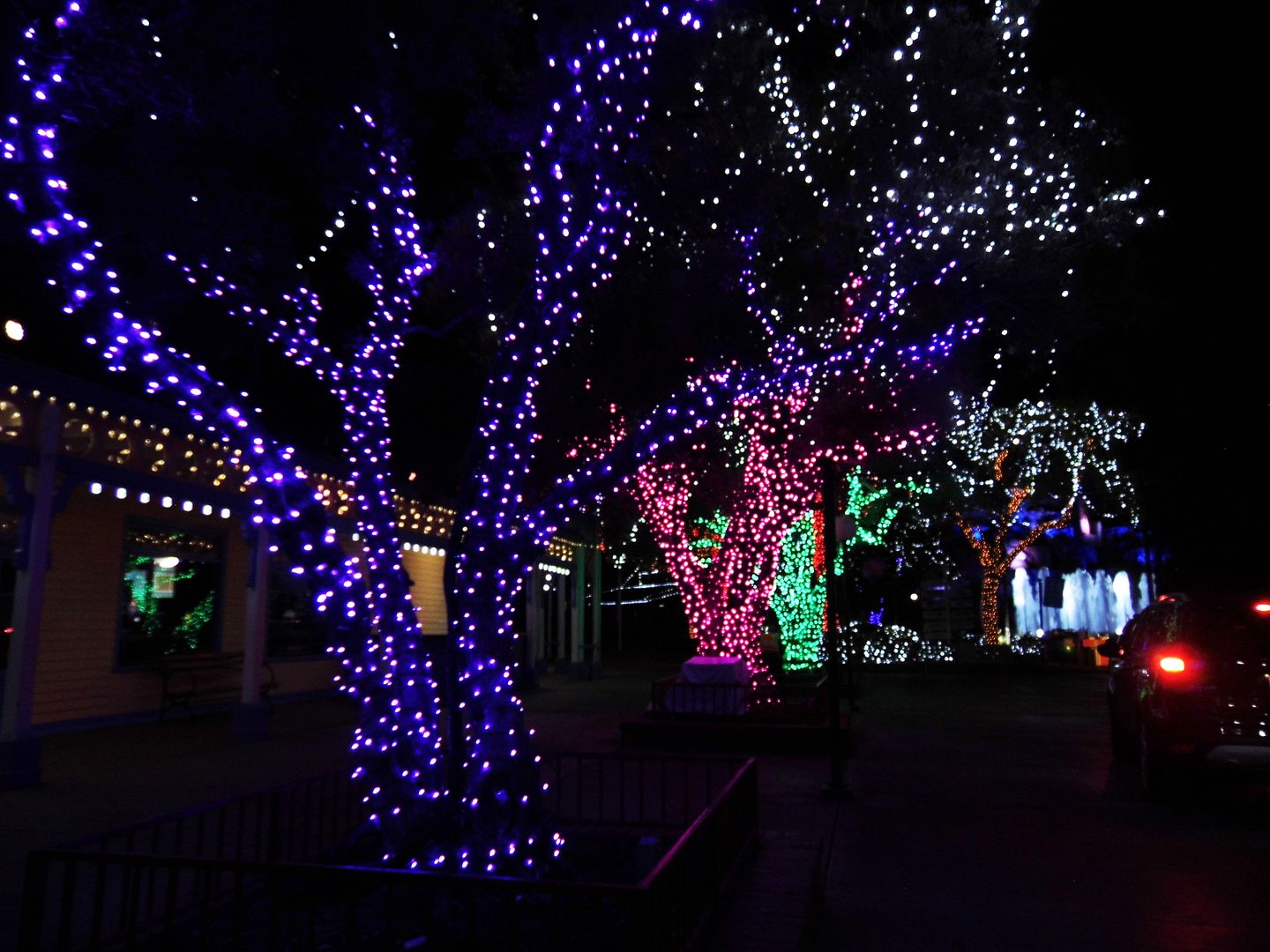 I tried my best to remember where they were as I drive by at 3 mph, so I could go back and explore them during daylight (whenever that'll be possible to do safely).
I wanted to ask Santa and Mrs. Claus, the Nutcrackers, the wooden toy soldiers, anyone there if they knew what else there was to see of Magic Mountain's "former" life...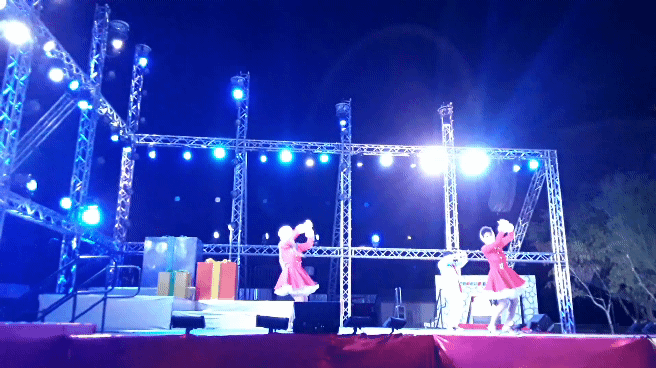 ...but they were too busy greeting the visitors, banging their drums, and dancing for the guests.
And the whole time, there was a car right behind me, surely wondering why I was going so slowly and veering to one side of the paved road or the other, sometimes stopping altogether to get a photo or commit the scene to memory.
A little bit of research, though, has revealed plenty of original stuff to see—from the Gold Rusher rollercoaster to the Golden Bear Theatre (which opened in 1971 as the Showcase Theater), both dating back to Magic Mountain's days as a "western"-themed park.
And in fact it turns out I missed riding the original ride the Log Jammer, a log flume that was still in operation during my 2011 visit (but was taken out of commission shortly thereafter). I wish I'd known.
But it's not too late for me to document these leftovers, these traces that are merely a memory for some—and for others, entirely forgotten.

I know what I need to do now.
I just need to wait for the park—and its rides—to reopen during the day.
In the meantime, I'm grateful. It took a pandemic to be able to drive under the rollercoasters at Six Flags—and for me to visit its holiday attraction, which it's hosted since 2014.