Every
good creature thriller
gets its sequel...
...and that's what brought me to yet another location of
Green Forest Car Wash
for yet another "Jungle Wash."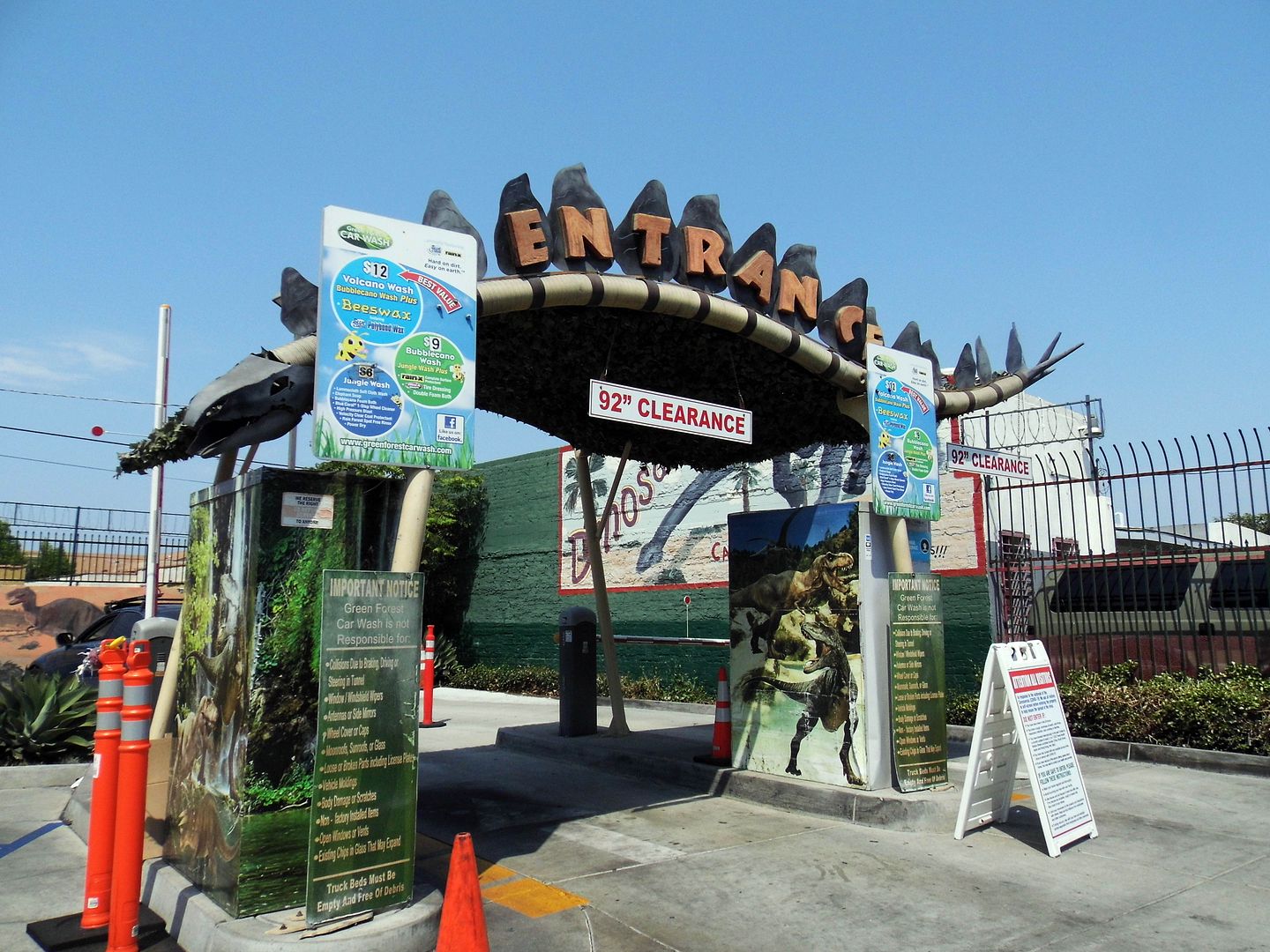 Like most follow-ups to smash successes, I found the Florence location a bit disappointing compared to
the original
.
But this location of the mostly LA area chain (plus a
Vegas
outpost) had its own unique offerings making it worth checking out regardless.
Besides, it had been over a month since
my last Jurassic car wash
—so, it was time for a bath. And I'm not inclined to patronize to any purveyor of dinosaur-free car washes unless they've got something much better to offer.
On this follow-up visit, I once again shifted into neutral, took my hands off the wheel and my foot off the pedals...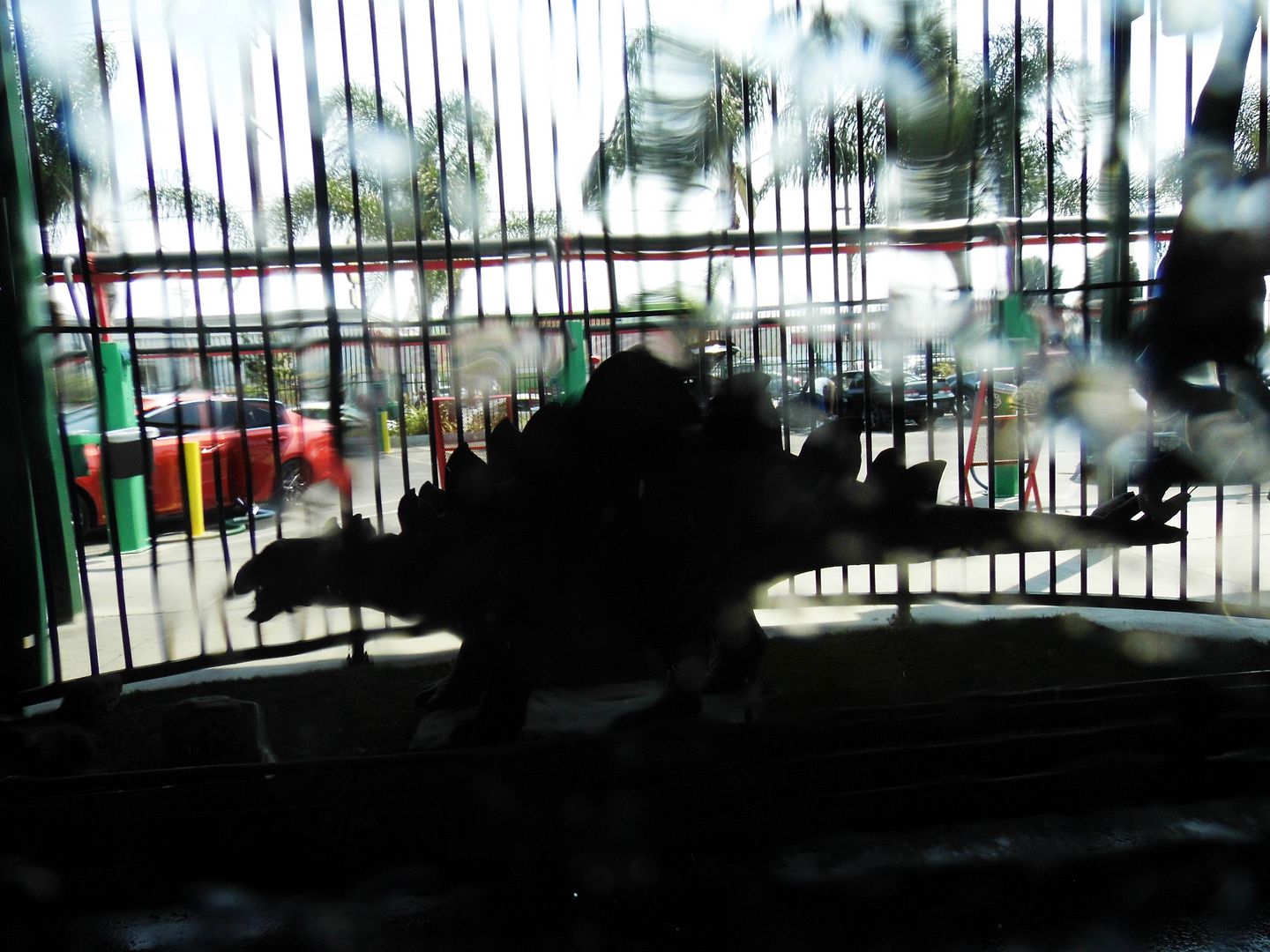 ...and let the automated mechanism take my doom buggy through the slatted Astroturf scrubbers and past rainforest creatures in silhouette (including a bouncing monkey that I swear was taunting me).
As the second location of the chain to open, the Florence Avenue Green Forest Car Wash actually preceded
the Bell Gardens one
.
Which means I still haven't experienced the original one that started it all—the Hawthorne one.
Is it possible that Green Forest has
improved
with each new location it's opened, making the
third edition
the best one?
Sure, though I can't think of many trilogies or other long-running
movie
franchises in which the third one is the best—except maybe
The Muppets Take Manhattan
and
Goldfinger
.
But I digress.
When it comes down to it, even the worst dinosaur-themed drive-thru car wash is better than driving around with a dirty car—or paying through the nose for one of those "Hand Wash" scams—or waiting in line at the Shell station in Hollywood.
Or having to hose my car down myself and scrub it with old rags. I had enough of that during
my childhood
. And I'm no longer that desperate to escape the summer heat by getting doused by the hose.
But I digress again.
What other themed car washes in SoCal am I missing? Is there a tiki one anywhere? An alien one? An underwater safari one? A Halloween/horror one?
Were there ever?
Let me know in the comments or send me a message through the form in the sidebar.
Related Posts:
Pandemic Amusements: Jurassic Car Wash
At the Car Wash