[Last updated 12/25/19 11:07 PM PT—photos added]
*All photos by the author except where noted.
"This must be documented," I've found myself saying a lot lately. The sense of urgency surrounding my time in California has waned, but not by much.
And after realizing it would take me a half-dozen years to get back to California's Central Coast, I figured I'd better make this most recent trip count.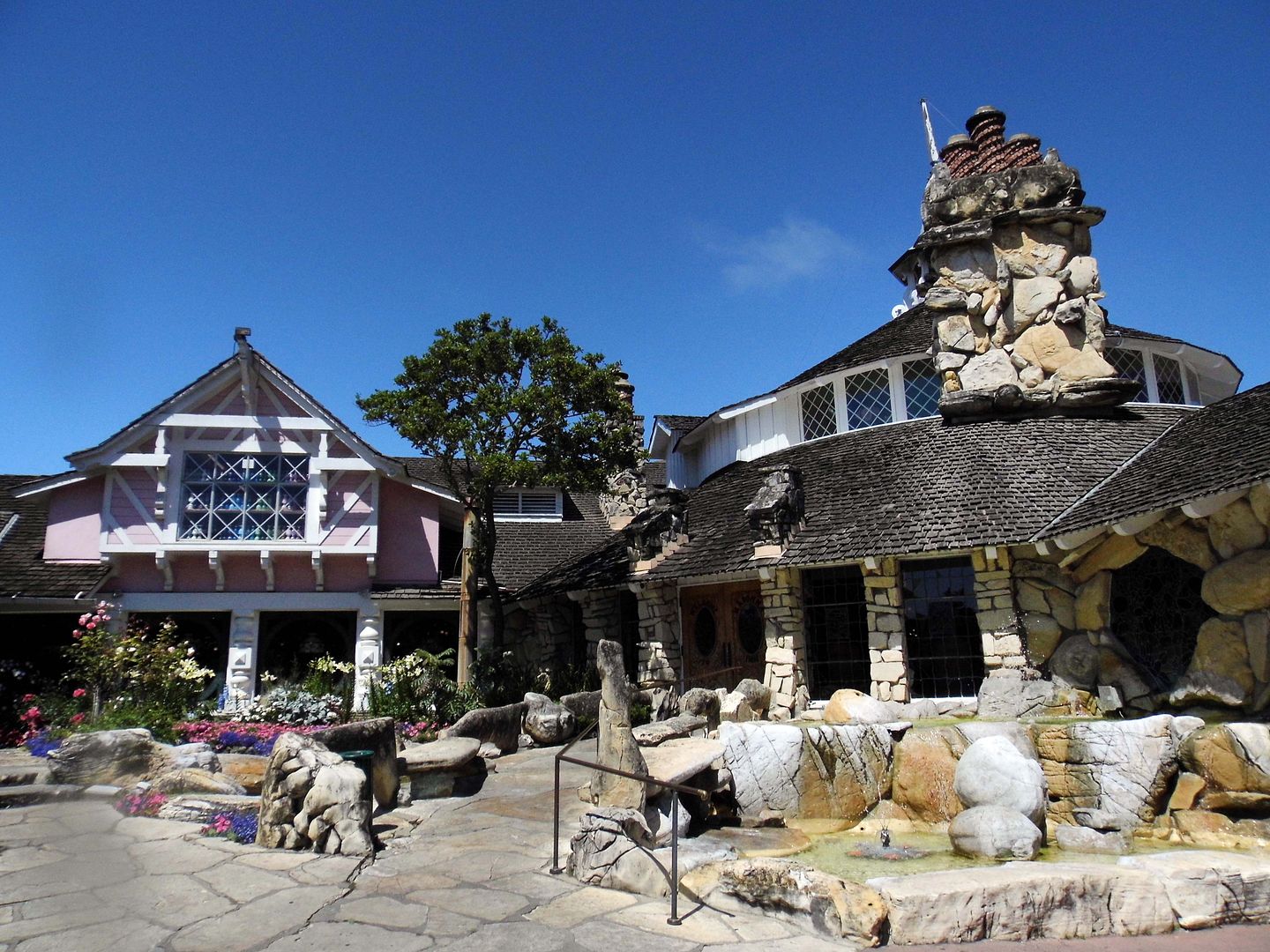 So of course, since I was staying in San Luis Obispo for the Morro Bay Winter Bird Festival, I had to return to the Madonna Inn (though I was staying about three miles down the road at the Motel 6).
Built by local rancher Alex Madonna and his wife Phyllis in 1958 as a motor lodge with a whole lot more panache...
...most of the Madonna Inn as it stands now dates back to the late 1960s.
A fire had wiped out most of the accommodations in 1966—and Madonna, having made his fortune in construction, simply rebuilt (again, without the help of an architect).
Only after he replaced what was lost in the fire, he kept going.
The Madonna Inn became so popular that he continued to expand the guest quarters to encompass three separate buildings and a total of 110 rooms...
...in addition to the check-in/reservations office and "Round Room" and attached dining establishments (built circa 1960).
At the top of the hill (the lower eastern portion of Cerro San Luis Obispo, one of the
Nine Sisters
of the city), there's Building One—with its spiral staircases and storybook railings and flamingo pink golf carts that give just a teensy glimpse of the opulence that lies inside each of the uniquely deco-ed guest rooms, each with their own theme (chosen by Phyllis).
Loosely based on the design of a Swiss chalet, the Madonna Inn is a kitschy roadside attraction made of local rock during the day.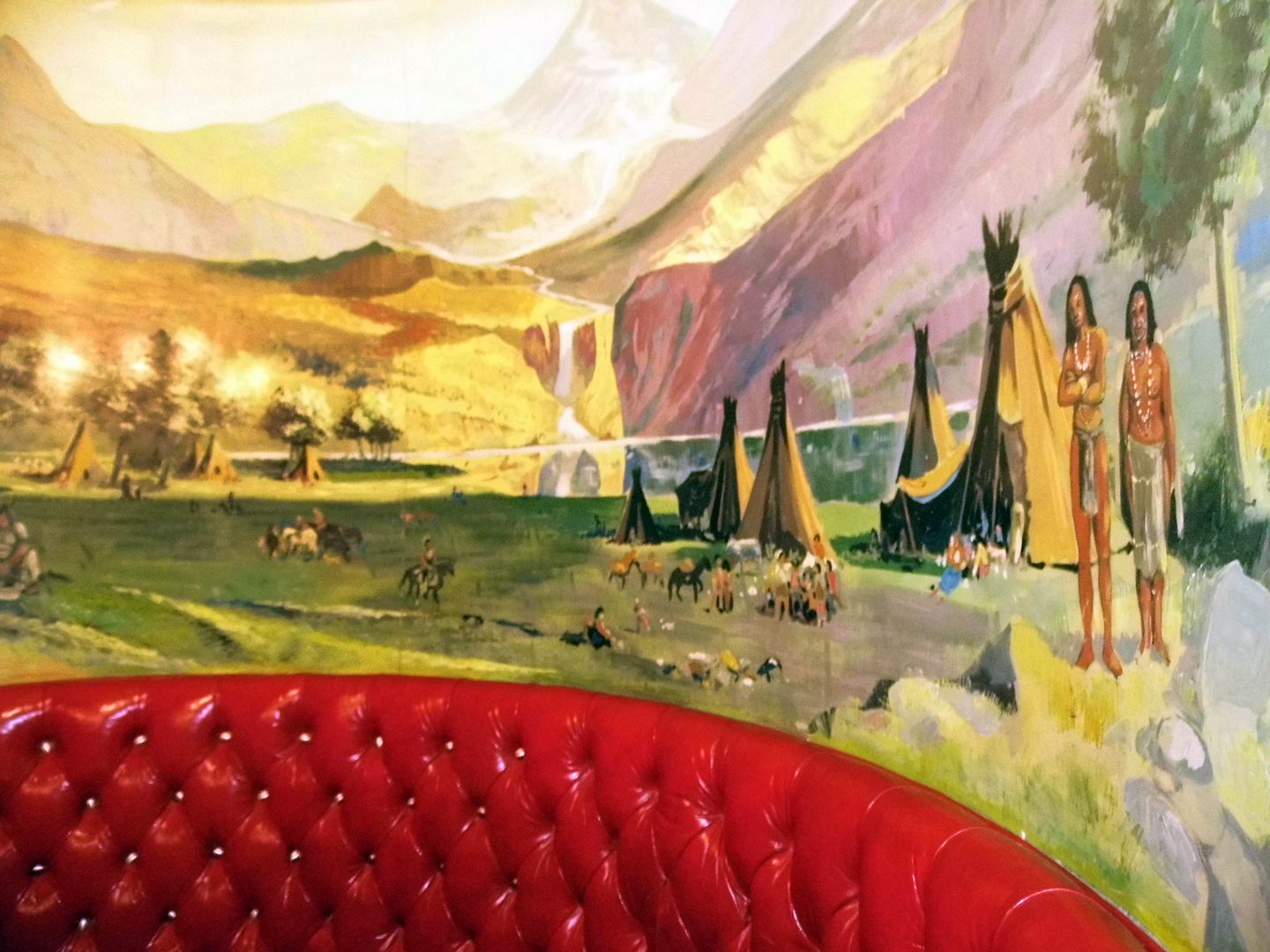 It features a renowned bakery and breakfast and lunch spot, the Copper Cafe, where you can dine in a booth lined with painted murals depicting California history...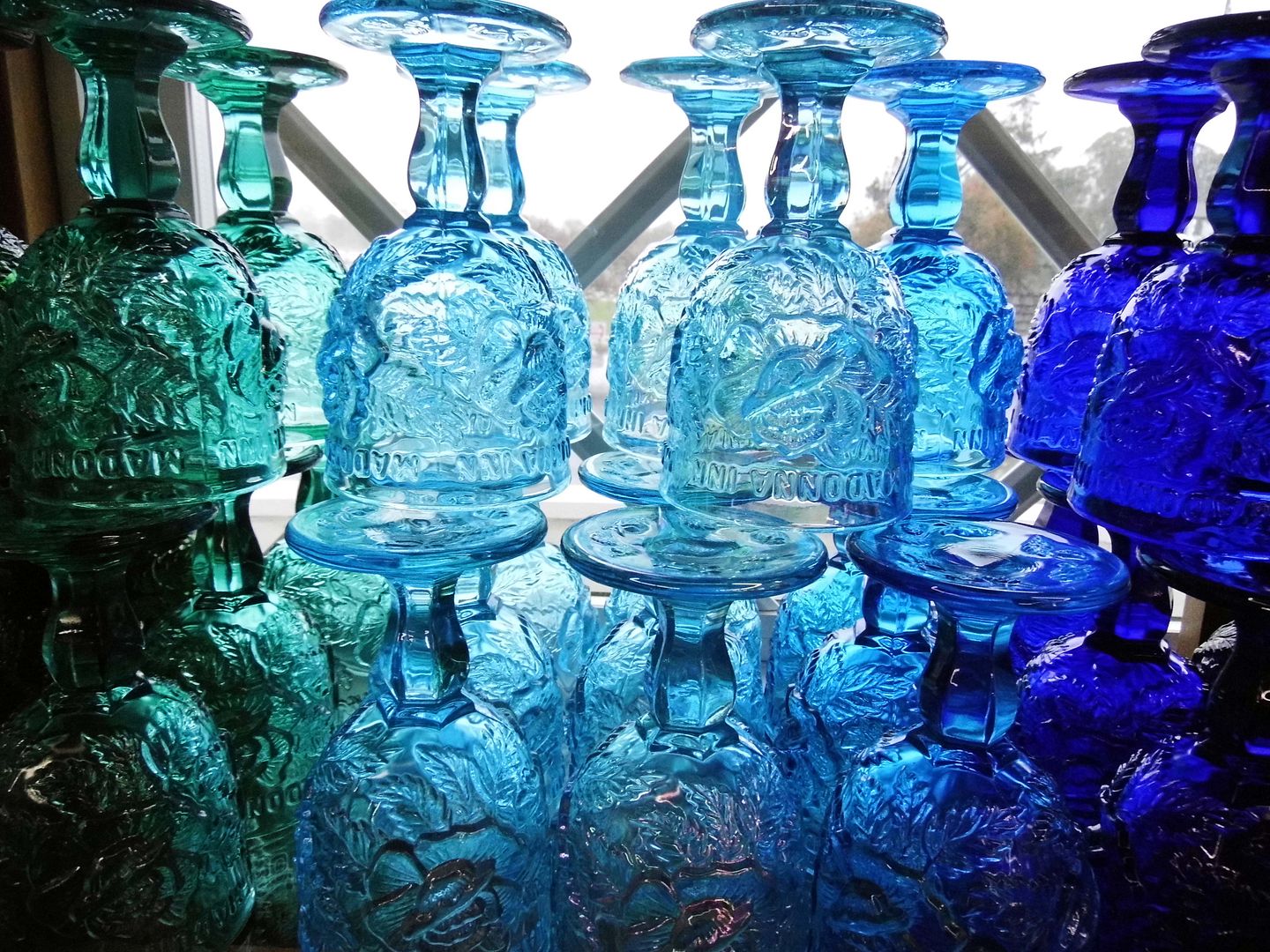 ...and drink out of glass goblets that come in every color of the rainbow (not just pink).
During daylight is the best time to admire the custom leaded glass windows that enclose the dancefloor, dining room, and lobby...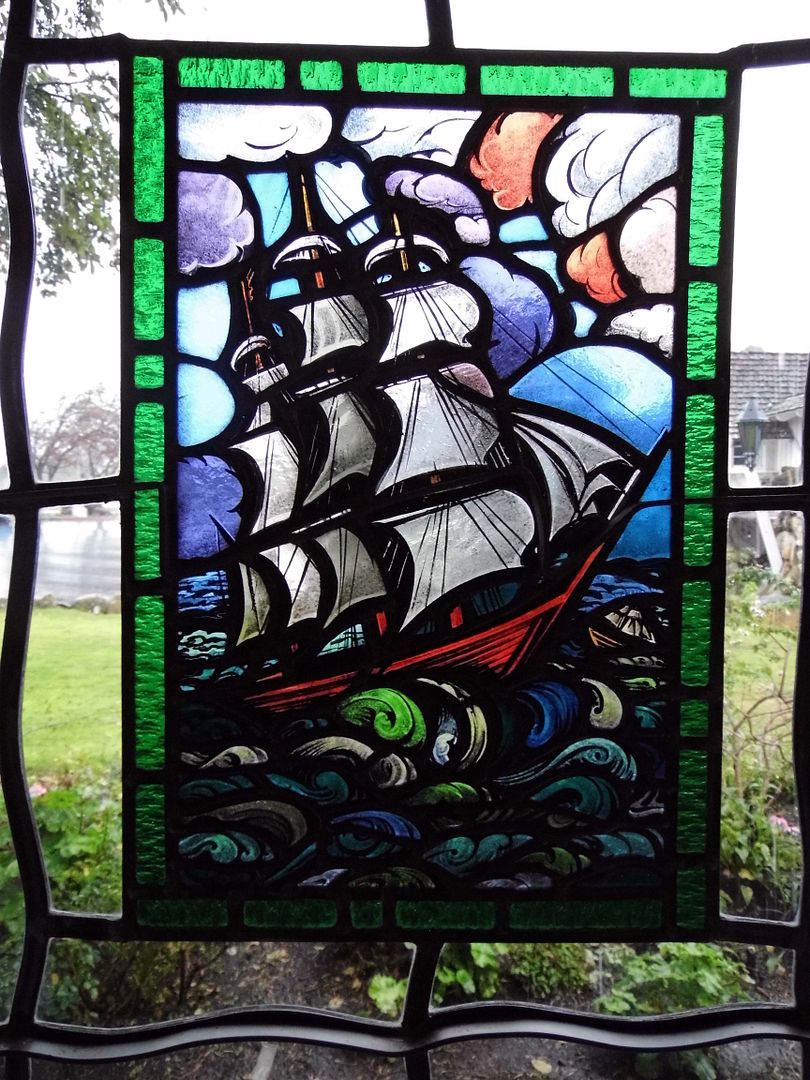 ...with more historical depictions.
But at night, The Madonna Inn simply sparkles. And it's quite the destination even if you're not
spending
the night.
The lobby is adorned with a gleaming bronze bust of Alex Madonna, of course...
...as well as seraphim...
...and cherubim.
One such cherub beckons you to approach a staircase heading downstairs...
...past the painted portraits of Alex and Phyllis Madonna...
...for a tasting of some local Central Coast wines.
More of these little baby angels point the way upstairs along a white marble balustrade to the gift shop, where you can splurge on various pink wares (including goblets).
It's all angels, wine, and roses at the Madonna Inn.
At the Silver Bar Cocktail Lounge, you can order any number of pink cocktails—from the Daisy Mae (kind of a tequila sunrise, with house-made raspberry syrup) and the Flora Dora (a raspberry gin mule) to the Raspberry Gimlet (
above
).
Perched upon a pink leather stool, above a red carpet festooned with pink roses...
...you can admire the work of Bavarian wood carver
Alexander Zeller
, one of the many artisans hired to provide custom woodworking for the Madonna Inn.
In the outrageous Gold Rush Steakhouse...
...you can dine in a hot pink booth under the branches of a gold tree that stands more than 16 feet tall and nearly 30 feet wide...
...as you sip a
quartino
of pink wine...
...and, on a Saturday night, listen to the swinging stylings of The Rose Garden band.
When they're busting out big band classics like "Sing, Sing, Sing" or "In the Mood"...
...it's hard not to get up and jump, jive, and wail yourself out there on the dancefloor, even if you don't know exactly the right moves, and even if you don't feel like dancing with a partner.
If you leave at night rather than staying in the Safari Room, Austrian Suite, or the room with a carousel horse suspended from the ceiling, a neon stagecoach with a galloping team of horses will send you on your merry way to wherever you lay your head.
But if you can get a reservation early enough and can afford the nightly rate, it sure is a more complete experience to wake up and shower in one of those crazy rooms.
Related Posts:
Photo Essay: Low Visibility Hiking at Bishop's Peak
Photo Essay: An Inn for Presidents, Padres, and Patron Saints
Photo Essay: Haunted Accommodations In A Silver Mining Ghost Town