I have a particular interest in what brings people to California—and what makes them stay here. That's led me to exploring gold mining history as well as the western migration of Midwestern industrialists.
And that's what initially interested me in Kimberly Crest House and Gardens.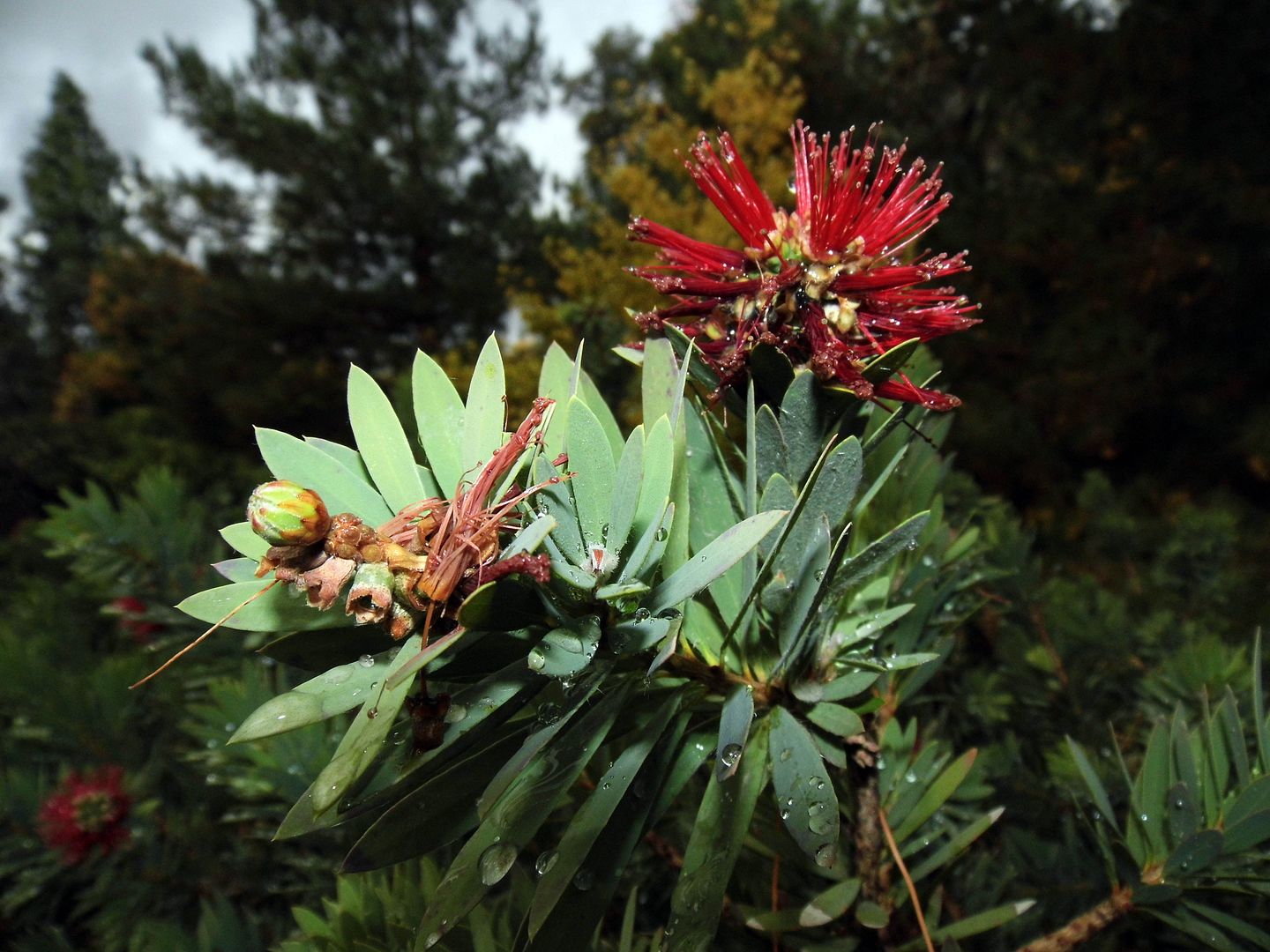 Its namesake is John Alfred (J.A.) Kimberly, one of the four founding members of the Kimberly-Clark Paper Company (e.g. brands like Kleenex, Kotex).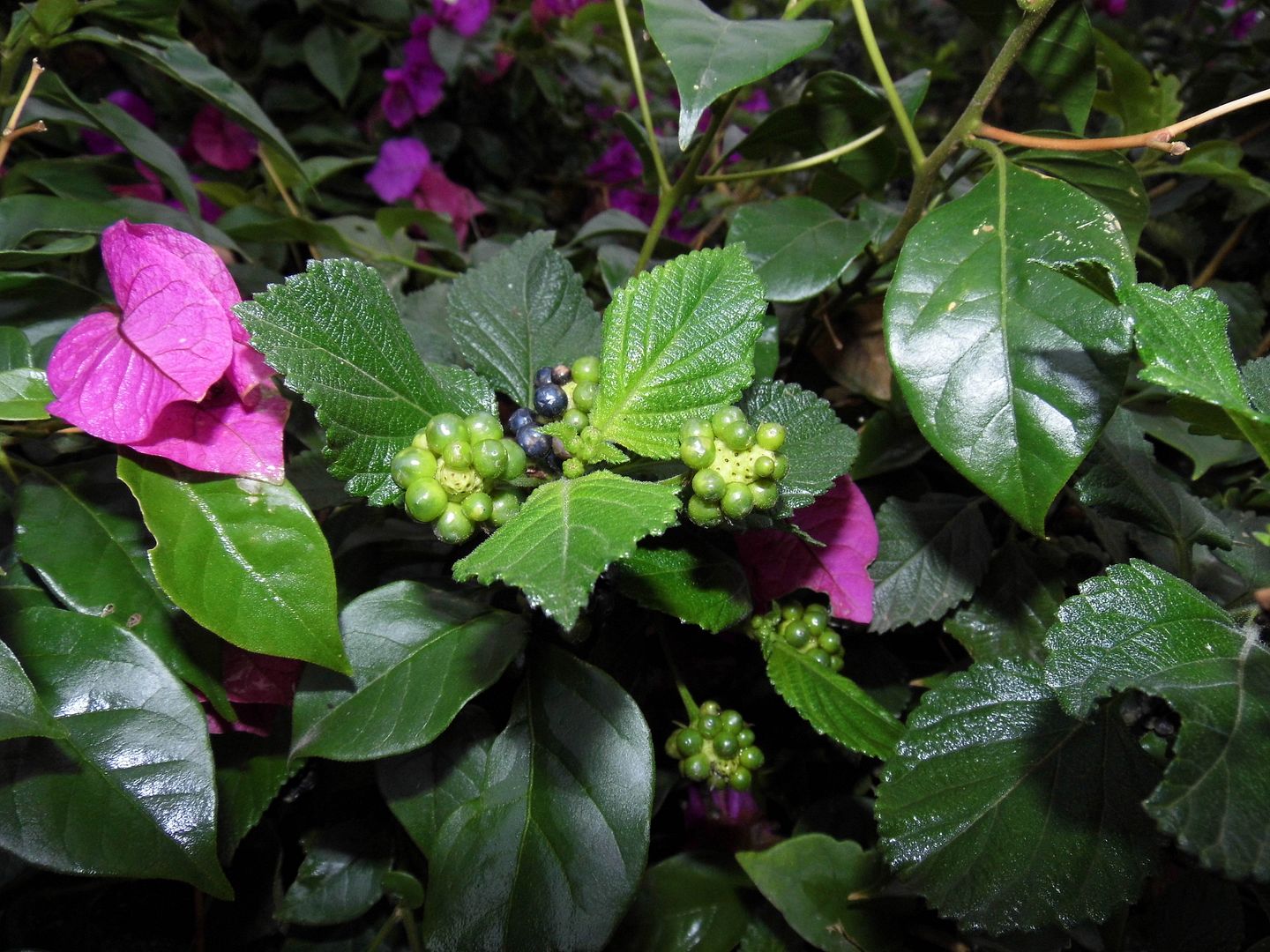 The paper magnate was born in Upstate New York—though a little farther east of where I did, outside Albany, in Troy.
He moved to Wisconsin with his family when he was just 8 years old.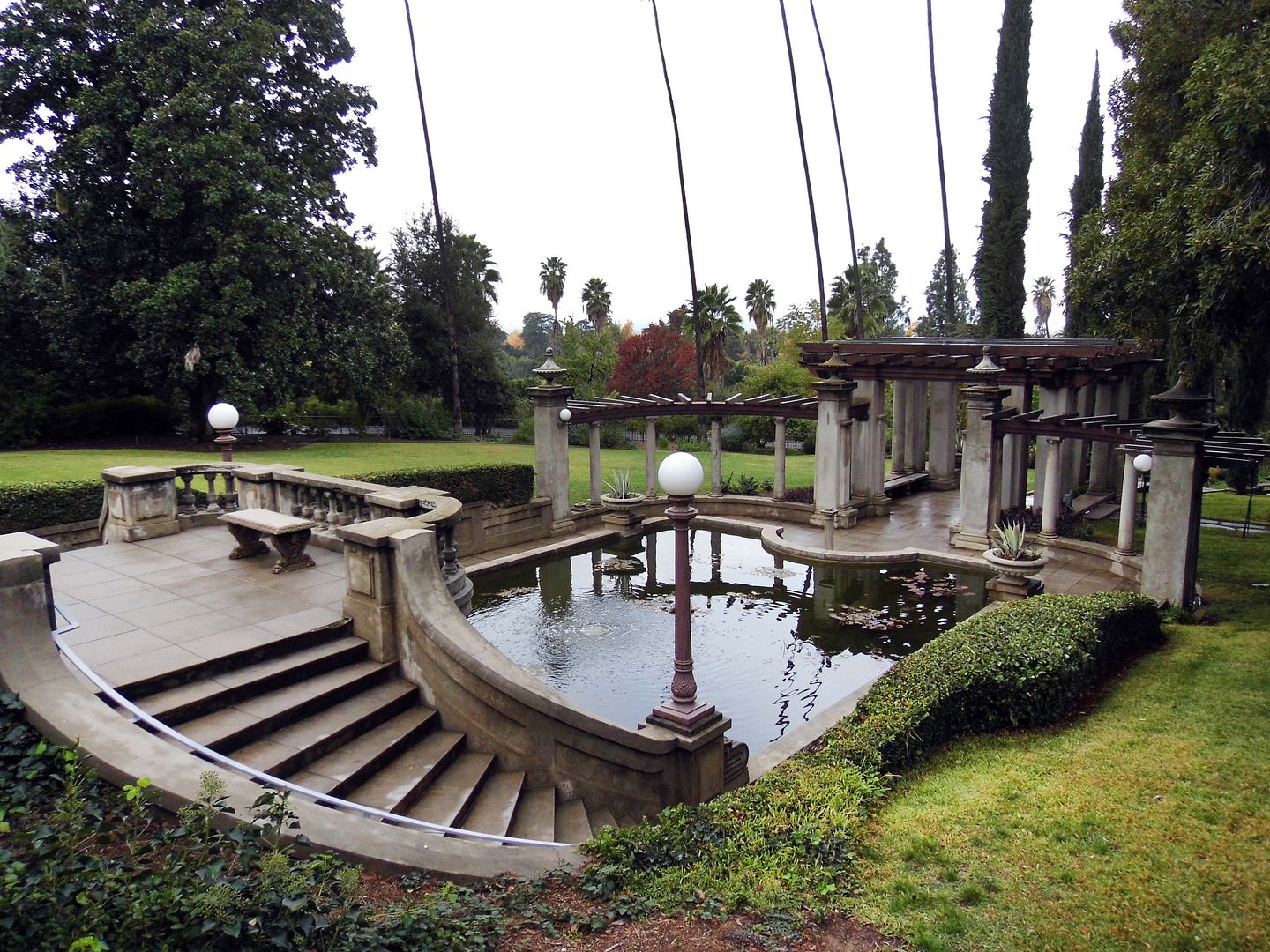 Seeking refuge from those harsh Midwestern winters, J.A. and his wife Helen retired to Redlands in 1905—to a home built in 1897 by fellow Upstate New Yorker, the widow Cornelia Hill.
It's likely that they'd known each other back East. After all, Mrs. Hill had moved to California from the Hudson Valley, not far from the Kimberlys' Lake Mohonk Mountain House in New Paltz, New York.
Mrs. Hill's name may have fallen off of the historic site's nomenclature...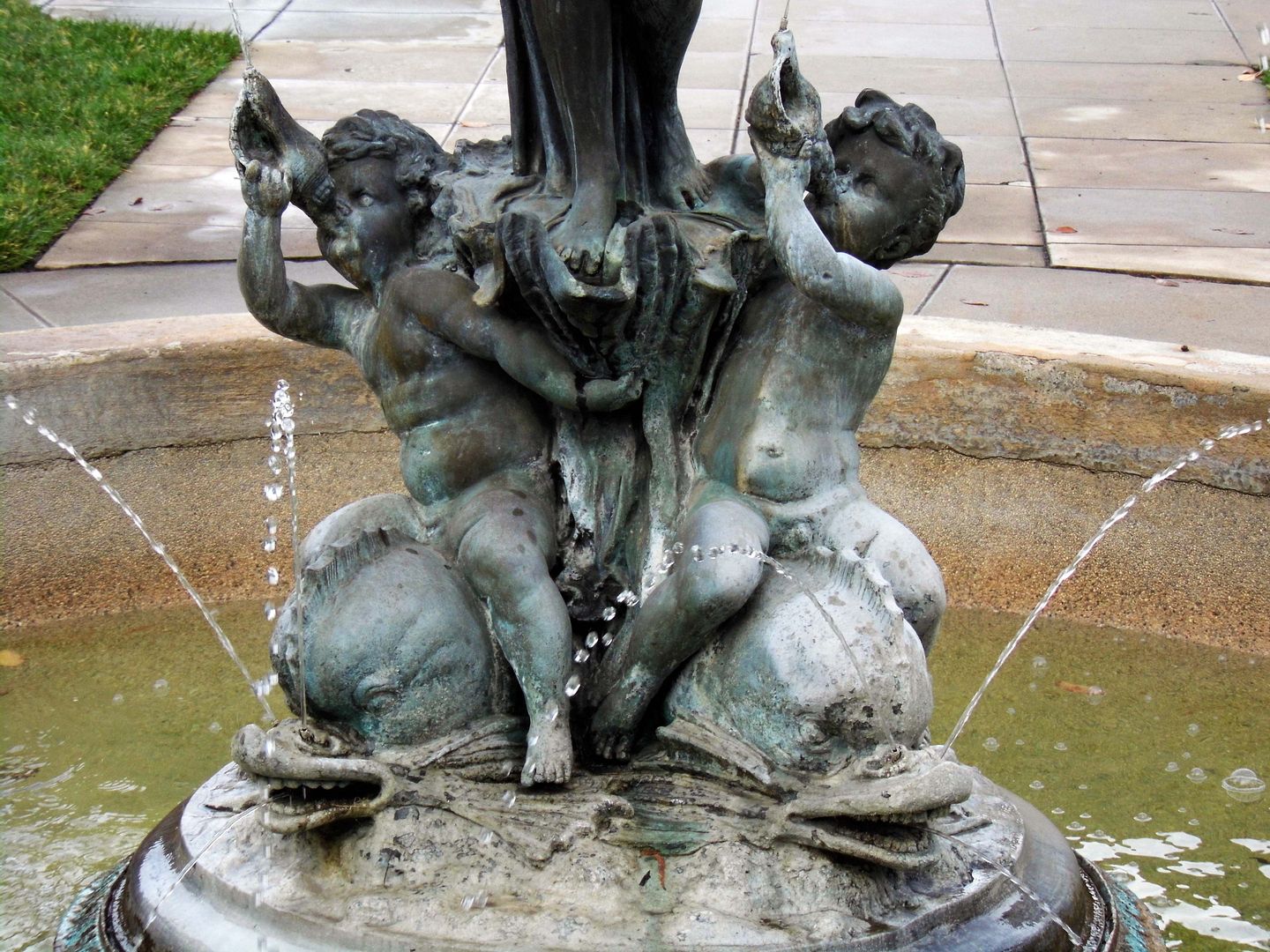 ... and the Kimberlys may have replaced her citrus groves with formal, Italian-style gardens (replete with Venus fountain, which Mrs. Kimberly found offensive but kept anyway)...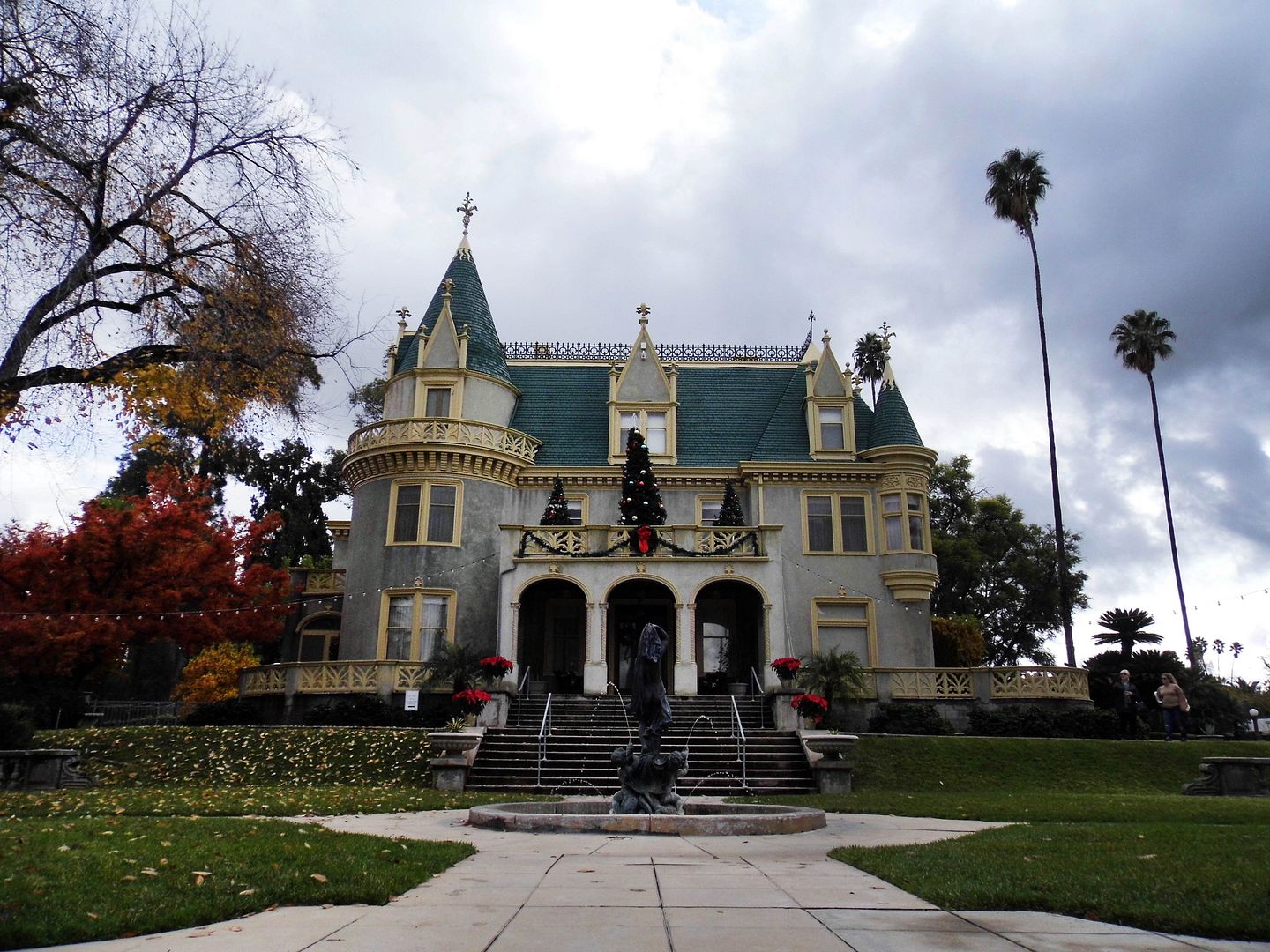 ... but the French chateau-style architecture, however, was all at the behest of Mrs. Hill.
Some might call Kimberly Crest "Châteauesque"—but its "twin," The Lane Mansion, which was built in Hollywood by the same architects 12 years later, is typically referred to simply as "Victorian."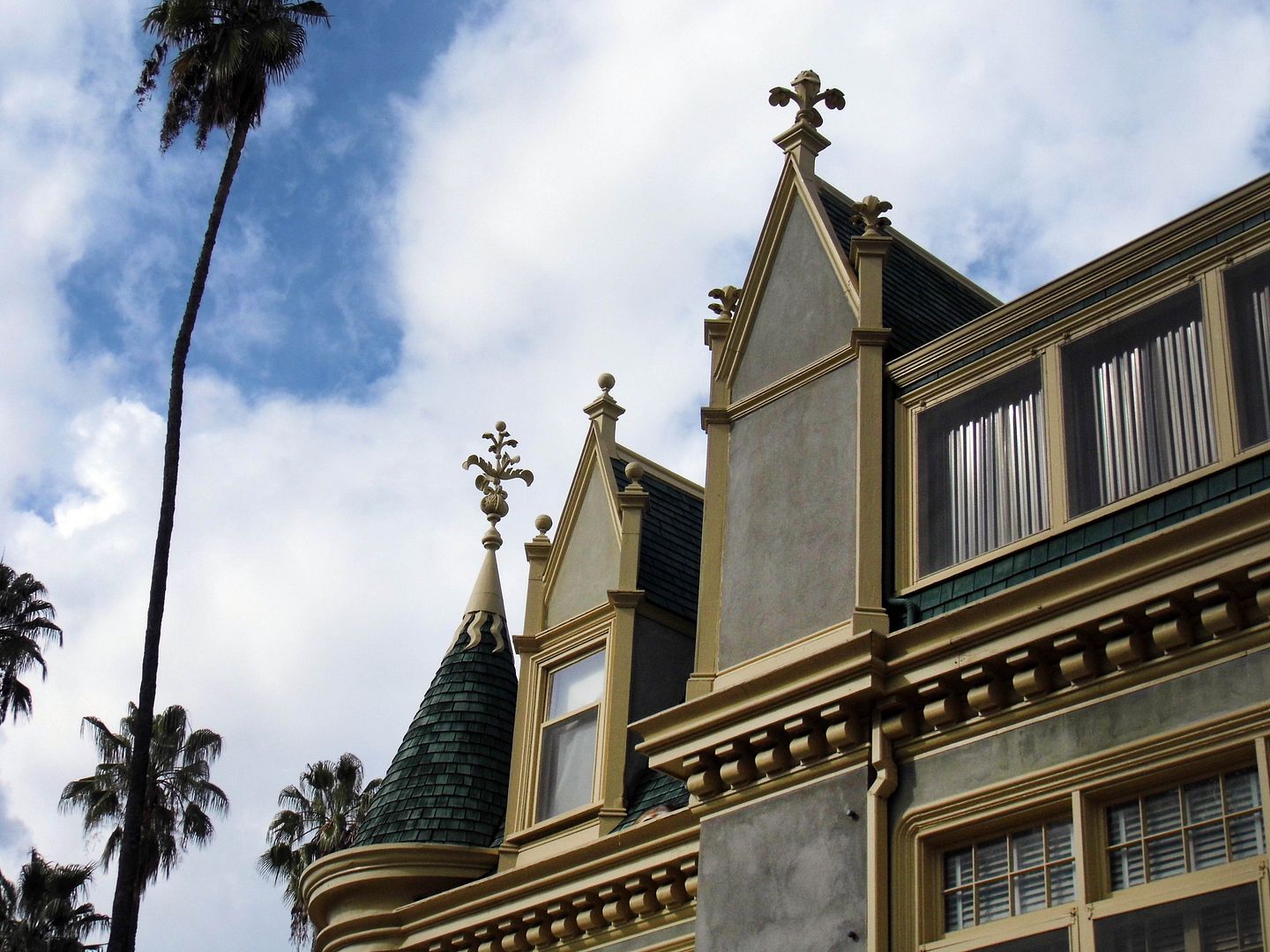 Then again, before becoming
The Magic Castle
, the Lane Mansion—or "Holly Chateau"—went through a lot of changes that expanded it beyond the original
petite
footprint of Kimberly Crest, though the original blueprints were nearly identical.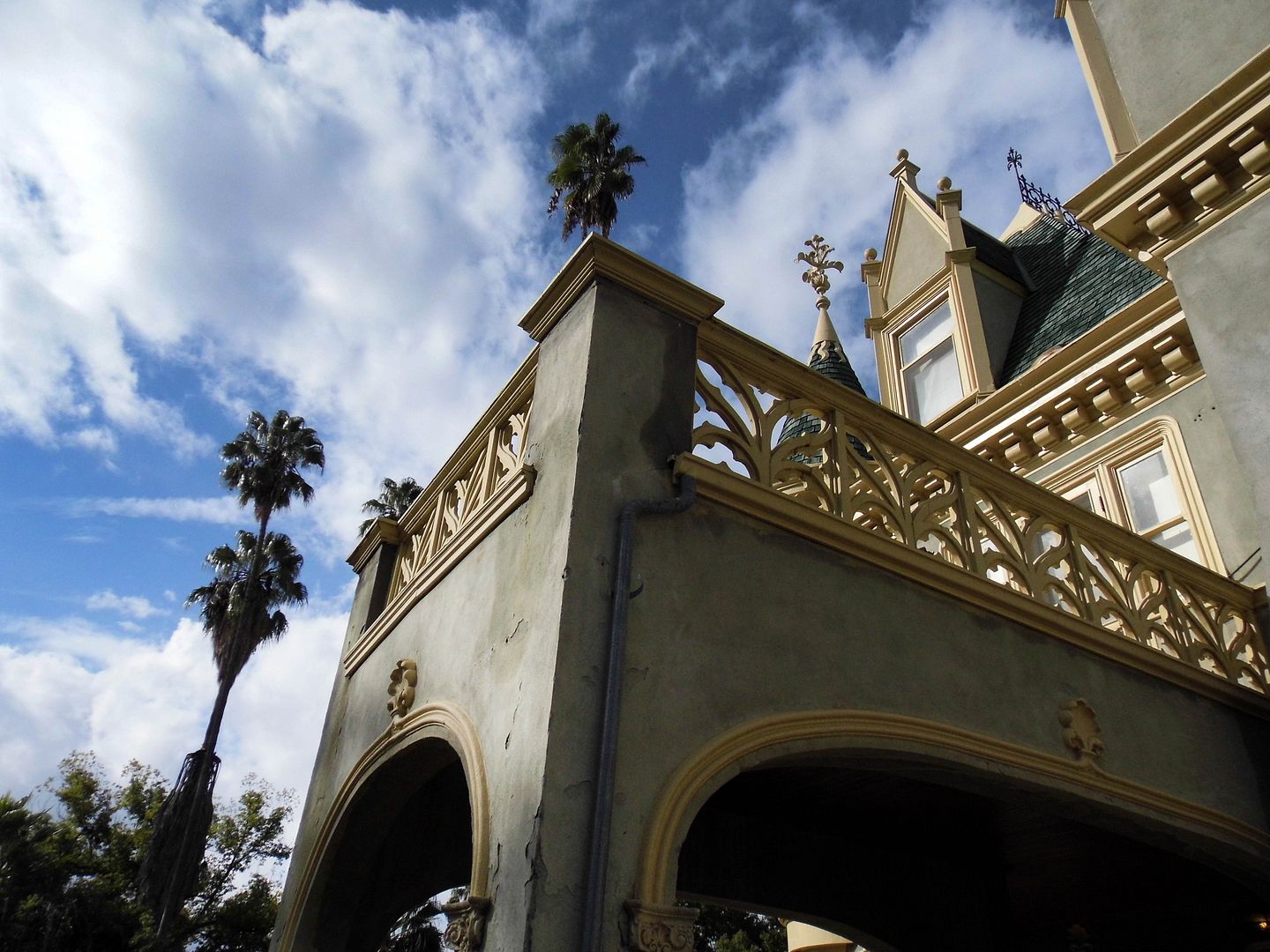 But when architects Oliver Perry Dennis and Lyman Farwell (of the LA partnership Dennis and Farwell) embarked on
this
chateau for Mrs. Hill, there was nothing else like it in Southern California—much less Redlands.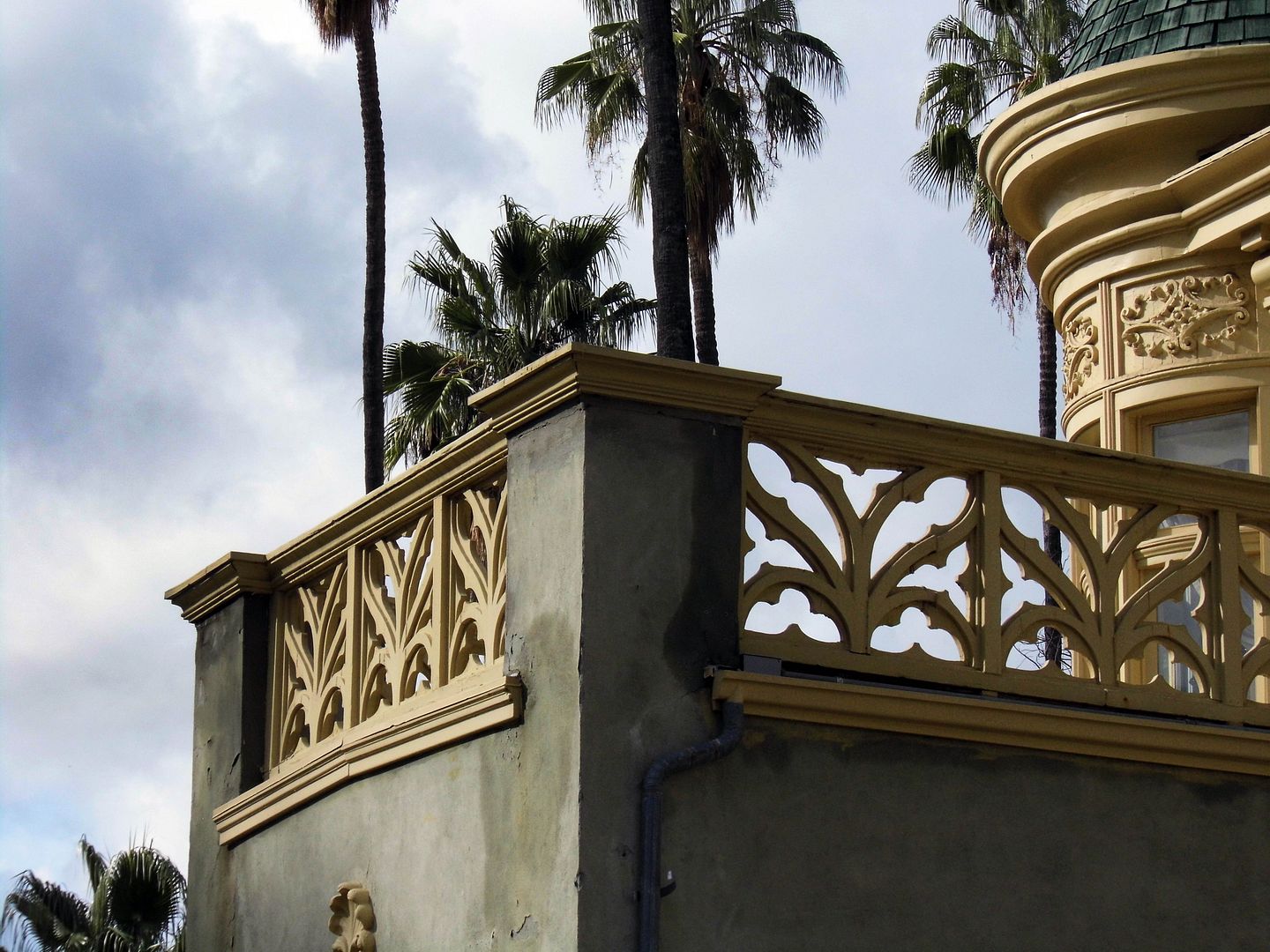 It's still a one-of-a-kind in Redlands, the city of which purchased the property from Mr. and Mrs. Kimberly's daughter, Mary Kimberly Shirk, who lived at the house until she died in 1979.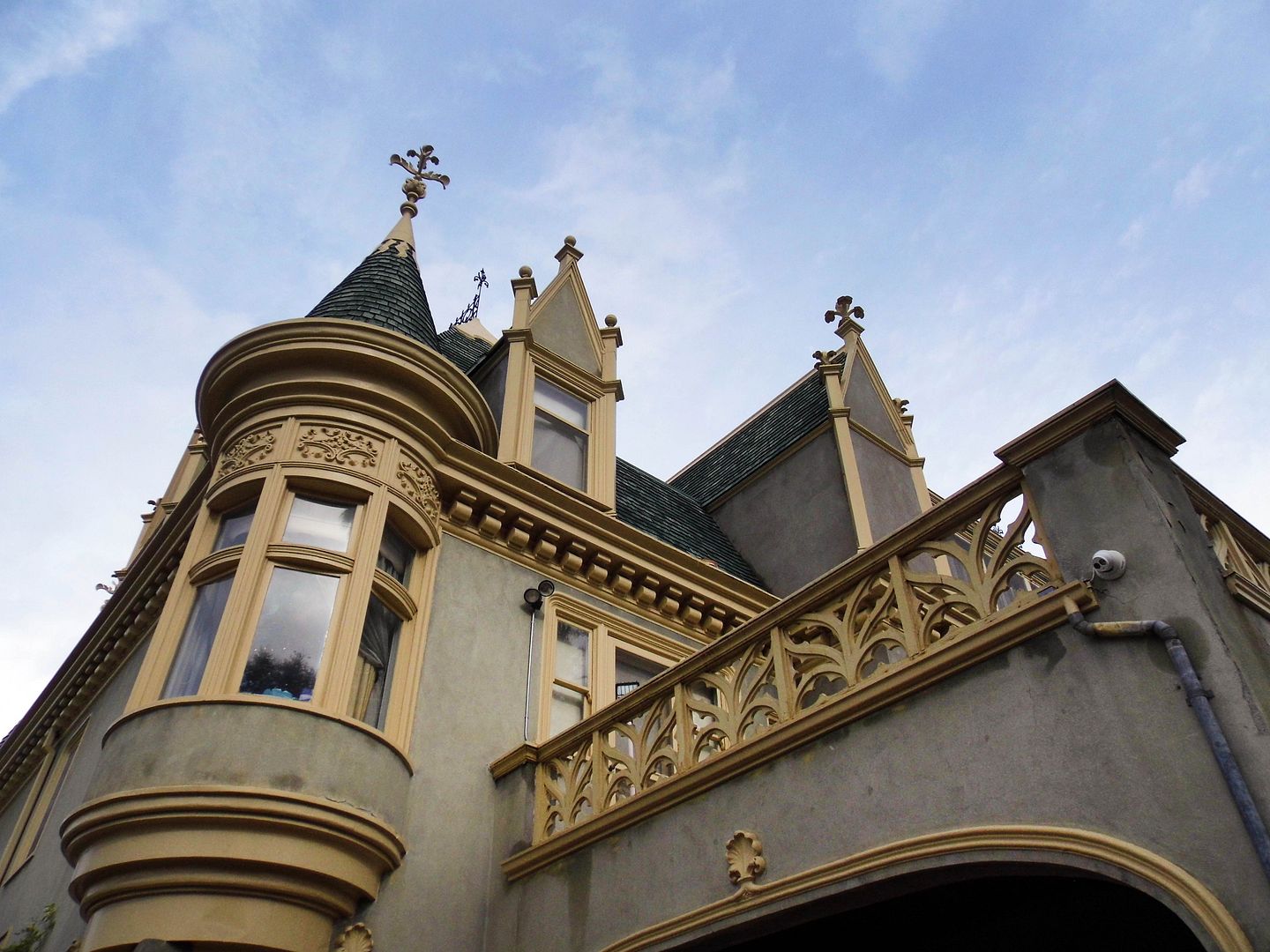 Kimberly Crest House and Gardens, located in the city-created Prospect Park, now belongs to the "people of Redlands"—supposedly in perpetuity.
The gardens and fountains actually face the
back
of the mansion, with the front being located by the
porte-cochère
. That's where you can also see the windows of the sun room/former sleeping porch by the roofline, and the elevator installed in the 1950s.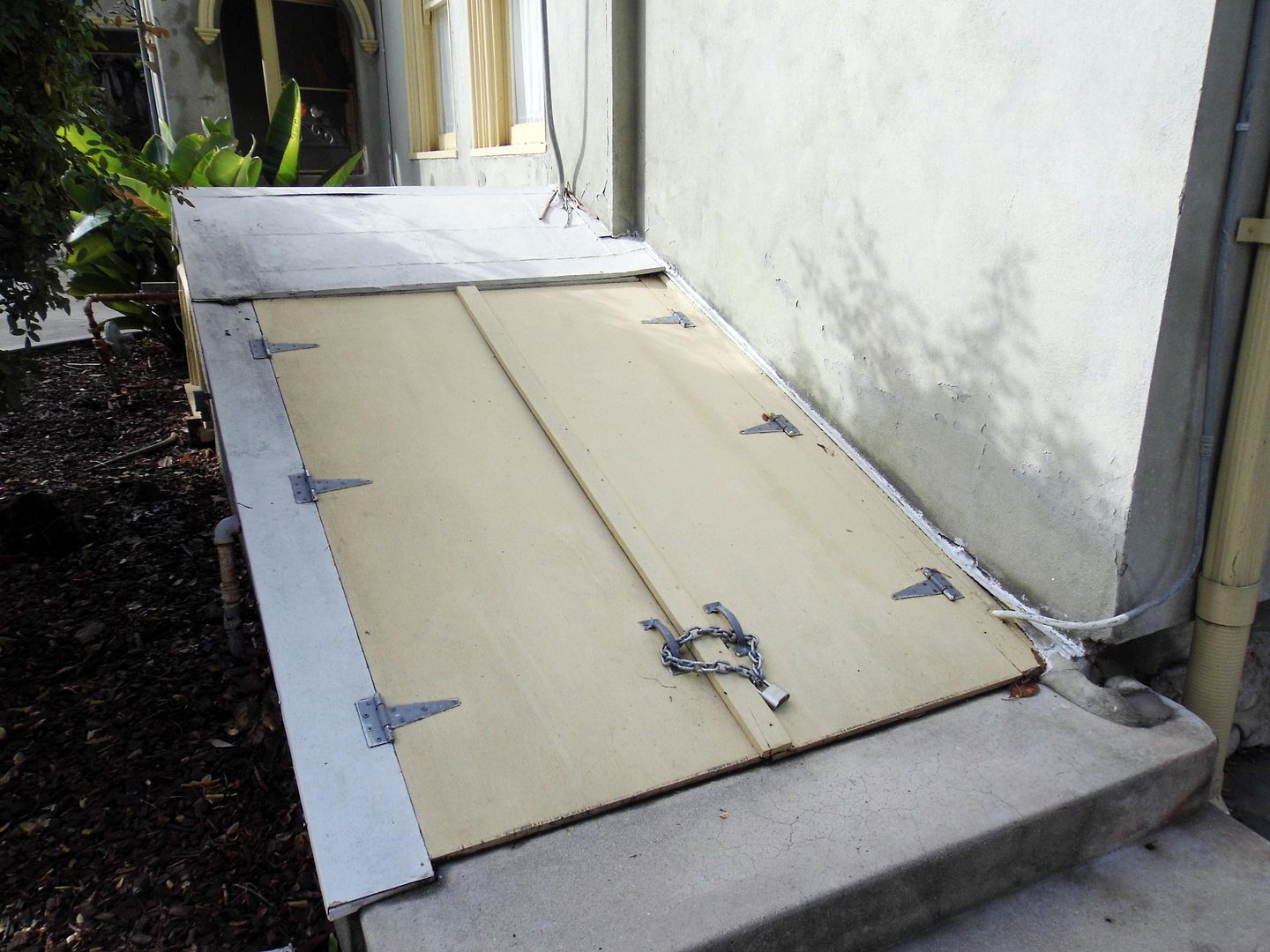 That's also where we climbed down into the basement—an unusual feature in Southern California (because, you know,
earthquakes
)—much of which is fairly original or at least very old, and currently used for storage.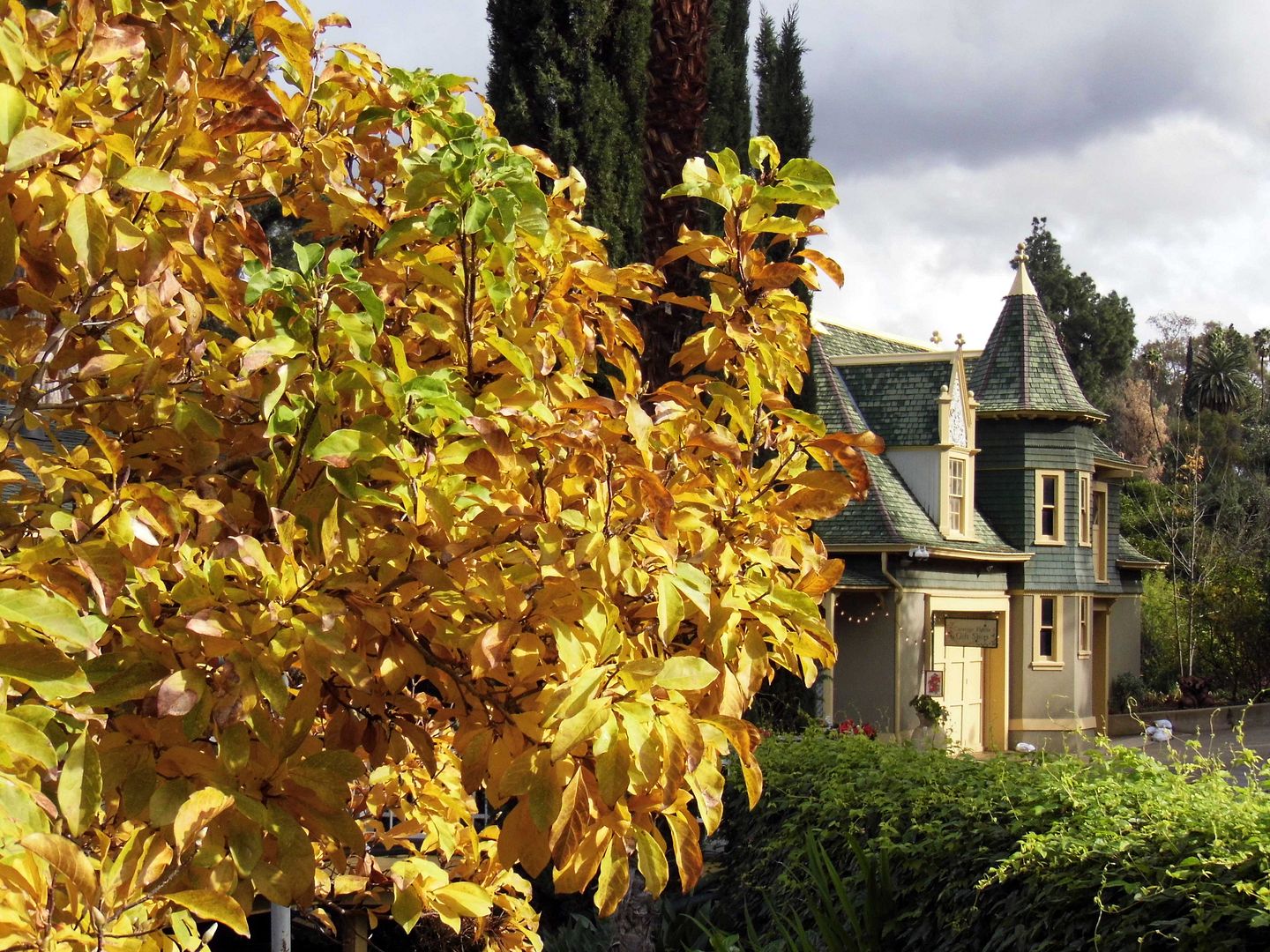 Unfortunately, like many other historic homes, photos are not allowed inside. Many of the items therein are original—including
Christmas
decorations—so it's well worth taking the tour.
Besides, it's really helpful to have a docent point out and explain some things you might miss on your own...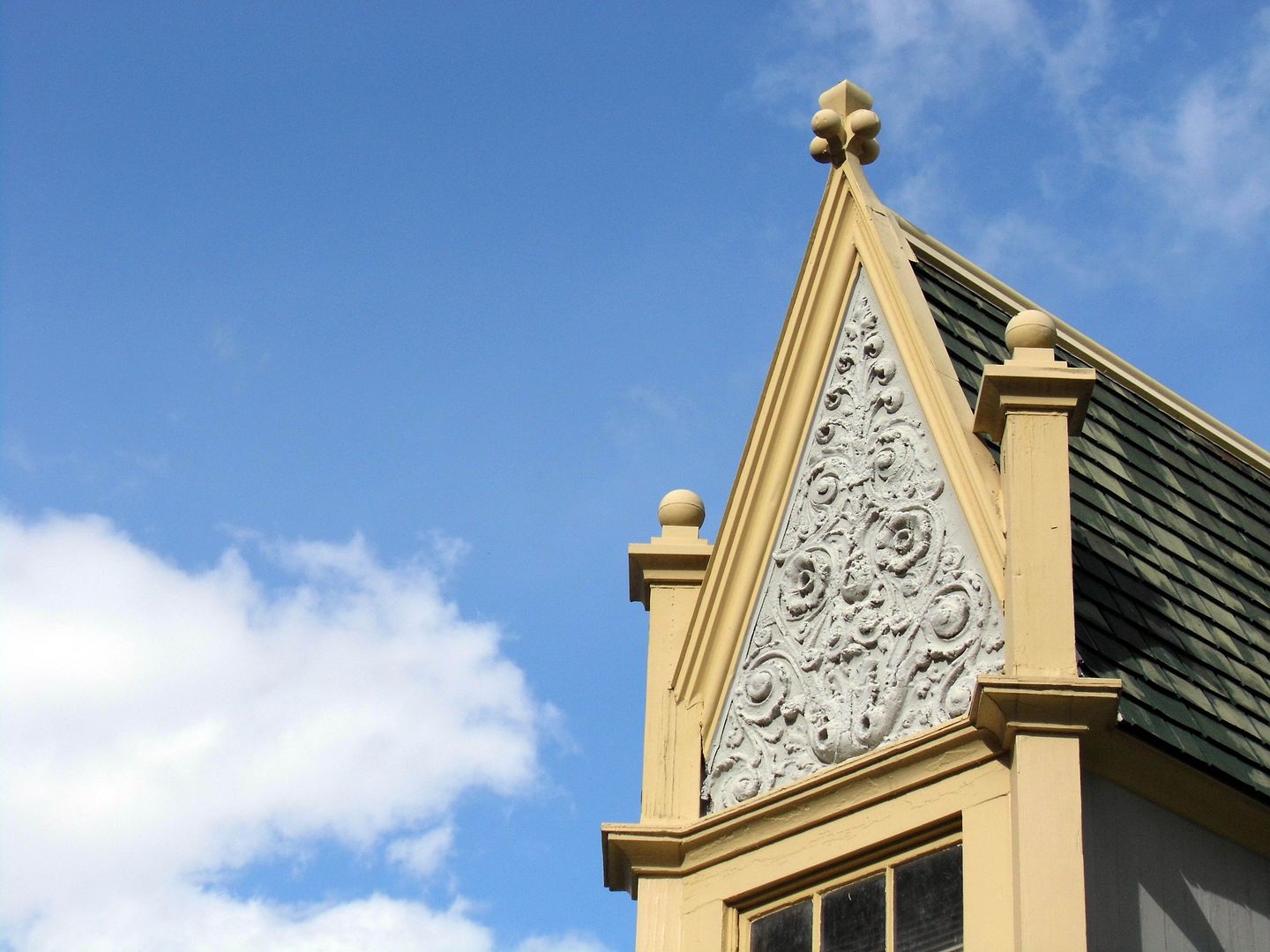 ...like how some of the ornamentation on the carriage house (which is meant to be a mini version of the mansion) is missing on the main house because it's never been restored/replaced...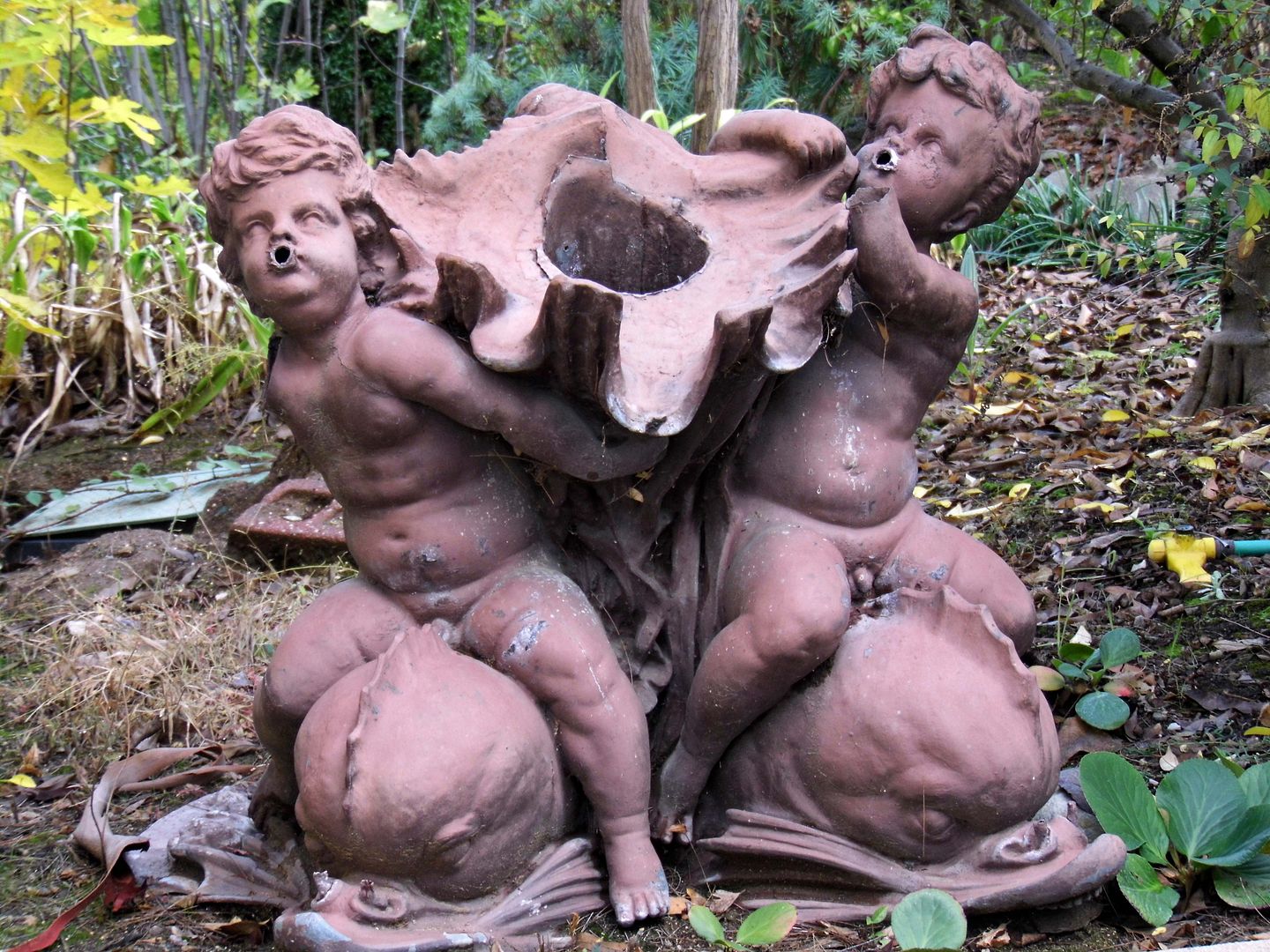 ...and how the original Venus fountain, made of cheaper materials than the current bronze iteration, got broken in half by a fallen tree and still sits in pieces by the carriage house.
If Kimberly Crest looks familiar beyond its similarity to The Magic Castle, it might be because it's featured in all the exterior shots of the music video for "Big Love" by Fleetwood Mac. (The interiors were shot on a soundstage.)
See video above
.
Related Posts:
A Magical Night Out in Hollywood
Photo Essay: The House of Chewing Gum and Roses
Photo Essay: A Mansion Built By A Chewing Gum Fortune But Saved By Lunch Meat
Photo Essay: Kellogg's Ranch, Upon His 158th Birthday
Photo Essay: The Gamble House, Pasadena (Updated for 2017)