For years, "Will Rogers" was just a name to me—of a beach, of a park, and of a
state park
.
I couldn't have told you the difference between Will Rogers and
Roy Rogers
if I'd tried.
But then almost three years ago, I joined
The Los Angeles Breakfast Club
—of which Will Rogers was a member (and a "Rooster")—and I began to get acquainted with his reputation as a humorist.
The club was founded in 1925—just 10 years before Will Rogers will tragically die in a plane crash.
And other than at the clubhouse in
Griffith Park
, the legendary writer and actor spent the last few years of his life at the ranch that would become Will Rogers State Historic Park in 1944, when his widow Betty donated it to the State of California.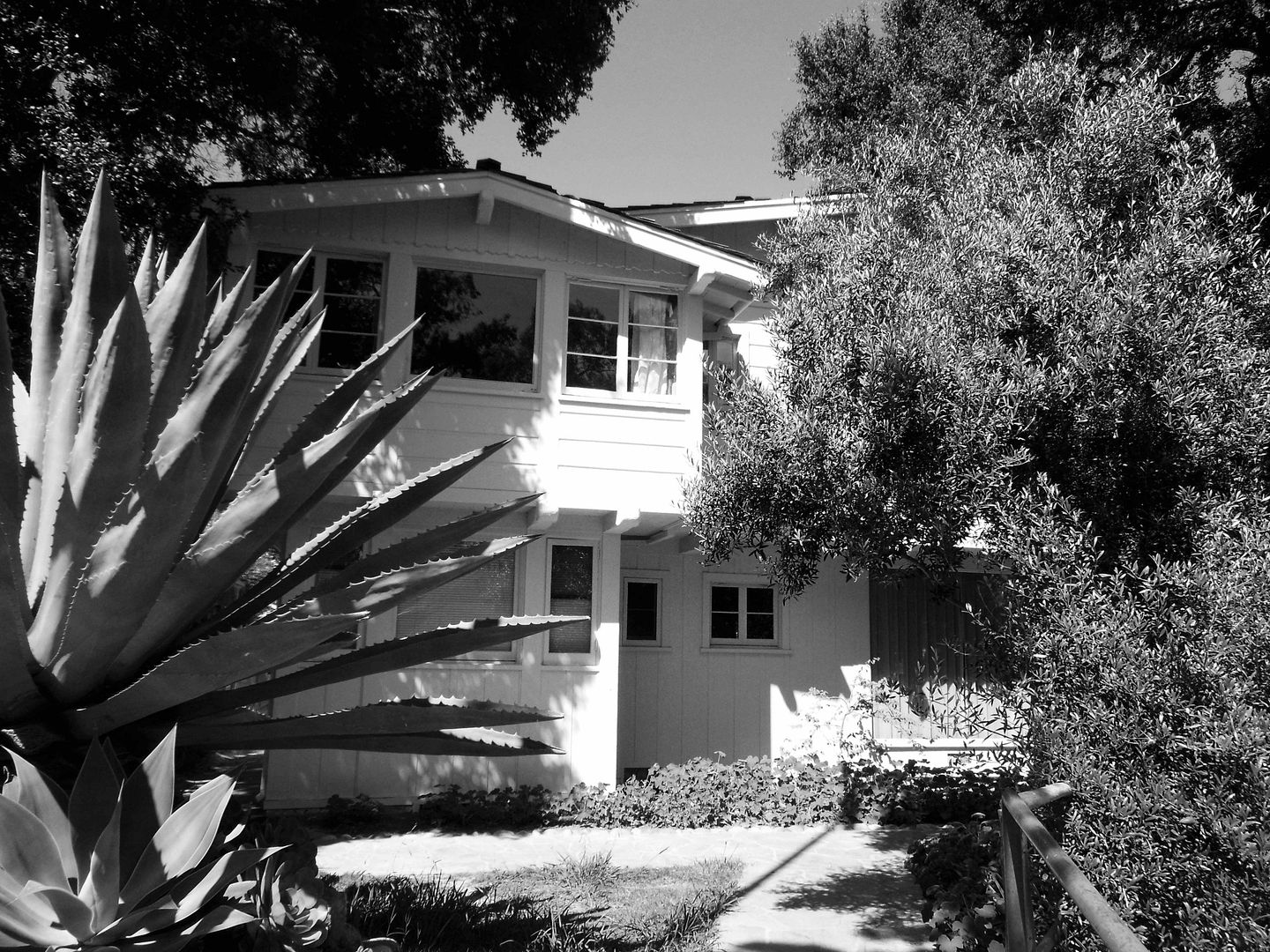 The land above Sunset Boulevard was a whole lot of nothing when Will purchased his first 200 acres in 1922...
...but by 1930, the ranch house was ready for him to bring his wife and three of their four kids from Beverly Hills out to the California Riviera, what would become Pacific Palisades, on the former
Rancho Boca de Santa Monica
.
Between 1930 and 1935, the Rogers family worked on expanding the ranch house for the multitudes of guests they had coming to stay with them.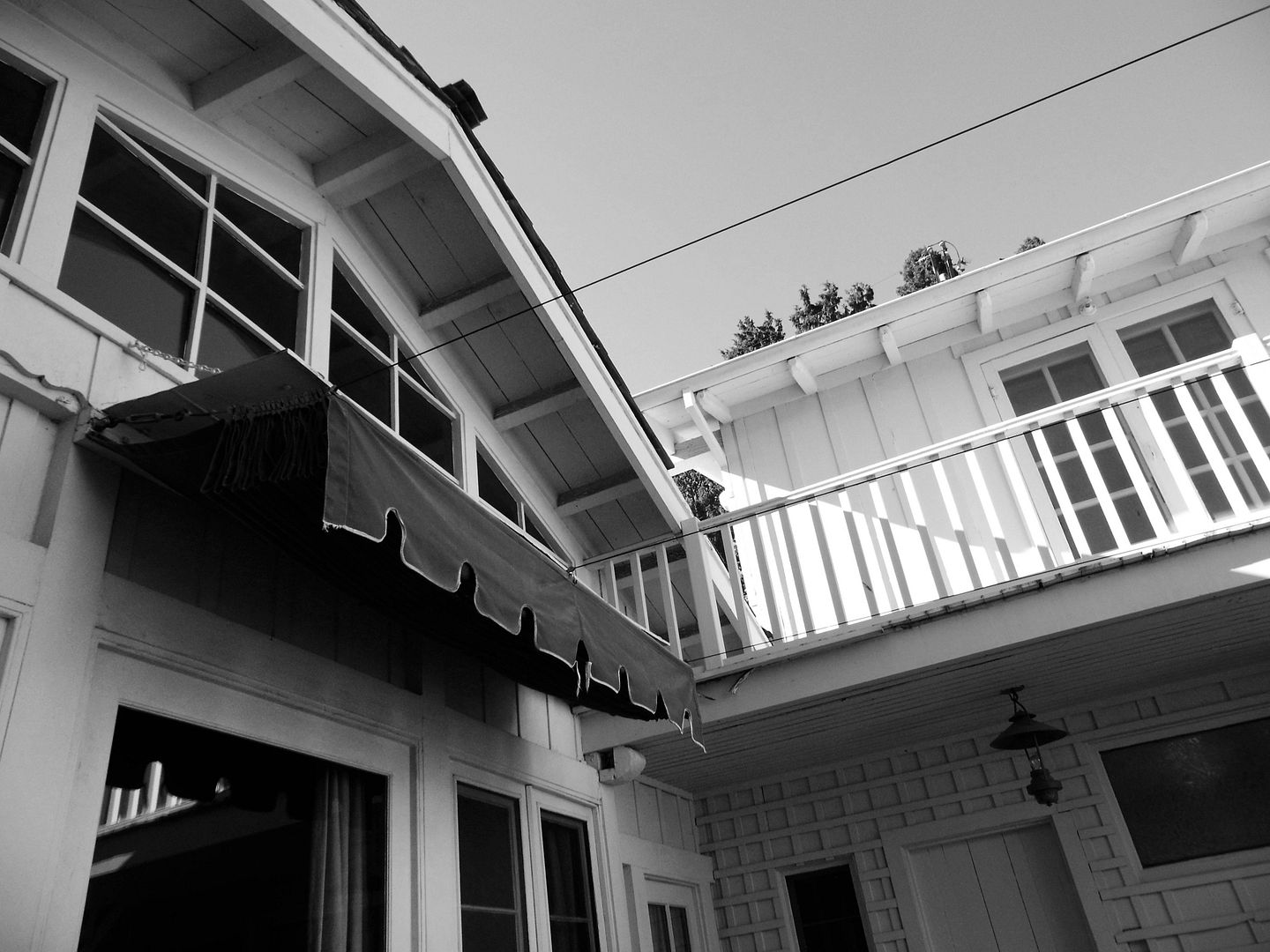 Will may have considered himself just a simple "cowboy philosopher," but those house expansions turned a board-and-batten cabin into a 31-room estate—with no fewer than 11 bathrooms and seven fireplaces.
Still, it was comfortable enough for the Hollywood elite to escape there—as did the Lindbergh family after the infamous kidnapping of their 20-month-old baby in 1932.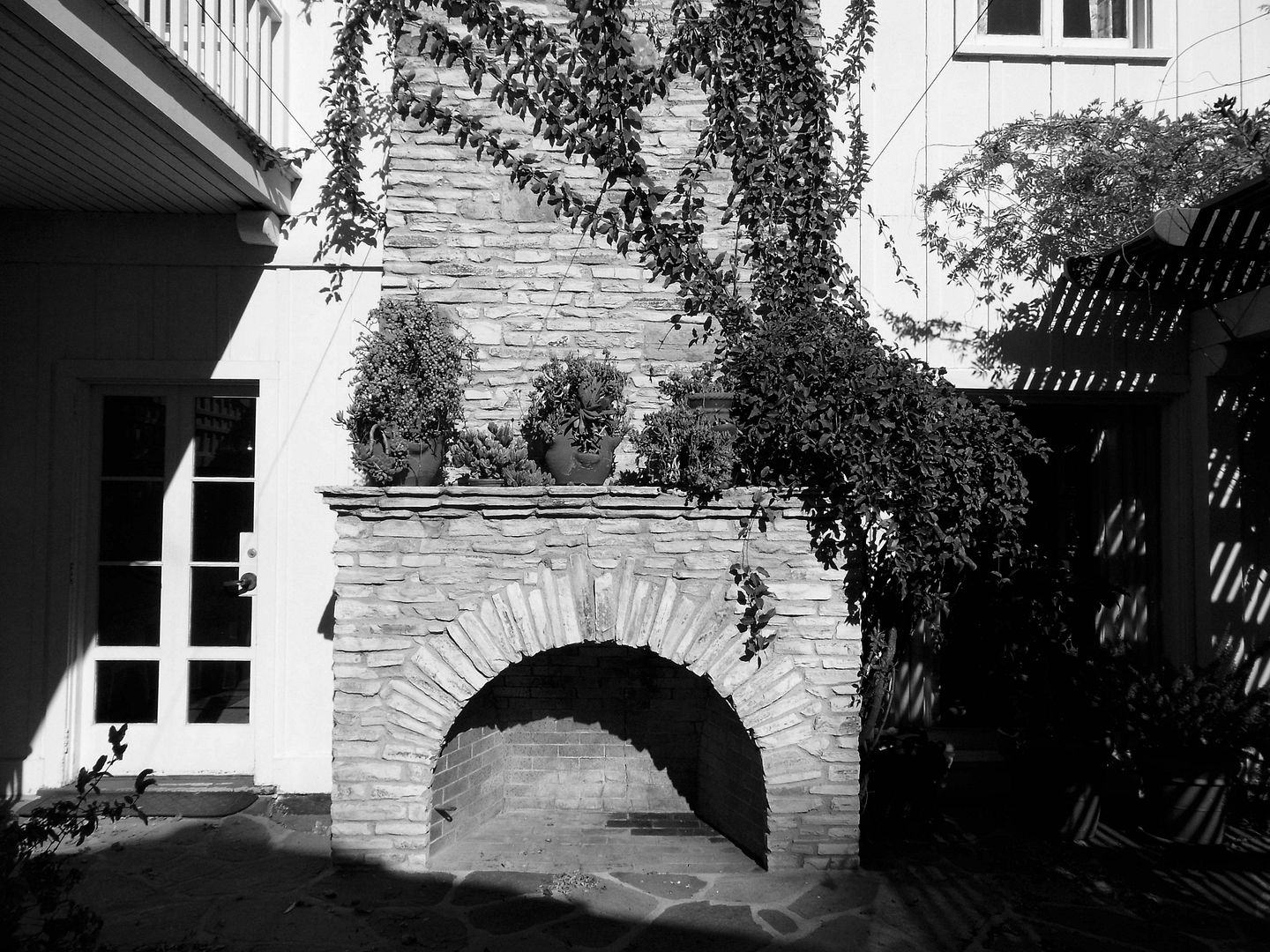 No photos of the house interior are allowed, probably because it contains one of the largest collections of Western art in the state park system (and they'd like to keep it that way).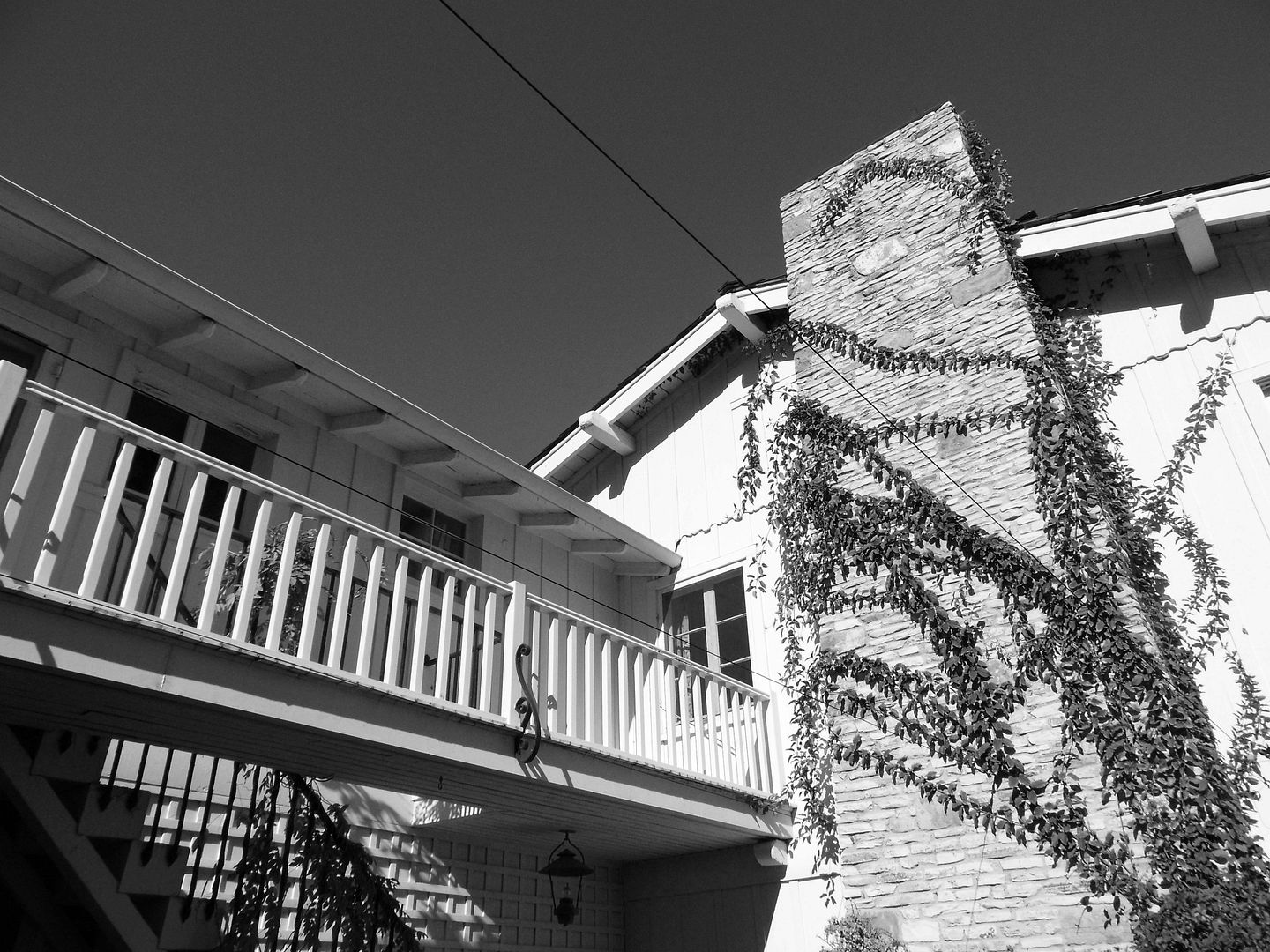 Much of the entertaining occurred outside, like on the flagstone patio by the outdoor fireplace...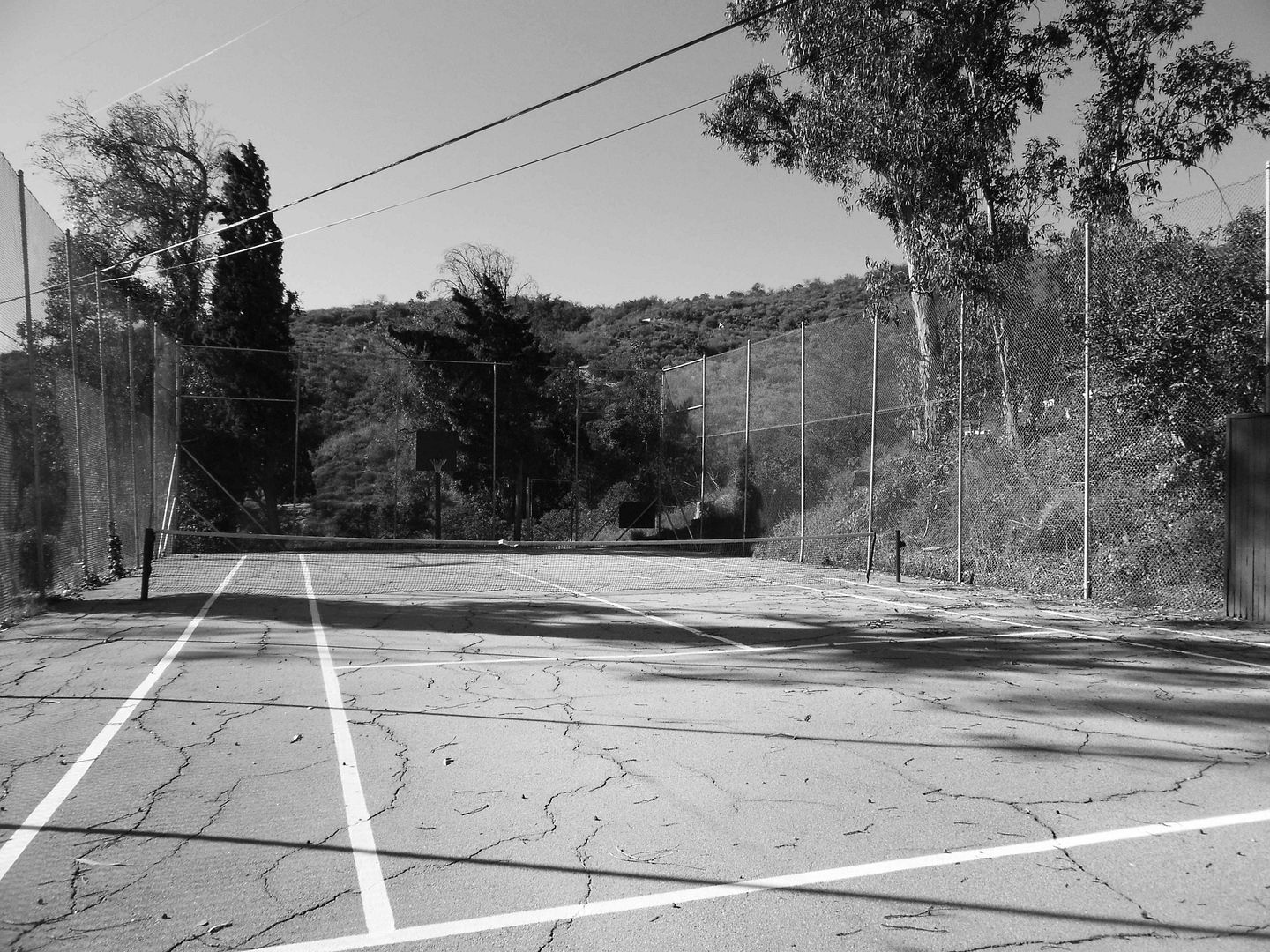 ...or maybe on the abandoned tennis court, too.
Guests were welcome to take full advantage of the estate's equestrian ranch, with its roping arena and riding trails.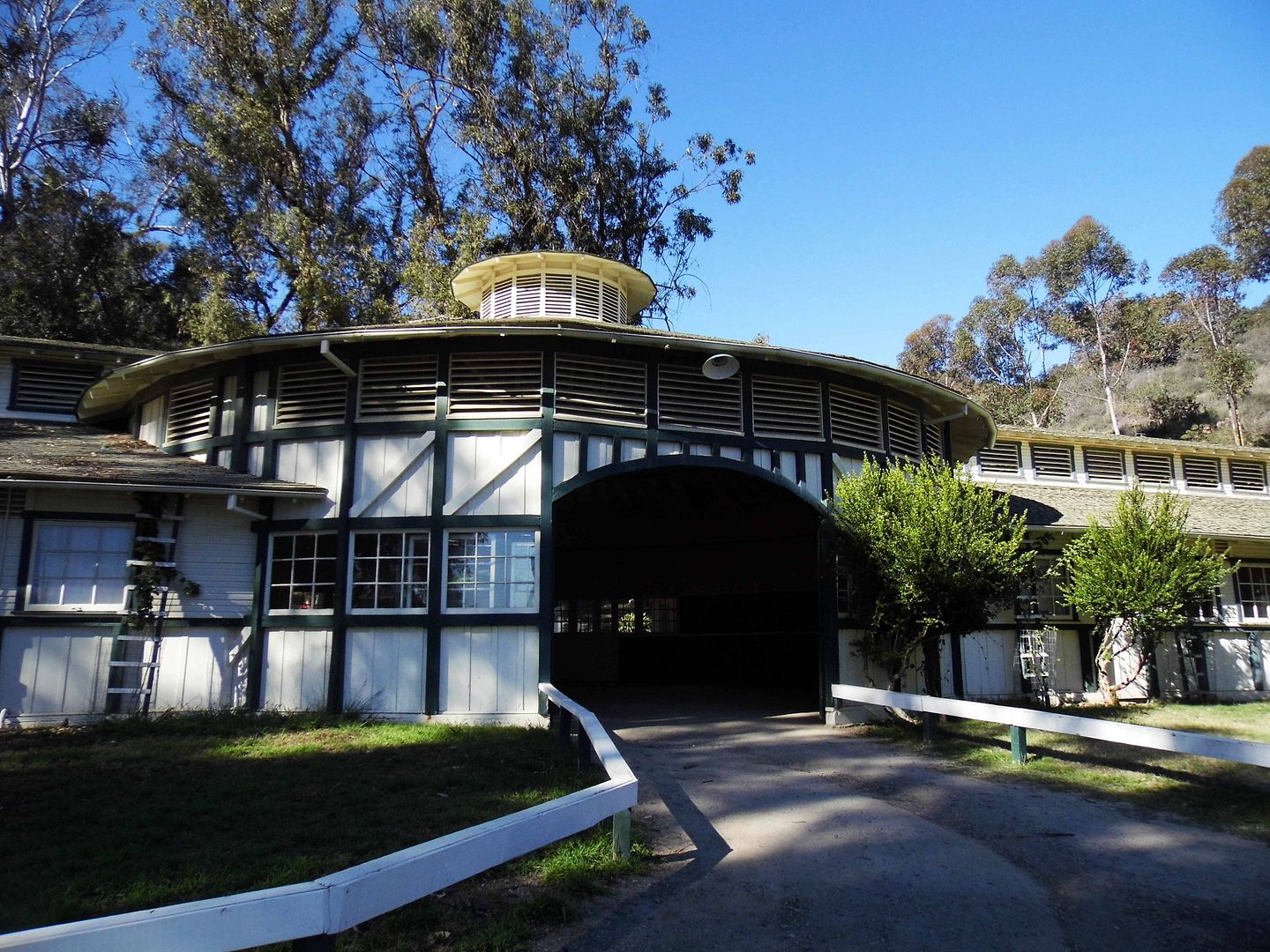 Today, one of the landmark structures of the park is the barn and stables, built in 1929.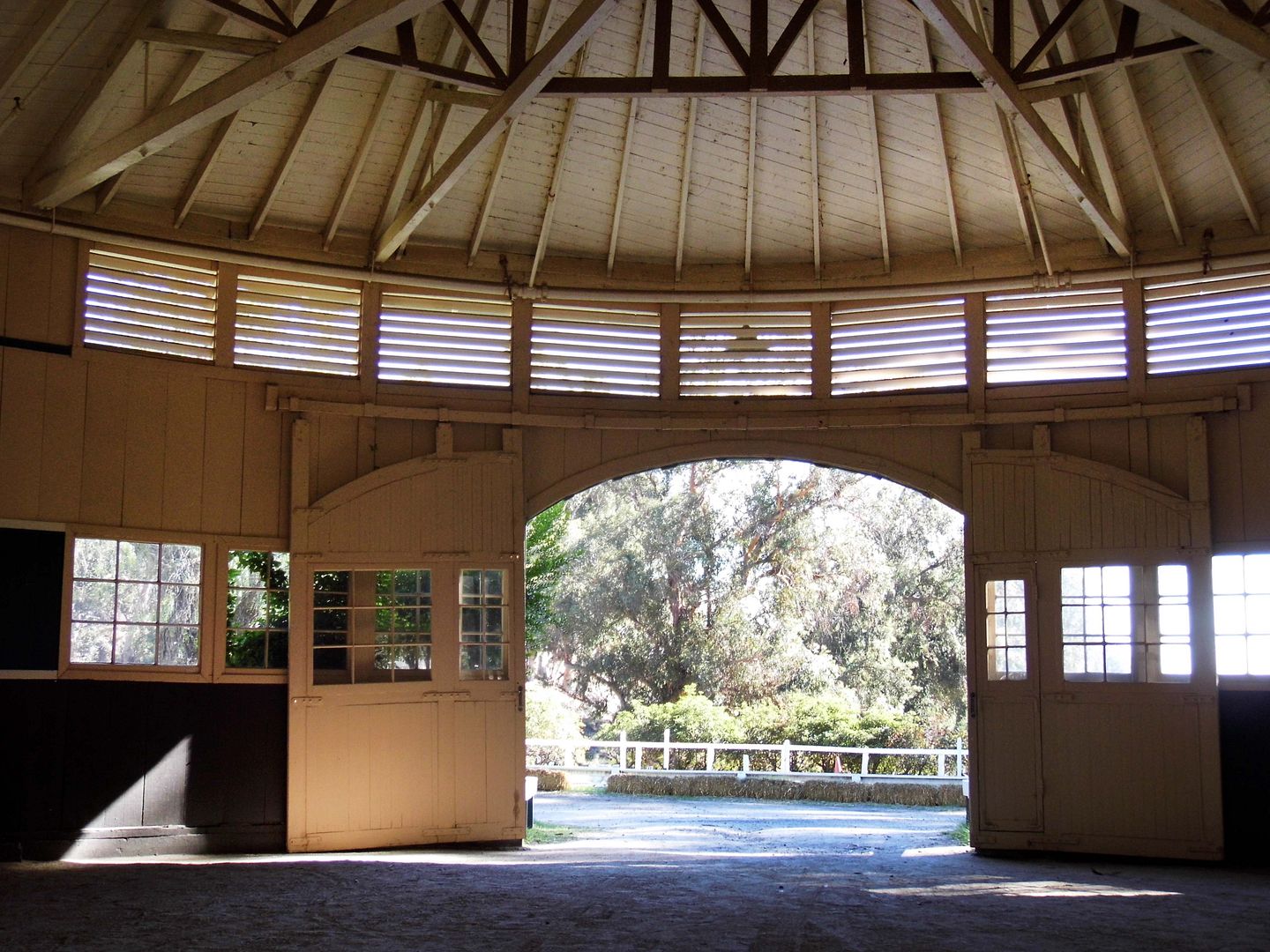 The barn was built around ready-made horse stalls, which came from the San Fernando Valley.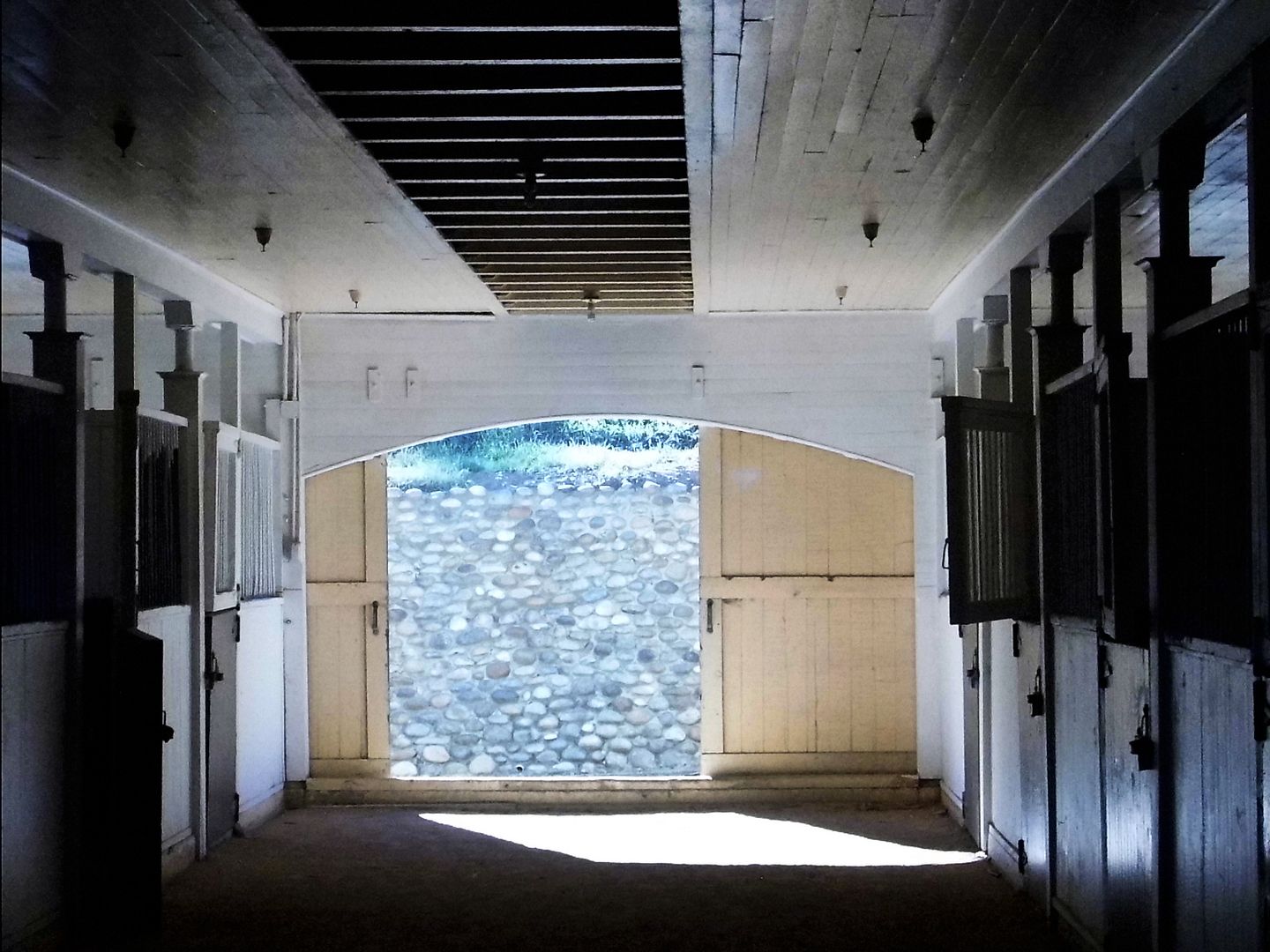 Two of Will Rogers's favorite horses are buried there—Bootlegger, a polo pony who died at 33 years old, and Soapsuds, a roping pony who lived to be 32 years old.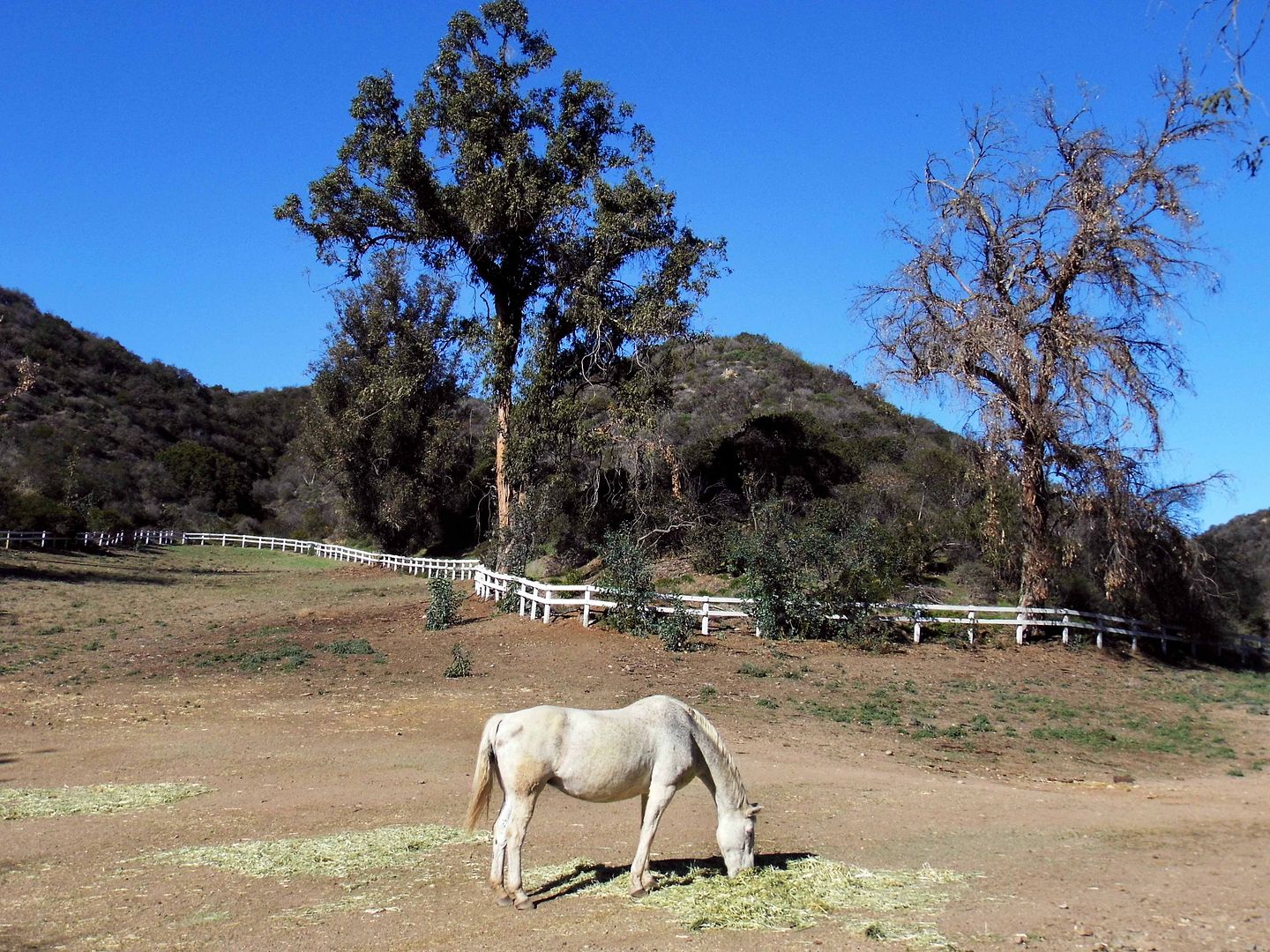 It's been said that horses—and horse-related recreation—were the sole reason for Will's purchase and development of the ranch. After all, he'd found stardom by roping his way through vaudeville before becoming one of the highest paid actors on the silver screen.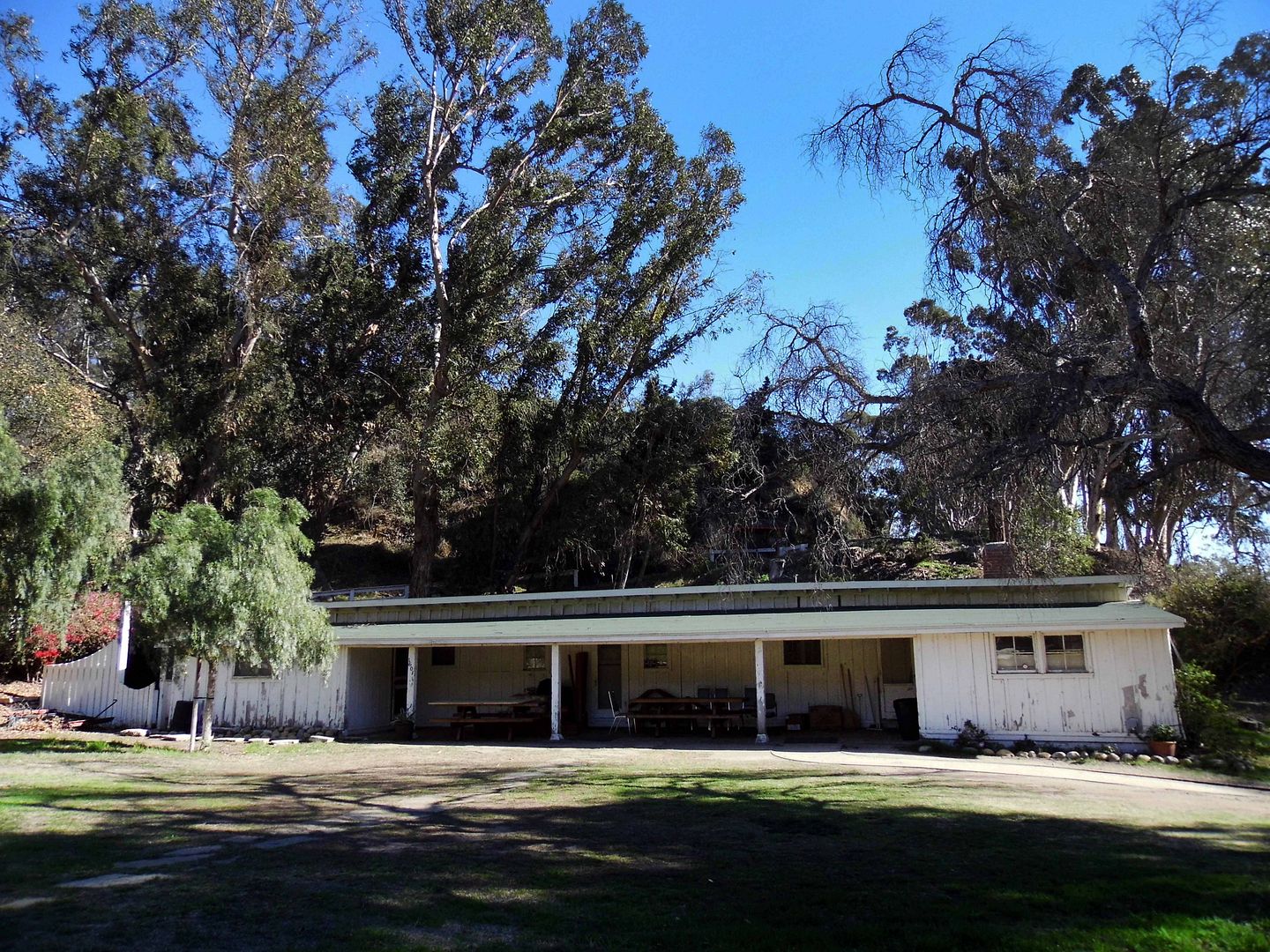 He'd have 20 to 30 horses on the ranch, serving different purposes, at any given time.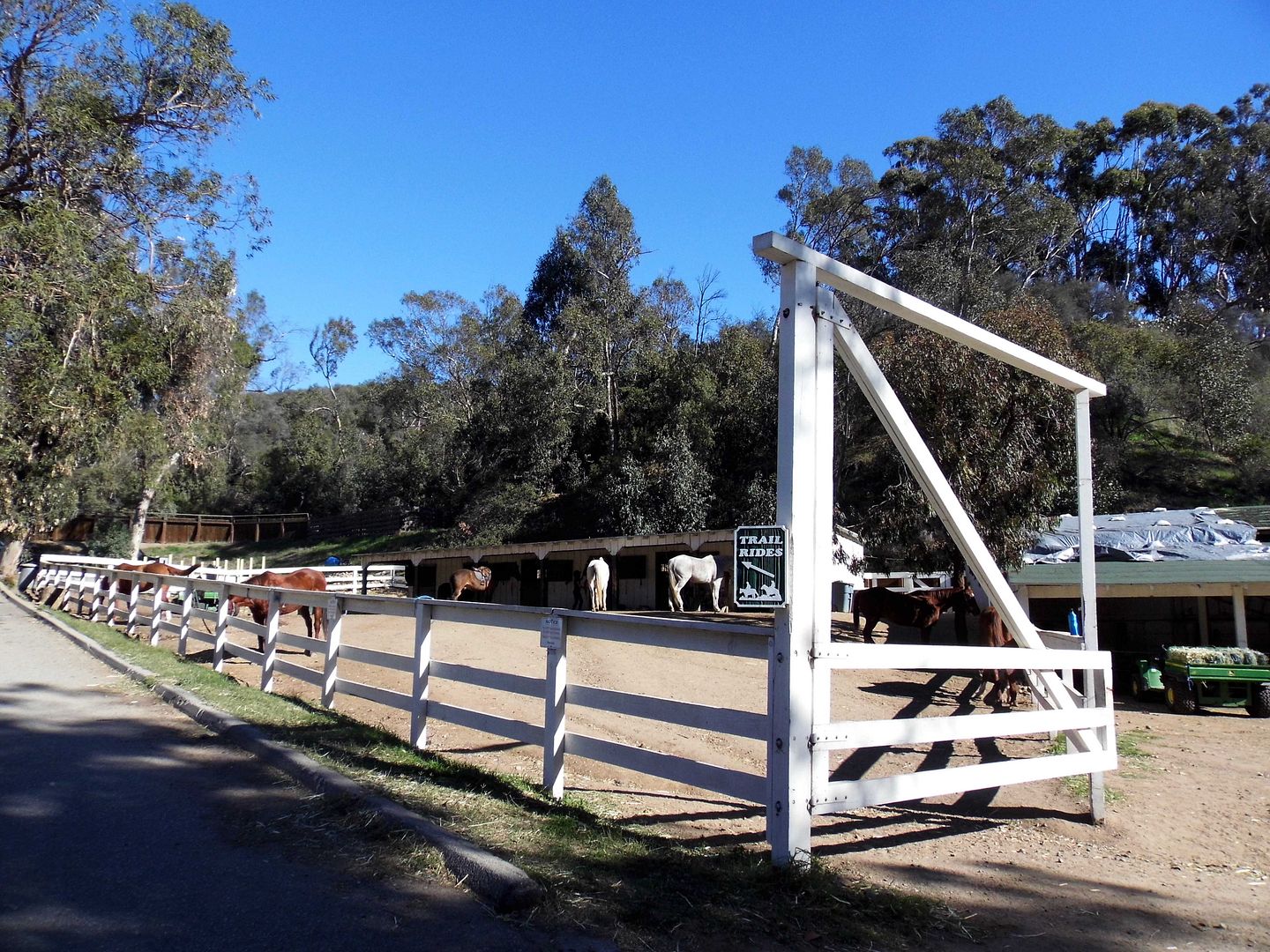 And when the property was deeded to the state, the one major stipulation was that there would continue to be opportunities for equestrians at the park.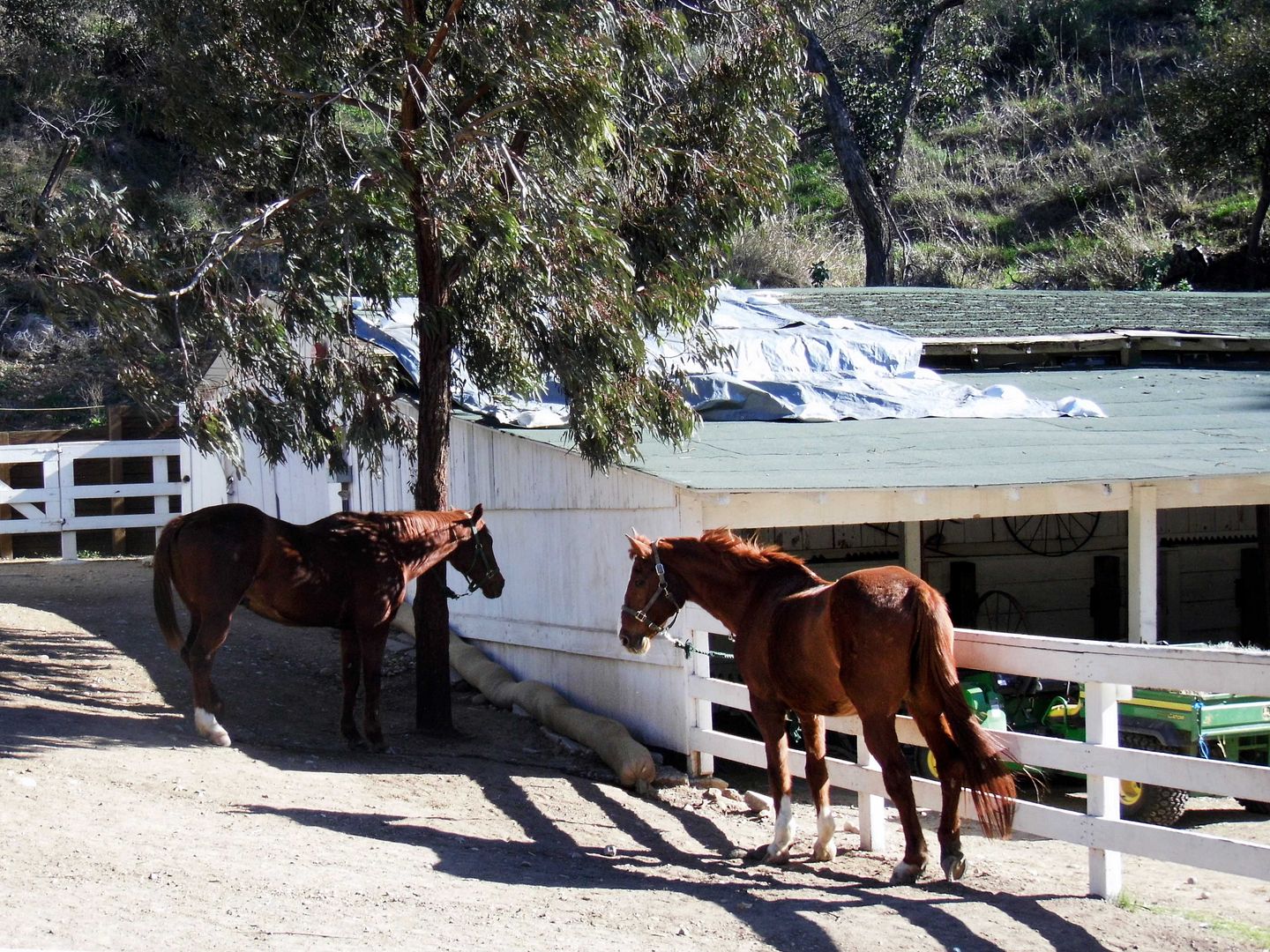 Hence the trail rides that are still offered...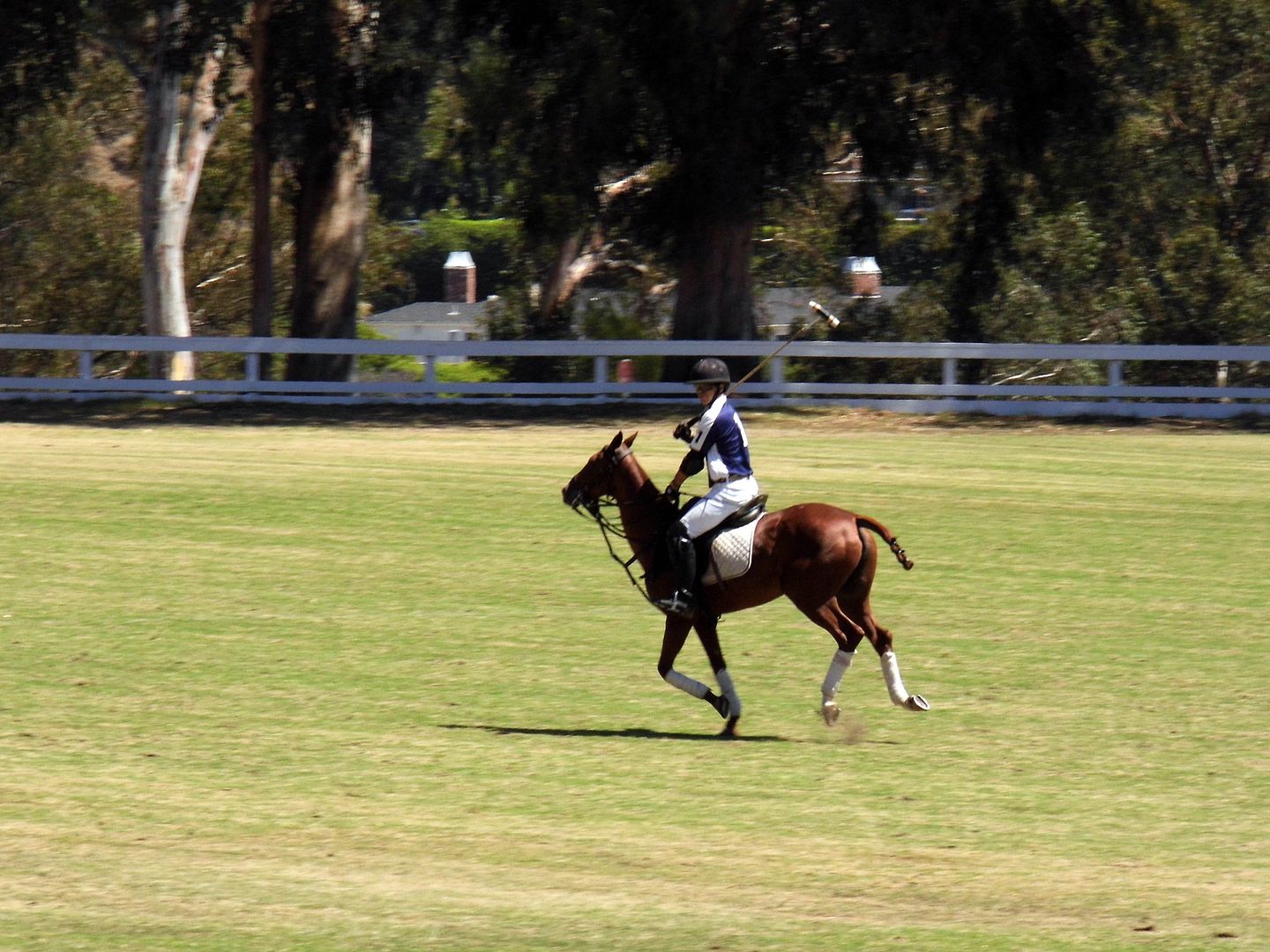 ...and Los Angeles County's last remaining public grass polo field.
During Will Rogers's time, there were 25 polo fields in LA alone.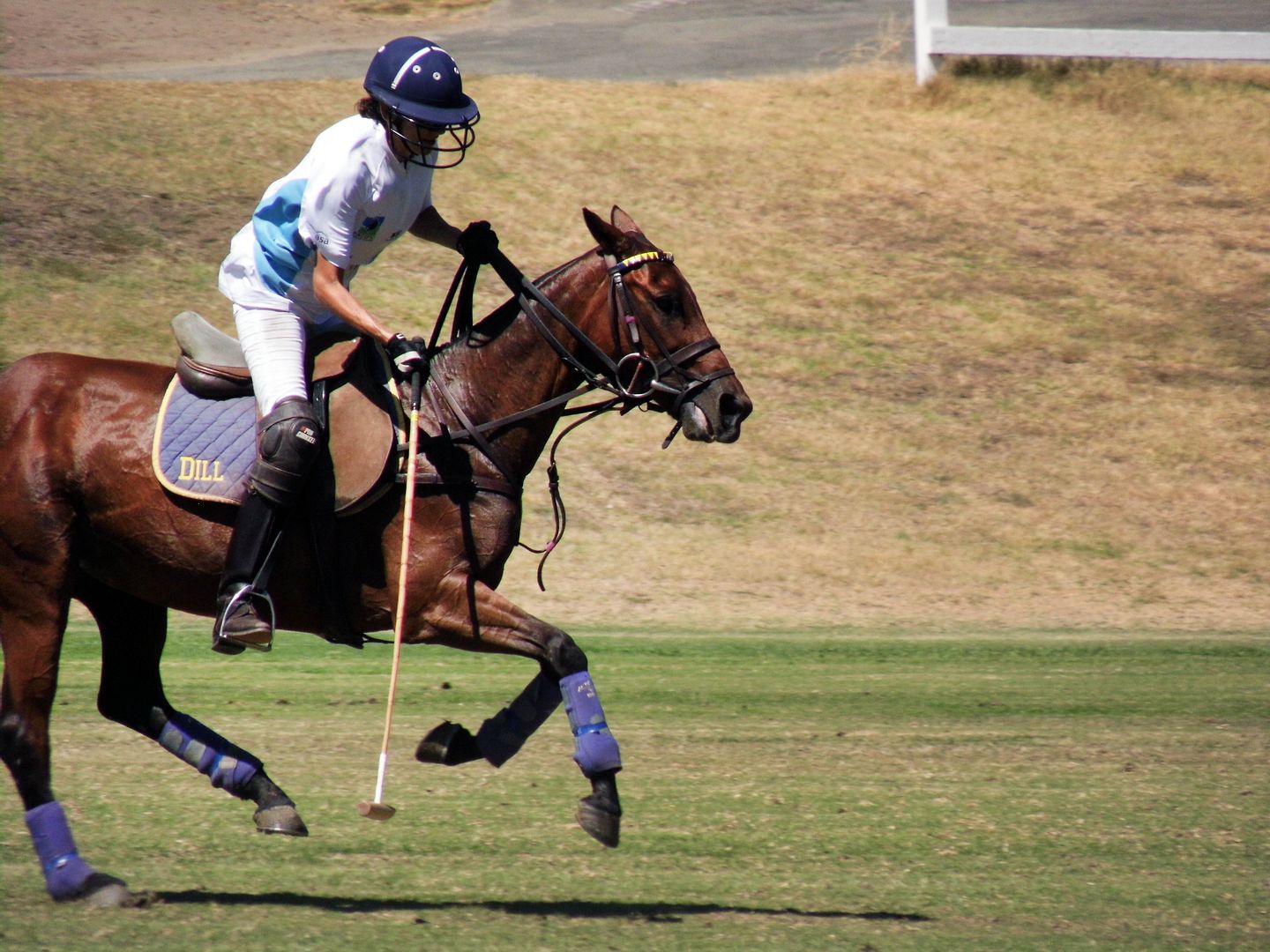 Now, this last one—300 yards long by 160 yards wide—is home to the Will Rogers Polo Club and its chukkers during free weekend matches.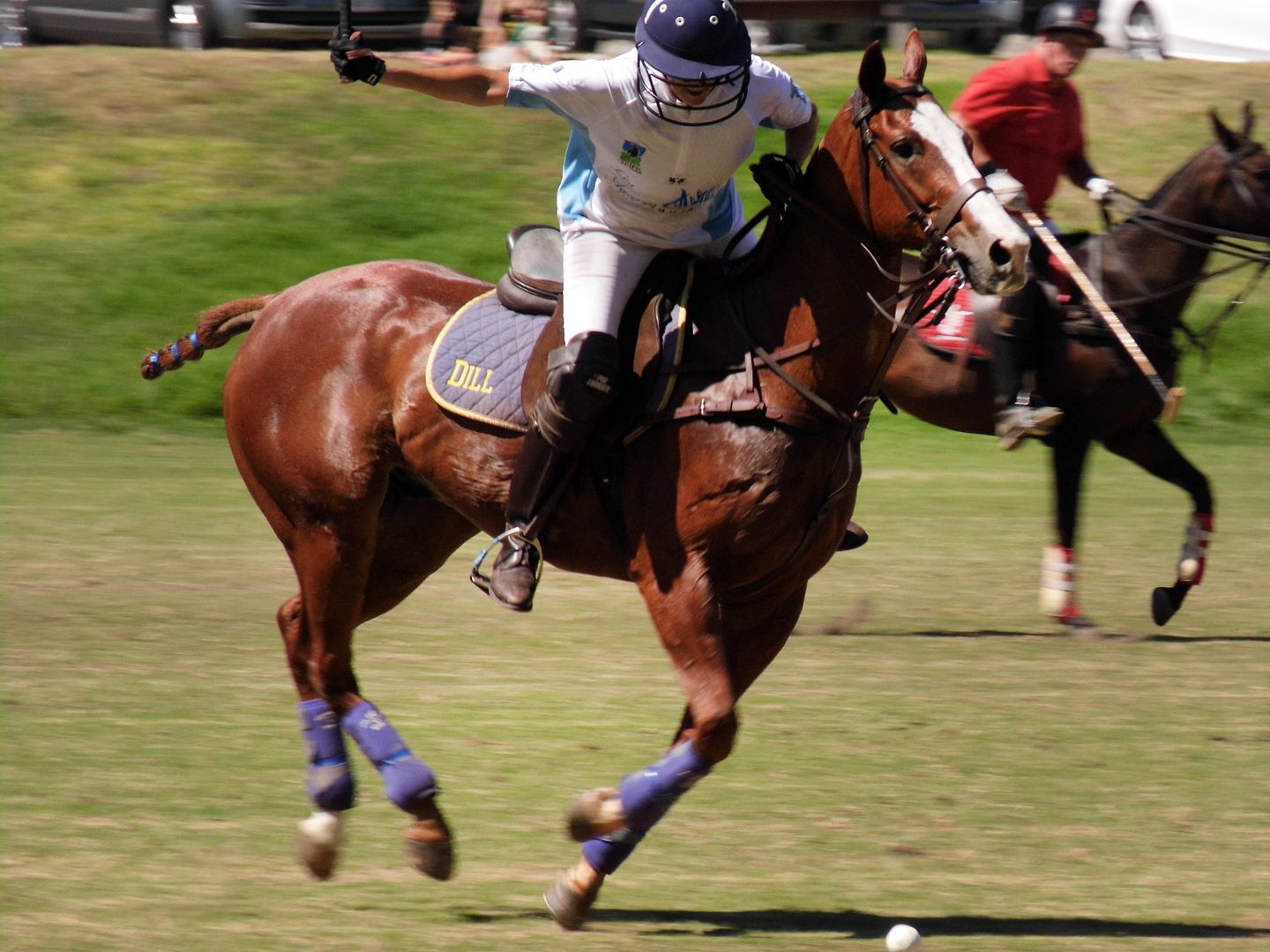 Officially founded in 1953, the polo club is the country's 13th-oldest. But the players—outfitted in their white jodhpers and wielding their mallets—appear to be incredibly young.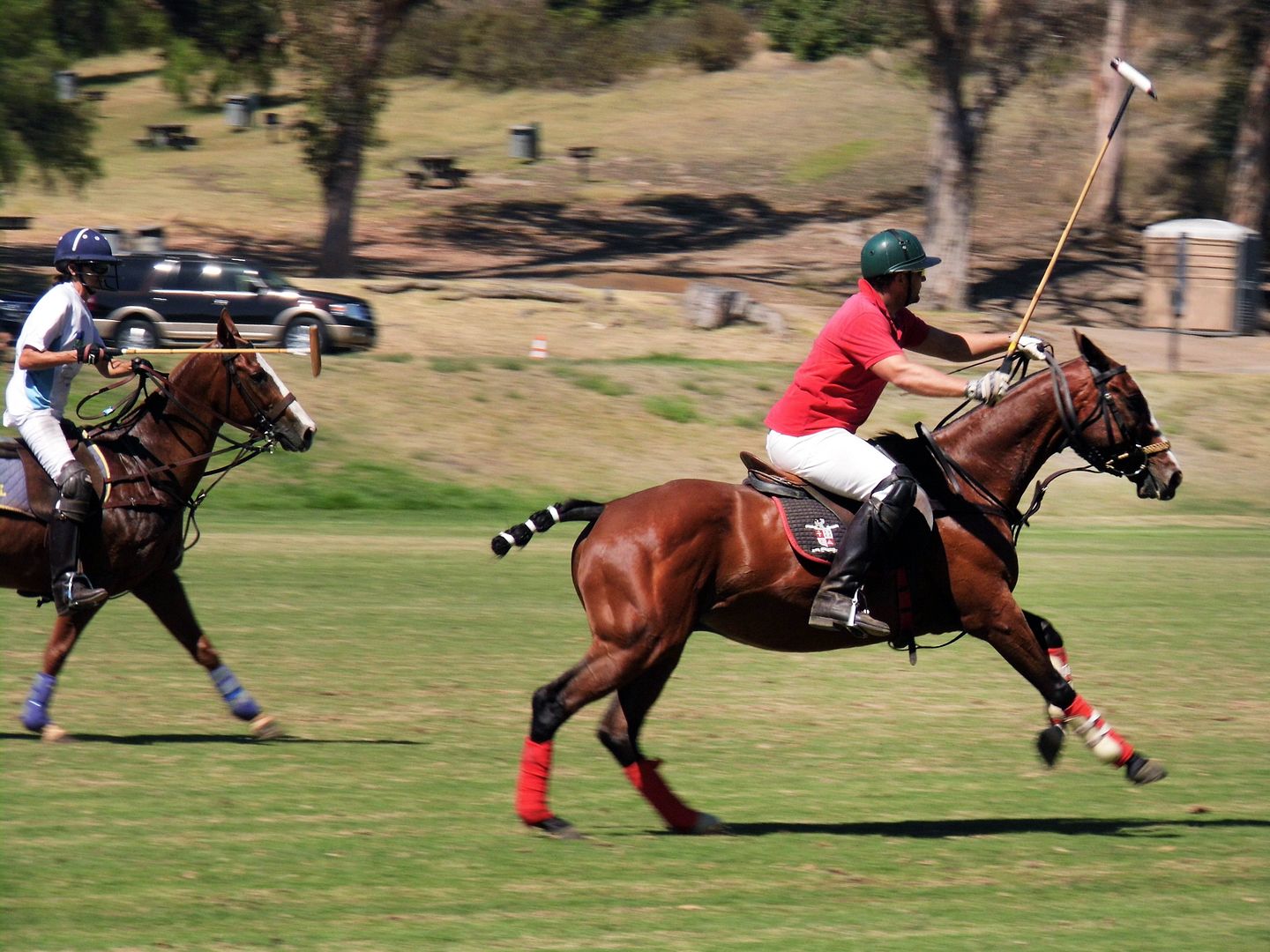 They say Will Rogers was happiest
on horseback
—but he wrote that polo was for the "lazy," because "the horse does all the work and we love to just go for the ride."
But he was an aviation enthusiast too—and that's ultimately what brought his demise, as a passenger in a small plane that crashed in bad weather in Alaska in 1935.
Fortunately, we still have his beloved home and grounds to experience—or, as in my case, learn—his legacy.
Related Posts:
Photo Essay: The Horses of the Rose Parade
Photo Essay: Griffith Park On Horseback, On Christmas Day
Photo Essay: A Silent Movie Cowboy's Retirement Ranch (And His Horse's Final Resting Place)