It's considered the largest balloon parade in the nation. But how can that be? Surely the Macy's Thanksgiving Day Parade in NYC must be bigger.
Well, the annual Thanksgiving Day parade is certainly the world's largest parade.
But the balloon bit seems to be a technicality—since many of
those
balloons are float-based "falloons" or "balloonicles."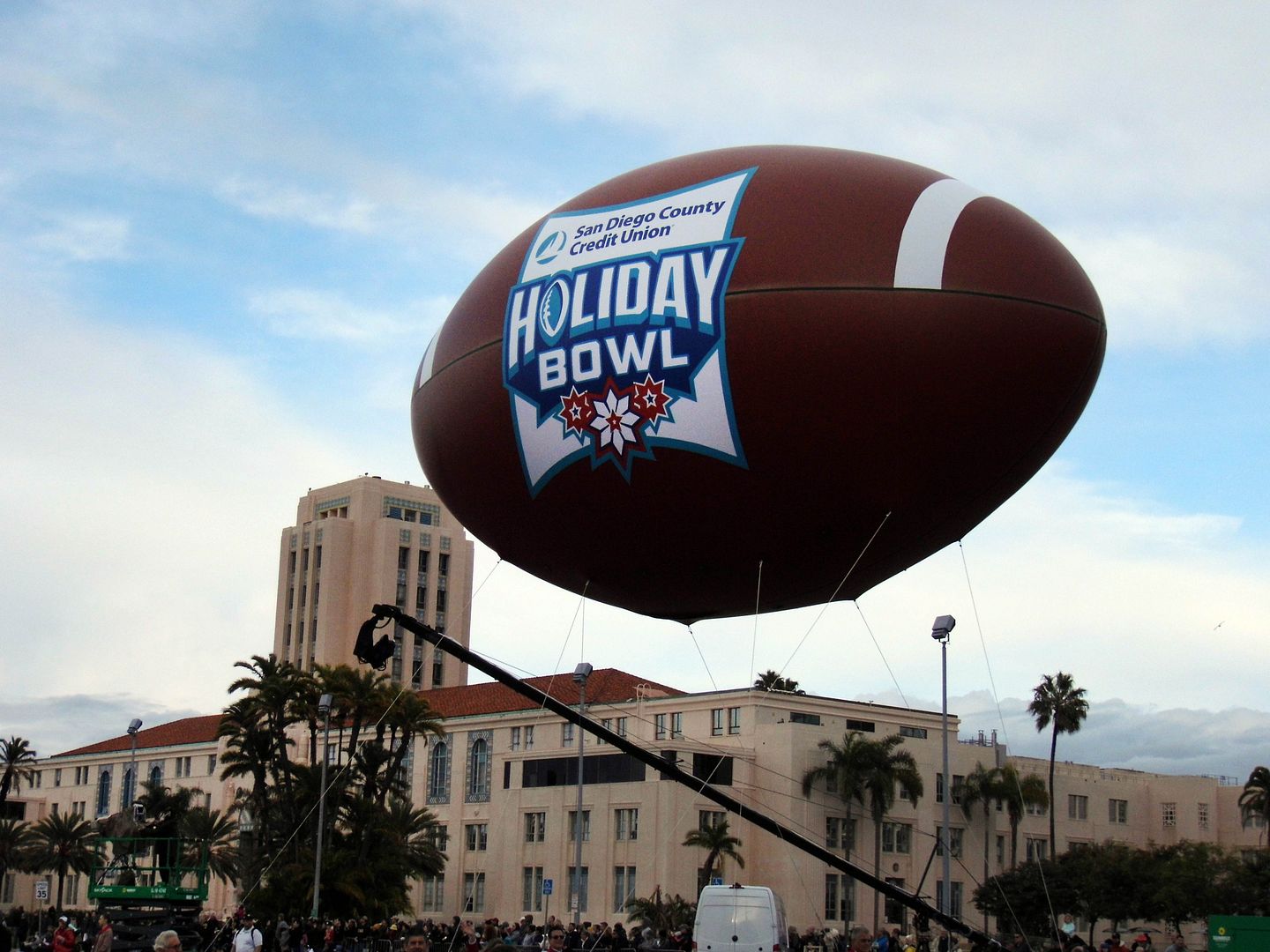 The Holiday Bowl Parade in San Diego keeps it old school with its human-powered balloons, most requiring a dozen more handlers to get it down the parade route.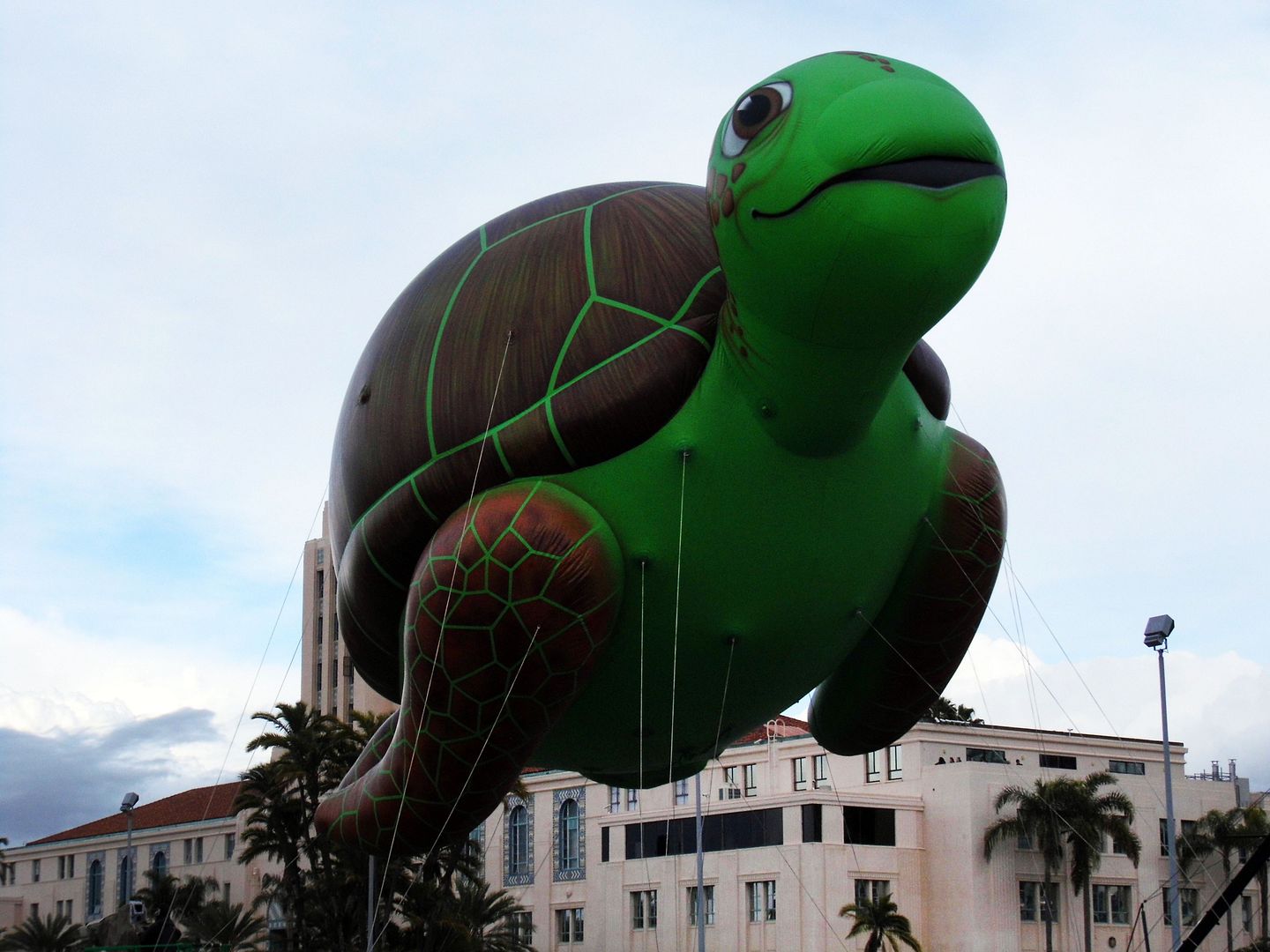 Located at the San Diego Harbor, starting at the
Maritime Museum
or
thereabouts
, the Holiday Bowl Parade is the San Diego equivalent of the Rose Parade—only with balloons instead of florally-festooned floats.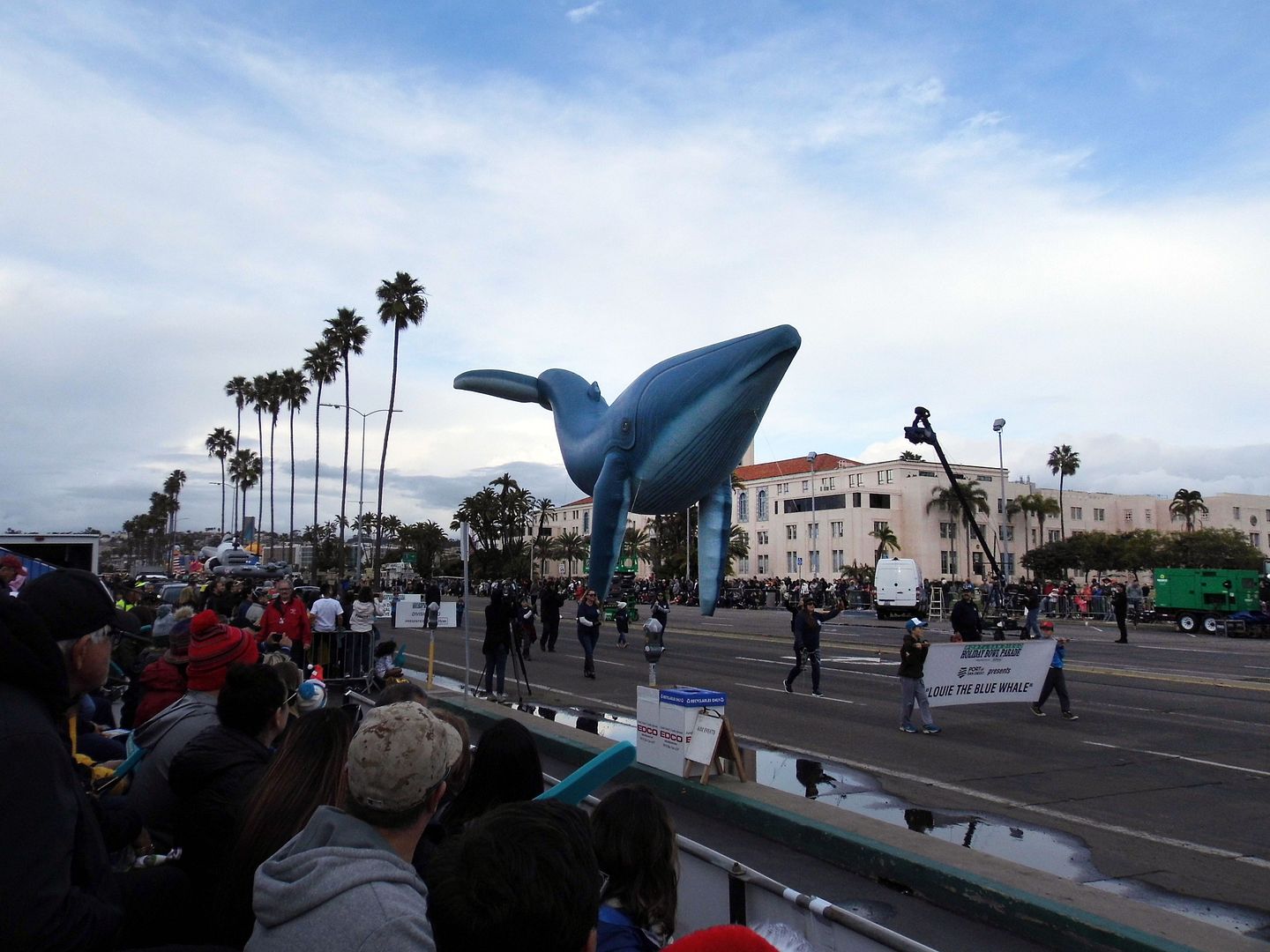 The Holiday Bowl itself is newer than the Rose Bowl, having only run for the last 40 years.
But it's a major source of pride for San Diegans...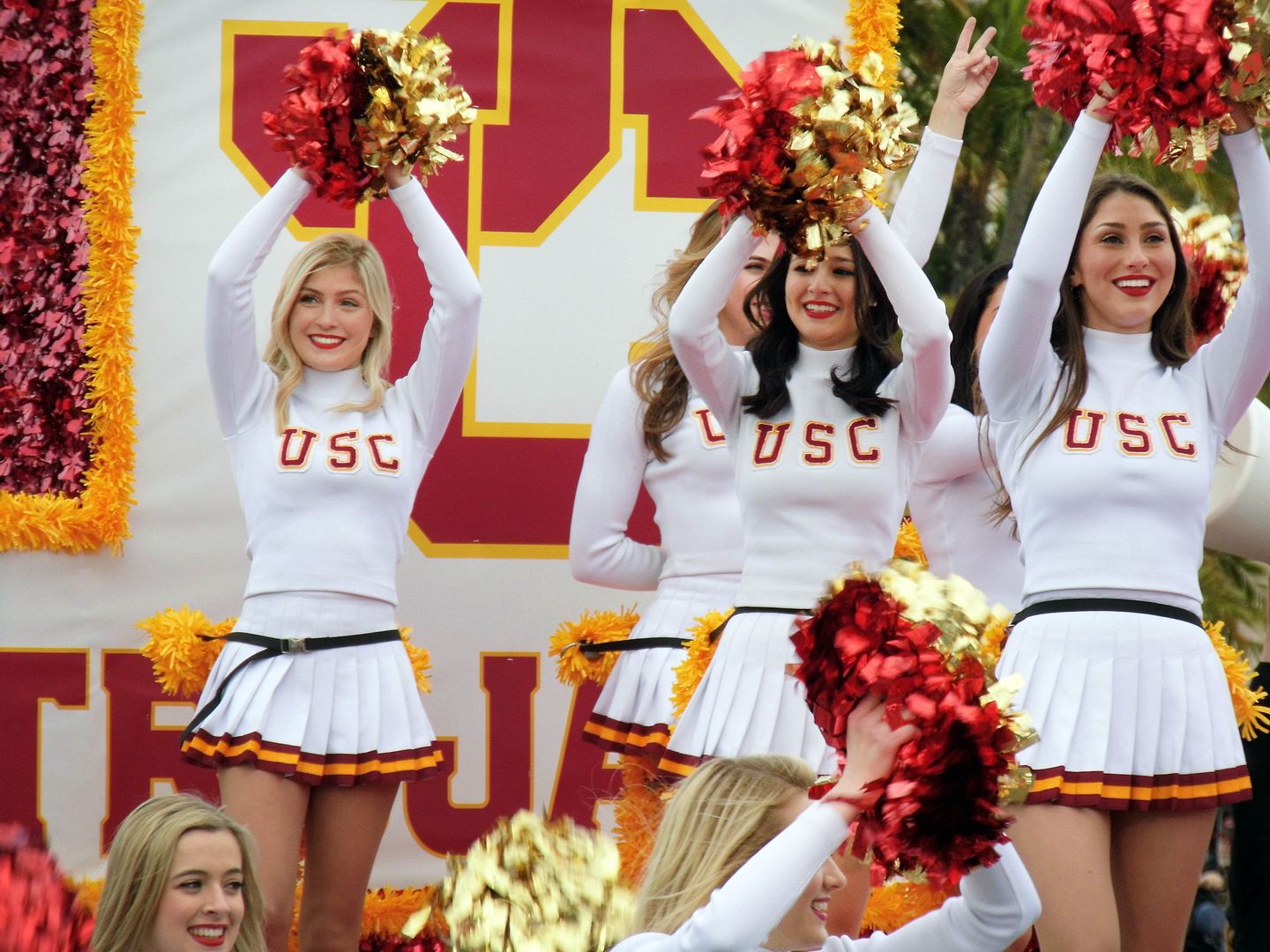 ...and visiting teams, including this year's bowl competitors, the
USC Trojans
...
...and the Iowa Hawkeyes...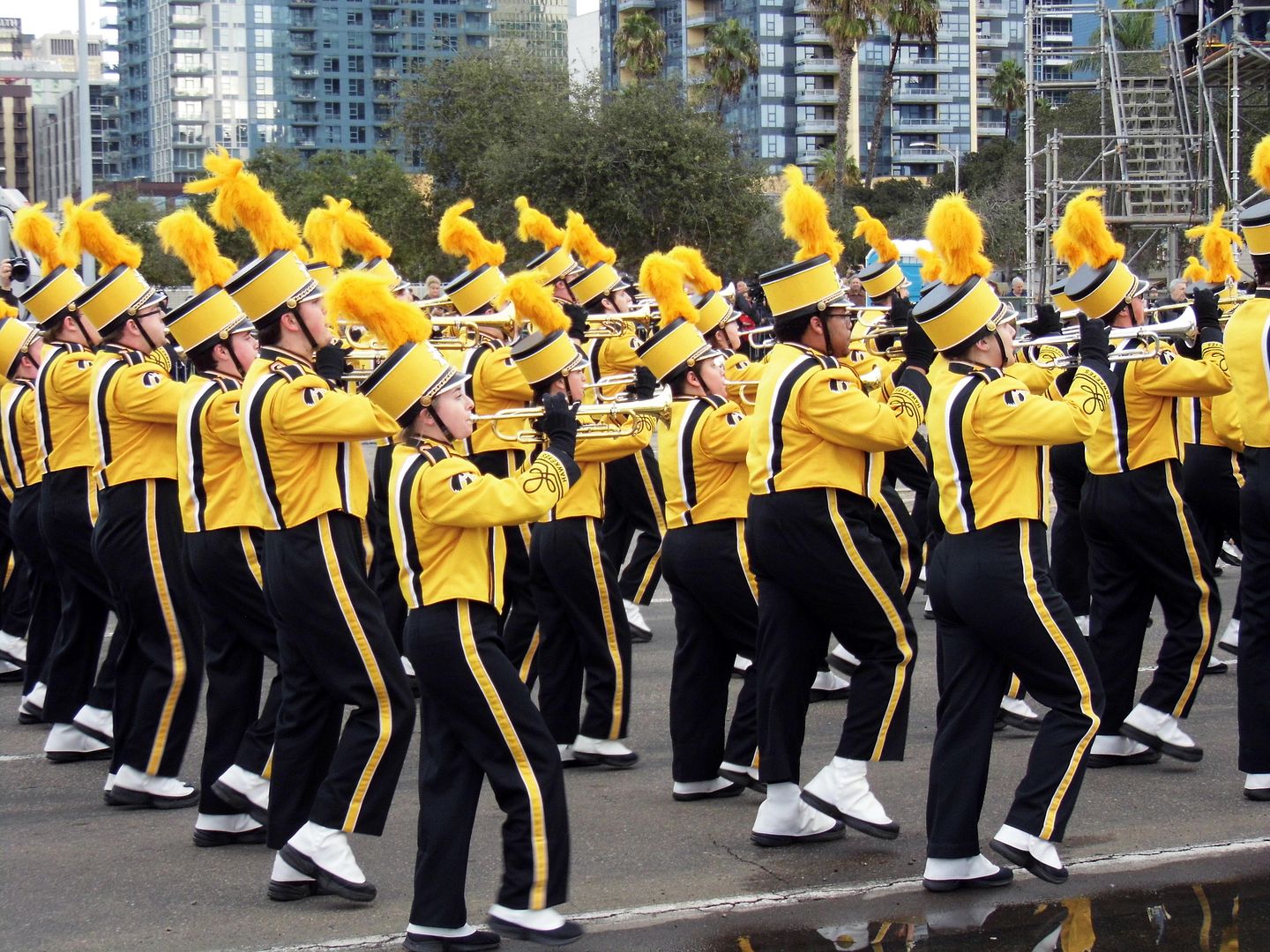 ...the latter of which brought their school spirit
in spades
...
...and had plenty of supporters in the grandstands cheering for them.
Like the Rose Parade, the Holiday Bowl Parade featured some stellar talent from marching bands...
...including one drumline that performed a rousing version of "Tootsee Roll" by 69 Boyz.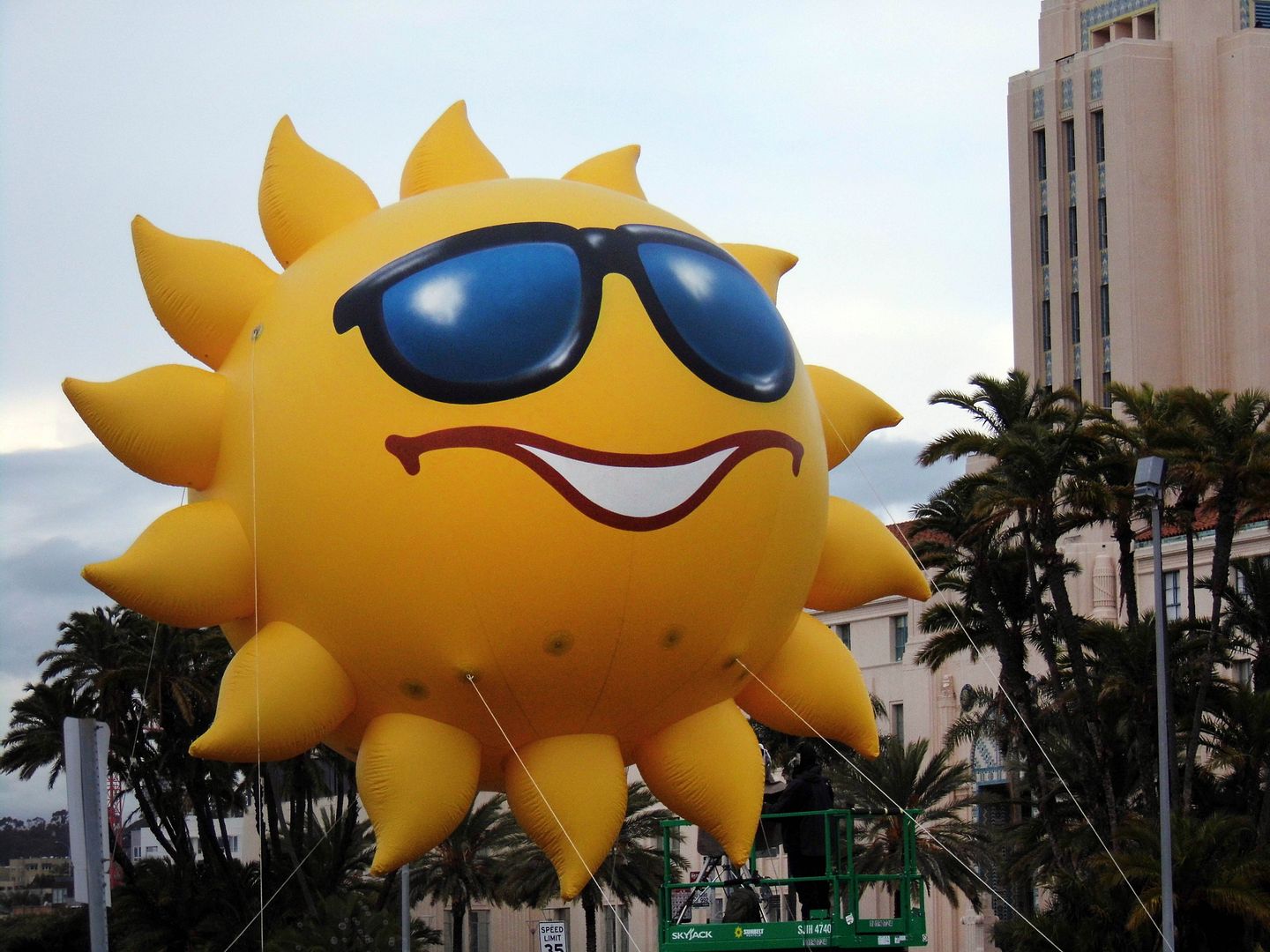 In many ways, the parade was a celebration of San Diego itself—including such staples as sunshine and surf.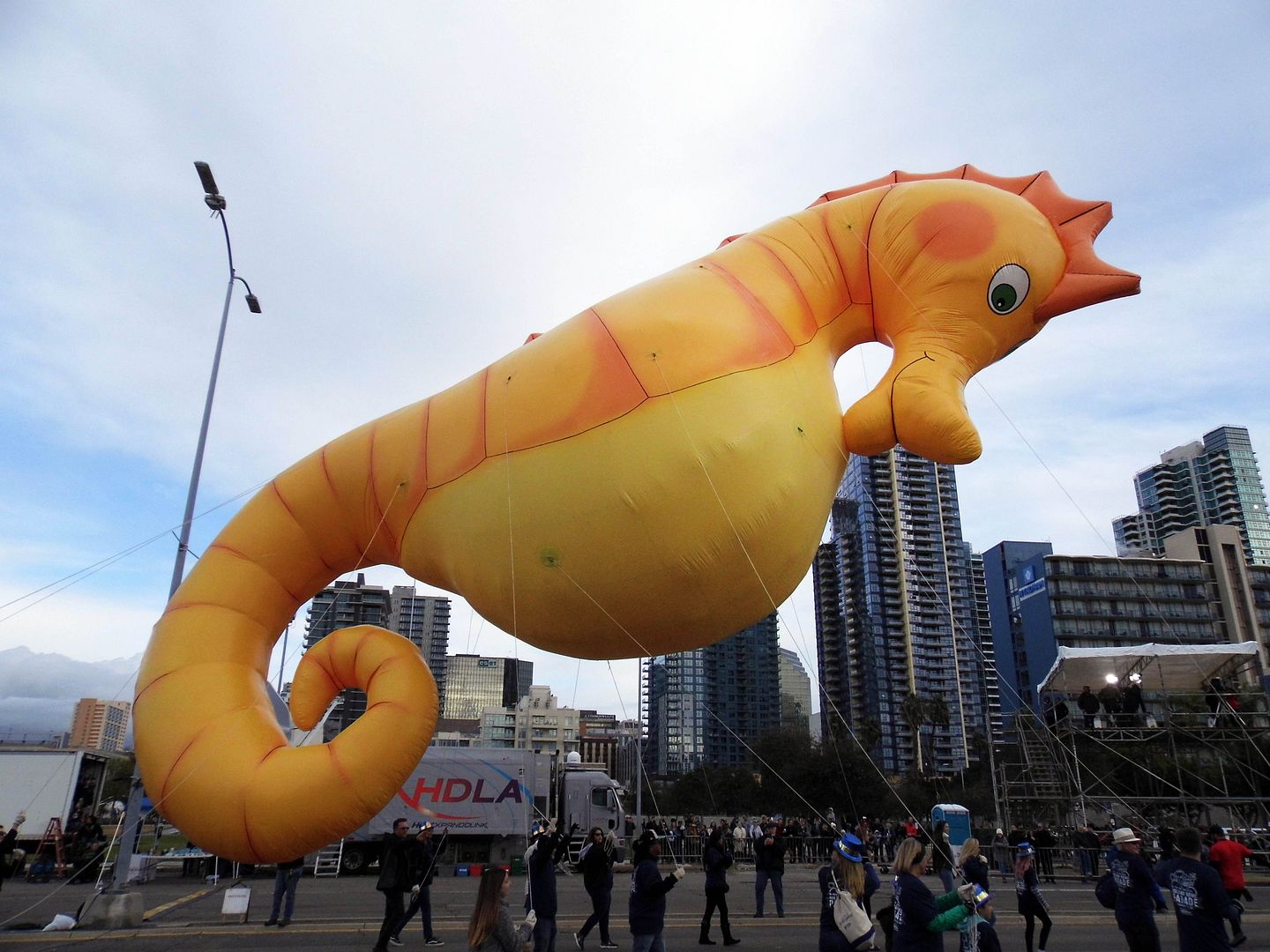 It's really a hoot to see
any
larger-than-life balloon floating down Harbor Drive, no matter which corporate entity sponsored the seahorse...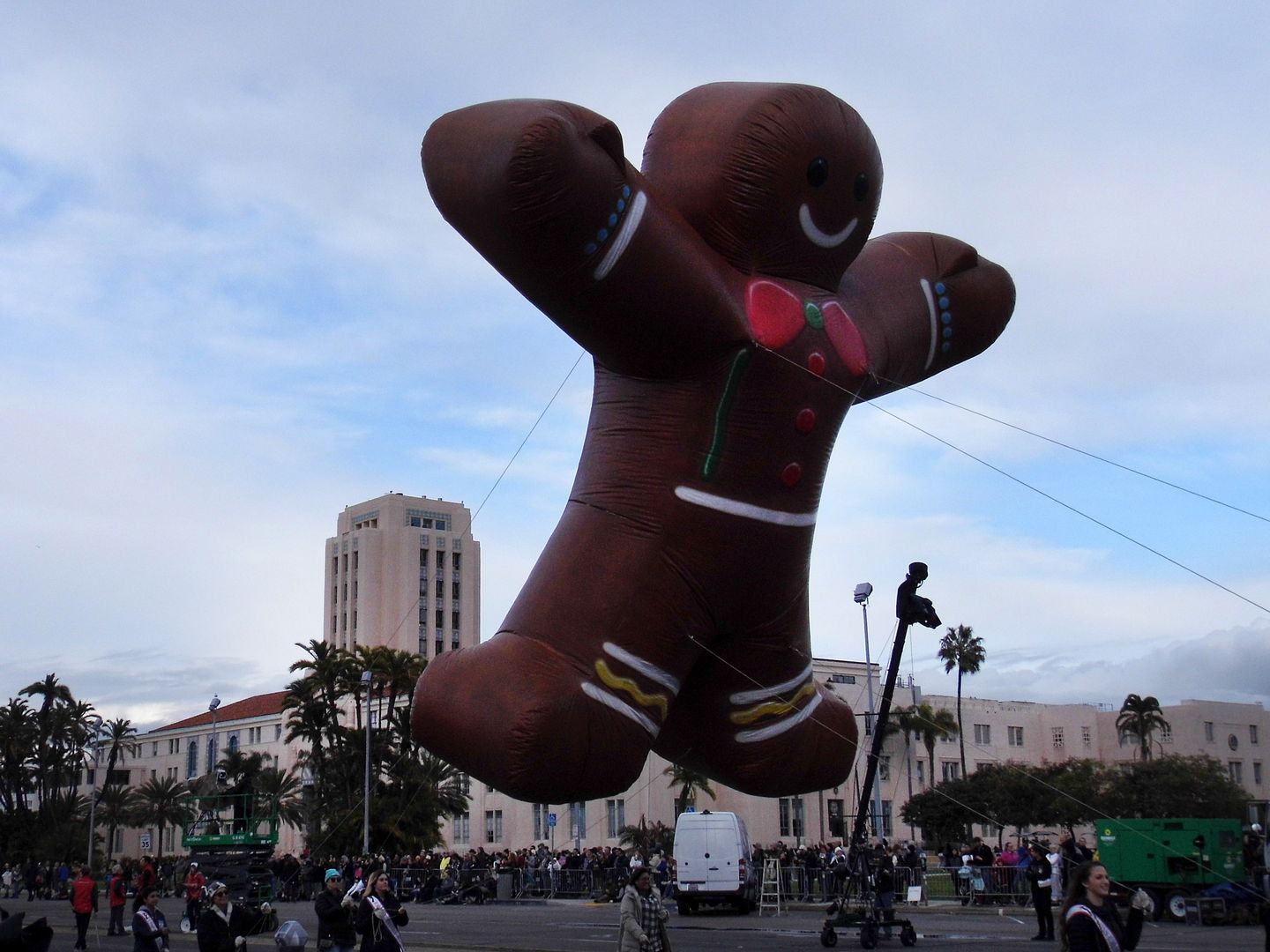 ...or the gingerbread man.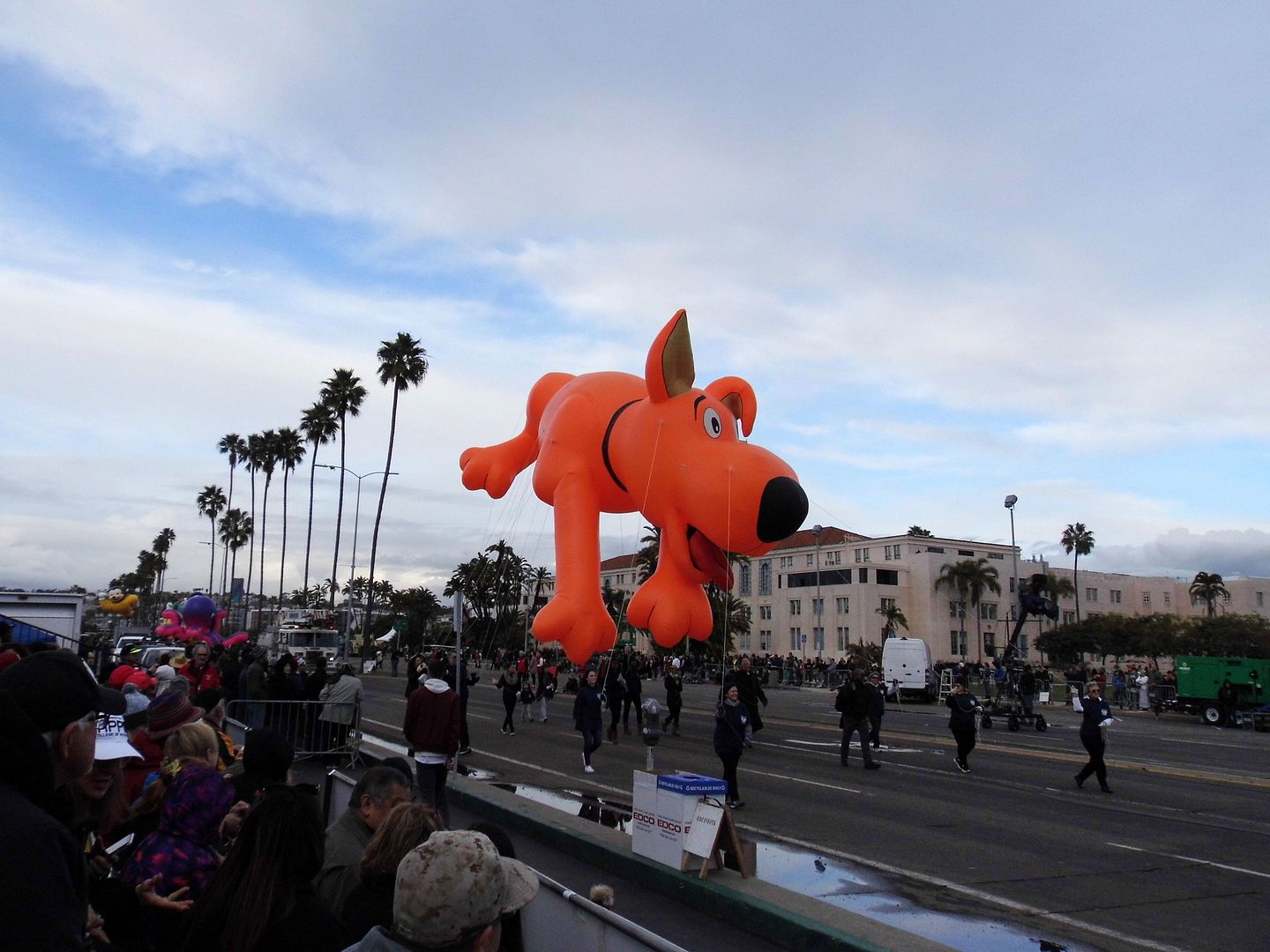 It felt as hometown as can be, whether we were cheering on Ginger the Dog...
...Ocho the Octopus...
...or Mighty Mouse.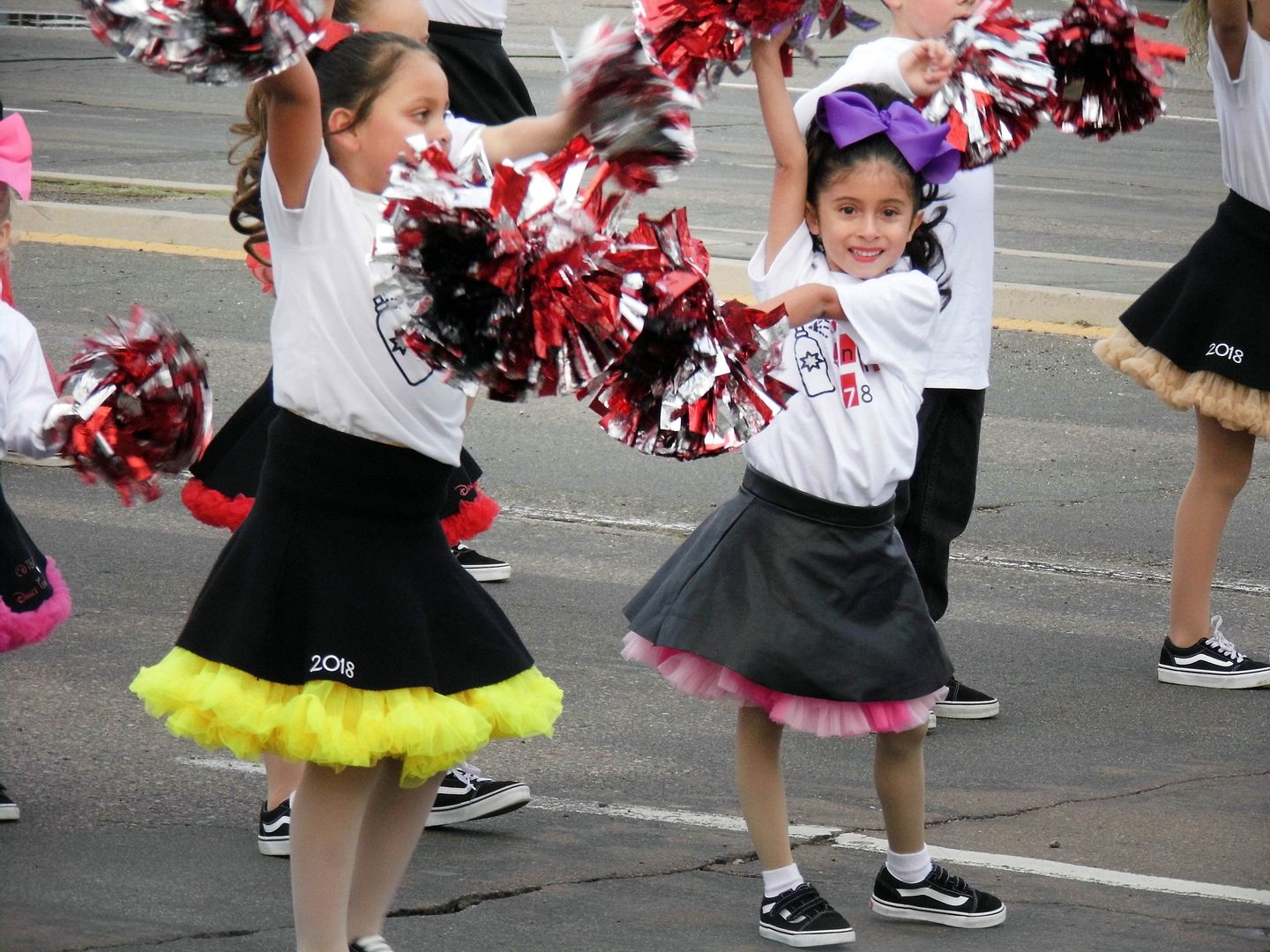 Local dancers gave it a homegrown flair...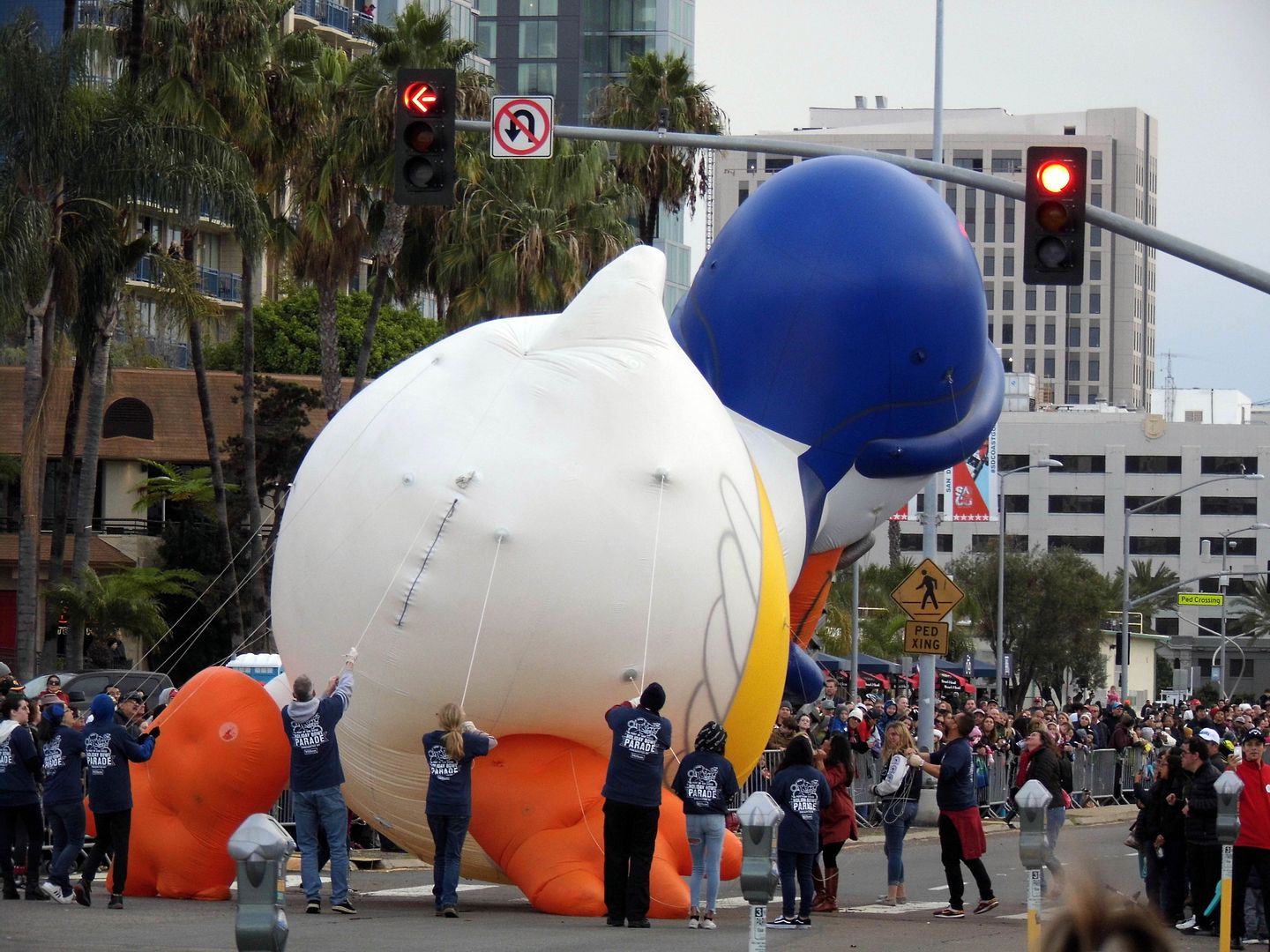 ...as they tried to distract us from Mother Goose's attempt to sneak under the traffic signals overhead.
I was surprised that the little kids in the row ahead of me even knew who Garfield was...
...though they predictably ignored Pac-Man...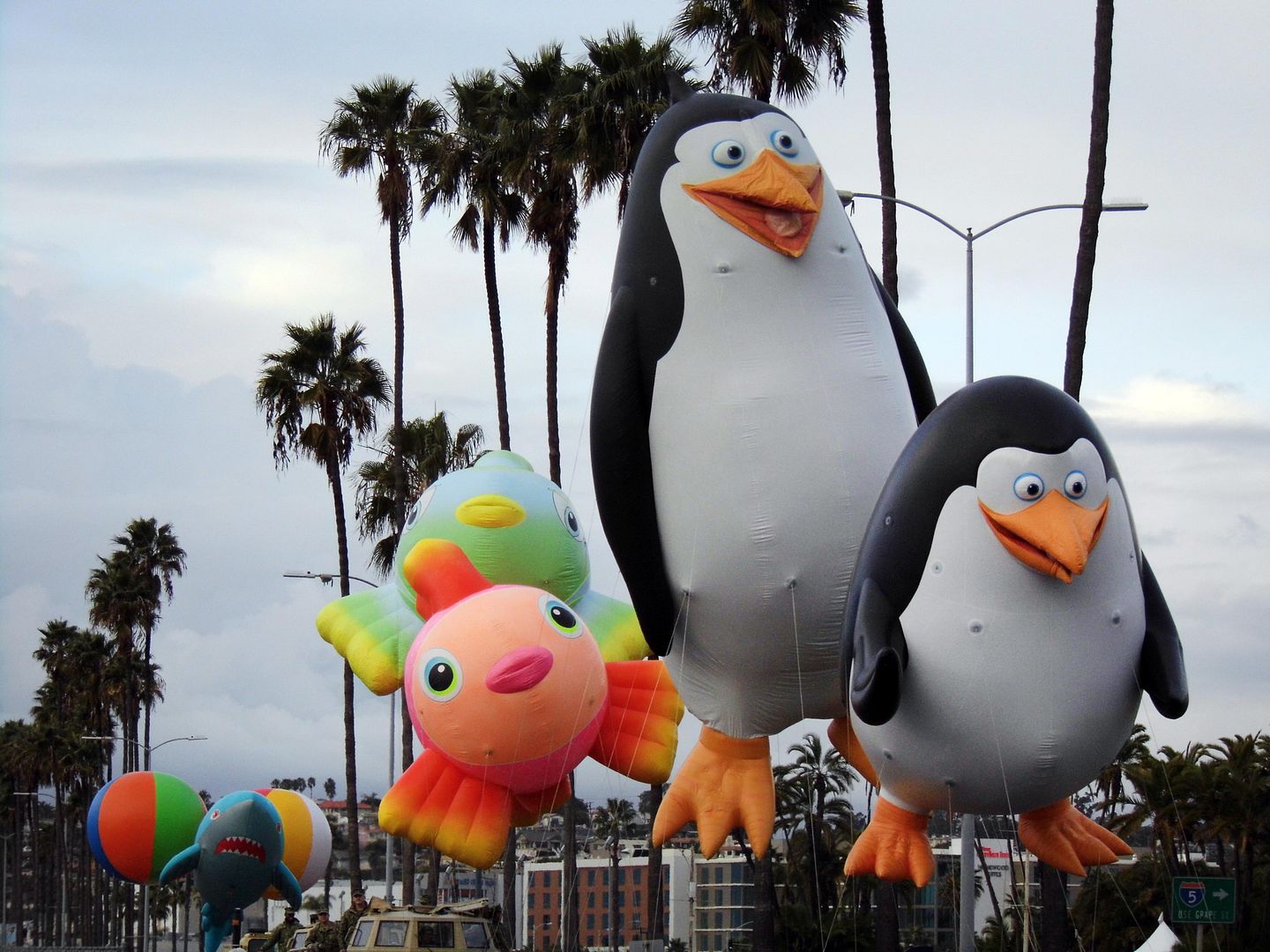 ...in favor of the penguins from
Madagascar
.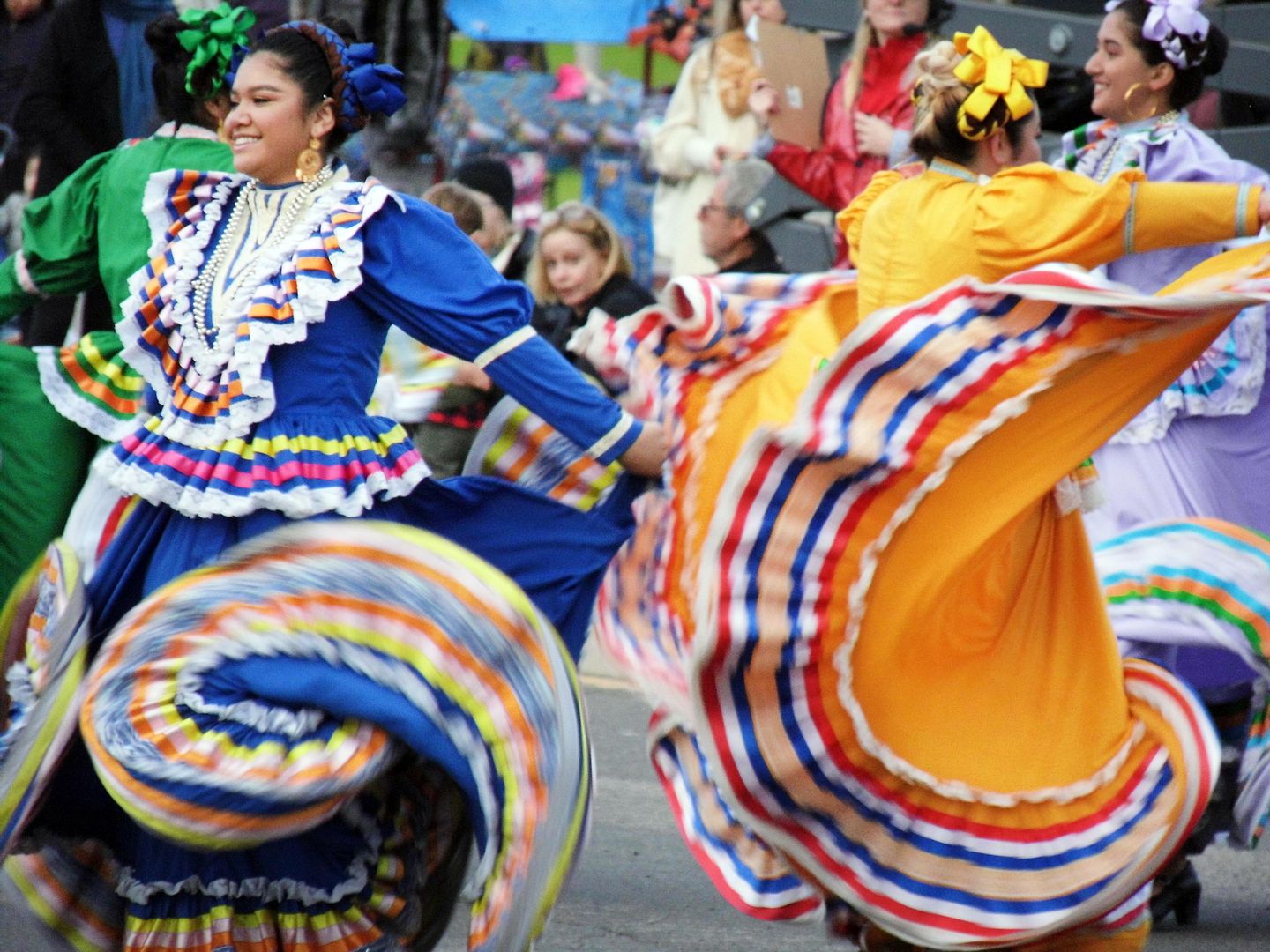 Ballet Folklórico
kept the audience dazzled, as the sun set behind us on the bay...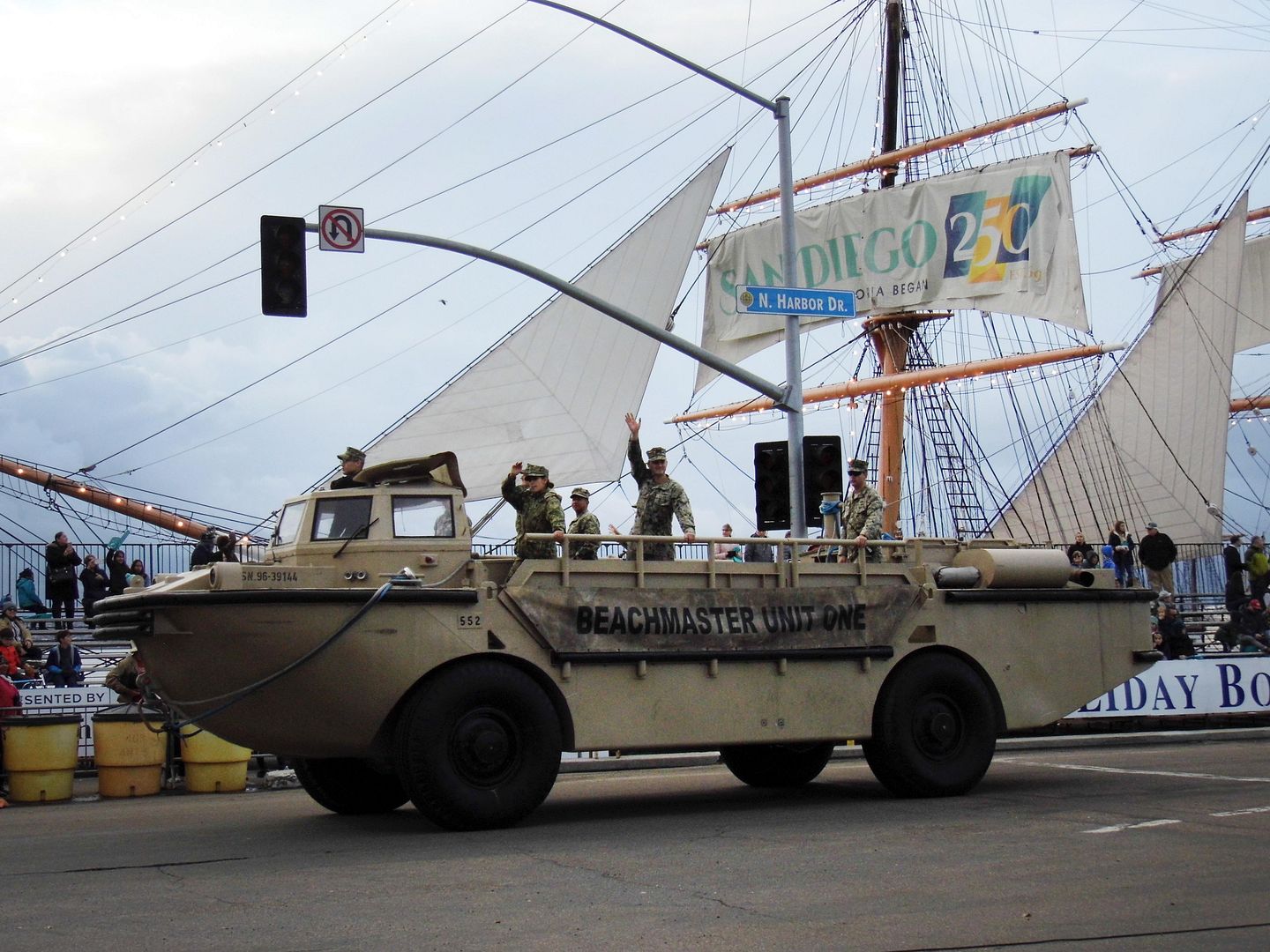 ...though many of us left when the balloon supply seemed to dry up, with dusk approaching and temperatures dropping.
The Holiday Bowl Parade has been on my calendar for several years now, but I've always been too exhausted to make the trip down from LA.
This year, I was lucky to have an uneventful Christmas Day, coupled with an afternoon-timed parade—the stars aligned.
But now that I've been once, I don't feel a strong desire to go back.
I will, however, definitely return to San Diego for more adventures.
Related Posts:
Photo Essay: The Rose Parade, Never on a Sunday Edition
Photo Essay: Ringing In 2018 at the Rose Parade