We're watching Hollywood
change before our very eyes
. Some say we're witnessing its disappearance.
I don't recognize much of what's depicted in the miniature version of Hollywood that's been under the stewardship of Hollywood Heritage since 2014 and undergoing conservation since 2018.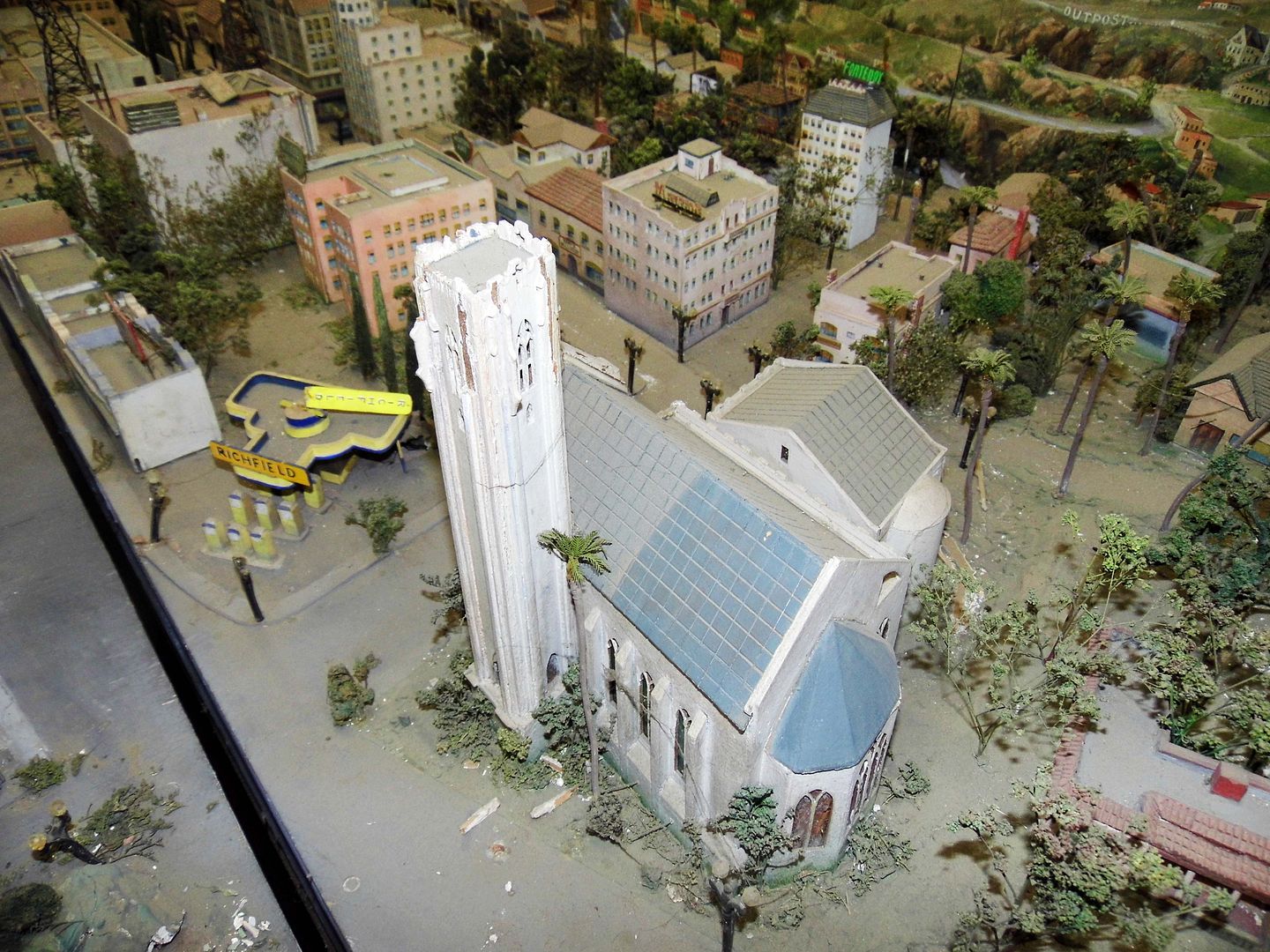 Then again, it isn't 100% accurate. And it wasn't meant to be. The scale model—brainchild of Joe Pellkofer, owner of a Hollywood Cabinet Company—was simply meant to give people in other parts of the country just a
taste
of what Hollywood was like.
People who'd never
been
to Hollywood—and would likely never go—wouldn't notice that some streets were missing, or that certain landmarks didn't
actually
stand right next to each other.
I doubt if any visitor to its exhibition at Macy's in
New York City
or the Steel Pier in
Atlantic City
ever balked.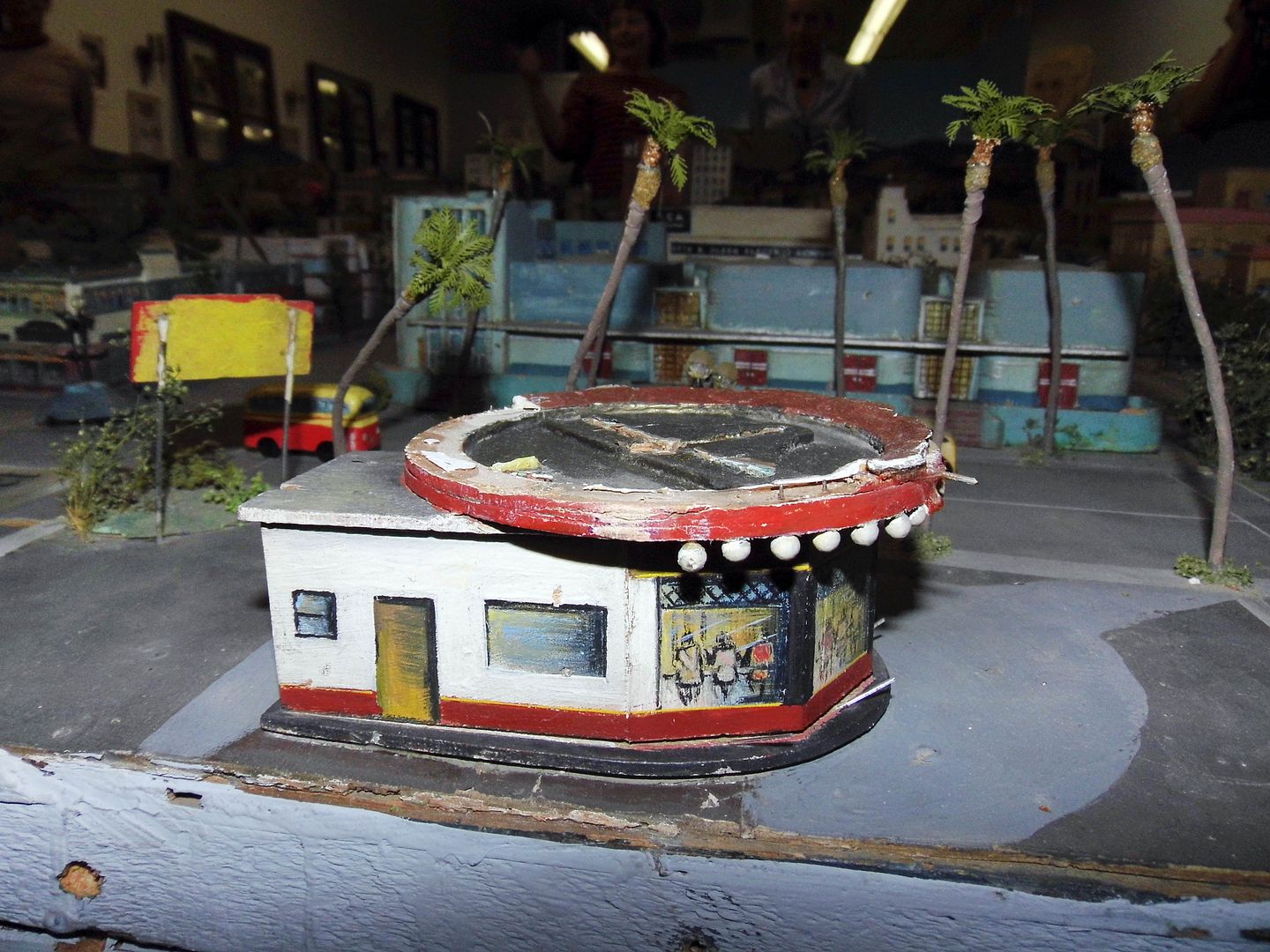 But for those of us who've been here—or live here—it's a natural inclination to compare the fantasy with the reality. And that reality has been changing all the while.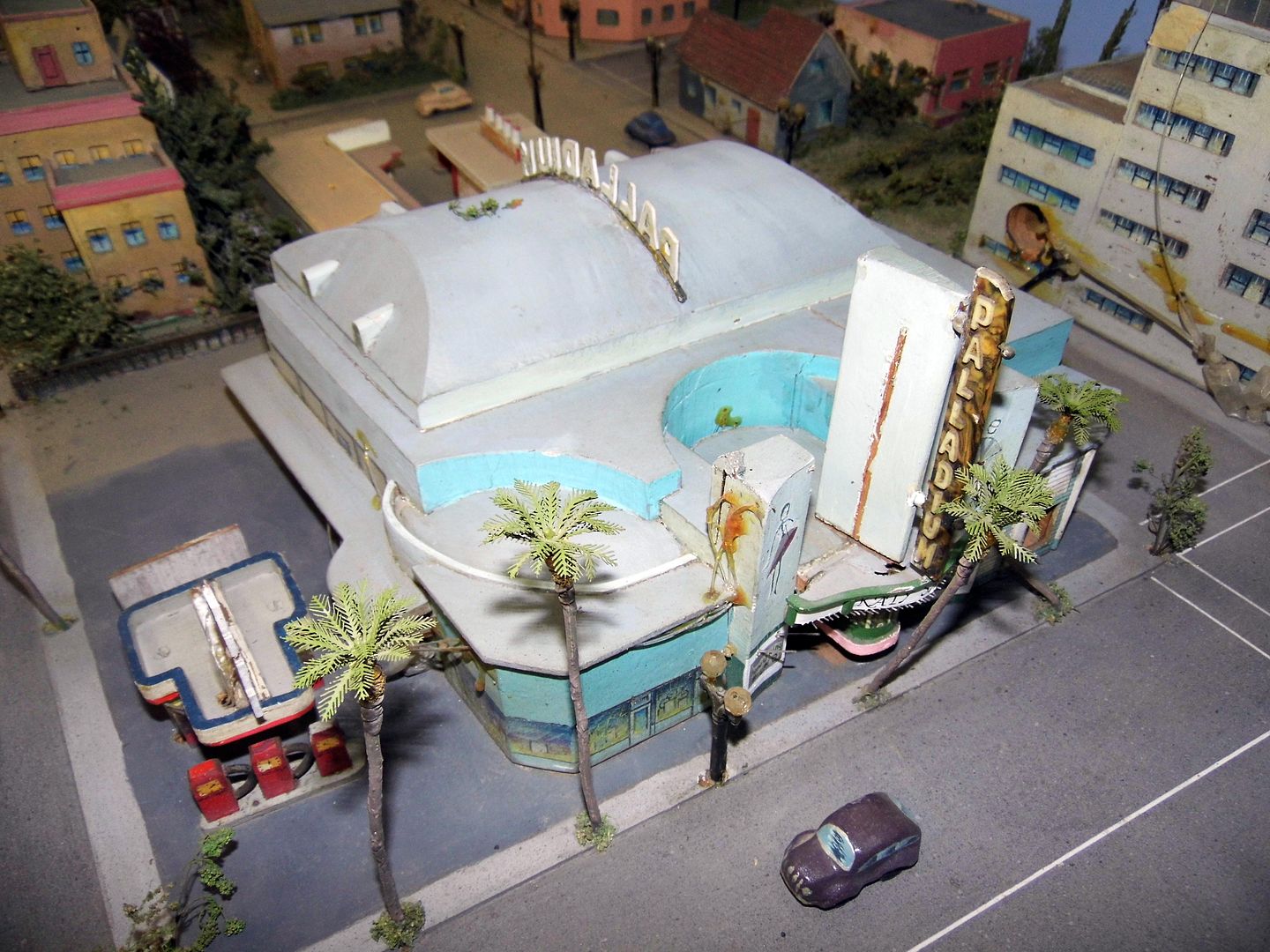 Thanks to the work of craftsmen and artists like Leon Bayard de Volo (the Italian immigrant famous for his work on Knott's Berry Farm's California Mission dioramas), the miniature model was completed in 1945 and went on tour from 1946 to 1948.
But when the handcrafted miniature was rediscovered and stepped back into the spotlight in
1985
, some well-meaning folks at Landmark Entertainment Group updated some details—including names of businesses, giving them "modern" (for the time) signs. (This is probably when fiberoptic lighting was added, too).
So now conservators need to decide whether to keep those modifications (no matter how inappropriate they may have been), or to return everything back to the way it was in 1945.
But maybe Pelkofer intended it always be a work-in-progress, for the ever-changing Hollywood—like how Walt Disney expected his
Disneyland
to constantly evolve with the times. (And boy, has it ever.)
If that were true, that would mean that the Earl Carroll Theatre would've had to have been remodeled into the Nickelodeon Studios, back to the Earl Carroll Theatre, into the old Aquarius Theater (as it's still dressed, from the time warp film shoot of
Once Upon a Time in Hollywood
), and back AGAIN into the Earl Carroll Theatre, which it's being developed into.
But by the time the old CBS Radio building were to get renovated to become NeueHouse Hollywood (and the ground-floor restaurant, Paley)...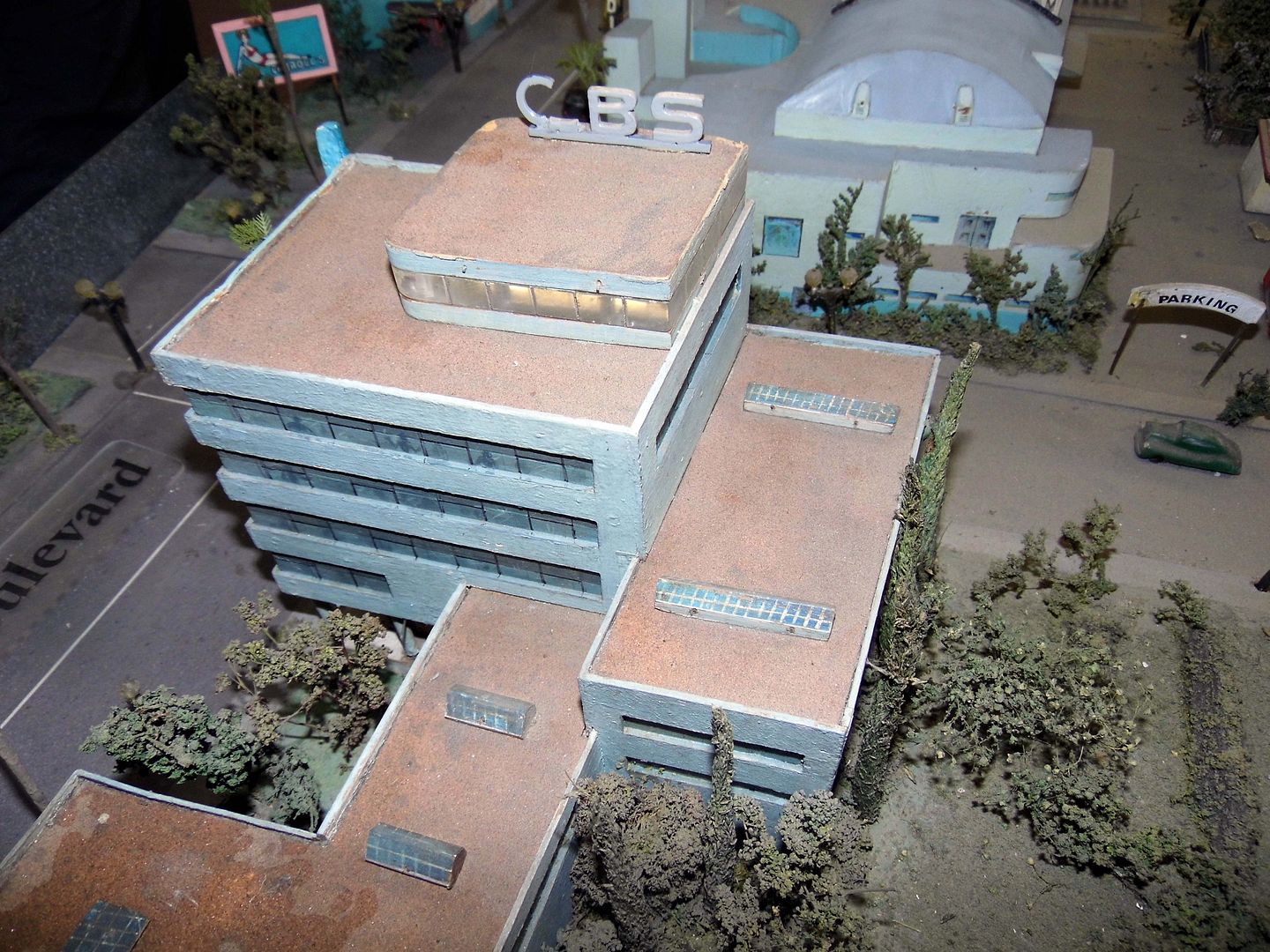 ...it might already have been repurposed into something else.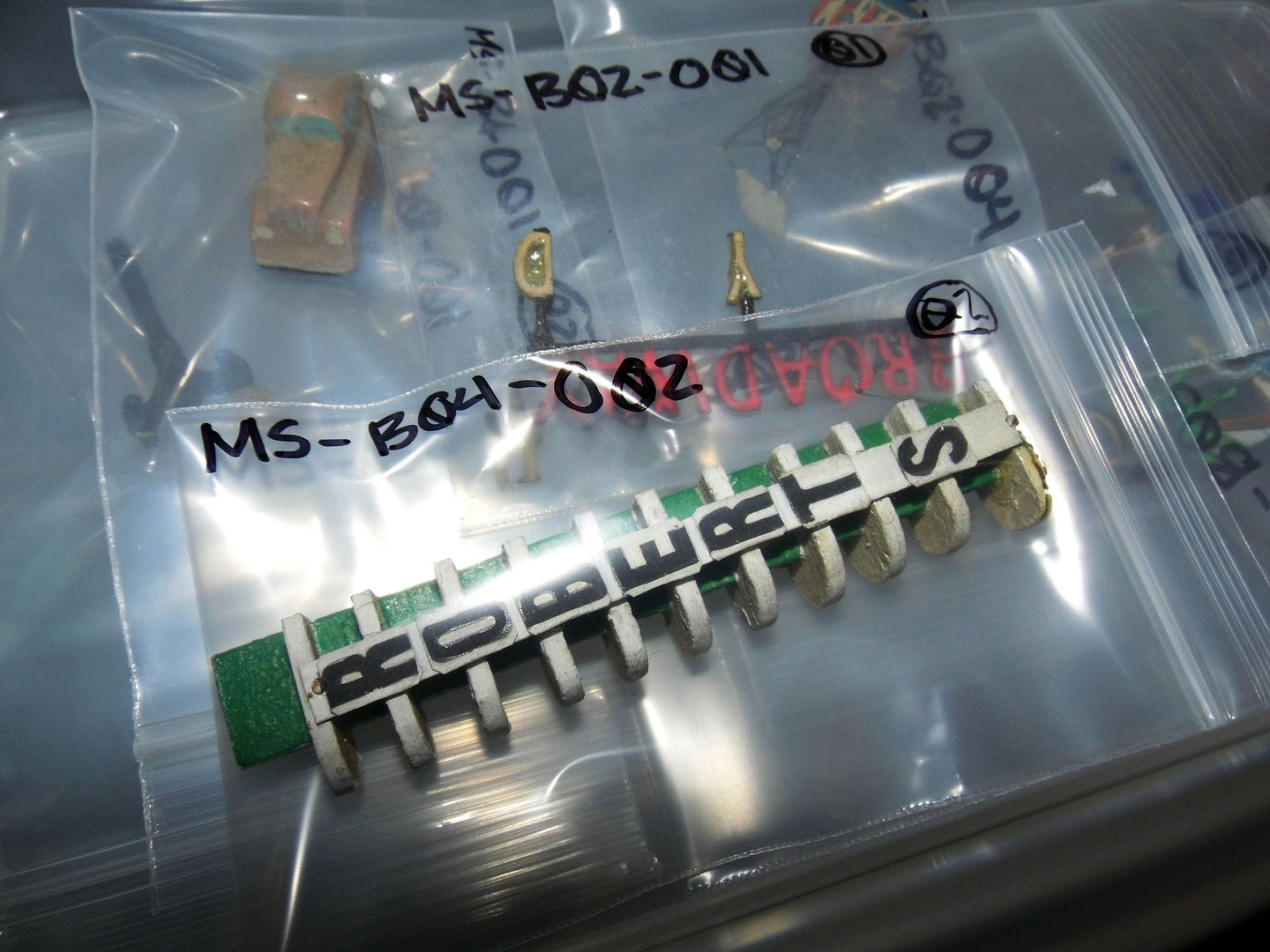 For now, loose pieces are being
bagged and catalogued
for possible restoration, recreation, and repositioning back onto the miniature...
...or at least as a record of what used to be there.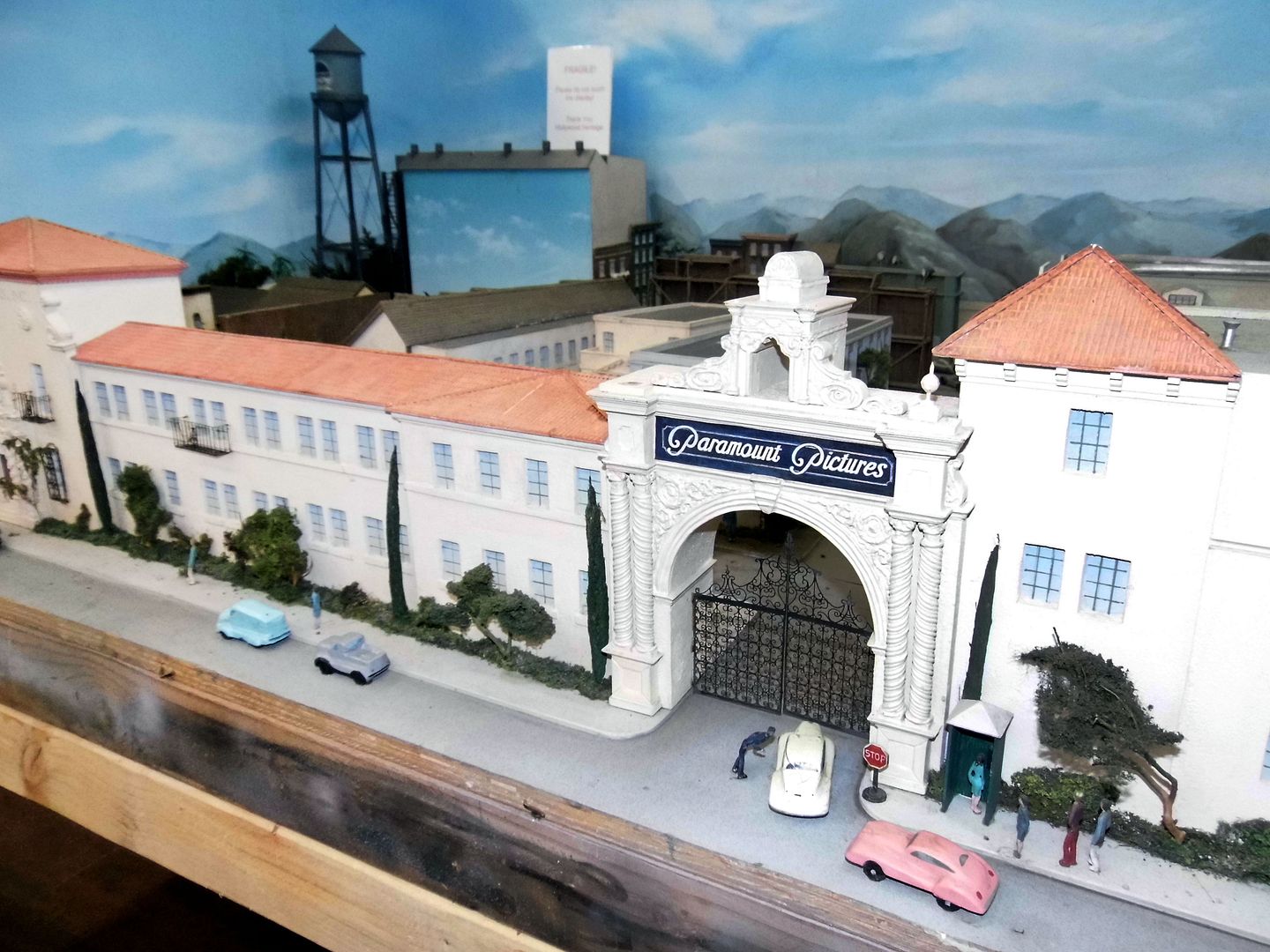 The big diorama of miniature Hollywood wasn't Pellkofer's only model creation—there were several others, including of individual buildings (some of which got destroyed in transit).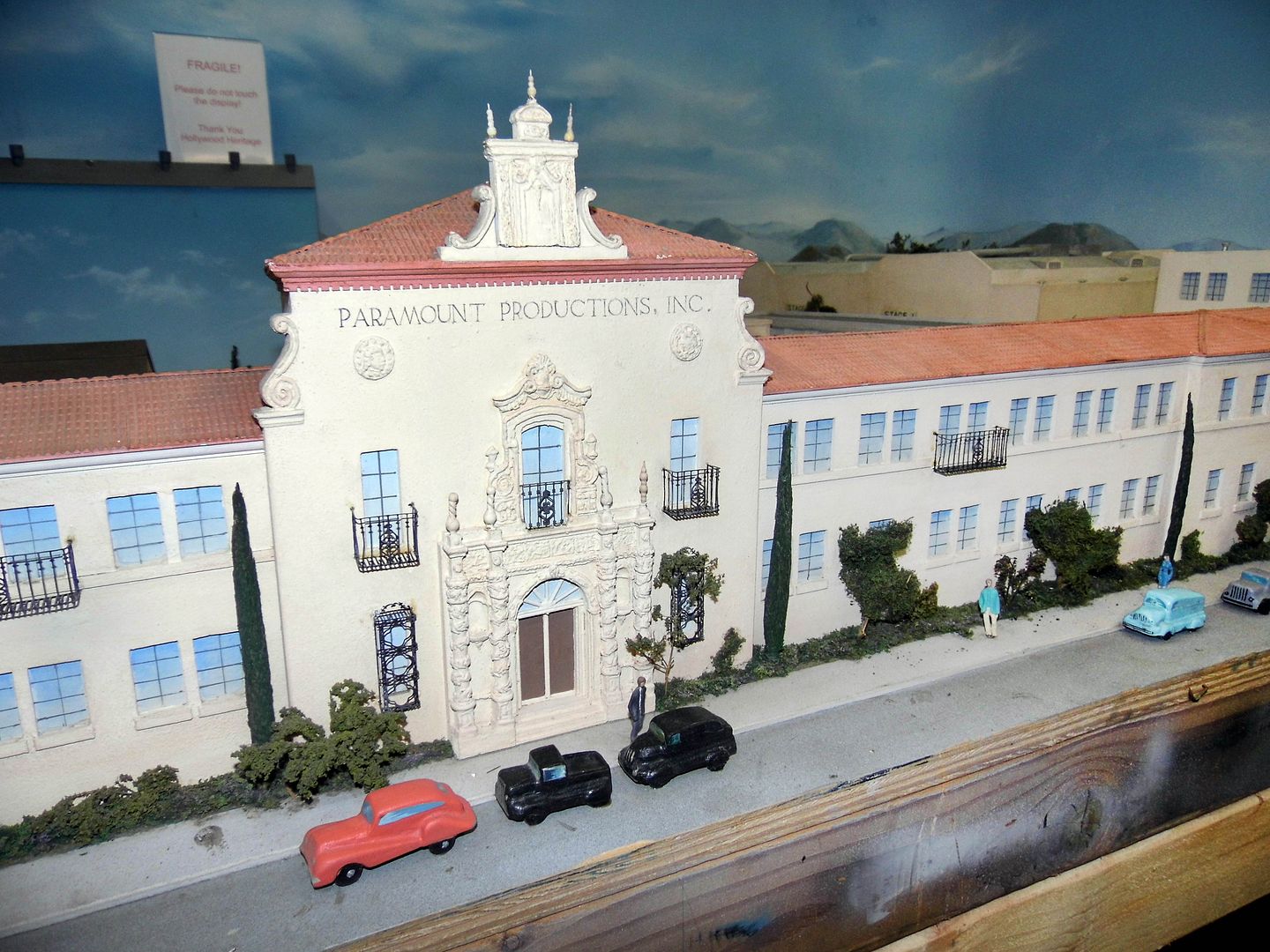 Hollywood Heritage is also in possession of a model of
Paramount Studios
, circa 1937-38.
You can see them both—being cleaned and restored as I write this—at the Hollywood Heritage annex gallery, situated pretty much exactly where De Longpre Gardens, the studio and residence of Paul de Longpré, stood at the turn of the last century. That's when Hollywood Boulevard was known as Prospect Avenue and the area was a suburban development on land owned by Daeida Wilcox Beveridge—a.k.a. the Wilcox Ranch.
The horticultural collection of De Longpre Gardens had become a huge tourist attraction until the French-born watercolorist died from complications of TB in 1911.
His mansion was sold and the entire property demolished in 1925, a decade too early to be included in the Hollywood Miniature.
Related Posts:
Standing in the Shadows of Towers In Hollywood (Or, What Will Happen to the Fonda Theatre?)