The day after Thanksgiving this year, Bob Baker Marionette Theater celebrated its grand opening at its new location.
It was 56 years ago to the day—the day after Thanksgiving, that is—that Bob Baker himself opened his puppet theater in
its old location on First Street
in 1963.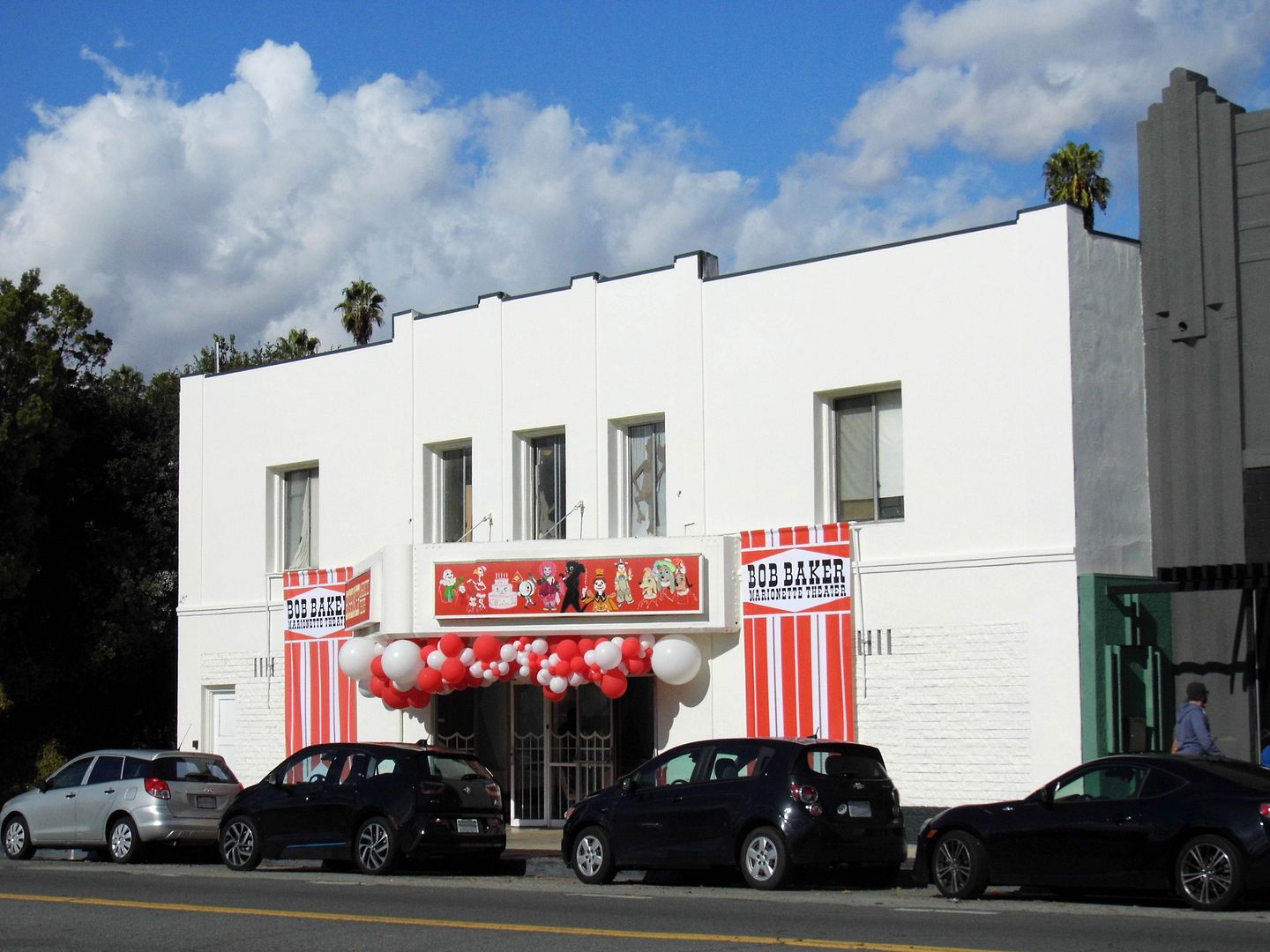 Despite being designated a Historic-Cultural Monument in 2009,
the old theater building
—which wasn't a theater at all, but a studio/special effects workshop—got slated for condo development.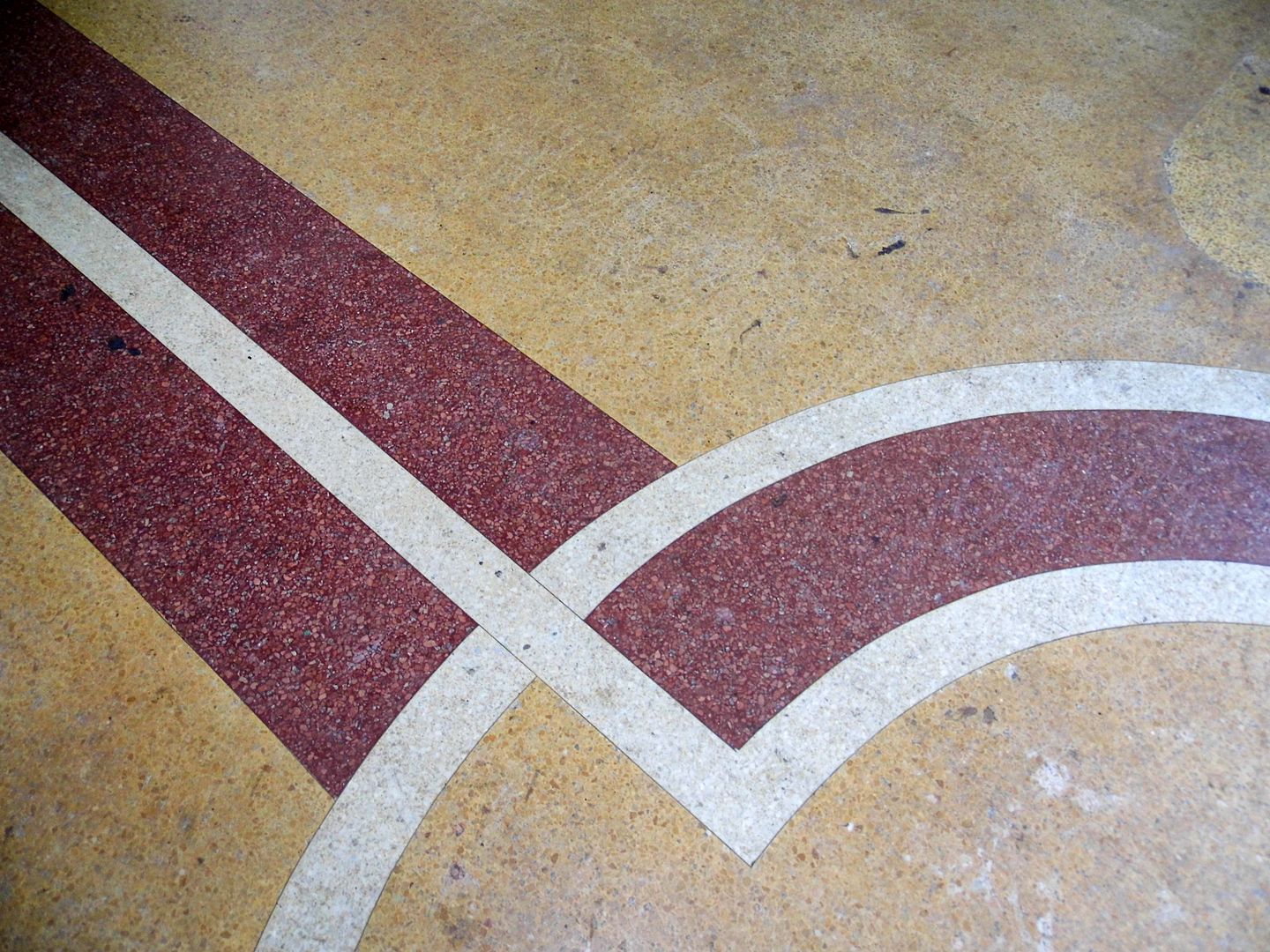 And it turned out to be just the kick in the pants that the puppet theater company needed to find a new home: the former York Theatre in the Northeast Los Angeles community of Highland Park.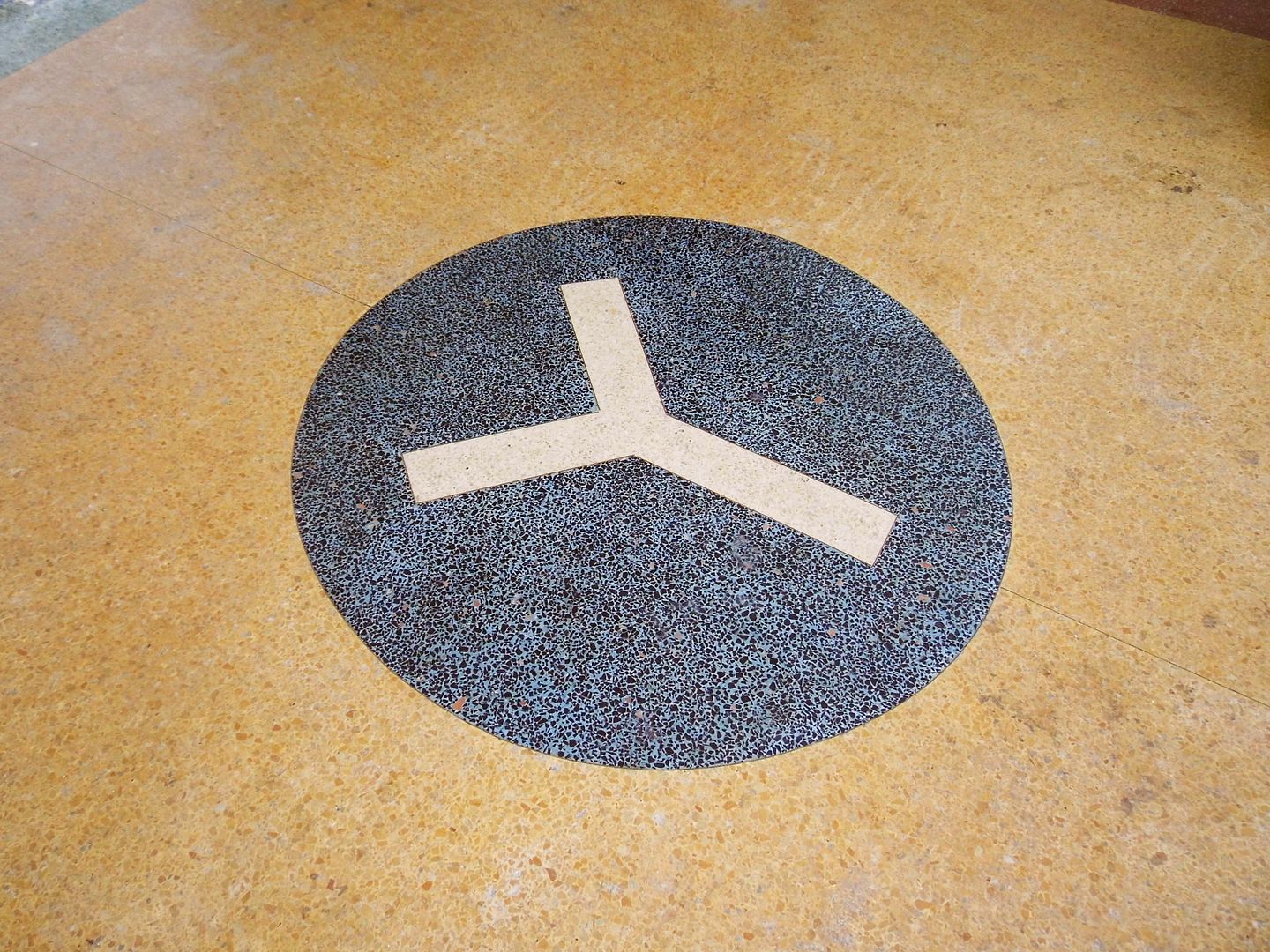 Originally built in 1923 by Richard R.F. Lehman (a.k.a. R.R.F. Lehman) as a vaudeville house—and operated by the John Sugar Amusement Company/Vox Theatres— it most recently housed a Korean church, which had carpeted over the terrazzo flooring.
Once the congregation vacated, it was only a couple of months later—in February of this year—that the Bob Baker folks announced their lease of the York.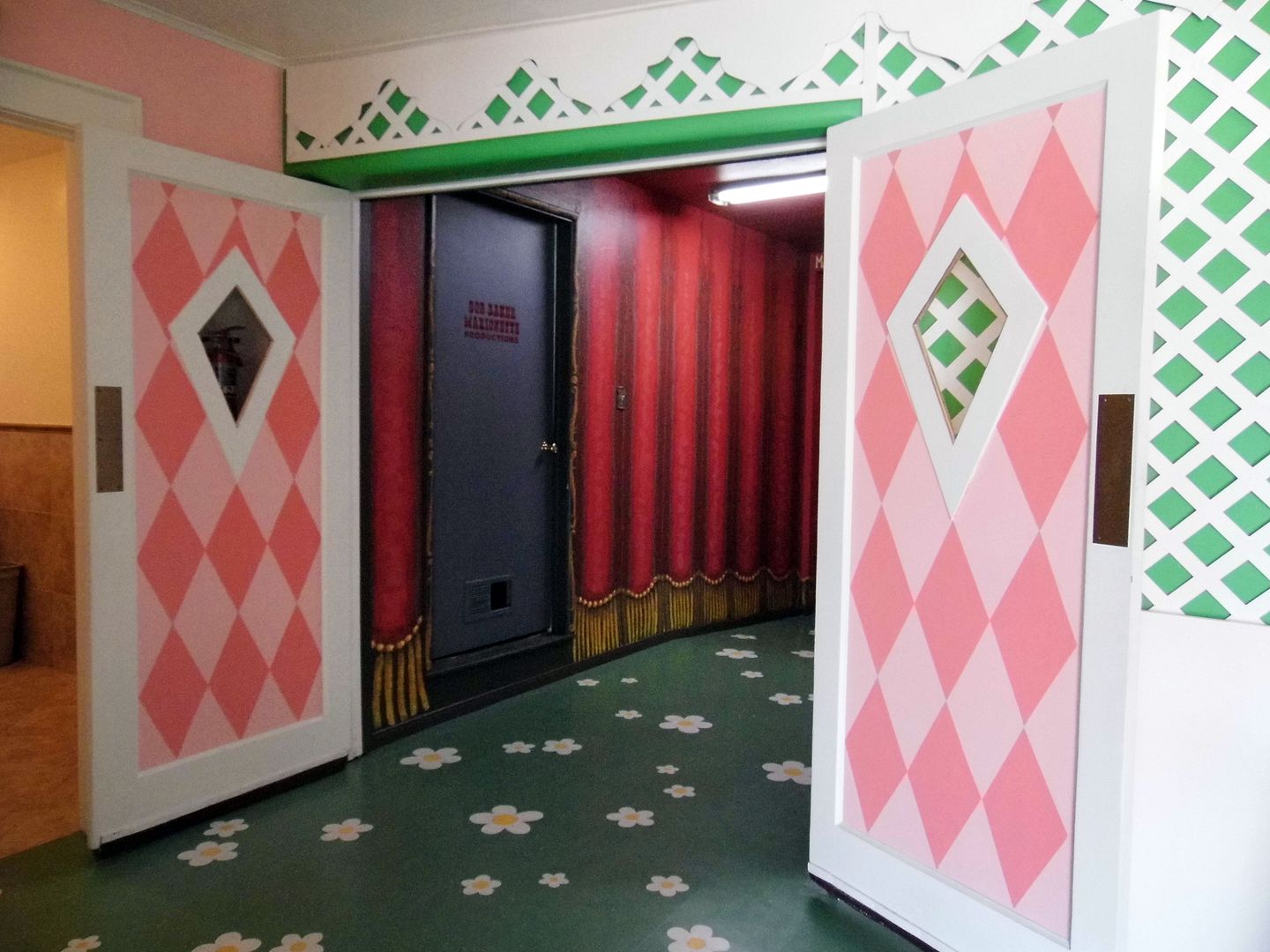 They got to work right away at tearing up the carpet and painting floors, walls, and doors. They were already performing preview shows by June of this year.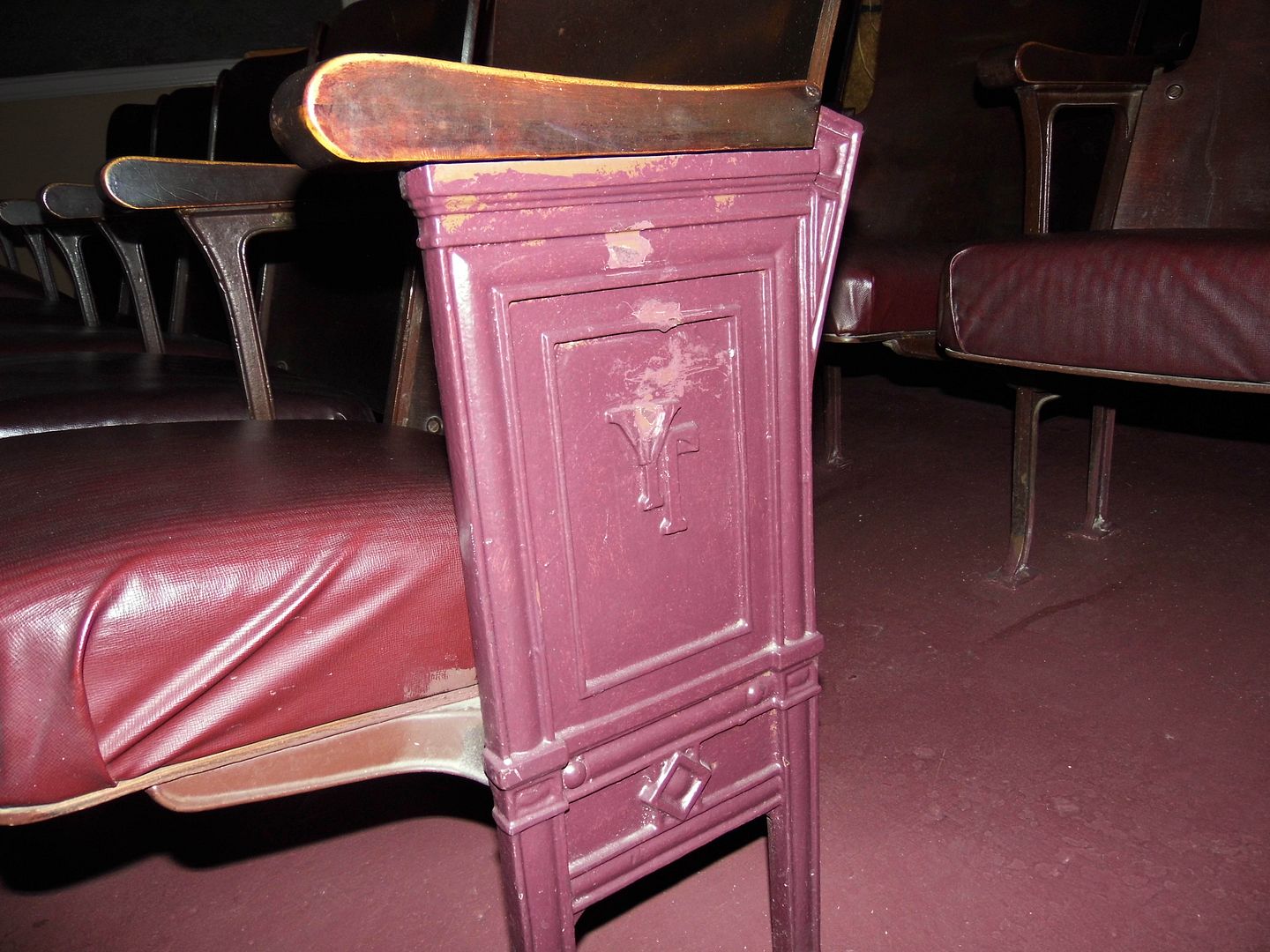 Although the seating capacity has been dramatically reduced from the original 700—now with a max occupancy of 476 people and 2219 puppets—original 1920s-era theater seats are still bolted to the floor.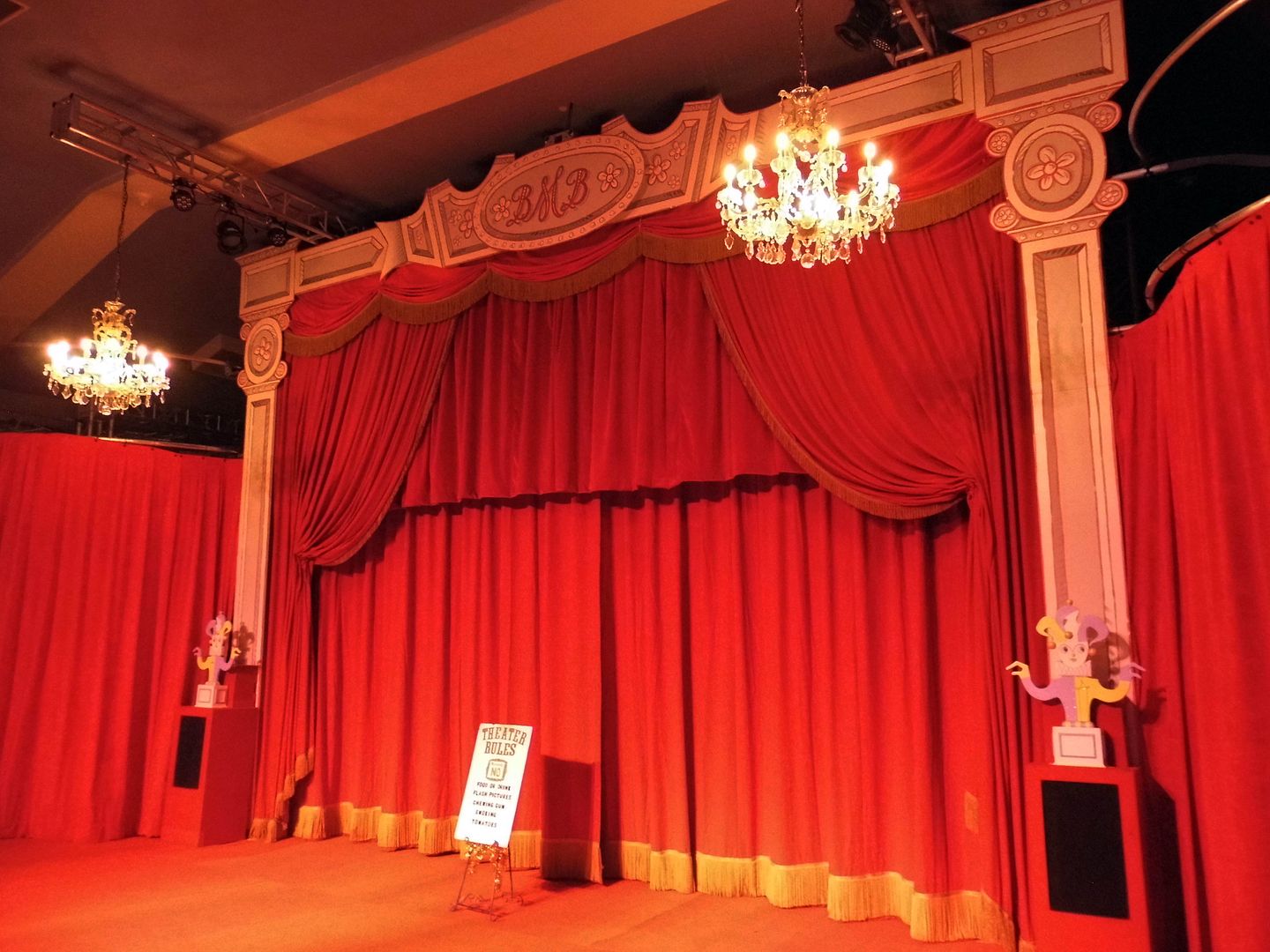 Two chandeliers have been hung (a third is on its way) in front of a false proscenium, with those calling card red curtains hanging once again.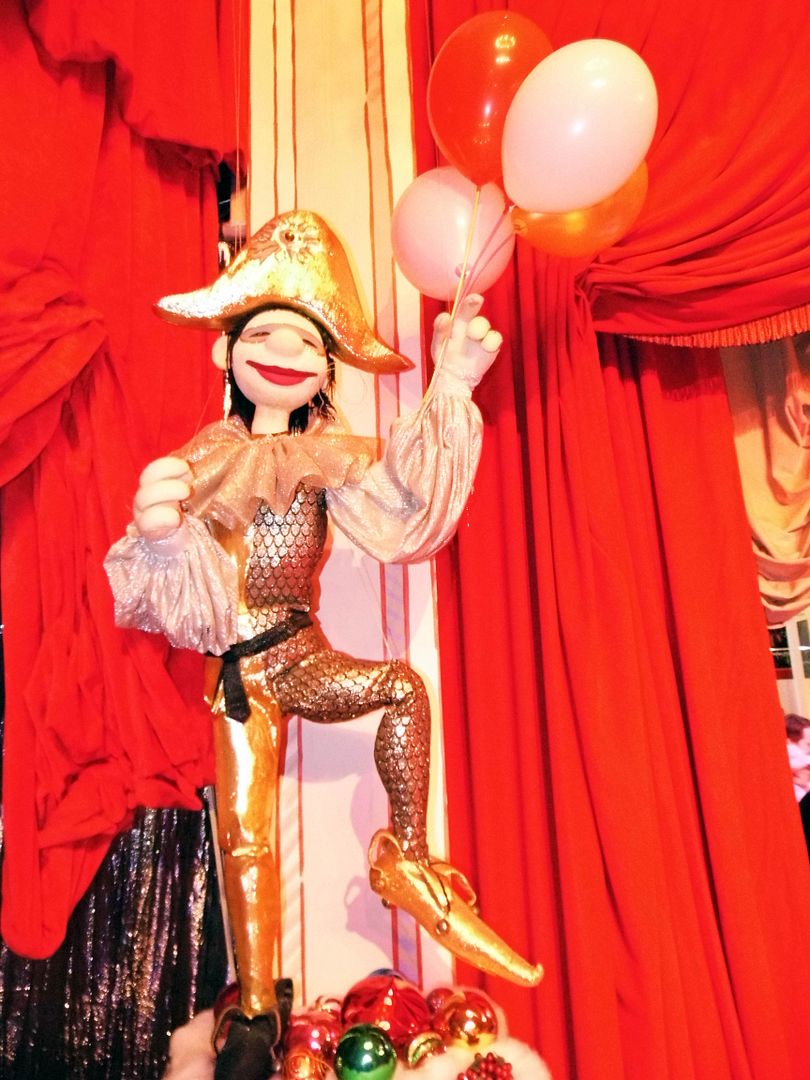 The clowns have returned to the sides of the "stage," too.
But an exciting new addition to the new location is a digital theatre organ, whose console is a Wurlitzer replica. It's all too fitting that this little toy-sized organ perform the preamble for puppet shows—and maybe even step into the spotlight for some future organ-oriented programming, too.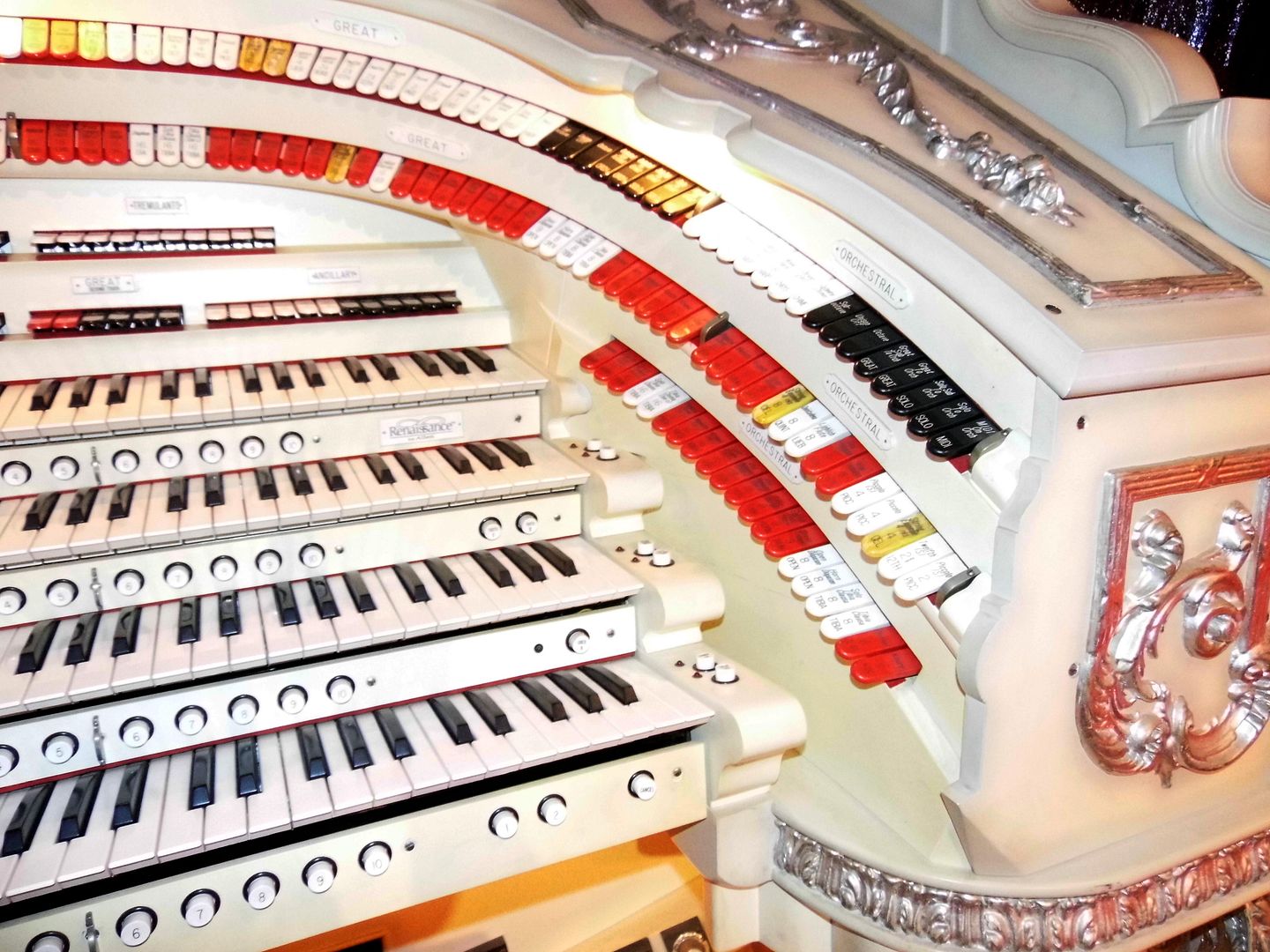 The
L.A. Times reports
that the York Theatre did, at one point, operate as Artisan Organ Hall for organ sales and repairs! And
a 1923 edition of the L.A. Times
also reports that the original theater operation housed a Wurlitzer for its vaudeville performances.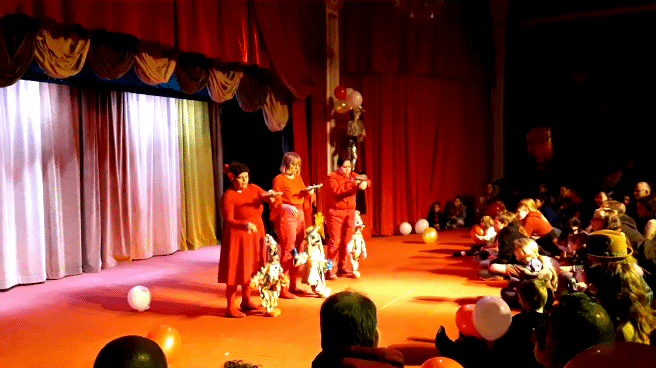 The auditorium is bigger and wider than it used to be—and that's a good thing. The sightlines have dramatically improved, especially with the raked floor.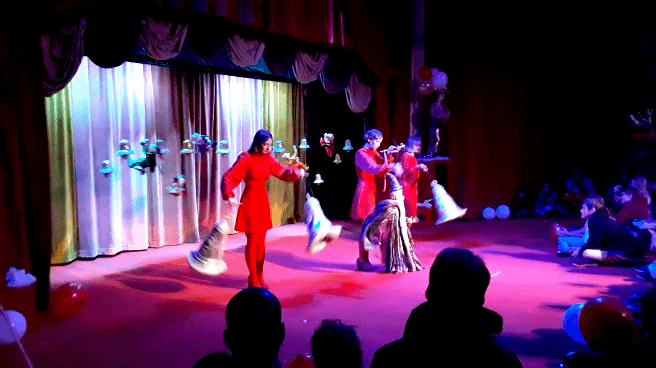 But the upgrade to 10,000 square feet—from 7,000 sq. ft.—doesn't take away any of the intimacy of the performances.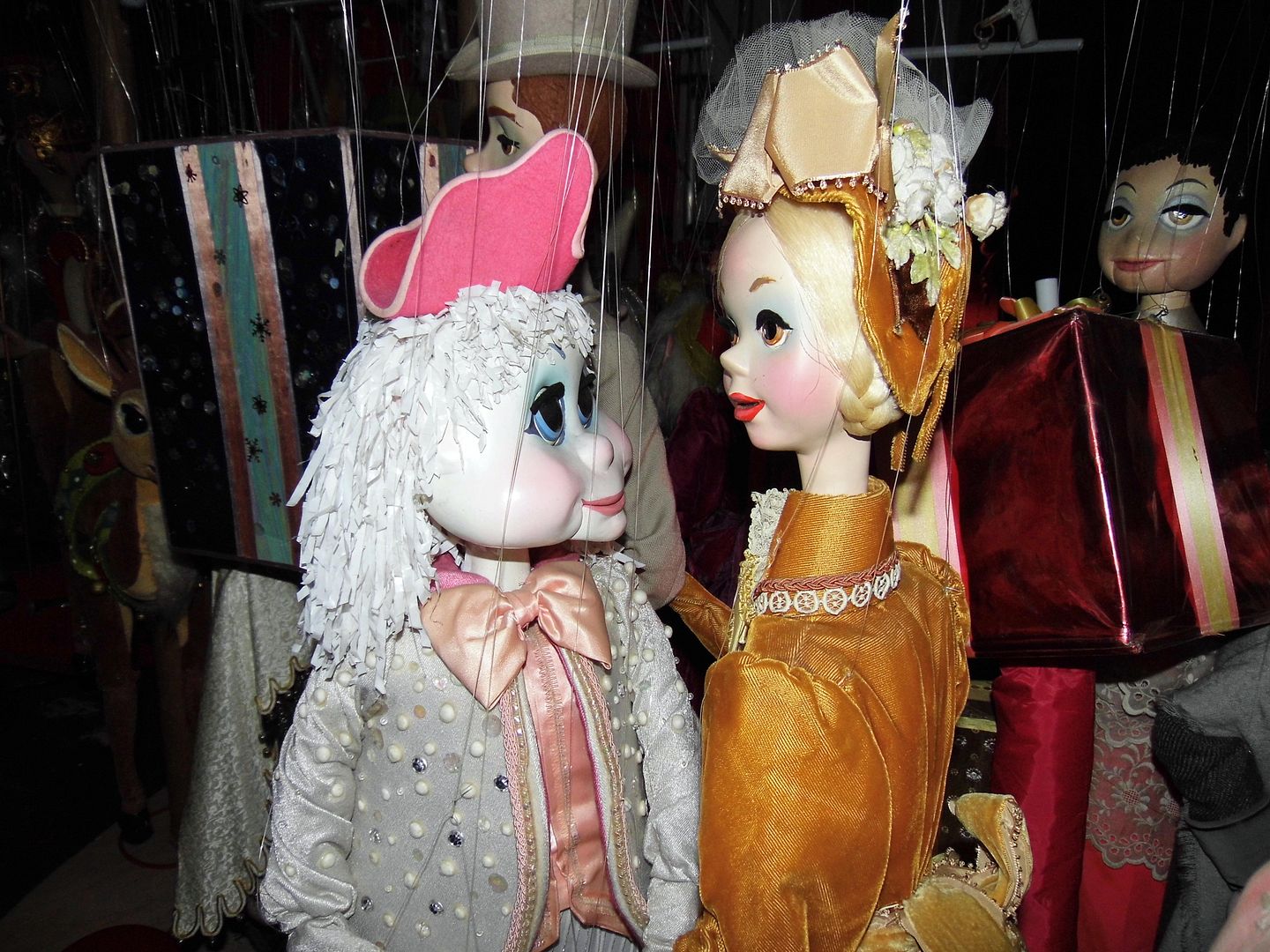 If nothing else, it provides some extra room for puppet storage.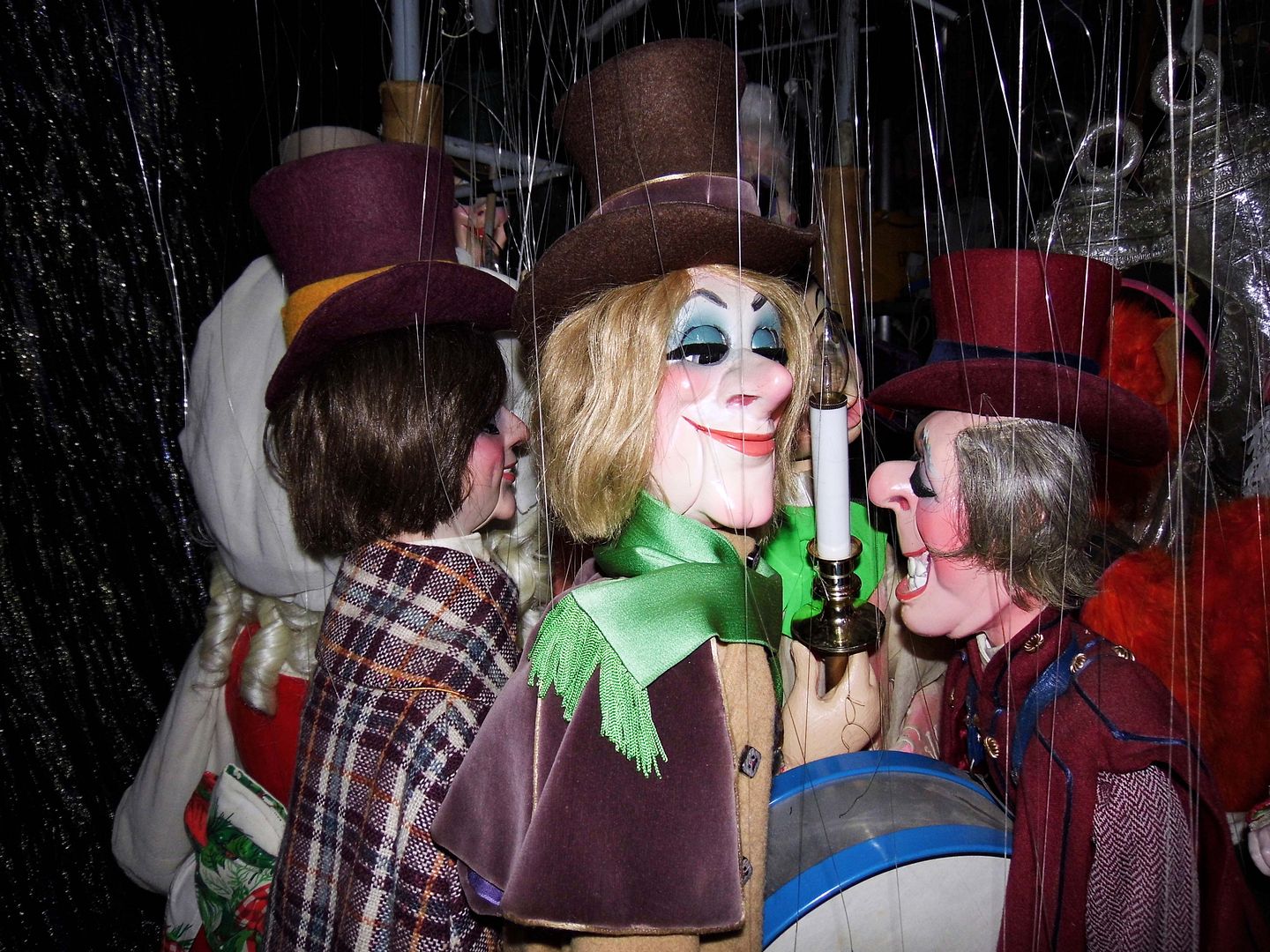 And while many of the puppets used in the theater company's shows date back several decades, there are new puppets still being created by the staff and volunteers who now run the show.
They've even resurrected some shows—and puppets—that haven't been seen in decades.
What they've already accomplished is incredible. And while they've still got more to do, there's no doubt that they will settle into their new home quite nicely.
For historic photos, visit the York Theatre page on Los Angeles Theatres.
Related Posts:
Photo Essay: Bob Baker Marionette Theater Company Bids Farewell to Their Home of 55 Years