I hadn't been to the Cambria Pines Lodge since I spent one night there on my way to Big Sur in 2011. But it's not as though I hadn't tried.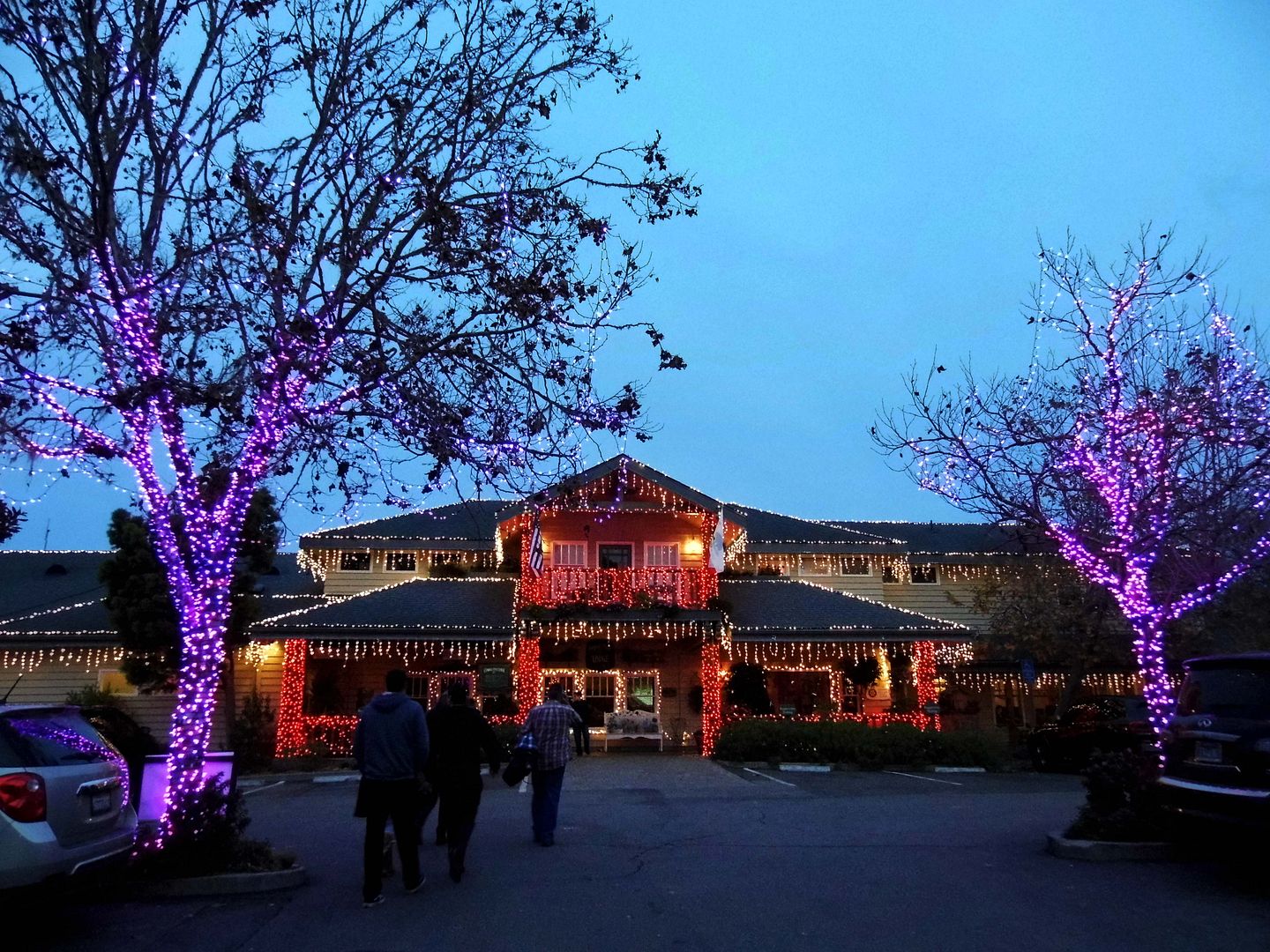 Last year, I'd booked myself on a trip to visit the Cambria Christmas Market, which takes place annually at the Cambria Pines Lodge. But the night before I was supposed to make the 4-hour drive, I came down with probably the worst bout of food poisoning I've ever had.
So, I'd spent a year regretting the cancellation of that trip—and vowing to try again this year, its eighth year running.
After all, the German-style Christmas market is nationally recognized as one of the greatest holiday light displays in the country, with 30 miles of lights.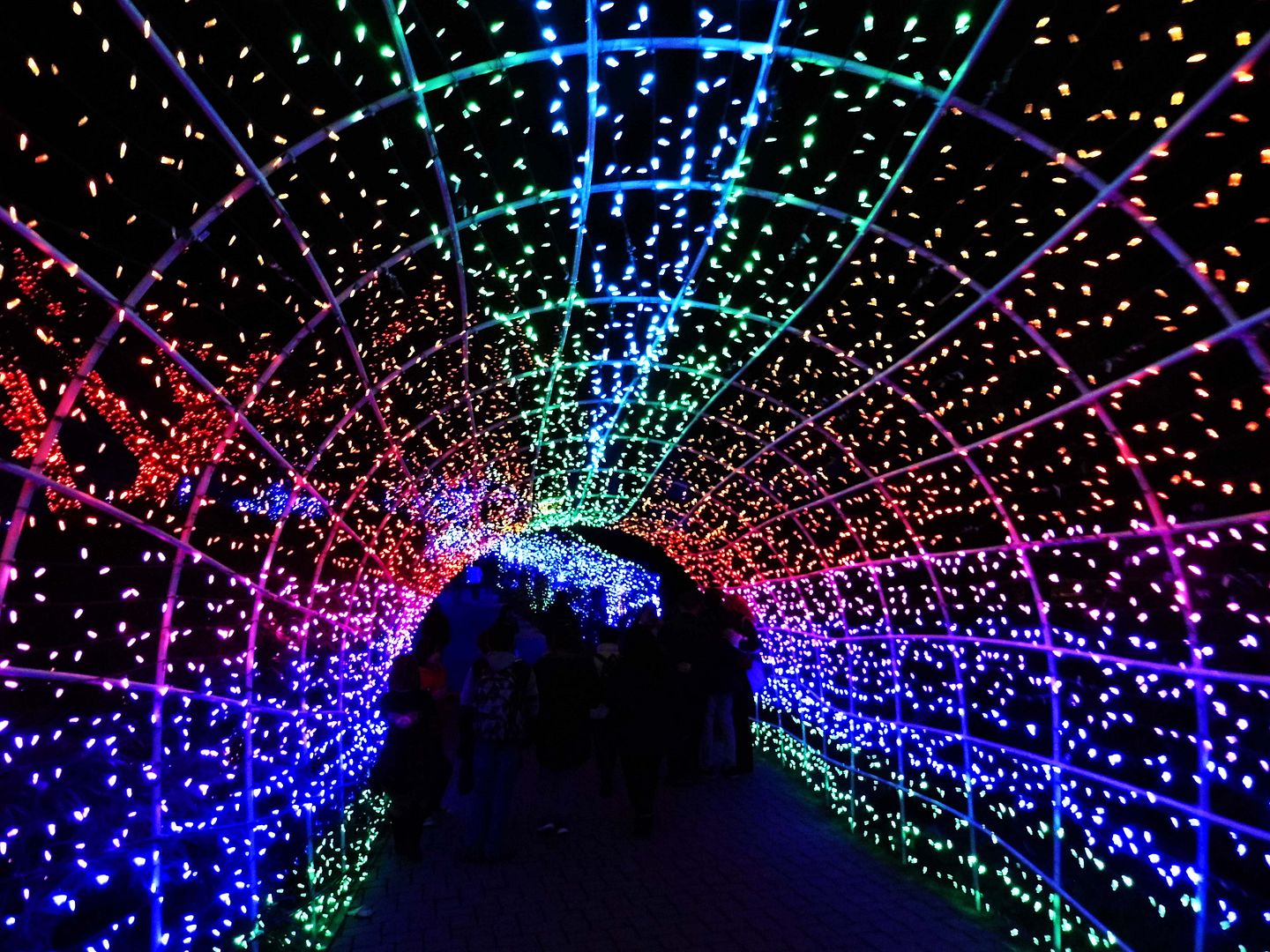 Starting with a tunnel of lights...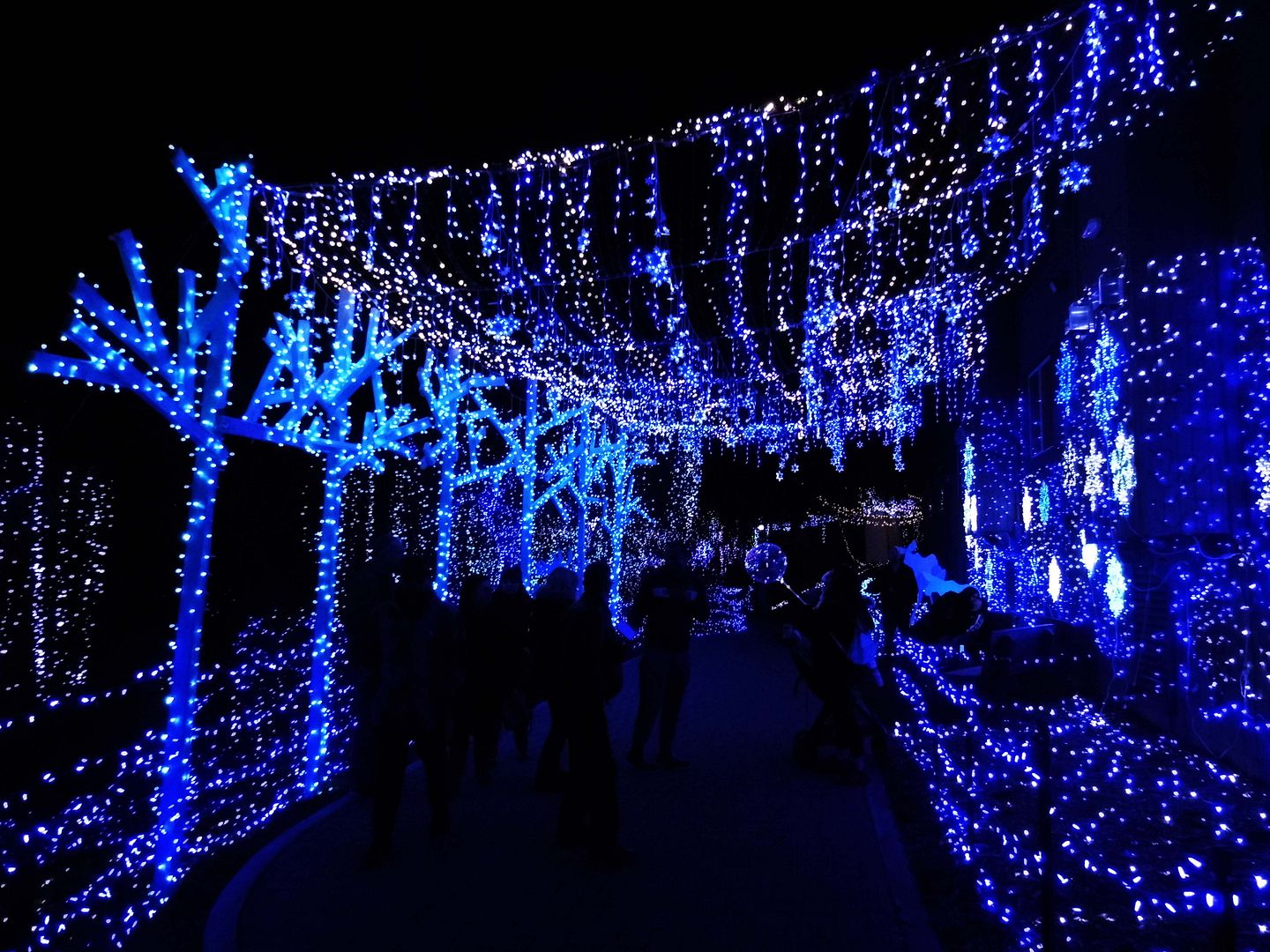 ...and moving through red-and-green and blue-themed environments (as well as an orange-lit replica of the Golden Gate Bridge)....
...you eventually get lost in a Christmas wonderland.
Created by the appropriately-named Winter family, the Cambria Christmas Market occupies an area called Lodge Hill behind Cambria Pines Lodge and Cambria Nursery and Florist.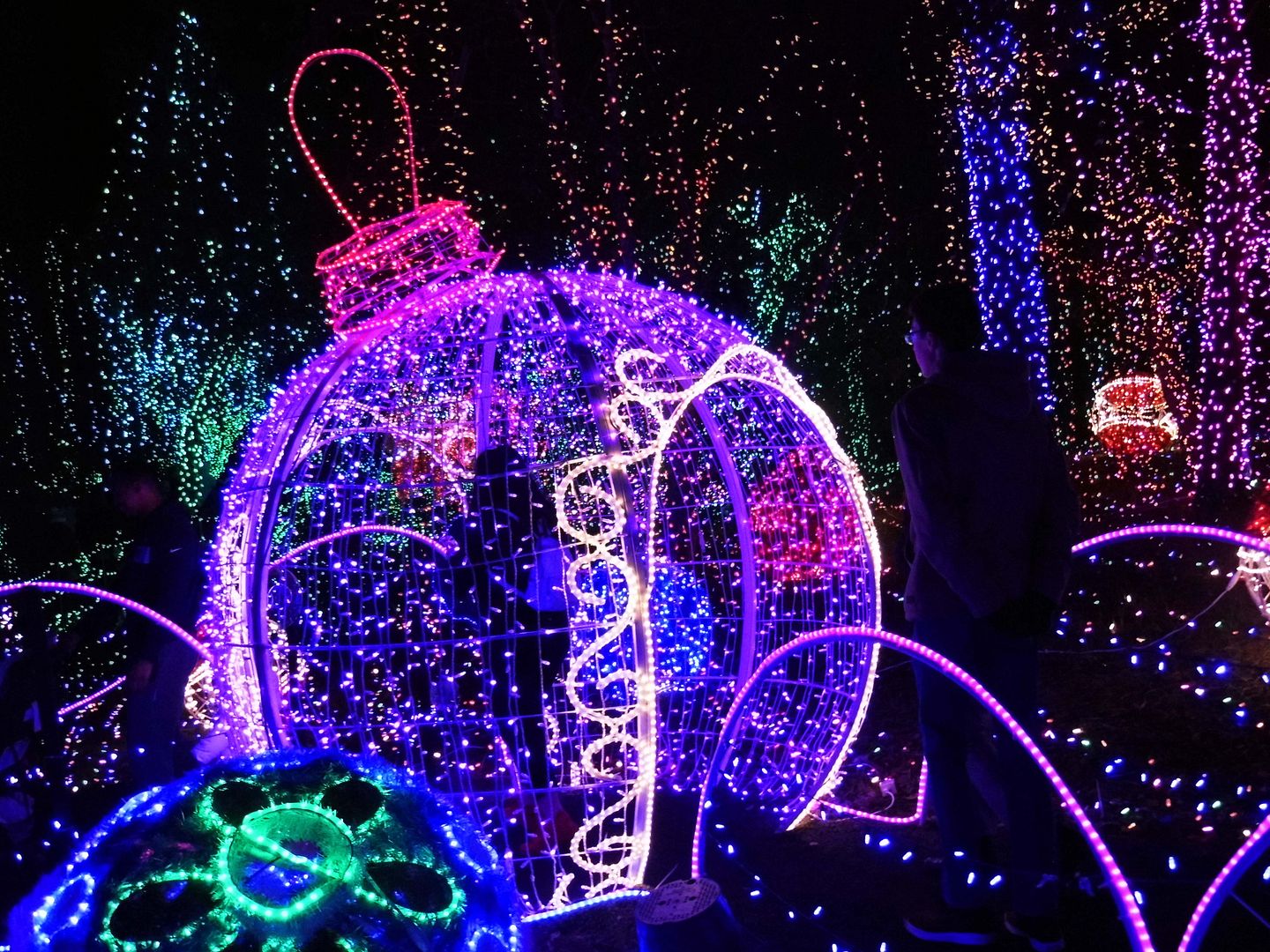 Nestled among the pine trees in
this quaint, California Central Coast town
, this Christmas Market is the kind of place young couples get engaged inside the larger-than-life ornament balls...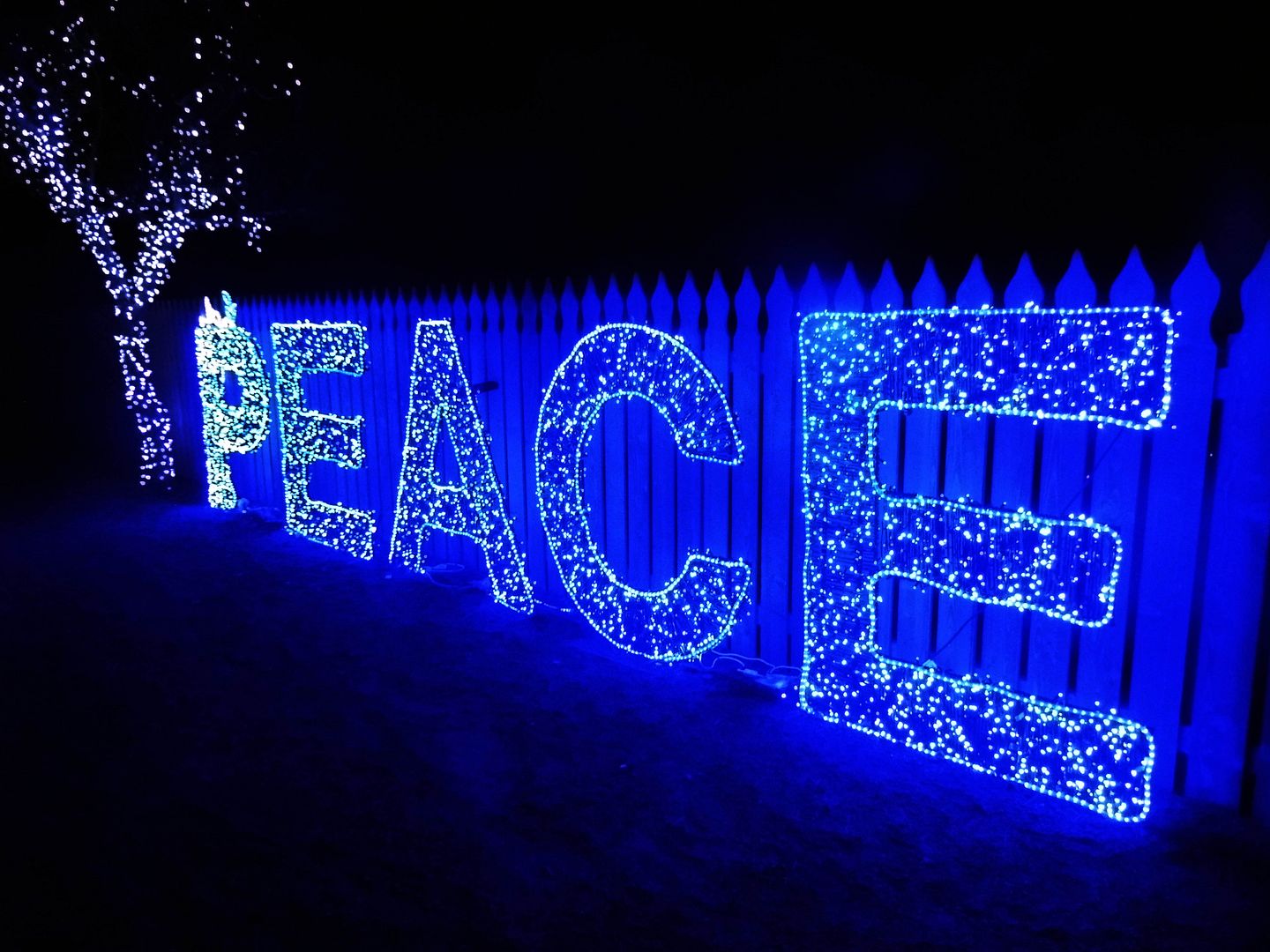 ...and parents and grandparents of all ages stroll around with their kids and grandkids, pointing out Frosty and Santa...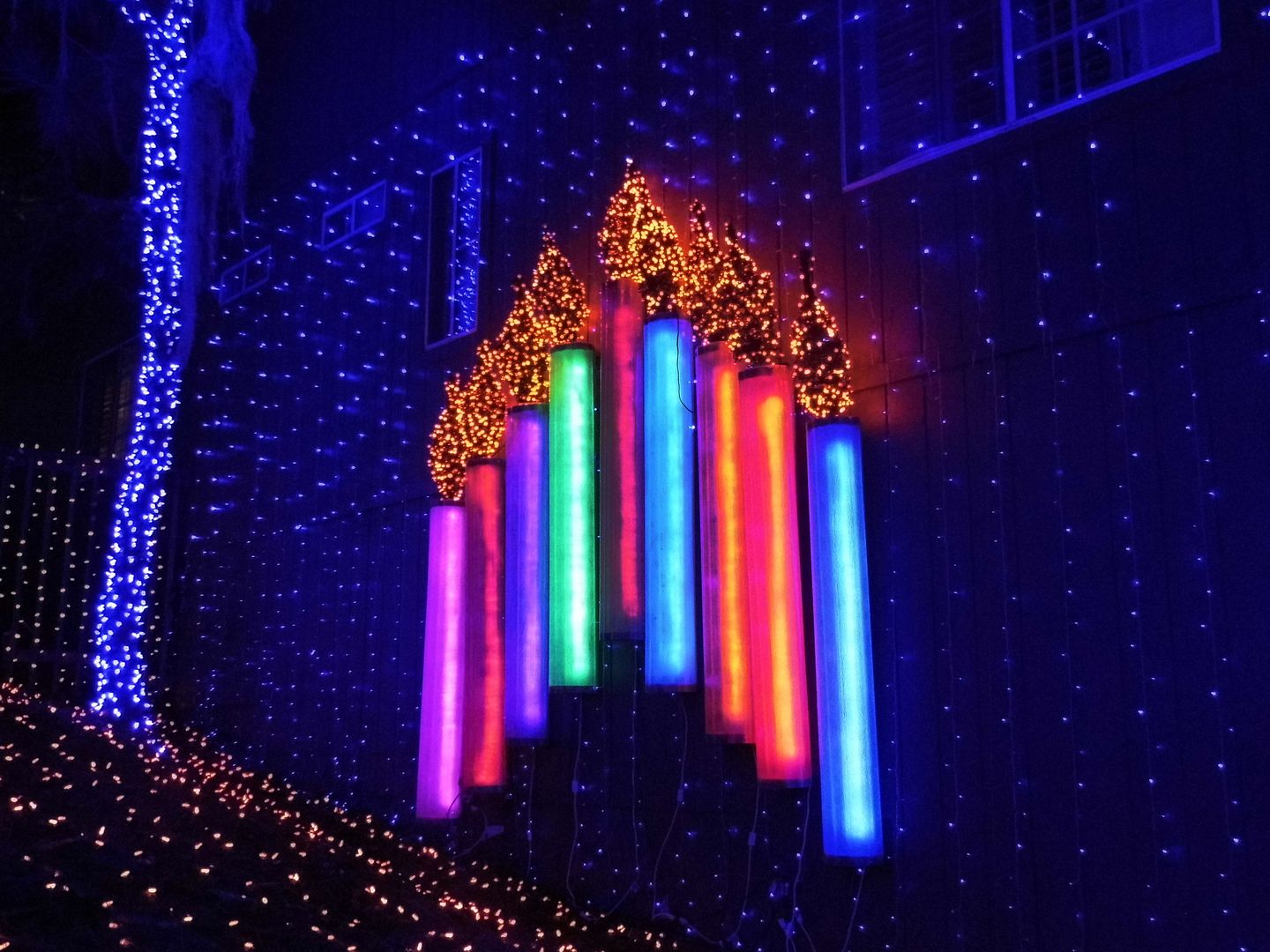 ...and experiencing December traditions from Germany as well as other cultures from across the globe.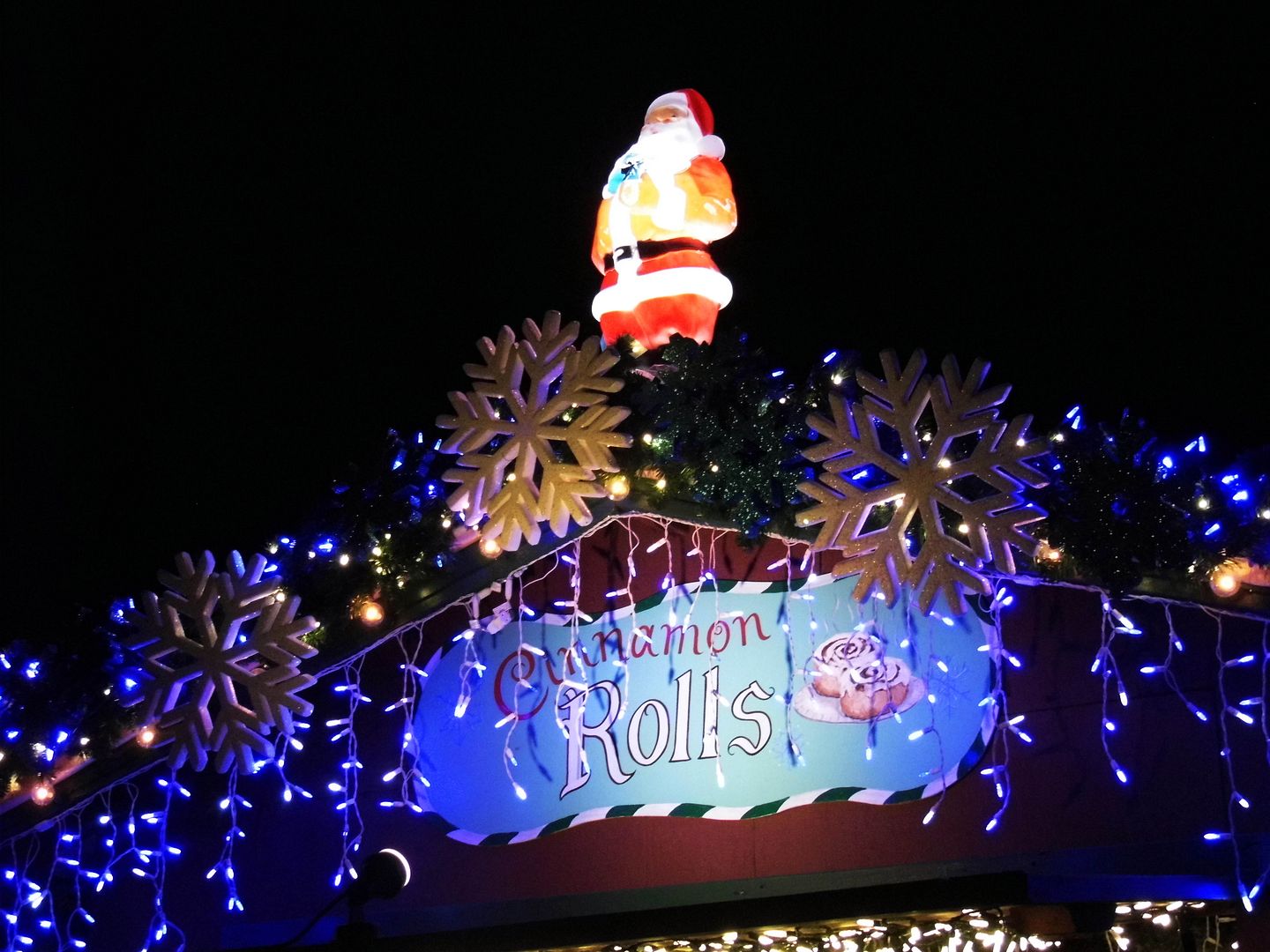 If you don't partake of the Christmas buffet dinner at the Lodge (which is excellent) like I did, the market has got everything from tacos and pizza to kettle corn and pastries. And of course there's also
gluhwein
(German mulled wine), in addition to the traditional
biergarten
.
Maybe ride the Santa Express first, so your hands are free to hold on while the tiny train (a new addition as of 2018) takes you on a 15-minute ride between the buildings, through a tunnel, and past trippy black light murals.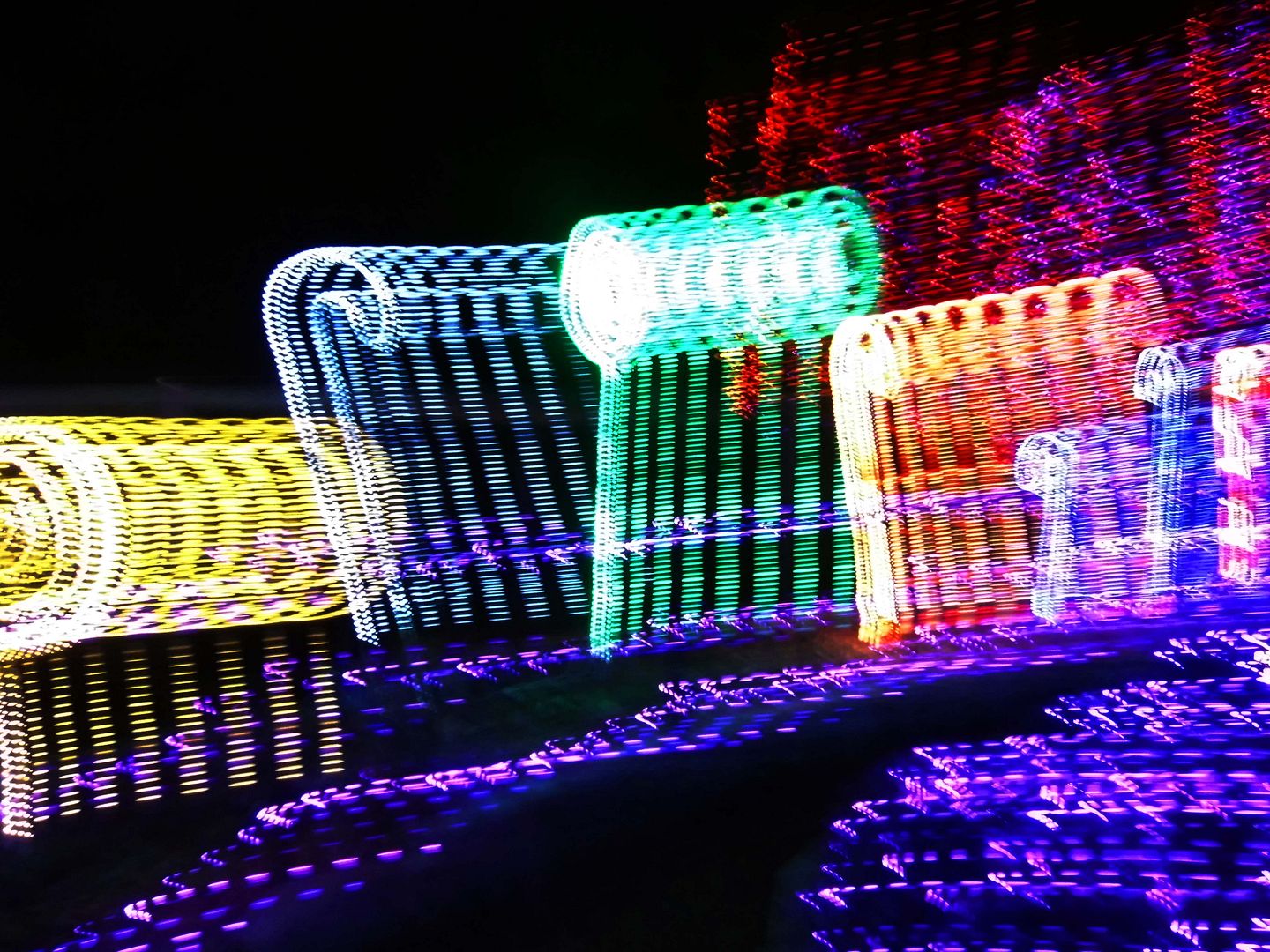 In the end, it was all a blur—at least for my first visit, where I was just trying to find my way through and soak it all in.
For some, it's an annual tradition—and not just because they can find some last-minute gifts from the unique vendors.
The 1960s-era zoo may be gone, and the peafowl may have not roamed the grounds freely in the last two decades, but there's still something really special about this inn, with its main lodge and guest cottages built (circa 1927) in the shadow of
Hearst Castle
and the logging industry.
And it's even more magical with all this holiday spirit.
Related Posts:
Photo Essay: 1000 Lights (Or More) at Sherman Library and Gardens
Photo Essay: Lighting Up the LA Zoo