This is the first year that I won't be at
Modernism Week
in Palm Springs since I first went in 2017. I even went in 2021 in the middle of the COVID-19 pandemic.
But I had a friend visiting the low desert the week
before
Modernism Week this year—and since I couldn't afford two trips in February, I chose my friend.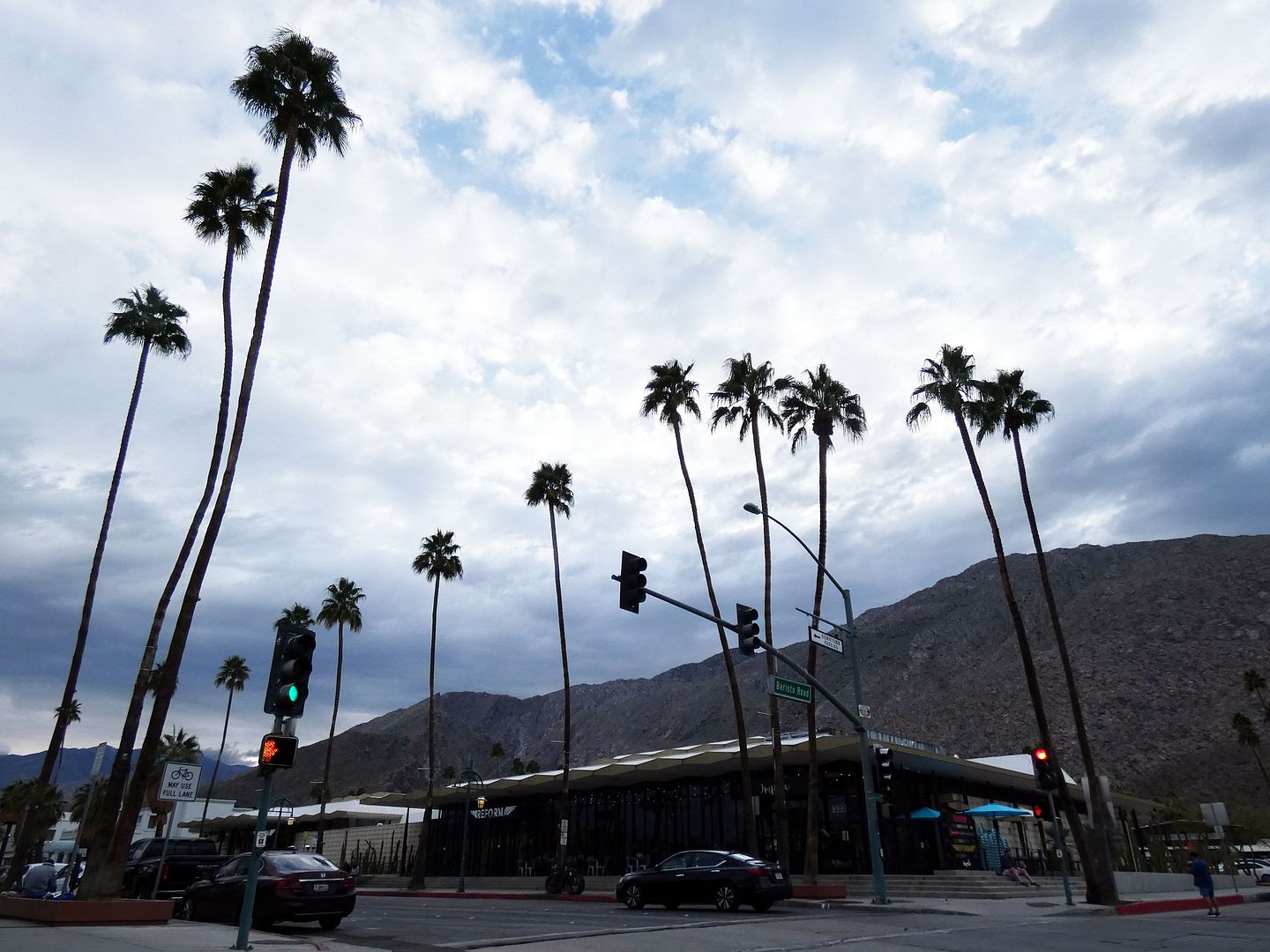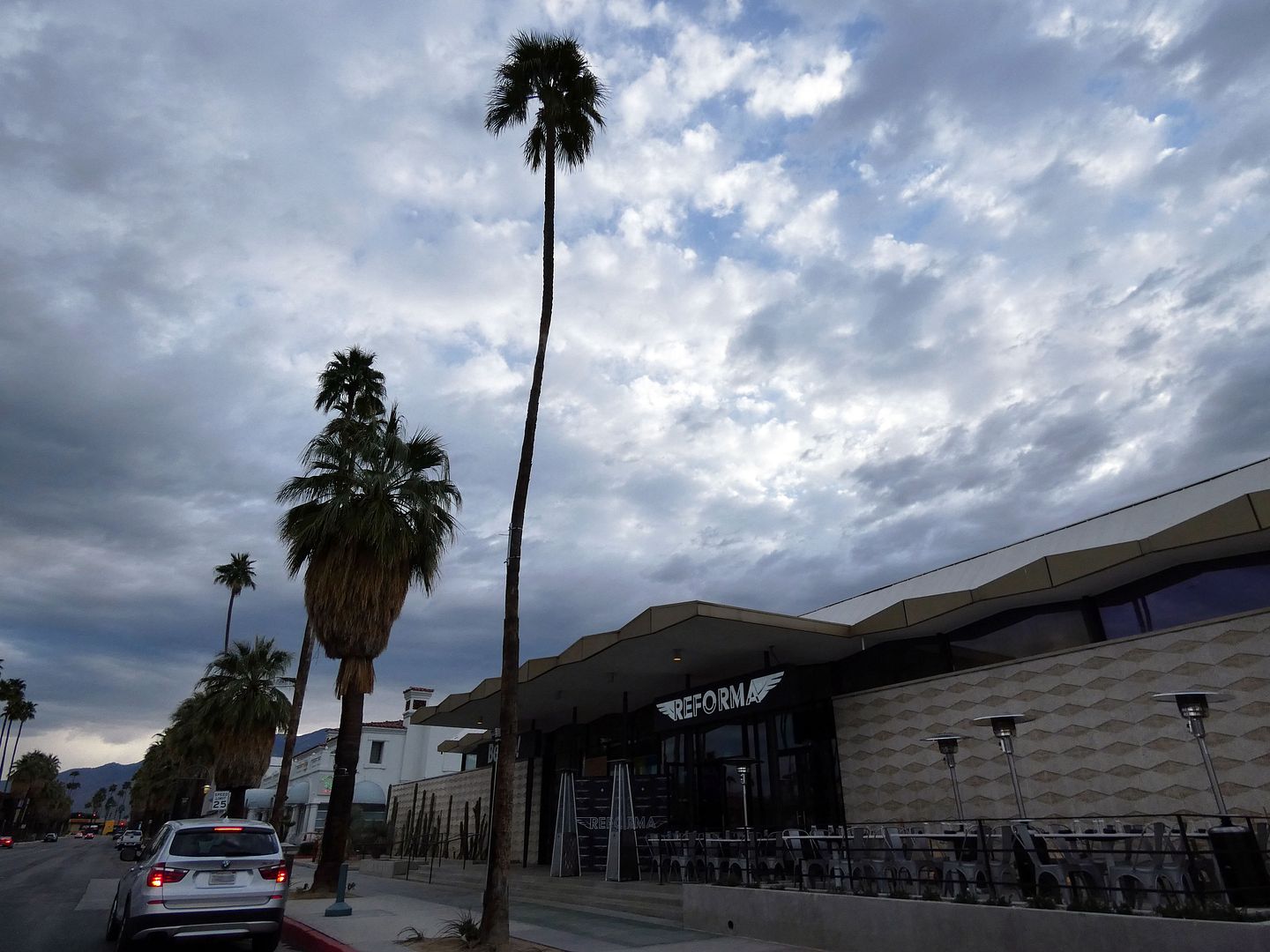 Although my friend is a newbie when it comes to Palm Springs Modernism, we chose the more advanced "
Modern Homes & Buildings 101
" tour, which allowed us to explore some of the commercial architecture that's hiding in plain sight in uptown and downtown PS.
As the afternoon slipped away under darkening skies that threatened rain, the tour brought us to the
Charles Luckman
- and
William Pereira
-designed former J.W. Robinson Department Store (circa 1958), whose diamond-patterned roofline now hangs over a liquor store, a gym, and a nightclub.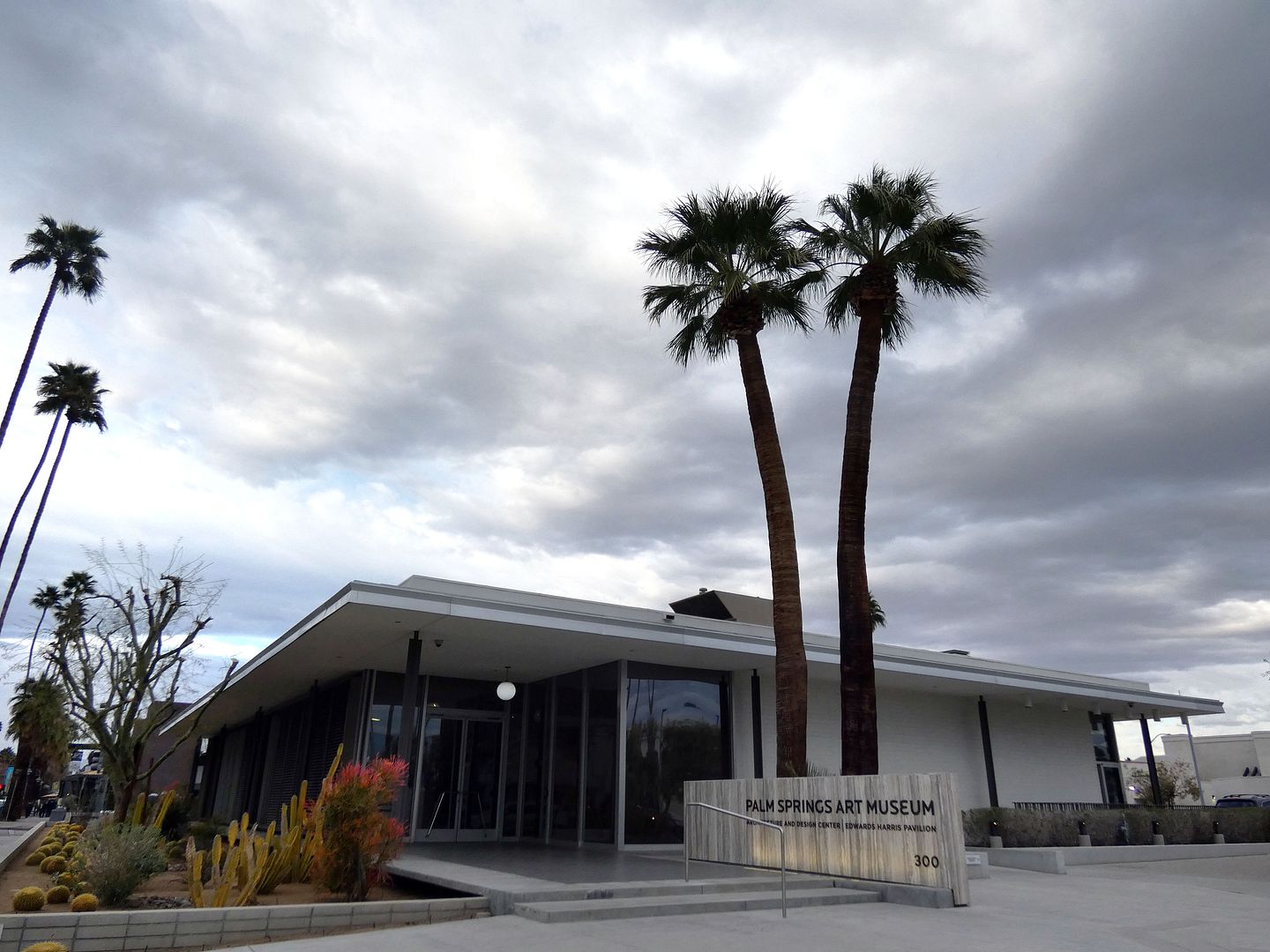 Across South Palm Canyon Drive at West Baristo Road is the present-day Palm Springs Art Museum Architecture and Design Center, Edwards Harris Pavilion, located in the former Santa Fe Federal Savings & Loan designed by
E. Stewart Williams
. (It was later taken over by American Savings and most recently almost became a development called "
Baristo Lofts
" until preservationists stepped in.)
How appropriate for the 13,000-square-foot, freestanding
historic structure
(designated locally in 2009) built in a minimalist Modernist style (in 1961) to now house a museum devoted to the art of Modernism (purchased in 2011)!
There are still some details left over from its days as a financial institution, like the drive-up teller window (an innovation of Santa Fe Federal, to provide "
motor banking
")...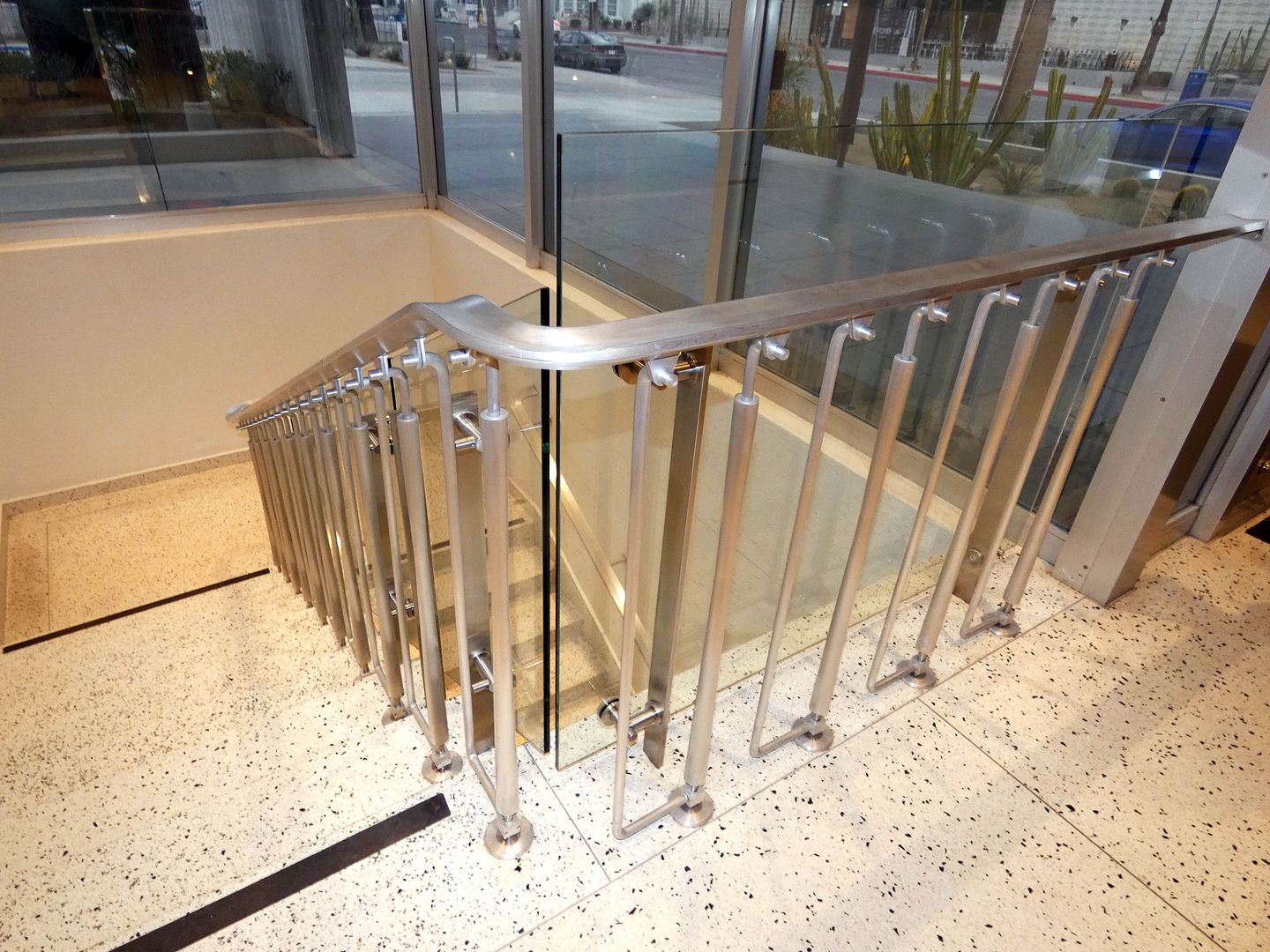 ...the railing at the front entrance (leading downstairs, which doesn't feature any public gallery space)...
...the terrazzo flooring, some of which had been too damaged and was ground up to make new terrazzo from the old (you can kindo f see the color differential here).
The inside of the teller window is preserved, too...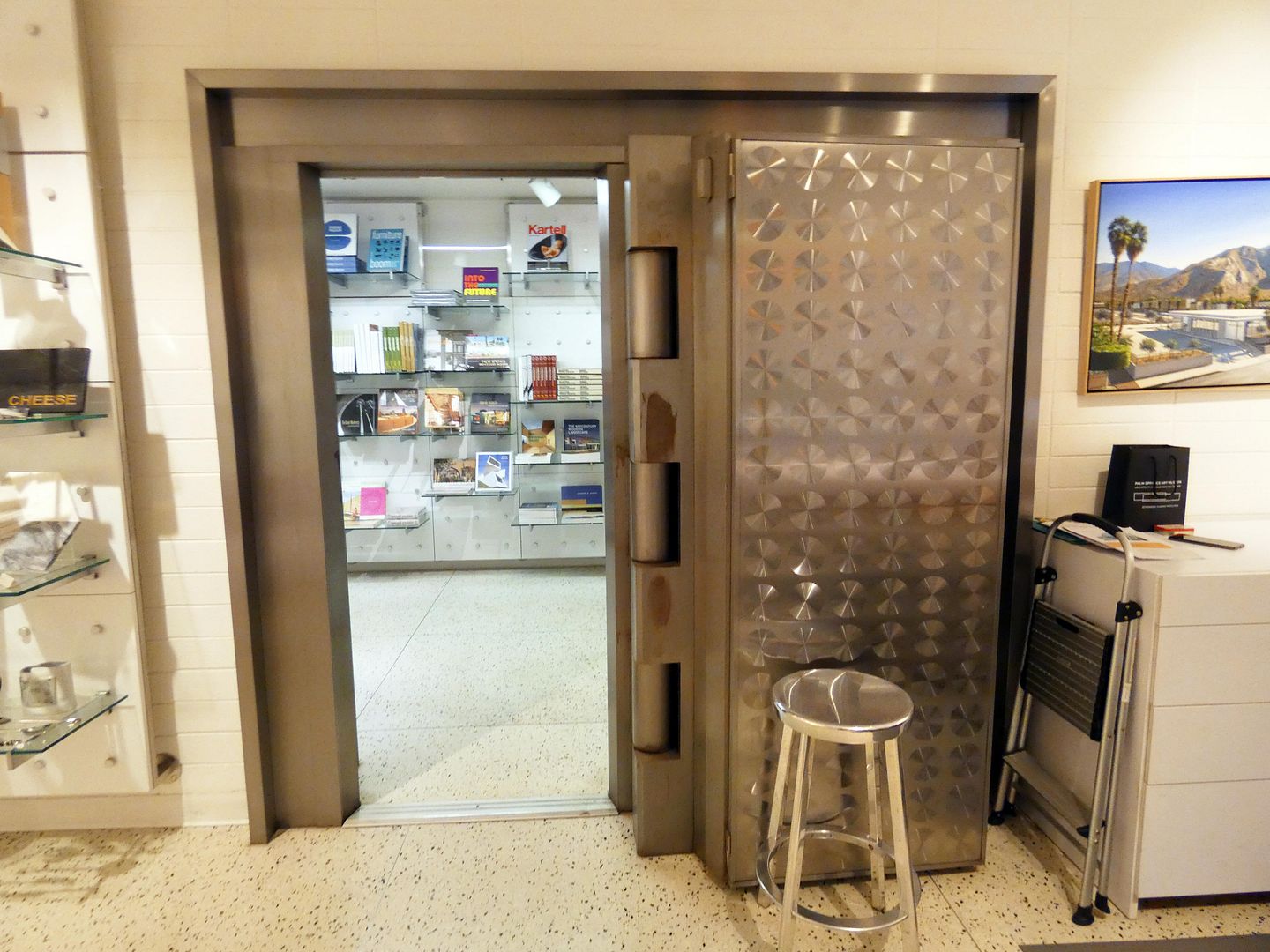 ...as is the bank vault, which was converted into the museum gift shop...
...and retains its original vault door...
...as well as its vintage airlock switch, in case anyone ever got locked inside the vault and was in danger of running out of oxygen.
Another historic bank building on South Palm Canyon Drive is still a bank...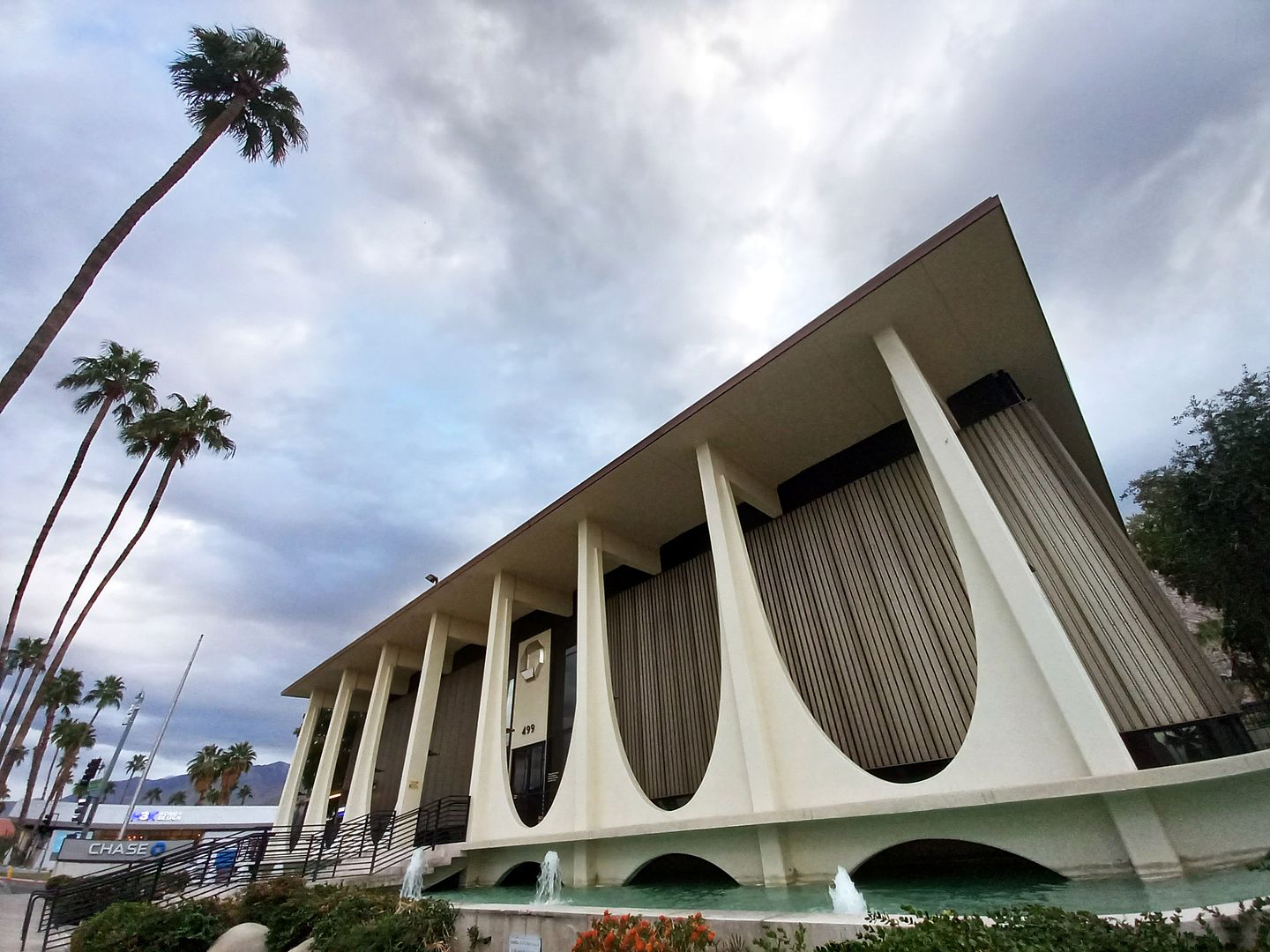 ...now a Chase Bank branch...
...but formerly Coachella Valley Savings & Loan #2...
...also designed by architect E. Stewart Williams and also in 1961, although in a more decorative style with sculptural white arches called Catenary arches that help support the building.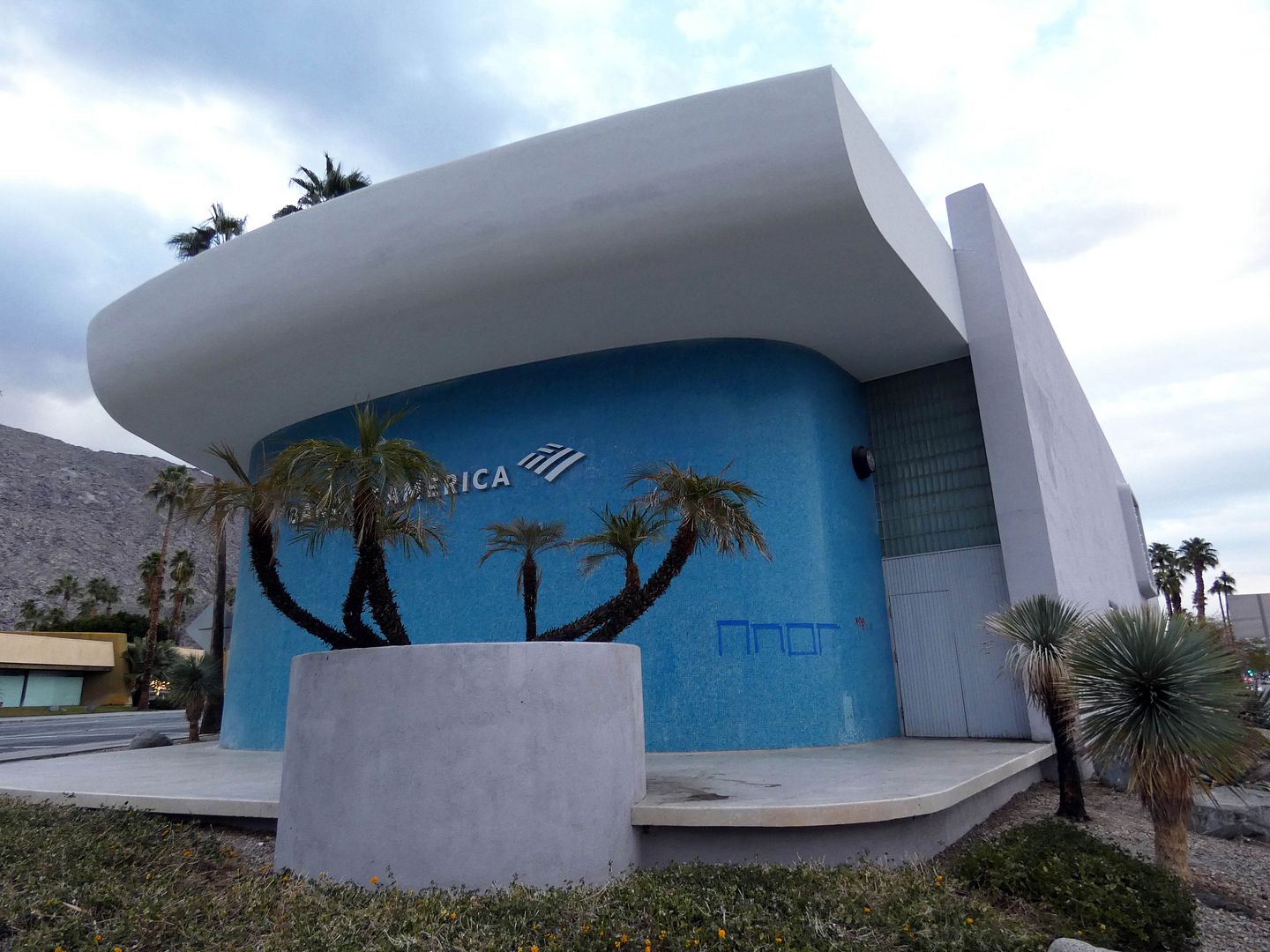 The southern section of downtown Palm Springs was once considered the city's "bank district"...
...and today it continues all the way down to the juncture of South Palm Canyon Drive and Indian Canyon Drive, where a Bank of America branch looms weirdly over the passing cars.
Originally a City National Bank branch, built in 1959, its design by architect Rudy Baumfield (of
Victor Gruen & Associates
) evokes something earthen, perhaps prehistoric...
...and it's worth parking to get a good look at all sides of the crazy-looking thing...
...because they all really are different from one another.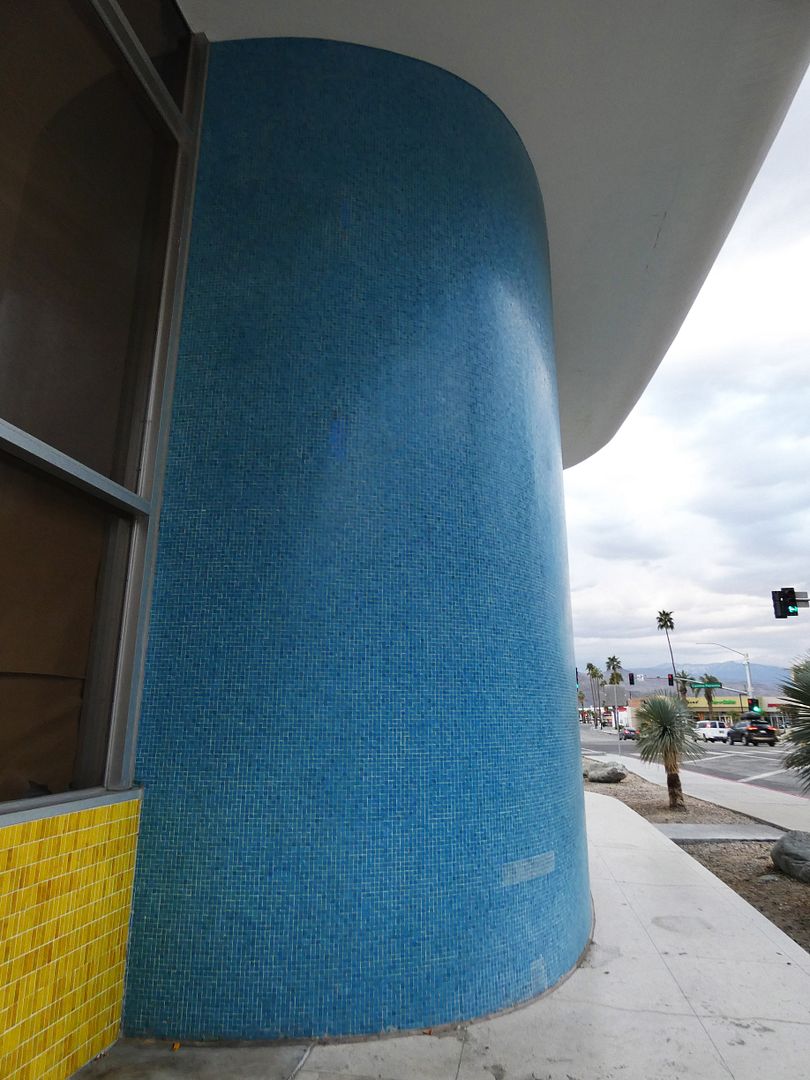 Blue mosaic tile stands in contrast to rectangular yellow glazed tiles...
...like an oddly ornamented adobe from a Southwest pueblo...
...perhaps mirroring the blue sky and yellow sunshine of the Coachella Valley.
Our self-guided tour says that its design was inspired by Swiss-French architect Le Corbusier...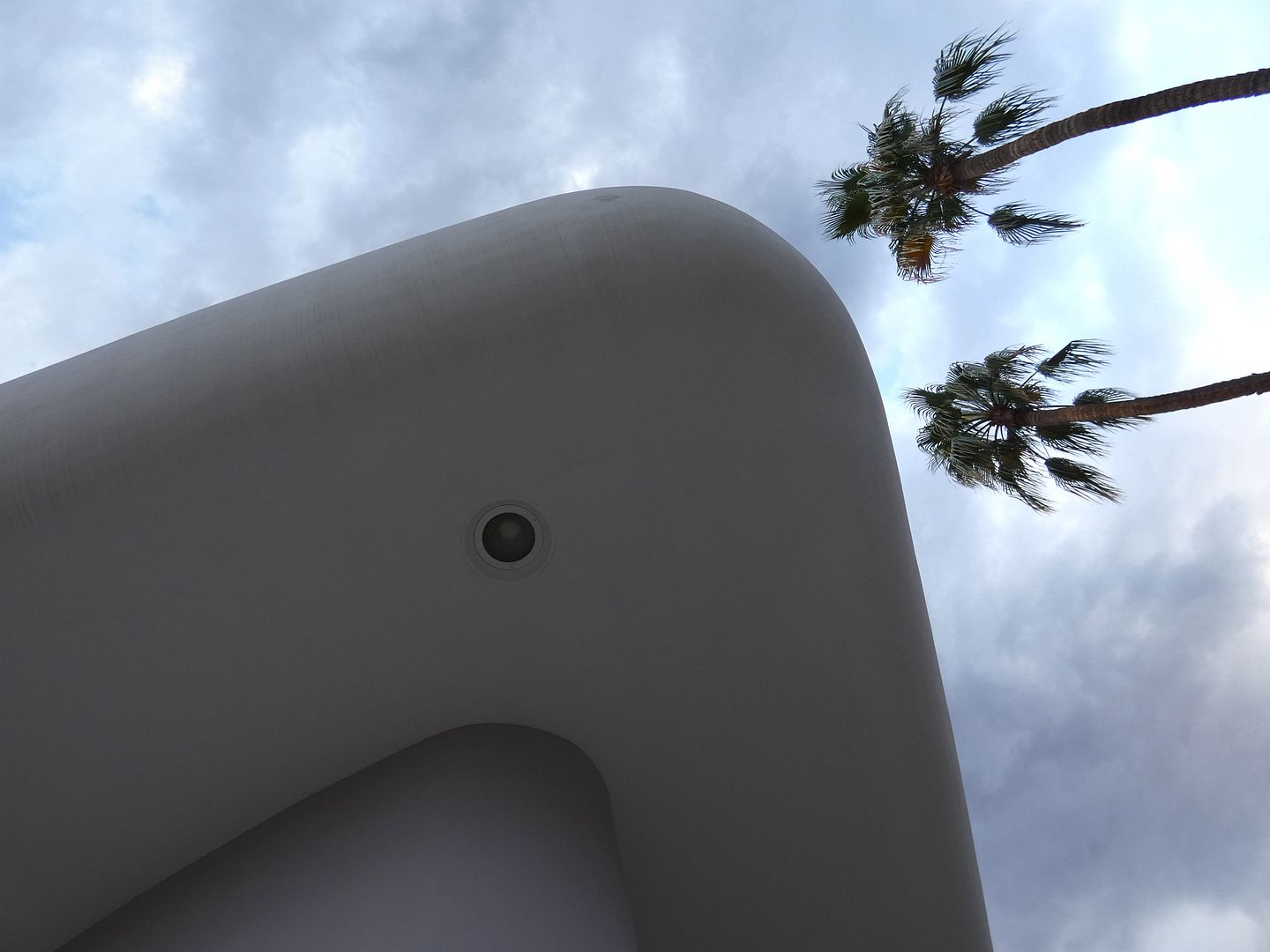 ...but looking up at its triangular roof peak, it reminded me somewhat of a shark.
[Ed: It looks a little rough right now, but it's currently being renovated and scheduled to reopen soon.]