In the Los Angeles neighborhood of Toluca Lake, just on the other side of the Hollywood Hills in the San Fernando Valley, there's a two-story Tudor Revival home built in 1927 called Lilley Hall.
It's named after Joseph J. Lilley, the Oscar-nominated former music director for Paramount Studios who resided there for the last 17 years of his life, until his death in 1971. He'd bought it in 1954—the same year of the release of the film
White Christmas
, for which he wrote the musical score.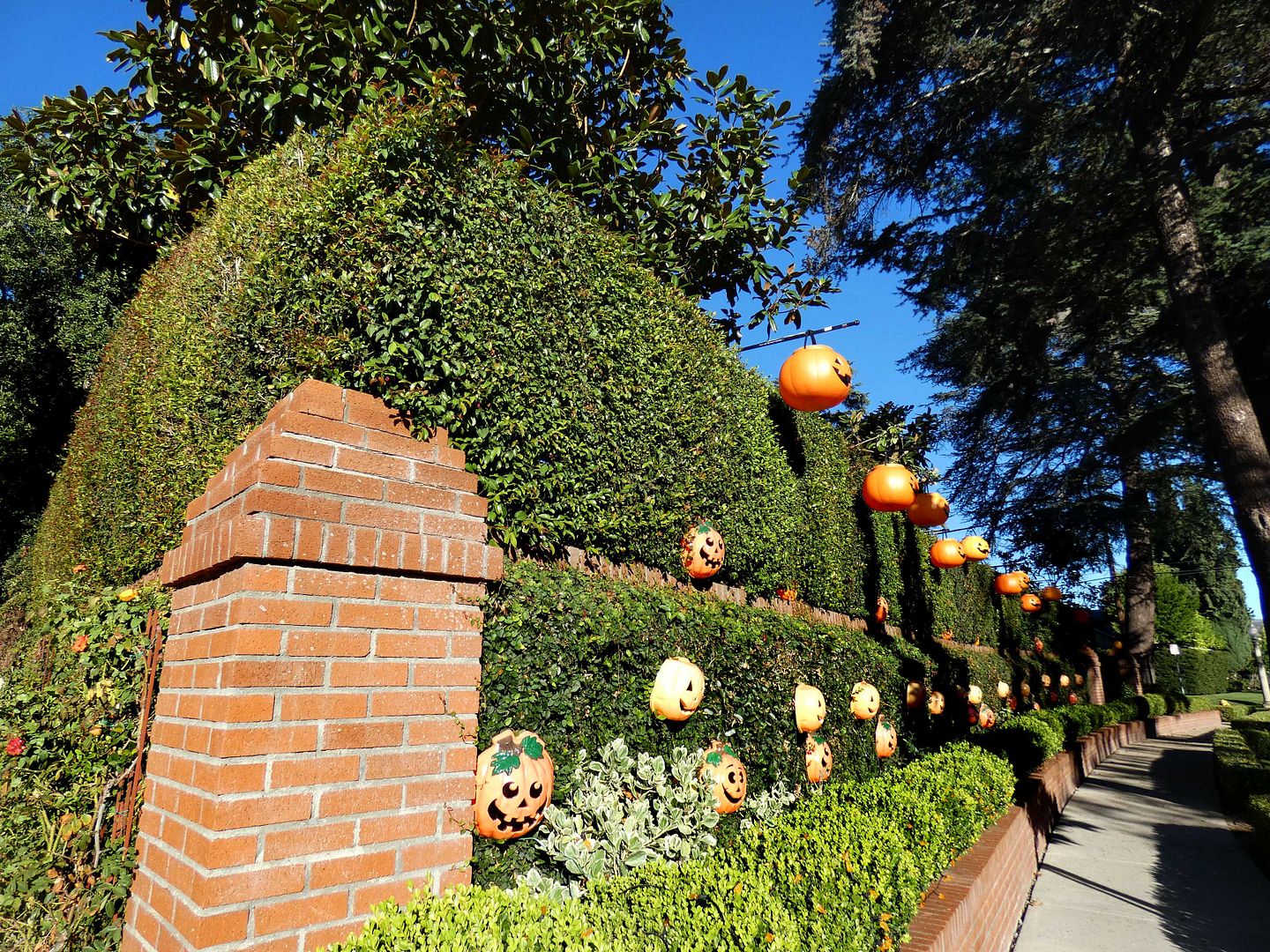 Lilley also cowrote the #1 Billboard hit "(I've Got Spurs That) Jingle Jangle" by Kay Kyser—but the house he once lived in isn't necessarily famous for its namesake's musical and Hollywood history.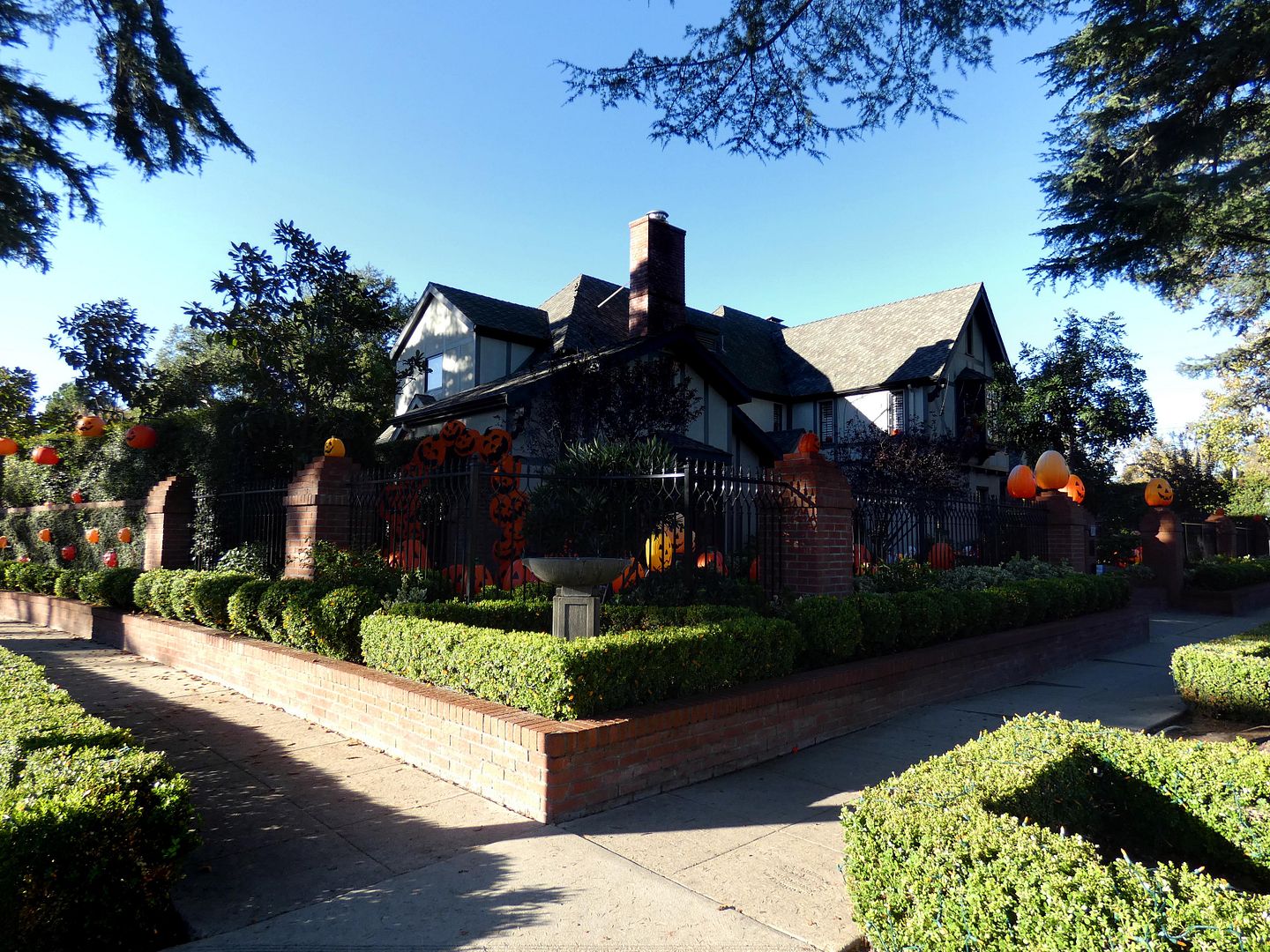 At a certain point in the year, it gets a lot of attention as the "Blow Mold House"—because of its impressive array of, well, decorations called "blow molds" that are arranged under a number of mature cedar trees.
It's eye-catching during the day—but it's a downright spectacle at night, when the blow molds are all lit up (as they were meant to be).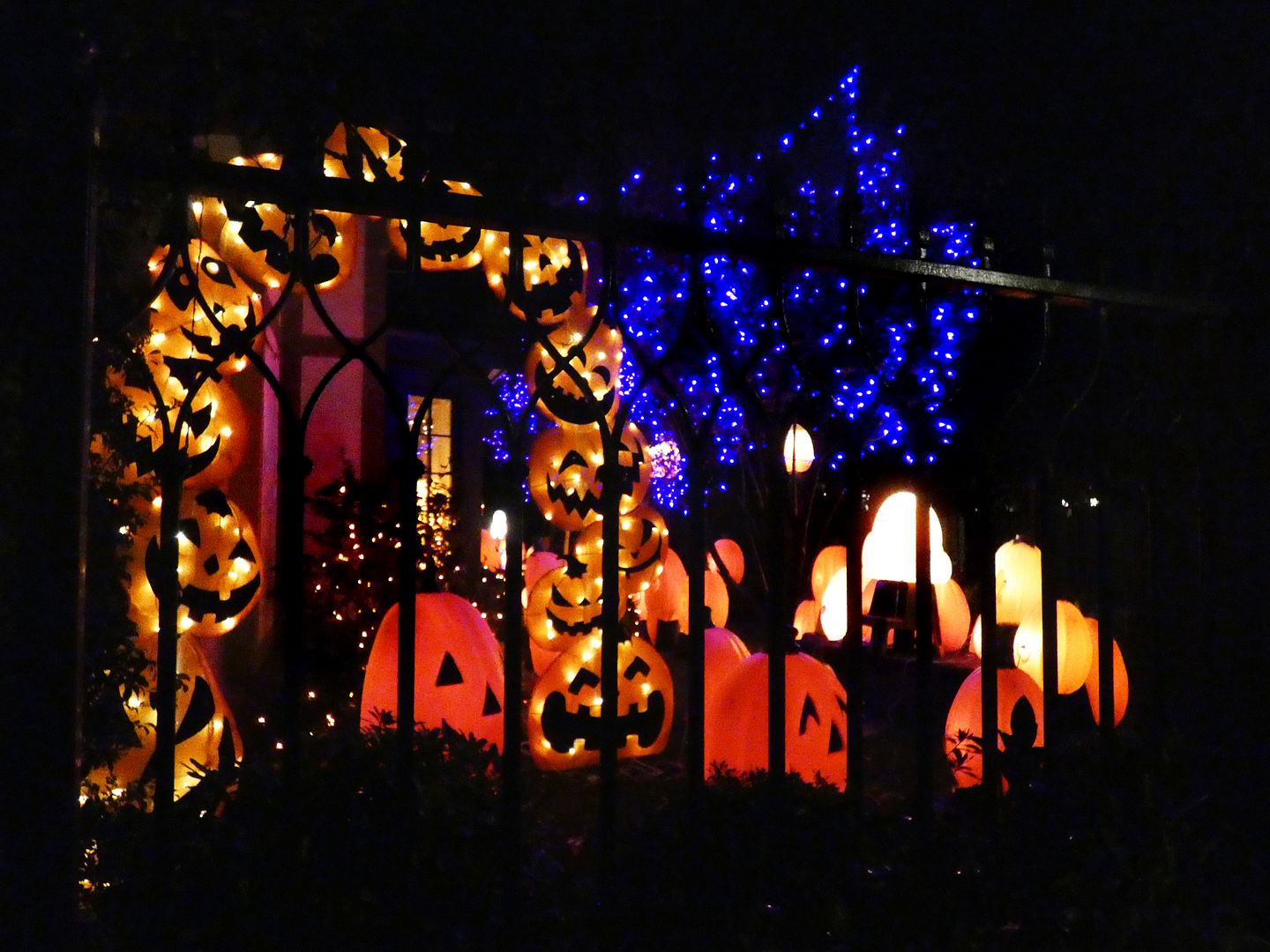 What's a blow mold? you ask. Well, it's a technical term for creating a certain kind of molded plastic and rendering it into shapes—like the round pumpkin candy buckets I grew up trick-or-treating with—in a technique inspired by glass-blowing.
They've been used for decorating lawns across America for 80 years, starting at least in the 1940s, perhaps earlier—from pink flamingos (which debuted in 1957) to Santas, snowmen, and of course pumpkins.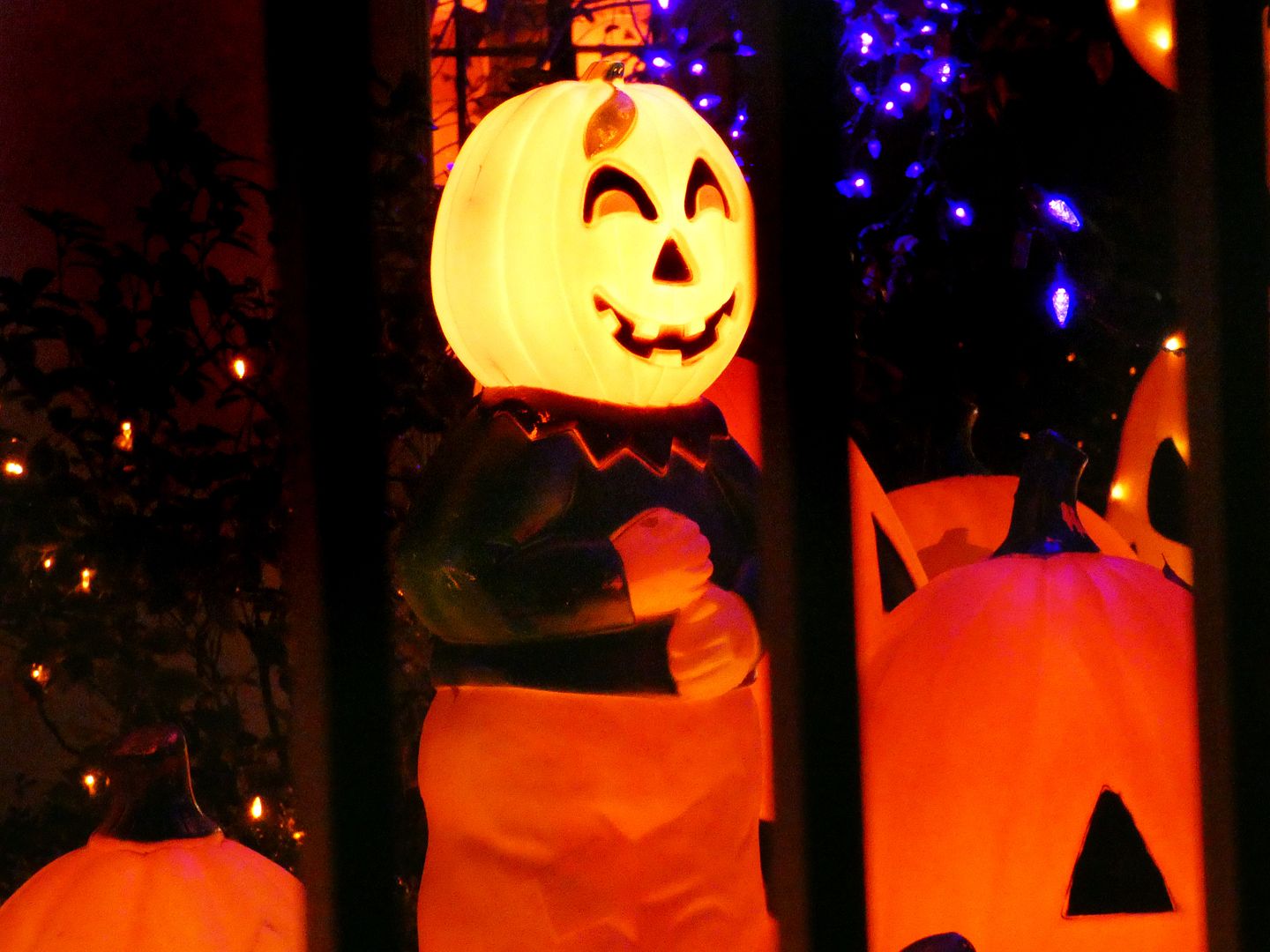 Their nostalgic value has made vintage blow molds highly collectible—especially after the biggest manufacturer of new ones, General Foam Plastics Corp., shut down its Norfolk Virginia factory and warehouse in 2018. Another manufacturer, Union Products, had its final season in 2006.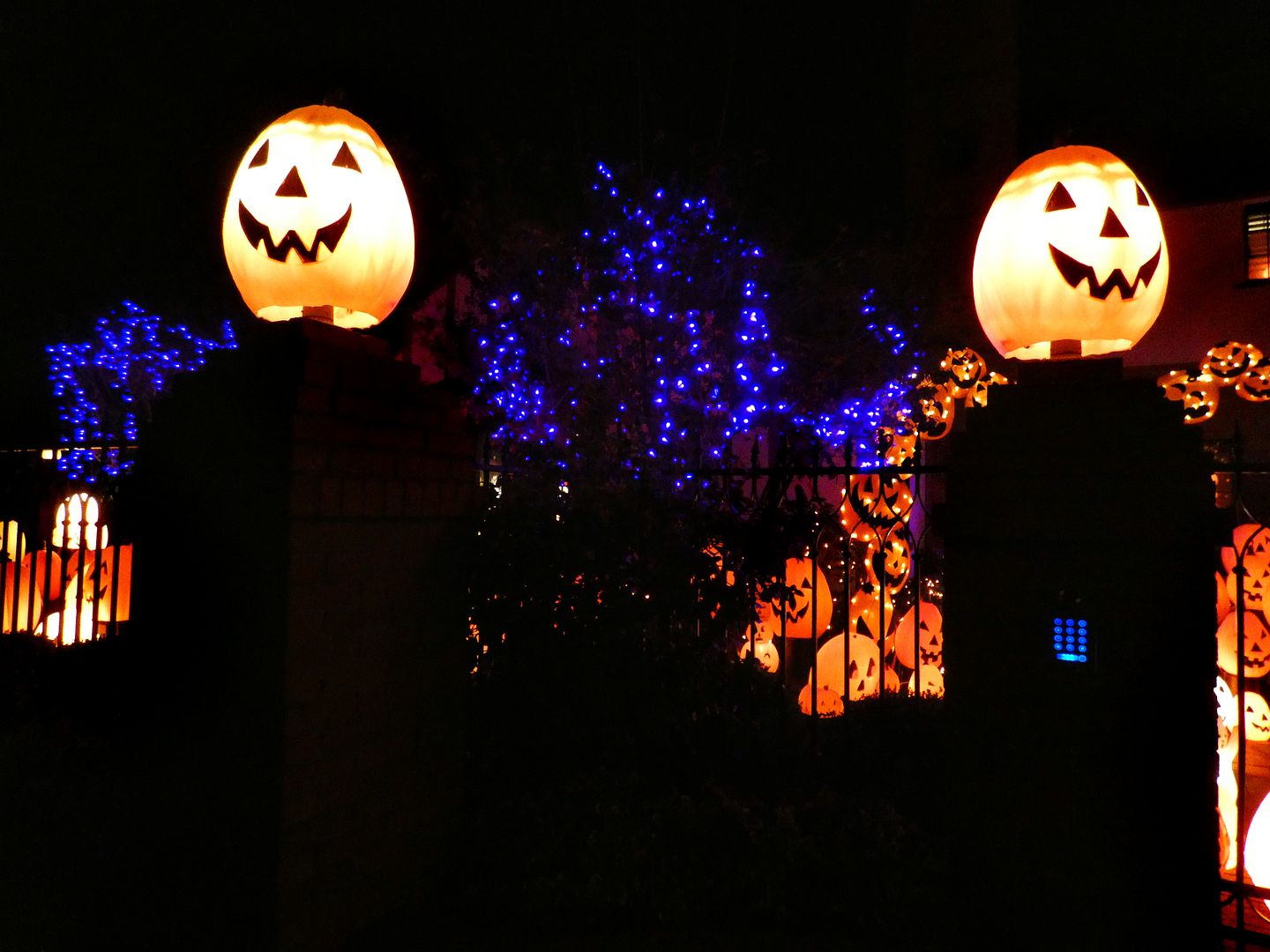 Lilley Hall's current owners, former CBS executive Glenn Geller and his husband Jim Maresca, have diligently acquired mostly pumpkin blow molds of various vintages and arranged them in a spooky pumpkin patch that takes up their entire yard (and even some of the bay windows, too).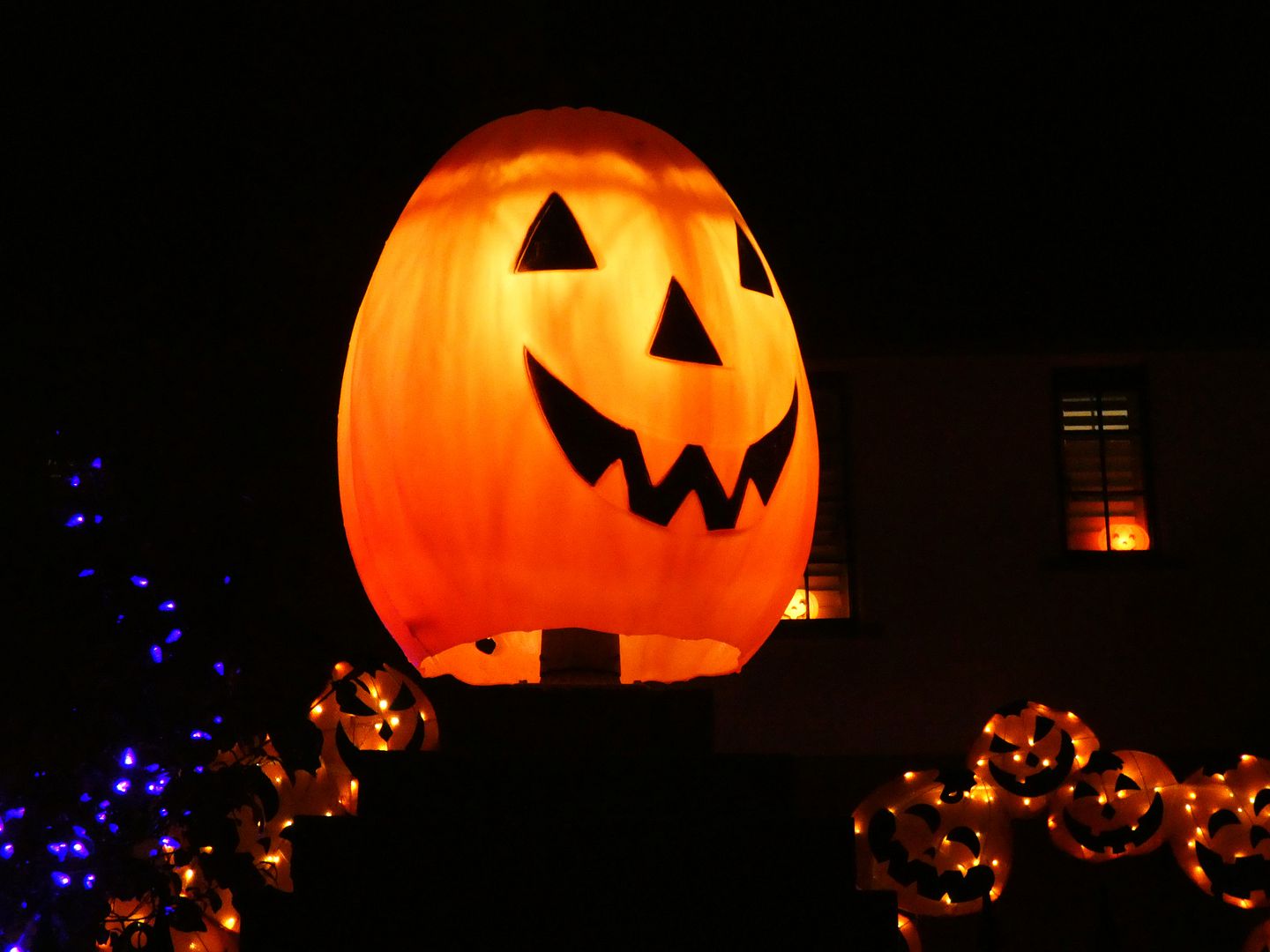 They call their home the "Pumpkin House."
Amidst nearly 300 hundred glowing orange gourds (the owners had to build a house addition for extra storage), you may also find the occasional black cat...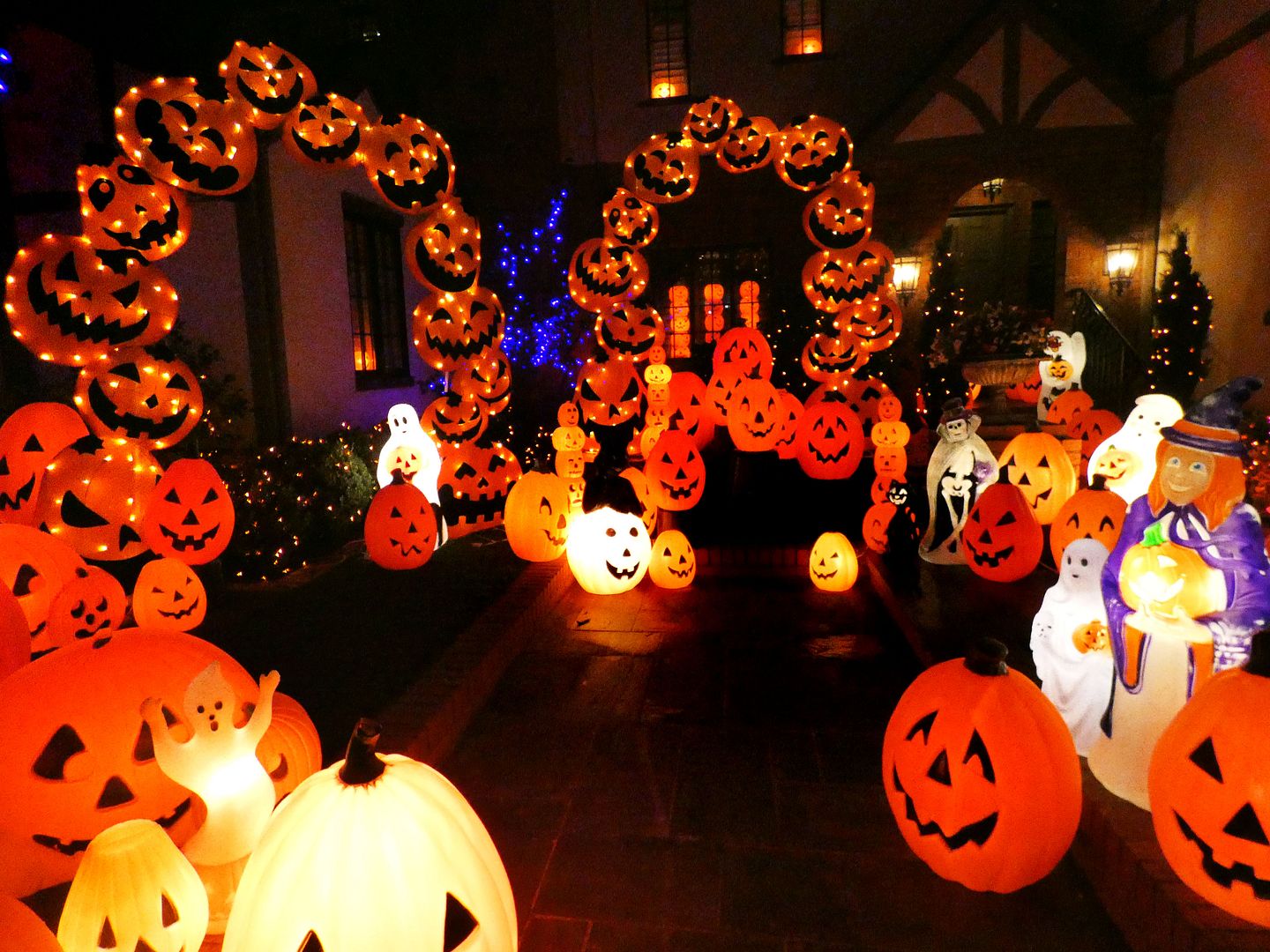 ...some spooky ghosts...
...and some kitchy witches.
Many of them are antiques—by such blow mold brands as Empire (circa 1980s-90s), Sun Hill Industries (1990s), Grand Venture (1990s-2000s) and certainly some of unknown provenance.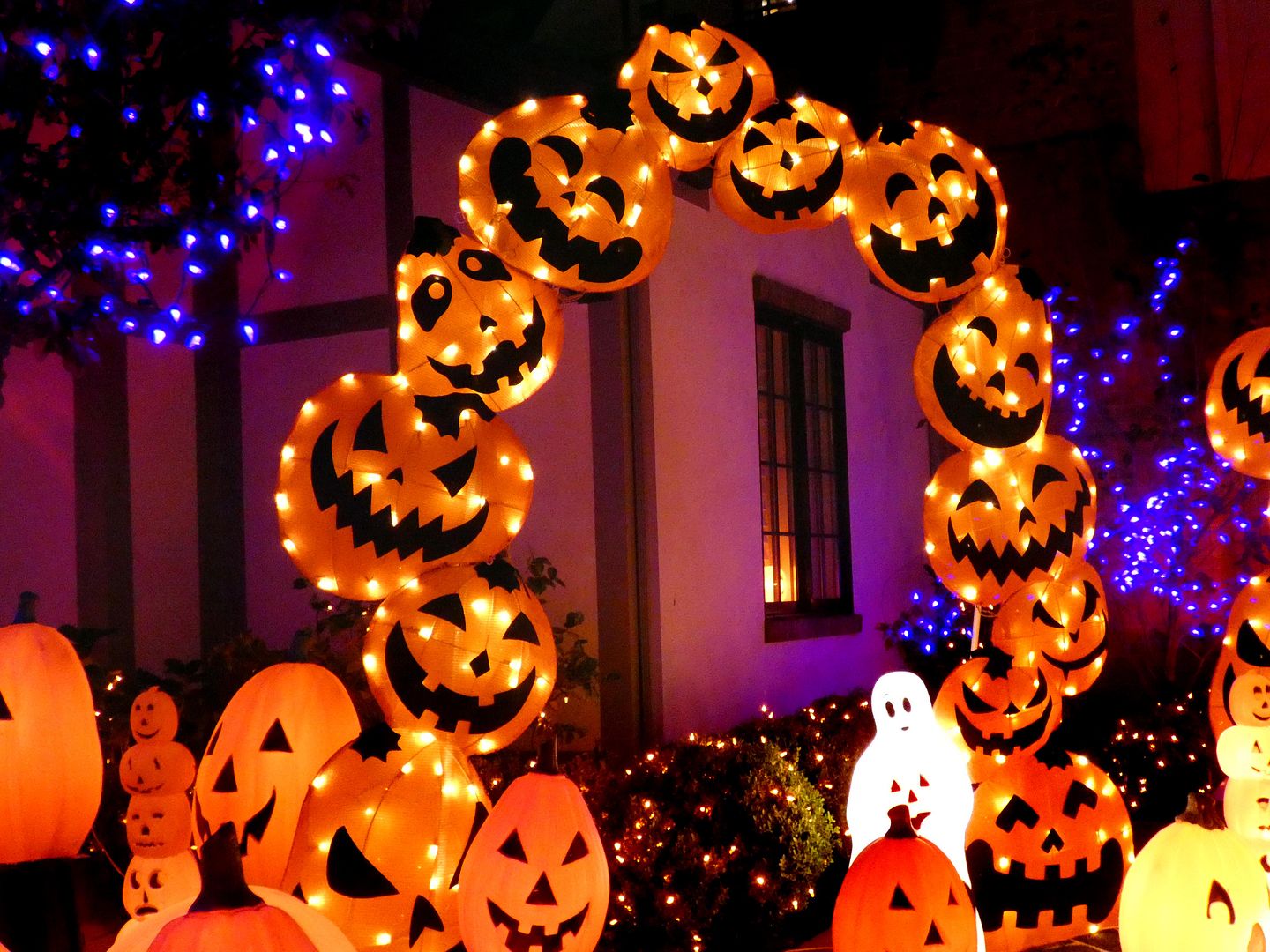 Some molds also seem to have been used by multiple manufacturers.
Some older and rarer blow molds go for hundreds of dollars on auction sites like eBay and via online retailers like Etsy.
Of course, as demand remains relatively high (at least for their cult status), you can still buy new versions of these "light-ups" at Walmart, Home Depot, local hardware stores, Amazon, and more.
Collectors and fanatics tend to prefer the older ones...
...and find more charm and character in their slightly faded paint jobs (and, I suppose, the residual energy that comes with having survived sun, wind, rain, and more for decades on end).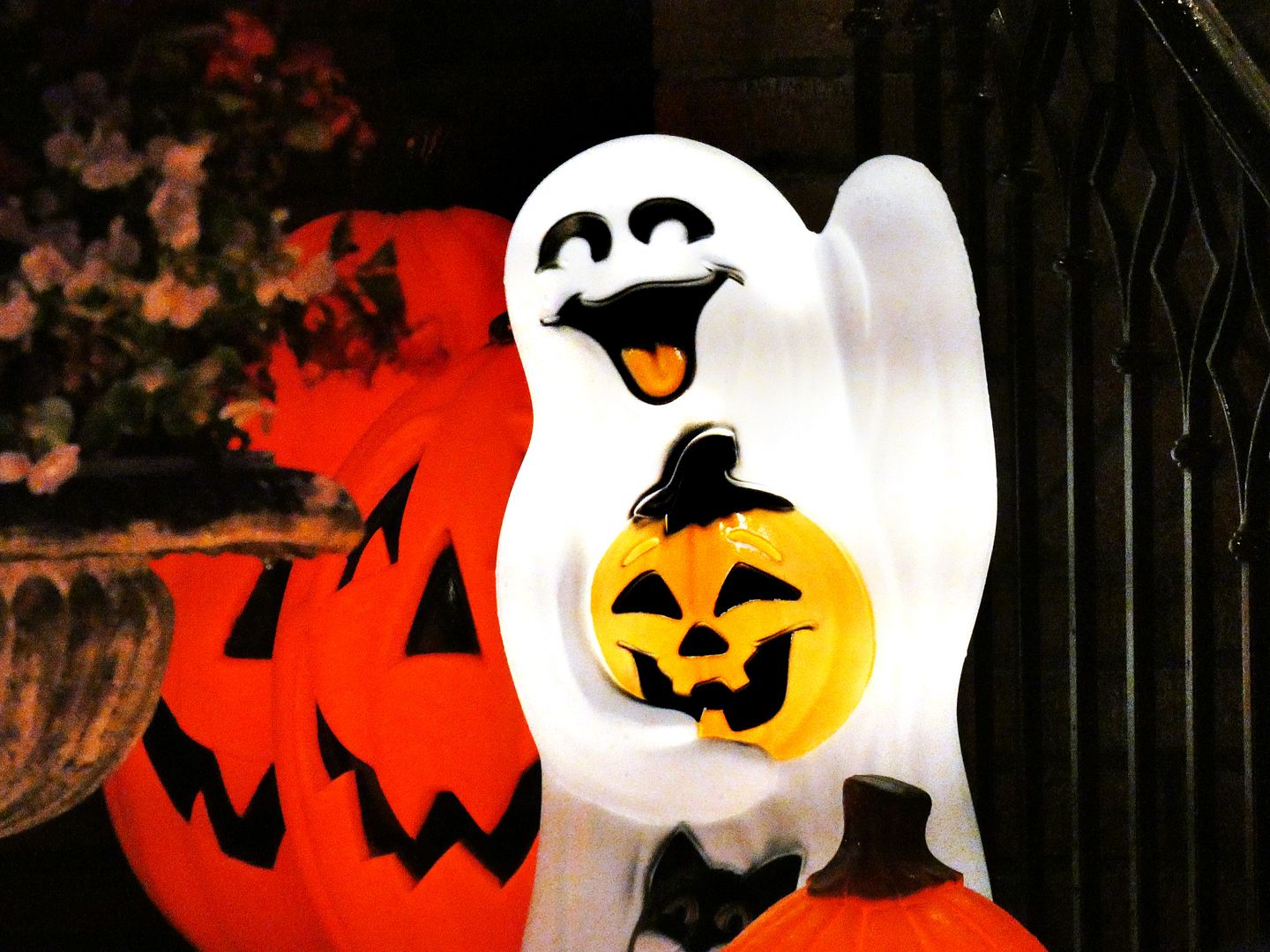 I'll admit that even though I don't have a yard, seeing all these blow molds got me tempted to acquire one or two for myself.
Nostalgia is contagious.
Reportedly, Lilley Hall also goes all out for Christmas with even more blow molds, so I'll have to swing by again later this year (starting Thanksgiving night and ending January 1).
You can find it at Moorpark and Mariota in Toluca Lake and on Instagram at @lilley_hall_toluca_lake. Halloween decorations go up in early October and stay up through October 31.
Related Posts: