Large, opulent movie palaces aren't the only type of movie theatre that's nearly gone extinct in the advent of the multiplex cinema.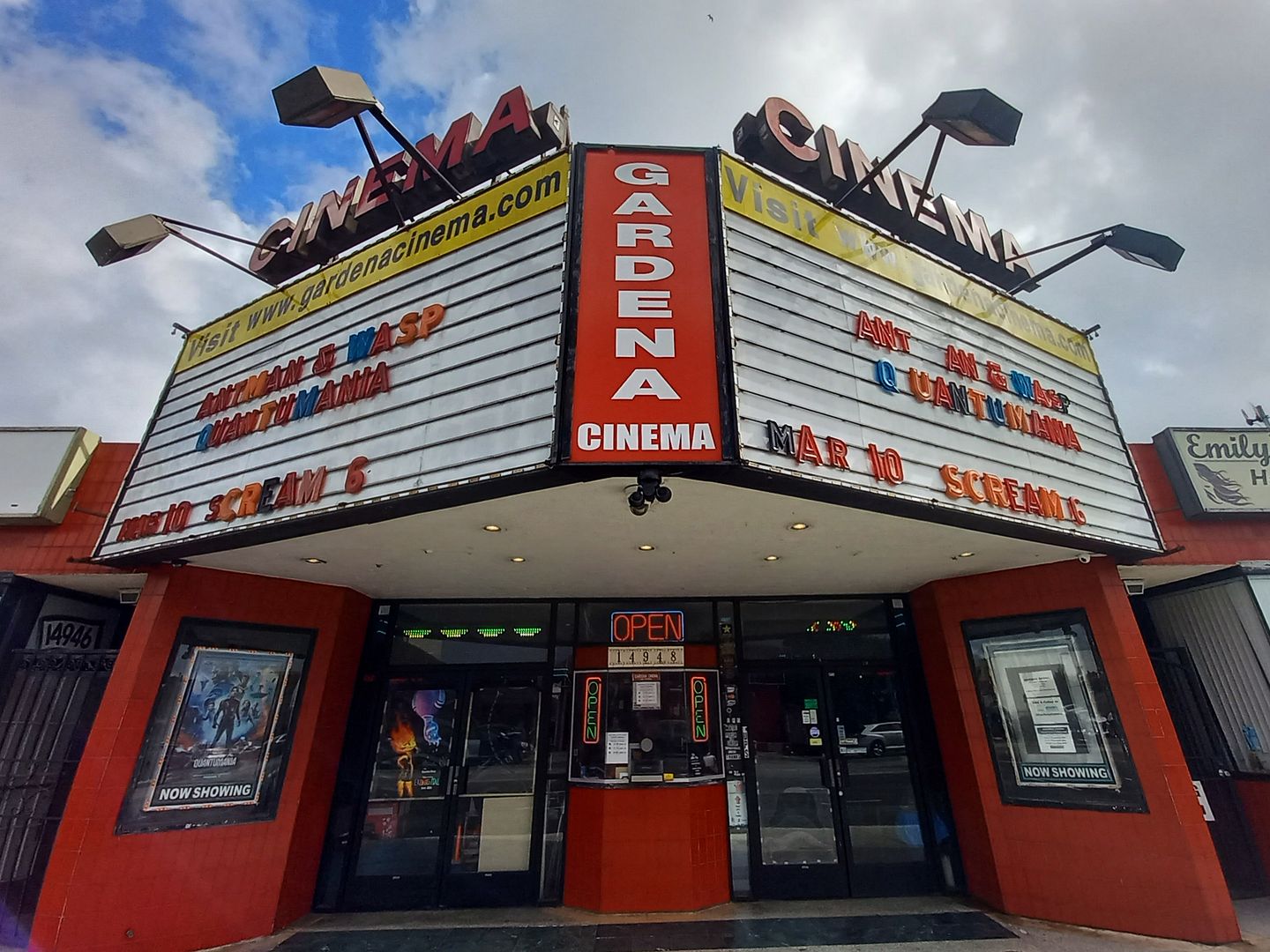 There's also the local neighborhood single screen theatre—smaller and more modest than the palaces, but crucial to a sense of community in suburbs, subdivisions, and other areas a little farther out from Los Angeles' downtown or, as development moved west, Hollywood.
An example of such is the Gardena Cinema, located in the tiny City of Gardena in the South Bay region of Los Angeles—once known for its
greenery
but now perhaps more famous as the site of a SpaceX facility.
This single-screener, which originally opened in 1947 and has been run by the same family since 1976, still shows first-run screenings of today's biggest box office hits...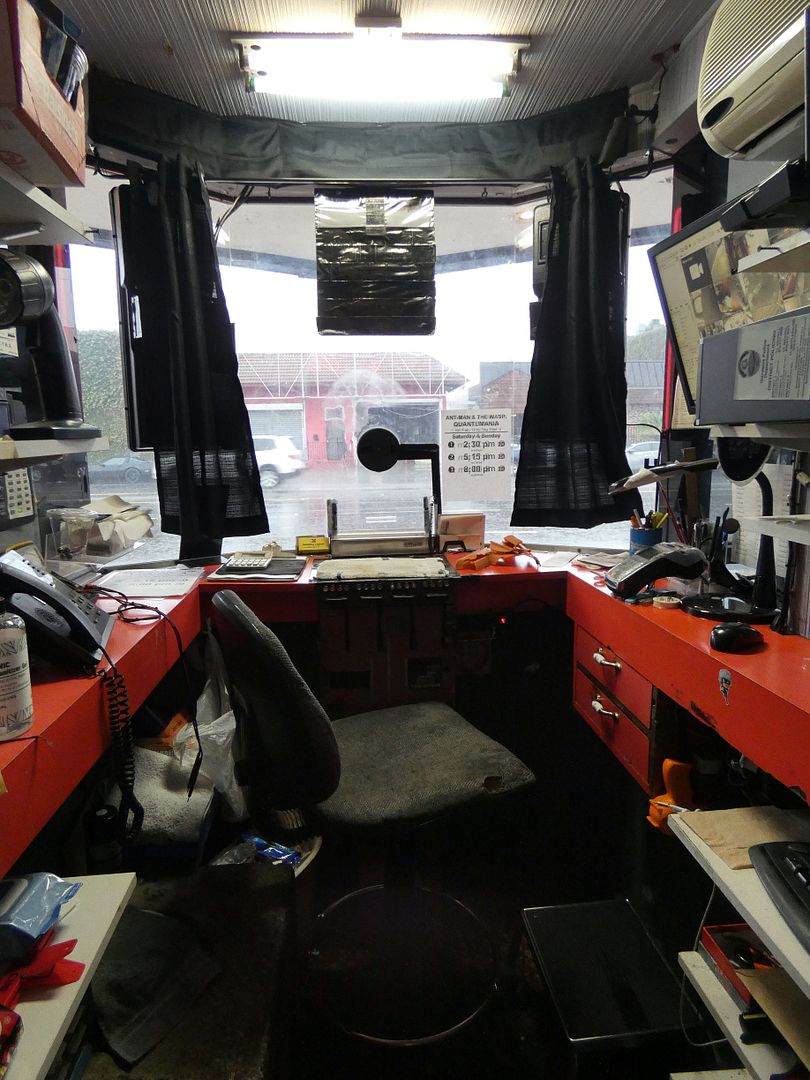 ...even though the box office itself is a relic from decades past.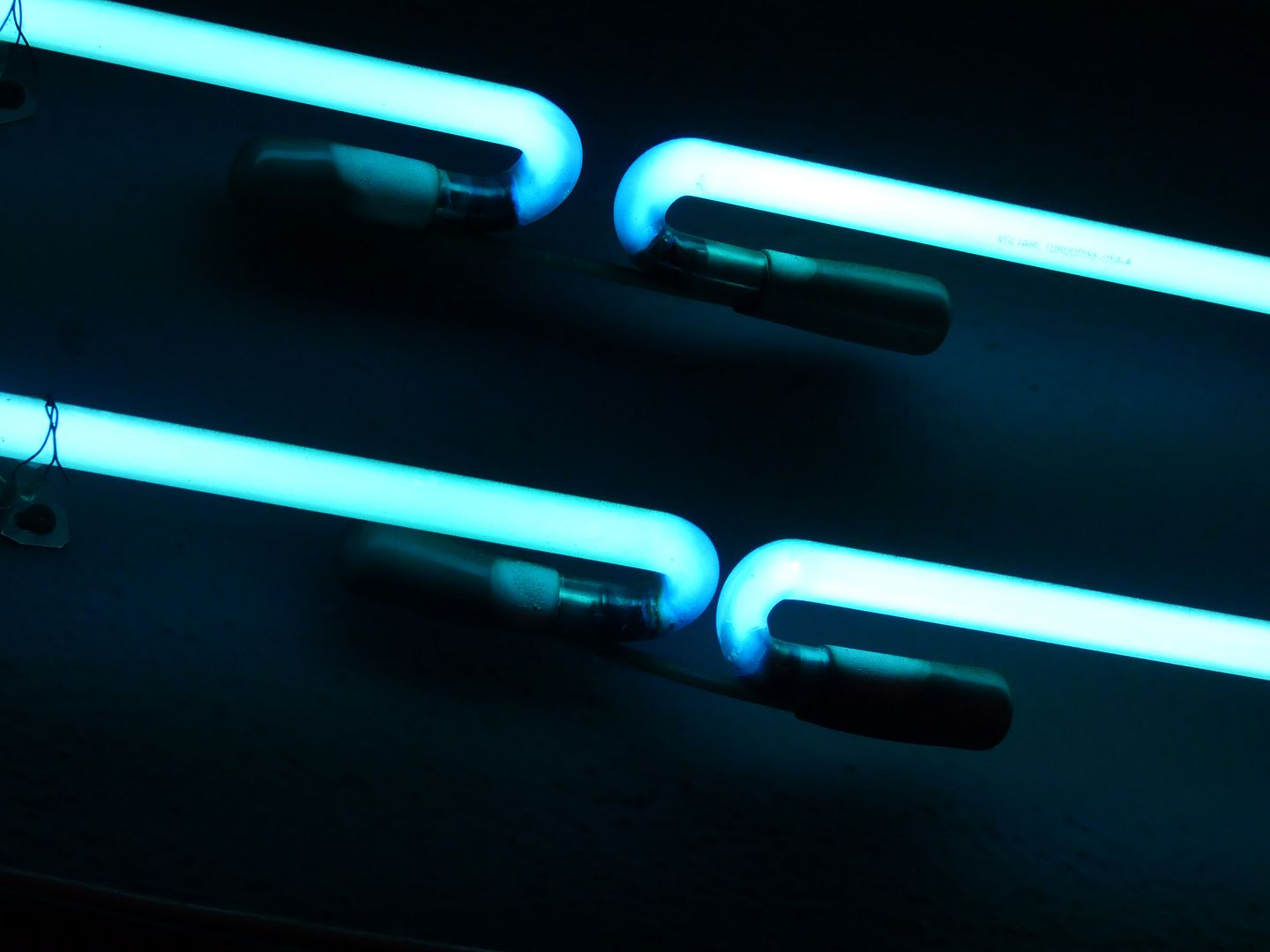 The Kim family has taken very good care of it—even retaining and maintaining some neon, in an age when nearly everything seems to be converted over to LEDs.
They renamed it the Gardena Cinema in 1995, having previously operated it as a Mexican/Spanish-language cinema and live performance venue called Teatro Variedades (though the Kim family is Korean American) through 1998.
Before the Kims got involved, it was known as the Park Theater, once owned by
Pacific Theatres
.
And now, its future is uncertain, after a nearly three-year closure during the COVID-19 pandemic (pivoting to projecting movies outdoors on the building wall facing its parking lot).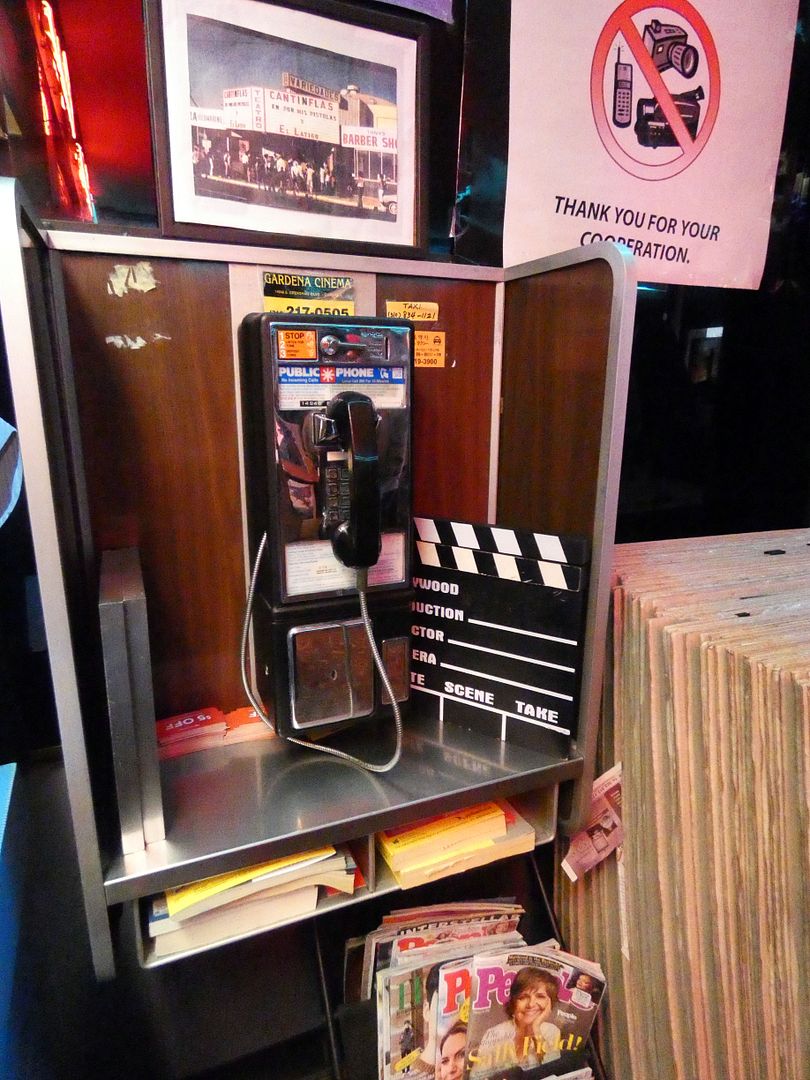 Gardena Cinema is once again open for indoor screenings—but as its current owner Judy Kim told our group at the annual meeting of the Los Angeles Historic Theatre Foundation this past weekend, her octogenarian father, John, wants to sell it and live out the rest of his years traveling.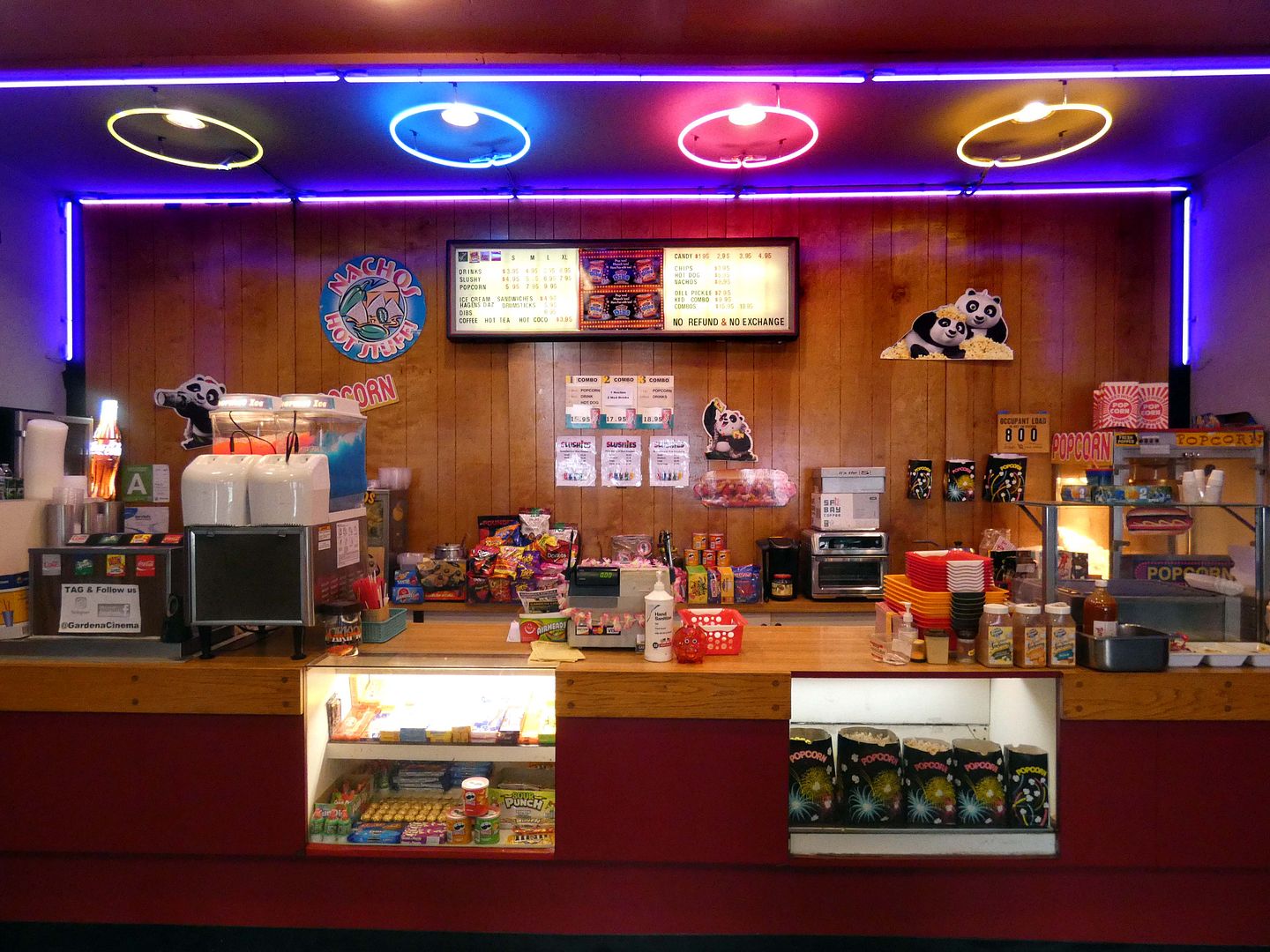 Judy Kim's mother, Nancy, was the one who first spotted the building and dreamed of making it their family business. With her gone—she passed away in 2022—it may be time to pursue a different dream.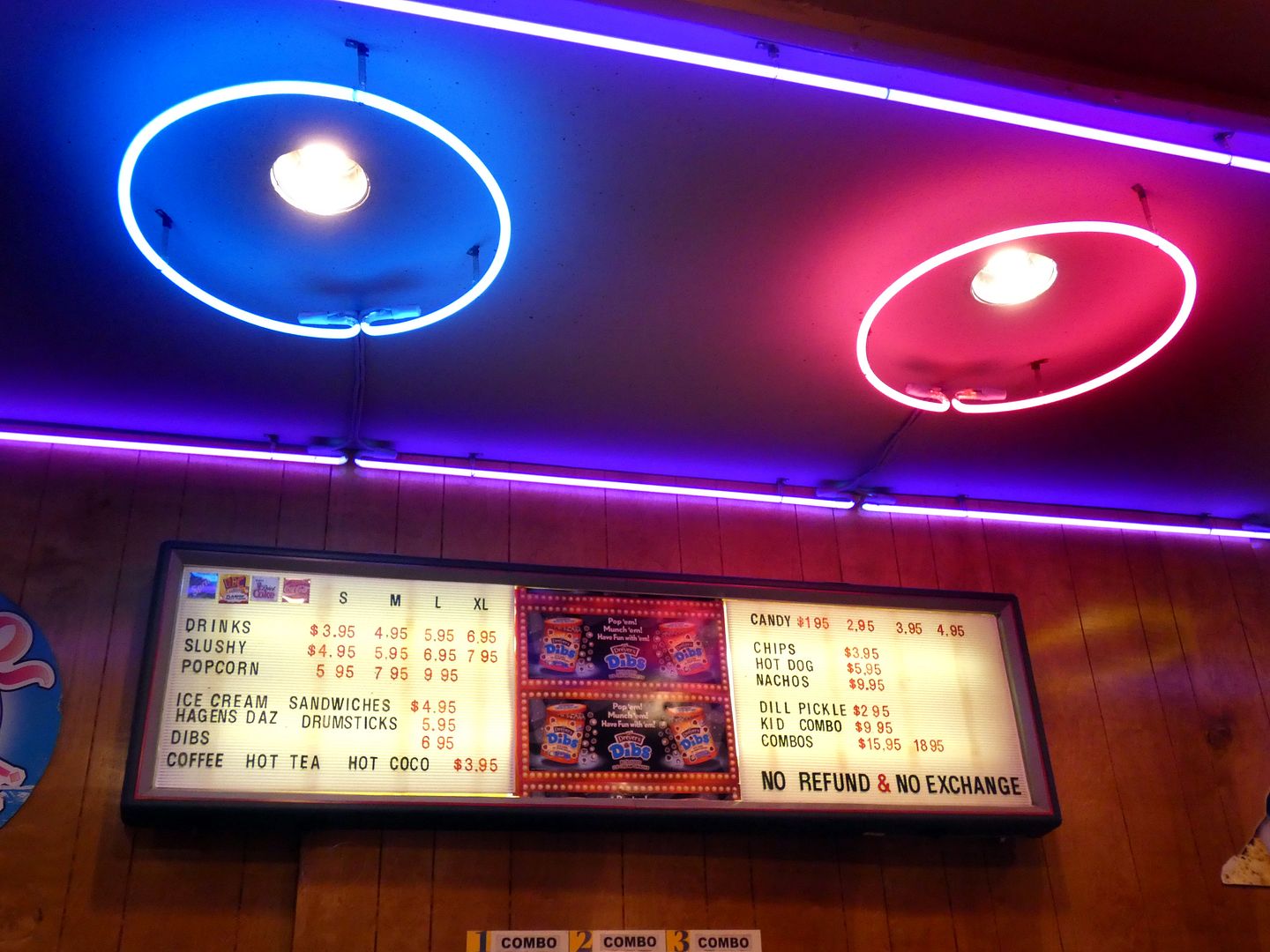 So the Gardena Cinema is officially for sale now—and its
listing
touts the laurels of its location, making it prime property for development into a hotel, multi-family residential, multi-use, or something else other than a neighborhood theatre.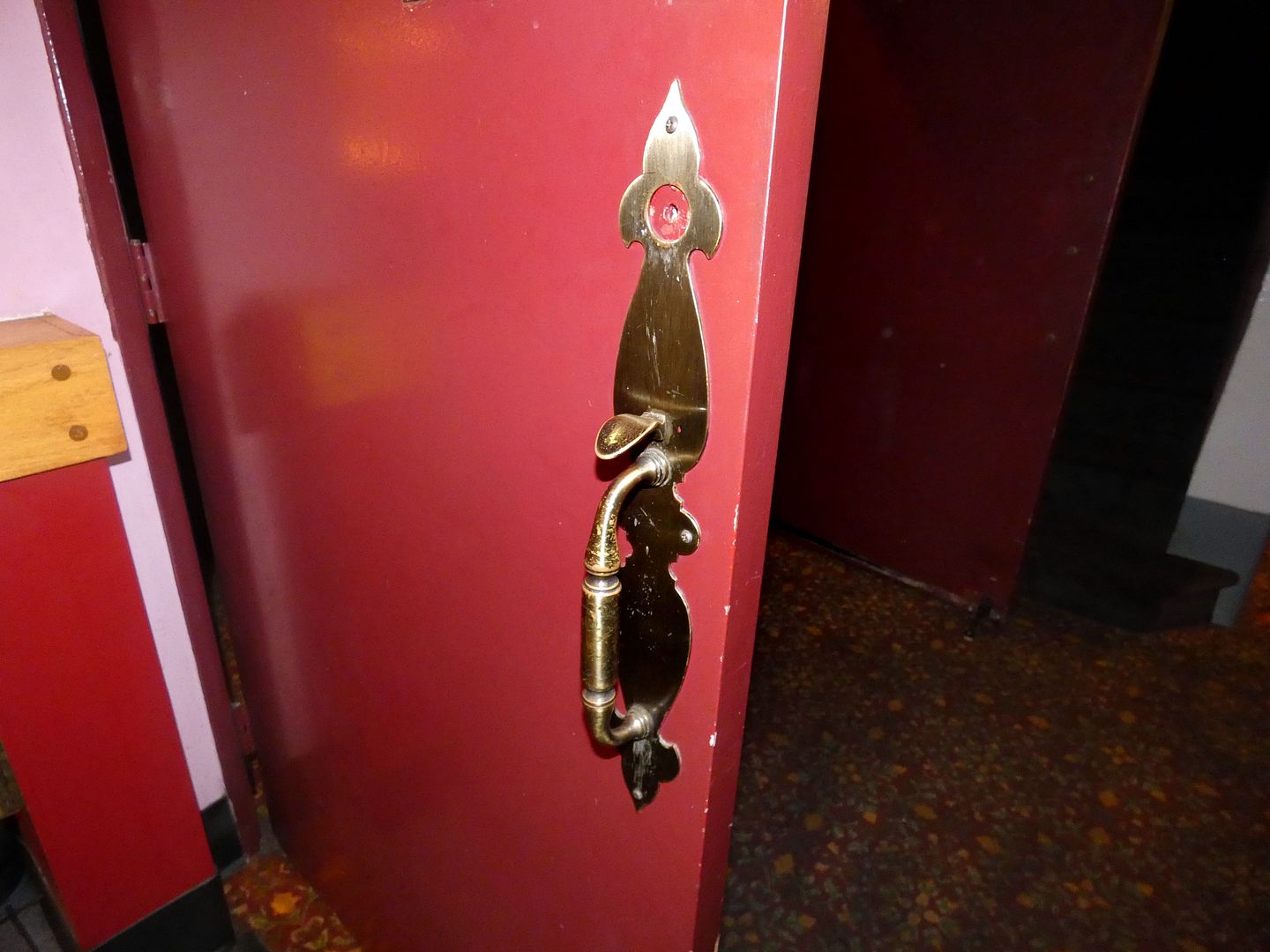 It could remain a cinema—but likely to be duplexed or triplexed or entirely rebuilt into a multiplex.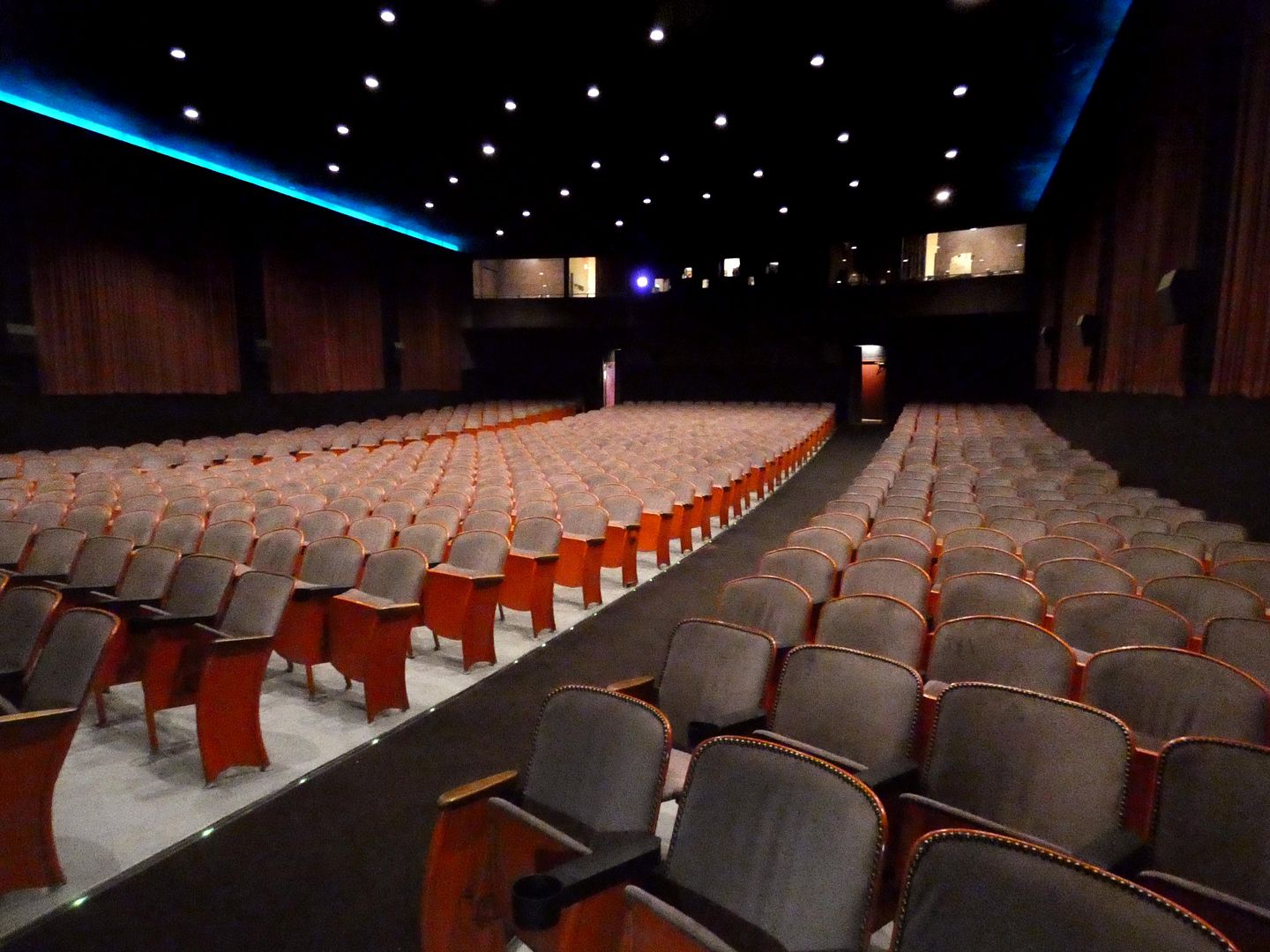 Nowadays, it's not that common to find one theatre with as many as 800 seats, like the Gardena Cinema.
Most modern movie houses choose multiple screens and smaller rooms to give audiences more choices.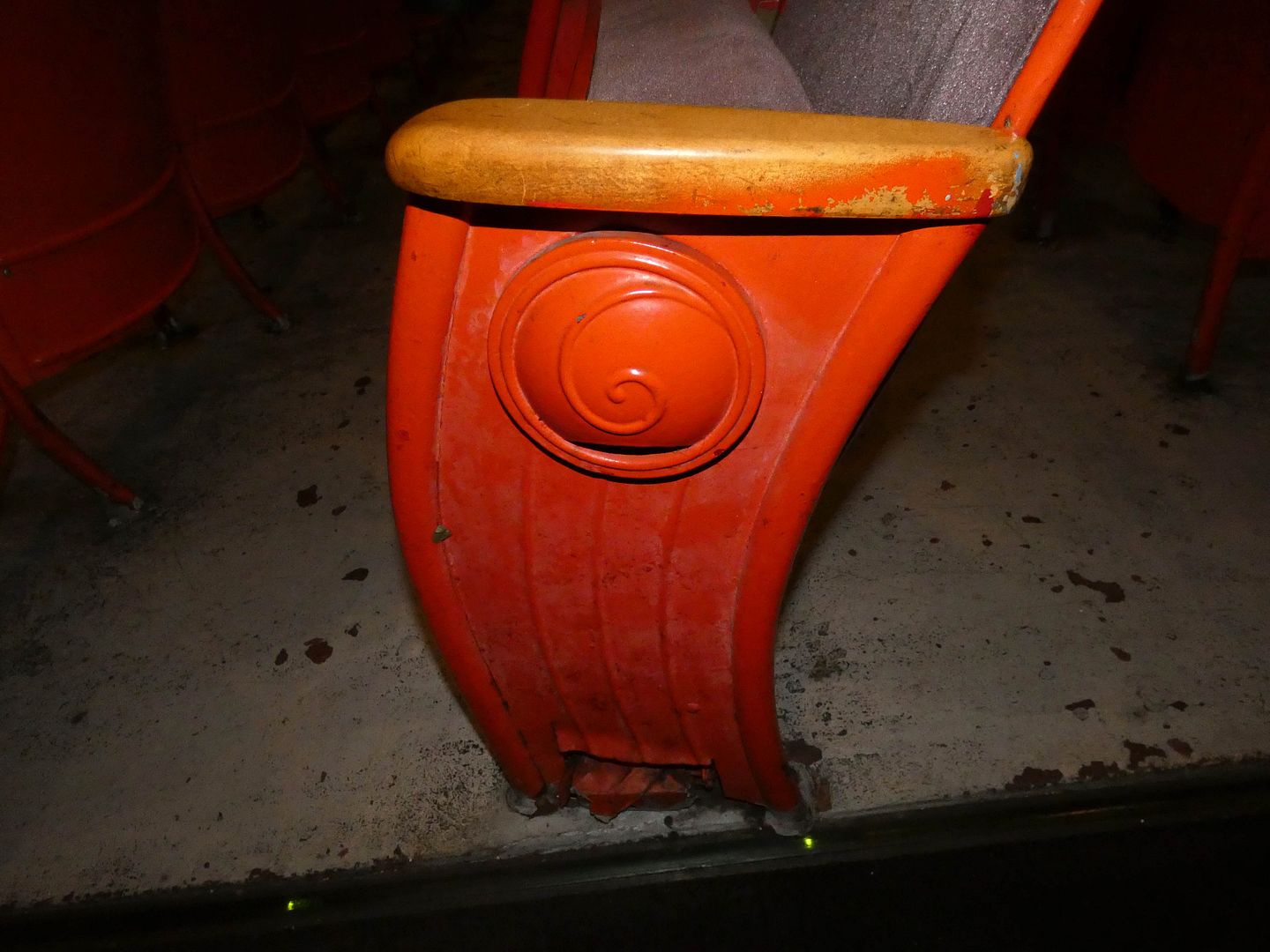 But if this theatre closes and it's demolished, with the loss of the business also comes the loss of its original theatre seats (with some original wooden armrests preserved, alongside newfangled cupholders)...
...and its two 24-seater "crying rooms" where mothers could once bring their screaming babies without missing a beat of what's happening in the movie.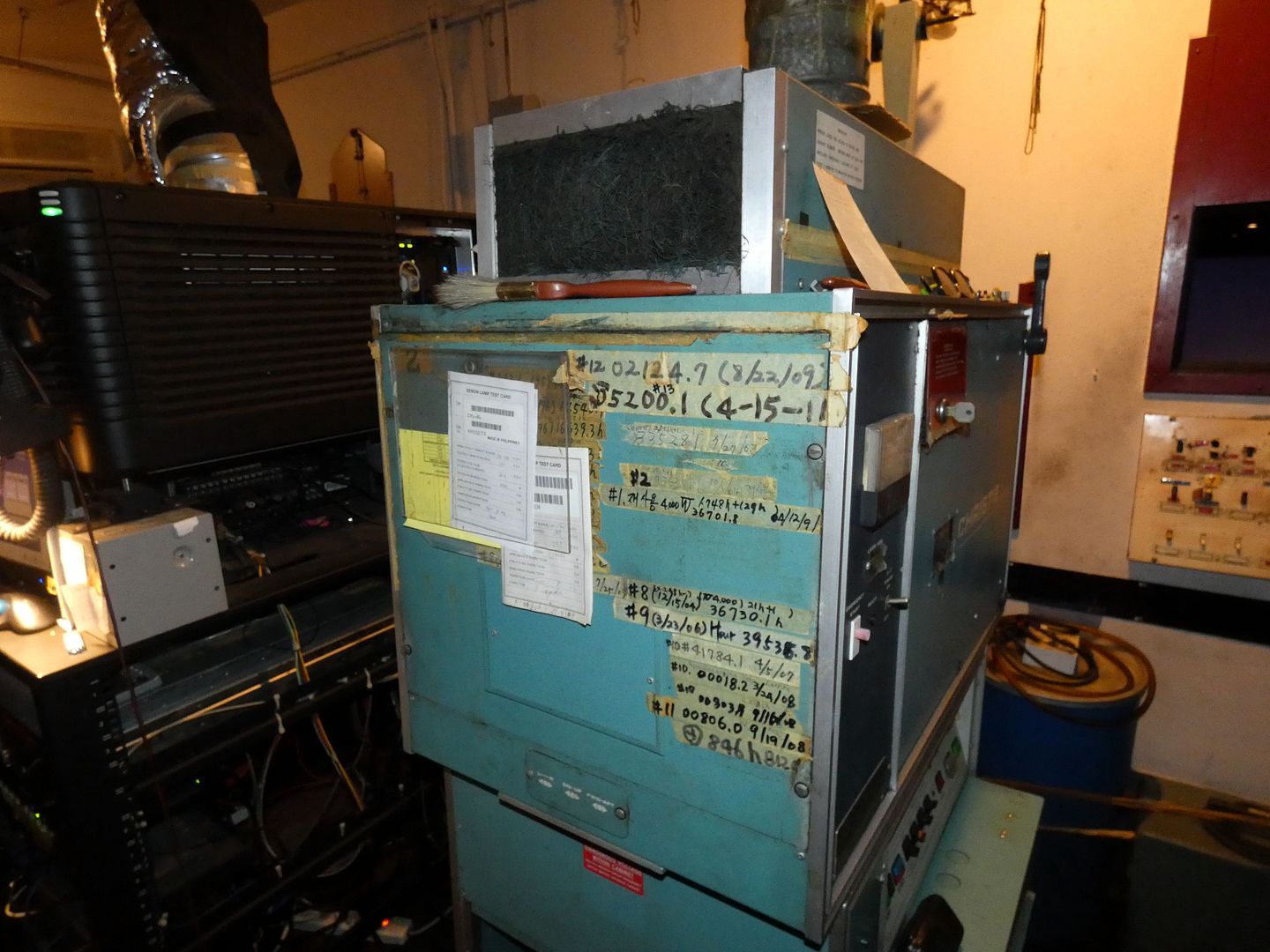 It would be a shame to lose it all now, after the Kim family has weathered so many storms in the business...
...not only the COVID closure, but also the expense of going digital in 2013.
Before that, Judy had helped the theatre emerge from possible foreclosure, even going to law school to become a lawyer and help out on the legal side of things (which really came in handy when they had to sue for ownership of the adjacent parking lot).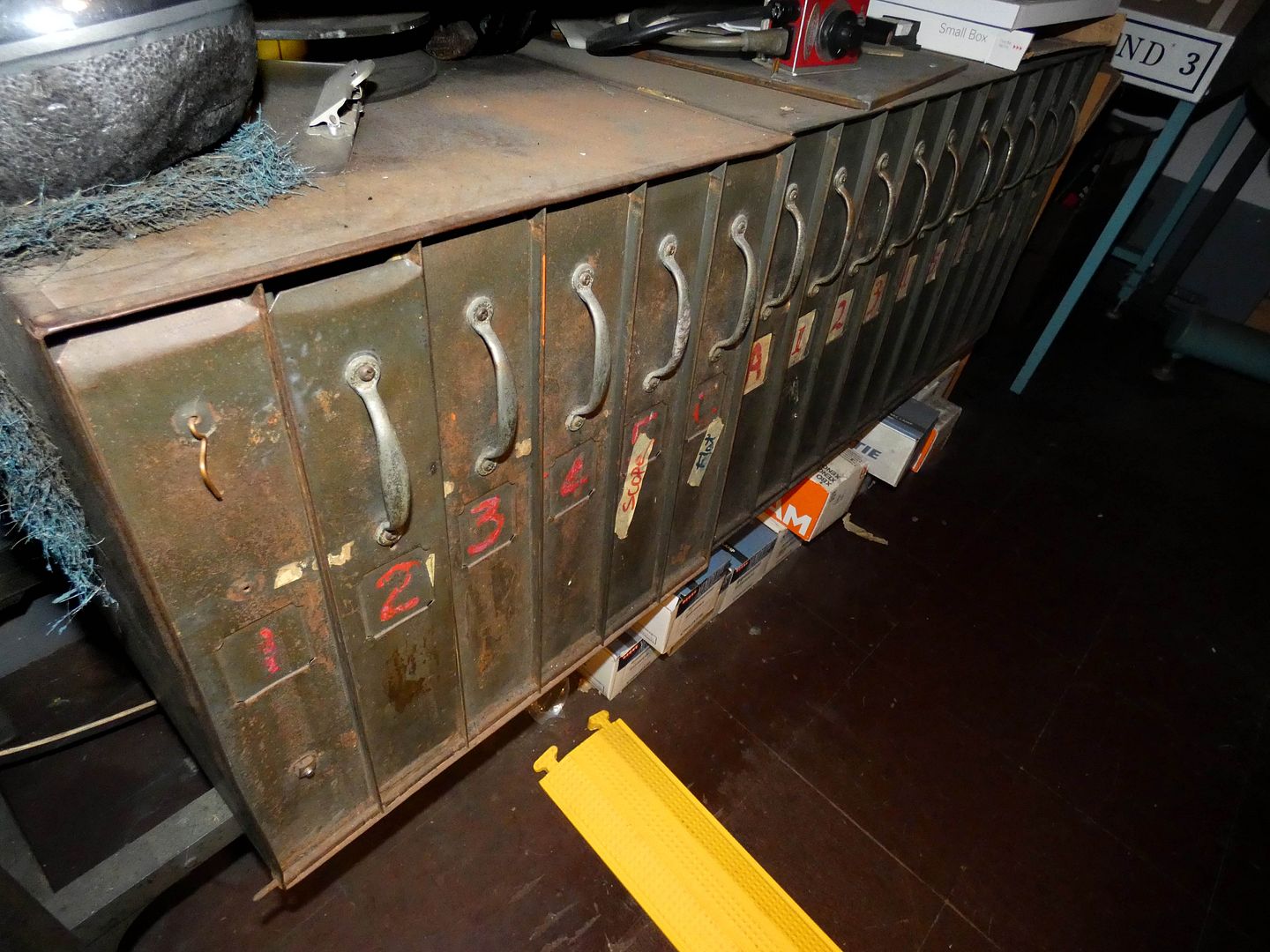 During our visit for the LAHTF meeting, we had the pleasure of being invited into the time-capsule projection booth...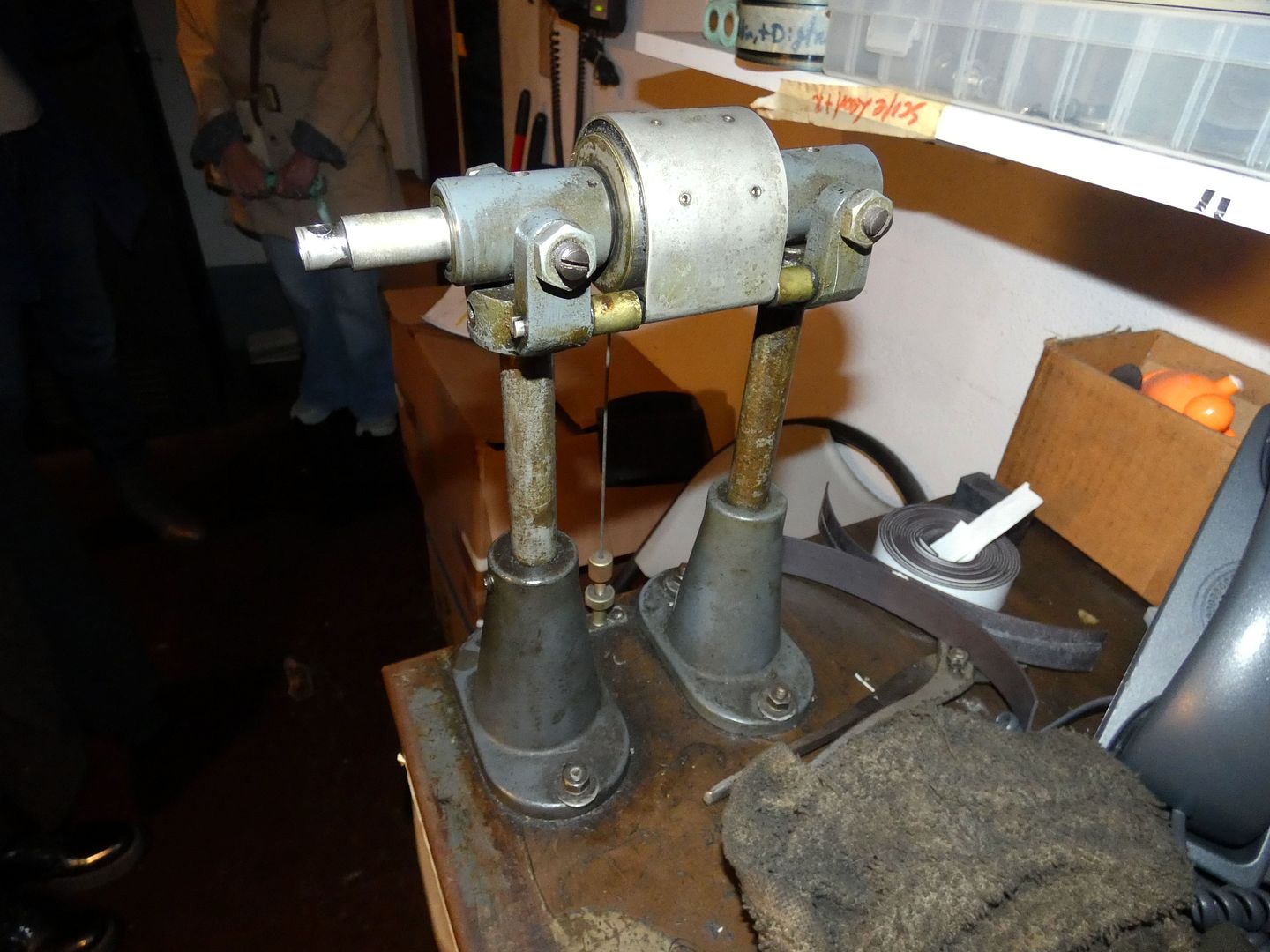 ...where equipment for cutting 35MM film remains mounted on a work bench...
...though the theatre no longer projects anything onto its 35-foot screen but digital showings.
Still, some reels and cans remain...
...as does the Autowind 3, though it no longer loads any platters.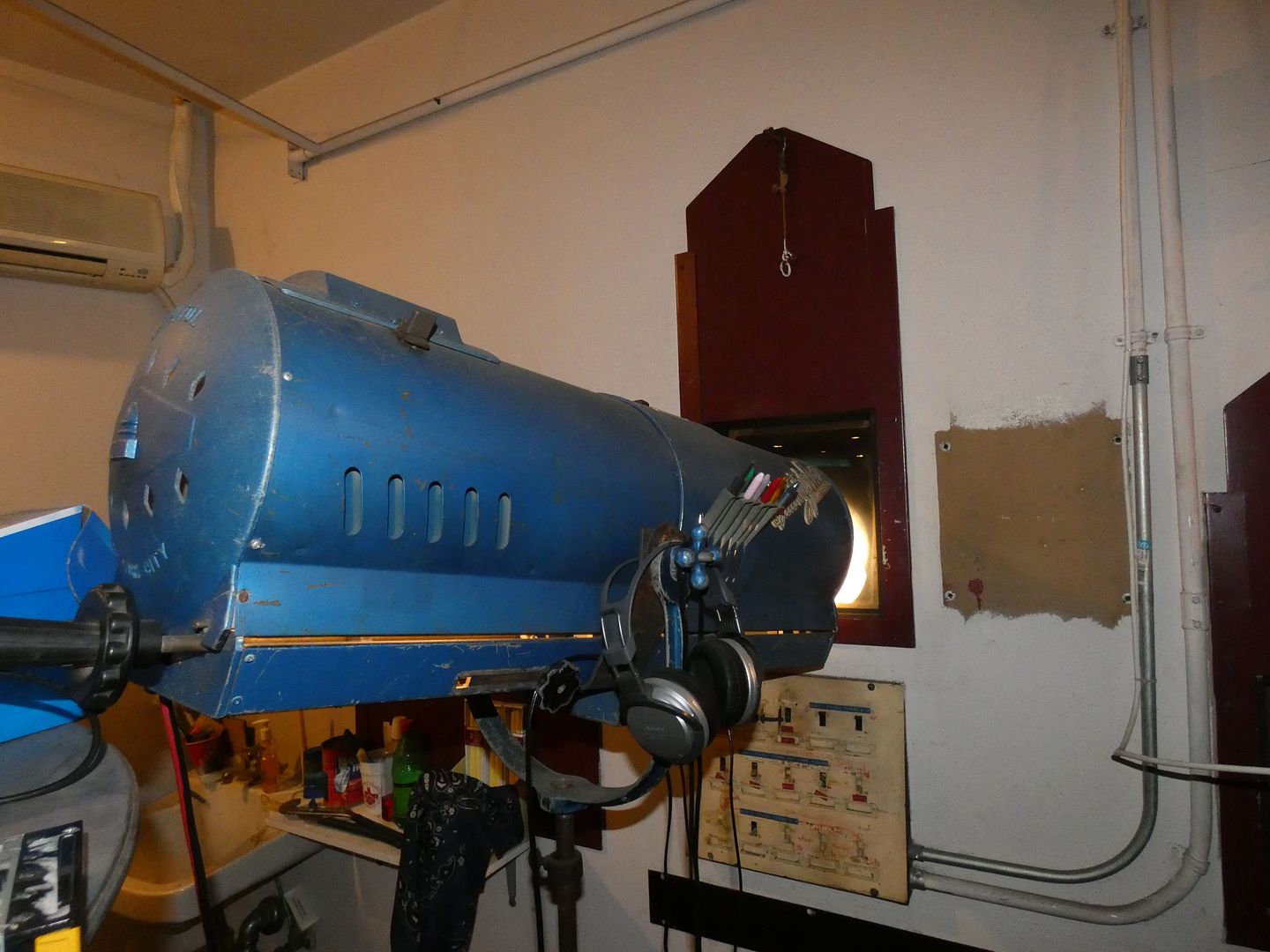 A spotlight, however, is still in use and shines through one of the vintage portholes (a new one had to be carved out for the digital projector)...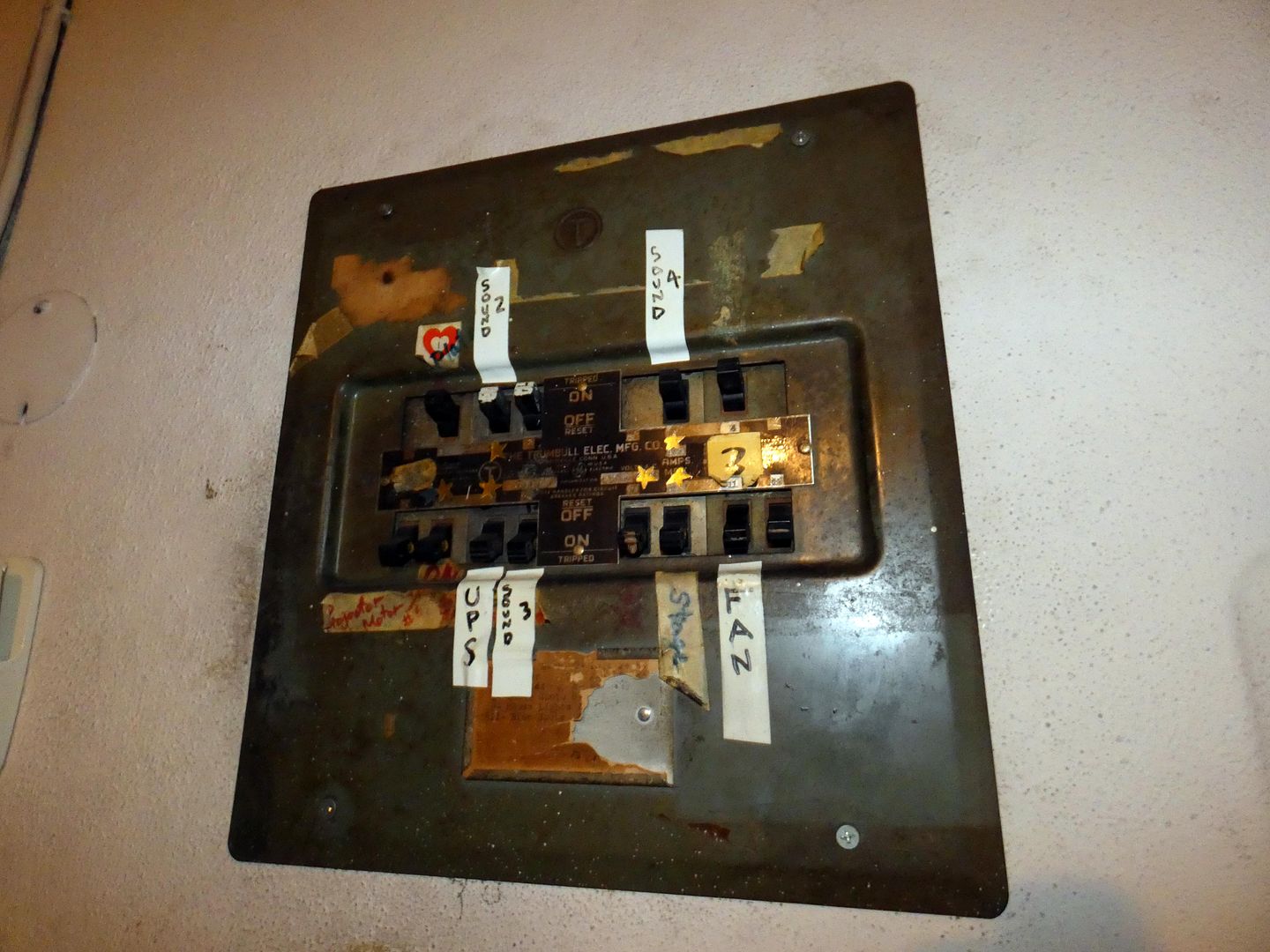 ...and an old breaker box bears the scars of labels of years past.
Perhaps the most intriguing relic of the projection booth is the rope system that acts as a safety measure against fire—something they had to worry about in the late 1940s, when the highly flammable nitrate film was still used. Should the flames get close enough to lick the rope and burn through it, a series of trap doors will be released to close off any openings, cut off the oxygen supply, and keep the fire from spreading outside the booth.
Gardena Cinema is considered the "last of its kind" in the South Bay, where the closest movie screenings happen at the Roadium drive-in or the 18-screener AMC (both in Torrance) or a 16-screener AMC in Redondo Beach.
If you live nearby and you haven't been before, I recommend checking it out for a nice, down-home, family-run experience you don't often find in a big city like LA.