In the San Fernando Valley neighborhood of Sherman Oaks, there's a 10-acre community of resort-style residential living that captures the mid-20th century perception of Hawaii and living in island style—though it's—a whopping 2556 miles from Honolulu.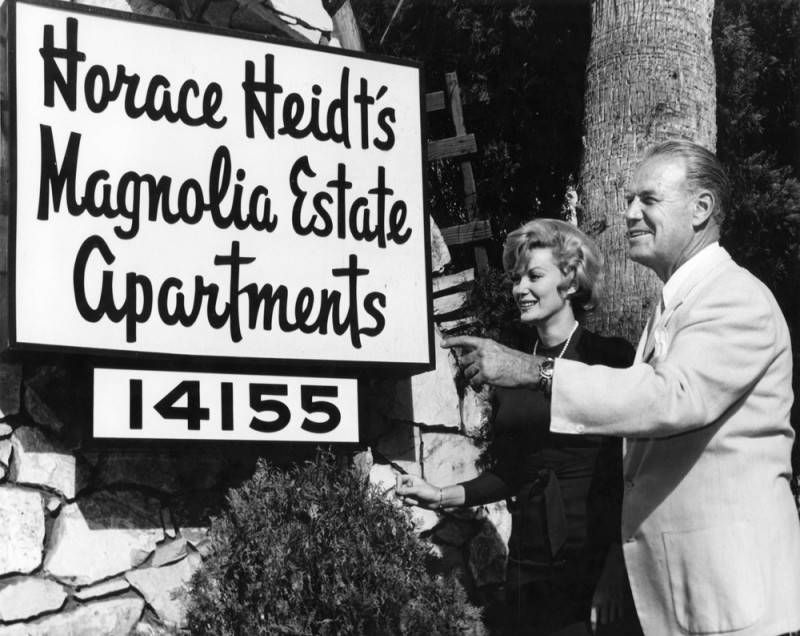 circa 1963 (Joan Huntington on left, Heidt on right) via LAPL
What began as a horse ranch had begun to transform into the hidden oasis it is today—Horace Heidt's Magnolia Estate Apartments—when 1930s big band leader Horace Heidt started building in 1955.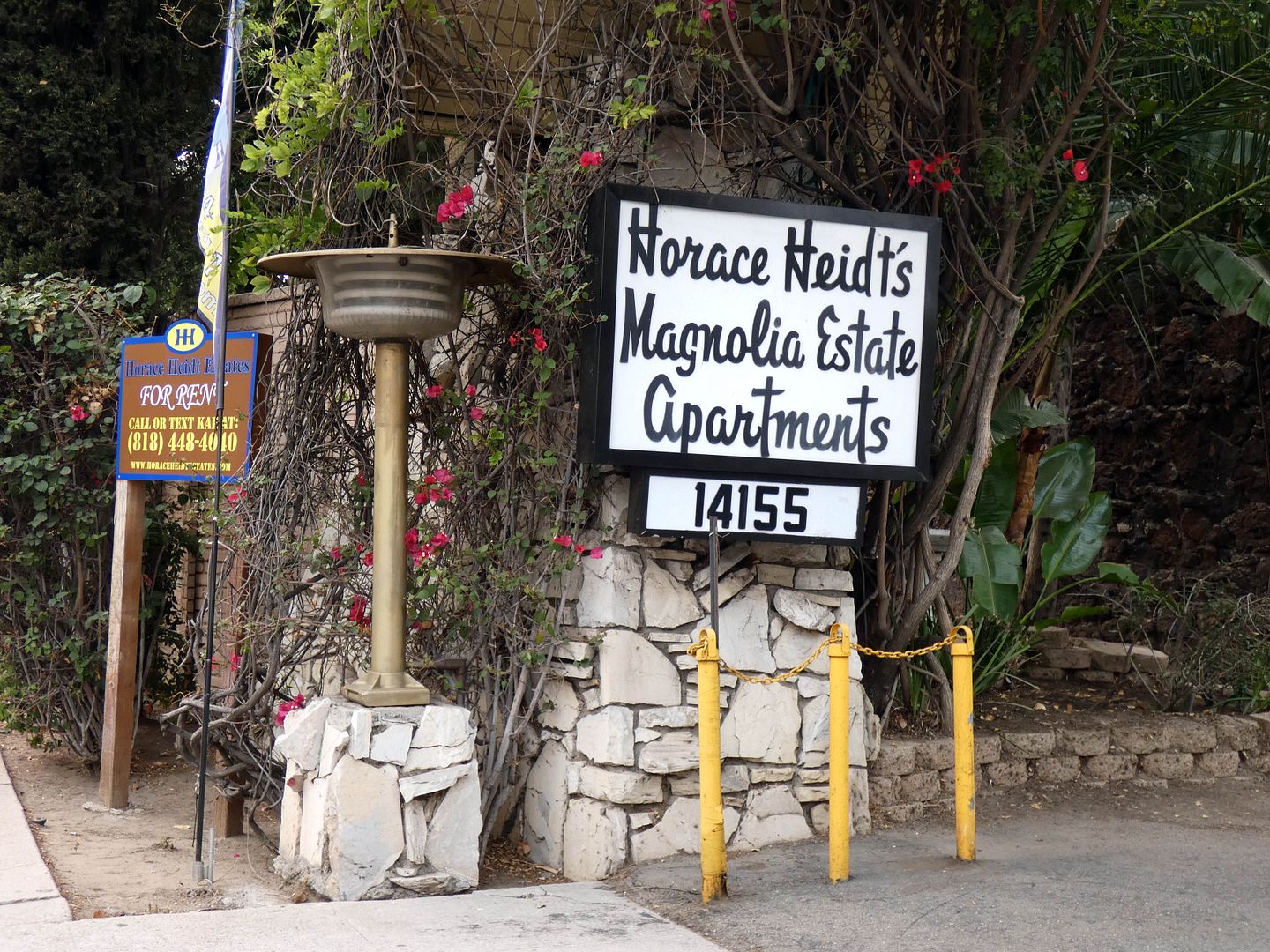 Heidt was not only a popular radio broadcaster, bandleader, and recording artist (for which he received a star on the Hollywood Walk of Fame) as well as a TV personality (for which he received a second Walk of Fame star), but also a civic leader in the Valley. At one point, he was honorary mayor of Van Nuys.
Heidt was basically retired from TV and radio by 1953—but he would occasionally get the band together and wanted to have a place for them to stay. He built his own family home on the property, as well as apartments where many of his band members also chose to retire.
Construction of the four-parcel complex began with the "Palm Springs Section," starting past the entrance arch to the right of the guard shack...
...where today you can admire the exotic birds of the aviary...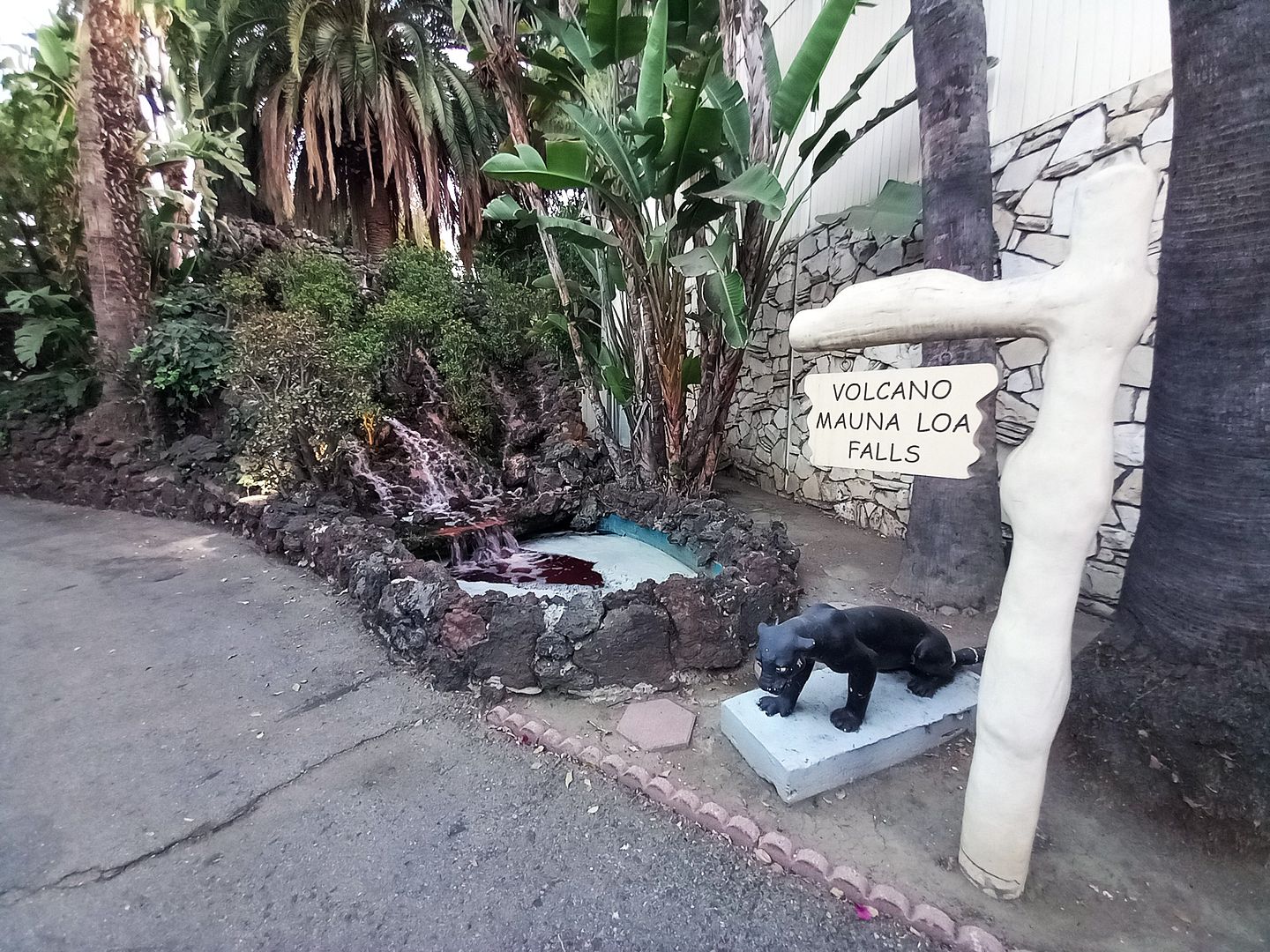 ...and marvel at the Mauna Loa waterfall, whose waters run lava-red down terraces of volcanic rock.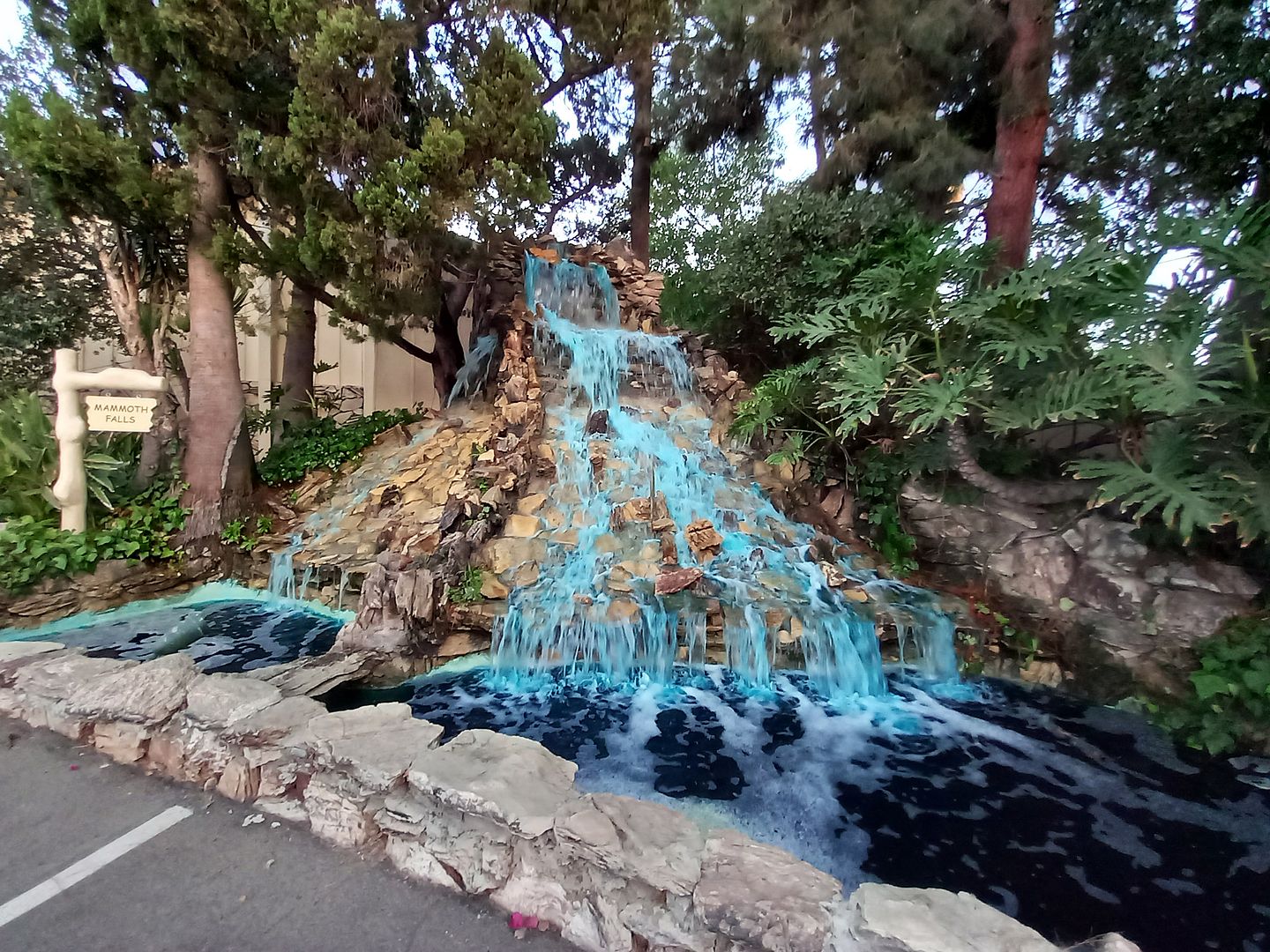 To the left of the entrance is another volcanic waterfall—this one named "Mammoth Falls" and cascading downward into pools of electric blue.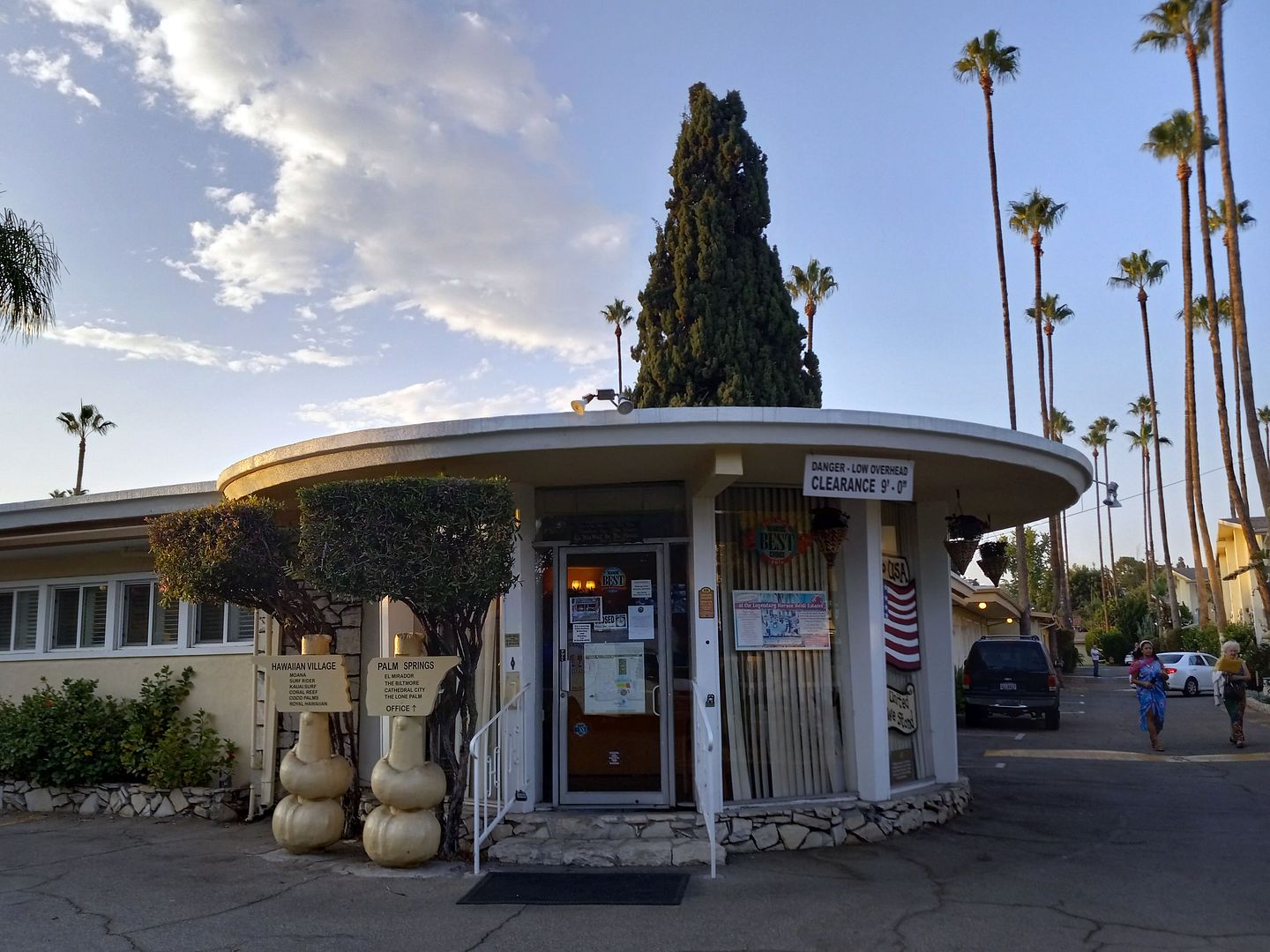 The "Hawaiian Village" section beyond it wasn't added until
1964
—no doubt a result of Hawaii's entrance into statehood in 1959 and the Hawaiian craze the followed (with the Elvis film
Blue Hawaii
being released in 1961 and others following).
It's so hidden-in-plain sight and private, it's no wonder that celebrities continue to live there today—with past residents including Dick Van Patten, Ed Begley Jr., Tanya Tucker, June Squibb, and more.
I'd driven through once, but there's only one access road through the property...
...and although it does give a glimpse at the 18-hole golf course that winds its ways through the complex...
...I missed a lot by not exploring on foot.
Fortunately, I had the chance to go back when I bought a ticket for its 52nd annual luau, which is back after taking a year off for the pandemic...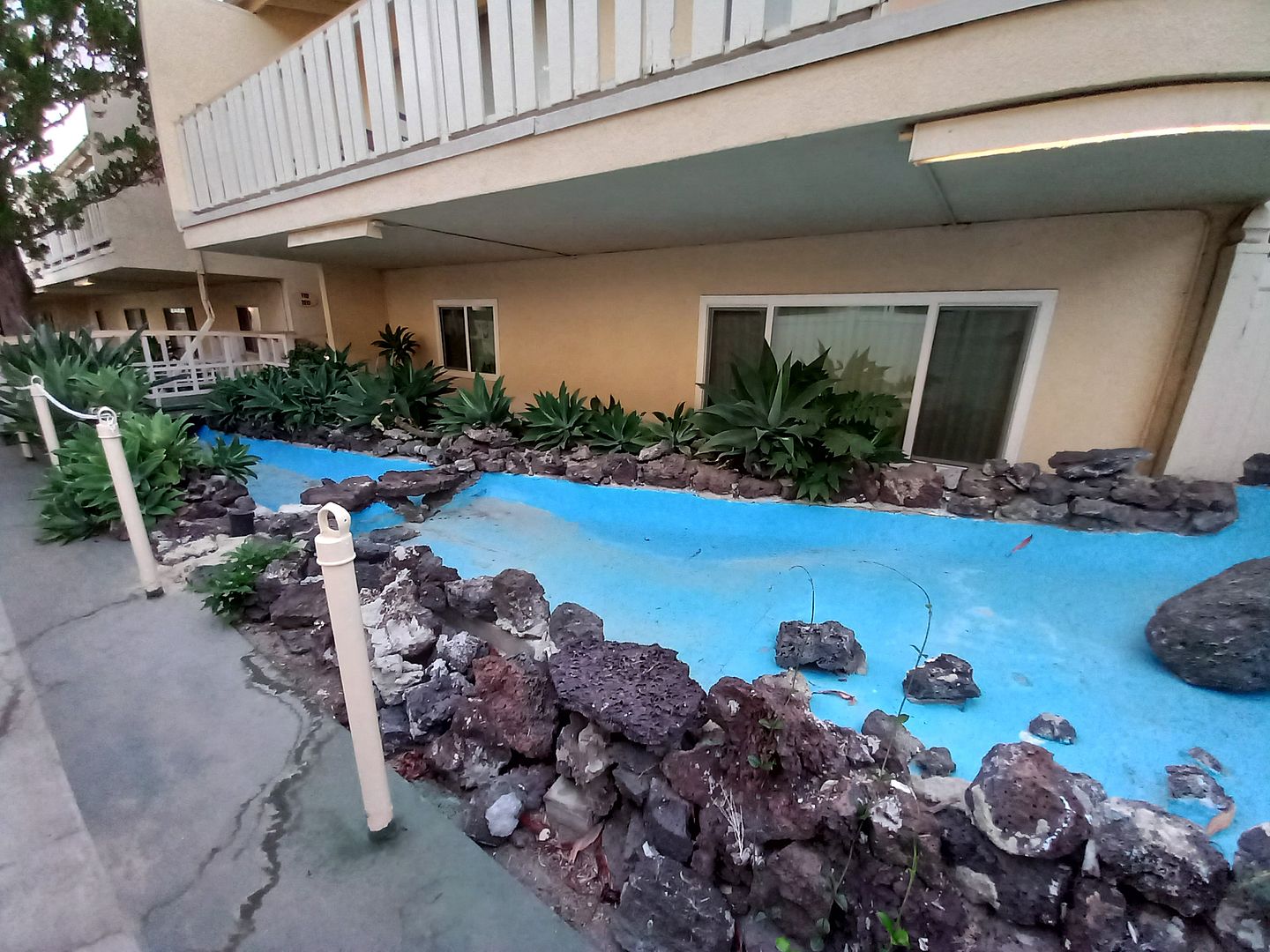 ...and walk past more of its water features, like the "Kauai River" (perhaps dry because of the drought)...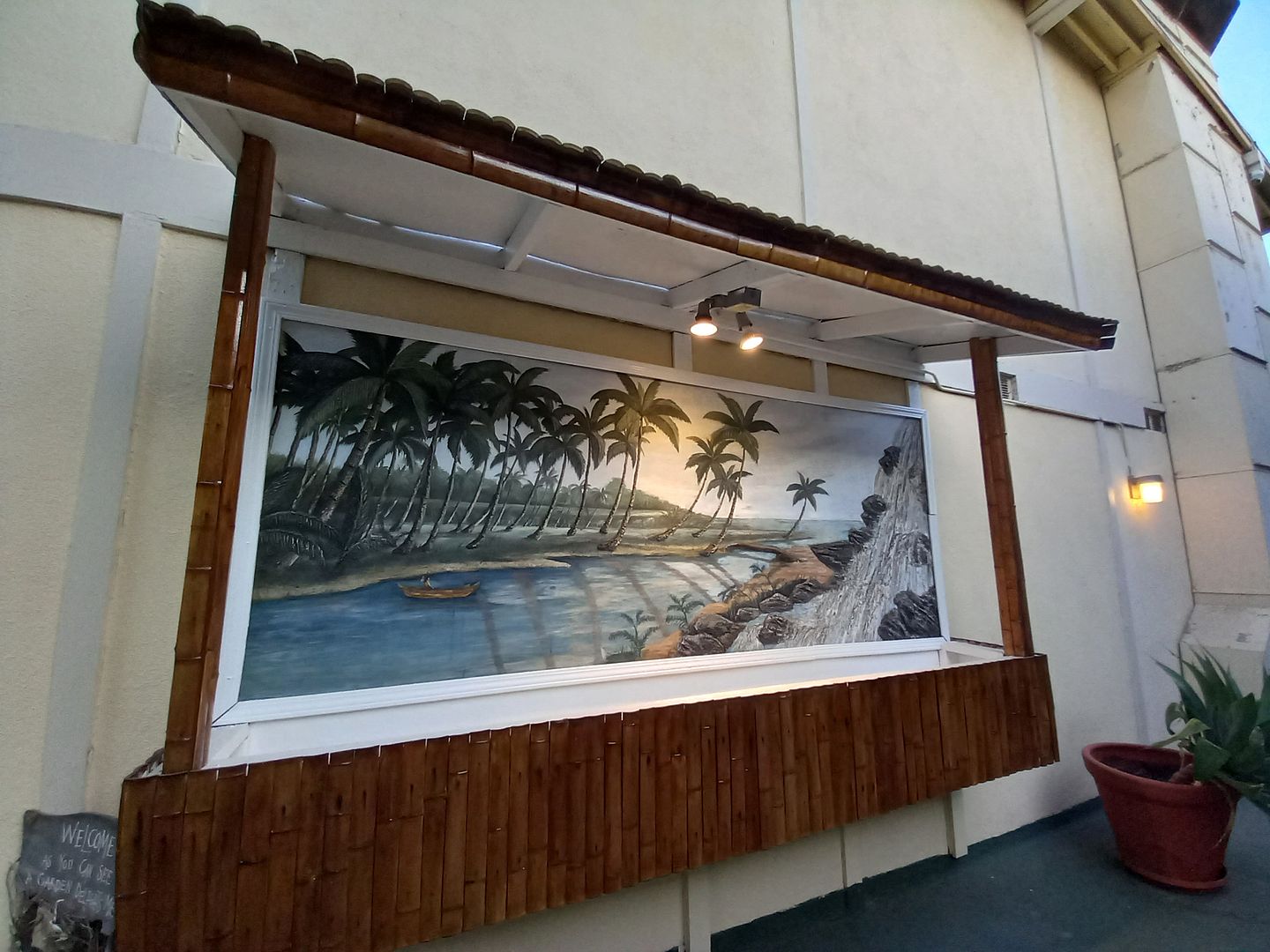 ...and take a close look at some of the relief paintings that are part of the complex's artwork collection.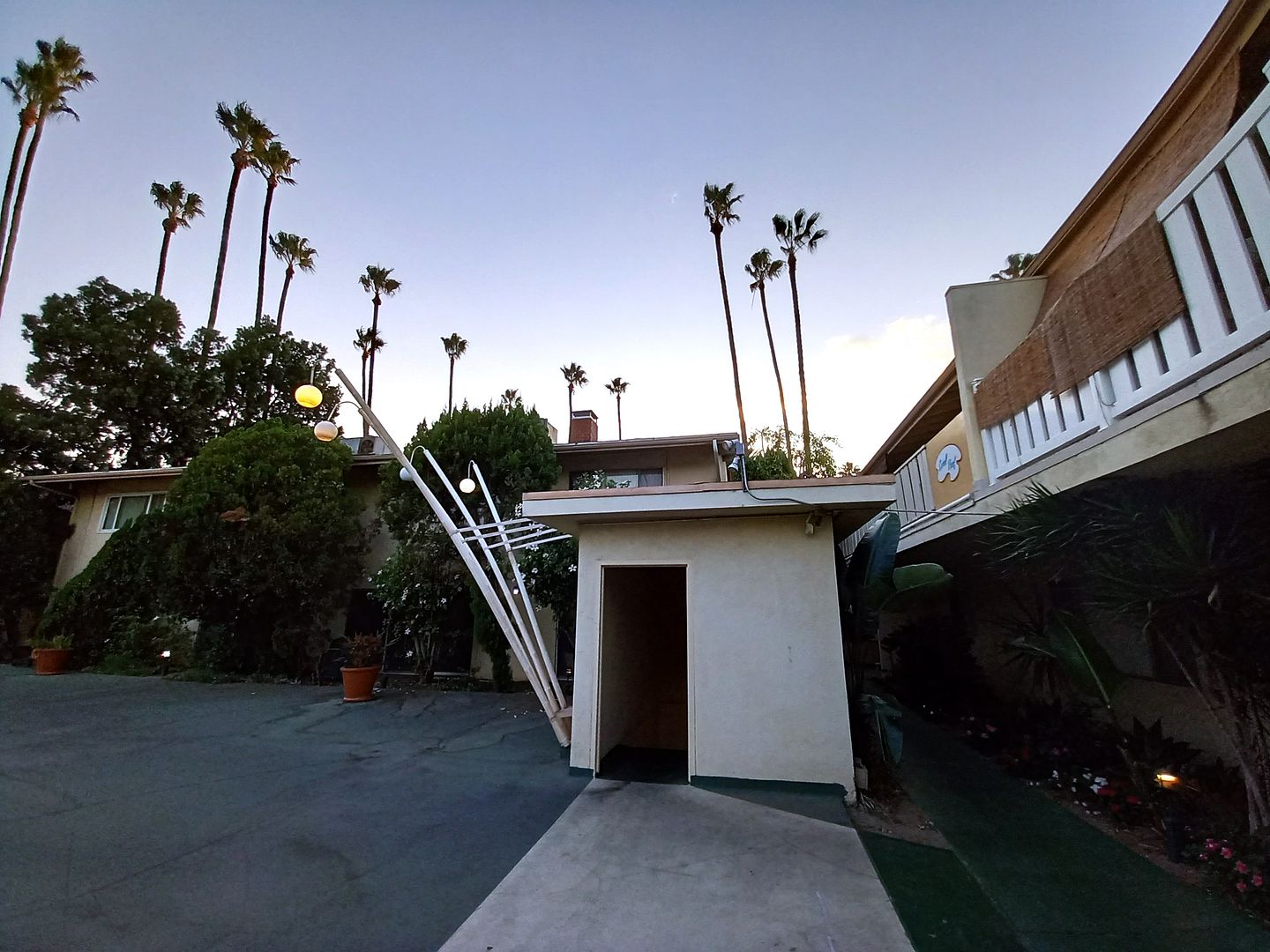 Some of the architecture of the two-story bungalows, townhouses, and apartment buildings and their surrounds is wonderfully mid-century...
...including the outrigger archway along Kalakaua Avenue.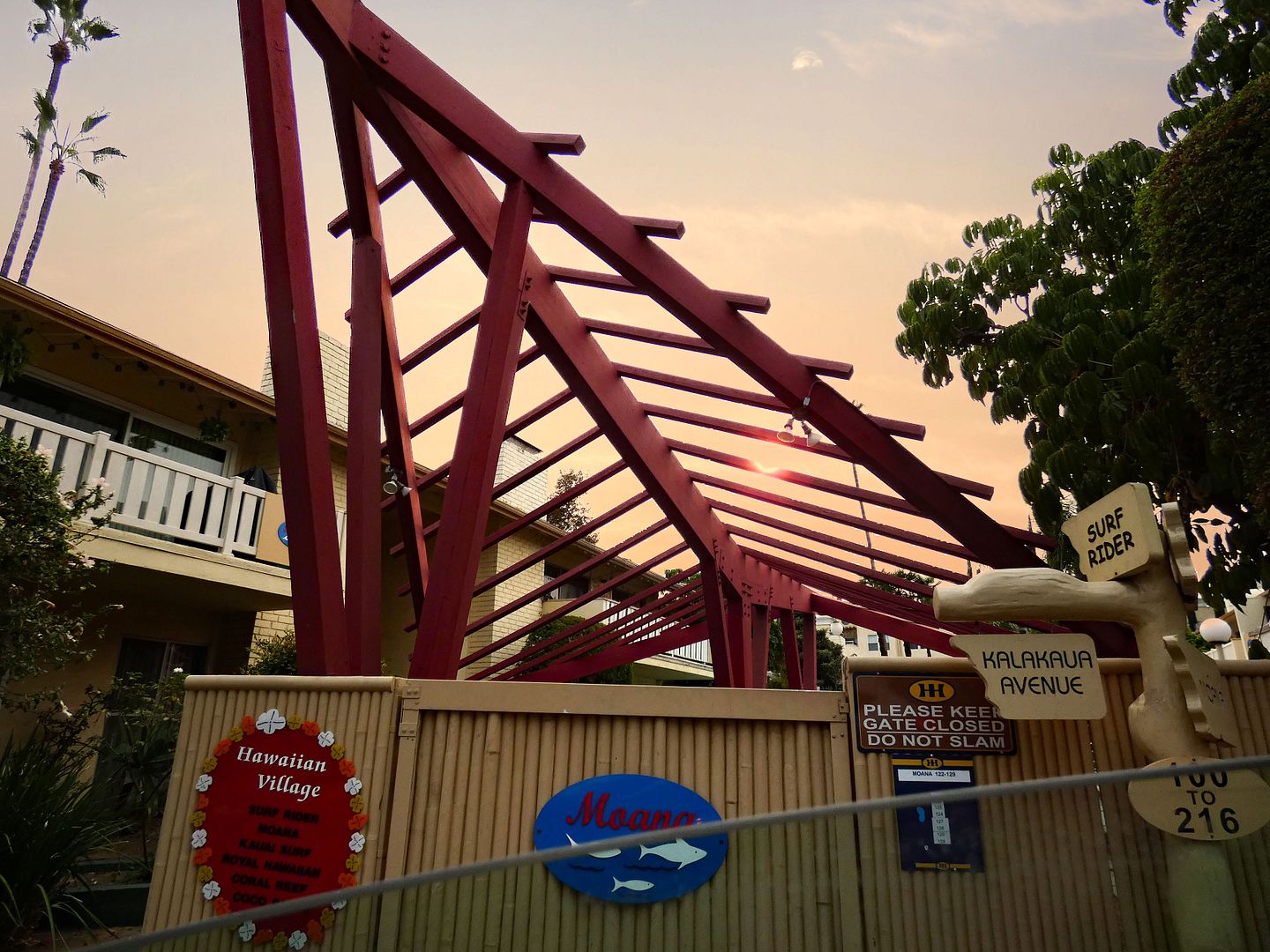 Among the other hidden treasures of Horace Heidt Estates...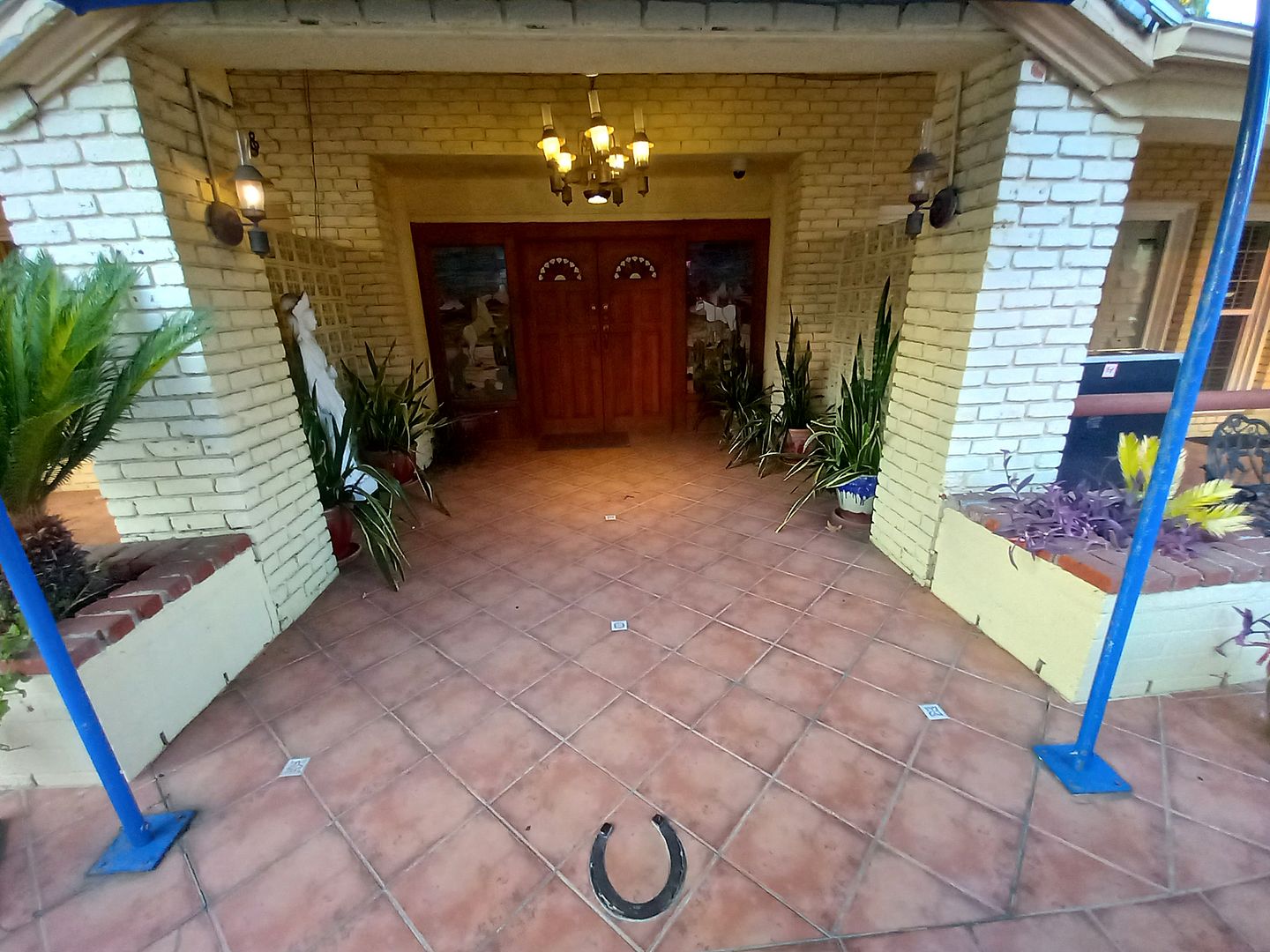 ...besides the original family home...
...is the Horace Heidt Big Band Museum and Recording Studio.
One of its best artifacts is one of the wheels from Heidt's Depression-era radio show "
Pot 'o Gold
," wherein regular people could win $1,000 by just answering the phone when the show called. The show inspired the Jimmy Stewart film of the same name.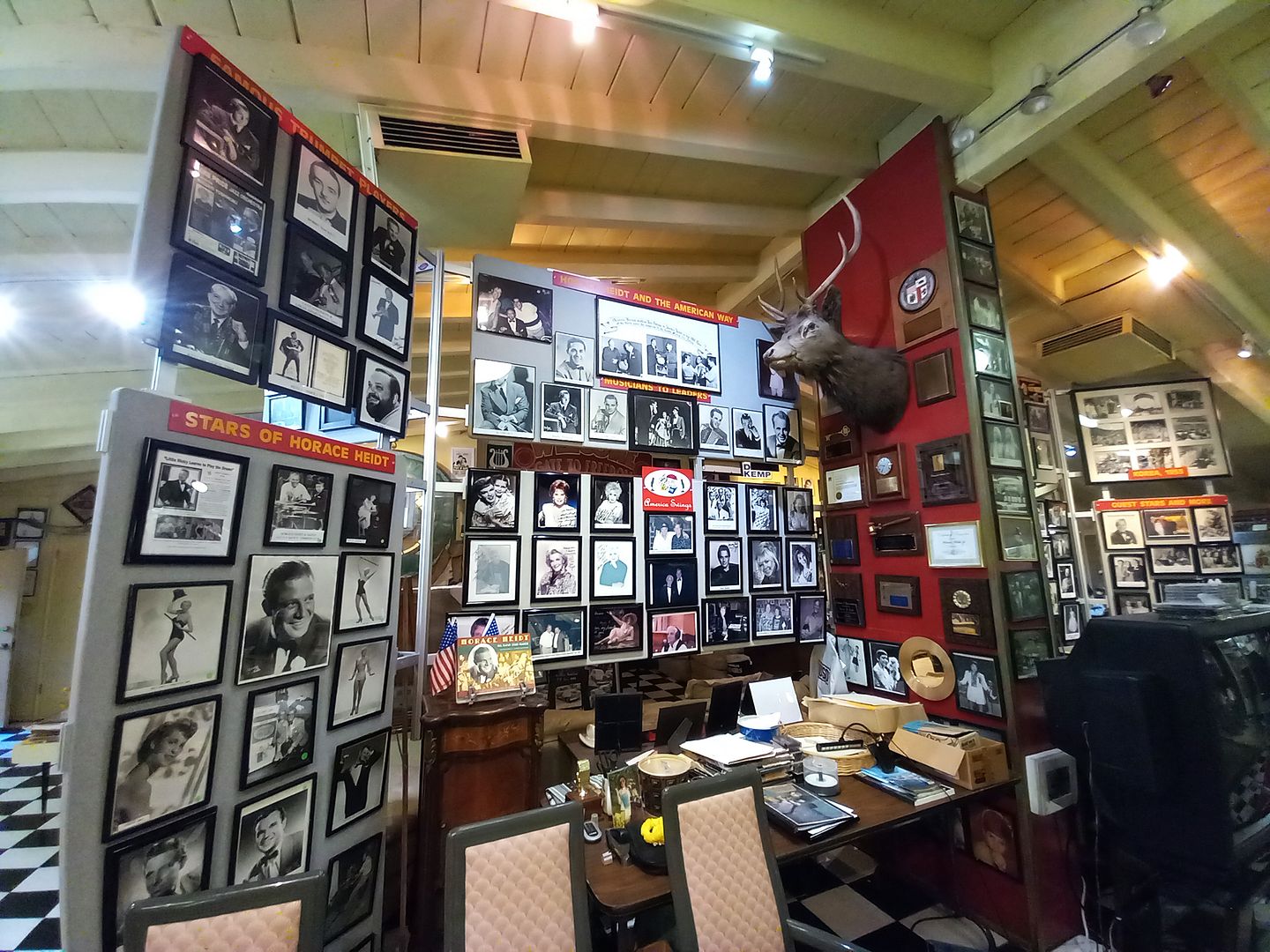 The museum is the creation of Heidt's son, Horace Heidt Jr., who's a bandleader in his own right...
...and is in charge of continuing the Heidt legacy at the Magnolia Estates.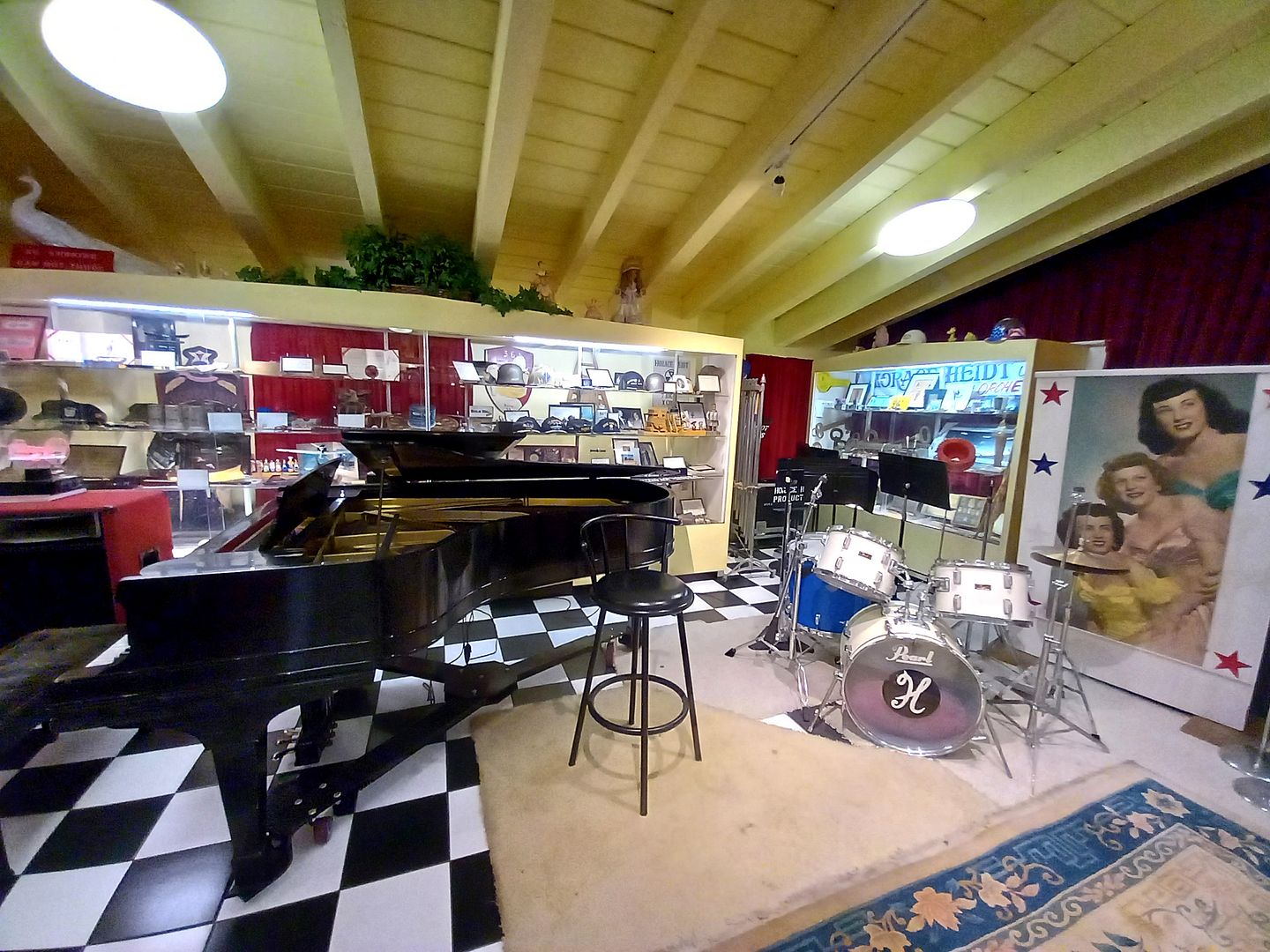 Horace Jr. has followed in his father's footsteps in another way, too—by serving as president of the Sherman Oaks Chamber of Commerce in 2000 (and participating as a member for several other years).
The Polynesian show took place on the tennis court—featuring the dancers of the troupe "A Hawaiian Experience" and the musical stylings of Tupua.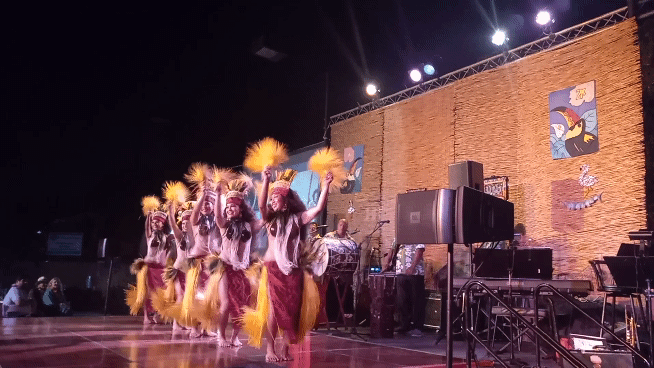 There were plenty of aloha vibes, along with traditional Tahitian dances...
...numbers originating from Samoa...
...a Māori haka dance...
...and even a fire dance.
It's nice to see this historic estate still running—and even thriving, as Horace Sr.'s granddaughter is poised to take over.
It
sustained some damage
in the 1994 Northridge earthquake, and its physical maintenance could use a little extra TLC. But it's the kind of place that makes me love living in LA—just knowing that a Hawaiian village could be tucked away around the corner.
Related Posts: