I've long been fascinated with the Beverly Hilton hotel in Beverly Hills, California—for reasons having nothing to do with the Golden Globe Awards, whose ceremony has taken place there every year since 1961.
View from the Waldorf-Astoria, where Trader Vic's once stood, circa 2017
It really doesn't have anything to do with its architecture, either—though the
Welton Becket
-designed hotel (in a lovely shade of "marshmallow white") is a nice slice of Mid-Century Modernism circa 1955.
The hotel—which was opened by
Conrad Hilton
and retained the family name despite being bought by TV game show impresario Merv Griffin in 1987—held my fascination on nearly every business trip I took to LA because of the Trader Vic's it once housed.
I'd been desperate to visit it—but had a hard time determining my own schedule when I was in town working.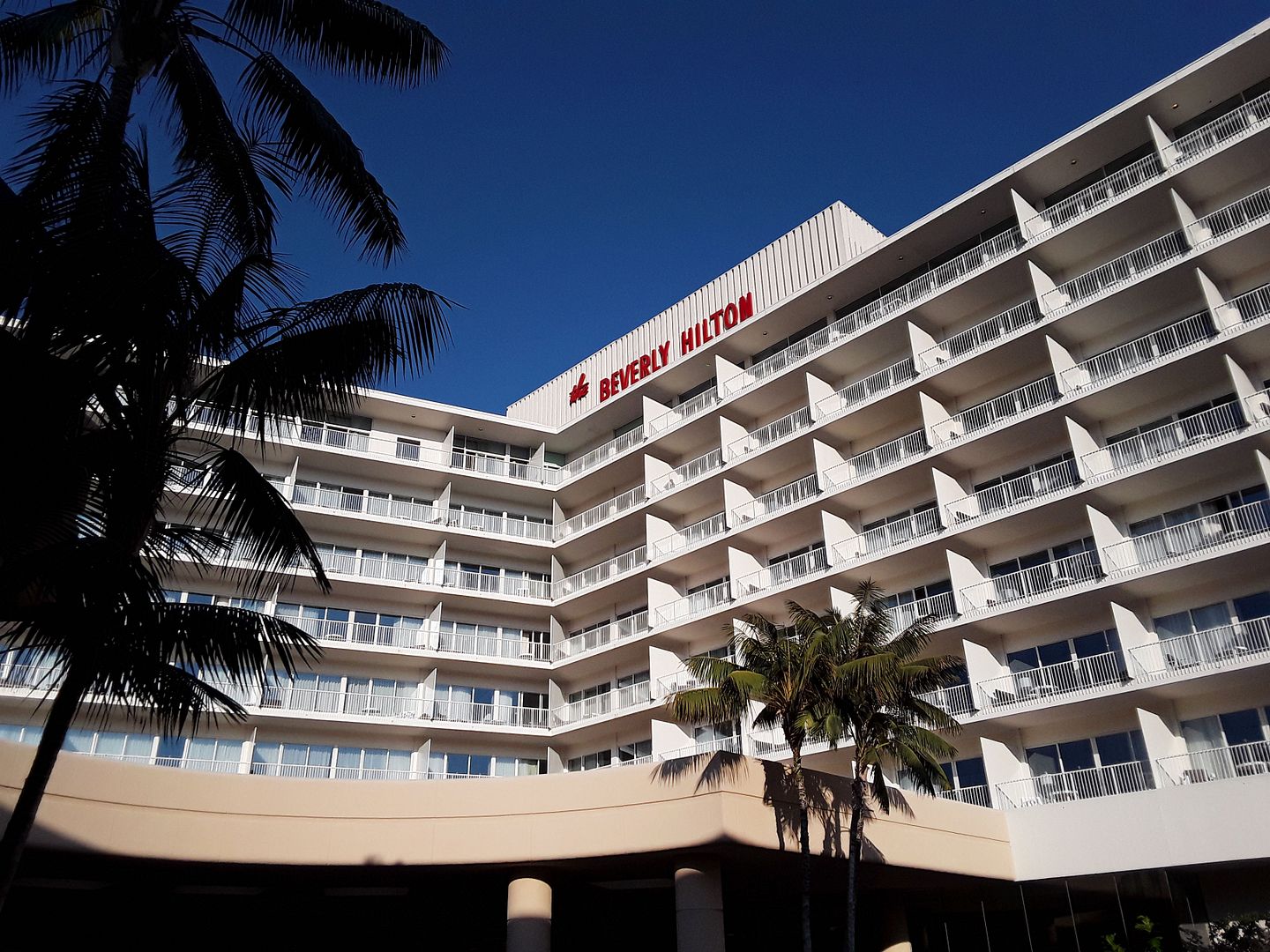 And I couldn't convince any of my colleagues, coworkers, or contacts to meet me there.
Then in 2007, Trader Vic's lost its proper location—a wing of the Beverly Hilton that was ultimately demolished—and was relegated to a new poolside location until 2017, when it closed for good.
Although I did visit the reduced Trader Vic's bar a couple of times during those 10 years...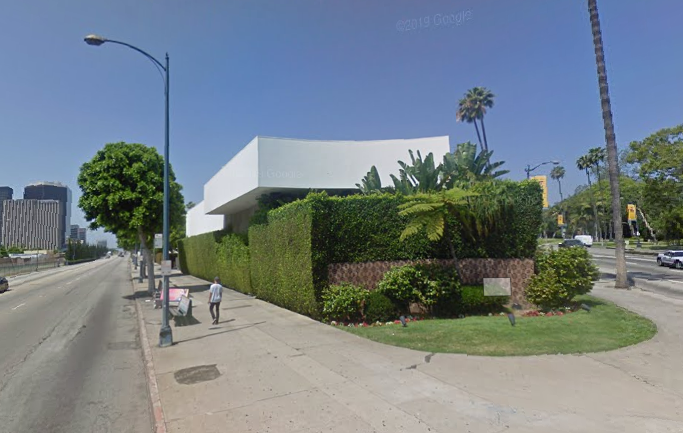 circa 2009 (Google Street View)
...the ghostly shadow of the demolished wing haunted me while it sat there vacant for way too long (until the Waldorf-Astoria was built in its place, finally opening the same year Trader Vic's closed for good).
Fast forward to last week, when I was somewhat inspired by my recent "
tikication
" at Caliente Tropics Resort in Palm Springs...
...and decided to spend a day of the recent heatwave working poolside at the Beverly Hilton's Aqua Star Pool.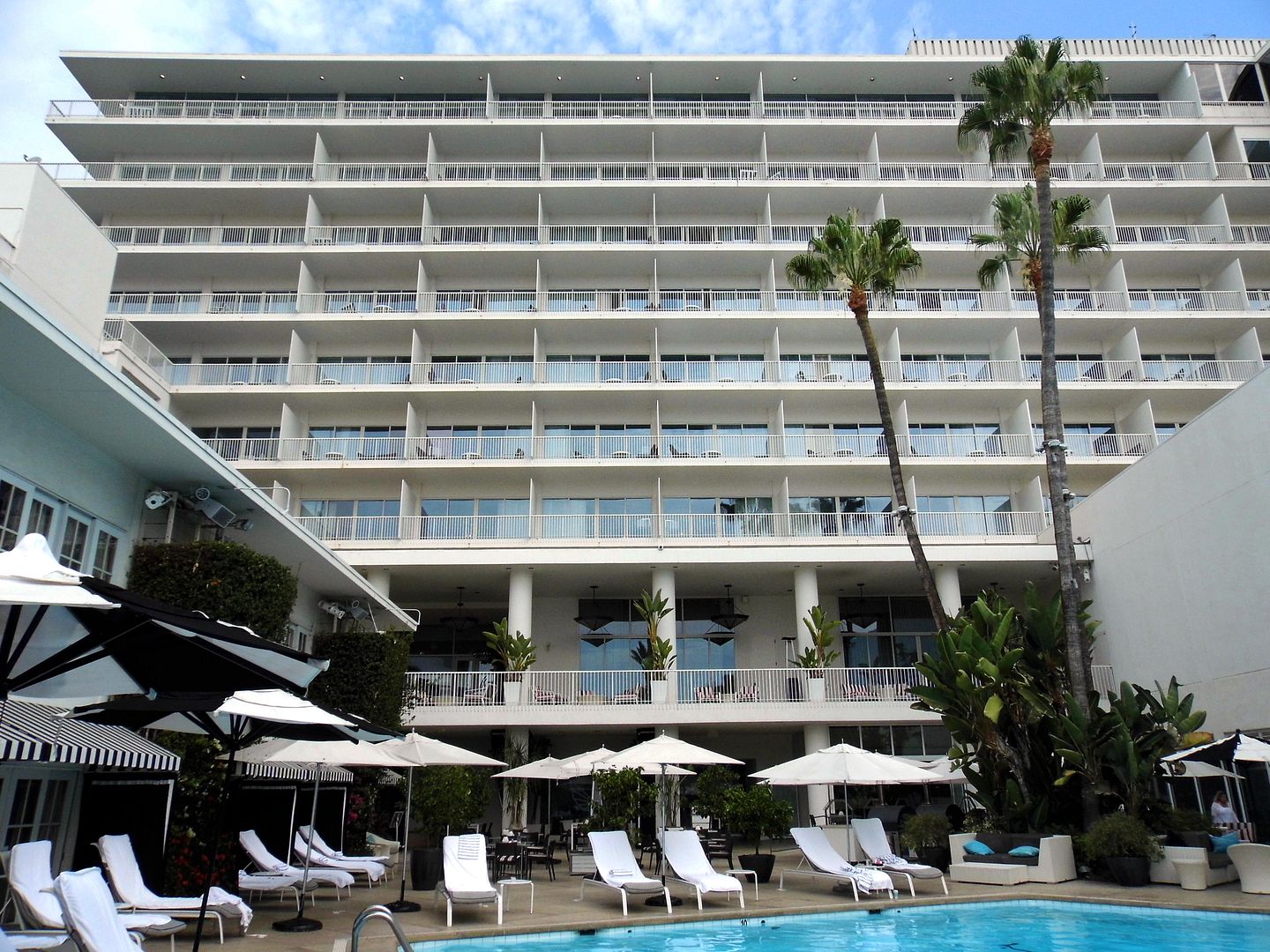 At 93 by 36 feet, it's supposedly the largest heated hotel pool in Beverly Hills—which meant swimming laps in between typing on my laptop and sipping on mojitos.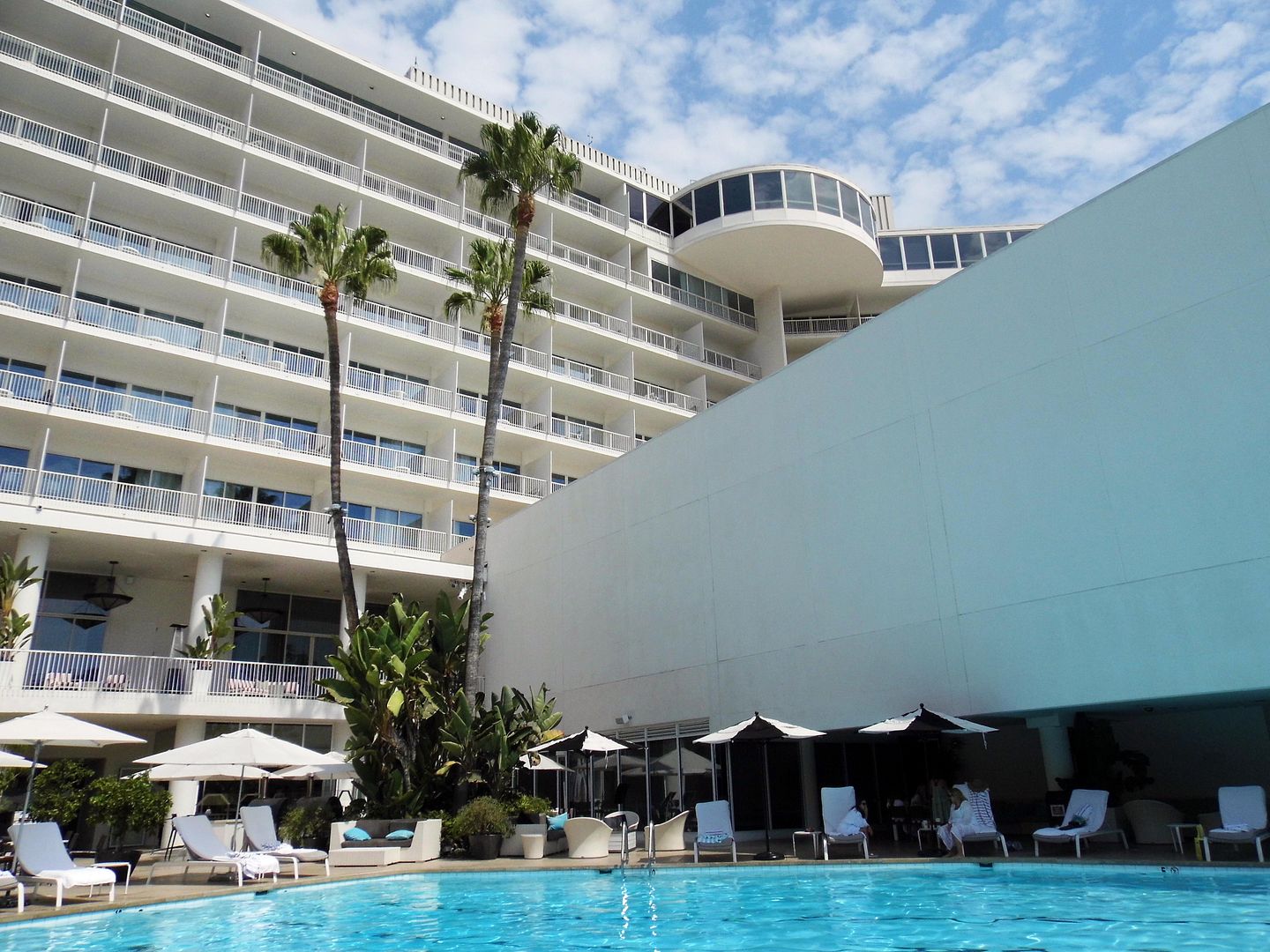 The pool is fraught with celebrity lore—starting perhaps with its inauguration, when it was christened by "Million Dollar Mermaid" Esther Williams swimming through a cascade of floating gardenias.
And then there was that time Angelina Jolie jumped in fully dressed in her Golden Globes gown after winning her award for
Gia
in 1999.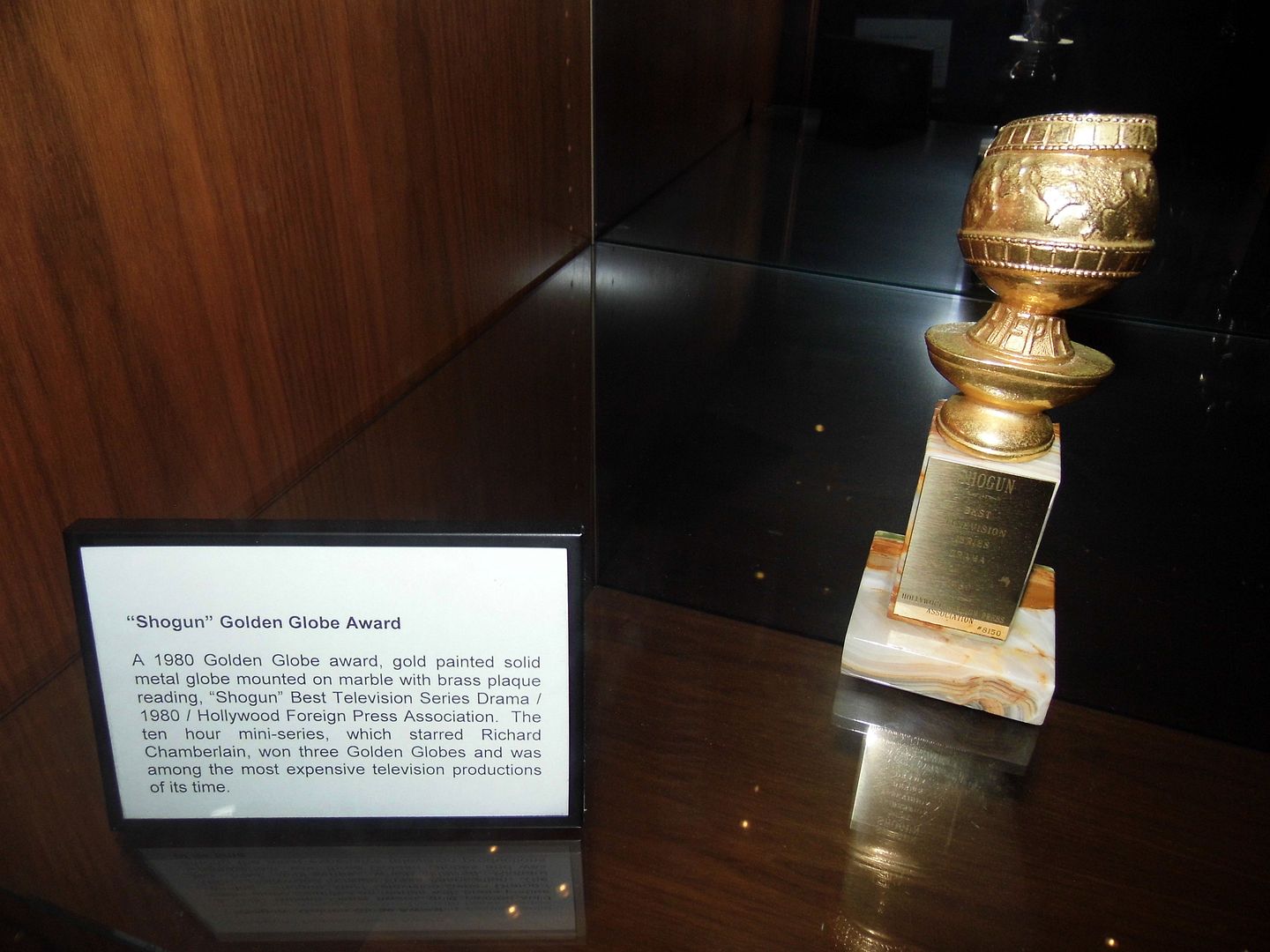 Of course, the hotel itself has drawn its fair share of famous and infamous clientele, too—even outside of awards season.
They ranged from the Rat Pack, Cary Grant, Grace Kelly, and Whitney Houston (who drowned in her hotel room bathtub in 2012).
...to international heads of state, including JFK who nicknamed the hotel the "Western White House."
All of those celebrities and more loved the
old
Trader Vic's restaurant just as much as they loved the hotel itself and its pool...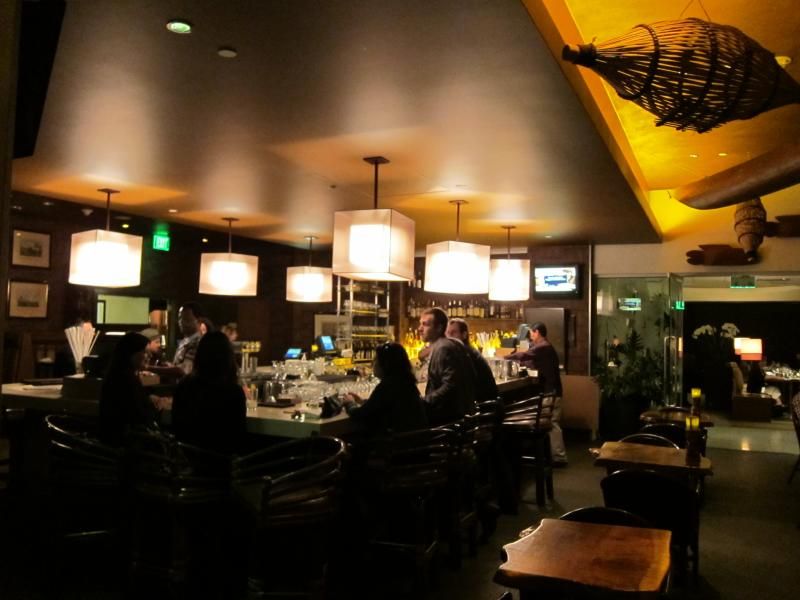 ...but I can't imagine any Hollywood elite enjoyed happy hour at the poolside "lounge" version of Trader Vic's.
The first time I went to the lounge—the only Trader Vic's at the Beverly Hilton I ever got to experience—I ordered a drink called the "Parrot Pot." According to
my Facebook post at the time
, I got to keep the parrot.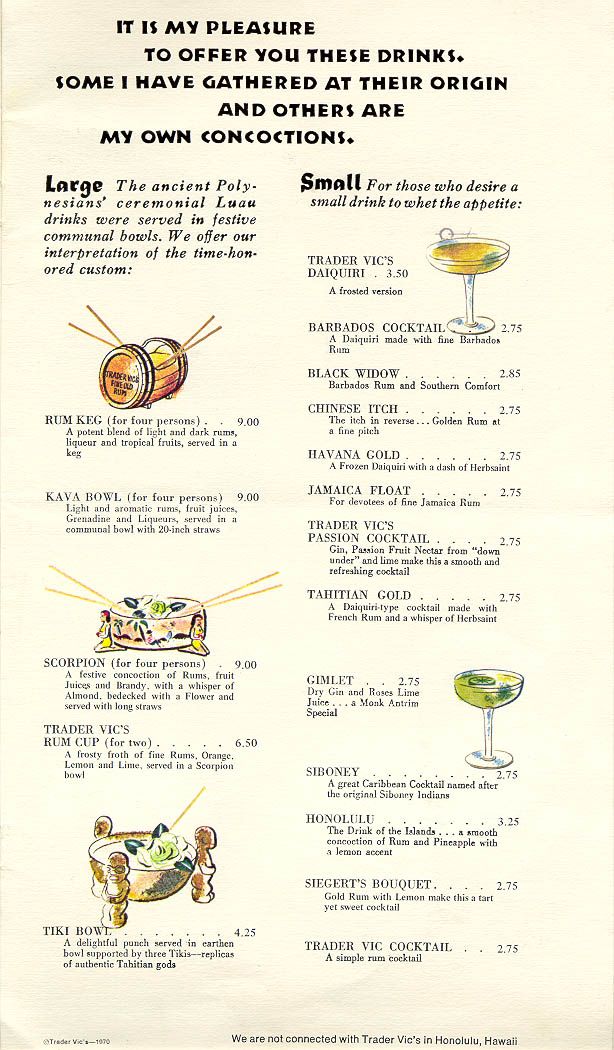 Only now, 10 years later, I have
no clue
what happened to that parrot. And it's freaking
killing
me.
When the bell finally tolled for Trader Vic's Lounge, I didn't know until it was too late. One night, I showed up after an event elsewhere in the hotel, and I couldn't find any trace of it left.
It was heartbreaking—because even a disappointing Trader Vic's is better than no Trader Vic's at all.
Likewise, the one at L.A. Live in Downtown Los Angeles by the
Staples Center
—which the Eater blog called "a mall version," and rightly so—had only lasted five years, closing in 2014. At least I managed to get a souvenir mug from the
that
one (even though it was after the fact).
I tell myself that there's absolutely
nothing
I can do about having missed out on Trader Vic's proper location at the Beverly Hilton. It's
never
coming back.
And while I was hoping to get some closure by visiting its gravesite, I think my poolside day only made my regret worse—and made me feel more forlorn about the whole thing.
The lounge is a grab-and-go snack bar now. It's completely unrecognizable.
My only recourse, I think, is to try to keep this type of thing from happening again.
For historic views of The Beverly Hilton, visit Water and Power Associates.
Related Posts:
A Tiki-cation from the 'New Normal': Caliente Tropics Resort, Palm Springs
Photo Essay: California's Last Location of Don the Beachcomber, On Perhaps Its Last Day (Updated)