While in Lake Arrowhead in August, I had a little bit of extra time before heading home—and my top priority was to visit the Strawberry Peak Fire Lookout.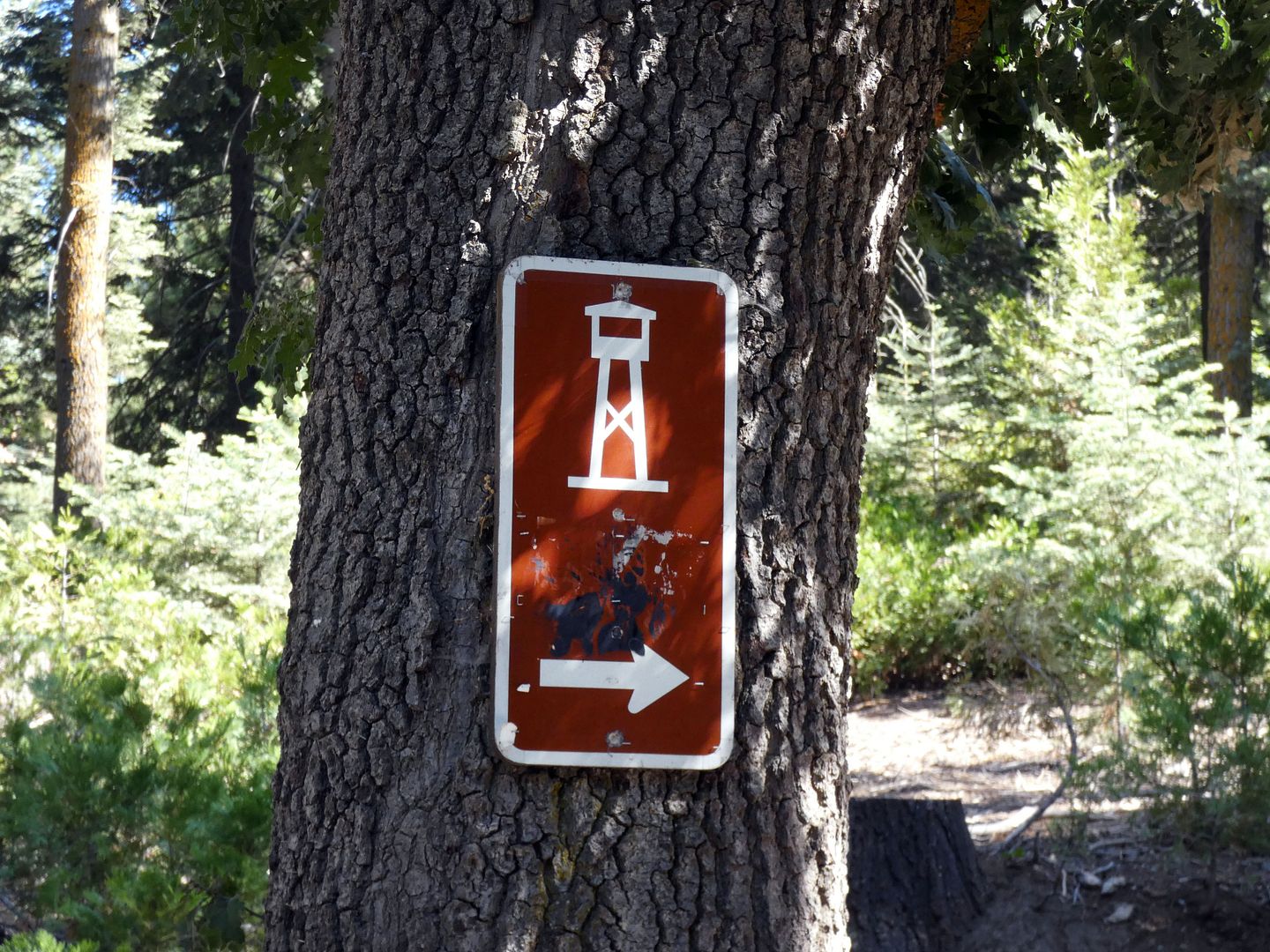 Maintained by the Southern California Mountains Foundation, this 30-foot tower overlooks Rimforest, just off the Rim of the World Highway—which provides access to the San Bernardino Mountains from the foothills below.
It's not an "active duty" fire lookout anymore, so no one spends the night.
But that means you can visit without disturbing official business...
...as long as it's from 9 a.m. to 5 p.m. from Memorial Day through the end of the year...
...and you can climb three flights of stairs.
The Strawberry Peak fire lookout tower—one of seven such lookouts in the San Bernardino National Forest—was built in 1933 by the Civil Conservation Corp (as part of FDR's New Deal to stimulate the post-Depression economy).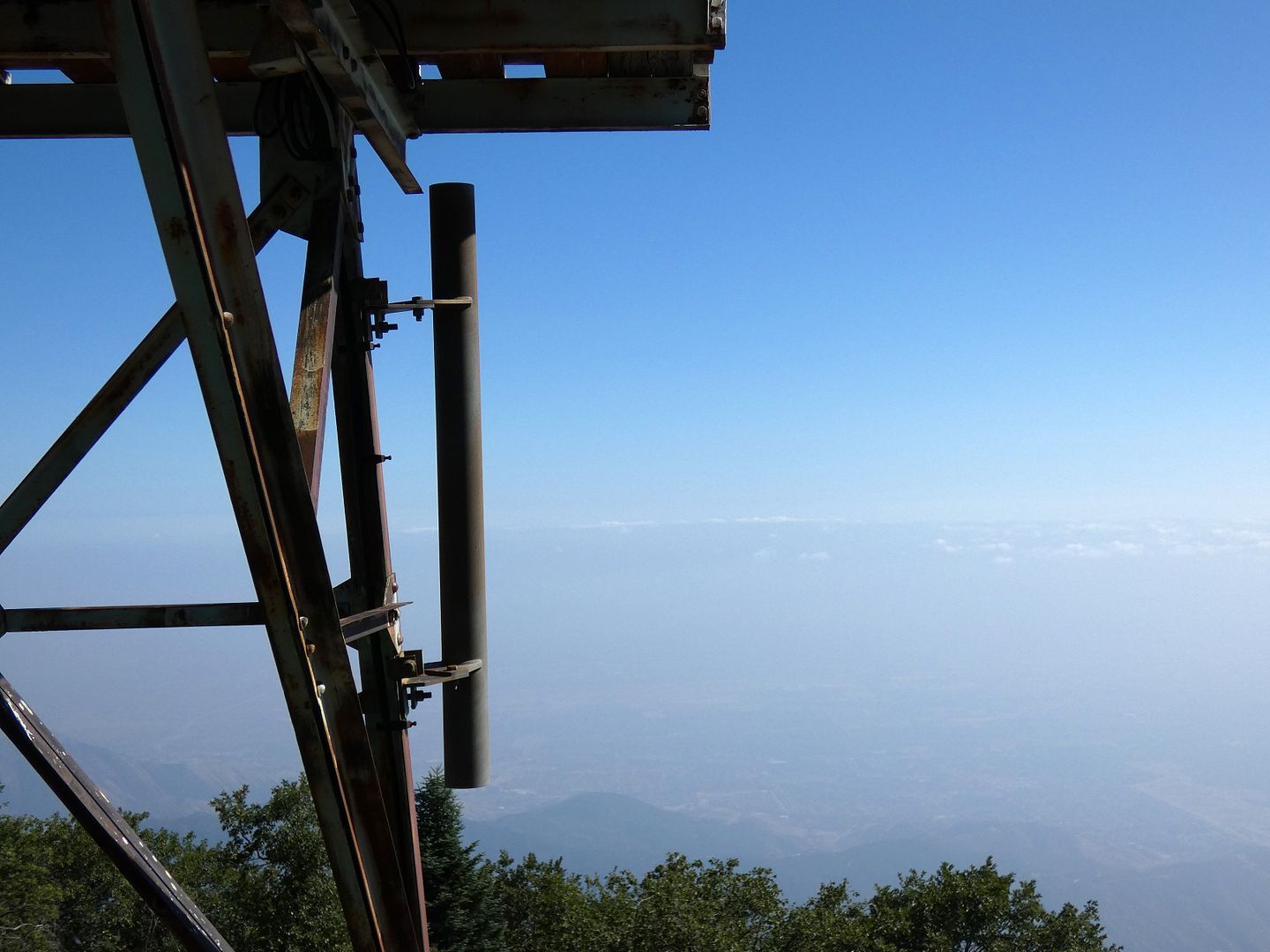 It was meant to replace an 80-foot one that was damaged by lightning and heavy snow.
It gets its name from Bart Smithson's strawberry farm that was located nearby in the 1870s and '80s (the same one that gave its name to the town of Strawberry, which eventually became
Twin Peaks
).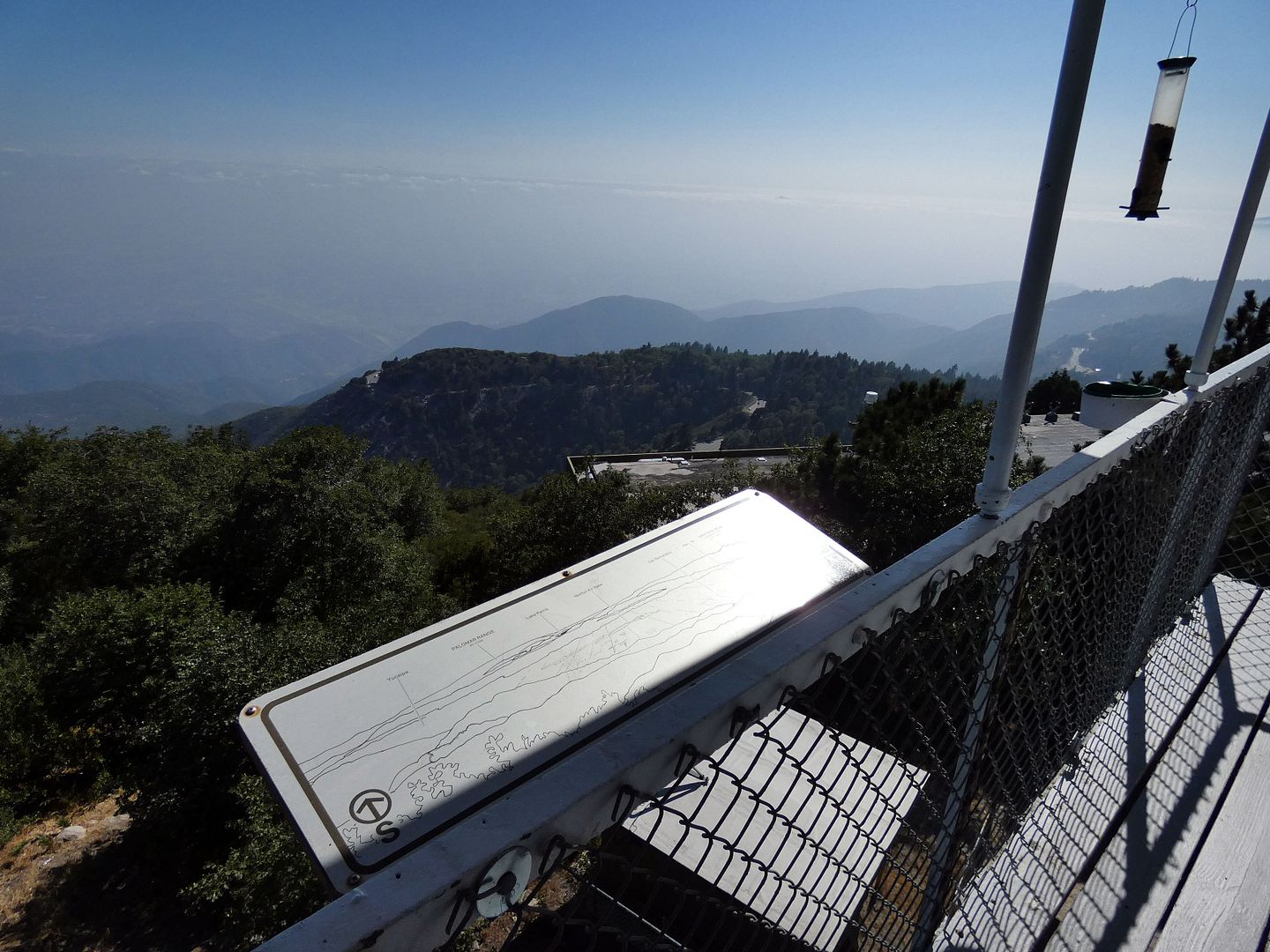 At 6135 feet above sea level, you should be able to see pretty far in each of the four directions—but during hazy, smoggy weather like we'd been having this summer, visibility was pretty limited.
I didn't really need to see Lake Perris or Santiago Peak, so I enjoyed just watching the birds (which I think were red-breasted nuthatches, with maybe a mountain chickadee in there).
To the west, beyond the telephone tower, you're supposed to be able to see
Mt. Baldy
and even the Los Angeles Basin.
The volunteers holding down the fort (or the tower, as it were) the day of my visit said it would be better to come back in October—that a lot more would be visible then.
I would imagine getting a crystal-clear view the day after a winter rainstorm.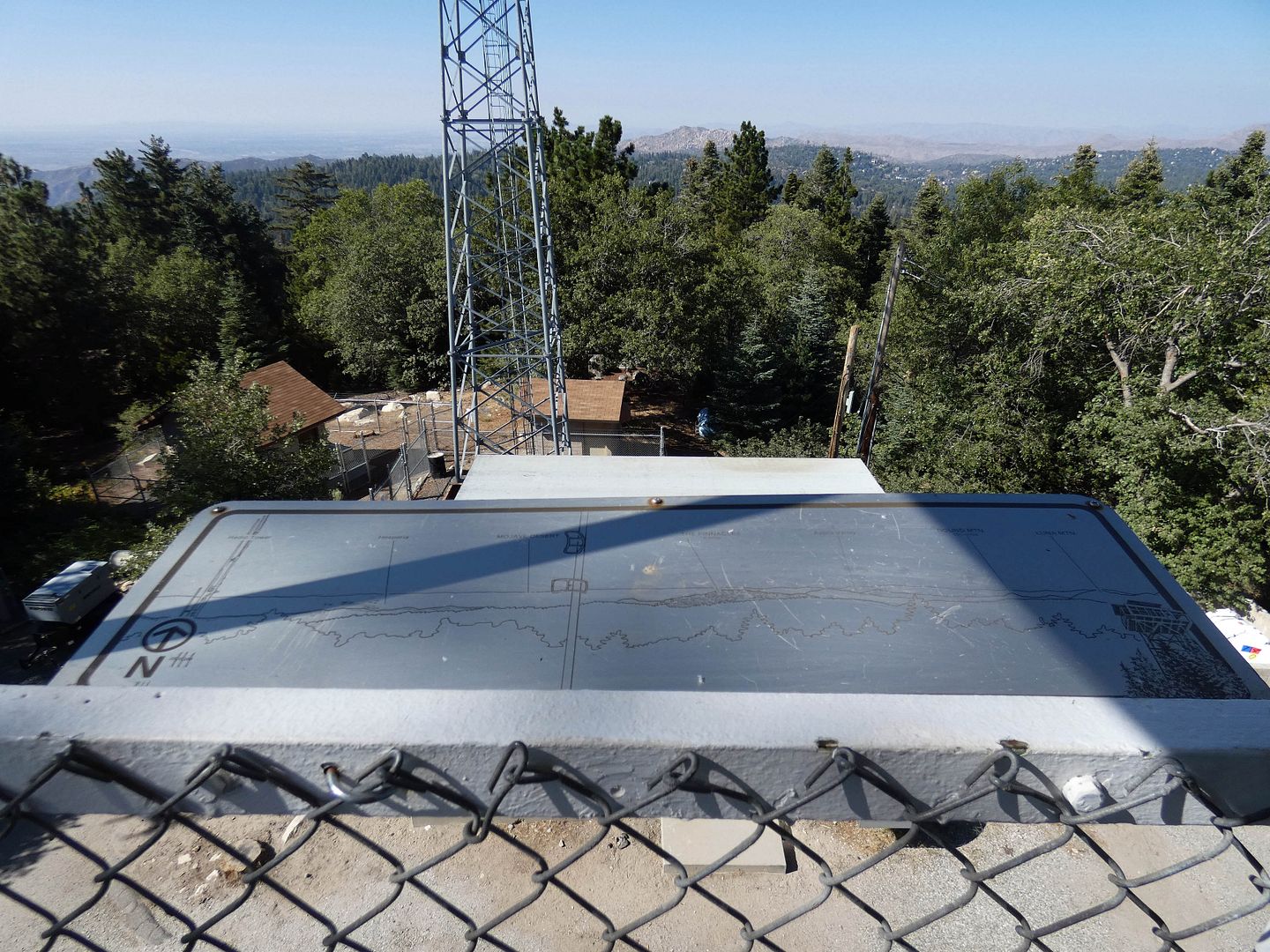 But while you're up there, it's just kind of nice to know that on a clear day, maybe you could see forever.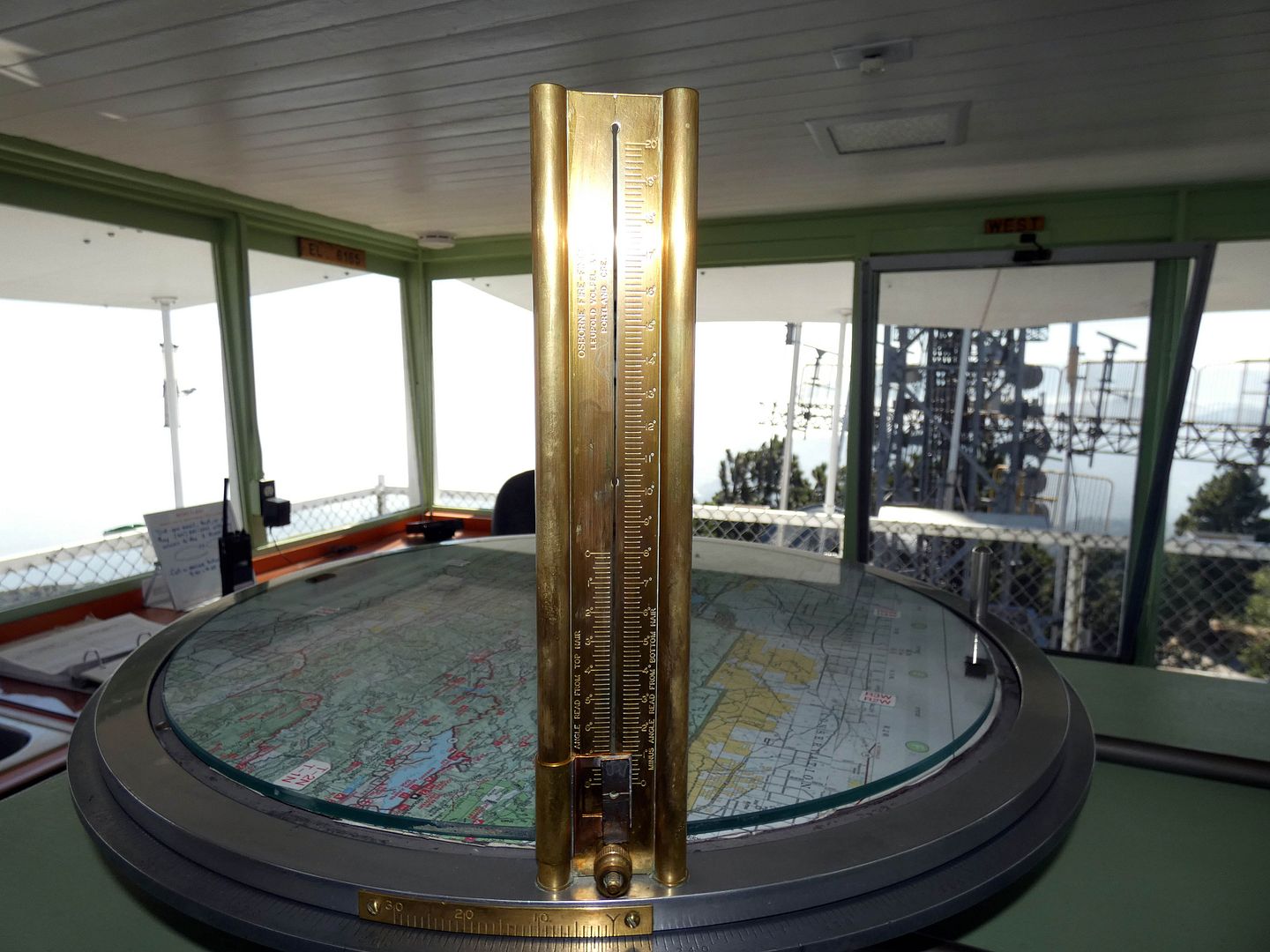 I stopped into the the tower's cab—which measures only 14 by 14 feet, with about a five-person capacity—to sign the guestbook and say hello to the volunteer hosts, who showed me some of the rather analog equipment used to spot and report fires in the mountains.
While I was there, they gave me a business-sized certificate of my induction into the Ancient and Honorable Order of Squirrels. Cards like these have been doled out to visitors since
"Towerman" Ed Cunningham
first created it at least in 1940 (maybe earlier).
I'm so tickled that the National Forest Association is still printing them up and handing them out.
So, it is with great humility that I take the Squirrel Pledge. As I so subscribe, I am therefore a squirrel.
Related Posts: