It had been almost a year since I'd ridden the
Sugar Pine Yosemite Railroad
in Sierra National Forest (and gotten smoked out of the area by local wildfires)—and it had come time for me to ride the rails once again.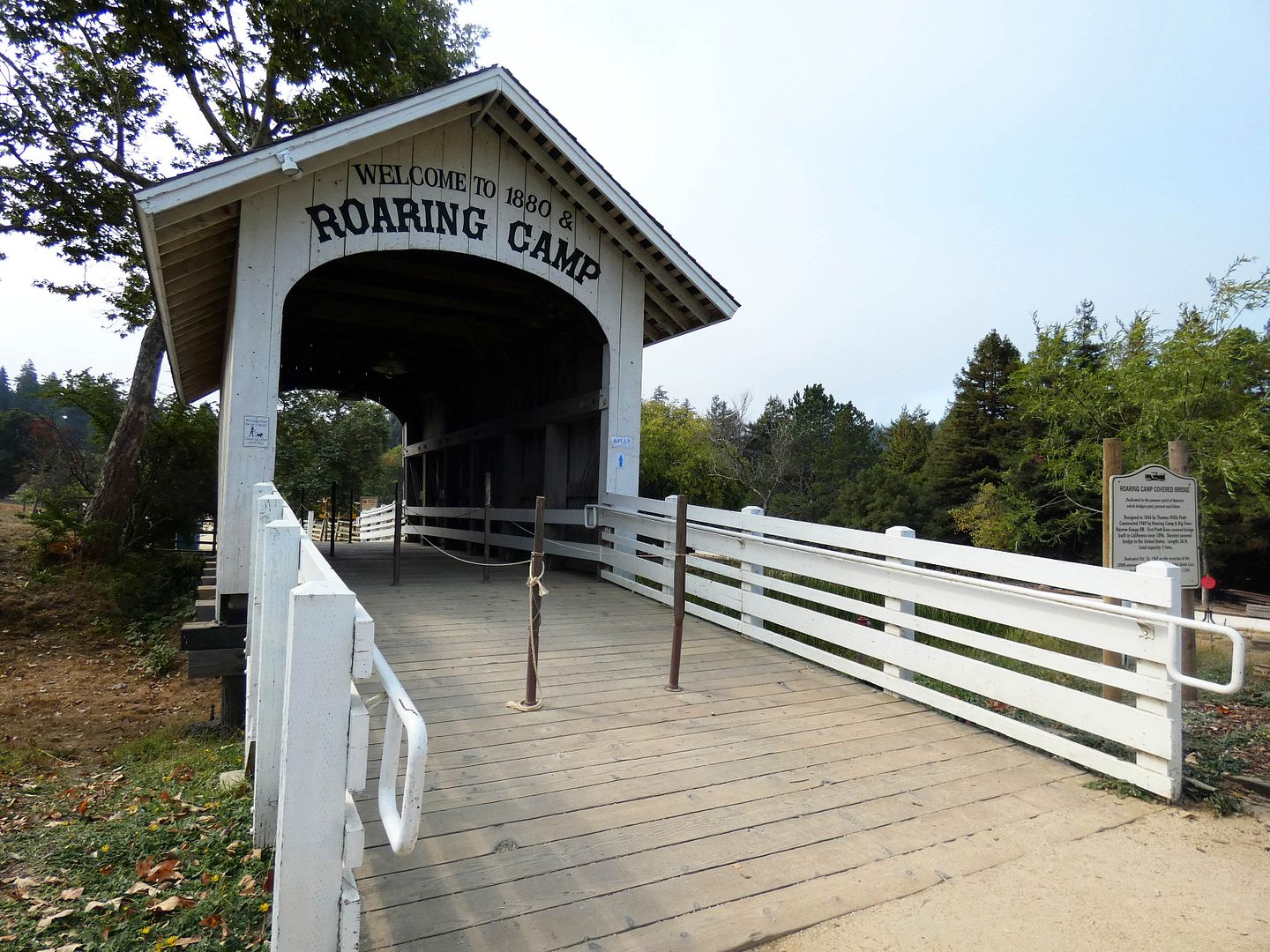 covered bridge (one of the shortest in the U.S,), built 1969
I'd planned a trip up to San Jose to tour Winchester Mystery House (blog post forthcoming) and had decided to drive the long way back home—mostly so I could ride the Roaring Camp Railroad on an antique train through the redwood forest of the Santa Cruz Mountains.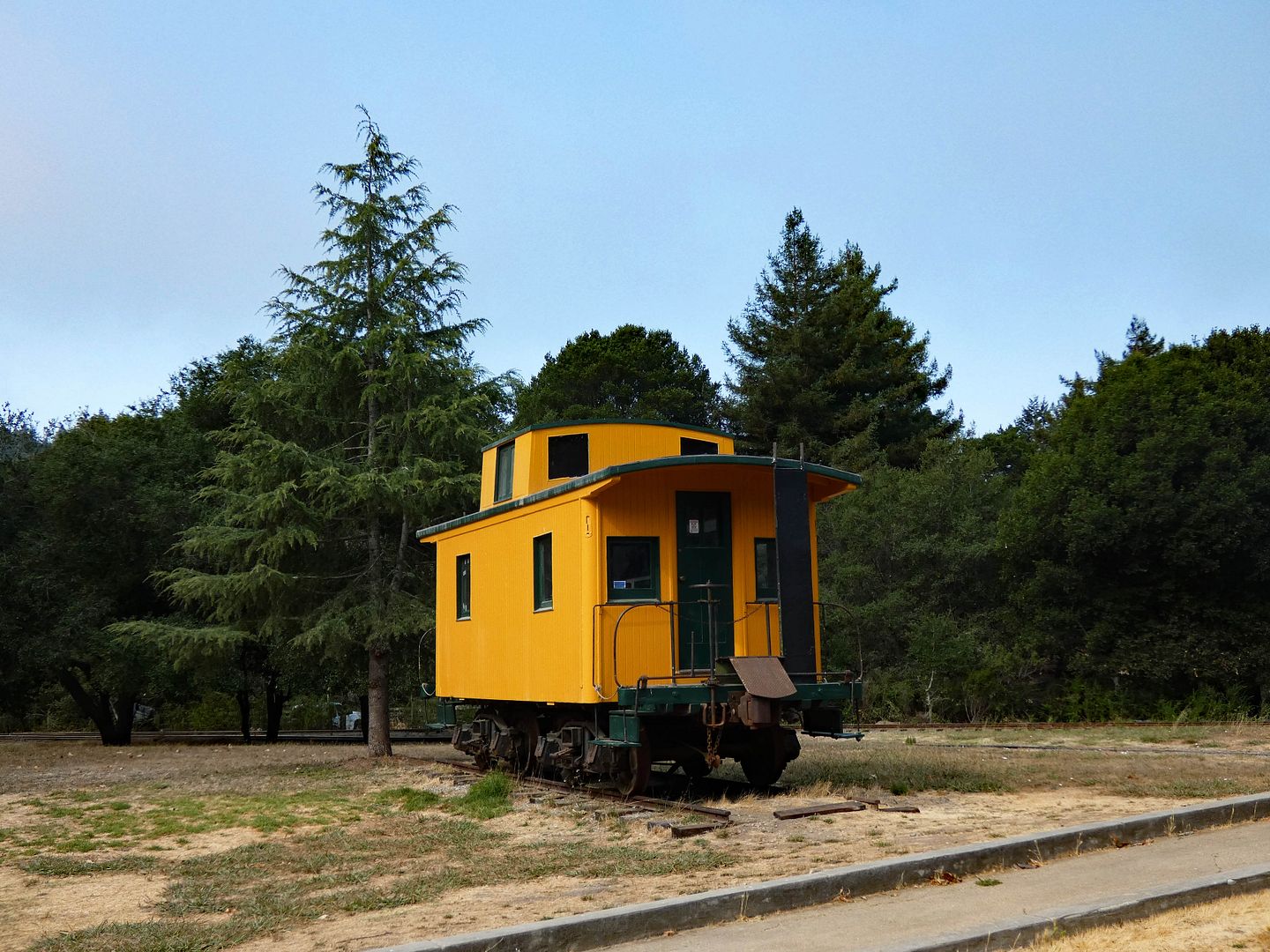 Roaring Camp in Felton, California (considered the "South Bay" of the Bay Area) is the site of an old 19th-century logging town, which sawmiller Isaac Graham first settled in the 1830s (and was nicknamed "A Wild and Roaring Camp"). It's been in operation as a tourist attraction since 1963, when it was founded by F. (Frederick) Norman Clark (located on "Graham Hill Road").
Among the vintage-era relics strewn about are a wagon top boiler, which came to Roaring Camp in 1964 and was retired in 1976. It was built for the Dixiana Shay #1 steam engine—named after the now-abandoned coal mining operation in Dixiana, Virginia where it once ran—that still runs at Roaring Camp today. (More on that in a second.)
Today's version of the "town" (which is surrounded by 180 acres of open space) includes a blacksmith shop, a general store (built 1965), a dance hall (the Bret Harte Hall)...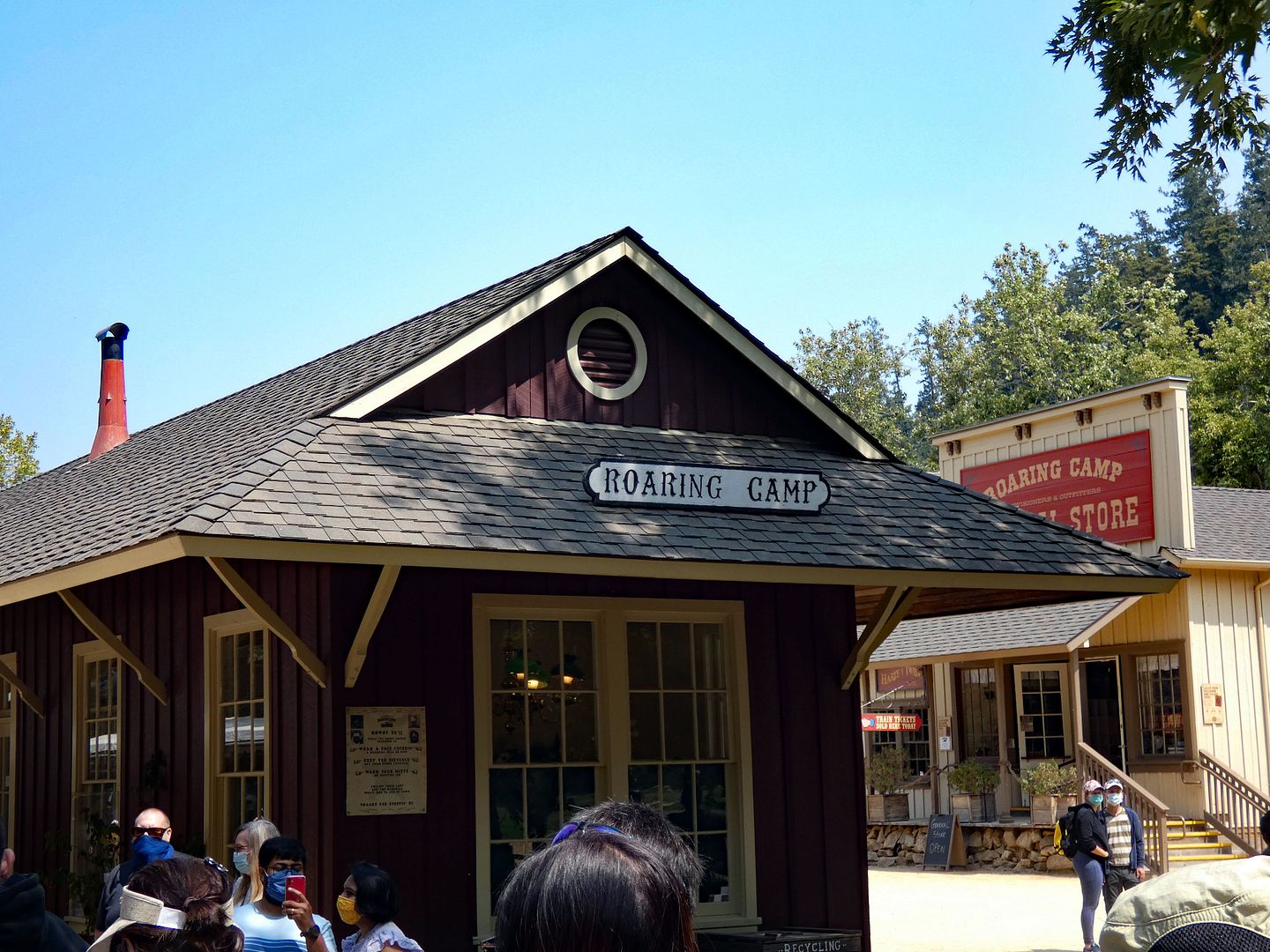 ...and of course the train depot...
...which also houses a mini museum for the area.
Since 1985, the Roaring Camp (RC) and Big Trees Narrow Gauge Railroad (BTNGRR) have been running along the area's first railroad route...
...which is the old Santa Cruz & Felton (SC&F) right-of-way, which brought tourists through the "big trees" of the area starting in 1875.
Other steam engines are currently in operation (with still more undergoing extensive restoration)...
...and there's even a more modern Pullman car that takes passengers on a "Beach Train" excursion to the Santa Cruz Boardwalk during the summer...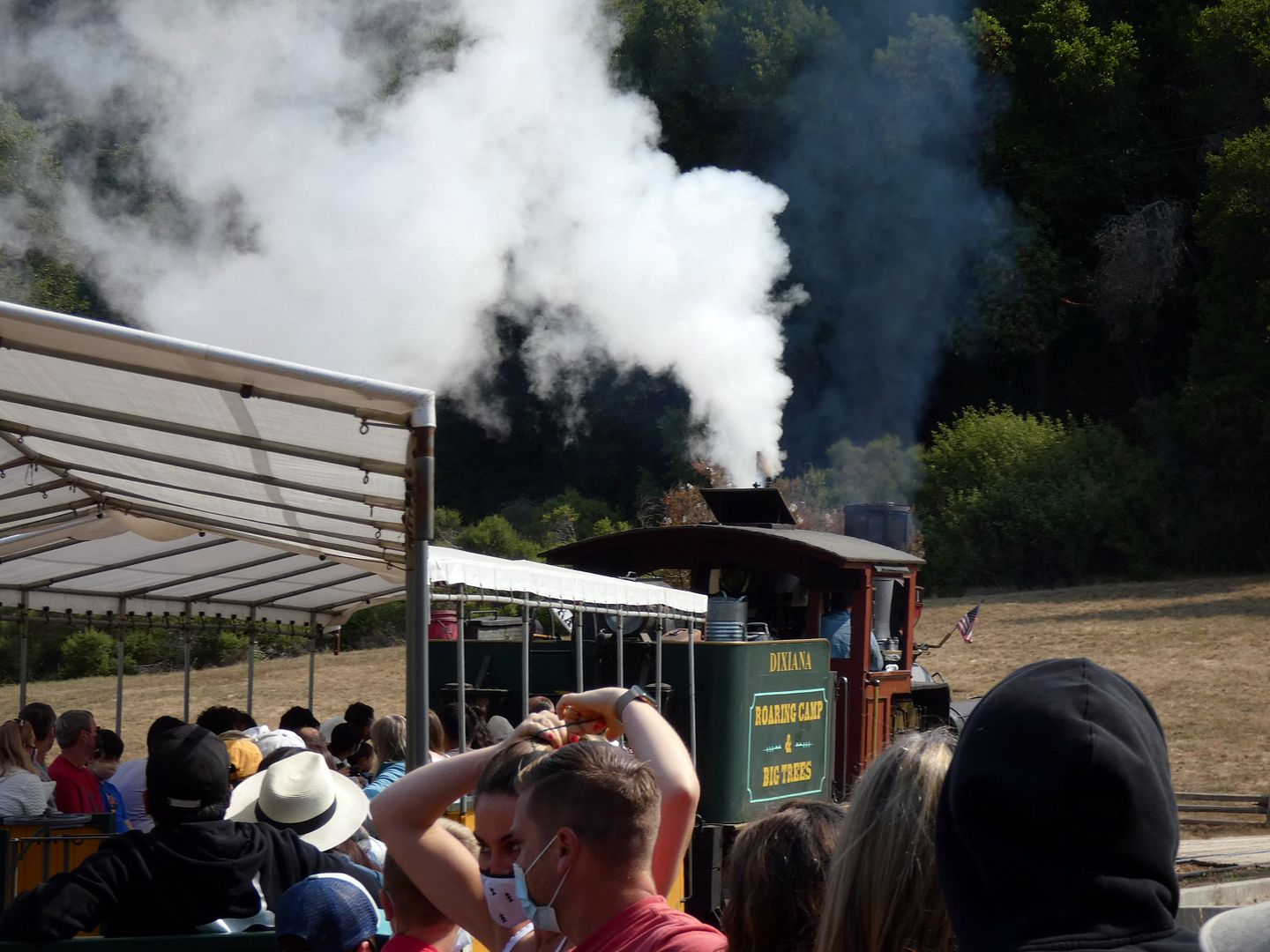 ...but during my visit, I got to ride rolling stock pulled by the Dixiana, built in 1912 by Lima Locomotive Works and designated as part of a National Mechanical Engineering Historical Landmark.
After departing the depot, the train quickly enters the forest of coastal redwoods that were protected from logging by San Franciscan Joseph Welch, who took over the property in the late 1860s and aimed to preserve the trees as part of his Big Trees Ranch.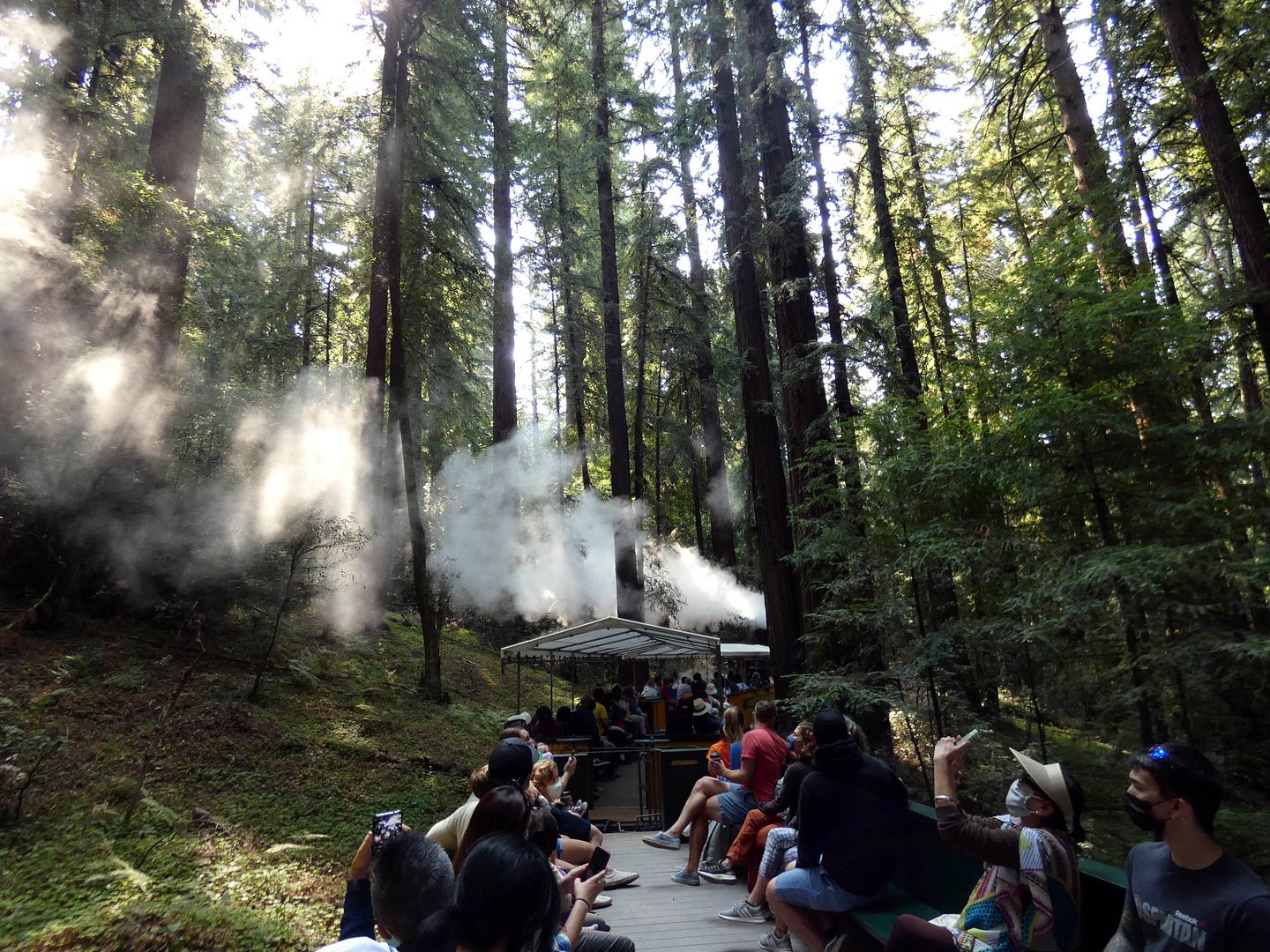 Pretty much the rest of the Santa Cruz Mountains was clear-cut by loggers.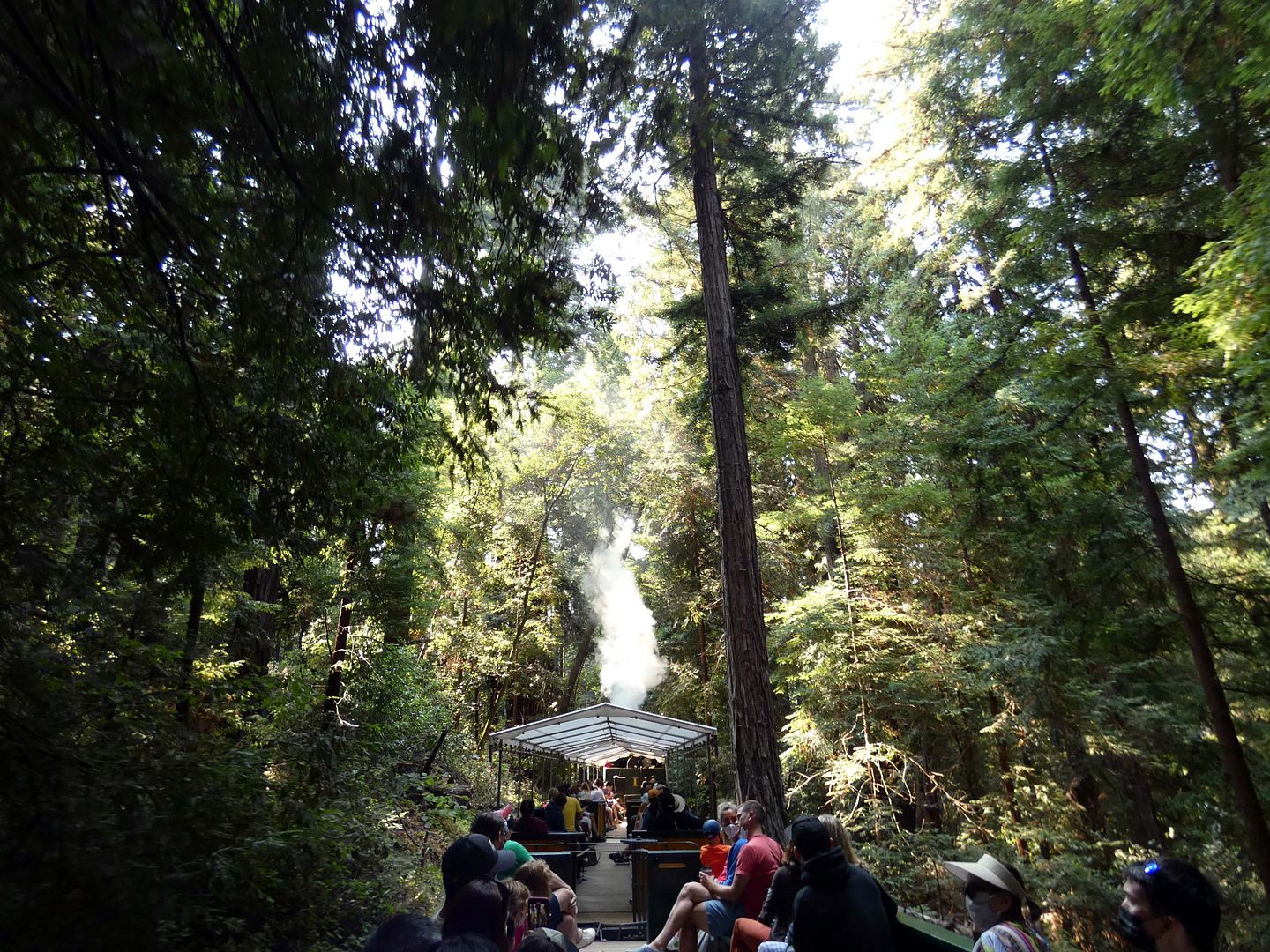 Back in 1963 when Roaring Camp's current iteration opened, its advertisements beckoned passengers to "Ride California's scenic trip to yesteryear"...
...and it pretty much still delivers on that promise.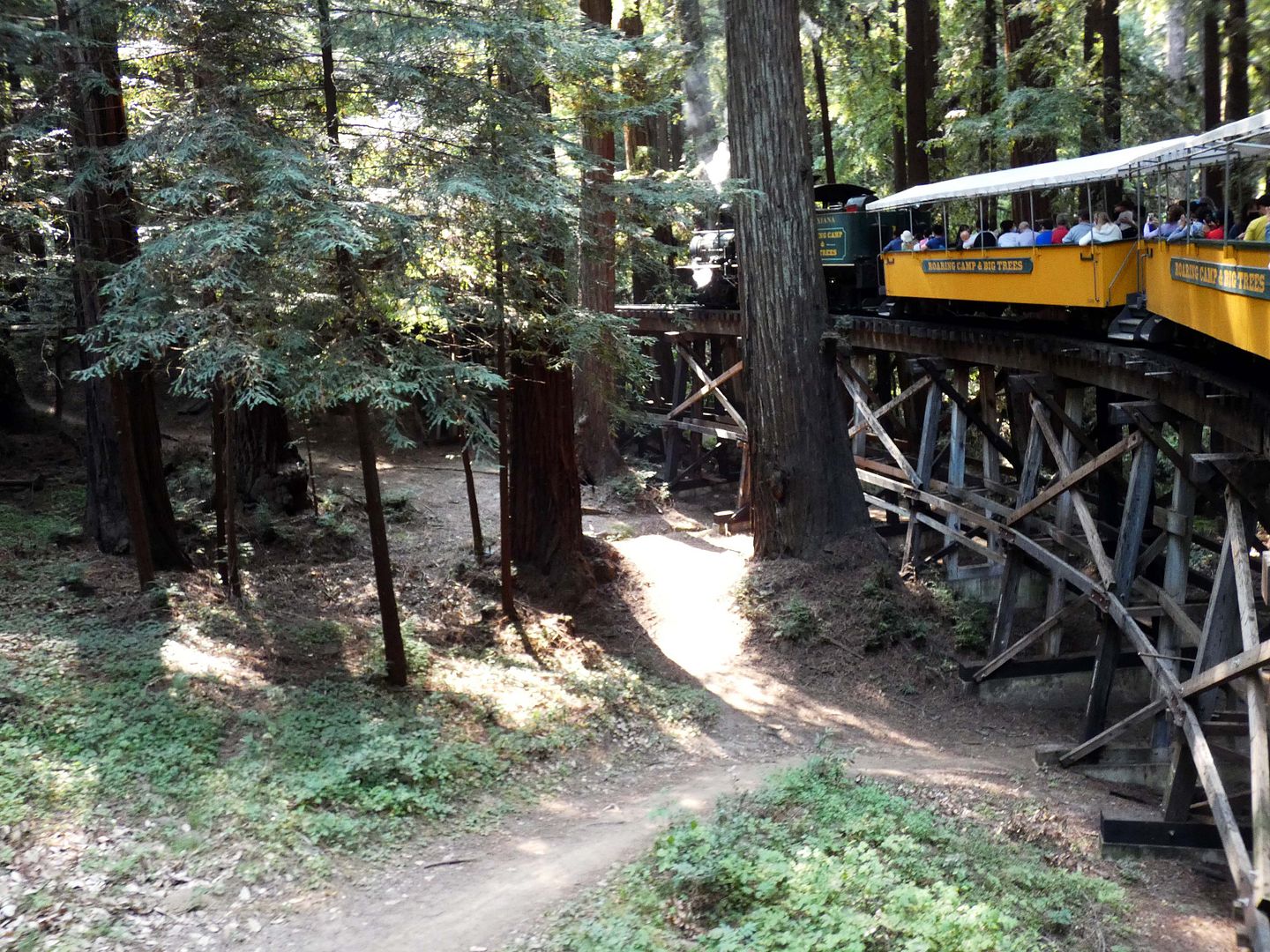 Sitting in one of the wooden, open-air passenger cars, the train rumbles over Indian Creek trestle (the tightest-turning railroad bridge in the U.S.)...
...and through the "big trees"...
...as the steam blows tree debris down onto passengers' heads and filters out the morning sunshine (which, in my case, was already hazy from wildfires somewhere else in the state).
Heading into Grizzly Flats...
...you can see how Clark worked with engineers to carve out the narrow-gauge railroad's path while sparing as many trees as possible.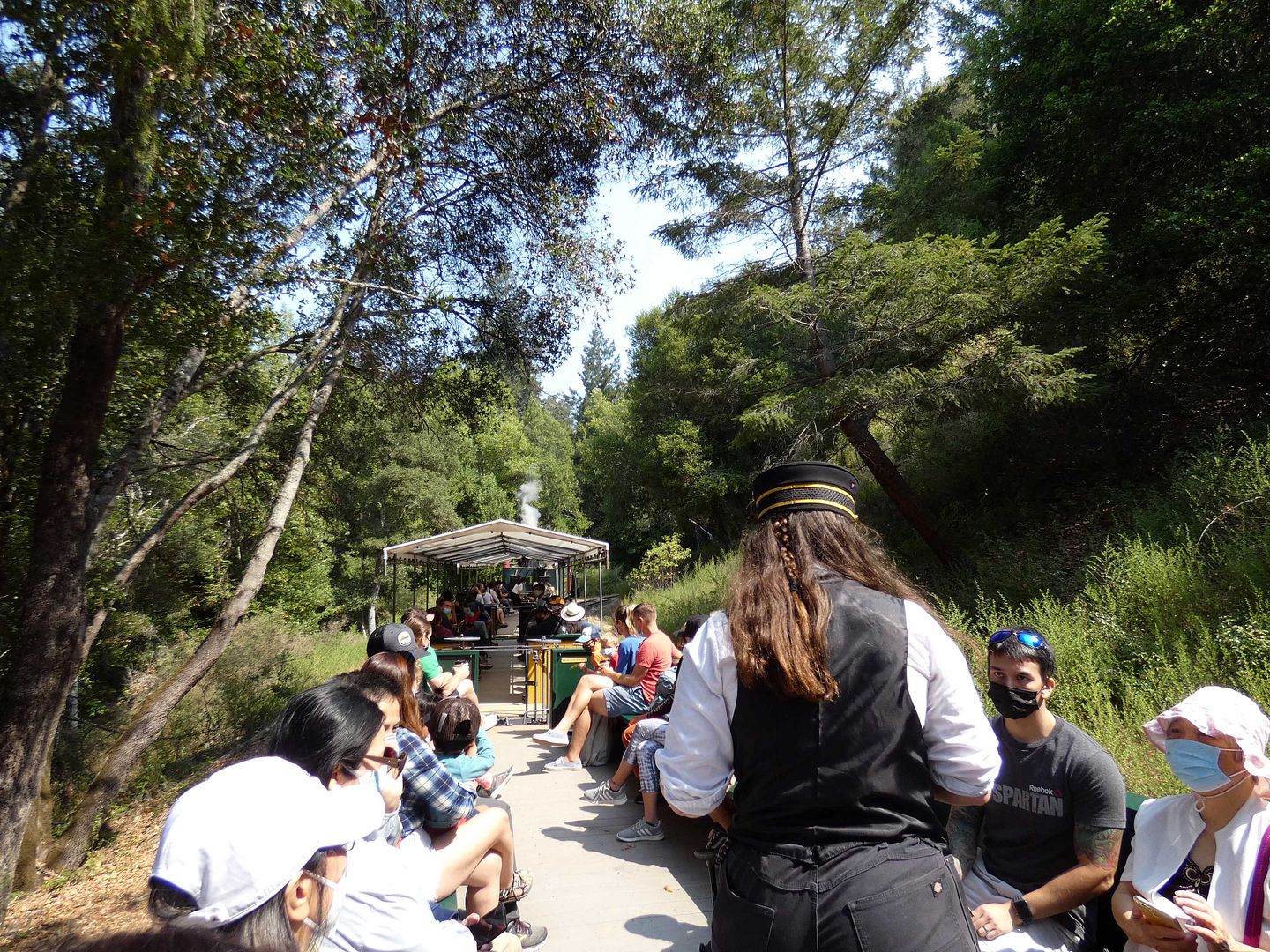 You can also see how this rail line could be particularly vulnerable to storm washouts, mudslides, windstorms, and more.
But it's not until after the train passes through Deer Valley...
...that you see some real-life evidence of a past disaster along the right-of-way.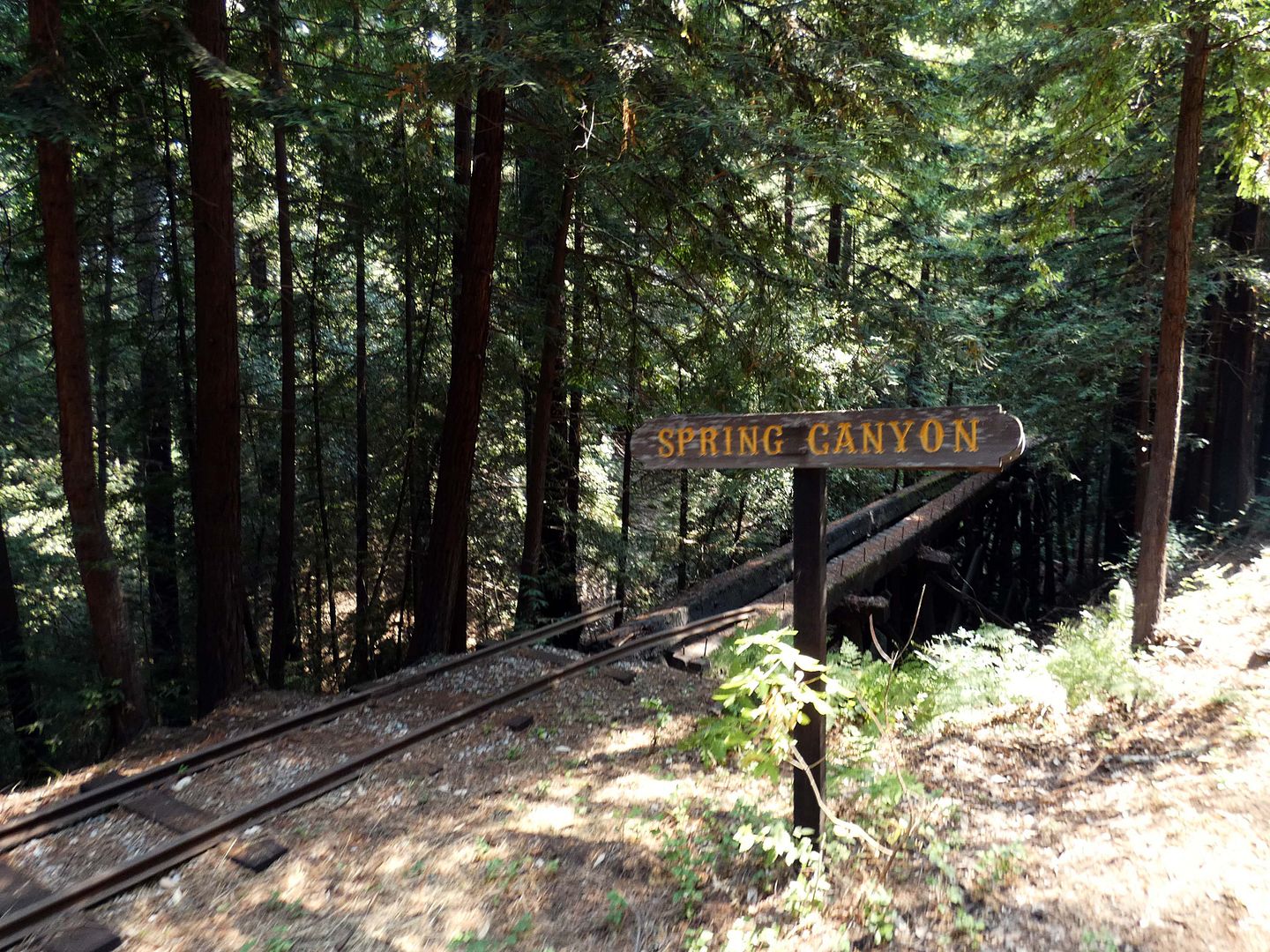 It's at Spring Canyon, where two trestles once formed a "corkscrew" loop, with an "upper" bridge and a "lower" bridge made of 24"x24" beams supporting redwood railroad ties.
In 1976, they both were destroyed by suspected arson—a fire that left the crew and passengers of a train on the other side of it stranded.
Within six months, they were able to return the entire line to service by constructing a bypass in the form of a switchback—which was such a tight squeeze, it necessitated a 9.5% grade, making it the steepest narrow-gauge grade still in use in this country.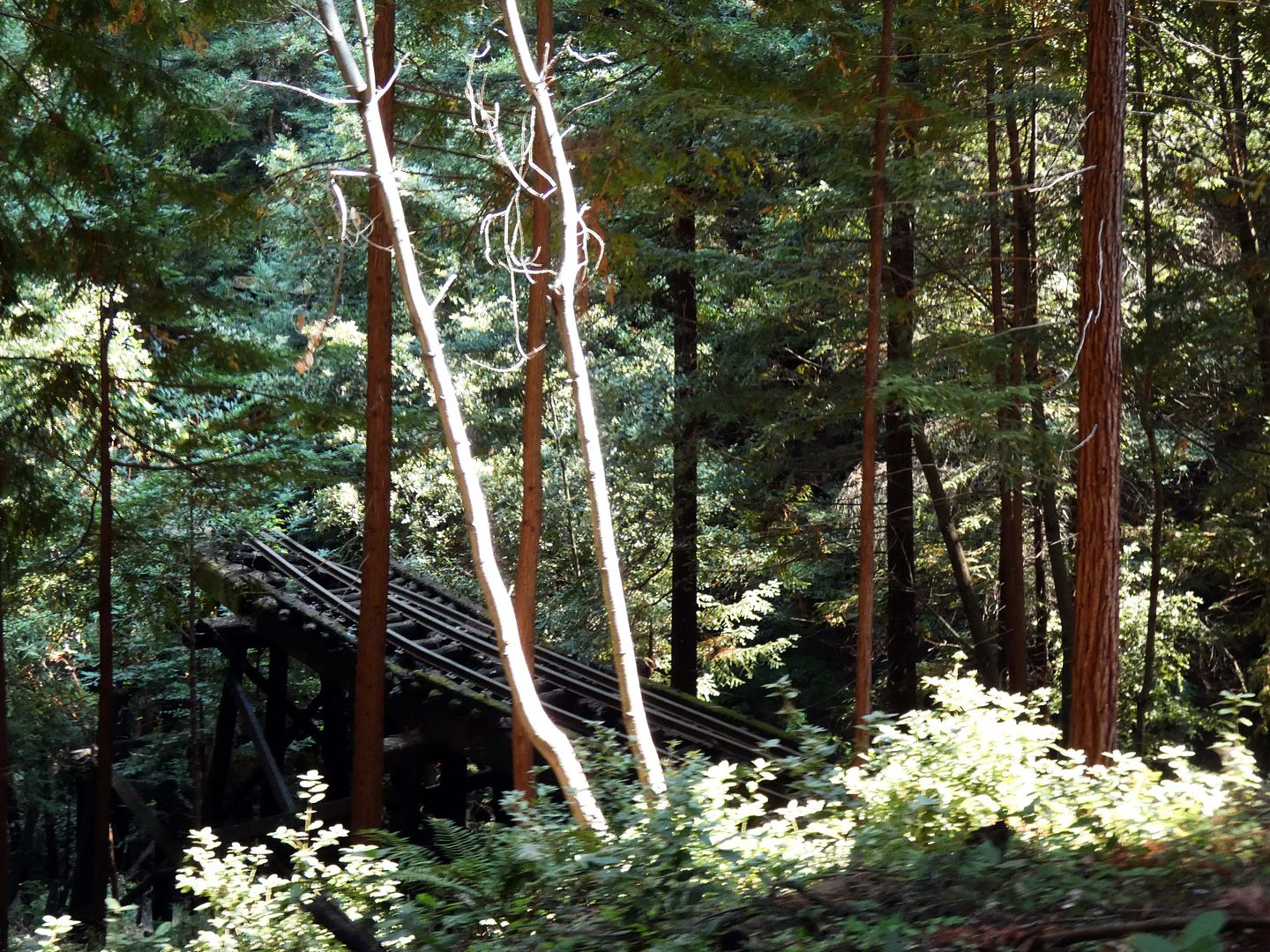 Some of the ruins still stand as a reminder...
...and the trains now pass them by as they climb the steep incline to what's become known as "Hallelujah Junction" (at least, it's called that when you actually make it).
After passing through one more convergence of track (this time, Westside Junction)...
...the train reaches its midpoint destination (and the turnaround point of the excursion).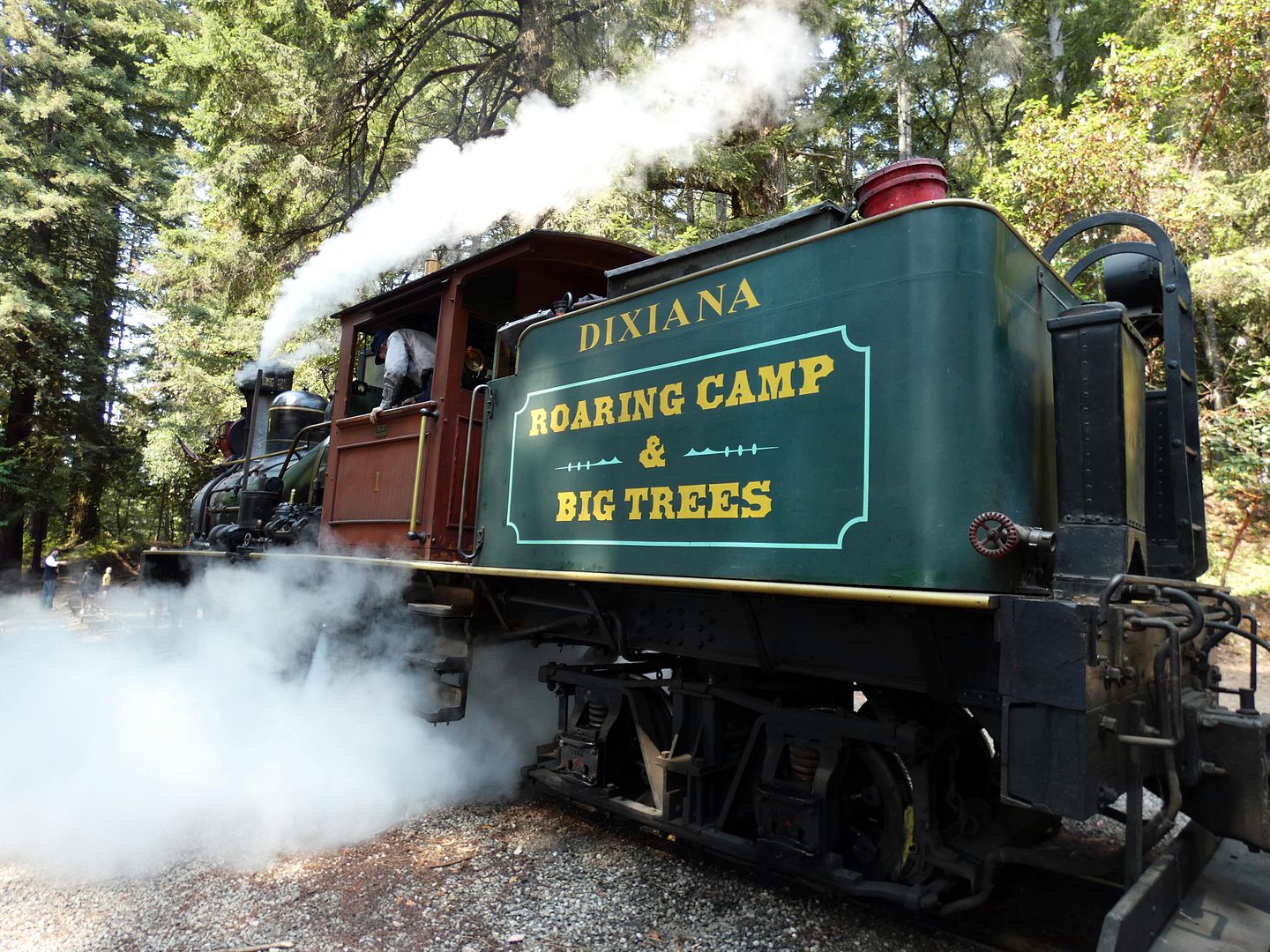 It's the peak of Bear Mountain, where F. Norman Clark originally intended to build a hotel that would be accessible by the tourist train or by stagecoach. His dream was never realized.
After about 10 minutes of rest and a little bit of maintenance, it's time to head back the way you came...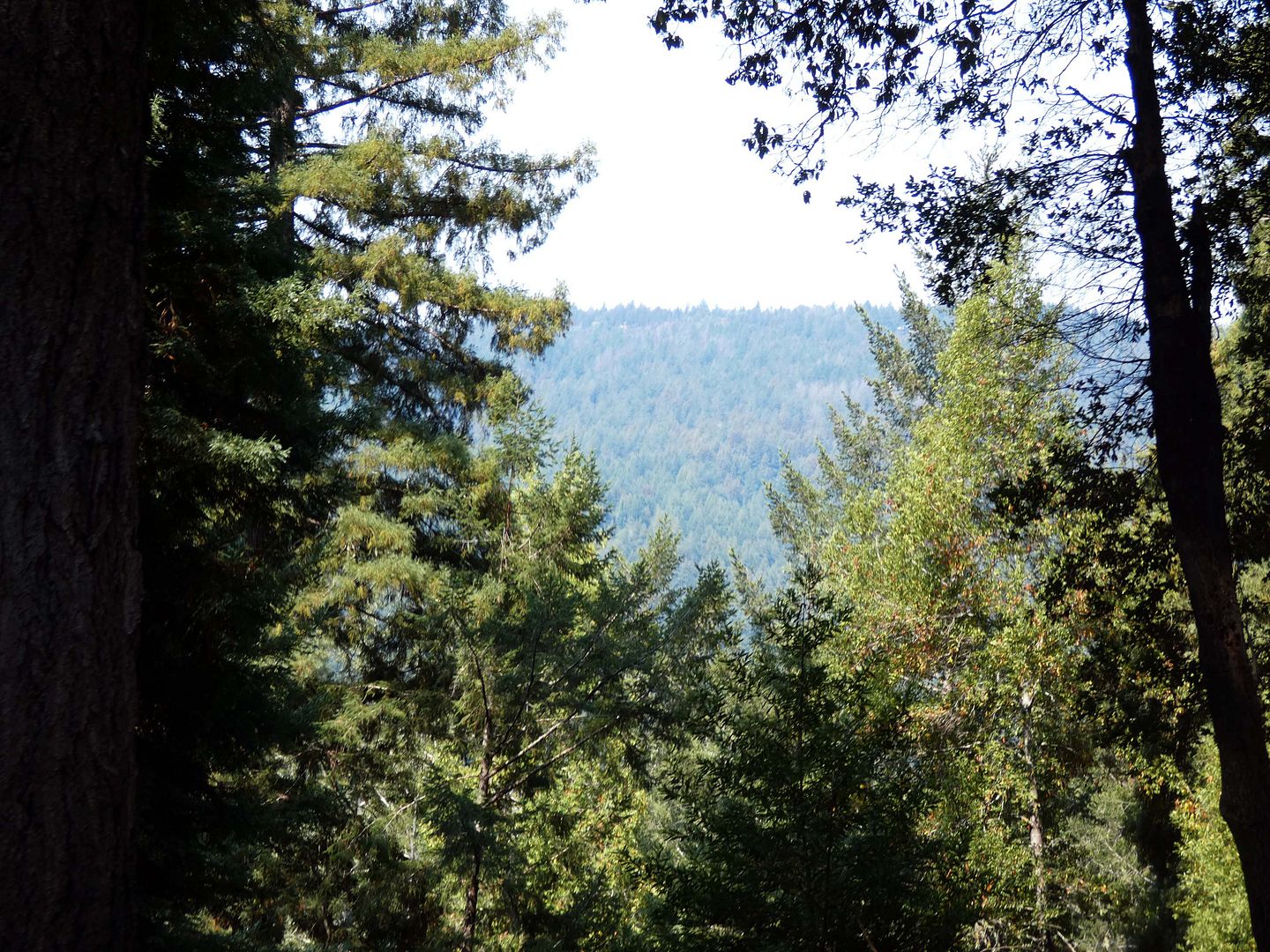 ...past a pretty clear view of one of those clear-cut meadows...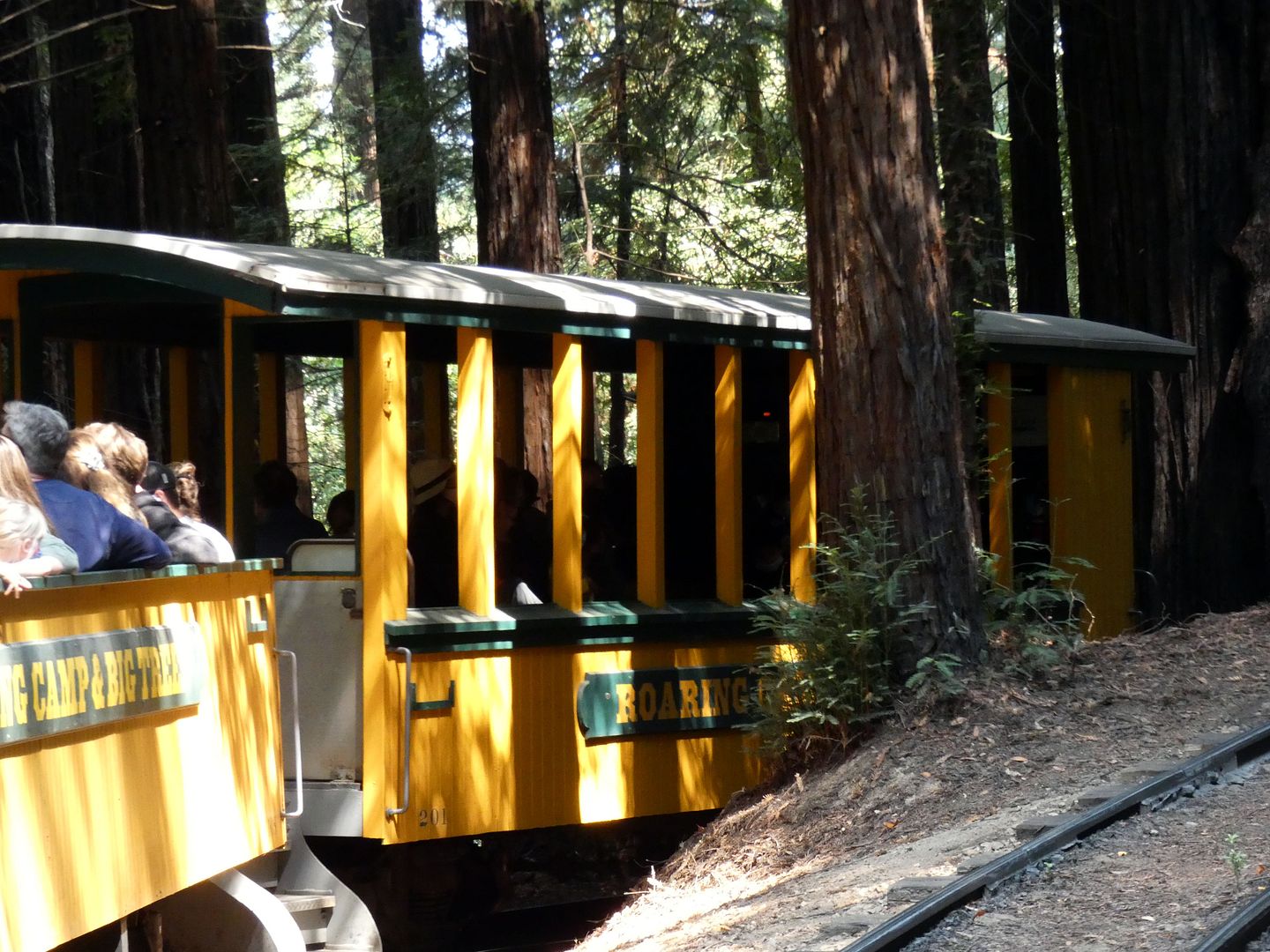 ...back through Westside Junction...
...Spring Canyon...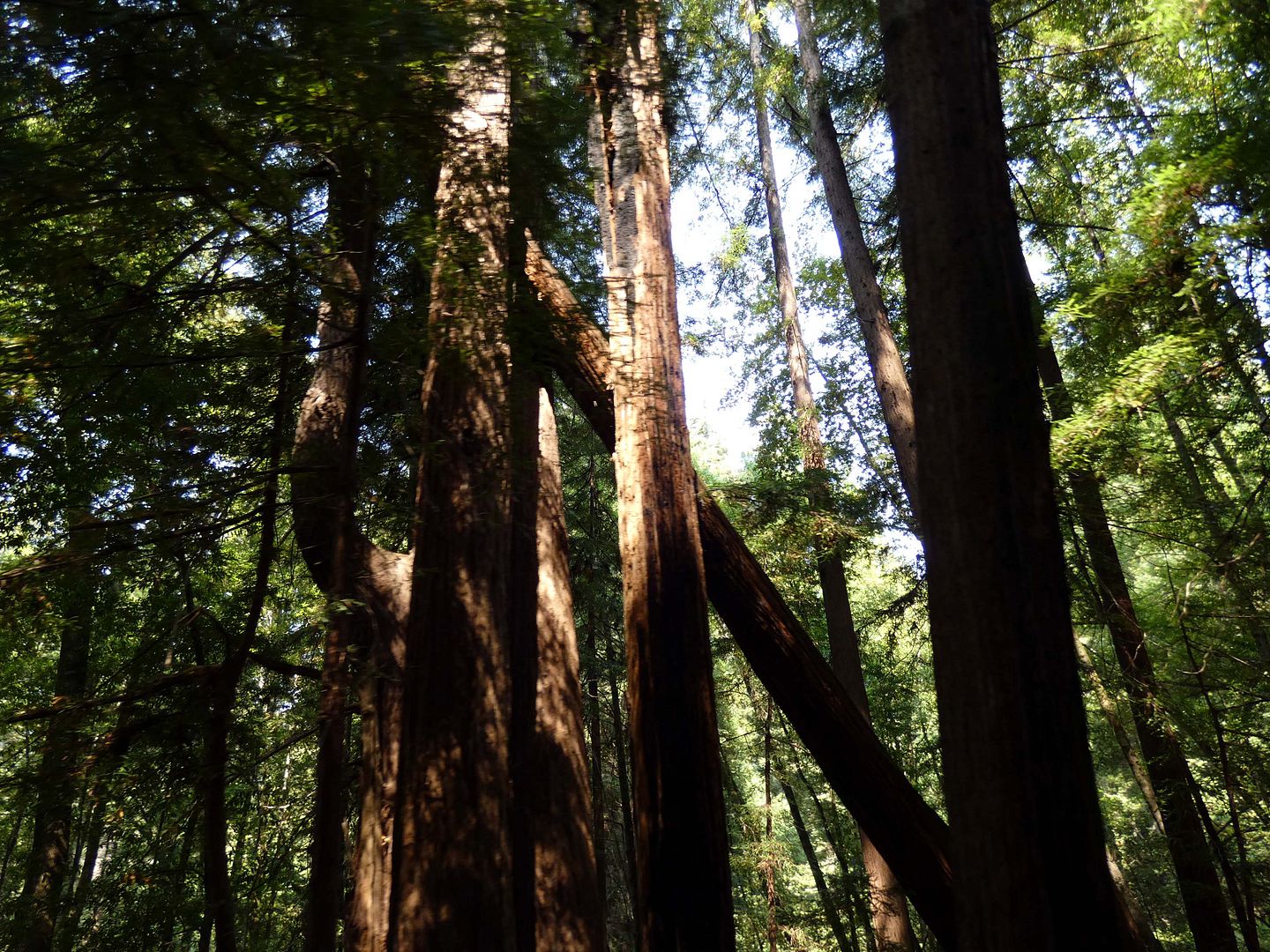 ....and McSkunk Junction...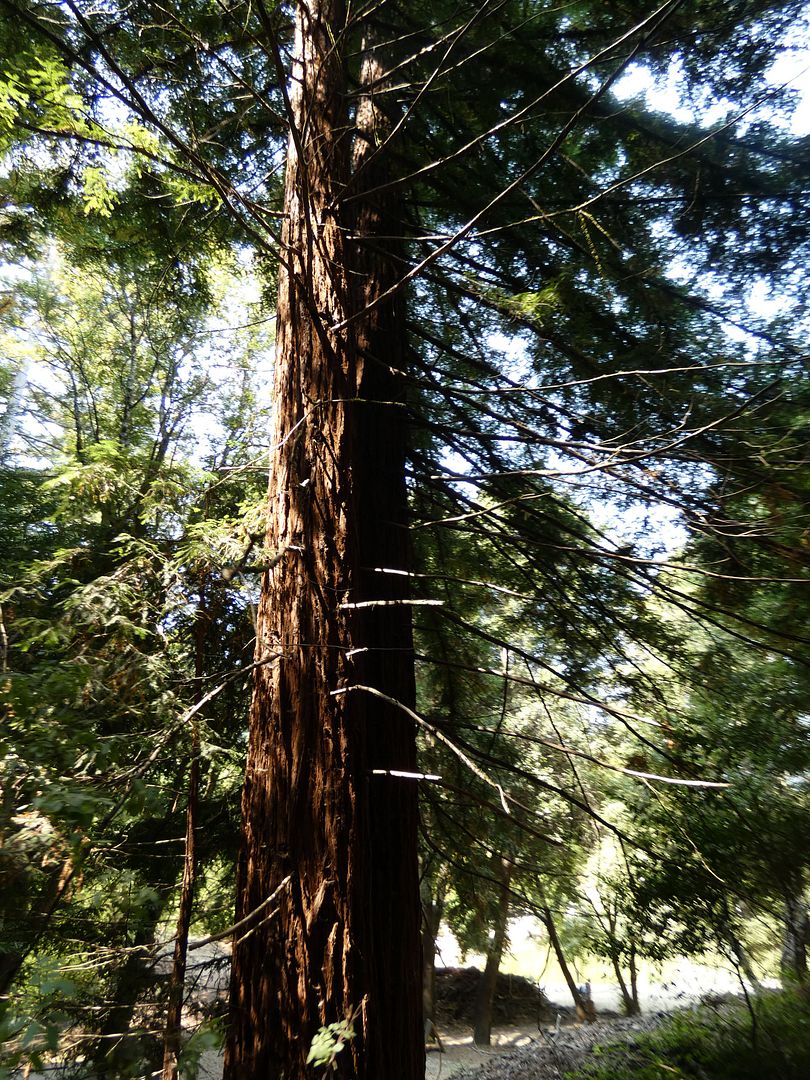 ...which was reportedly named after former Conductor Mac McJunken, who happened upon a skunk there once.
Nearly back at its starting point, just as it's passing Roaring Camp's pond, the steam engine releases excess water in a spectacular display known as a "blowdown." It's a fittingly epic finale for a train ride that's pretty unique by every measure.
Each trip taken through the Roaring Camp route requires at least 700 gallons of water for the steam engines to operate properly—and a whole crew of railroaders to keep them running smoothly.
It's not the "Drunkards Camp" that Isaac Graham had founded 190 years ago—in fact, far from it. In between train rides, kids can go panning for gold and experience history through the lens of an amusement park (à la Calico Ghost Town).
But today, it seems like the real treasure is the trees—a rare private parcel of preserved redwoods that neither have been torn down nor have burned down.
And what better way to view them than from a slow-moving train?
Related Posts:
In the Line of Fire at Yosemite Mountain Sugar Pine Railroad, Sierra National Forest
Photo Essay: Getting Back on Track at Train Mountain Railroad