After driving nearly 400 miles over the course of more than six hours (making a couple of stops along the way, of course), it felt like a miracle that I made it to Winchester Mystery House in San Jose, California at all for my first tour of the day.
But after ambling up two-inch steps and making hairpin turns around switchback-laden stairwells up and down four stories over the course of a couple of hours, I found myself facing the fact that I'd been so ambitious, I'd booked myself on a
second
tour of Winchester Mystery House, immediately following
the first
.
With just a few minutes of rest between the two, I was tempted to bail and head to dinner early. But the second tour was the one that was really appealing to me—because the "Explore More" tour takes guests in places of the mansion not usually open to the general public.
So, I found a way to rally and walk through the estate once again—this time starting in the historic stables (
above
), which once housed the horses that pulled Sarah Winchester's carriage (though she also owned two limousines, a 1909 Renault and a 1917 Pierce-Arrow).
That's where we picked up our hard hats for the tour, which would take us into some rougher environs than the main tour—including hallways with pipes and sprinklers hanging dangerously low from already-short ceilings (built to accommodate Sarah's short stature of just 4-foot-10).
After walking outside past the Foreman's House, fruit drying shed, and tank house, and through the front door (a rarity for guests to the Winchester mansion even when Sarah was alive) and up the grand staircase (normally off-limits to regular tour guests), we reached the heavily deteriorated "Crystal Bedroom" (above), so named because the flocked and mica-encrusted wallpaper sparkles.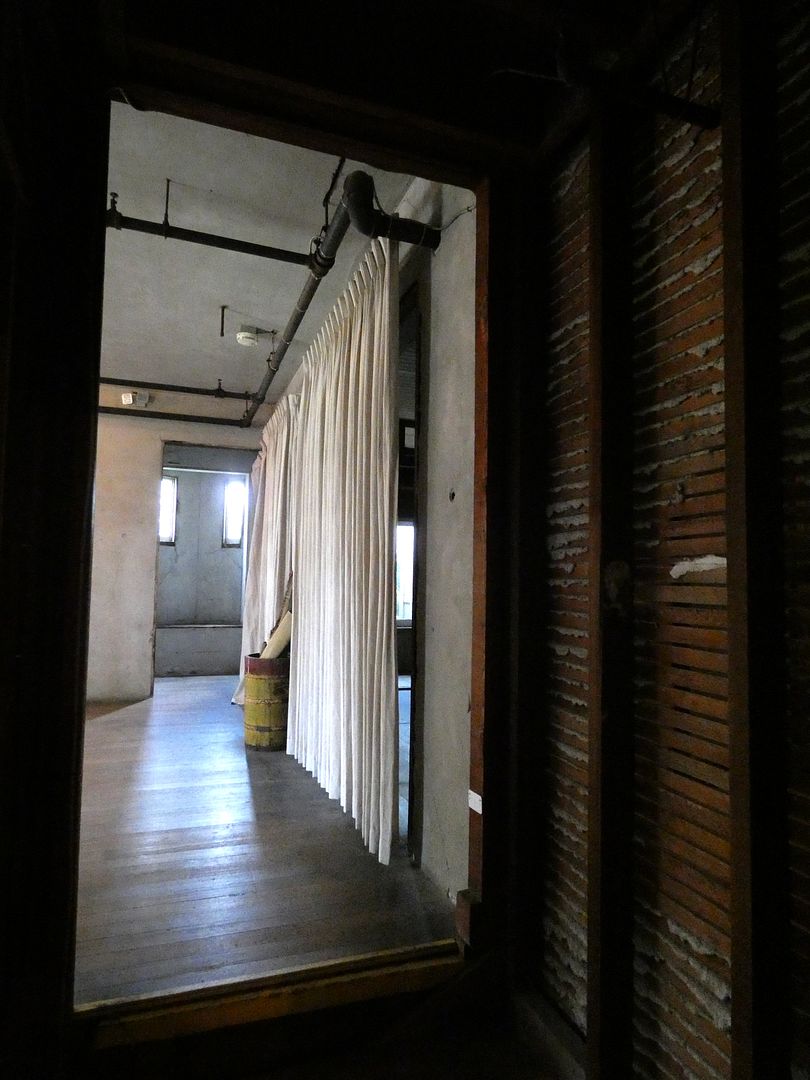 The "Explore More" tour also includes some rooms and hallways that nobody living really knows what they were supposed to be...
...including some in the North Wing, which crumbled in the 1906 San Francisco earthquake (and where you can also seen the backside of the "
most expensive stained glass window
" in the house).
Directly above the Grand Ballroom (which is on the regular tour), there's the South Turret...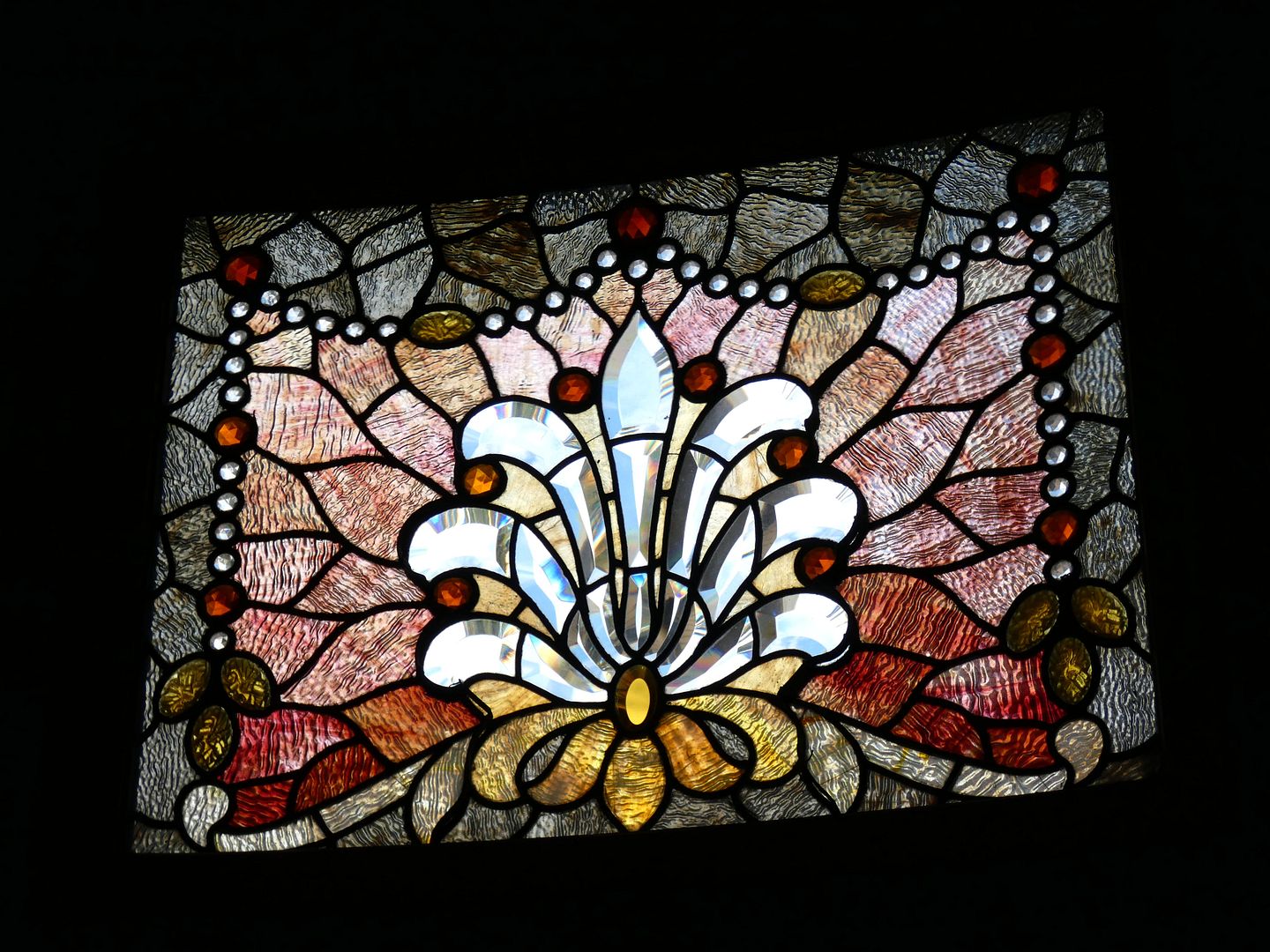 ...featuring colorful, beveled glass windows...
...and a carved screen of spindlework (technically, ball-and-spindle woodwork).
On the other side of it is where one of the mansion's chimneys collapsed (leaving 17 remaining ones today).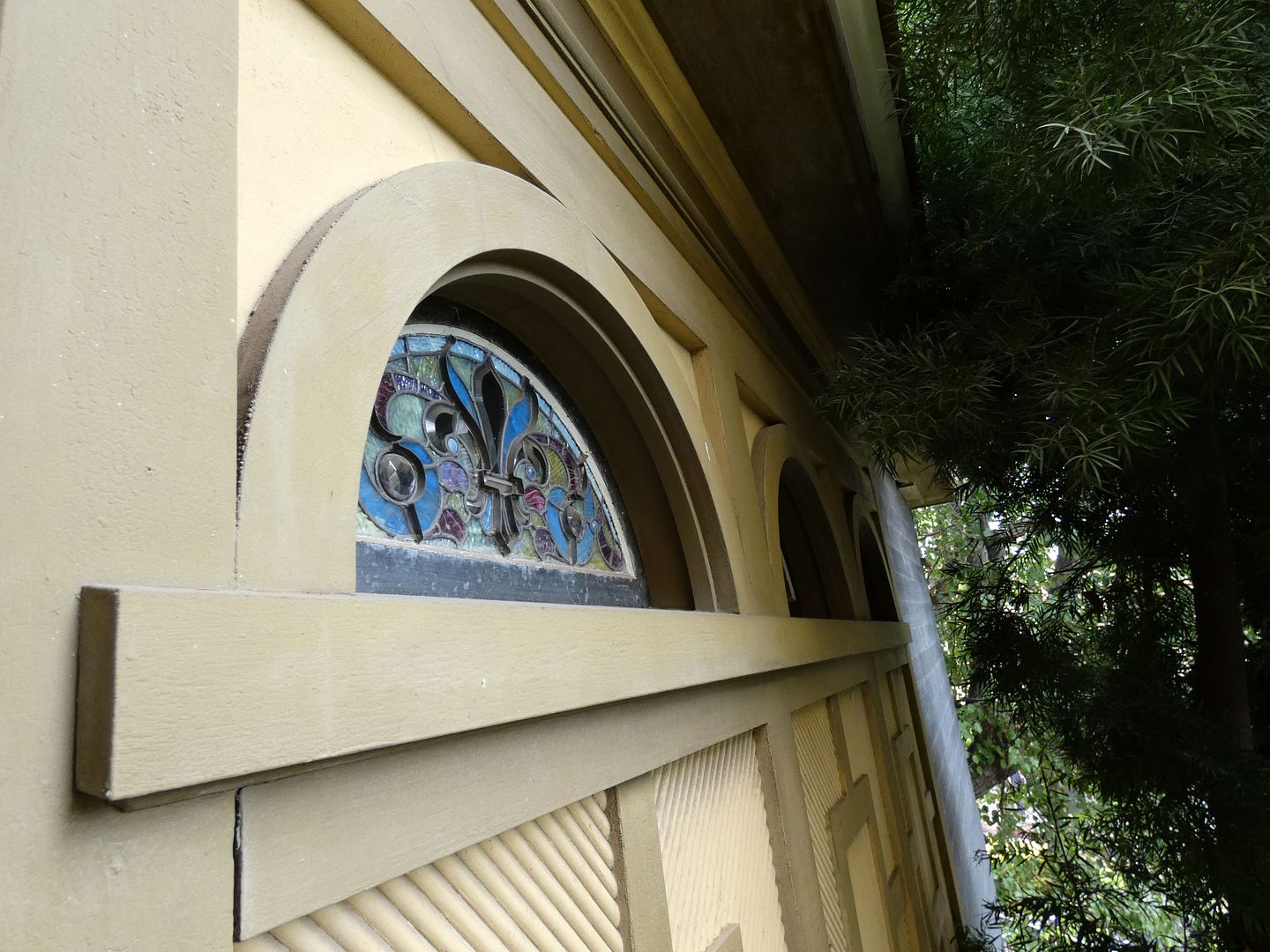 There are more art glass windows there that are only visible from the outside...
...unless you take the "Explore More" tour, where you can see their backsides frozen in time behind plexiglass.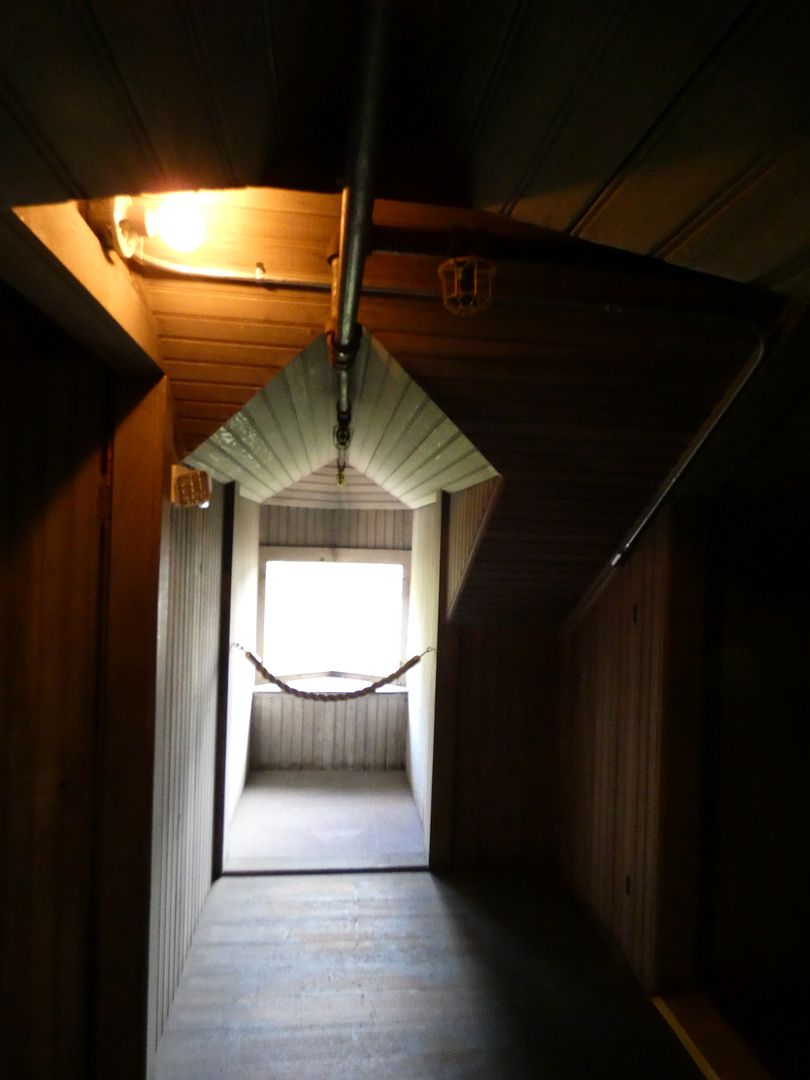 At the top of the turret, on the third floor, is perhaps the highlight of this "bonus" behind-the-scenes tour—the "witches' cap," or the inside of the pointy top of the turret, with its redwood beams still exposed in a perpetual state of unfinishing.
Harry Houdini
famously visited this part of the Winchester Mystery House (which he somewhat unintentionally ended up nicknaming) as part of his "nationwide spiritualism debunking tour" in 1924. ("Houdini Bent on Exposing Tricks of Spiritualism
,"
declared a
headline
that ran in
The Oregon Daily
.)
He didn't find Sarah Winchester to be a fraud. But then again, she didn't exactly belong in the same category of charlatans that Houdini was trying to unmask—those who were unscrupulously profiting over their efforts to contact the dead. And by the time he got to her house, she was already dead.
Houdini didn't necessarily find any evidence to prove that Sarah had, indeed, been appeasing the spirits or driving them away, either—or that there were any spirits at all at Winchester Mystery House.
The servants' callroom, 3rd floor
Plenty of other ghost-hunters, mediums, and paranormal experts have flocked to the estate in search of definitive evidence...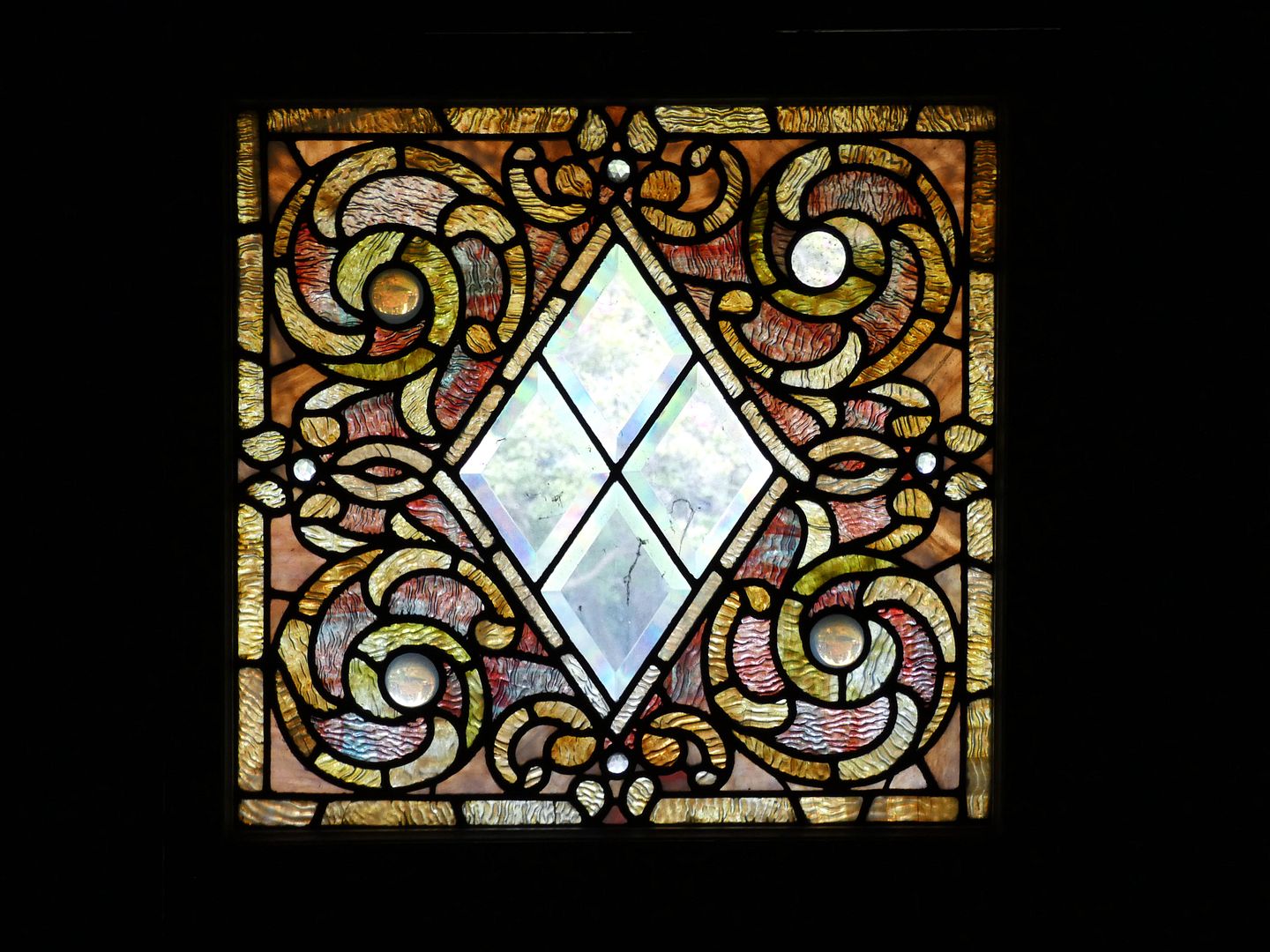 ...but they haven't come up with much more than just a "feeling," one that's been shared by many tour guides and guests (some of whom have actually heard a voice or felt a phantom nudge or tug).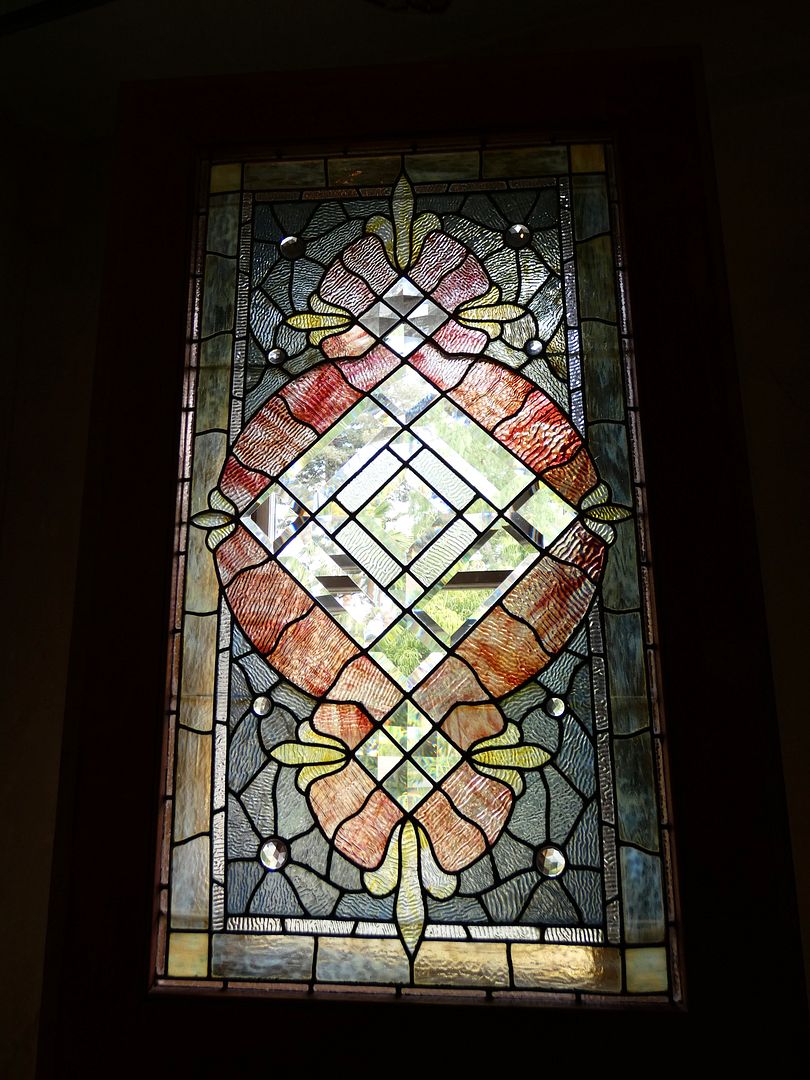 Of course, there's always the chandelier that seems to swing on its own and the other trappings of a supposedly "haunted" house.
For me, I was grateful to have the opportunity to tour the house at a somewhat slower and more leisurely pace than the main tour (where there's just so much to cram in)—and to examine some of the details a little more closely.
In one room, disembodied glazed tiles and brass hardware were on display for us to admire...
...before we were whisked away to one of two basements, featuring vintage radiators and boilers.
Many of these areas hadn't been seen by any tour guests ever until 2017—when they were opened up to the public for the first time in advance of the 2018 release of the Winchester film.
Of course, the tour guides had already known about them. They don't think there are any rooms they haven't found yet.
But what they haven't found is an explanation—not only for certain details or rooms but for the mansion as a whole.
Related Post: