Chewing gum magnate William Wrigley Jr. did most of his candy business out of Chicago—but he liked Southern California so much, he bought the island of Catalina in 1911 and spent his summers in the city of Avalon, Los Angeles County, California.
Postcard by Western Publishing & Novelty Co., Los Angeles (via University of North Texas Libraries)
The summer cottage he shared with his wife Ada still stands on 6 acres atop a steep hillside...
circa 2016
...built in 1921 and viewable from pretty much any part of Avalon.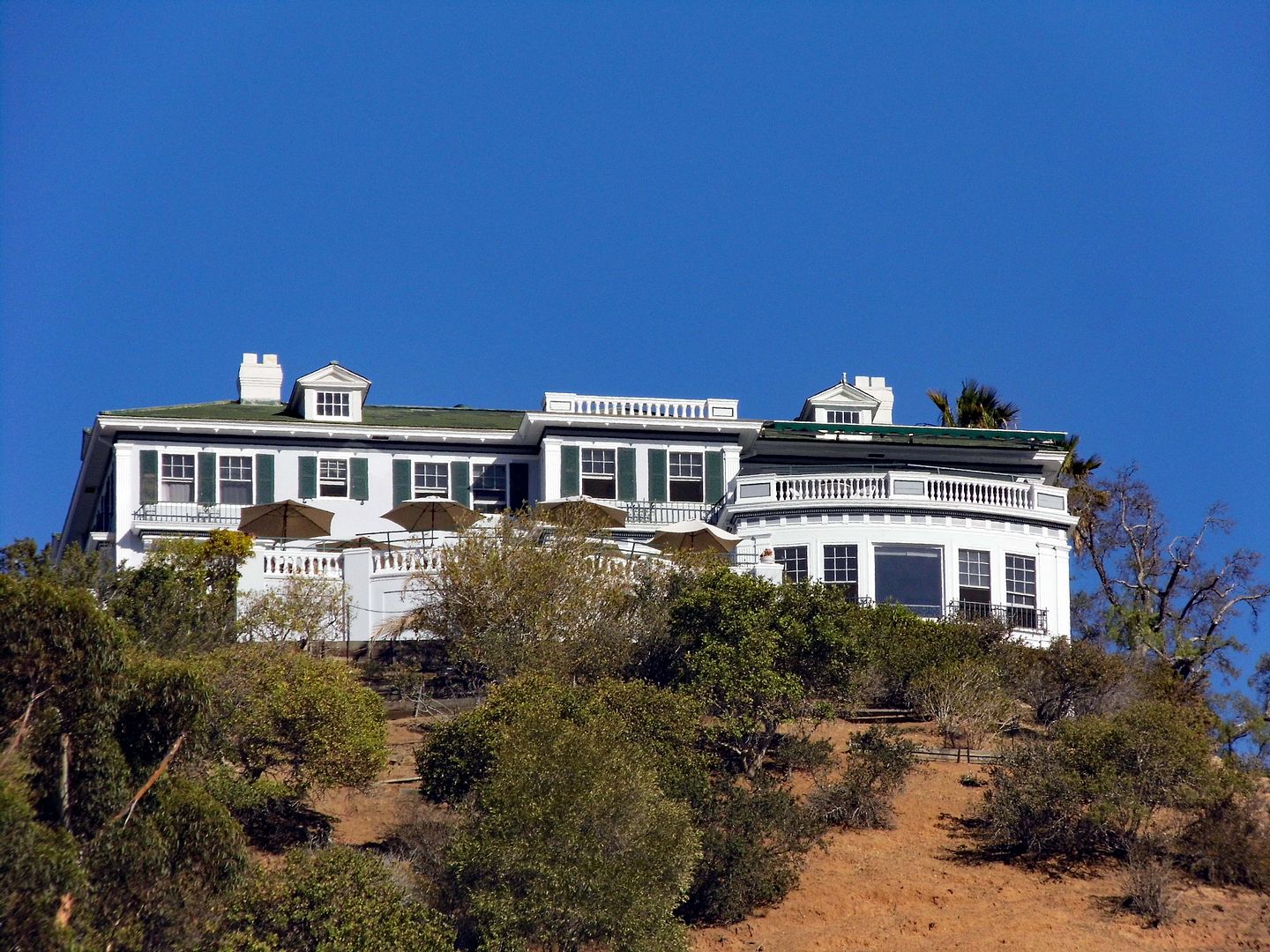 Reportedly, its position helps it get the first of the sun's rays cast in the early morning and the last light at the end of the day.
From up there, you can see pretty much all of Avalon Bay...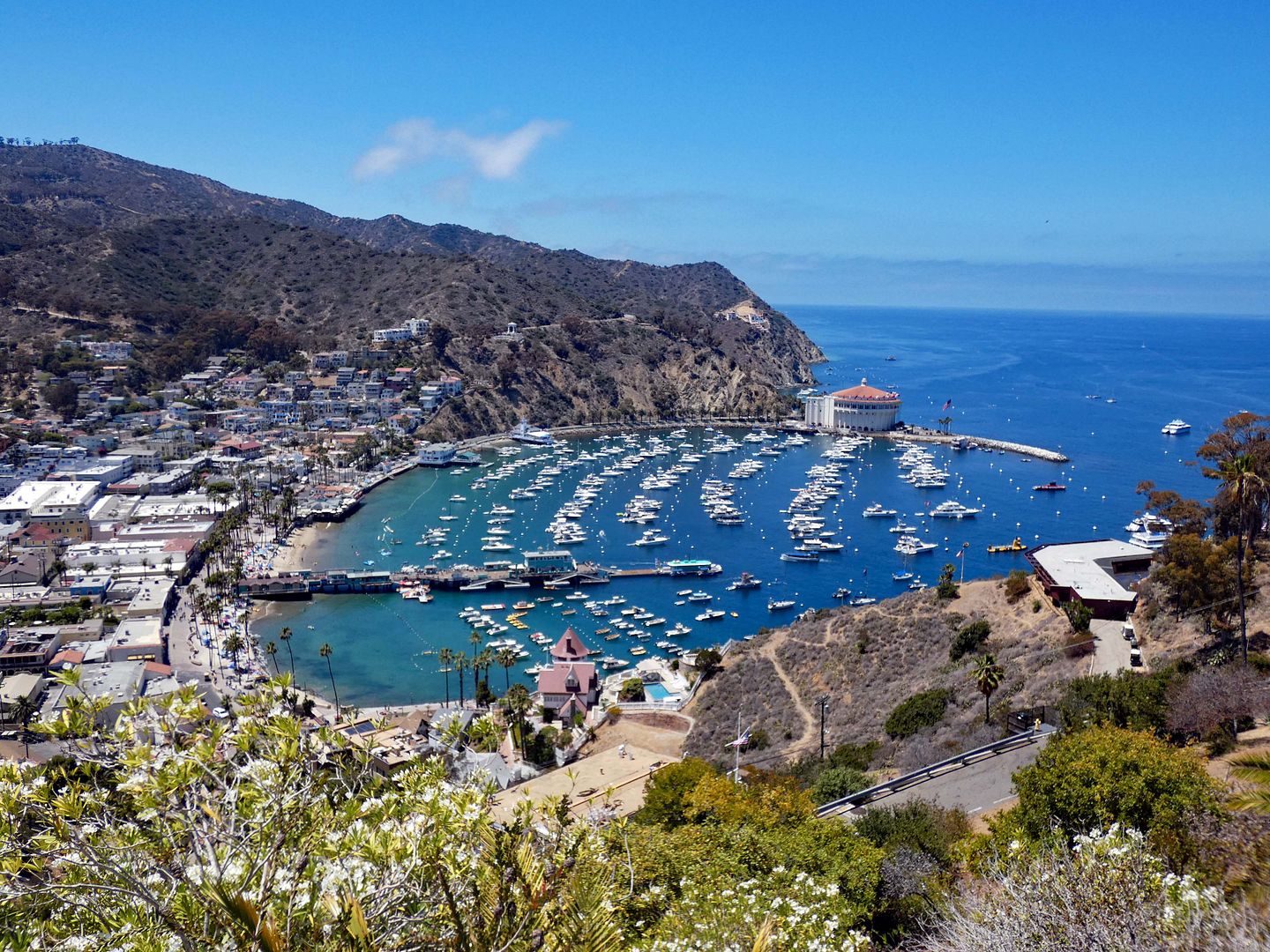 ...which came in handy when Wrigley wanted to oversee construction of something (like
the Casino Building
in 1929) or watch his Chicago Cubs baseball team practice during spring training (on what was appropriately named "Wrigley Field").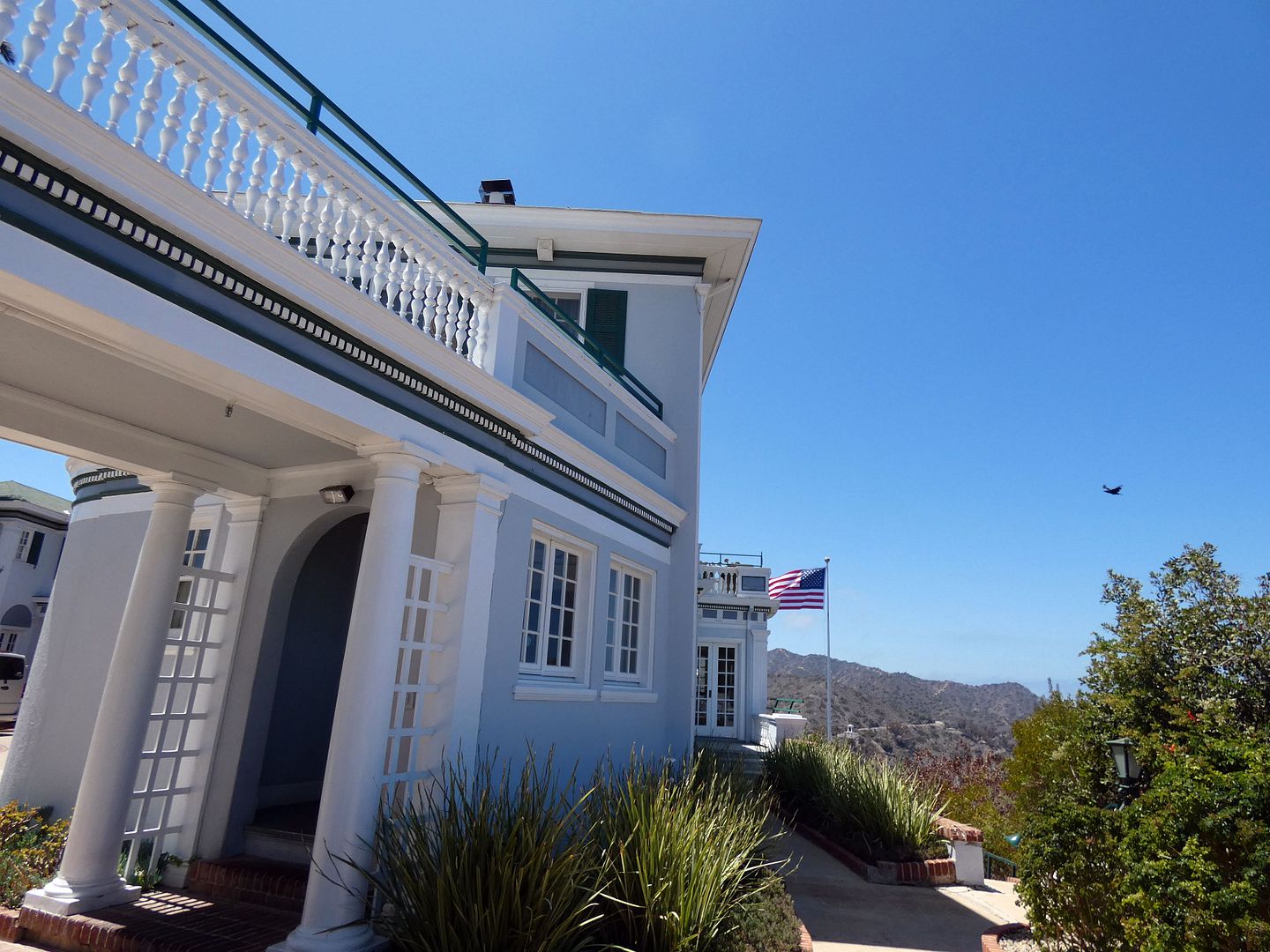 The "cottage" is really an L-shaped mansion, designed in the Georgian Colonial Revival style by Chicago architect Zachary Taylor Davis.
It's now a
national historic landmark
that you can book a room in to stay overnight, as it's been operating as a hotel since 1985, after a million-dollar restoration by Warkentin Cox Architects of Costa Mesa, California.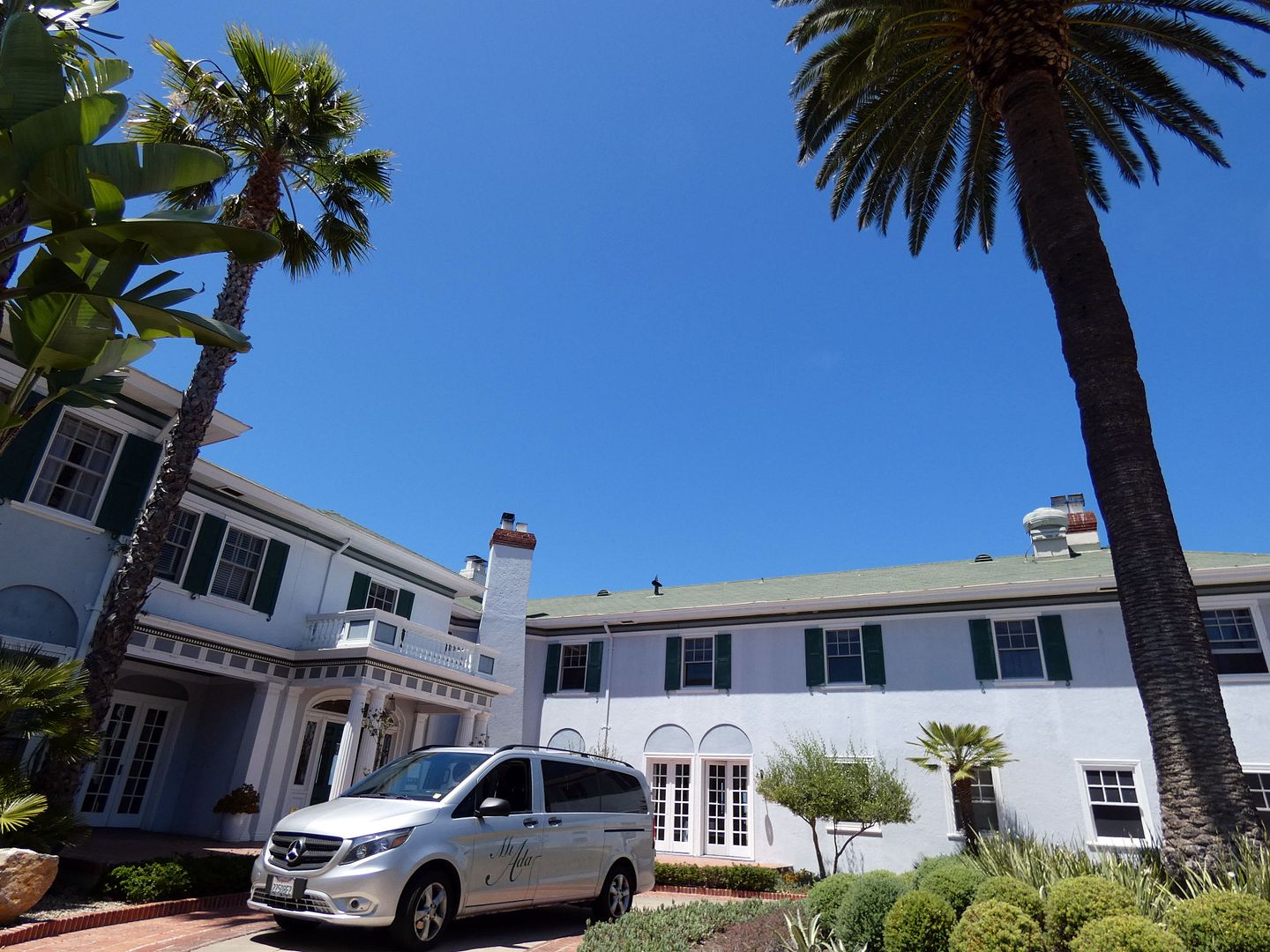 Formerly known as the Inn on Mt. Ada and now called simply Mt. Ada (after Mrs. Wrigley), it's located far enough away from the center of town to make it a quiet escape for hotel guests—with easy access to Avalon's amenities, thanks to a hotel shuttle and complimentary use of a golf cart.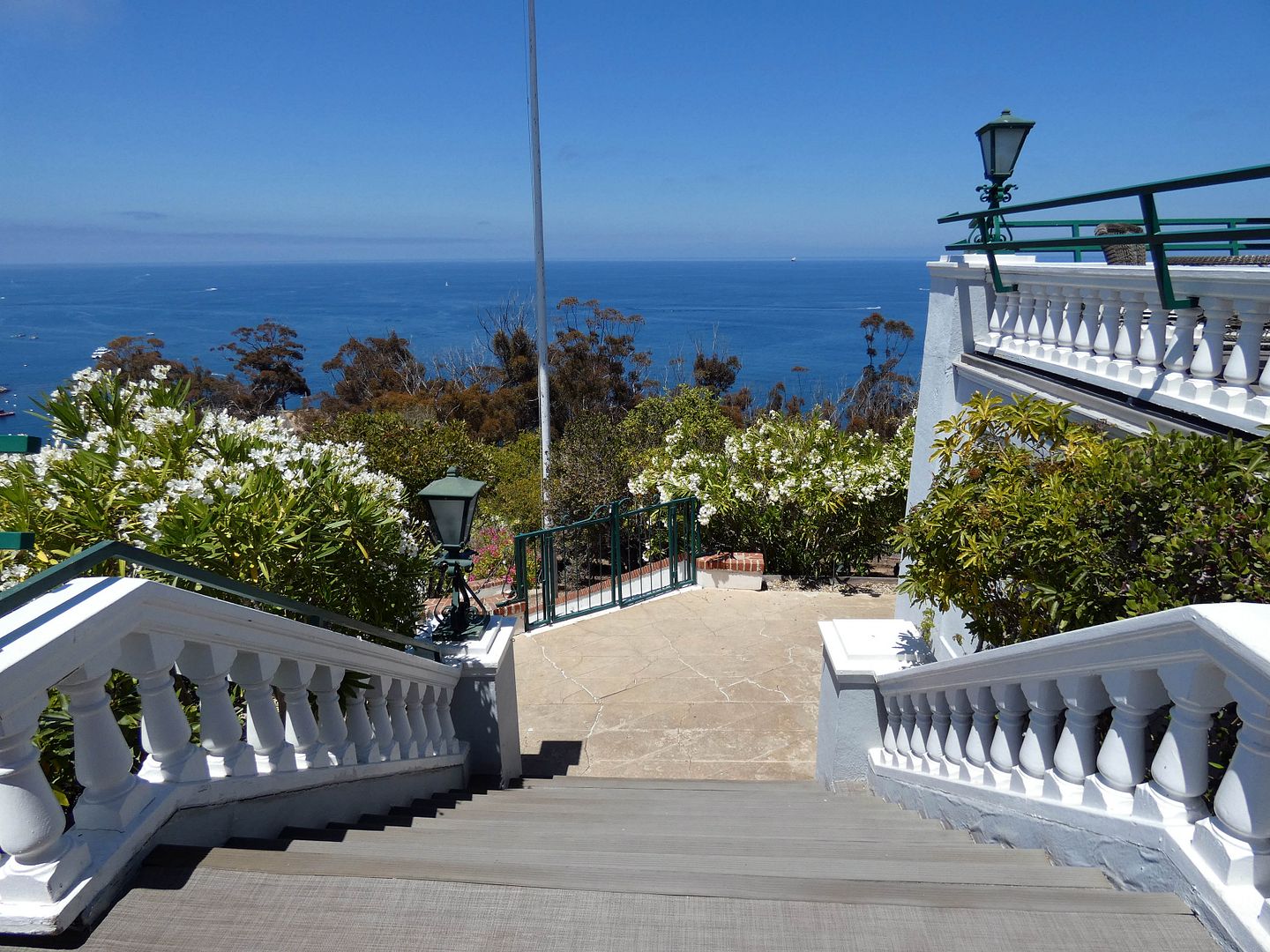 Some of Mt. Ada remains as William and Ada left it (and had it built)—including the grand staircase that leads up to it from the beach (an alternate access point to the motor court where cars and golf carts can drop off guests).
After all, this was Ada's favorite of their Western U.S. homes—and she would continue to visit and stay here even after William Wrigley passed in 1932, until suffering a stroke in 1947 that left her home-bound in
Pasadena
.
Today, hotel guests can choose to stay in William's former suite (the "Grand Suite"), Ada's former suite (the "Queen's Aviary"), or the guest room that hosted extra-special guests like the Prince of Wales (the "Windsor Room").
The have their choice of enjoying meals on the wraparound terrace or in the formal dining room inside (adjacent to an extant butler's pantry)...
...but it's hard to imagine who could say no to those porch "
views of forever
" (especially when there's a chance of spotting one of the island's bald eagles)!
Inside, past the curved stairwell and the former location of an elevator that had been added to make the upper floors more accessible (and has since been removed)...
...a portrait of Ada Wrigley overlooks the living room...
...while a silver of Chinoiserie remains in her sunlight-filled former mahjong room, just beyond her husband's former billiards room.
At one point, you could dine at Mt. Ada even if you weren't staying there—but that "open door policy" has been suspended (perhaps indefinitely).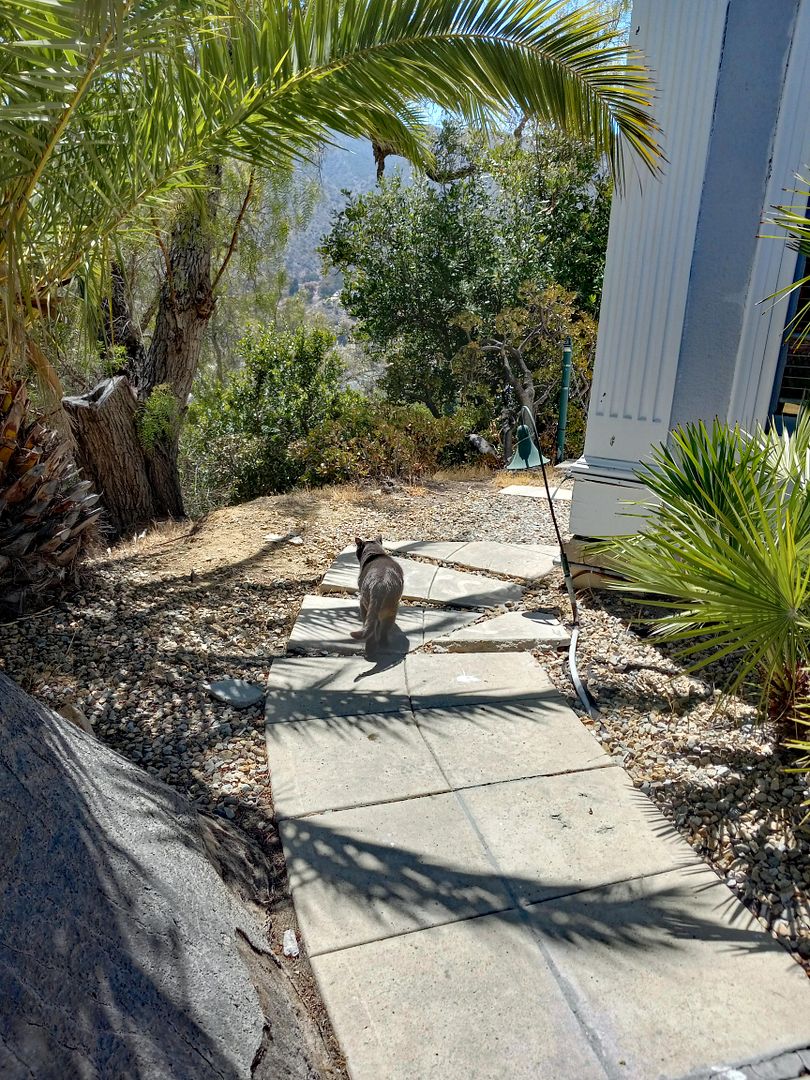 If its history isn't enough to draw you to the top of the "mountain" for an overnight stay, maybe its one full-time resident (a cat named Bigfoot, pictured above) is?
Related Posts: