For my
birthday
last week, I was at a bit of a loss as to how to celebrate—or whether to even try to celebrate at all.
After all, it doesn't feel like there's much to celebrate in 2020.
But I'd already put in for three days off from my dayjob (having planned to attend the now-canceled Central Coast Railroad Festival). And I've only taken one other day off all year (and that was an emergency mental health day during the protests that had police tear-gassing illegal assemblies in my neighborhood).
It felt like I deserved some vacation days. Even if vacations aren't really a thing right now, with
pandemic
travel still restricted.
And because all my trips have been canceled this year, I feel OK about splurging a little on a place I would not normally treat myself to.
That's how I ended up at Paradise Point Resort in San Diego's Mission Bay.
I knew it would be a tropical paradise, with outdoor dining and no less than five pools. And I knew that Tiki Oasis had recently held the pandemic version of its convention there—so it might provide some approximation of a
tiki-cation
.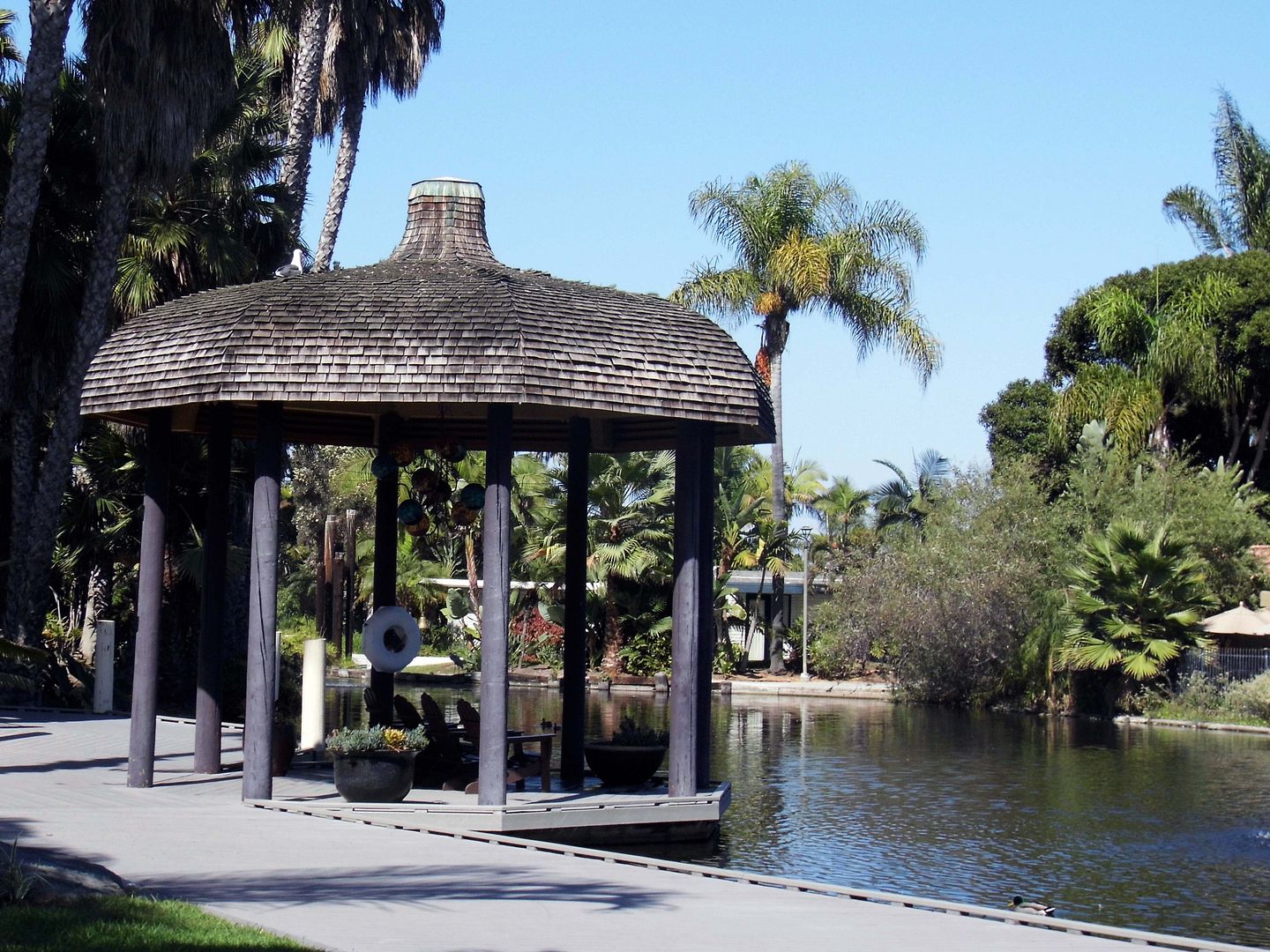 But upon turning down Vacation Road, circling around the entryway fountain and parking within spitting distance of the shake shingle kiosks that line the main lagoon, I had no idea how much history I was about to encounter.
Oh, I'd been to Mission Bay before—to ride
The Giant Dipper
at the nearby Belmont Park. But I hadn't realized what an influence that wooden rollercoaster (once known as the Earthquake) would have on the local architecture—inspiring the undulating roofline and interior ironwork of the main lobby building of Paradise Point. And that's just for starters.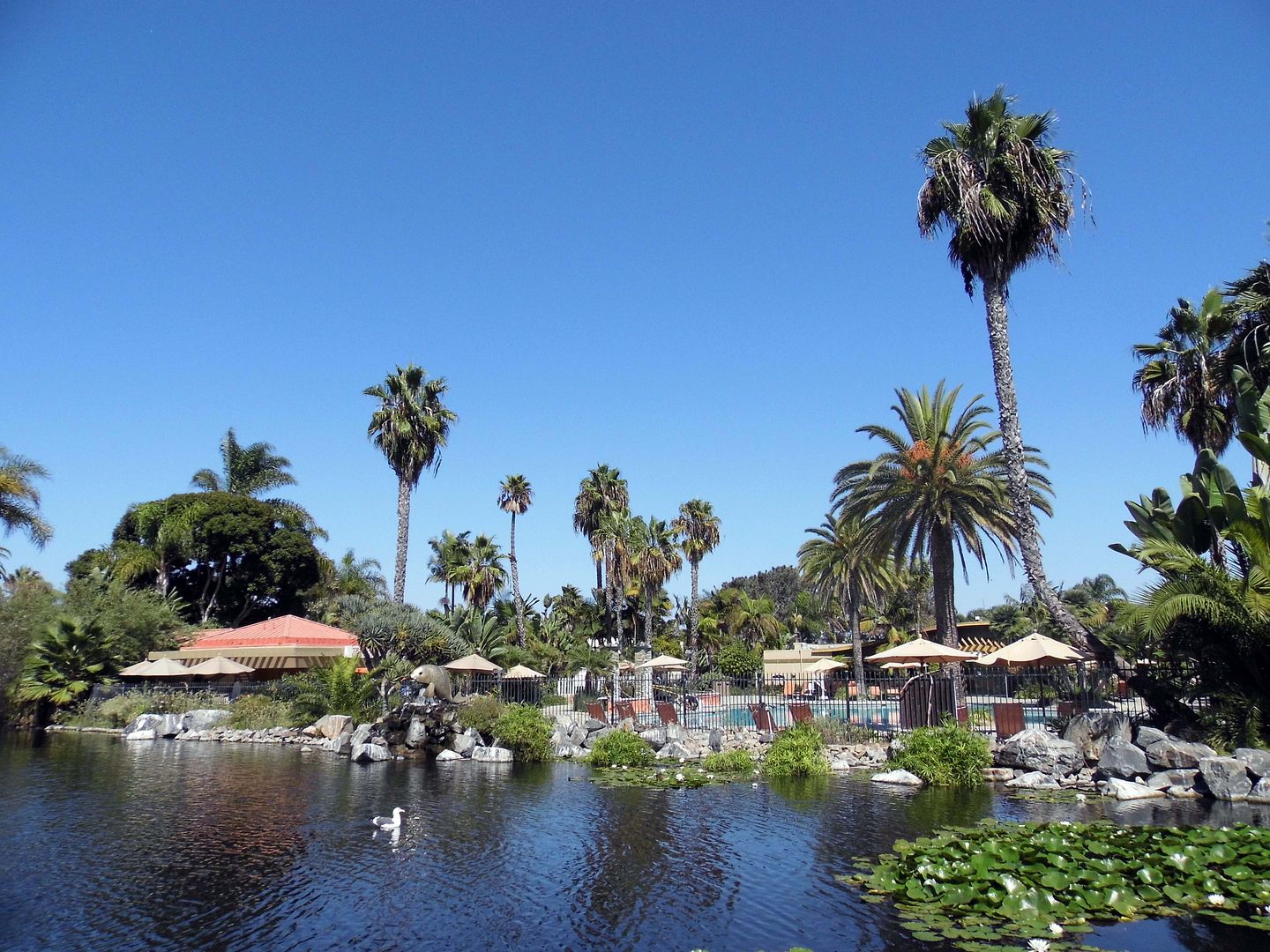 The 1920s rollercoaster and the amusement park that contains it actually pre-dated what we know today as the Mission Bay Aquatic Park by decades. It wasn't until 1958 that the San Diego city council approved a master plan to dredge the tidal marsh and create 30 miles of shoreline beaches, grassy knolls, water recreation areas, Sea World, and resorts like Paradise Point—making it the largest man-made aquatic park in the country.
While that was happening, Hollywood producer Jack Skirball—a Pennsylvania-born former rabbi who left the rabbinate in 1933—had gotten into family entertainment and recreation by delving into
bowling alleys
. But the bigger fish for him turned out to be transforming a treeless, manmade island called Tierra del Fuego into "Vacation Isle"—home of his South Seas-inspired Vacation Village resort, which opened in 1962.
Of course, Skirball made sure Vacation Village had a dash of Hollywood magic here and there—including California's largest collection of original
mission bells
and screen-used artifacts like the porpoise fountain from the Elizabeth Taylor version of
Cleopatra
(1963).
But much of the fantasy comes from the landscape design—whose palm trees, macadamia nut trees, bromeliads, and hundreds of birds-of-paradise transport you to the Canary Islands, or perhaps the South Pacific, or even Madagascar.
The symbol for the hotel—and still its beacon—is a 70-foot-tall observation tower, designed by the resort's architect, Eldridge "Ted" Spencer of the Palo Alto-based firm Spencer and Lee (perhaps known best for the Ahwahnee Hotel in Yosemite National Park).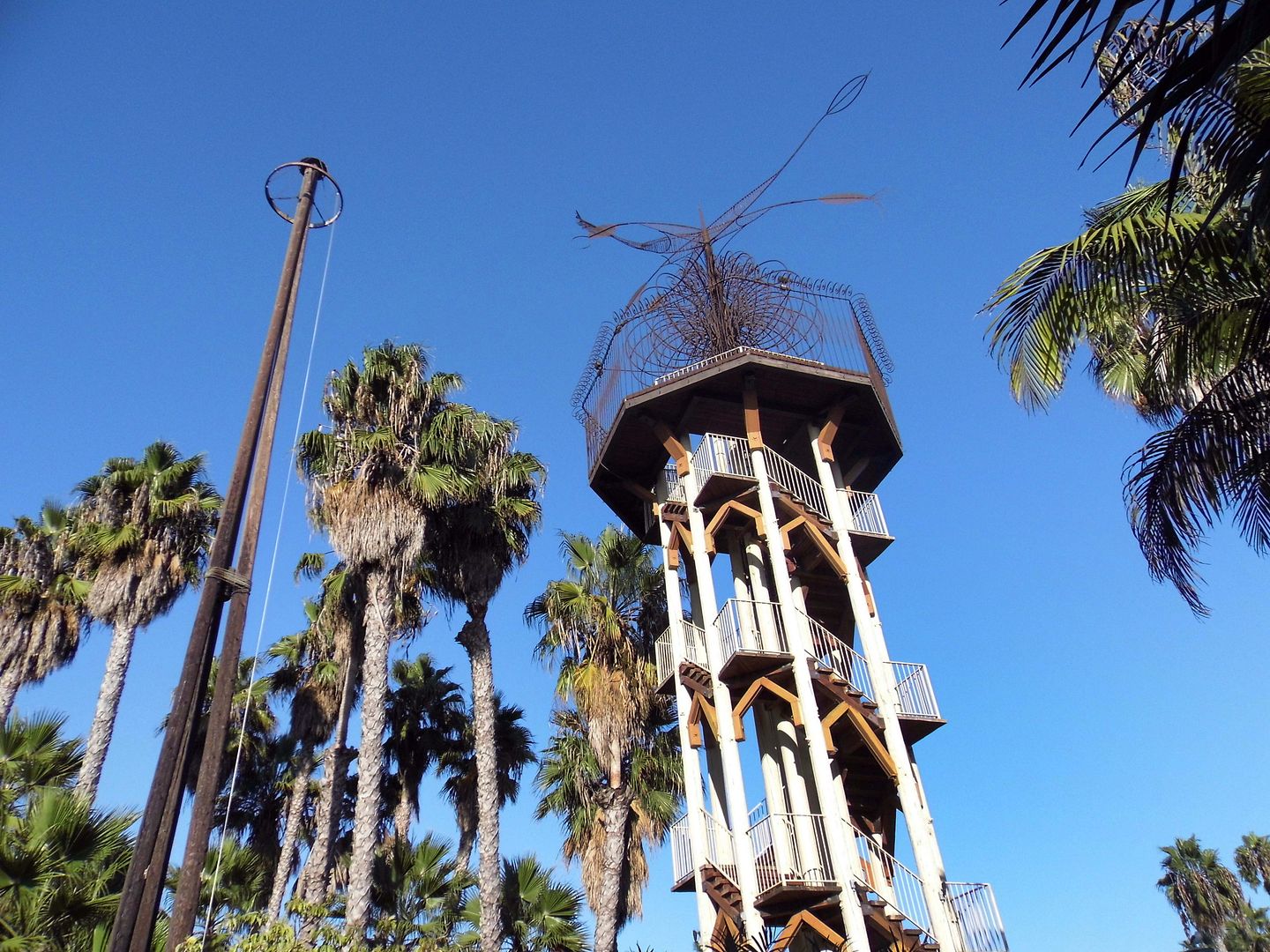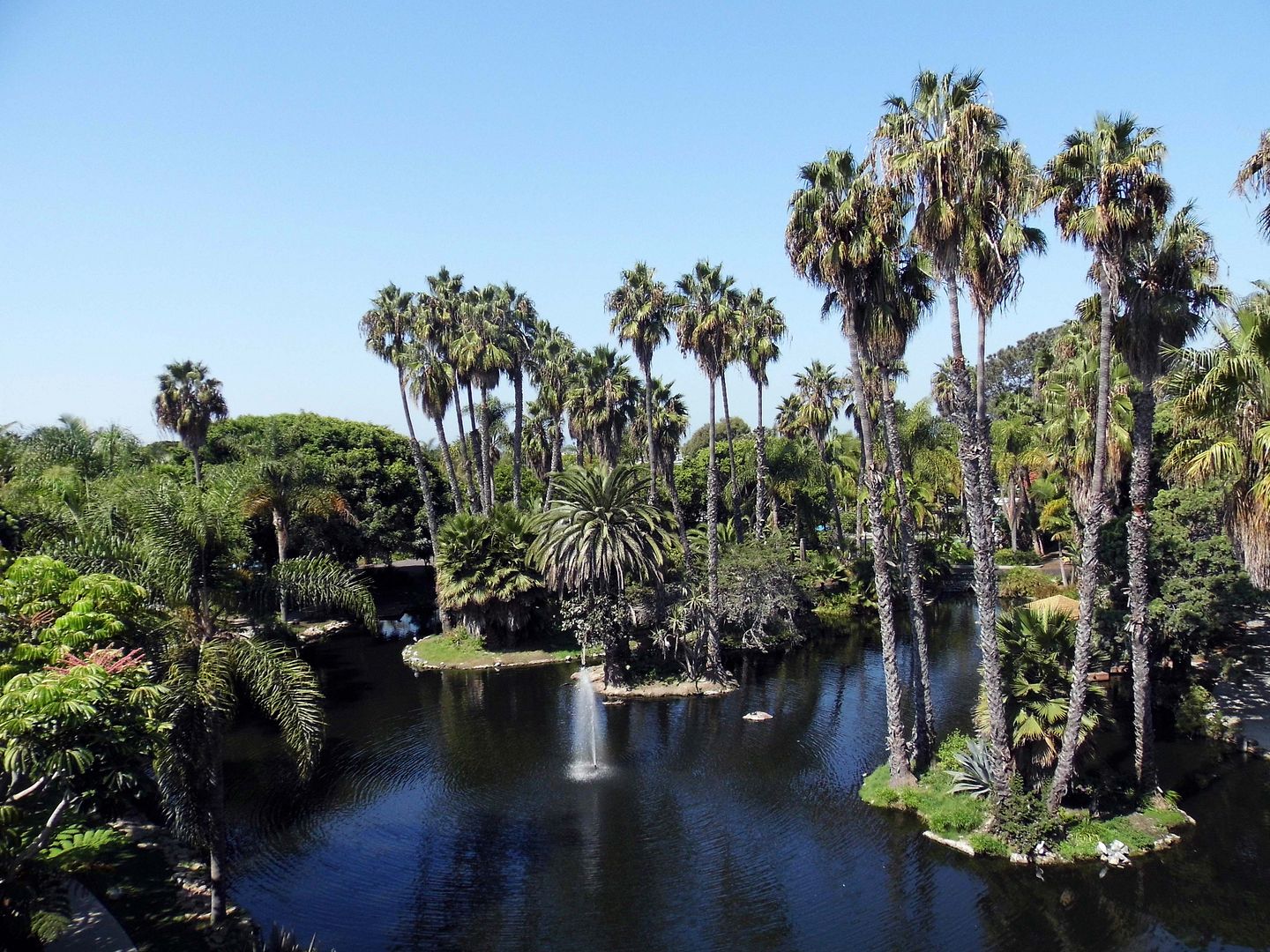 After climbing up an undetermined number of stairs, the view of the main lagoon from up there is breathtaking, fantastical, and transportive.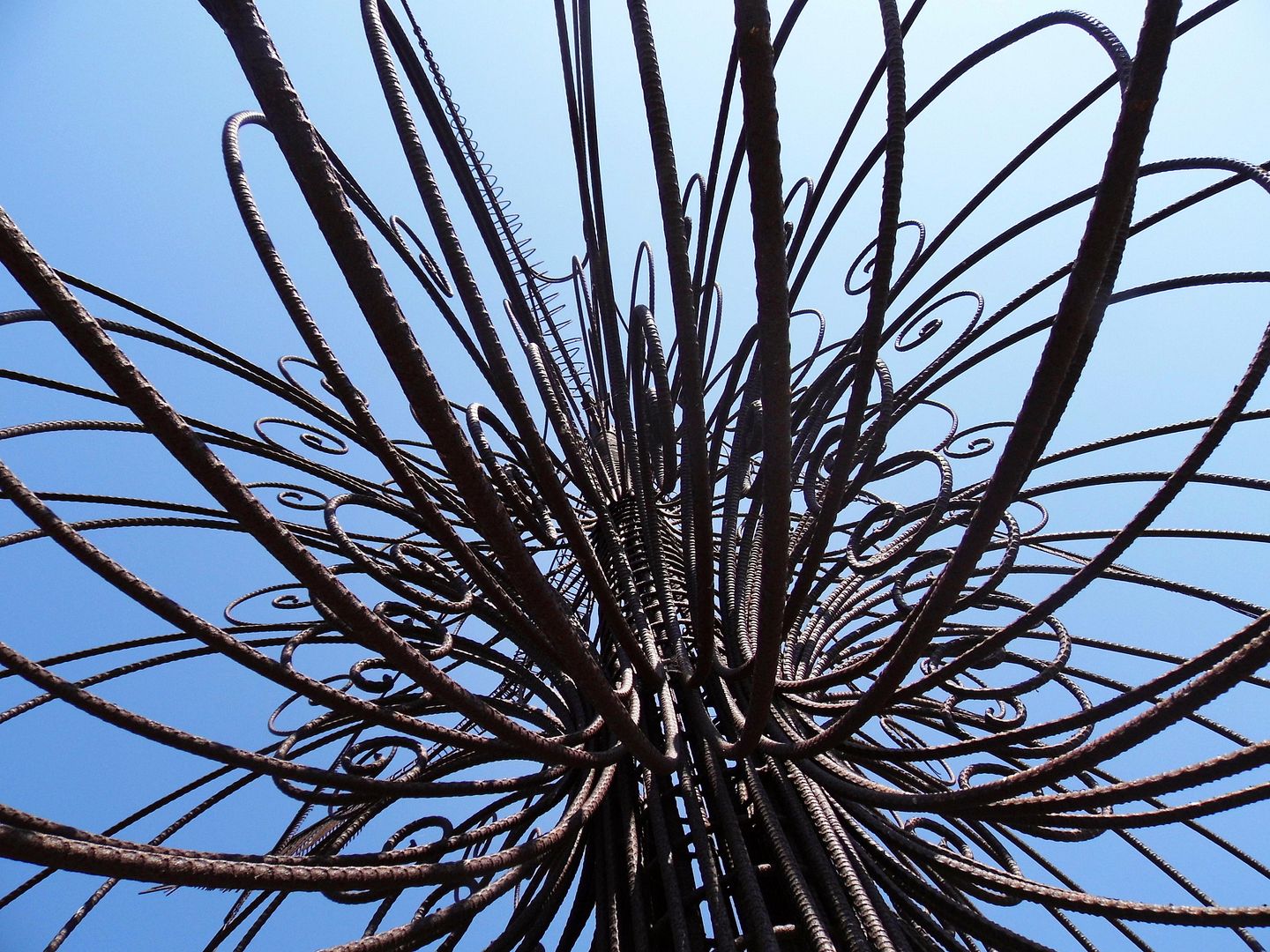 And at the very top, you can be delighted by the whimsical rebar sculpture by Val Agnoli...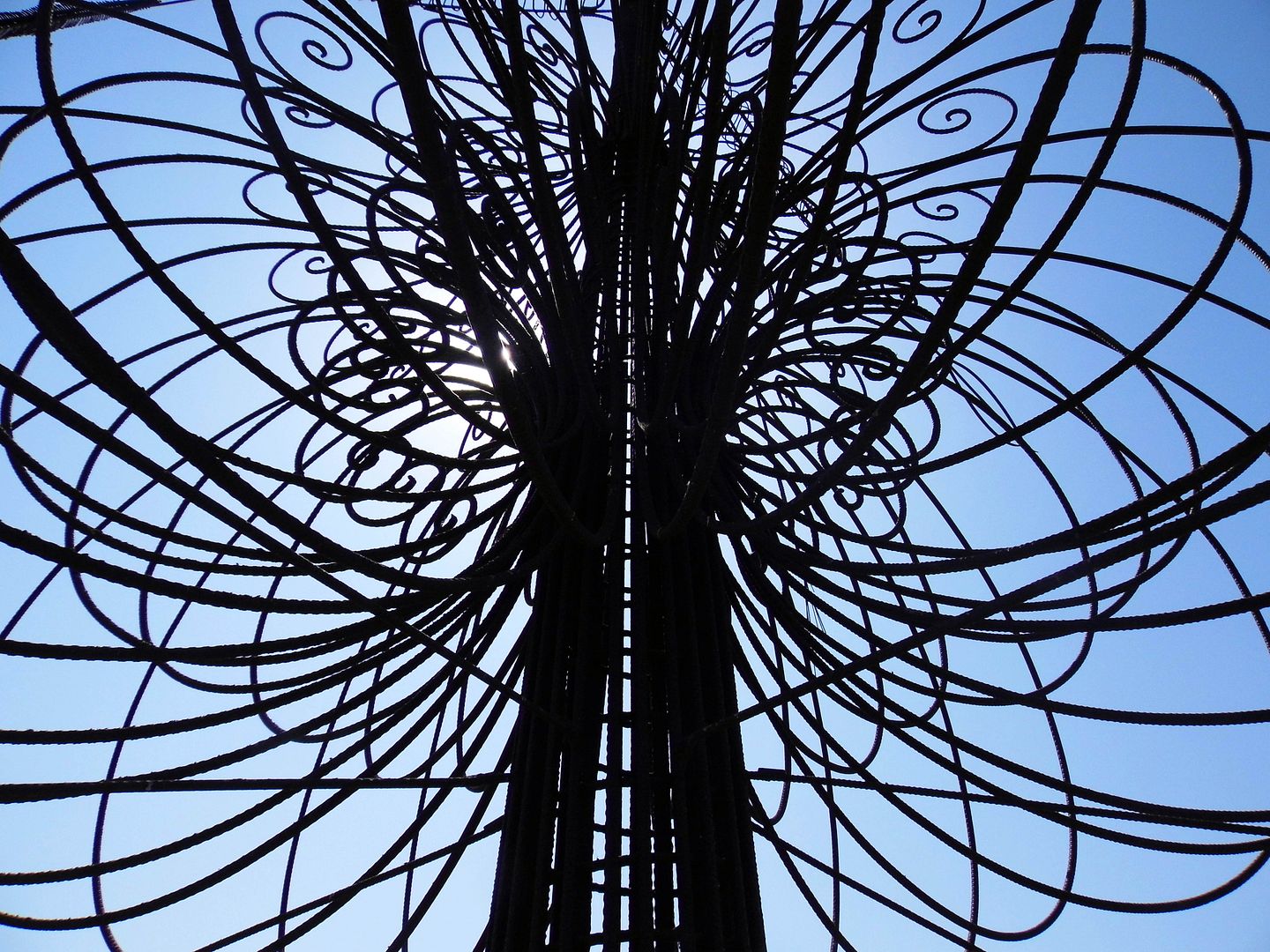 After all, this bayside resort offers more watery wonders than just its swimming pools.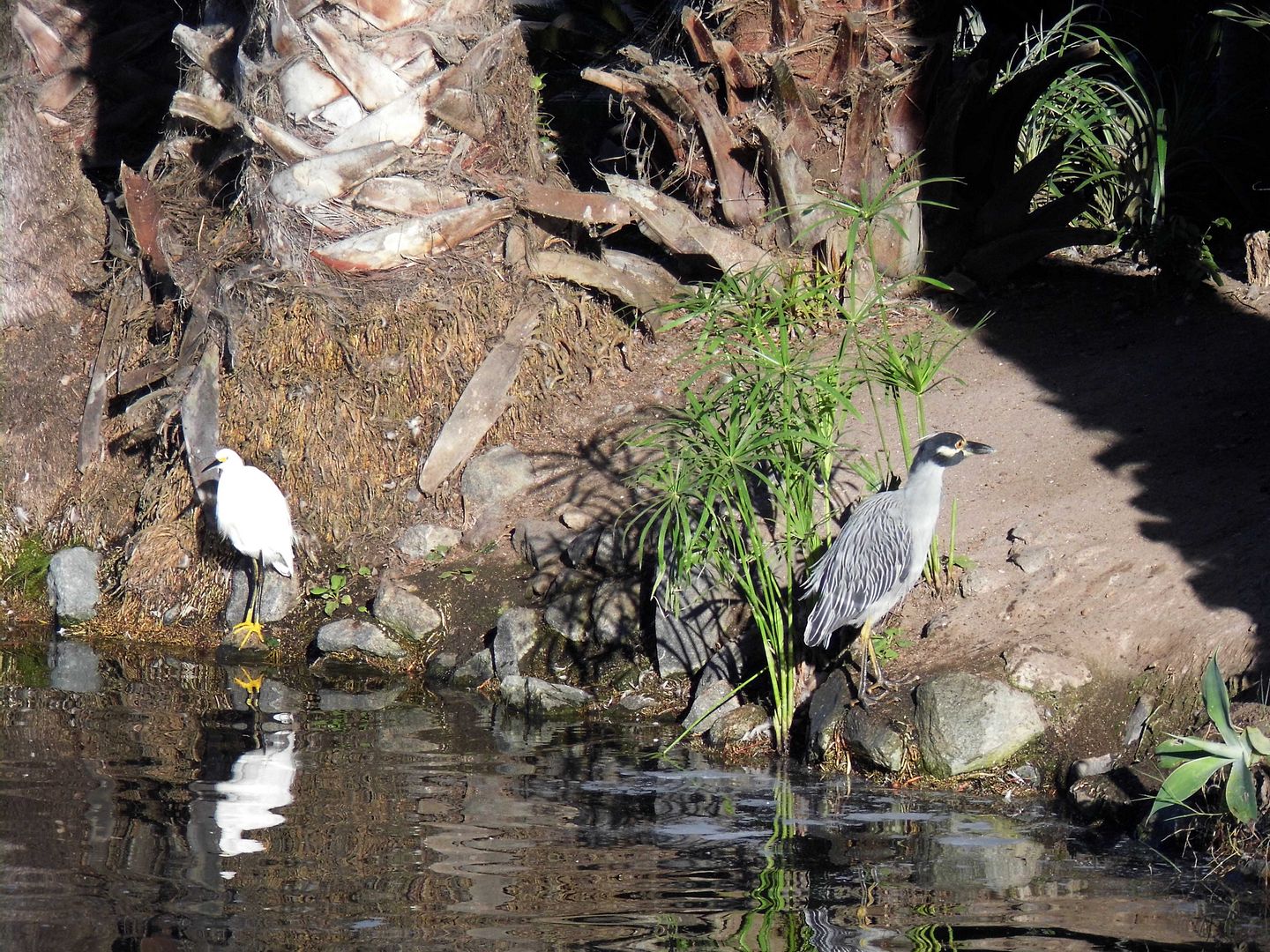 And all that wet stuff is great for attracting shorebirds, like snowy egrets and yellow-crowned night herons, with their yellow feet and eyes...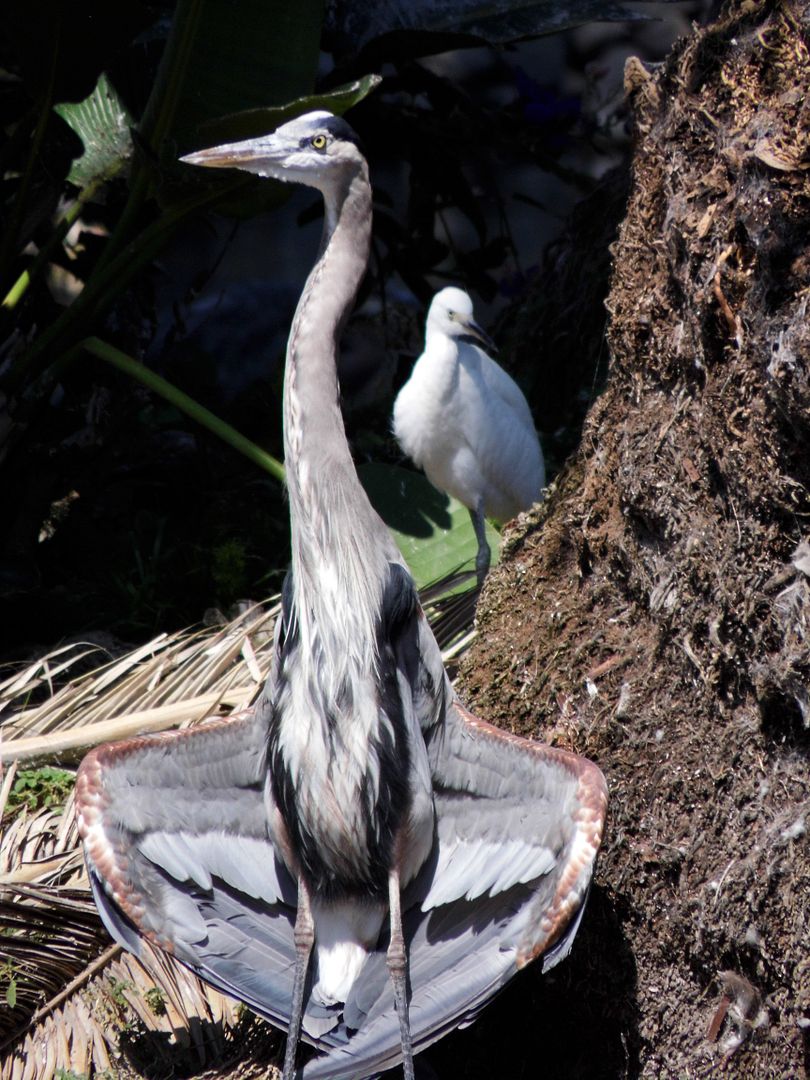 ...great blue herons, who sun their wings in a "flasher" pose...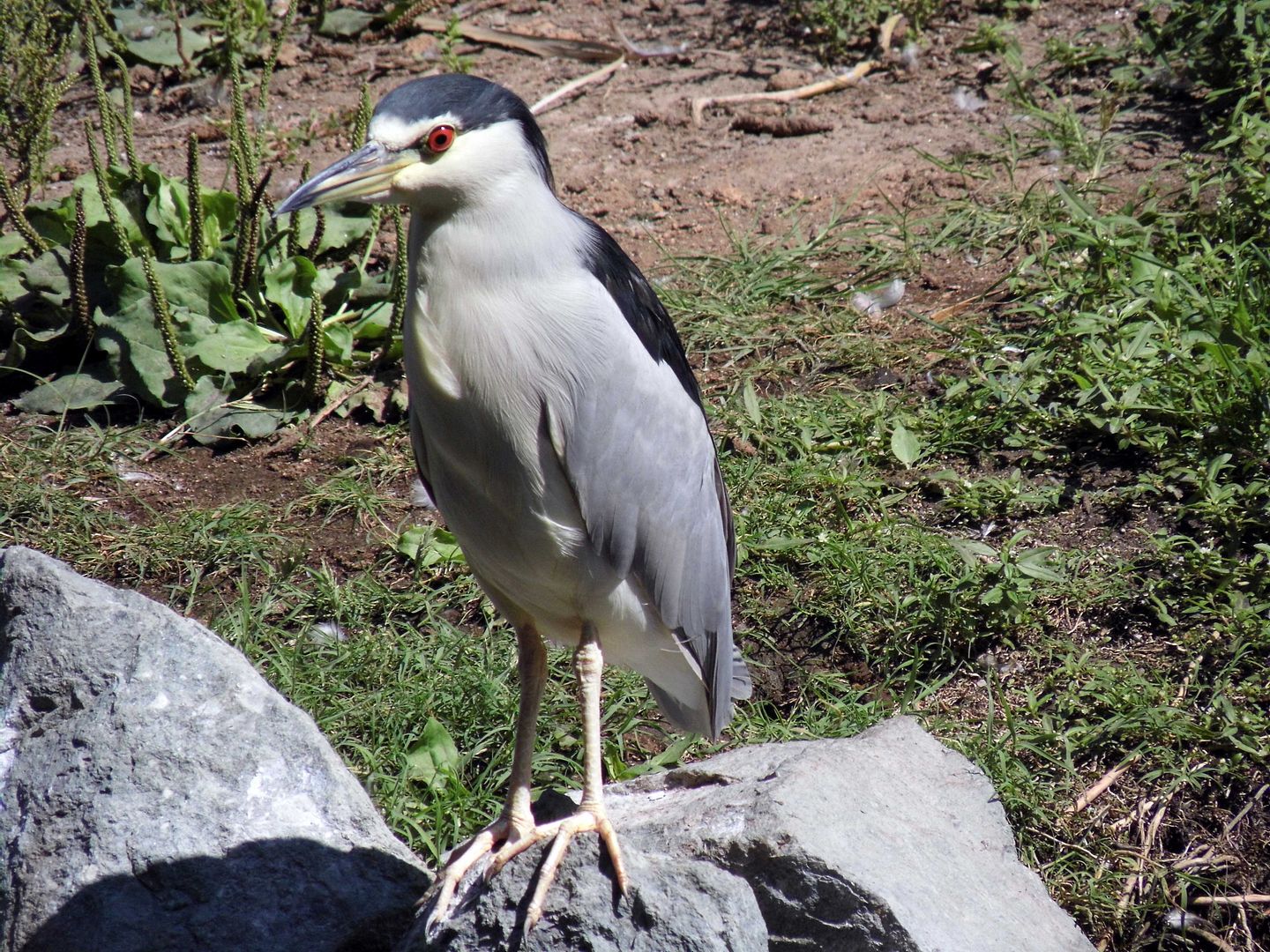 ...black-crowned night herons, with their red eyes...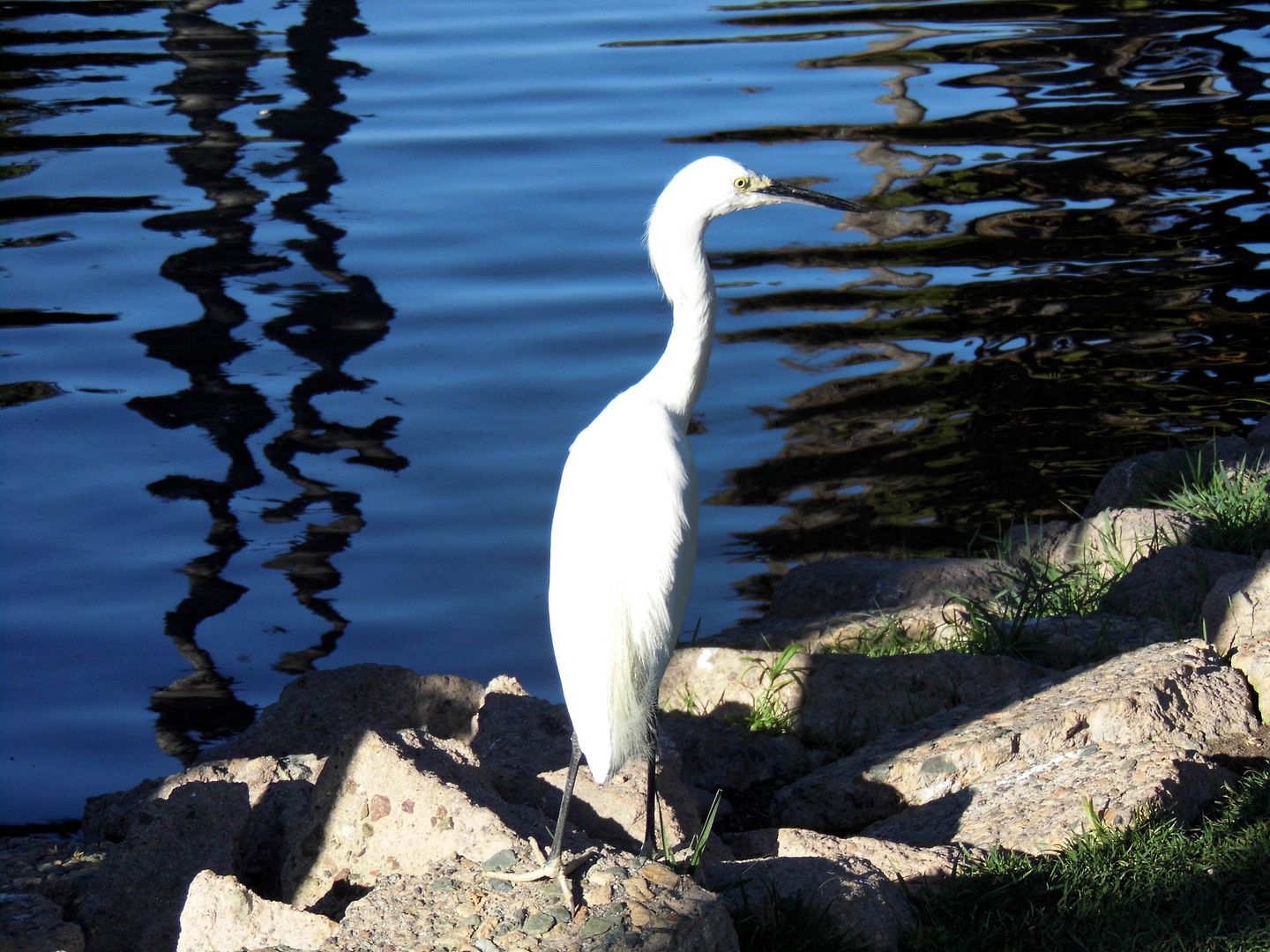 ...and of course great egrets.
The ducks are particularly friendly—but maybe that's because they know the resort gift shop sells small bags of duck food for just $2.
They'll either follow you, while nipping at your shoes and toes, or they'll lead you to Amelio's Dock, where all their friends will be waiting for a snack.
They compete with the koi for the little tasty pellets—and even though the shop also sells $2 bags of fish food, the koi don't seem to discriminate.
I could easily spend days just wandering the grounds, feeding the birds, and photographing the scenery.
But I'd only booked one night—fortunately getting upgraded from a standard room to a bungalow with a
Giant Dipper
-inspired entryway.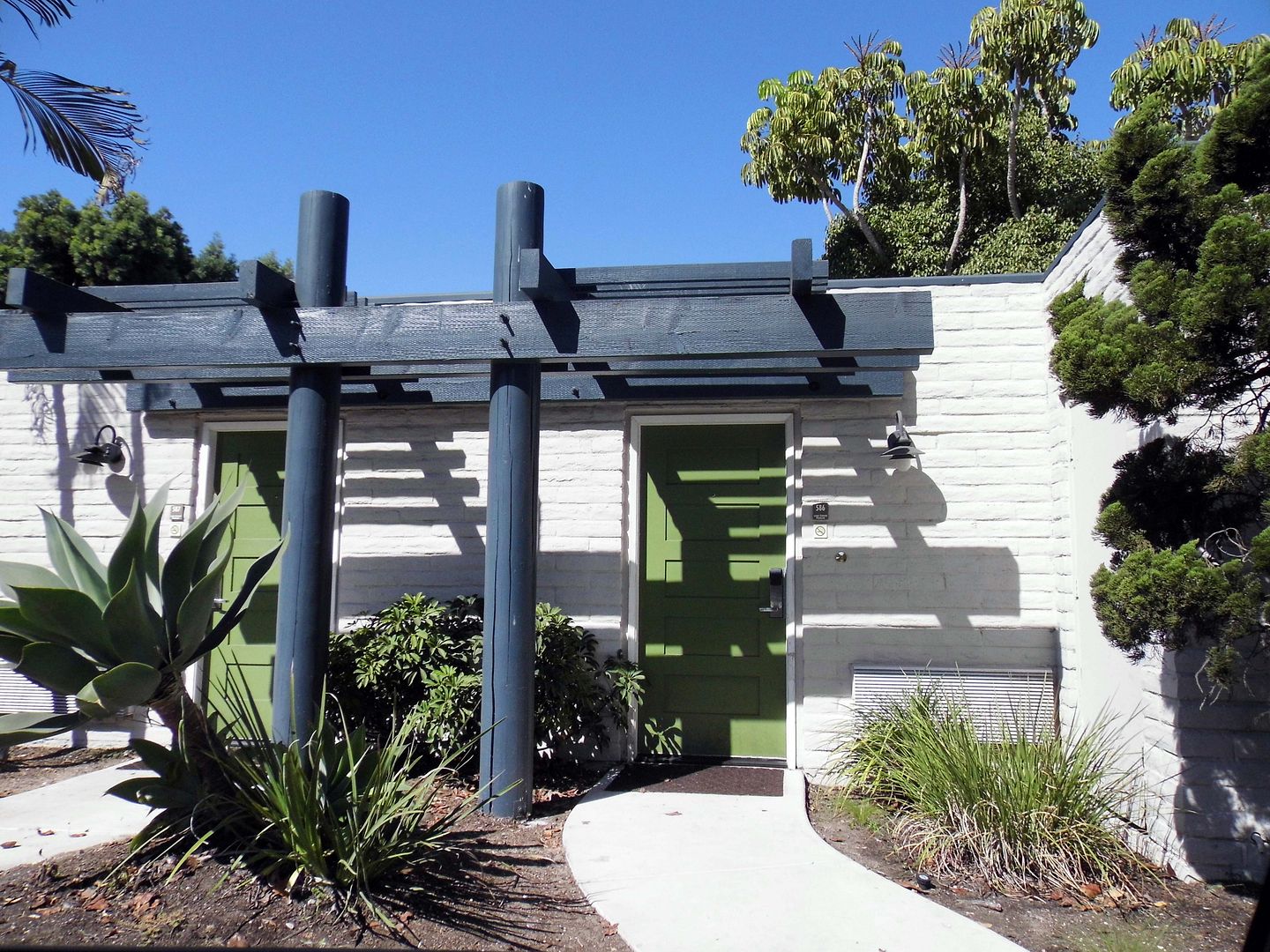 Staying in
any
of the 400+ rooms at Paradise Point was a major treat for me—but when Vacation Village first opened in 1962, its original 150 rooms went for just
$8
per night.
That gave guests access to one restaurant, a golf course, and two tennis courts.
The resort's Barefoot Bar—initially called "The Grotto"—went down in infamy as a kind of Cold War-era beach bunker where you could get "bombed" at the bar but would survive a "bombing" under all that sand. Although the Barefoot Bar operated for a time as a location of
Don the Beachcomber
(1980-1983), its current iteration has returned to the original theme.
A friend and I enjoyed my birthday dinner at Paradise Point's onsite sit-down restaurant Tidal (formerly Baleen), where we sat by the marina enjoying Paradise Mai Tais in tiki glassware with a dry ice-induced "fog" effect.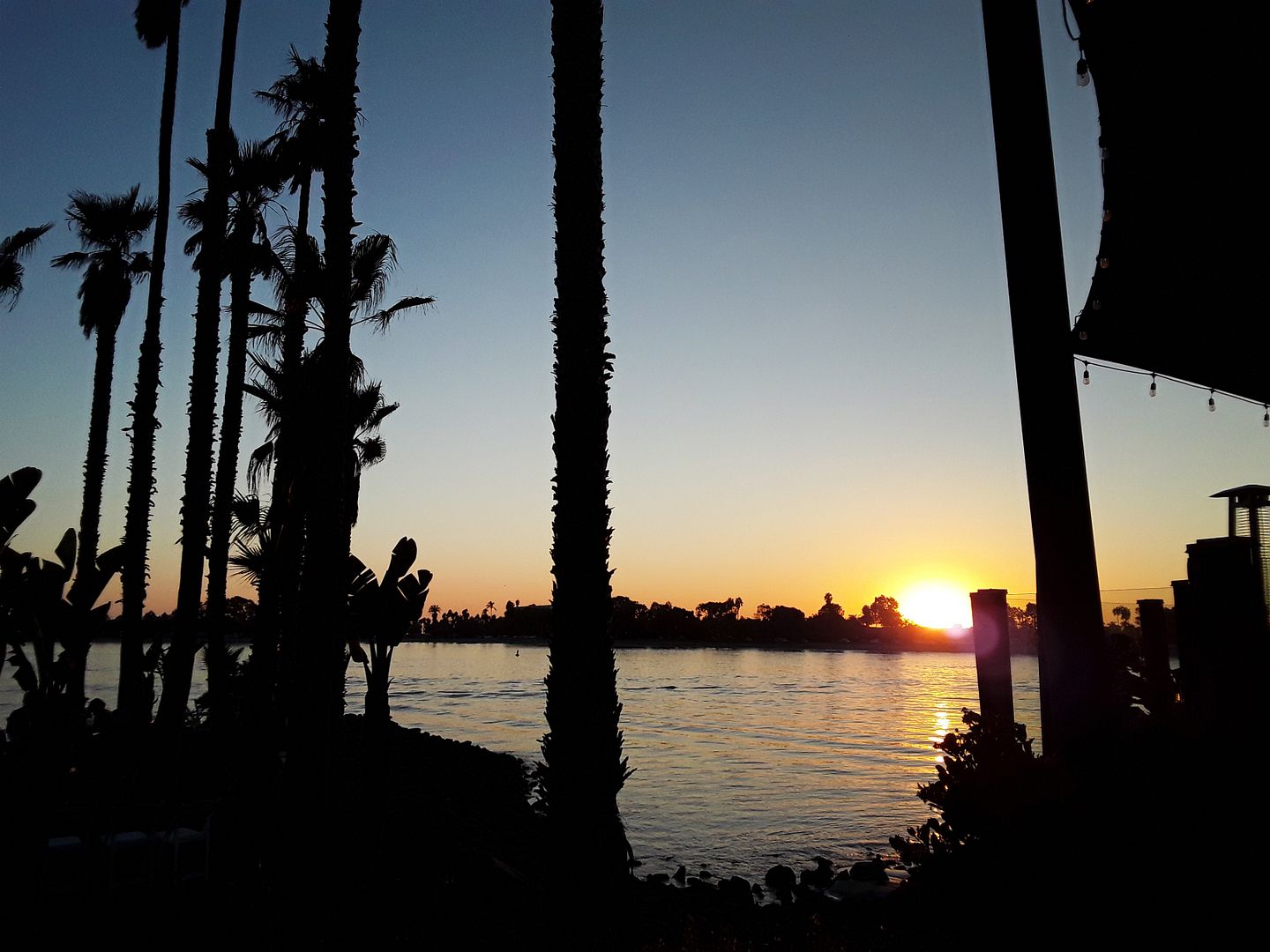 As the sun went down behind us, I thought, "This was a really good idea." I felt no birthday despair. No
existential
dread. No desperation for something
epic
to happen on the night I turned yet another year older.
And as it turns out, that might've been my last chance to experience Paradise Point as it is right now—and as it has been since LaSalle Hotel Properties bought it and rebranded it as such in 1998.
Its owner since late 2018, Pebblebrook Hotel Trust, has entered into a license agreement to turn Paradise Point into one of the first West Coast outposts of Margaritaville hotels and resorts. (Palm Springs hasn't opened yet, but it's already taking reservations.)
I can only assume that means it will soon be taken over by the Parrotheads who support the "Margaritaville" singer and songwriter Jimmy Buffett.
And although that may be "tropical"—and some might consider that "paradise"—it is not the same tiki-adjacent experience as Vacation Village or Paradise Point.
Unfortunately, something like this was probably bound to happen after Skirball cashed out and sold the property in 1983, two years before his death.
I hope they keep the tower and the rollercoaster architectural references and the birds and the turtles.
Related Posts: